Co-host
10th December 2021
09:30 - 11:00 | Eastern Standard Time (GMT-5)
Join the online version by applying for a courtesy membership
Successful registration
Request your pass
Request your pass for the in-person version by including your information below
Successful registration
29 people are attending
Credit: XXX
EVENT MANAGER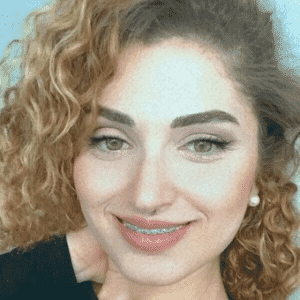 Talita
Conference ProducerGRI Club
Foreign Investments in The US RE Market - Making the Access More Friendly

Is the American Real Estate Market losing really good opportunities with not-so-friendly access to international deals? Can opening borders bring a new reality for foreign investors? What is Technology's role in this process?
The Midtown Capital Partners will host this meeting focused on International Investments and how the American Real Estate market can benefit from making this access more friendly.
Come to secure your online or your in-person spot to join this discussion.
Foreign Investments in The US RE Market
Making the Access More Friendly
Leveraging Access to the Investors - How to overcome the International Trades challenges and attract investments to the American Real Estate market?
2022 Asset Forecast - What will be the most wanted assets for the outside investors?
Dropped Travel Restriction - How the opening borders and tourism will affect foreign capital yield? 
Tech as an Enabler - Can the tech features be allied when it comes to attracting and facilitating international Real Estate transactions?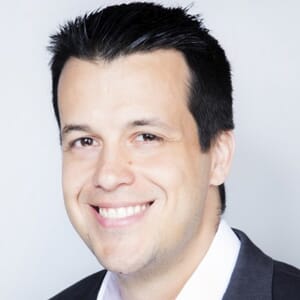 Director of Institutional Sales and ResearchMidtown Capital
USA
Heads Institutional Sales and Research. Prior to joining MCP, Mr. Cunha led real estate investments in LATAM and the US for companies such as Wtorre, Rio Bravo, PSG Investments, and others.
Mr. Cunha holds a B.B.A. from the Escola Superior de Propaganda e Marketing, an MBA from Insper (Brazil), and several post-graduate courses on finance from prestigious universities in the US and Brazil.

Vice President, Private Equity Real EstateOptimum Asset Management
USA
Clément is a Portfolio Manager at Optimum AM, covering the US and German markets (c. €1.5bn AuM), with a focus on multifamily and life sciences real estate (incl. fundraising, acquisition and disposal). He has been involved in more than €1 billion of US and European real estate transactions as buyer, seller, borrower and lender. Clément is a lecturer in real estate investment at INSEEC, a leading French business school. He holds a Master degree in Finance & Strategy from Paris-Dauphine University (Grande Ecole).

Business Development DirectorColliers International
USA
I am responsible for prospecting, identifying, and securing new business opportunities for Colliers International's business lines in Latin America and Caribbean, including Consulting, Valuation, Project, Facility and Property Management, Capital Markets and Lease and Sale Services. I target owners, investors, developers, users, governments and corporations, developing and executing the necessary strategies to attract and retain new clients and expand existing relationships, contributing to the productivity and increased margins of the Colliers ́ Latin America & Caribbean division.

co-head, real estateOberon Securities
USA

Managing PartnerCrosby Capital USA
USA
Experienced Managing Partner with a demonstrated history of working in the real estate industry. Skilled in Negotiation, Management, Financial Analysis, Real Estate Economics, and Investment Properties. Strong business development professional with a Real Estate Management Program focused in Real Estate Development from Columbia University.
Meet our exclusive format.
GRI has no speakers, no presentations. Instead, you have a selection of closed-door discussions where everyone can participate.
Much like a conversation in your own living room, the dynamic environment allows you to engage with your peers in an informal and collegial setting.
Become a Sponsor
Contact our team and check the sponsorship and exposure opportunities according to the strategy of your company.
Sponsorship opportunities
Successful registration