Quinta-feira, 19 de maio
08:30 - 10:30 | Brasilia Time (GMT-3)
Torne-se membro e participe dos nossos encontros exclusivos.

Os líderes candidatos serão validados por nossa equipe que entrará em contato com mais informações sobre o clube. Sendo membro do GRI você terá acesso à nossa comunidade global, permitindo que você se conecte com mais de 10 mil membros, além de participar de nossos eventos exclusivos.
Our team will get in touch with you soon to confirm your participation
Credit: Tim Mossholder / Pexels
LÍDER DO PROJETO

CommunicationsGRI Club
Brazil

Lucas
Head of Real Estate BrazilGRI Club
Lucas Tortelli is an executive with solid knowledge about hospitality and real estate industries, with more than 15 years of experience in leadership roles, he has been leading hotel teams of different markets and sizes, as well as leading some of the main real estate entities in Brazil. He was also the Business Development Director of Smartus, a content based spin off of GRI Club with the mission of sharing the best practices and reliable information about the Real Estate industry for emerging markets. Nowadays, he is the responsible for the strategy and operations of GRI Club in Brazil, developing a high-level networking environment and helping to gather the world's leading Real Estate players across the globe.
+5511993752528
+5511993752528
Regulamentado em 2021, o Fundo de Investimento nas Cadeias Produtivas Agroindustriais (Fiagro) consiste na junção de recursos de vários investidores para a aplicação em ativos de investimentos do agronegócio, sejam eles de natureza imobiliária rural ou de atividades relacionadas à produção do setor. A estrutura se propõe a ser similar a dos fundos imobiliários. Porém, o Fiagro é destinado apenas para operações atreladas ao agronegócio, com rendimentos distribuídos periodicamente aos seus cotistas.

Hoje, existem três categorias do produto: direitos creditórios (Fiagro-FIDC), participações (Fiagro-FIP) e imobiliários (Fiagro-FII), sendo os dois primeiros para investidores qualificados e apenas o último (FIIs) para investidores em geral. Qual o potencial de tais fundos para o mercado de real estate? Como ingressar e diversificar a carteira de ativos?

Para esclarecer essas questões, faremos um club meeting especial sobre o tema.

Junte-se aos líderes do setor e participe do debate!
Discussão | 19 de Maio | 8h30 às 10h30
Fiagro
O que é, quais os desafios e as oportunidades para Real Estate? 
Entendendo a modalidade - quais as principais diferenças entre as categorias (FIIs, FIDCs e FIPs)? Quais as limitações e vantagens de cada uma?
Definição dos papéis - como é a estrutura das gestoras?
Qual o potencial desse mercado e como iniciar estruturações?
Fiagro FII vs FIDC - como participar da cadeia do agronegócio com empreendimentos imobiliários e aproveitar as oportunidades?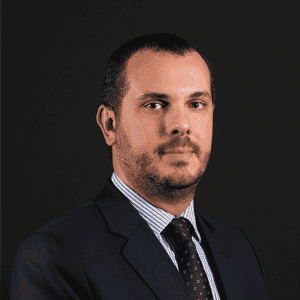 SócioCescon Barrieu Advogados
Brazil
Sócio da área imobiliária do escritório Cescon, Barrieu, Flesch & Barreto Advogados. Membro da MDDI - Mesa de Debates de Direito Imobiliário, do IBDiC - Instituto Brasileiro de Direito da Construção, do IBRADIM - Instituto Brasileiro de Direito Imobiliário, da SMARTUS e do GRI Real Estate Brazil. Diretor Técnico de Conteúdo da AD.NOTARE – Academia Nacional de Direito Notarial e Registral. Graduado em Direito pela USP/2000. Especialista em Direito Contratual pela PUC-SP, em Direito Urbanístico pela SBDP e em Direito Notarial e Registral pelo IRIB. Palestrante, professor, examinador convidado de bancas de mestrado profissional na FGV-SP e co-autor de diversas obras de Direito Imobiliário.

SócioCescon Barrieu Advogados
Brazil
Representa instituições financeiras, fundos de private equity, gestores e administradores de recursos e empresas nacionais e estrangeiras na estruturação e realização de ofertas públicas de cotas de fundos imobiliários, fundos de recebíveis, fundos de private equity, certificados de recebíveis imobiliários e do agronegócio, dentre outros títulos e valores mobiliários. Eduardo é autor de diversas publicações sobre a regulamentação de fundos estruturados, gestão de recursos, securitização de recebíveis, ofertas públicas e outros temas relevantes do mercado de capitais, e frequentemente ministra palestras sobre tais temas.

Sócio e Gestor do Portfólio AgroBTG Pactual
Brazil
Leonardo Zambolin é sócio do BTG Pactual e gestor do portfólio agro do banco. Com sólida carreira na área financeira, já atuou no Goldman Sachs, J.P. Morgan, Itau BBA e Bank of America.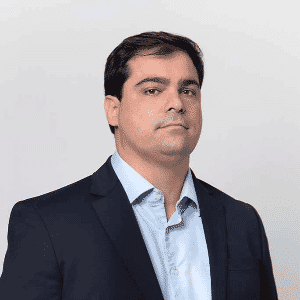 Partner | Head of AgribusinessRiza Asset Management
Brazil
Paulo iniciou sua carreira na CitroSuco em 2011. Entre 2012 e 2016, atuou como Gerente de Relacionamento do segmento Corporate no Banco Pan e no Banco BBM (BOCOM), onde foi responsável pela originação de ativos de crédito e derivativos junto aos grandes players do mercado Sucroalcooleiro, Revendas Agrícolas e Produtores Rurais em todo o território nacional. A partir de 2016 no Itaú BBA, foi o Gerente de Relacionamento Agro responsável pela originação da carteira de crédito de agronegócios nas regiões Norte, Nordeste e, posteriormente, já como Gerente Regional, pela formação e gerenciamento da equipe comercial.
Conheça nosso exclusivo formato
Os encontros do GRI Club não têm palestrantes nem apresentações. Em vez disso, há uma série de discussões a portas fechadas, das quais todos podem participar livremente.
É como se você estivesse em sua própria sala de estar, conversando informalmente com colegas, num ambiente dinâmico.
Torne-se um patrocinador
Entre em contato com nossa equipe e conheça as oportunidades de destaque que melhor se adequa a sua estratégia comercial.
Oportunidades de patrocinador
Preencha os dados abaixo para se candidatar a uma oportunidade de patrocínio
Successful registration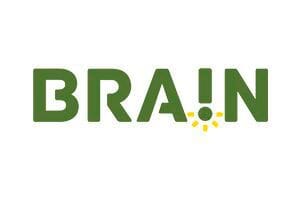 Curitiba | Brazil
A BRAIN é uma empresa de inteligência, pesquisa e estudos de mercado em Real Estate. Já desenvolveu mais de 4 mil pesquisas quantitativas, qualitativas, testes de produto, estudos vocacionais e análise concorrencial, com metodologia própria e em todo território nacional. Atua especialmente nos mercados residenciais e de urbanização, com incorporadores, loteadores e investidores nacionais e internacionais. A empresa já desenvolveu estudos que geraram mais de R$ 40 bilhões em Valor Geral de Vendas em mais de 500 cidades brasileiras ao longo de 16 anos de atuação. Sempre atenta às principais mudanças do mercado, e prezando pela capacitação dos seus agentes, lançou, em 2019, a eBRAIN - uma plataforma exclusiva para cursos online voltados para o setor.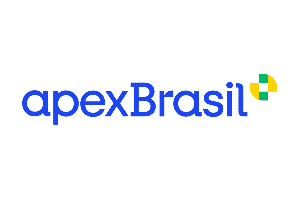 Brasilia | DF | Brazil
A Agência Brasileira de Promoção de Exportações e Investimentos (Apex- Brasil) atua para promover os produtos e serviços brasileiros no exterior e atrair investimentos estrangeiros para setores estratégicos da economia brasileira. A agência realiza ações diversi cadas de promoção comercial que visam promover as exportações e valorizar os produtos e serviços brasileiros no exterior. São exemplos dessas ações missões prospectivas e comerciais, rodadas de negócios, apoio à participação de empresas brasileiras em grandes feiras internacionais e visitas de compradores estrangeiros e formadores de opinião para conhecer a estrutura produtiva brasileira, entre outras plataformas de negócios que também têm por objetivo fortalecer a marca Brasil. A Apex-Brasil coordena os esforços de atração de investimentos estrangeiros diretos (IED) para o Brasil com foco em setores estratégicos ao desenvolvimento da competitividade das empresas brasileiras e do País.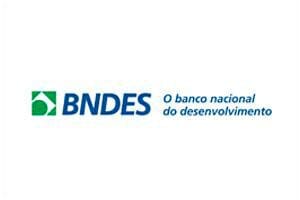 Brasília | DF | Brazil
O BNDES é um dos maiores bancos de desenvolvimento do mundo e, hoje, o principal instrumento do Governo Federal para o financiamento de longo prazo e investimento em todos os segmentos da economia brasileira.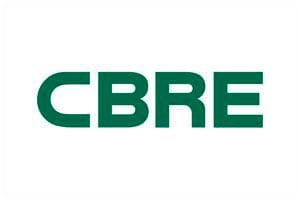 São Paulo | SP | Brazil
Reconhecida mundialmente como a melhor e maior consultoria imobiliária, a CBRE estabeleceu-se no Brasil em 1979 e constituiu uma das maiores plataformas de negócio do país e da América Latina. A empresa atua em todo território nacional através de departamentos especializados e equipados para proporcionar o melhor atendimento a todos os seus clientes. Dentro de uma política internacional agressiva, através de aquisições de várias empresas ao redor do mundo, a empresa expandiu extraordinariamente sua atuação para ocupantes e usuários de escritórios e de indústrias, tanto no Brasil como no exterior. A abrangência dos serviços oferecidos, o crescente volume de transações realizadas e a expertise adquirida durante seus 238 anos de existência no mundo proporcionam à CBRE um conhecimento diferenciado do mercado, permitindo identificar as melhores oportunidades e aconselhar seus clientes com excelência, sejam eles investidores, incorporadores, construtoras, ocupantes ou proprietários.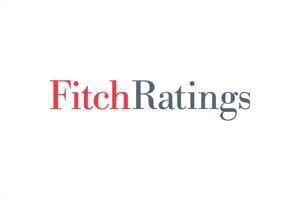 New York | NY | USA
A Fitch Ratings é uma importante provedora de ratings, comentários e pesquisas de crédito. Dedicada a gerar valor para além dos ratings, por meio de opiniões de crédito independentes e prospectivas, a Fitch Ratings oferece perspectivas globais moldadas por uma forte experiência no mercado local e um profundo conhecimento do mercado de crédito. O contexto adicional, a perspectiva e as visões que fornecemos ajudam os investidores a fazer importantes julgamentos de crédito com confiança. O Fitch Group é um líder global em serviços de informações financeiras, com operações em mais de 30 países. É composto por Fitch Ratings, líder global em ratings de crédito e pesquisas; Fitch Solutions, fornecedora líder de dados sobre o mercado de crédito, de ferramentas analíticas e de serviços de risco; e Fitch Learning, conceituada empresa de treinamento e desenvolvimento profissional. Com sedes em Londres e Nova York, o Fitch Group é controlado pela Hearst.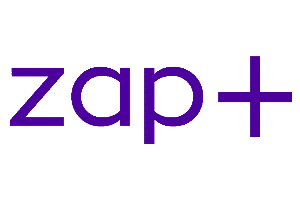 São Paulo | SP | Brazil
O Grupo ZAP nasceu da fusão dos portais ZAP e Viva Real - líderes nacionais do mercado imobiliário. A nova empresa é muito mais que classificados de imóveis. Ela oferece uma solução completa para todo o segmento de imóveis, por meio de suas ofertas de produtos, inteligência de dados, serviços e informações de credibilidade que geram ganhos e decisões mais precisas para quem está envolvido no processo. Mensalmente, o grupo gera 4 milhões de contatos de interessados para mais de 8 milhões de anúncios de imóveis e recebe 46 milhões de visitas, a maior audiência qualificada do mercado.

A Global Talent é uma agência boutique de recrutamento dedicada exclusivamente aos mercados Imobiliário e de Infraestrutura. Com um know-how especializado nestes setores, nossa missão é encontrar verdadeiros talentos capazes de transformar sua empresa.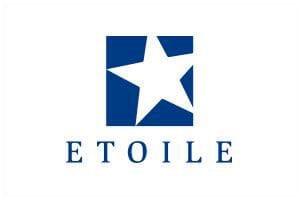 São Paulo | SP | Brazil
Com sede em São Paulo e presença nacional, a Etoile atua na incorporação imobiliária, administração hoteleira, administração rural, venda e locação de imóveis comerciais e logísticos.
Este evento é exclusivo para membros do GRI.