Past discussion participants
Assem
Head of Real Estate FinanceBerlin Hyp
Assem El Alami is the Head of the Real Estate Finance Sales Division of Berlin Hyp AG. After implementing a reorganization within Berlin Hyp's sales division effective as of January 1, 2019 Assem has taken over full responsibility for the entire supervision of the origination of real estate finance in the bank's German and European core markets. On the other hand, however, the syndication desk is now part of our newly established business division "Portfolio Management" which is not headed by Assem. Berlin Hyp provides financing for large scale property projects and real estate investments. Being a law graduate, Assem has more than 20 years of experience in the real estate sector of which he has spent almost 10 years in France.
Ben
Managing DirectorApollo Management
Mr. Ben Eppley joined Apollo in 2013. Prior to that time, Mr. Eppley was a member of the Real Estate Structured Finance group at Bank of America Merrill Lynch and prior to that was a member of the Commercial Real Estate Debt Capital Markets group at Barclays Capital. Mr. Eppley graduated from Yale College with a BA in English Language and Literature.
Brian
Head of REI EuropeMorgan Stanley
Brian Niles is a Managing Director and Global Co-Head of the North Haven Real Estate Funds and Head of Europe for Morgan Stanley Real Estate Investing. Prior to joining Morgan Stanley in 2006, Brian worked for nine years at Goldman Sachs, primarily in the Real Estate Principal Investment Area.
Carrie
Senior Investment OfficerVentas, Inc.
Carrie Hiebeler is a Senior Investment Officer at Ventas, a USA Healthcare REIT valued at $35BN. Ms. Hiebeler is responsible for international & domestic healthcare investment opportunities. She sources and executes moderate to large asset & entity transactions. She started her career at DLJ in Equity Research covering major multinationals. From 2005-2012 she was at Bank of America Merrill Lynch's Investment Banking Division where she focused on healthcare and industrials, m&a and debt/equity capital markets transactions. She has an MBA from The Wharton School at the of University of Pennsylvania where she majored in Finance & Healthcare Management, & a Biomedical Engineering degree from Northwestern University.
Chris
CEO RE & Head of Private MarketsHermes Investment Management
Chris is Head of Real Estate & Private Markets and a member of Hermes' Executive Committee. Chris joined Hermes in 2010, having successfully established Australian fund manager QIC's European office in London. Prior to that he was head of European Property at HSBC. Chris spent the majority of his career as a fund manager at Prudential, where he led the diversification of its UK real estate exposure into overseas markets in 2001.
Christoph
Global Head RECredit Suisse Asset Management
Dr. Christoph Schumacher has been appointed as Global Head Real Estate at Credit Suisse Asset Management as of June 1, 2017. Christoph served as Managing Director at Union Investment Institutional Property GmbH, Germany, in charge of the Institutional Business and a member of Union Investment's Real Estate Investment Committee. In January 2016, he became spokesman of the board of the German Property Federation "ZIA Region Nord". From 2005 to 2011, Christoph worked for Generali Real Estate, in Cologne, Luxembourg and Paris. Prior to that he was a lawyer for Linklaters in Berlin and London. He was previously a personal advisor/office manager to the minister of finance in Berlin.
Daniel
Head of European RE & Senior MDCerberus Global Investments
Mr. Dejanovic joined Cerberus in June 2006. Prior to joining Cerberus, Mr. Dejanovic worked in the corporate finance arm of Ernst & Young in their London business modeling and valuation team from 2005 to 2006. From 2004 to 2005 Mr. Dejanovic worked for the Australian subsidiary of China Light and Power (CLP) in Business Development and Project Finance. From 1998 to 2004, Mr. Dejanovic worked for the Australian subsidiary of Cheung Kong Infrastructure Holdings Limited and Hong Kong Electric Holdings Limited in various roles across Corporate Treasury, Financial Accounting, Management Accounting and Commercial Analysis.
Emma
PrincipalPGIM Real Estate
Emma Jack is an executive director with PGIM Real Estate. Based in London in the European Real Estate group, Emma is head of debt originations, covering new business across our full range of debt products. Emma joined the company in 2017 with over 10 years in the commercial real estate industry. Prior to her role at PGIM, Emma was a partner at AgFe, focusing on both direct real estate lending and loan-on-loan work across the UK and mainland Europe. Earlier in her career, Emma worked in the Real Estate Private Equity team at Lehman Brothers, covering both mezzanine and equity investments. She is active in the European property community, where she is on the board of Association of Property Lenders.
Gumersindo
CEO/CIOKAUST Investment Management Company
Sindo Oliveros is the CEO and CIO of Kaust Investment Management, the investment management arm of the financial endowment for King Abdullah University of Science and Technology.

Previously, he managed the pension plan and endowments at the World Bank and was a member of the senior treasury team that managed more than $100 billion for the bank and for external clients. He advised central banks, pension plans and sovereign wealth funds on multi-asset management.

He also headed the World Bank's capital markets and financial engineering department. He has held several positions at the International Monetary Fund working on adjustment programs in Latin America, Asia and Africa, and was assistant professor at the University of Minnesota.
Jan
Co-Head of EMEA RE FinanceGoldman Sachs International
Jan is Head of EMEA Real Estate Finance at Goldman Sachs. He has extensive experience in retail, office, logistics, operating assets as well as SPL/NPL financing and has worked in various jurisdictions across Europe. Prior to joining Goldman Sachs, Jan worked at Bank of America Merrill Lynch and Citi in real estate finance, securitisation and investment banking.
Jay
Managing Director, Head of EuropeQuadReal
Jay Kwan joined QuadReal as Managing Director, Head of Europe in February 2018. His focus is on building the international portfolio, with an emphasis on investing in Global Cities in the U.K. and Europe. Jay was formerly an MD at TPG Real Estate, the real estate investment group of private equity firm TPG, specifically focused on European investments. Prior to joining TPG in 2016, Jay was a Partner at Grove International Partners (formerly Soros Real Estate Partners), where he spent 13 years investing in three continents across all asset classes at both the corporate and asset level. Jay began his career at Lehman Brothers Real Estate Partners in New York in 2001. Jay graduated with a BA in Economics and Political Science from Columbia NY
John
CEOGreenman Investments
John Wilkinson is CEO and founding member of Greenman. John has over 15 years' experience in real estate development and investment. Since managing the company from 2005, John gained a significant expertise in the selection, funding, purchase and management of German food and non-food retail warehousing. Since forming Greenman, the company has acquired, managed and sold real estate projects to a value of €690m. John is currently leading the execution of Greenman's European investment strategy, with a particular focus on France and Germany, in line with Greenman's target for growth to over €1bn AUM by 2020.
Karim
Head of EuropeIvanhoé Cambridge
Karim Habra is responsible for Ivanhoe Cambridge European platform and its future growth. He oversees all the company's real estate operations in Europe including its development activities. Karim Habra began his career with GE Real Estate in 1998 and was given responsibility for its Central European operations in 2003, before joining JER Partners in 2008 as Managing Director, European Funds. In 2012, he joined LaSalle Investment Management as Managing Director of Central Europe before serving successively as Managing Director of France, then Head of Continental Europe.
Karsten
Managing PartnerWaterway Investments
Karsten is a founding partner of Waterway Investments. Having lived almost half his life abroad, while covering the German property market as investment manager for various international opportunity and private equity funds, Karsten is responsible for all aspects of the transaction process on behalf of Waterway's international client base. Karsten has a Diplom-Kaufmann from European Business School (ebs), Oestrich-Winkel and an MBA from Katz Graduate School of Business, Pittsburgh. Karsten speaks German, English and French.
Krysto
Managing Director & Head of Europe RealStarwood Capital Europe Advisers - UK
Michael
PartnerTPG
Michael is a Partner based in London. He has helped establish TPG Real Estate's efforts in Europe and is a member of TPG Real Estate's Investment Committee and TPG Europe's Executive Committee. He previously worked at Europa Capital and in the PERE divisions of J.P.Morgan and Lehman Brothers. He holds a Diplome de Grande Ecole and MSc in Management from ESCP Europe, and speaks German, Spanish, English, Portuguese and French. He serves on the Board of Directors of several companies, including A&O Hostels, Campo Properties and Campus Living. He serves as Chairman of the Board of Tempore Properties SOCIMI and is also a member of the Board at Great Ormond Street Hospital Charity, a non-profit organization that supports seriously ill children.
Michael
Managing DirectorING Real Estate Finance
Michael Shields joined ING in May 2004 and has 25 years experience in real estate lending, asset management & restructuring. Based in London, he is currently responsible for ING REF's EMEA lending platform – lending assets totalling over €18bn. He is also international head for Real Estate, looking after clients with a global real estate reach. Prior to his current role, he led ING REF's highly successful U.S. lending platform which he helped grow from $200m to over $7.5bn at its peak in 2008. Before ING, Michael was an originator in BHF Capital's U.S real estate lending team and was one of the original members of Helaba's CRE finance team in the U.S. Michael started his banking career in Chemical Bank's real estate group in Manhattan.
Peter
Chief Investment OfficerHammerson
Peter Cole is CIO of Hammerson and is responsible for investment and development activities. He has led Hammerson's major regeneration projects; retail schemes in Birmingham, Southampton and Leeds and Marseille and in London, these have included Bishops Square, Bishopsgate Goods Yard and Brent Cross Cricklewood. These have been recognised as making a significant contribution to their local communities and in promoting master planning, quality design and mixed uses. Peter has also led the Company's major acquisitions, disposals and joint ventures, including the disposal of the Company's London offices in 2012 and reinvestment in retail assets including the €1.85bn retail portfolio transaction in Ireland in a Joint Venture with Allianz.
Tom
Managing DirectorAngelo Gordon Europe
Tom Rowley is based in London and focuses on real estate investment opportunities in the UK & Europe. He is a member of the European Investment Committee. Prior to joining Angelo Gordon in 2012, Tom was the co-founder of a real estate investment platform based in London. Prior to that, Tom was the Head of UK Real Estate for Babcock & Brown. He has purchased and managed opportunistic real estate investments throughout the UK, Europe, Australia and Asia. Tom has over 20 years industry experience and holds a business degree from the University of South Australia.
Trish
Managing PartnerBenson Elliot Capital Management
Trish has over 25 years industry experience. Co-founded Benson Elliot with Marc Mogull in 2006. Prior to Benson Elliot, Trish spent two years within the Dubai Holding Group as Chief Strategy Officer and Head of Global Real Estate Investments for Dubai Investment Group. Ten years at Goldman Sachs, primarily in real estate principal investing and portfolio management for the Whitehall Funds in New York, Paris and London. Trish earned a BA degree, summa cum laude, from Boston College. Benson Elliot is a specialist European real estate private equity firm applying decades of investment experience, deep market knowledge and in-house operational expertise to generate sustained investment outperformance.
Van
Founding Partner & Managing DirectorOrion Capital Managers
Van Stults is a Founding Partner of Orion Capital Managers, a pan-European RE private equity investment firm. He has over 30 years of real estate investment management experience. Van, with his partners, created the opportunistic Orion European Real Estate Funds I, II, III, IV and V and the core fund, Orion Income Return Partners, which combined have €15 billion of investment capacity. The Orion Funds target a wide range of RE investments throughout EU. Prior to Orion, Van spent 15 years with LaSalle Partners in the US and EU where he was a Main Board Member and a Managing Director. He is a Global Trustee of the Urban Land Institute and received his MBA from the University of Chicago Booth Graduate School of Business
Europe GRI
16 - 17 September, 2020
InterContinental Paris Le Grand
Europe GRI is a get-together of senior investors, lenders and developers active in the European real estate market.
EVENT UPDATES

Subscribe to receive all updates from this event and stay informed

You are free to adjust your preferences or unsubscribe at anytime
The 22nd Annual Europe GRI remains an iconic meeting point for the world's senior real estate professionals
Hedge funds, equity and debt investors, lenders and developers gather together for two days of private round table discussions on where the market is going and whom to partner with in terms of market transactions; considering senior debt competition, interest rates, cross border capital and JV's.
If you enjoy the company of the industry's elite and want to discuss openly on where to find value in the late cycle, which asset classes are offering the best yields and what occupier trends are disrupting real estate (amongst 40 other discussions), we'd be delighted to welcome you.
Meet our exclusive format.
GRI has no speakers, no presentations. Instead, you have a selection of closed-door discussions where everyone can participate.
Much like a conversation in your own living room, the dynamic environment allows you to engage with your peers in an informal and collegial setting.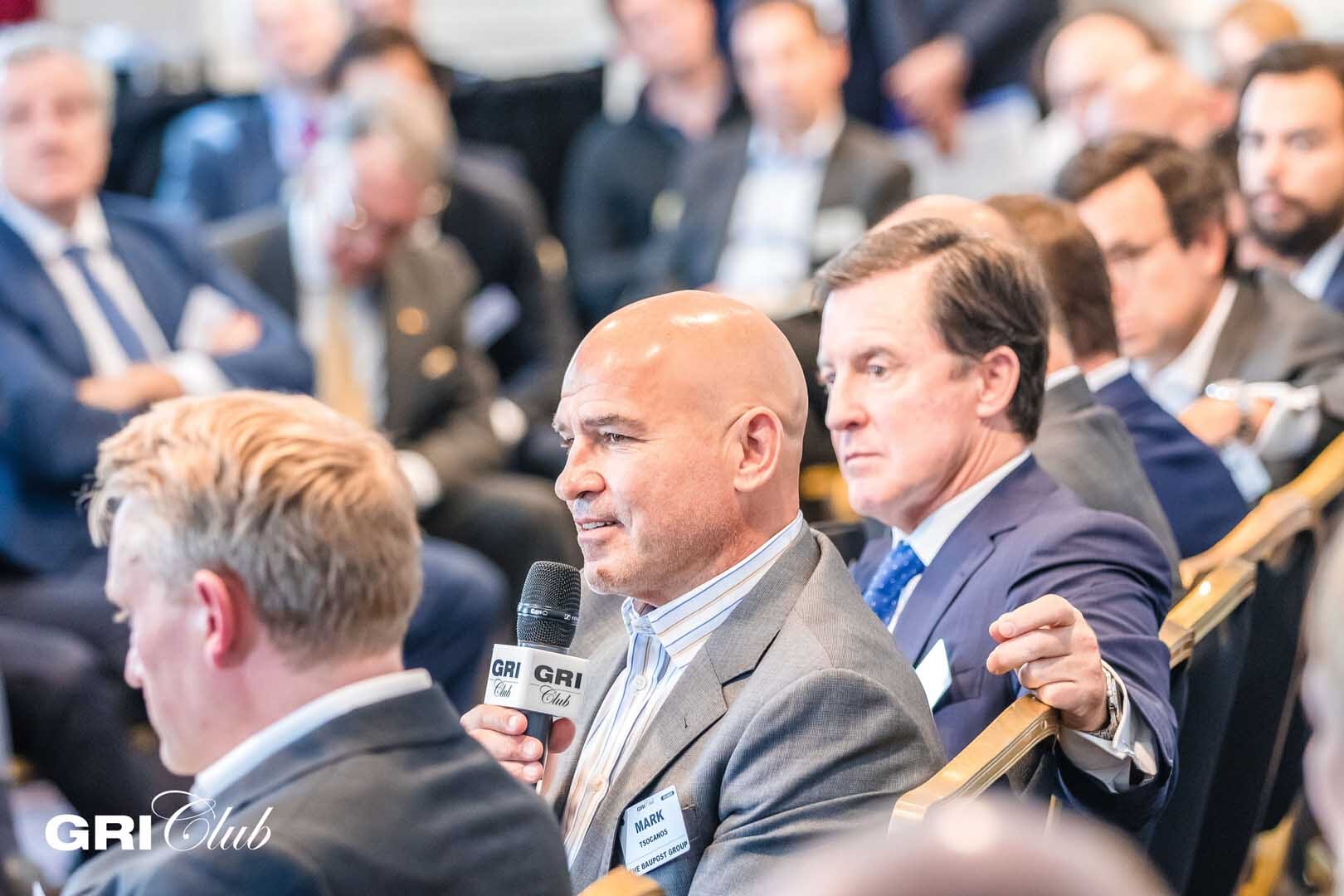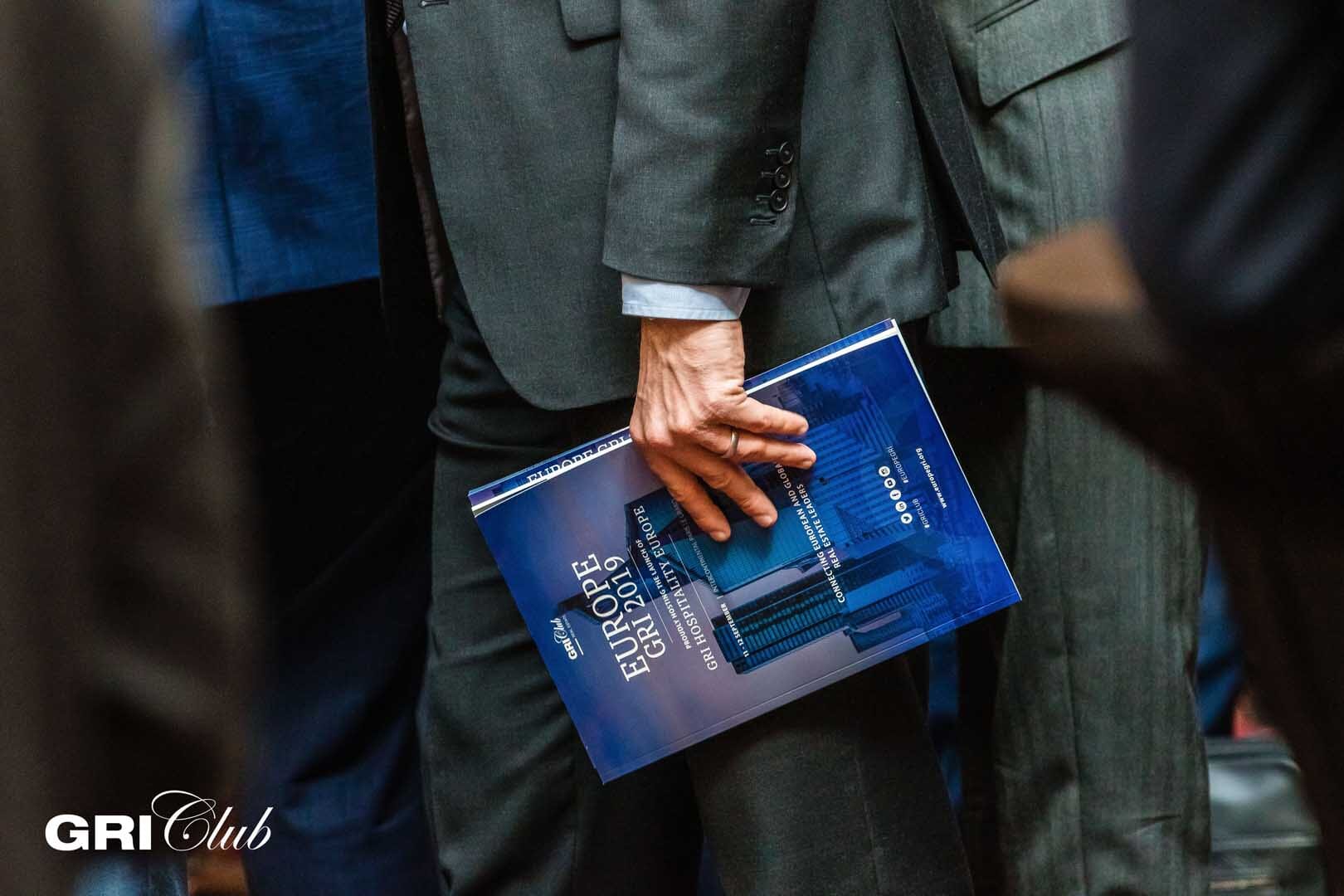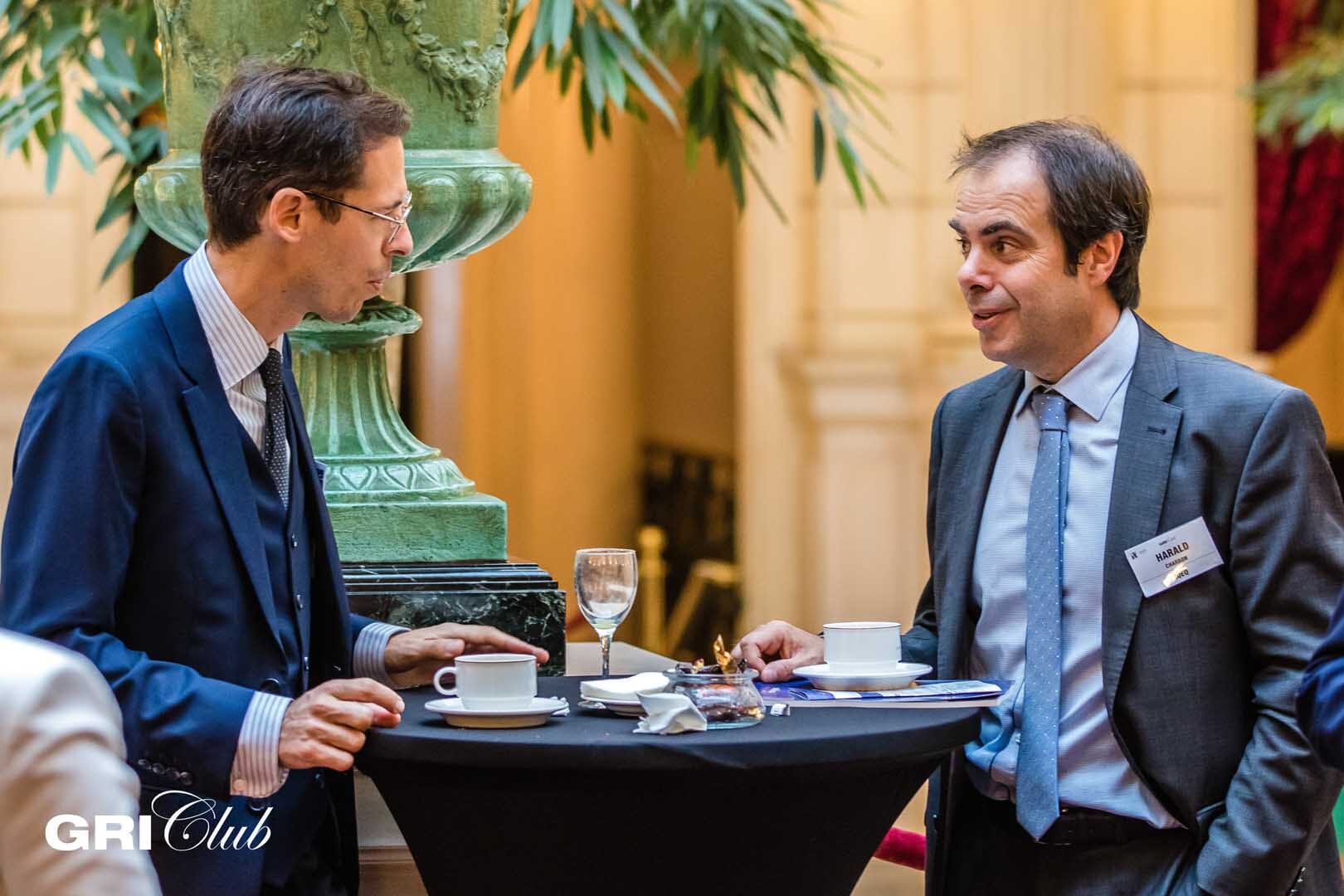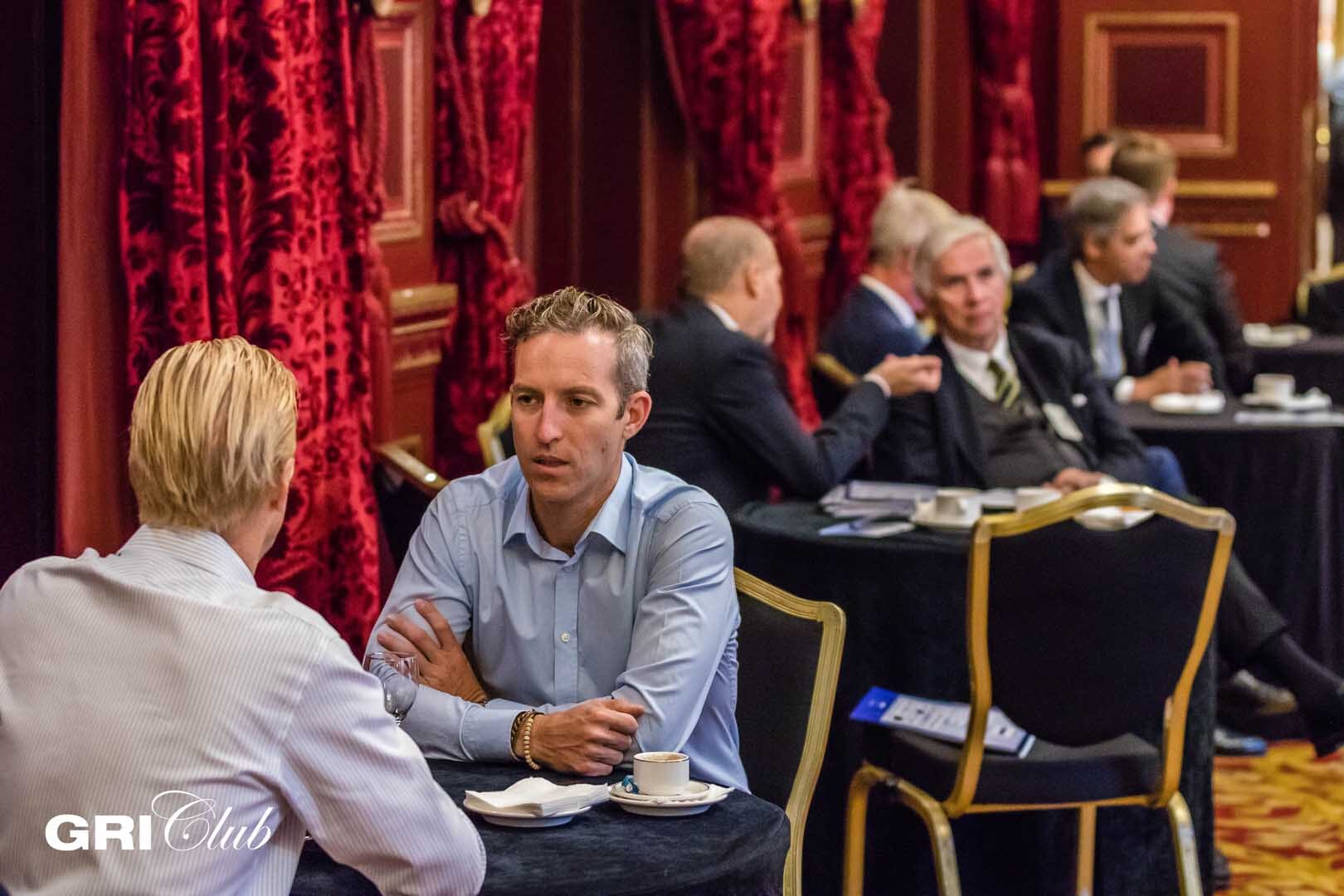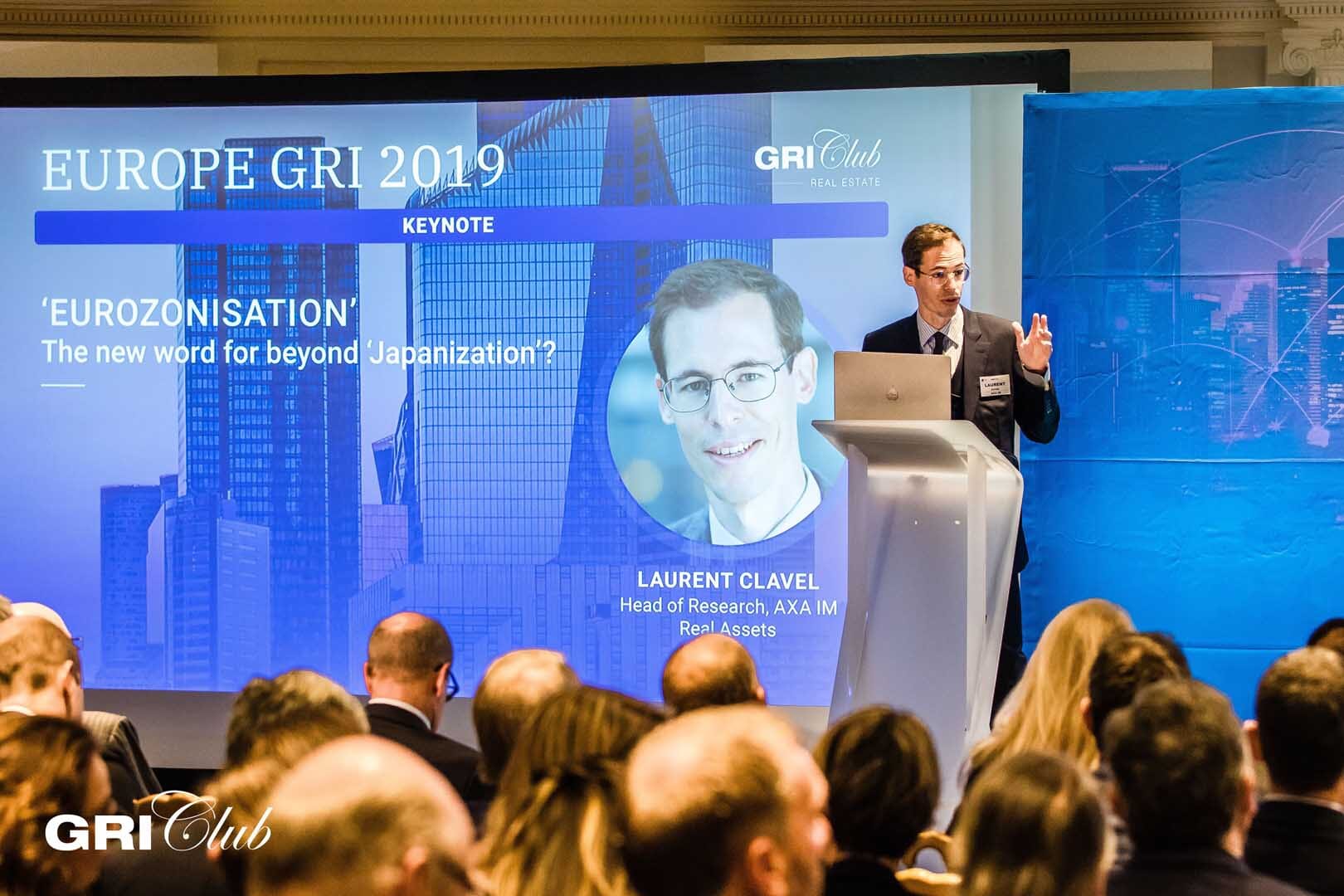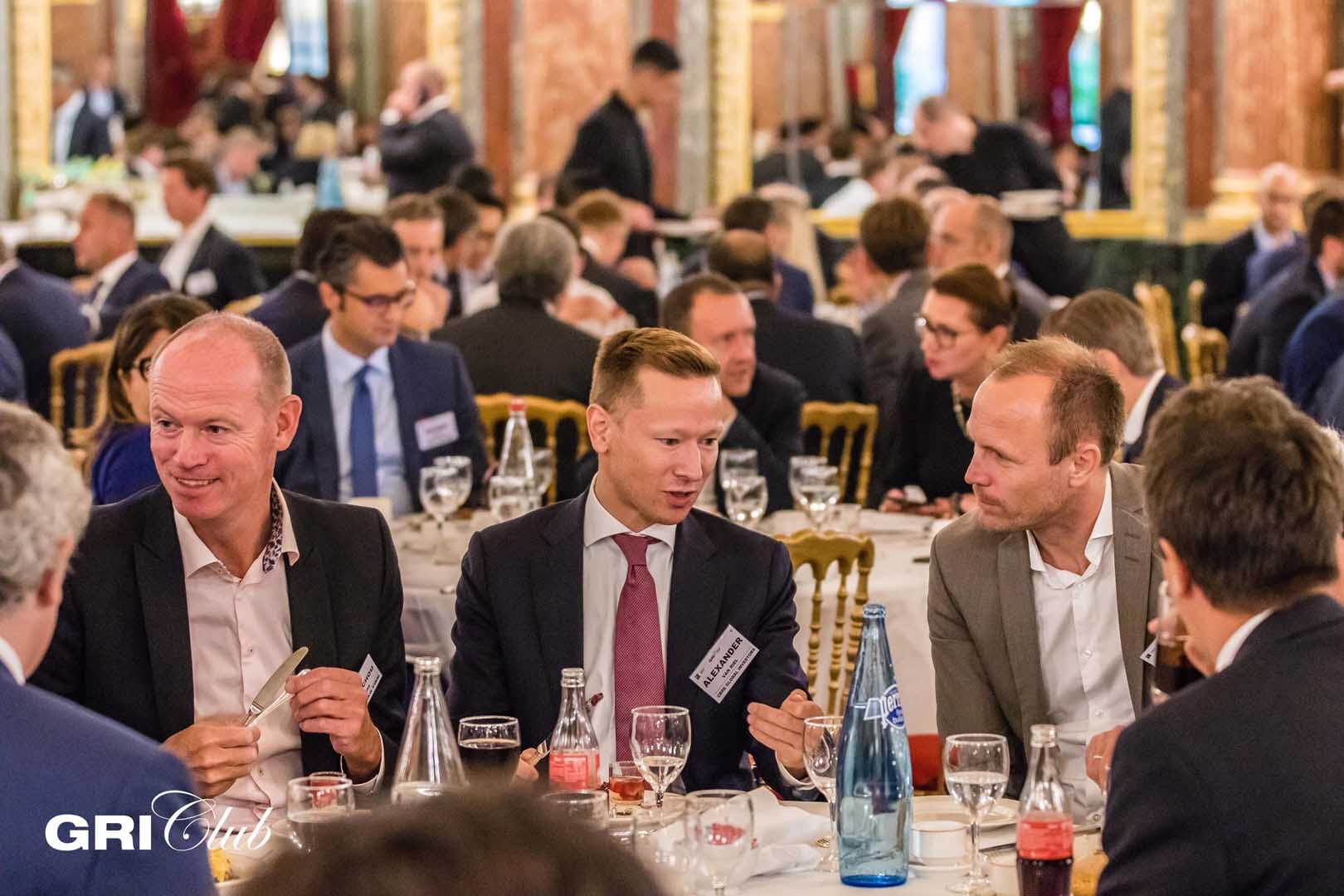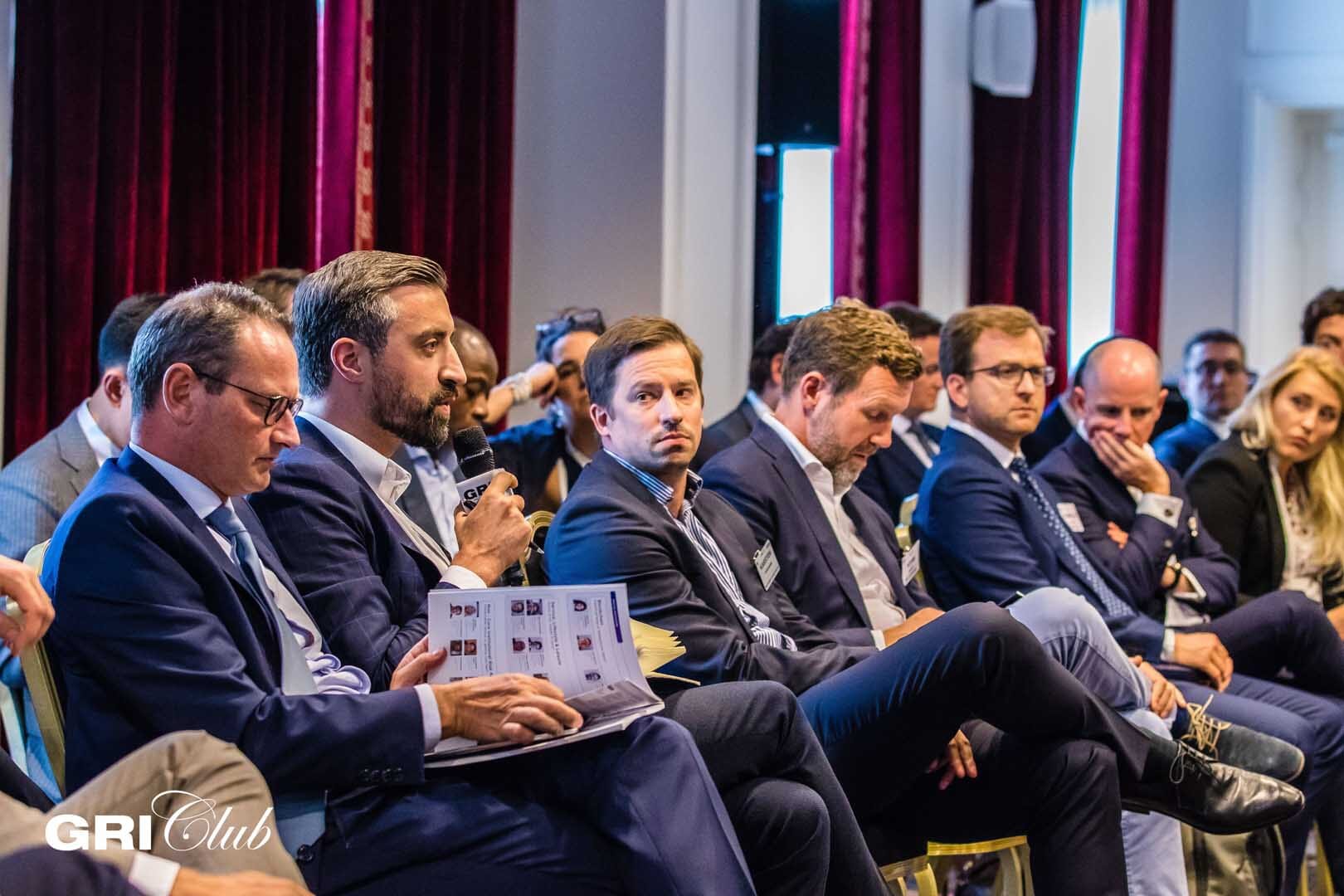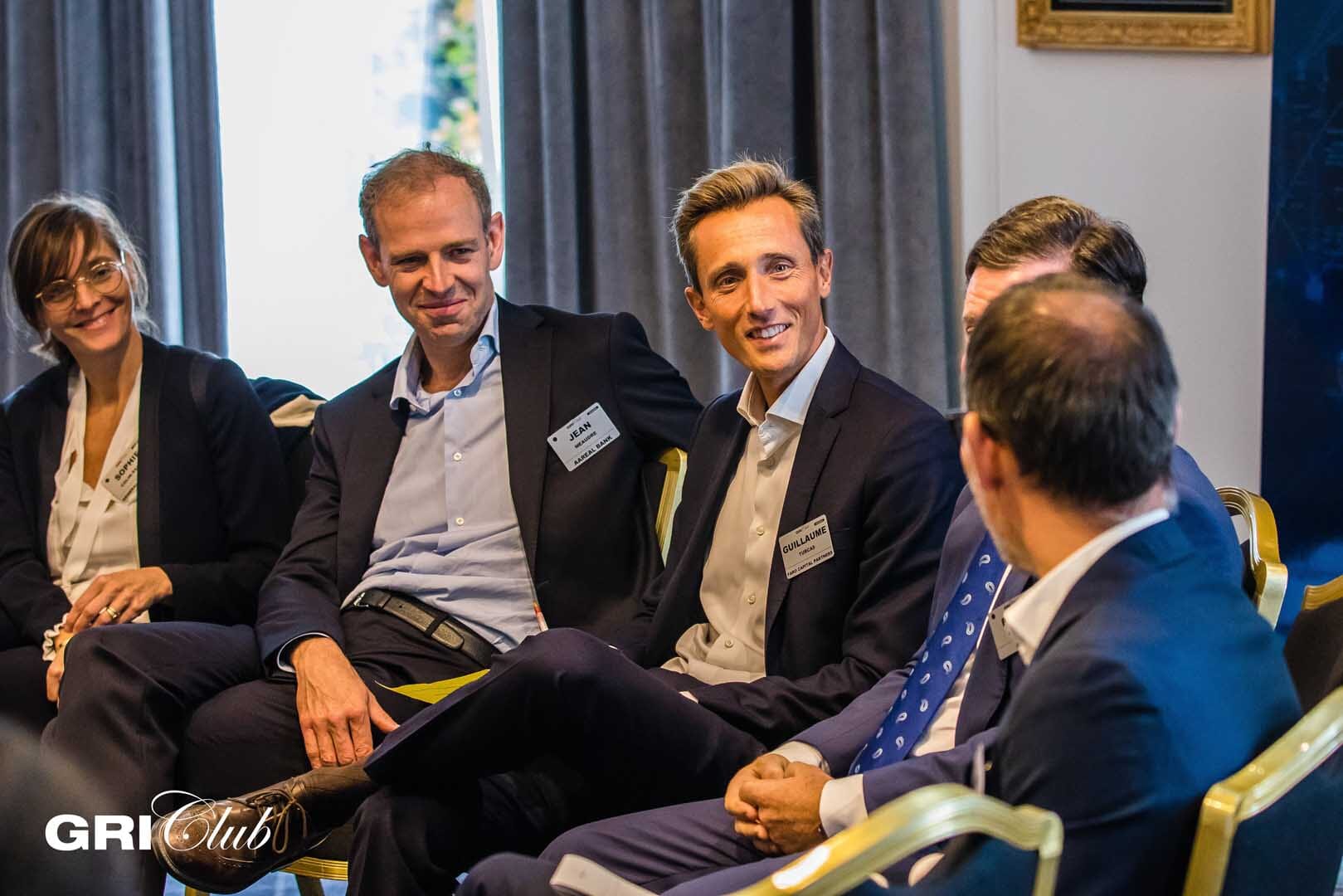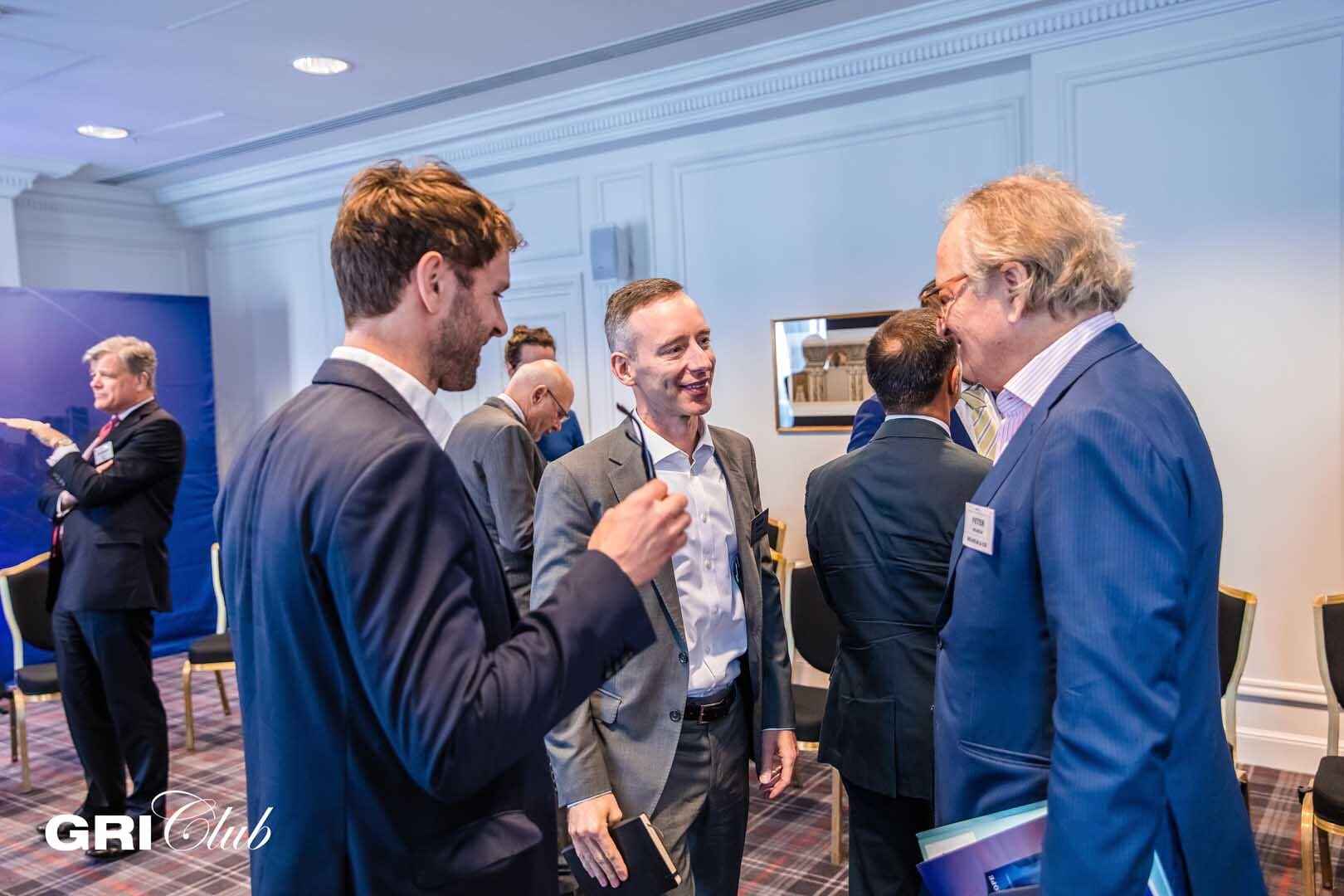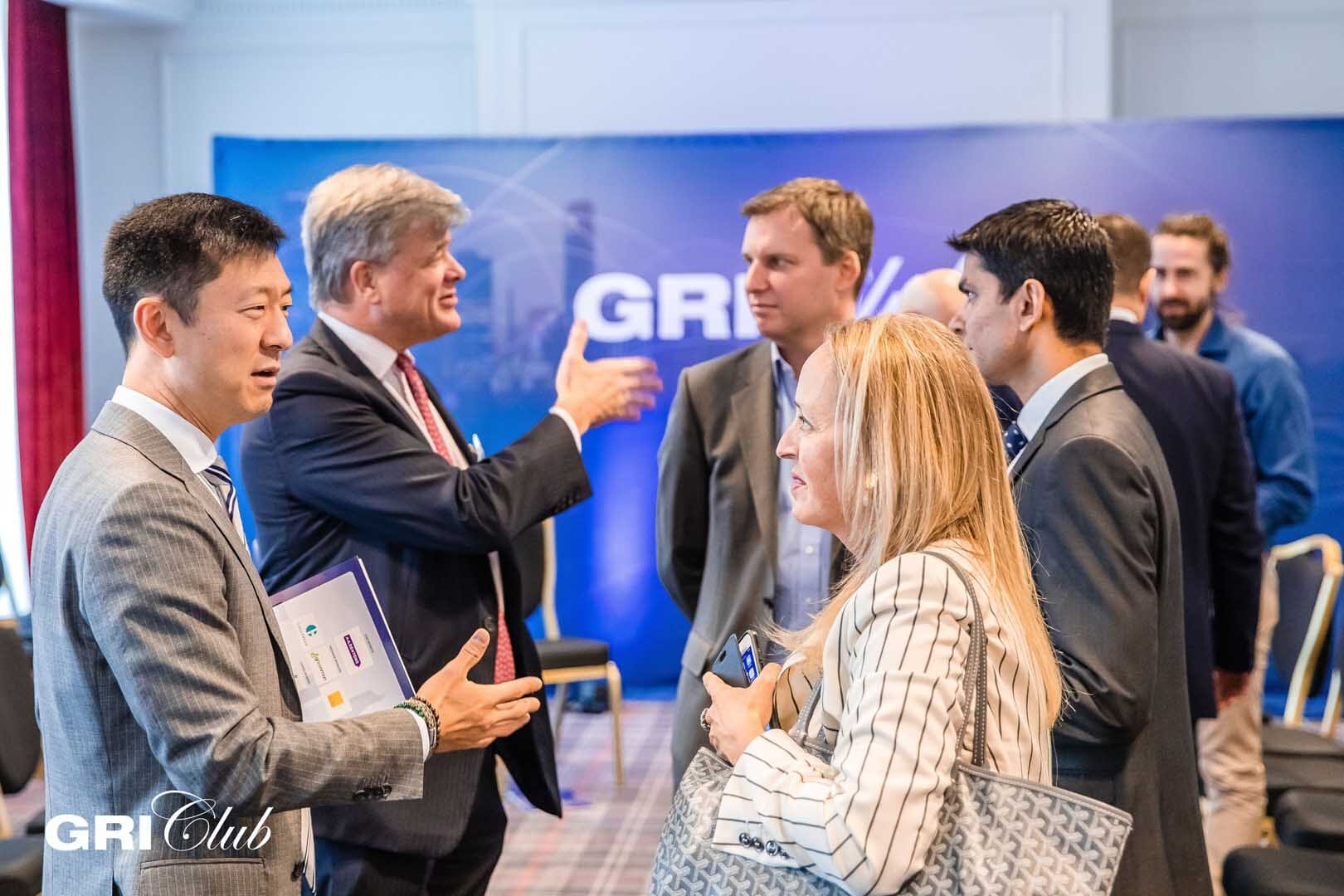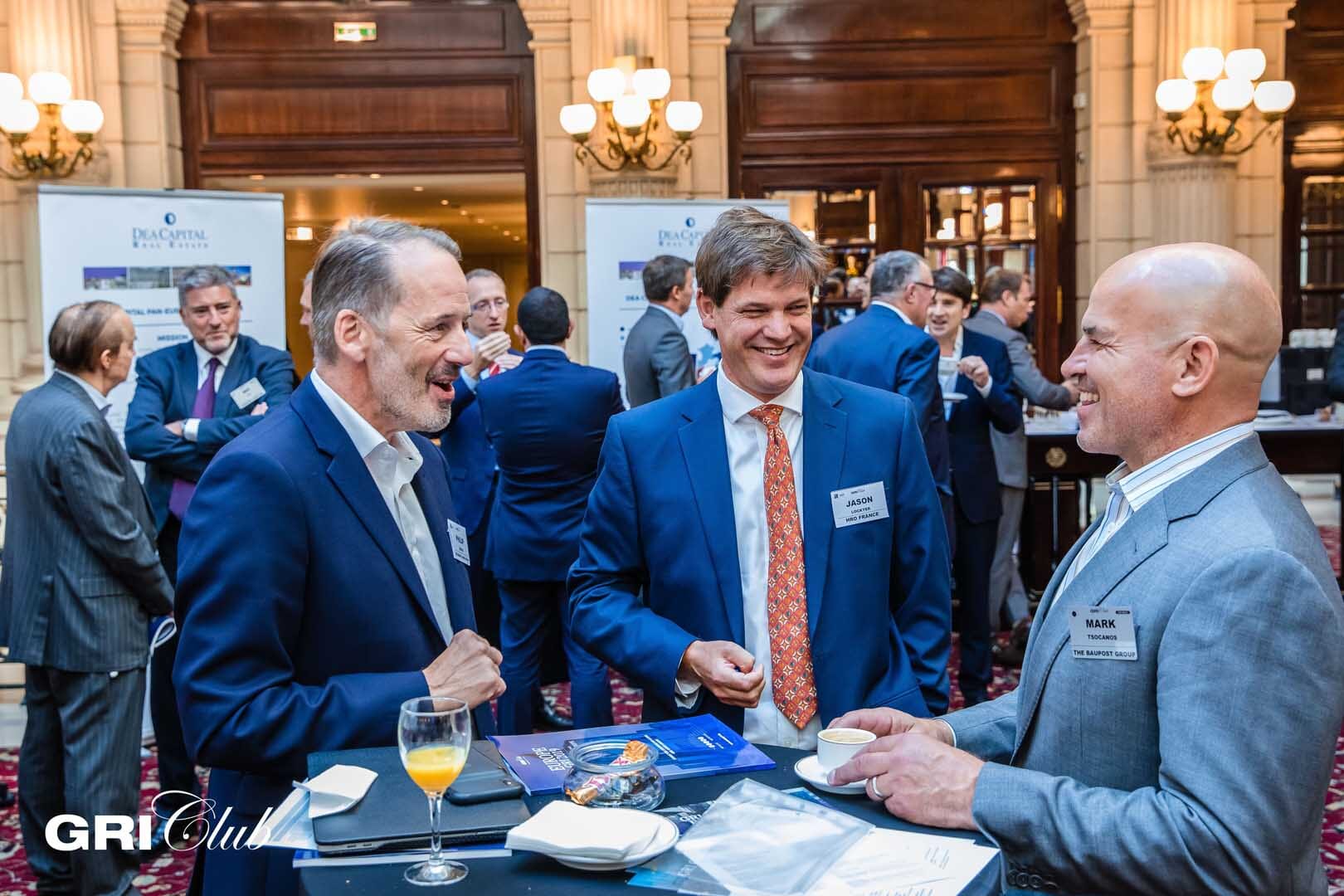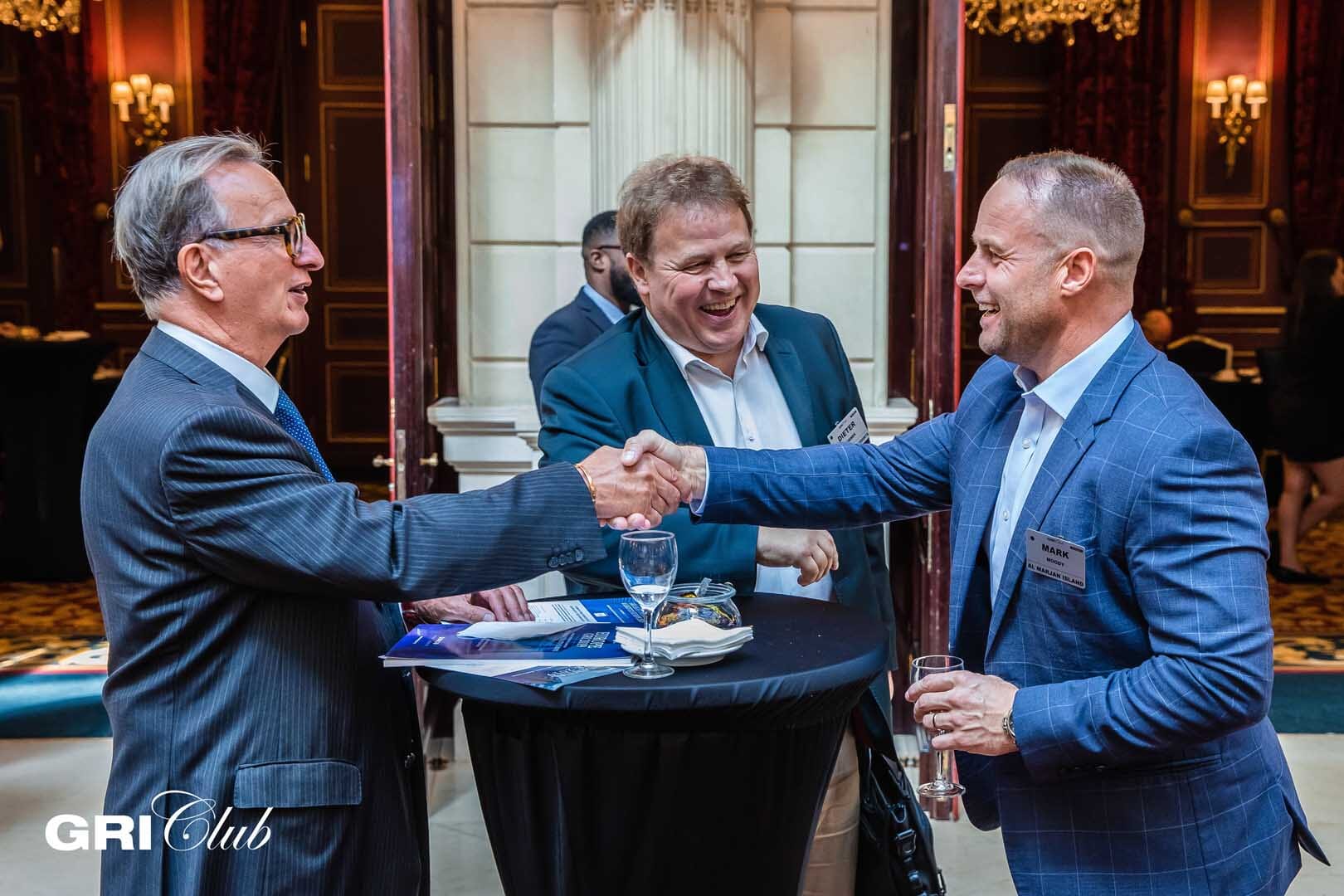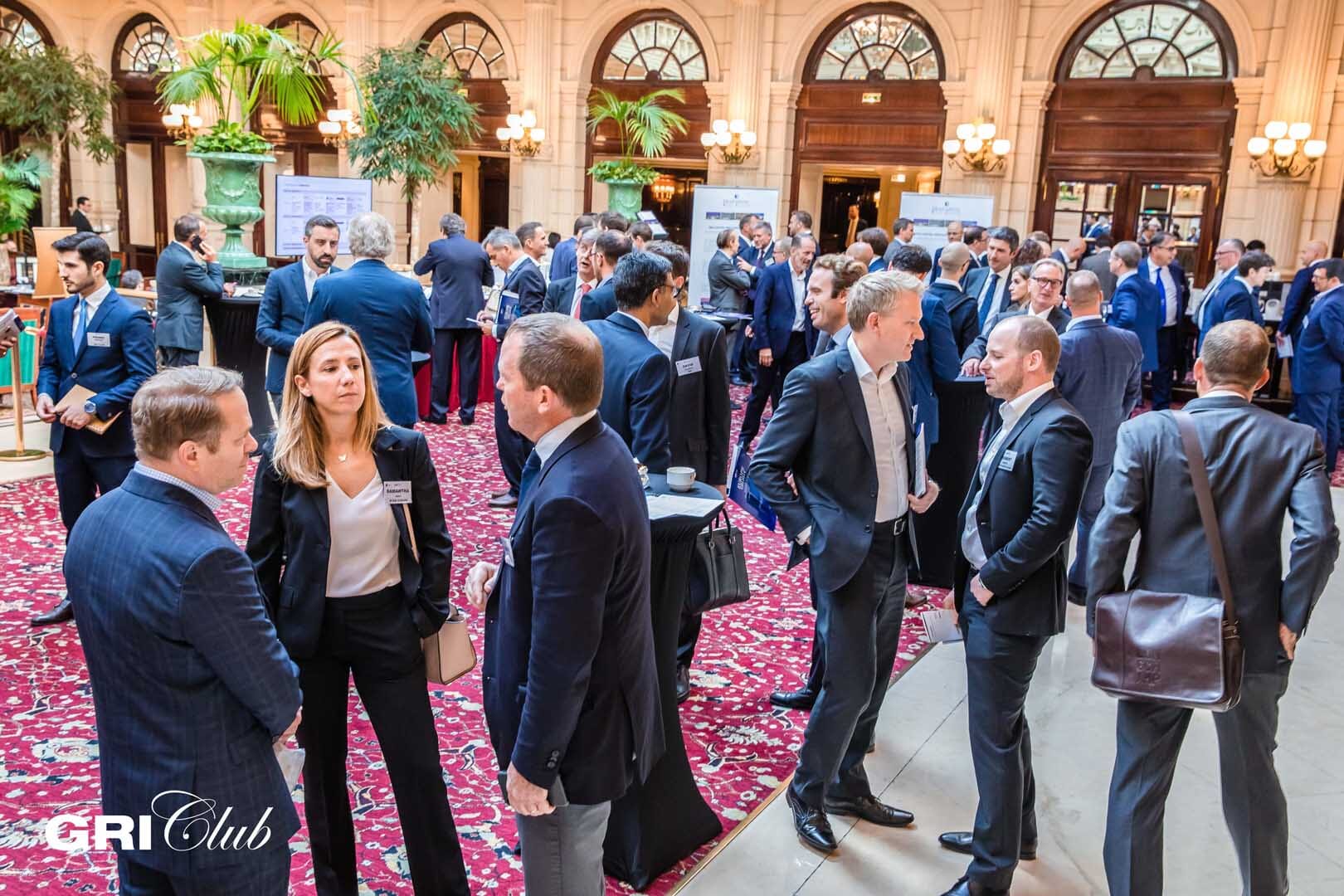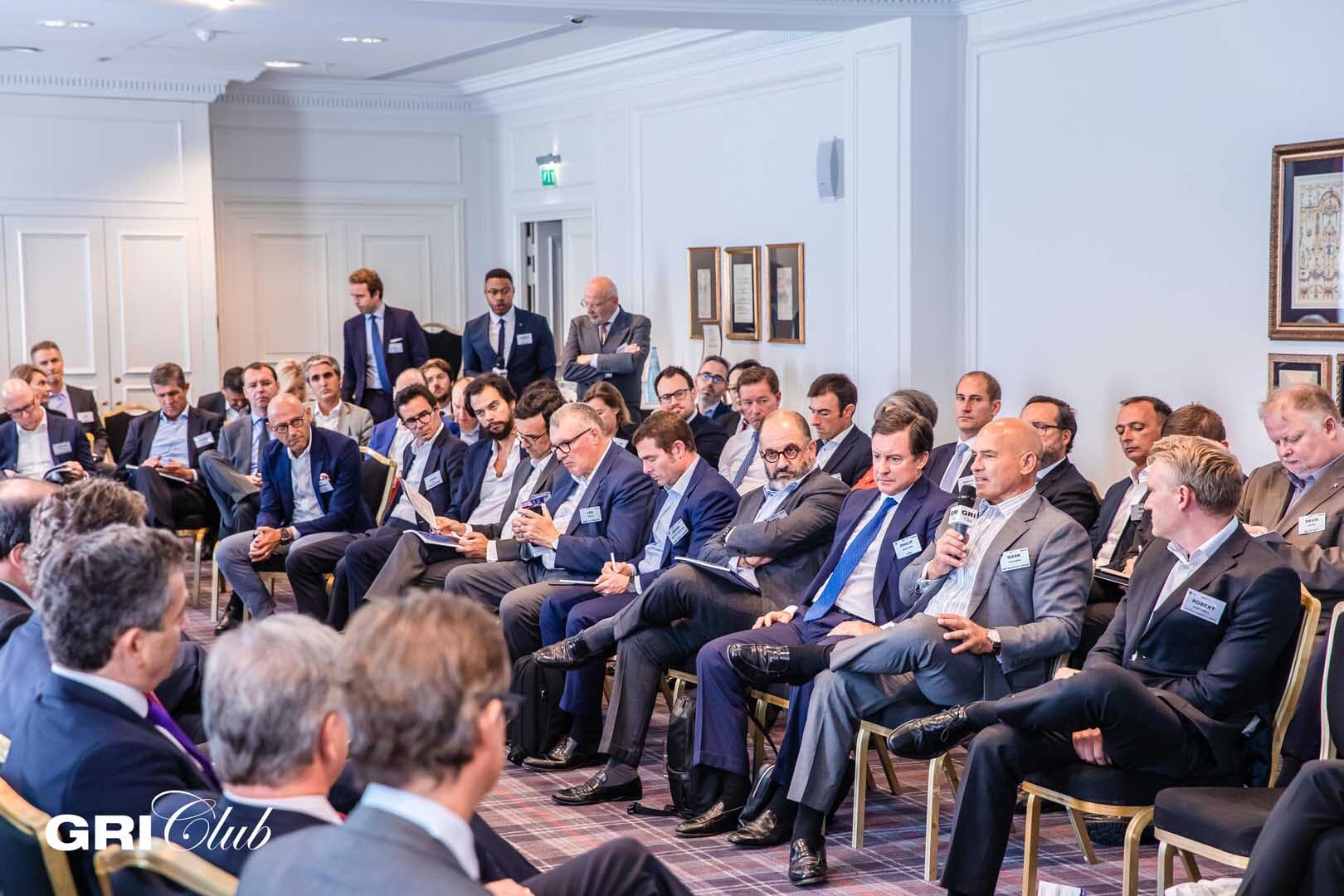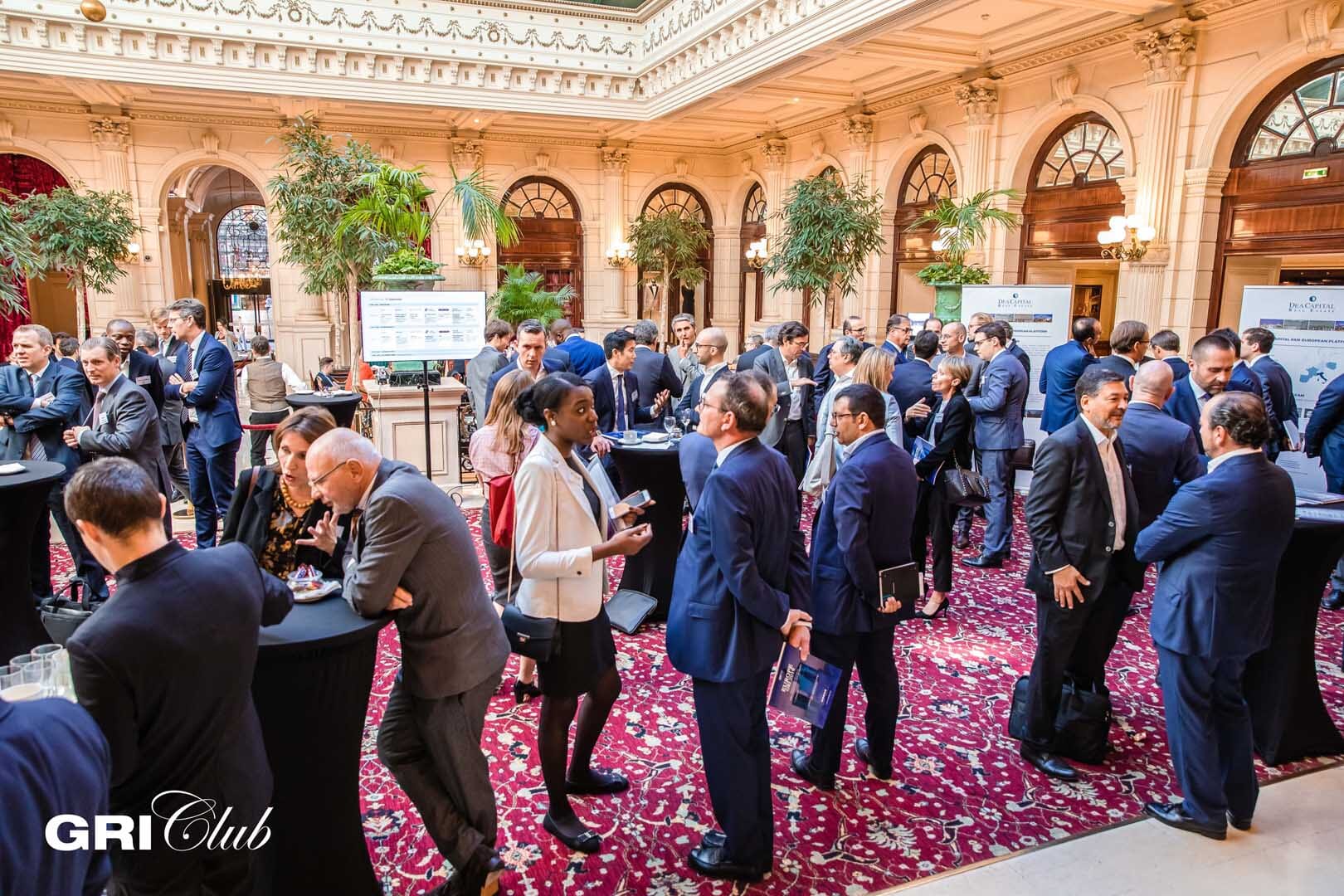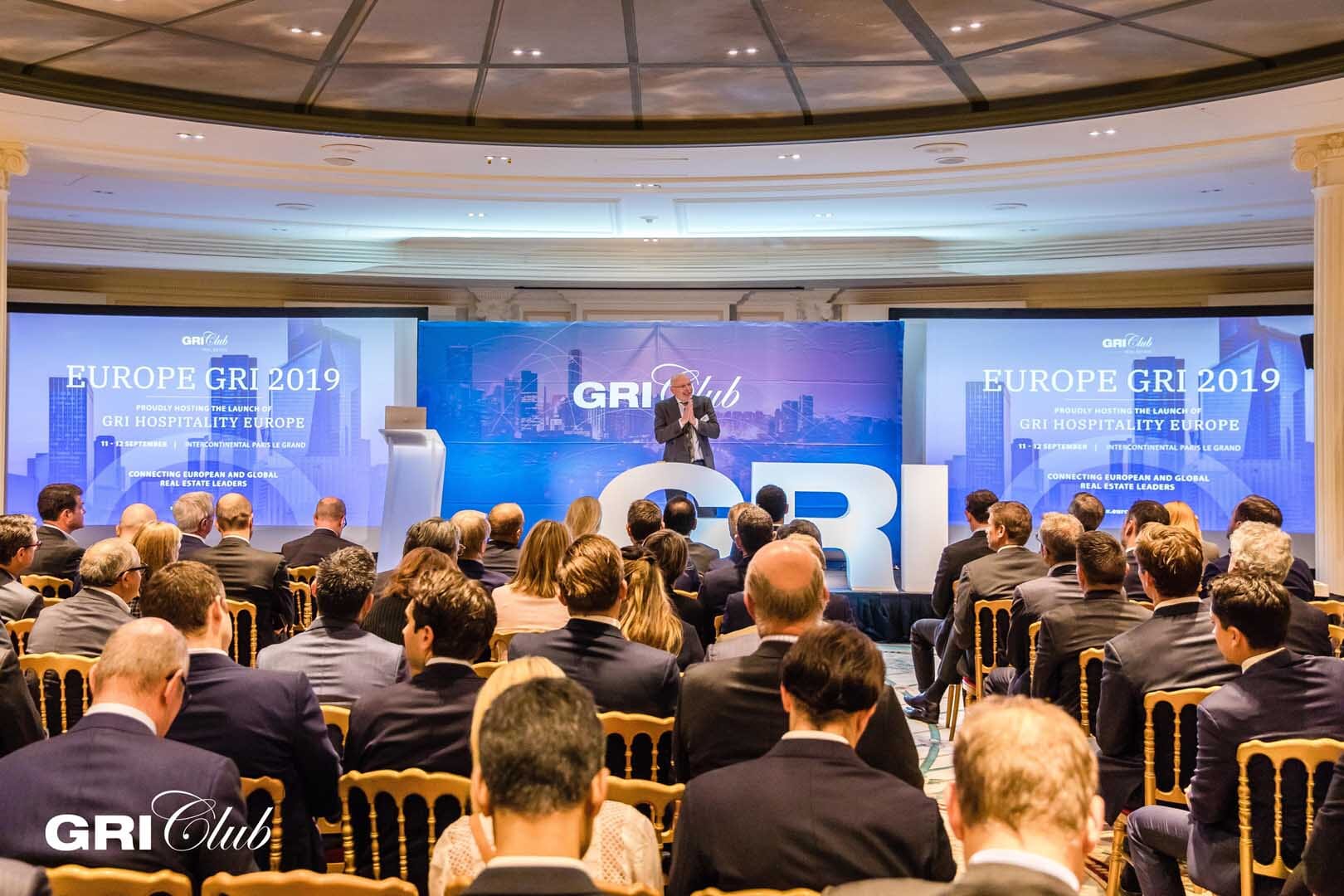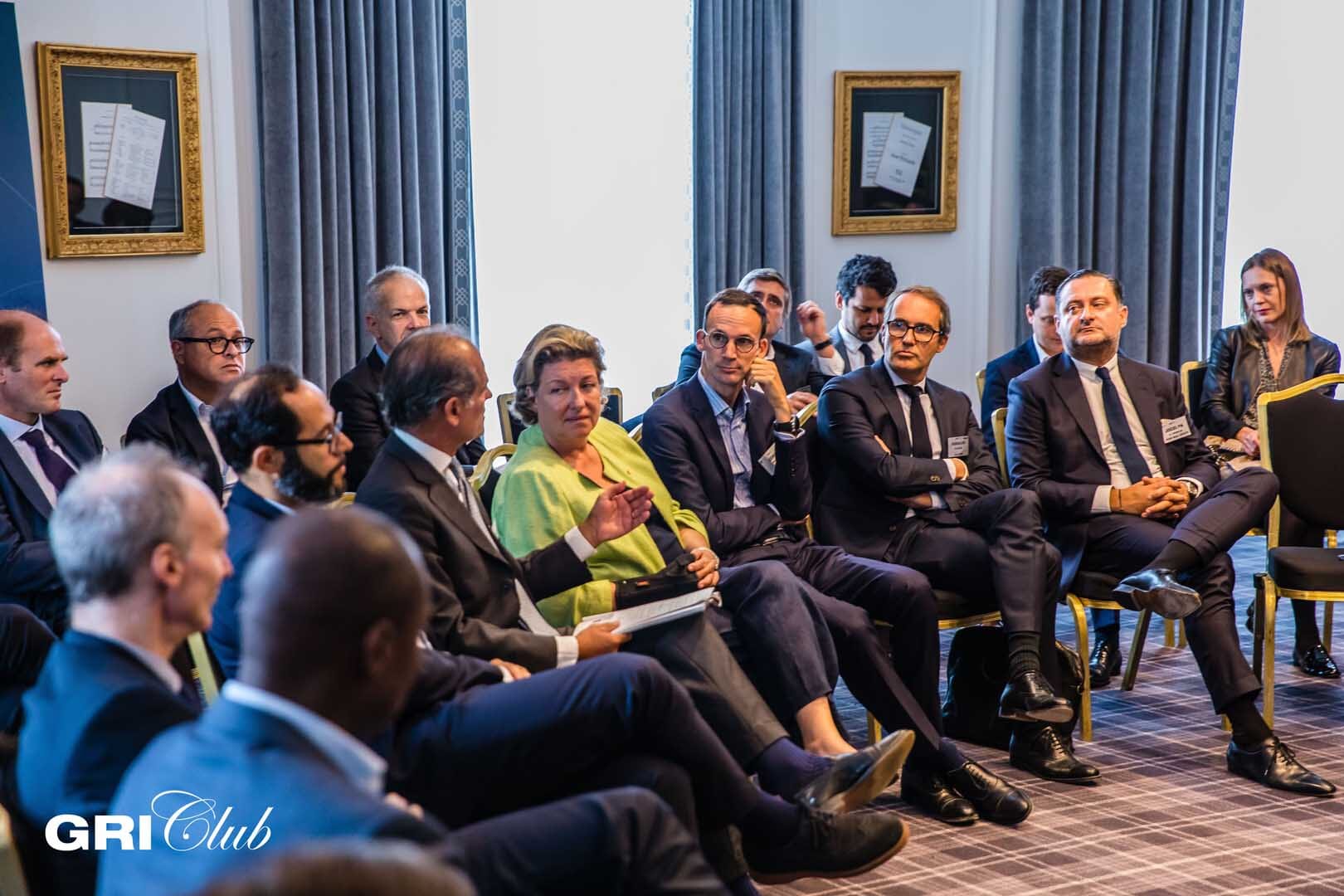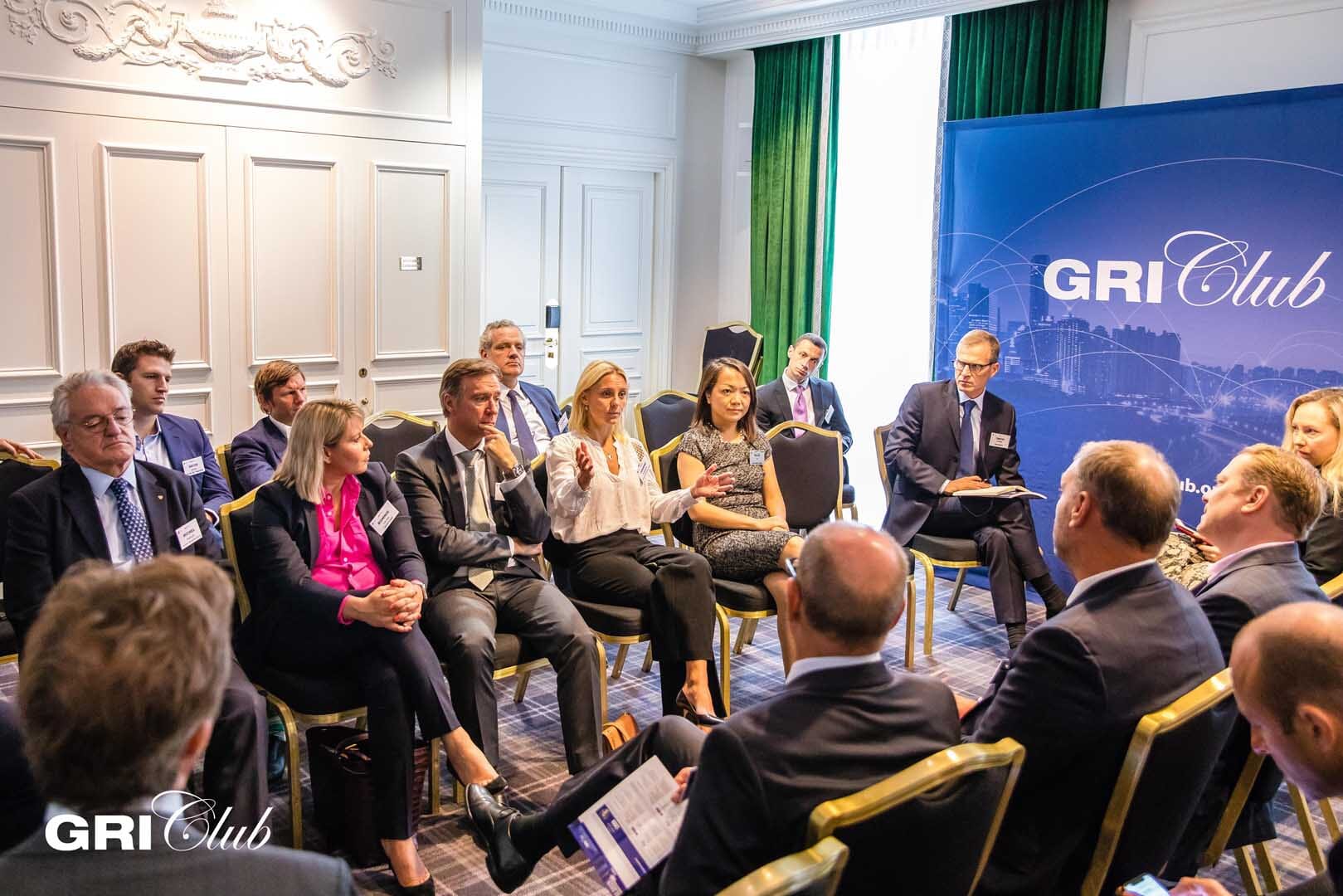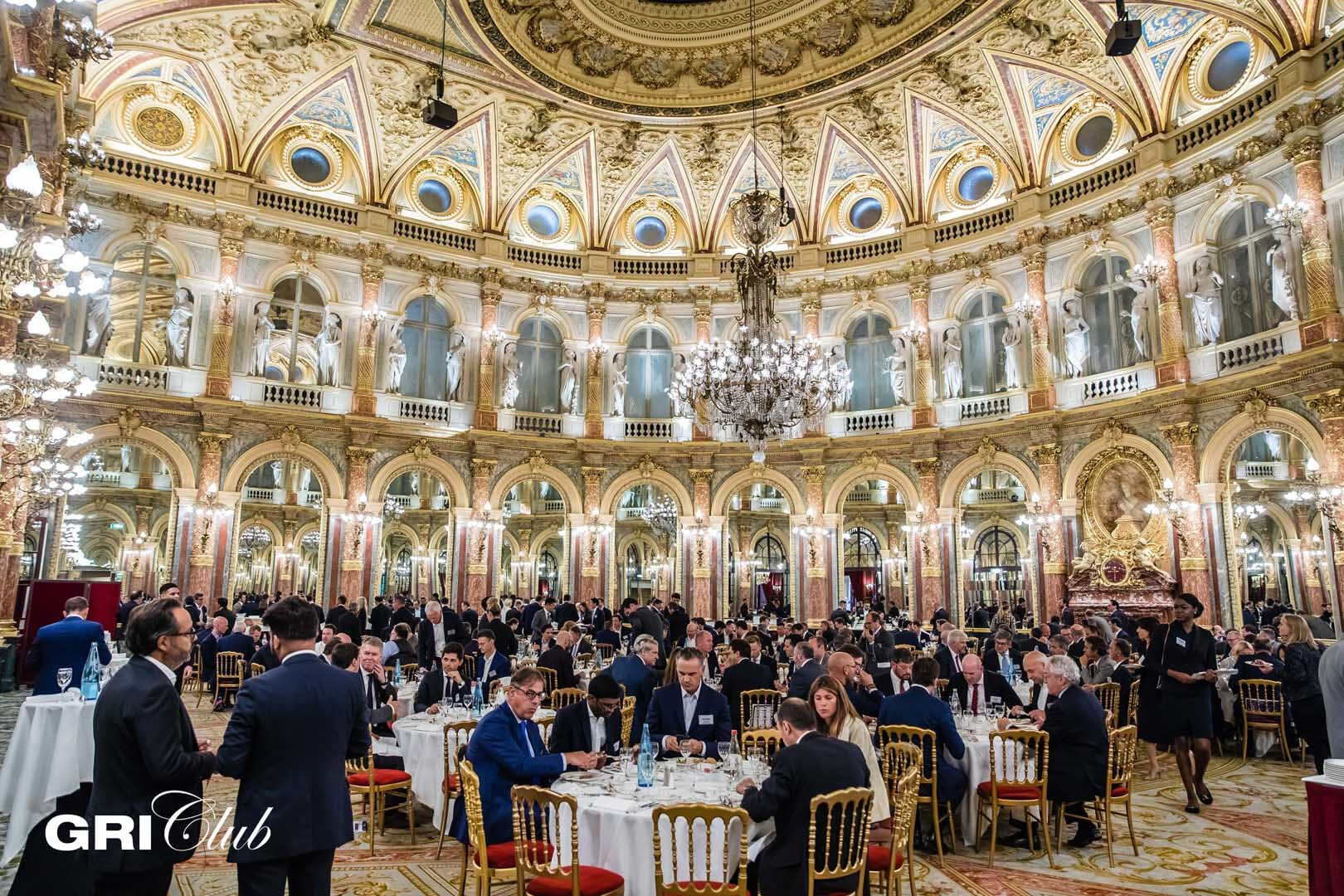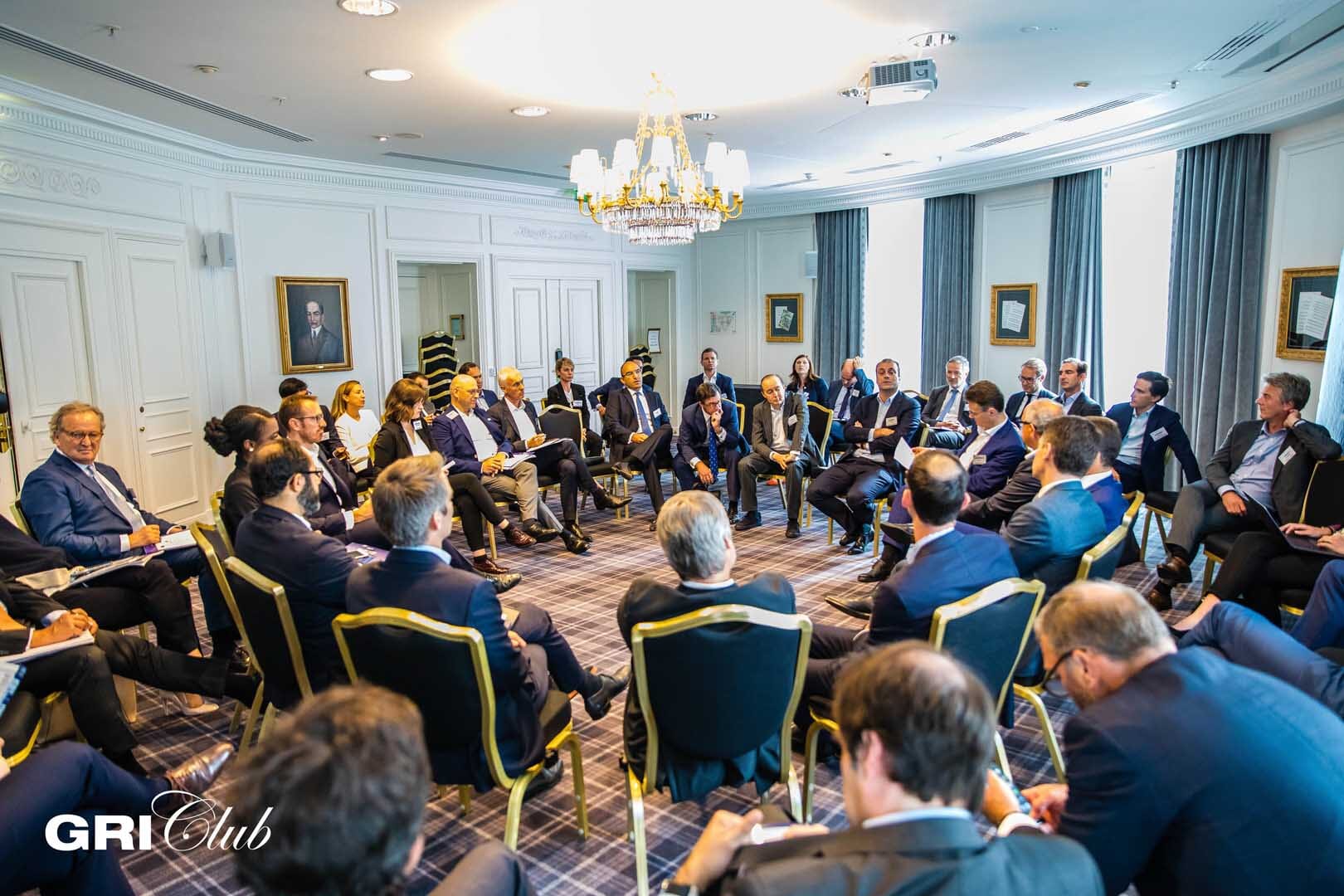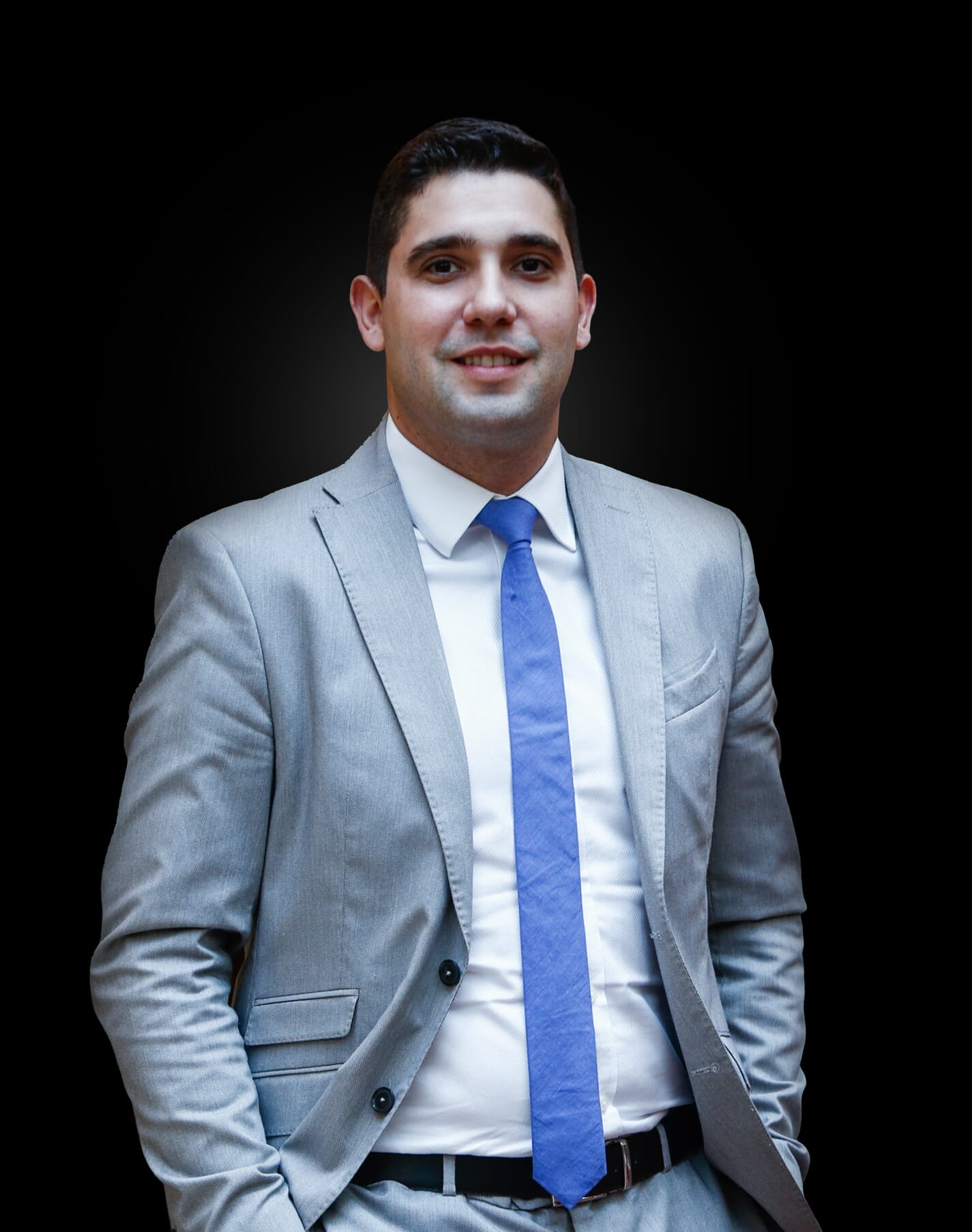 Diego Tavares
Diego Tavares
Managing Director & Senior Partner
GRI Club
+44 (20) 7121-5060
Diego Tavares is managing director of the GRI Club, which brings together leading real estate and infrastructure players in more than 20 countries. He runs the club's real estate division in Europe, managing a highly evolved platform of conferences and member-only activities in a variety of locations across the continent. He has an extensive experience in the real estate industry in Europe and Americas and a wide network of global relationships. He holds a degree in Tourism and specialized in Marketing and Consumer Behavior at the London School of Marketing.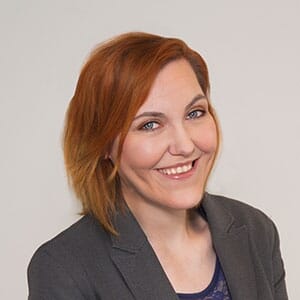 Kirsty
Head Conference Production - EuropeGRI Club
I have over 10 year's experience in conference production; 7 of which have been in the real estate, venture capital and private equity sectors. I am particularly passionate about BTR, light industrial, global geopolitical and social disruption. At GRI Club, I lead our production team across Europe to develop meaningful events and club meetings for our members.
Contact our team and check the sponsorship and exposure opportunities according to the strategy of your company.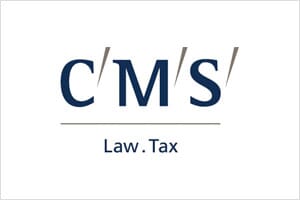 With the largest commercial real estate team in Europe and one of the biggest worldwide, CMS is well positioned to help investors, funders, developers, landlords and occupiers navigate all aspects of the real estate market and maximise their assets. Whatever the size and scope of your project or deal, with almost 800 real estate lawyers in 42 countries we have the resources to meet your needs quickly and efficiently, offering expert advice. We have been active in real estate in our markets for decades, so we understand the culture, the economic context, the local legal context and the history.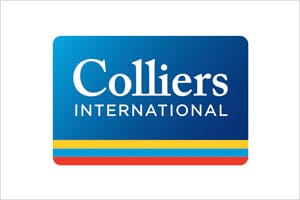 Prague 1 | Czech Republic
Colliers International is an industry leading global real estate company with more than 16,000 skilled professionals operating in 66 countries, providing full range of services to real estate occupiers, developers and investors on local, national and international basis. Services include brokerage sales and leasing (landlord and tenant representation), real estate management, valuation, consulting, project management, workplace solutions, project marketing and research. We provide our services across the following core sectors and across many other specialised property including, offices, retail, hotel, industrial and logistics. With our office in Prague, our clients all around the Czech Republic benefit from the experience and expertise of our specialists. Even in the Czech Republic we are defined by our spirit of enterprise - we take initiative, think creatively, and collaborate to exceed the expectations of our clients.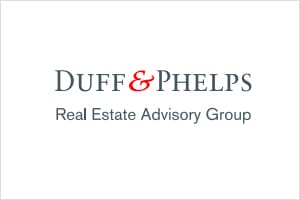 Milan | Italy
The Duff & Phelps Real Estate Advisory Group (REAG) provides real estate advisory services tailored to meet the requirements of specific jurisdictions and aims to develop and increase the value of individual assets or properties. REAG has a network of over 750 professionals across Europe. Duff & Phelps is the premier global valuation and corporate finance advisor with expertise in complex valuation, dispute and legal management consulting, M&A, real estate, restructuring, governance and regulatory consulting. The firm's more than 2,000 employees serve a diverse range of clients from offices around the world.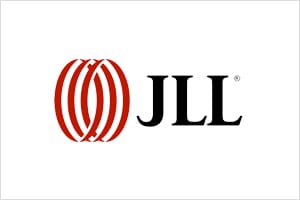 Portugal
JLL is a leading professional services firm that specializes in real estate and investment management. JLL is a Fortune 500 company with annual revenue of $16.3 billion, operations in over 80 countries.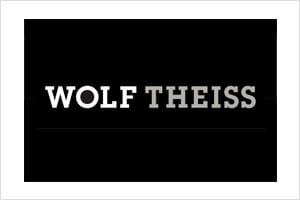 Warsaw | Poland
Wolf Theiss is one of the leading law firms in CEE and SEE. We have built our reputation on a combination of unrivalled local knowledge and strong international capability. We opened our first office in Vienna 60 years ago. Our team now brings together over 340 lawyers from a diverse range of backgrounds, working in offices in 13 countries throughout the CEE and SEE region. Over 80% of our work involves cross-border representation of international clients, and we offer full range of services.
Need help?
WhatsApp Assistance
Monday to Friday - 8:30 a.m. to 6:00 p.m.
X
Privacy policy and how we use cookies
Accept and hide this message