Adrien
Head of Asset Management - EuropeAviva Investors
France
Adrien joined Aviva Investors Real Estate in January 2019 as Head of Asset Management for Continental Europe and managing director for AIREF SA. He is responsible for developing Aviva Investors' Asset Management platform across continental Europe, leading teams in Paris and Frankfurt. Adrien has 15 years' experience in a variety of roles within the real estate sector, including in asset management, transactions, fund management and M&A. He joins from BNP Paribas Real Estate Investment Management, where he held the position of Head of Investments France since March 2018. Previously, Adrien worked at Standard Life Investments, AXA Real Estate France, General Electric Real Estate, Société Générale and PwC.

Alberto
Managing ​PartnerUrbania International
Spain
Co-founder and Managing Partner of Urbania international. The firm's main areas of expertise include residential development, alternative investments and real estate debt. Mr. Lopez has overall responsibility for all aspects of the business and is directly involved in the execution of all transactions – originating, underwriting, financing and asset managing properties. He is Chairman of Syllabus a first-class student living concept with over 3000 beds. Mr. Lopez oversees the real estate debt strategy, an alternative advisory lending firm focused on providing capital solutions for southern European developers with a specialized focused on the Iberian market across several assets class.


Audrey
Head of Investor Relations (Funds)Kennedy Wilson
UK
Audrey Klein is the Head of Fundraising for Kennedy Wilson Europe. Prior to this she held Head of Fundraising roles at several firms but is best known for starting the European business out of London for the Park Hill Real Estate Group, a Division of Blackstone, which she ran for 9 yrs. Prior to joining Park Hill, she ran her own business for 5 yrs marketing alternative asset funds across all asset classes including private equity, real estate and hedge funds to European investors comprised of pension funds, banks, family offices and high net worth individuals. She is a graduate of Northwestern University's Kellogg School of business where she received an MBA, and is also a graduate of Emory University with a degree in Economics.

Berthold
Managing DirectorTSC Real Estate Germany GmbH
Germany
Since April 2018: Managing Director of TSC Real Estate Germany GmbH; 2013 – 2018: Managing Director and Head of Asset Management Operations, JLL Retail Asset Management GmbH & Acrest Property Group and (Acrest being sold to JLL as of end of 2015) 2008-2013: Managing Director & Head of Asset Management of Internos Global Investors KAG; 2008: Associate Director, JLL Asset Management GmbH; 2006-2007: Deloitte & Touche, Manager RE Advisory; 2005-2006: Site Acquisitions Manager, Bauhaus München GmbH (Munich based RE developer) 2000 – 2005: Technical Project & Development Manager, Nixdorf Consult 1993-1998: Dipl.-Ing. Architect 2005-2007: International Real Estate Management MBA 2010 – 2011: Real Estate Investment & Finance (ebs).

Beverley
Head of FranceLaSalle Investment Management
France
Beverley is responsible for leading the operations of LaSalle France, overseeing the local acquisitions and asset management teams. Beverley is also co-Fund Manager of LaSalle's pan-European Value Add fund series. Beverley joined LaSalle in 2006 and has since worked in Asset Management, Acquisitions and several years in Fund Management based in Paris but with a European scope. Under her management over 50 assets have been acquired, developed, leased, financed, refinanced and divested across Europe. Beverley has hands-on Asset Management and Investment experience from directly taking-on responsibility for the management and divestment of a selection of strategic value-add assets. Beverley is a member of the RICS.

Briain
Managing DirectorSlate Asset Management
Briain is Managing Director of Slate Asset Management. He has significant corporate finance, restructuring, and capital markets experience in both North America and Europe. Briain leads the Slate European platform. His responsibilities include originating and executing acquisitions, capital raising, overseeing various asset management functions and establishing new investment platforms.

Christel
Head of FranceNuveen France SAS
With over 18 years of experience in real estate transactions and management, Christel is responsible for our real estate activities in France. Prior to joining Nuveen Real Estate in 2017, Christel was responsible for acquisitions, sales, asset management and financing of the office investments of Altarea Cogedim, with a total cost of projects over €2bn. She was also responsible for transactions and financing of the retail projects of Compagnie de Phalsbourg in France. She has also managed various acquisition and repositioning of asset projects at GE Real Estate, and worked as a consultant at PwC. Christel graduated from HEC Business School and is a member of various French real estate professional associations.

Cristina
Managing PartnerAzora Capital
Spain
Cristina García-Peri is Head of Corporate Development and Strategy for the Azora Group, an independent investment and asset management group with more than €3.7bn of equity raised. Prior to joining the Azora Group in 2011, she worked for 16 years in the investment- banking sector at both Merrill Lynch (2 years) and JP Morgan (14 years), where she held various positions in the area of M&A for 4 years and for 10 years was MD responsible for Corporate Equity Derivatives for EMEA. Her last two years in investment banking took place at Merrill Lynch where, in addition to continuing to lead Corporate Equity Derivatives she also was responsible for Equity Capital Markets for Spain and Portugal.

David
MD Europe, Head of AcquisitionsThor Equities
UK
David is Managing Director and Global Head of Logistics Acquisitions at Thor Equities. Previously David was a European director with The Blackstone Group's European logistics platform, Logicor. He was involved in over €3bn of transactions in over 10 countries across Europe and was responsible for the valuations of the €13bn platform sold to China Invesment Corporation (CIC). David received an Executive MBA from the University of Cambridge, where he and peers formed Lookfit, an avatar / augmented reality based startup, focussing on solving the issue of reverse logistics.

Edouard
Head of France and CaribbeanWainbridge Estates France
Edouard Deschepper serves as Head of France and Caribbean and Board member of Wainbridge International with overall responsibility for development, acquisition, structuring, financing, construction, and market research activity. He plays an active role in originating and executing deals, as well as in tracking investment performance. His overall responsibility includes development, acquisition, structuring, financing, construction, and market research activity. Edouard Deschepper is also co-Founder and Principal of The Collection. Previously he served at Société Générale. He graduated from EM LYON Business School with a MSc in Management - Corporate finance.

Federico
MD & Head of Asset Management for EuropeStarwood Capital Group
UK
Federico Bianchi is a Managing Director & Head of Asset Management at Starwood Capital Europe, based in London and responsible for the management of the European assets. Prior to joining Starwood, Federico was a Principal, Asset Management at GreenOak Real Estate (London), where he worked for 4 years with a specific focus on Spain and Italy. Previously, Federico was Italian Country Manager and a Member of the European Board of ISG; at that time he also joined the Executive Committee of ULI in Italy. Prior to that, he served as a Director of Asset Management at Condotte Real Estate and a Director at Tishman Speyer Properties, where he was overseeing deals and projects for a combined value of more than € 1.5 Bn.

Franck
Executive Director ResidentialGecina
France
A Polytechnique and Ecole des Mines graduate, Franck Lirzin has held various positions with the French Ministry of Economy and Finance. His career path since 2006 has taken him to the cabinet of the French Minister for Economic Affairs, Emmanuel Macron. Previously Deputy Chief of Staff for the French Secretary of State for Industry, Digital and Innovation, Franck joined Gecina as Executive Director Residential in 2017.

Gavin
Founding PartnerDeutsche Finance International
UK
Gavin Neilan is a Founding Partner, Head of Investments and Member of the Investment Committee of Deutsche Finance International or DFI, a London based pan-European private equity investor with over €1.8bn AUM, which specialises in operational real estate. Gavin Neilan has 18 years' of industry experience as a real estate business owner, investor, financier and lawyer. He has been involved in more than €5 billion of transactions and has extensive cross border expertise, having operated in over 30 markets across Europe, Americas, Africa and the Middle East.

Gunther
MD, Head of Investment Transactions EUBarings Real Estate
Germany
Gunther Deutsch is Barings Head of Transactions Europe and Managing Director at Barings Germany. He is overseeing the investment markets Sweden, Finland, The Netherlands, Germany, Italy, Spain, France and the UK. Transaction volume executed over the last 3 years. 3 bn EUR of acquisistions and 2.25 bn EUR of dispositions. Prior to co-founding PAMERA in 2010 (before its acquisition by Cornerstone/Barings in 2014), Gunther Deutsch was founder and owner of the asset management platform Metis Asset Management GmbH in 2004. Previous to that, he spent 13 years in senior positions at Deutsche Bank (RREEF) and Jones Lang LaSalle (JLL) in Munich, Berlin and New York.

James
PartnerTPG Real Estate
UK
Mr. Piper is a Partner based in London and a member of TPG Real Estate's Investment Committee. Prior to joining TPG, he was a Partner in the Real Estate Group at Ares Management, where he spent 12 years, before which he was a member of the European Mergers & Acquisitions Group at Credit Suisse. He received a Masters degree in Physics from the University of Cambridge, where he graduated with First Class Honours. Mr. Piper serves on the board of Arlington Business Parks, a UK-based owner and manager of high quality office parks. He is also a trustee of the Royal Trinity Hospice, a charity providing care and support for those with life-limiting conditions in London.

Jocelyn
MD, Head of France, Spain and PortugalPGIM Real Estate
France
Jocelyn de Verdelon is a managing director at PGIM Real Estate France SAS and Head of France, Spain & Portugal. Based in Paris, Jocelyn is responsible for the strategic growth of the businesses in these countries. Jocelyn is a member of the European Investment Committee and serves on the European Executive committee. Prior to joining PGIM in 2013, Jocelyn was office investments director at Altarea-Cogedim Group in Paris, responsible for the sourcing and execution of all acquisitions, focusing on value-add and opportunistic deals, as well as playing a key role in the fundraising, development and asset management activities at the company. He was also a member of the Altarea-Cogedim Executive Management Committee.

Jon
Head of European Real Estate DebtMan GPM
UK
Jon Rickert is Head of European Private Debt at Man Global Private Markets ('Man GPM'), focusing on commercial and residential real estate debt. Prior to joining Man GPM in 2019, Jon was a managing partner at Renshaw Bay, which was later sold to GAM. Before that, he spent 15 years at JPMorgan, where he was one of the original members of their direct origination team, served as head of the real estate structured finance business in EMEA and ran both the EMEA special situations investing business and the UK residential mortgage business. Jon holds a BA in Economics from Vanderbilt University and a Juris Doctor degree from the University of Louisville School of Law.

Jonathan
Global Head of Real Estate InvestmentInvestcorp
USA
Jonathan Dracos joined Investcorp in 1995 and is the Head of Real Estate. He serves on various Management and Investment Committees including the firm's Operating Committee. He has also run the firm's Private Equity North America practice. Before which he was on the Executive Committee of the $1.2 billion George Soros Quantum Realty Fund, where he was Head of Disposition and Asset Management. Founded in 1982, Investcorp is a world-leading manager of alternative investments for select individuals and institutions.

Jörn
Head of Transactions InternationalMETRO AG
Germany
Brought experience of more than 15 years in Real Estate, beginning from construction, to real estate related company organization, CREM, Asset Management, Development, real estate strategies, expansion and expansion strategies of retailers, transactions, set up of real estate SPV´s, structured real estate finance, creation of real estate funds and placement of debt and equity of such funds, Portfolio management & creation up to real estate Bond financing. - 2,5 bil. € Track record of headed real estate transactions only in the last 8 years

Karim
Head of Europe and Asia PacificIvanhoé Cambridge
France
Karim Habra is responsible for Ivanhoe Cambridge European platform and its future growth. He oversees all the company's real estate operations in Europe including its development activities. Karim Habra began his career with GE Real Estate in 1998 and was given responsibility for its Central European operations in 2003, before joining JER Partners in 2008 as Managing Director, European Funds. In 2012, he joined LaSalle Investment Management as Managing Director of Central Europe before serving successively as Managing Director of France, then Head of Continental Europe.

Kean
PartnerCatalyst Capital
UK
Kean Hird oversees Catalyst Capital's activities in Germany and Poland along with fund raising and investor relations. Catalyst Capital purchases, develops and manages a significant portfolio of retail, office and industrial assets in Europe. Since its inception, Catalyst Capital has invested more than €7 billion in 60 real estate transactions in nine countries and has approximately €1.7 billion of assets under management. Kean began his career at Townsend Thoresen Properties and then subsequently spent 13 years with Imry Group Plc, before becoming MD and principle shareholder of Frame Investments.

Laurent
CEOHarvestate
France
Laurent Diot is CEO of HARVESTATE Asset Management. He was previously the CFO of NEXITY from 2008 to early 2014. He has served as Vice President of NEXITY in charge of international operations and CEO of NEXITY International (2002-2007) and as Vice President, Business Development of NEXITY (2000-2002) in charge of mergers and acquisitions. Before joining the CGIS (Compagnie Générale d'Immobilier et de Services) in the Vivendi group as Director of Audit and Strategy (1996-2000), he served as project manager at the Compagnie des Eaux et de l'Ozone (Générale des Eaux Group). He holds a degree from the Ecole des Hautes Etudes Commerciales (H.E.C.).

Lissa
Founder, MDBerkeley Capital Group
UK
Lissa Engle is Founder and Managing Director of Berkeley Capital Group ['BCG'], a full cycle investment management firm specialised in the hospitality sector across the UK and Europe. BCG partners with land and property owners, and investors including institutional funds, private equity firms and family offices. Lissa guides the strategic direction of the firm's investments, including critical aspects of origination, underwriting, execution and asset management. Prior to real estate, Lissa worked in the US and across Europe in Strategy Consulting and Private Equity. She speaks French, German and Italian and holds a BA from Dartmouth College and MBA from INSEAD.

Manuel
Global Development DirectorPalladium
Spain
Manuel Climent has been recently appointed Global Development Director at Palladium Hotel Group in order to lead the global expansion of the hotel chain through its upper upscale / luxury brands: Bless, Only You, TRS, Grand Palladium, Palladium and Ushuaïa. Previously Head of Transactions at JLL Spain & Portugal where he executed transactions in exceeds of €1.1Bn, including Edificio España, Villa Magna or Ritz Madrid, in addition to NH or HIEX hotel portfolios, among others. Before that he was Expansion Manager at Hotusa Hotels Group across CEE region and Hedge Fund Manager at CM Capital Markets in Madrid.

Mark
Executive Director, Head of Asset MgmtMeyer Bergman
Mark Gamble is the Head of Asset Management and brings extensive experience from across Europe, having lived and worked in the UK and CEE. Since joining in 2008, Mark oversees all asset management activities. His involvement starts pre-acquisitions, providing support for the acquisitions team and ensuring that the business plans are realistic and deliverable. He also ensures that assets are transitioned and integrated operationally with strong in-house managers who can implement the asset plan. Prior to joining Meyer Bergman, Mark worked for Heitman for six years as Senior Vice President and Head of European Retail Asset Management based in Warsaw.

Mohamad
CEOSFO Group
UK
Mohamad is CEO of SFO Group, leading the firm's direct investments in private equity and real estate in addition to its global advisory services. Mohamad serves on the board of directors of SFO, and is a member of the firm's Investment and Executive Committees. Since joining SFO in 2013, Mohamad has established the firm's platform, resulting in the acquisition and management of over $1 billion of real estate investments across various stages, asset classes and geographies. Mohamad has over 15 years of experience in real estate investment and asset management. He spent the early part of his career at JLL and GulfMerger advising institutional investors and family offices on cross border transactions including M&A.

Ole
Managing PartnerNordstar
UK
Ole is Managing Partner of Nordstar, working companies and clients on growth strategy, taking active roles to help shape their future. Prior to founding Nordstar, Ole was MD, Global Strategy and Head of Asia at WeWork, and prior to that MD International at Airbnb leading the Asia-Pacific region as well as Northern Europe. Ruch has a broad track record investing in and advising growth companies on their international operations and expansion. Ole Ruch also serves on the board of Fredensborg, the 3rd largest residential owner-operator in Europe, with over 100,000 residential units and a GAV of ~12b EUR, as well as on the board of Antler, an early stage global venture capital platform.

Olivier
MD, Head of REF Int. Clients FrancePBB
France
Olivier Katan is a Managing Director for pbb Deutsche Pfandbriefbank , Head of International Clients, France. Before joining pbb in October 2013, he headed since 2005 the Origination team for France at Eurohypo AG. Olivier, who has over 20 years work experience in structured and asset finance, was previously responsible for LBO and asset financing at CDC Ixis and CLF Dexia. He focuses on origination and structuring of "tailor made" financing solutions for international clients buying real estate assets or portfolios in France and throughout Europe. He holds a postgraduate MSc in International Finance from HEC school of management Paris and he is a civil engineer (ESTP).

Patrice
CEOLa Française Real Estate Partners
France
Real estate specialist and entrepreneur. Patrice has 30 years of experience in real estate as executive manager, entrepreneur and investor working cross-borders with international clients and business partners. Patrice has raised, invested and managed over 10 billion € (equity and debt) for French/European and international institutional clients.

Paulo
CEOBondstone
Portugal
Paulo Loureiro is the Founder and CEO of Bondstone. He was formerly the Managing Partner of Louvre Capital, a real estate developer focused on high-end residential projects. Since 2016, Paulo has structured real estate projects representing an investment of more than €100 million in Portugal. Prior to founding Louvre Capital and Bondstone, Paulo was an Executive Director at Morgan Stanley in New York. He started his career with Schlumberger, spending six years in Argentina and Brazil holding various operational and management positions. Paulo received his MBA with honors from The University of Chicago Booth School of Business, and holds a Master of Science degree majoring in Maths and Physics.

Pierre
Head of FranceOxford Properties Group
UK
Pierre Leocadio is responsible for Oxford Properties' French platform, including the responsibility of the asset management and leasing strategies for the existing Paris portfolio. Oxford Properties currently owns and manages a portfolio of four offices and one luxury high street retail in Paris, totalling approximately €1.5 billion of assets under management.

Priscilla
Co-Head Arrangement & SyndicationLa Banque Postale
France
Priscilla joined La Banque Postale in 2016 to create the arrangement desk of Structured Real Estate Loans. She has a 10-year experience in corporate and investment banking with CaCib in New York and Paris and an above 10-year experience in origination and execution of Real Estate Lending transactions in CaCib, DekaBank and currently La Banque Postale. She also had a 4-year experience as debt advisor in Hong Kong and is professor at Edhec in Real Estate Finance since 2009. Priscilla graduated from Edhec Business School and Oxford Brookes University. She is MRICS since 2016.

Ramsey
Founder & CEOCedar Capital Partners
UK
Ramsey is Chief Executive of London based Cedar Capital Partners, a specialist hotel investment firm. Cedar has acquired hotels with a value in excess of €3 bln. Prior to Cedar, Ramsey was EVP of Acquisitions and Development for Kingdom Holding, a major investor in the tourism industry with sizeable holdings in both hotel real estate and management companies (Four Seasons, Fairmont and Mövenpick). Ramsey was previously Associate Director at HVS International in their London and NY offices. Ramsey received his MA in Property Valuation and Law from City University in London and his BA in Hotel and Restaurant Management from Michigan State University in the U.S. He has published numerous articles and sits on several tourism-related boards.

Riccardo
Head of Italian Real Estate DepartmentPalladium Group
Italy
Riccardo Tagliabue is the Head of Italian Real Estate Department of Palladium Italia and supervises the development process in The Netherlands and Germany. He has a vast amount of experience in residential development projects and significant knowledge of the environmental process concerning the cleaning of former industrial plots. He entered into the hospitality world and improved experience and knowledge about analysis of business. His previous experience includes public rules in the technical commission of the order of the engineer and as technical commissioner at one of the Municipality of Milan Region. Riccardo Tagliabue graduated as an Engineer at Milan Politecnico and holds an Executive Master at SDA School of Bocconi University.

Rui
Chairman & CEOInogi Asset Management
Portugal
20 years of Real Estate experience. Former CEO of Amorim Imobiliária, the largest RE company in Portugal (1998-2006). During his tenure as CEO, created an asset value of €1.5 billion both in commercial RE and innovative residential: • 2006 - 1st company awarded and certified sustainable management real estate company/ Top 3 company, higher value added to equity • 2007 - The total assets value in balance sheet €1.5 billion and a pipeline of €900 million. Company sold for €500 million net equity profit for shareholders • 2008/2016 - Advisor and investor in various turnaround and distressed asset portfolio/ Develop boutique private investment RE luxury assets • 2017 - Acquisition of INOGI Asset Management Setting Up Portugal RE Fund

Stéphane
CEOWojo
France
Stéphane Bensimon, President of Wojo, has a Master of Business from HEC Paris, and degrees from Sup de Pub and the École Hôtelière de Paris. He joined Wojo after a long and successful career with AccorHotels, most recently as the group's Southern European Deputy CEO. Stéphane is recognized for having launched the brand Ibis Styles in 2010, which includes over 200 hotels in France today.

Tania
PrésidenteUnion Investment France
France
Tania Bontemps is President of Union Investment Real Estate France, leading the Paris subsidiary since 2011. She has over 17 years of experience in general management, investment and asset management, leading multi-disciplinary projects and teams for international real estate companies. Prior to joining the real estate sector, Tania started her career in the high-tech sector with the Japanese-American group Senko in Boston (USA). When she moved to Paris in 2003, she joined Renta Corporacion, a listed property company. With Renta as Managing Director, she was in charge of acquisitions and asset management for the French, English and German markets. Tania joined Union Investment in 2011 as Managing Director of the French management company.

Tavis
Partner & Managing DirectorGoldman Sachs International
UK
Tavis is a partner in the Merchant Banking Division ("MBD") at Goldman Sachs, and co-heads MBD's European real estate investing & lending activities. The MBD Real Estate business invests in real estate assets, real estate operating platforms, and real estate-backed credit portfolios, and also is a leading provider of higher yielding senior and mezzanine loans secured against real estate. Tavis joined Goldman Sachs as an executive director in 2005. He was named managing director in 2010 and partner in 2014.

Tim
Head of Residential EuropeCA Ventures
As Head of Residential in Europe for CA Ventures, a US-based developer/operator with $13bn AUM, Tim is responsible for the Build to Rent strategy and acquisition activity across the UK and Europe. Tim has additional development experience with a UK specialist fund manager, and as the Director of Acquisition for the Bozzuto Group in metro Washington DC. Tim sits on the ULI UK Residential Council, the ULI Europe Residential Council, the GRI Global Committee on Multifamily and BTR, and is a senior member of the UK Apartment Association. Tim earned his BS at the United States Naval Academy, a Master of Real Estate Development from the University of Maryland, and an MSc in Sustainable Urban Development from the University of Oxford.

Sebastien
Head of FranceAllianz Real Estate
France
Sebastien Chemouny - Head of France at Allianz Real Estate With an engineering degree from the Ecole Privée des Sciences Informatiques, he began his career in the IT departments of AXA-UAP then Dexia before joining GE Real Estate in 1999 where he was Head of portfolio management in France and then Europe. In 2005, he became Asset Manager for GE North America Debt in San Francisco. He joined Allianz Real Estate France in 2009 initially as director of portfolio management and asset management. In 2012, he was appointed Head of Asset Management and Property Management of Allianz Real Estate France. Since 2017, he is Head of France of Allianz Real Estate.

Martine
SVP Asset Management, Resi & HotelsIvanhoé Cambridge
Canada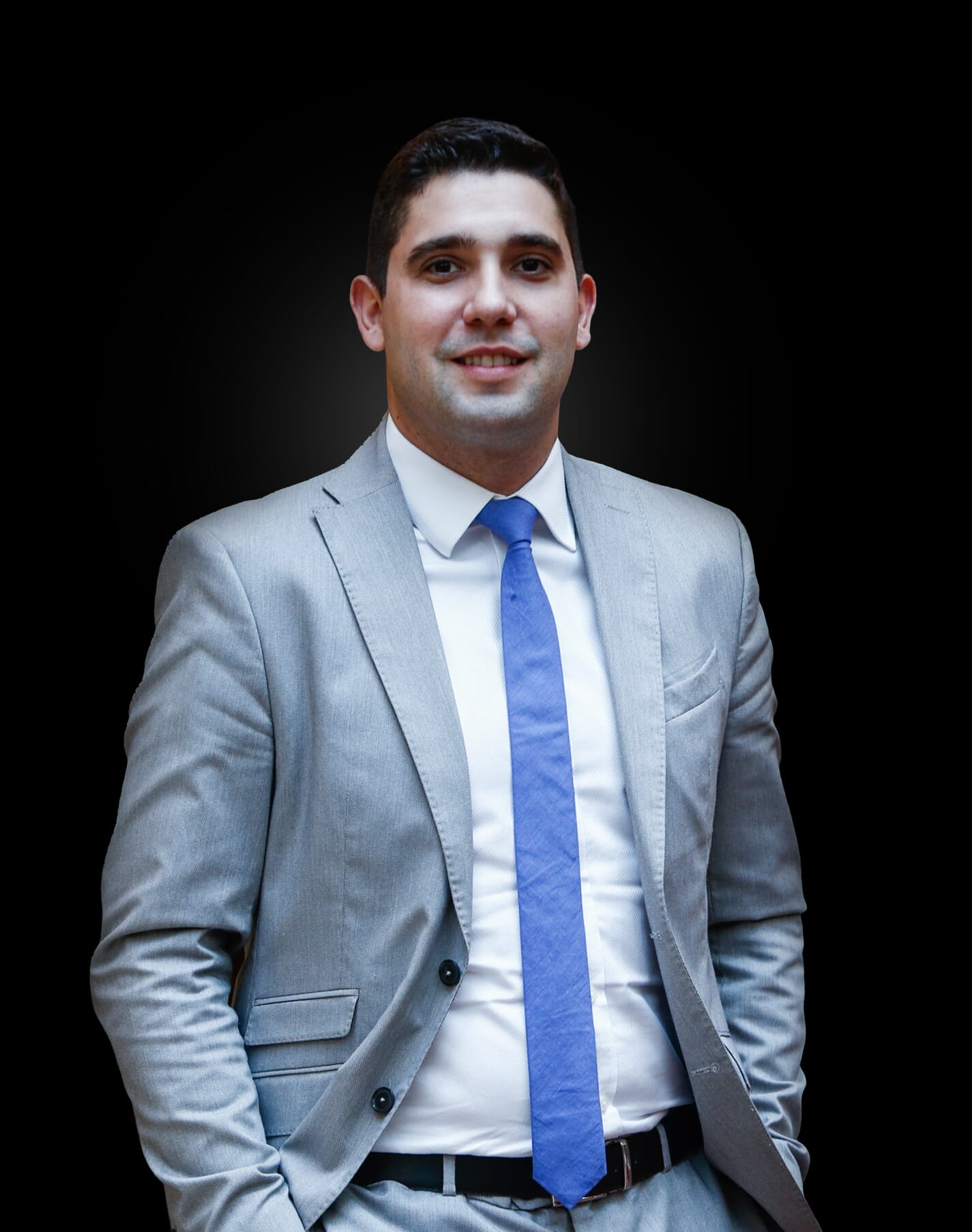 Diego Tavares
Diego Tavares
Managing Director
GRI Club
1
+55 19 9 99135588
+55 19 3203 0645
Diego Tavares é diretor do GRI para o Brasil e lidera a produção de todos os encontros do clube no País. Atuou também na sede do GRI em Londres, onde foi gerente de Marketing e trabalhou na organização de eventos em várias partes do globo. Antes do GRI, passou por empresas como Gol Linhas Aéreas e Sistema COC de Ensino. É graduado em Turismo e tem especialização em Marketing e Consumer Behaviour pela London School of Marketing.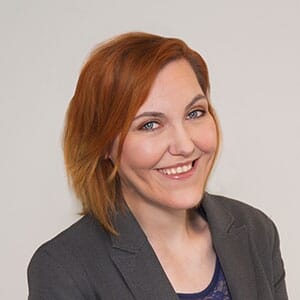 Kirsty Stevens
Kirsty Stevens
Senior Director - USA, Europe & Global Research
GRI Club
+44 20 7121 5095
I have over 10 year's experience in conference production; 7 of which have been in the real estate, venture capital and private equity sectors. I am particularly passionate about BTR, light industrial, global geopolitical and social disruption. At GRI Club, I lead our production team across Europe to develop meaningful events and club meetings for our members.

Oceane
Communication and Account Manager, FranceGRI Club