Credit: SeanPavonePhoto / Envato Elements

A get-together of senior investors, lenders and developers active in the Spanish real estate market
Request a Call
If you wish to know more about GRI, please, fill out your information below, and we will get in touch with you.
Successful registration
52 people are attending
EVENT MANAGER

Thiago
Senior Director RE Europe & Head of RE IberiaGRI Club
Thiago is part of the GRI senior management team in Europe and is responsible for the day-to-day run of the GRI Europe department with key responsibilities to manage and build deep relationships with C-levels executives active in Europe.
España GRI is a gathering in Madrid of senior investors, lenders and developers active in the Spanish and European real estate market
To take advantage of the ample dry powder in the real estate market, senior executives will gather at the España GRI 2021 and find that the discovery process for sourcing deal flow is most advantageous by welcoming the largest concentration of Private Equity Investors, Fund Managers, LP's Developers, Asset Owners, Operators and Lenders invested across all Spain and asset classes. Industry leaders will engage in a series of informal roundtables where everyone can participate, and navigate the current challenges presented by demand, purchasing and future trends.
Spain's Real Estate Recovery
The Investors' Side
Redesigning Madrid & Barcelona: New Plans to Benefit Real Estate? 
Debt Leveraging
Down goes Bankers' Appetite, Up Goes the Forward Funding?
Restoring Spain's Hospitality Strength: Reopenings, Refinancing and Distressed Opportunities
Spain's Post-Pandemic Housing Sector: Increased Interest for BTR and Suburban?
Light Industrial & Logistics: Keeping up with the Demand and New Competition 
Regaining Investor' Confidence in Retail:
What needs to happen?
El futuro de las oficinas:
¿Cómo adaptarnos a la nueva demanda? 
Breaking Real Estate Paradigms:
Why does real estate need to invest more in technology and innovation? 
Tuesday, October 26th
2021
Close
See complete schedule
10:30am - 11:30am
Debt Leveraging
Down goes Bankers' Appetite, Up Goes the Forward Funding?
The Cycle - Has COVID changed pricing & leveraging?  
Demand & Resilience - Which asset classes are winners, which losers?
Banks, Debt Funds, Mezz - Any upsides to more risk & higher prices?
Wednesday, October 27th
2021
Close
See complete schedule
09:00am - 10:00am
Spain's Real Estate Recovery
The Investors' Side
10:30am - 11:30am
Redesigning Madrid & Barcelona: New Plans to Benefit Real Estate? 
The role of real estate behind in developing 15-minute cities
How have project structures evolved with the pandemic? 
ESG: What does it really mean for urban Real Estate development?
12:30pm - 01:30pm
Restoring Spain's Hospitality Strength: Reopenings, Refinancing and Distressed Opportunities
Damage control: What's the status and what support is being provided to the industry? 
Operations innovation: How have operation models changed?
New trends and consumer demands post-COVID
03:00pm - 04:00pm
Spain's Post-Pandemic Housing Sector: Increased Interest for BTR and Suburban?
How has financing for the different asset types and locations shifted? 
Has design of housing complexes and units with new demand? 
Light Industrial & Logistics: Keeping up with the Demand and New Competition 
Pricing and demand: Post-COVID boom to continue? 
Technology & Innovation: How much and where to invest? 
04:30pm - 05:30pm
Regaining Investor' Confidence in Retail:
What needs to happen?
The Omnichannel Challenge: Who do tenants and developers work together to be successful? 
Working With Lenders & Attracting Finance for Retail Transactions
El futuro de las oficinas:
¿Cómo adaptarnos a la nueva demanda? 
Resiliencia de activos: ¿La tecnología y el ESG reconfiguran los fundamentos del mercado?
Las políticas del trabajo remoto y el impacto la demanda de m2
05:30pm - 06:30pm
Breaking Real Estate Paradigms:
Why does real estate need to invest more in technology and innovation? 
Some of the past edition participants

Alain
Managing DirectorColony Capital
France
Mr. Chetrit, Managing Director of Colony Capital, is responsible for the identification and evaluation of new investments in Europe with particular concentration in France, Spain, and Portugal. Mr. Chetrit is responsible for the Colony office in Madrid. In 1996, Mr. Chetrit received a master in civil engineering from the Escuela Tecnica Superior de Ingenieros de Caminos Canales y Puertos in Madrid. Mr. Chetrit received an M.B.A. equivalent from the HEC business school in Paris in 1998.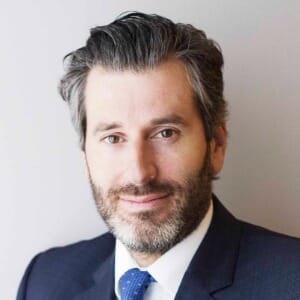 Alberto
Managing ​Partnerby Urbania
Spain
Co-founder and Managing Partner of Urbania international. The firm's main areas of expertise include residential development, alternative investments and real estate debt. Mr. Lopez has overall responsibility for all aspects of the business and is directly involved in the execution of all transactions – originating, underwriting, financing and asset managing properties. He is Chairman of Syllabus a first-class student living concept with over 3000 beds. Mr. Lopez oversees the real estate debt strategy, an alternative advisory lending firm focused on providing capital solutions for southern European developers with a specialized focused on the Iberian market across several assets class.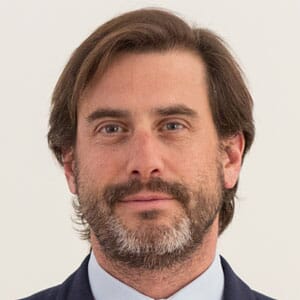 Alfonso
CEOCastellana Properties
Spain
Real Estate expert with more than 20 years of experience in the industry, from retail and offices to industrial & logistics. Alfonso Brunet holds a Bachelor in Business Administration with Concentration in Finance from Boston University. He has dedicated his last 14 years in the retail Real Estate industry heading different projects, at CB Richard Ellis (CBRE) he assumed the position of responsible for logistics and industrial assets and in Pradera, a Private Equity Retail Fund he held the position of Country Head. Alfonso is since 2017, CEO of Castellana Properties REIT.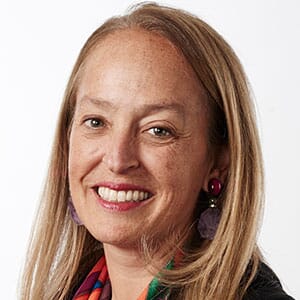 Audrey
Head of FundraisingKennedy Wilson
United Kingdom
Audrey Klein is the Head of Fundraising for Kennedy Wilson Europe. Prior to this she held Head of Fundraising roles at several firms but is best known for starting the European business out of London for the Park Hill Real Estate Group, a Division of Blackstone, which she ran for 9 yrs. Prior to joining Park Hill, she ran her own business for 5 yrs marketing alternative asset funds across all asset classes including private equity, real estate and hedge funds to European investors comprised of pension funds, banks, family offices and high net worth individuals. She is a graduate of Northwestern University's Kellogg School of business where she received an MBA, and is also a graduate of Emory University with a degree in Economics.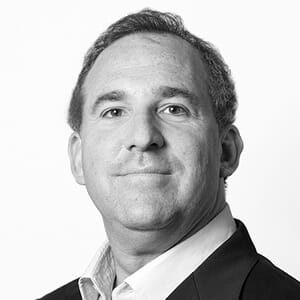 Brian
ASG Iberia Advisors
Spain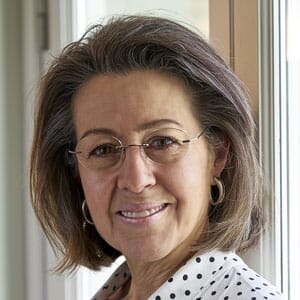 Cristina
Managing PartnerGrupo Azora
Spain
Cristina García-Peri is Head of Corporate Development and Strategy for the Azora Group. Prior to joining Azora in 2011, she worked for 16 years in the investment- banking sector at both Merrill Lynch (2 years) and JP Morgan (14 years), where she held various positions across M&A and Equity Capital Markets, and for 10 year, she was Managing Director responsible for Corporate Equity Derivatives for EMEA as well as Equity Capital Markets for Spain and Portugal. Cristina holds a bachelor degree in Economics from ICADE (Spain) and an MBA from Harvard Business School (USA).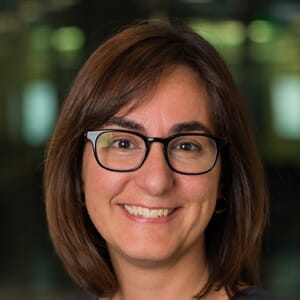 Cristina
Managing DirectorKennedy Wilson
Spain
Ms Perez Liz, based in Madrid, is the Managing Director of Kennedy Wilson Spain and has almost 20 years of investment banking, real estate and capital markets experience throughout Spain and the rest of Europe. Prior to joining Kennedy Wilson, she was a Managing Director of Banco Santander's restructuring unit for medium size corporates, and had previously played different roles at PwC, and Goldman Sachs and JP Morgan in London . Over her career, Ms Perez has intervened in the completion of more than 25bn in European real-estate related transactions, including equity, direct lending, mezzanine, securitisation, and restructuring work.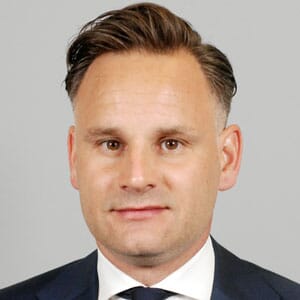 Daniel
Head of European RE & Senior MDCerberus
Netherlands
Mr. Dejanovic joined Cerberus in June 2006. Prior to joining Cerberus, Mr. Dejanovic worked in the corporate finance arm of Ernst & Young in their London business modeling and valuation team from 2005 to 2006. From 2004 to 2005 Mr. Dejanovic worked for the Australian subsidiary of China Light and Power (CLP) in Business Development and Project Finance. From 1998 to 2004, Mr. Dejanovic worked for the Australian subsidiary of Cheung Kong Infrastructure Holdings Limited and Hong Kong Electric Holdings Limited in various roles across Corporate Treasury, Financial Accounting, Management Accounting and Commercial Analysis.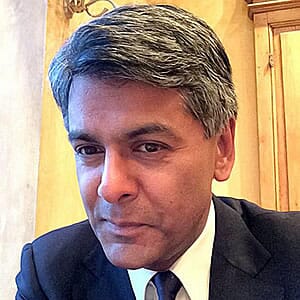 Dilip
Managing DirectorEstabona Management
Spain
Dilip is Estabona Management's Managing Director and has worked in Spain in the shopping centre sector for 25 years. Before establishing Estabona, Dilip held management positions in the American developer Hines where he was responsible for the development of Diagonal Mar shopping center in Barcelona and was previously Managing Director of the Canadian investment and development company TrizecHahn in Spain. Dilip currently maintains an investment company with Cadena, a U.K. based investment management company. Dilip holds undergraduate and post graduate degrees in Economics as well as an Advanced Certificate in Management and Technology Innovation from the MIT Sloan School of Business.

Felipe
Managing PartnerStoneshield Capital
Spain
He co-founded Stoneshield and serves as Co-Managing Partner of the Firm. Previously he spent 5 years at Lone Star Funds. He's been investing in assets for over 10 years. He began his career at UBS Investment Bank, where he spent time in its M&A department and later on as a Credit Structurer within its Fixed Income Group in London. Currently sits on the boards of Neinor Homes, a Spanish Homebuilder, and Esmalglass, a ceramics intermediate products manufacturer. He is co-founder and trustee of Empieza x Educar (sister organization of Teach for America), a leading organization in addressing the educational inequities in Spain, which has impacted over 25,000 children over the past 10 years. Holds a BA in in Political Economy from Georgetown Uni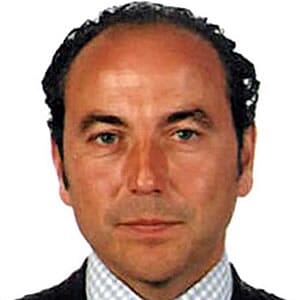 Gavin
Founding PartnerDeutsche Finance International
United Kingdom
Gavin Neilan is a Founding Partner, Head of Investments and Member of the Investment Committee of Deutsche Finance International or DFI, a pan-European private equity platform with over €2.7 billion AUM. The firm pursues value add and opportunistic research driven strategies seeking to generate superior risk-adjusted returns through deep value investing, capitalising on trends and transforming investments through active asset management. Gavin has over 20 years' of industry experience as a business owner, investor, financier and lawyer. He has been involved in more than €10 billion of transactions and has extensive cross border expertise, having operated in over 30 markets across Europe, America and Growth Markets.

Gonzalo
Managing DirectorCerberus
Spain
Mr. Gallego joined Cerberus in 2018 as Head of Real Estate Advisory in Spain. Based in Madrid, Mr. Gallego is responsible for executing and overseeing real estate acquisitions and transactions activities in Spain. Prior to joining Cerberus, Mr. Gallego was most recently a Partner at Deloitte LLP in its Financial Advisory business, where he provided advice to different funds on the execution of portfolio purchases amounting to over €39 billion and was responsible for the servicing and developers industries. In 2005, he founded Quadratia, a specialized consulting division for financial entities in the residential real estate sector, and he was the Managing Partner until 2015.

Guillermo
MD, Head of Real EstateCrédit Agricole CIB
Spain
1997-2001 – Education at CUNEF, Major in Finance. 2001-2003 – Lehman Brothers, Analyst, Mergers & Acquisitions, London. 2003-2008 – Crédit Agricole CIB, Associate Director, Project and Acquisition Finance, Madrid. 2009-2016 – Crédit Agricole CIB, Managing Director, Head of Real Estate and Hotel Group Spain, Madrid

Hylko
Associate Vice PresidentIHG InterContinental Hotels Group
Spain
Hylko joined the Development team of IHG® in May of 2006 and has overall responsibility for the growth of the IHG® portfolio in Southern Europe. Prior to joining the Development team in 2006, Hylko worked in the hotel sector with Hyatt and in several Hotel and Tourism Consulting roles in Spain and Latin America for an international consulting company and the CAF (Corporacion Andina de Fomento – the Andean Community Development Bank). Hylko holds a bachelor degree in European Hospitality Management & Hotel Administration from The Hague Hotel School and has lived in over 10 countries throughout his life. He lives in Madrid with his wife and two daughters and his hobbies include tennis, kite surfing and motorbikes.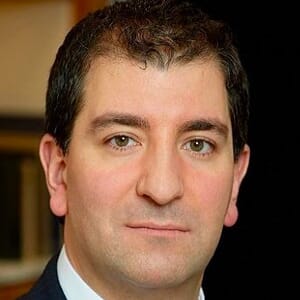 Ivo
PartnerApollo Global Management
United Kingdom
Mr. Kolev is a Partner at Apollo. Since joining the firm in 2012, he has been responsible for distressed debt and equity investments in real estate and asset heavy operating companies and has led the team's investments in leisure and hospitality in Europe. Previously, Mr. Kolev worked on executing special situations investments for Lone Star Funds including acquisitions of distressed real estate and corporate loans and assets across Europe. Prior to that, he held investment roles at State Street and Merrill Lynch in the US and Europe. Mr. Kolev holds double BA degree in Economics and Mathematics from St. Lawrence University in New York and is a CFA charterholder.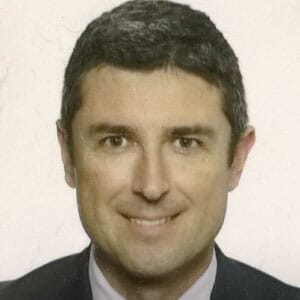 Javier
Senior Director Real EstateLa Caixa
Spain
Javier Ricote Mateos, Senior Director of the Commercial Real Estate Structured Finance team at Caixabank - CIB. With 15 years of experience in Investment Banking and Structured Finance, developing functions in origination and structuring of Syndicated, Corporate and Project Finance operations, national and international. Since 2008 he has been part of the Real Estate Structured Finance team and since 2014 he has been a Senior Director of Real Estate at Caixabank. The CaixaBank team is one of the main spanish lenders and market leaders in structured commercial operations of Commercial Real Estate, with special mention to the financing of projects of Shopping Centers, Offices and Hotels

Jordi
General ManagerVolumetric
Spain
Jordi Sans is General Manager of Volumetric. Member of the family owners.Since 1999 leads real estate division of Grup Volumetric, and with his team of professionals has developed 270,000 sqm of land and built 437,000 sqm, mainly residential. He has also managed refurbishment projects, logistics, commercial and office buildings. In 2006 he started up partner companies in Poland, Romania and Hungary recruiting local management teams and adapting to each country the systems and working philosophy of the group. In those countries we have built 1,150 homes. Under his management Volumetric has developed projects continuously since 2000.

Jorge
Chief EconomistBBVA Group
Spain

Juan
Partner - Managing Director Real EstateMeridia Capital
Spain
Juan Barba joined Meridia Capital in September 2014 coming from SAREB, where he was Head of Transactions for a portfolio of 50 billion euros. At Meridia Capital he is responsible for the real estate business strategy & execution. Prior to Meridia, he was Principal at Doughty Hanson and General Manager at Aareal Bank AG. Mr. Barba holds a degree in Law and in Business Administration from ICADE -E-3-. He is a Professor of Real Estate Finance at IE Business School since 2000.

Juan
Managing PartnerStoneshield Capital
Spain
Juan co-founded Stoneshield Capital in 2018 and serves as Co-Managing Partner of the Firm. Previously he was at the Lone Star Funds for a decade. Whilst at Lone Star he was responsible for sourcing, RE underwriting, structuring, and ongoing supervision of over EUR10bn of European Commercial RE debt and equity investments. Since 2008 and until his departure he was involved in investments across a diverse pool of asset classes (office, retail, hotels, clinics, residential and industrial assets) and countries (Germany, UK, Netherlands, France, Belgium and Switzerland). In his last year he headed Spain and Portugal. Previously to Lone Star Juan worked at the Global Special Situations Group for RE at Citigroup.

Julian
Head of RE Finance Spain & PortugalING Real Estate
Spain
Julian Bravo (Head at ING Real Estate Finance Spain & Portugal) with 15 years of real estate finance experience has formerly worked at HSBC; RBS and pbb. From 2013 until today Julián works with ING Commercial Banking (Real Estate Finance) financing commercial real estate projects. ING REF is focused on long term relationships, leading market knowledge and significant client commitments. ING REF clients are institutional and private investors, private and public listed real estate funds and private and public companies. ING primary products and services consist of investment and syndicated loans, mezzanine finance, sales and leaseback transactions and securitisation.

Kirat
Executive DirectorWimmer Family Office
United Kingdom
Kirat Dhillon is an Executive Director at Wimmer Family Office focused on origination, researching and structuring private debt and equity transactions across a board range of industries including specializing in real estate across the residential, office and hotel and hospitality sectors.

Manuel
Global Development DirectorPalladium
Spain
Manuel Climent has been recently appointed Global Development Director at Palladium Hotel Group in order to lead the global expansion of the hotel chain through its upper upscale / luxury brands: Bless, Only You, TRS, Grand Palladium, Palladium and Ushuaïa. Previously Head of Transactions at JLL Spain & Portugal where he executed transactions in exceeds of €1.1Bn, including Edificio España, Villa Magna or Ritz Madrid, in addition to NH or HIEX hotel portfolios, among others. Before that he was Expansion Manager at Hotusa Hotels Group across CEE region and Hedge Fund Manager at CM Capital Markets in Madrid.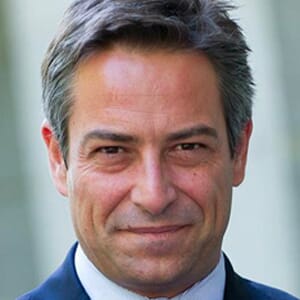 Manuel
MD, Head of RetailNuveen Real Estate - Miami
USA
Manuel oversees Nuveen Real Estate's retail sector platform. He is responsible for leading the company's dedicated retail sector investment team and overseeing all retail equity acquisitions, dispositions and asset management., Previously Manuel was the head of Retail for the US, where he moved in 2016. He joined the firm in 2008 as the head of Spain and Portugal, where he opened the Madrid office and led the firm's initial expansion into the region, including the execution of retail workouts over the GFC and large retail transactions. He was also involved in the Neptune venture, an outlet mall portfolio with leading European operator, NEINVER.

Martin
Head of Real Estate Debt EuropeBrookfield
United Kingdom
Martin Farinola is an Investment Director and a member of GAM's Real Estate Finance Team. He joined GAM in October 2015 from Renshaw Bay, an alternative asset management and advisory firm where he was a partner. Prior to that he worked at Goldman Sachs International where he helped establish the European secondary CRE whole loan trading platform. He also shared responsibility for the pricing, structuring, syndication, managing and credit risk of European CRE products, including performing and non-performing loans, new origination, derivatives and CMBS. Before that he was a Director at BlackRock Inc. in London and New York managing a large portfolio of below investment grade CMBS and non-CMBS subordinate debt in Europe and US.

Miguel
CEOGrupo Lar
Spain
Miguel Pereda has over 25 years experience in the real estate sector. Currently he is CEO and member of the executive board of Grupo Lar, a RE company with vast experience in the sector that operates in Europe and Latam. He also is Director of Lar España Real Estate which in March'14 was the 1st REIT to be floated in Spain. Earlier in his career in RE, Miguel Pereda held for 6 years the position of CEO of Grupo Lar Grosvenor. He holds a degree in Economics and Business Studies from the UCM, a Master's Degree in Tax Consultancy from ICADE and an MBA from the IE, the Breakthrough Program for Senior Executives taught by the IMD and a RE program at HBS. He received in 2015 the Fellow designation, as an Eminent Member by RICS.

Miguel
Head of IberiaAllianz
Spain
Miguel Torres is the Head of Iberia of Allianz Real Estate since opening the Madrid office in July 2016. Before joining Allianz, Miguel worked for GE Capital over 20 years in the real estate and infrastructure sectors in Madrid, Mexico, New York and London. His last two assignments where has Head of GE Capital Real Estate in Mexico (2013-15) and Spain (2011-13). Miguel has an MBA from Columbia University in New York, and is a graduate of Universidad Pontificia de Comillas (Madrid) in business and economics (E2).

Minh
Head of Acquisition-France&InternationalSwiss Life REIM
France
Mr. Pham is a Senior Fund & Portfolio Manager at Swiss Life Asset Managers, responsible for acquisitions in France, Belgium and Luxembourg for Swiss Life's German and Swiss funds, as well as sourcing, structuring and executing deals in Italy, Spain and Portugal for the group. Prior to that, he was at GE Real Estate in a number of roles, the last one being European Head of Portfolio Management, as well as at Lehman Brothers Real Estate Partners where he was a Principal responsible for investments in France. Mr. Pham also worked as a project engineer for the City of Vancouver. Mr. Pham holds a Bachelor of Engineering (Civil) from McGill University, a Masters in Engineering from the University of British Columbia and an M.B.A. from INSEAD.

Oriol
Executive DirectorMorgan Stanley
Spain
Education: Civil engineer from UPC (Universidat Politécnica de Cataluña), Master of Science in Management from HEC Grande Ecole (Paris) and Master of International Management from CEMS MIM. I have worked in Morgan Stanley Real Estate Banking and Investing for over 12 years with special focus on CEE, Nordics and I am now heading the Spanish team

Paul
Managing DirectorCommodus Real Estate Capital
Germany
Paul Sattlegger is Managing Partner and responsible for the Internationalization/ Business Development at Commodus. He previously worked for one of the leading management consulting companies, the biggest Bad Bank in Germany, a Real Estate Opportunity Fund in London and a large German Family Office before joining Commodus. Paul Sattlegger graduated as Diplom-Kaufmann in International Management and Banking&Finance from ebs, European Business School, in Oestrich-Winkel, Germany.

Pere
Chief Executive OfficerColonial
Spain
Pere Viñolas is a Graduate and Master in Business Administration (MBA) at ESADE, Barcelona. He is also a graduate in business administration by the University of Barcelona, where he also studied Law. From 2008 he is the CEO of Inmobiliaria Colonial. Pere Viñolas has been Chief Executive Officer at Filo, Barcelona, a listed real estate company that went into a successful turnaround. He has been partner and Chief Executive Officer at Riva y Garcia, a Spanish independent investment bank, and also has been Dep. Chief Executive at the Barcelona Stock Exchange. Former Chairman of the Spanish National Council of the Urban Land Institute, and Former Chairman of the Catalan Society of Financial Analysts. Professor of Finance at ESADE, Barcelona.

Thibault
DirectorLaSalle Investment Management
United Kingdom
12-year experience in European RE investment on both the debt and equity side: 7-year in transactions at GERE (Paris, Madrid and London offices) both equity and debt side and 5-year origination/execution role in the debt and special situations investments (construction finance and Mezzanine finance/preferred equity investment against RE assets in UK and Continental Europe). French native, fluent in English and Spanish

Toby
Managing DirectorThor Equities
United Kingdom
Toby Cooper is a Managing Director, European Investments at Thor Equities, with a primary focus on London and Northern Europe. Mr. Cooper was previously a Fund Manager at DTZ Investors– and was responsible for constructing and managing the retail and leisure components of its UK Direct Property Funds for institutional and private clients – including overseeing more than £2 billion worth of transactions in London and rest of UK. Prior to that, he worked in the European Investment Valuations department at DTZ, focusing on acquisitions in the UK and Western Europe. Mr. Cooper graduated from Kingston University with a BA (Hons) degree in real estate investment. He is MRICS qualified.

Trinitario
Trinitario
Casanova Abadía
PresidenteGrupo Baraka
Spain
President and founder of Grupo Baraka, Trinitario has a vast experience in the real estate sector. He started his career over 30 years ago in Murcia, a city that became his hometown although he was born in Orihuela where he worked under the supervision of his father in the fruit exporting area. He is a self-taught and self-made successful business man who has been able to position himself as one of the main RE figures in Spain. Besides his extensive professional career, in 2014 Trinitario founded a non-profit foundation named after his father –Fundación Trinitario Casanova- devoted to contribute to the development and well-being of our society in various areas.

Vanessa
Investments & Strategy DirectorHines
Spain
Vanessa Gelado is Fund, Investments and Strategy Director at NEINVER. In 2016, Vanessa led the restructuring of the IRUS European Retail Property Fund, a closed ended RE fund that had been launched in 2007. Vanessa, who counts with more than 15 years of experience, started her career as an investment banker at Morgan Stanley in London. She then joined Tishman Speyer where she successfully completed the firm's Leadership Development Program before becoming the Portfolio Manager of the Tishman Speyer European Real Estate Venture VI, a closed ended real estate fund with more than €1 billion in commitments. She then joined Drago Capital, where she was Managing Director in charge of Acquisitions and Investor Relations.
exclusive
Meet our exclusive format.
GRI has no speakers, no presentations. Instead, you have a selection of closed-door discussions where everyone can participate.
Much like a conversation in your own living room, the dynamic environment allows you to engage with your peers in an informal and collegial setting.
Become a Sponsor
Contact our team and check the sponsorship and exposure opportunities according to the strategy of your company.
Sponsorship opportunities
* Required fields
Successful registration