39 people are attending
Credit: Steven Yu / Pixabay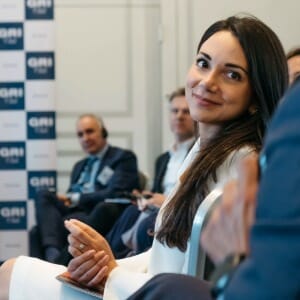 Loredana
Director, SPAINGRI Club
Loredana Carollo is the Director Andean & Southern Cone and is responsible for the GRI meetings in Argentina, Colombia, Chile and Peru. She is Venezuelan- Italian and has lived in Caracas, Washington DC, Barcelona and London. Loredana holds a Bachelor of Social Communications from Universidad Santa María in Caracas, her hometown.

Sheetal
Sheetal
Shamdasani Sadarangani
GRI Club
España GRI is an exclusive and senior Spanish & European Real Estate gathering that takes place in Madrid annually with the aim to help increase deal flow within the players in the industry.
Logistics, and alternative housing, are these still our gold mines when it comes to asset class investments or are there new pots of gold awaiting for us elsewhere? What new asset classes prove to be resilient in the future and which won't?
After a great post pandemic comeback of the real estate sector at GRI in 2021, our senior executives will gather at the España GRI 2022 to discuss the strategies for the upcoming deal flow, welcoming the largest concentration of Private Equity Investors, Fund Managers, LP's Developers, Asset Owners, Operators and Lenders invested across all Spain and in all asset classes. Industry leaders will engage in a series of informal roundtables where everyone can participate, and navigate the current challenges presented by demand, purchasing and future trends.
Roundtable discussions
In-depth Industry Knowledge
Find the perfect opportunity and partner
Some of the past attendees
Close
See complete schedule
Close
See complete schedule
Meet our exclusive format.
GRI has no speakers, no presentations. Instead, you have a selection of closed-door discussions where everyone can participate.
Much like a conversation in your own living room, the dynamic environment allows you to engage with your peers in an informal and collegial setting.
Become a Sponsor
Contact our team and check the sponsorship and exposure opportunities according to the strategy of your company.
Sponsorship opportunities
Successful registration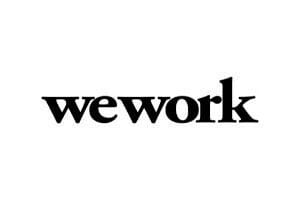 London | United Kingdom
WeWork is a global network of workspaces where companies and people grow together. We transform buildings into dynamic environments for creativity, focus, and connection. More than just the best place to work, though, this is a movement toward humanizing work. We believe that CEOs can help each other, offices can use the comforts of home, and we can all look forward to Monday if we find real meaning in what we do.