Fernanda
Senior Club DirectorGRI Club
An enthusiast of the Real Estate world, with more than 15 years playing different roles in this industry - first as an architect, then as development manager and, for the past few years as a relationship director for the GRI Club. I am focused on connecting the world's leading Real Estate players worldwide, creating relevant content and opportunities for high-level networking.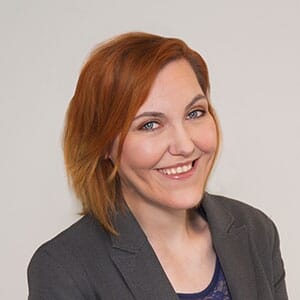 Kirsty Stevens
Kirsty Stevens
Partner
GRI Club
0787150599
12 years experience within conference production in infrastructure, tax, finance and real estate. Previously working with RICS for four years helping drive the global CPD rollout. I have been with GRI Club for over 4 years, from Sales Director, UK Markets Director, Content Director and now as Global Head of Content with Sales Specialty within our Europe and USA markets. Ask me about our European events,asset class specialisms and connecting wtih investors globally. BA Hons in Philosophy from Kings College London, hobbies include Rugby, Theatre Production and Time Out Tastemaker.
Audrey Klein

Non Executive Director,
ESG Committee Chair at SFO Capital
Ann-Marie Aguilar

Director of Operations - EMEA
Charles van Thiel

Director, Real Estate
Meet our exclusive format.
GRI has no speakers, no presentations. Instead, you have a selection of closed-door discussions where everyone can participate.
Much like a conversation in your own living room, the dynamic environment allows you to engage with your peers in an informal and collegial setting.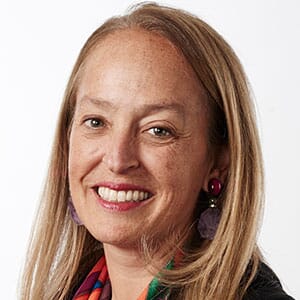 Non Executive Director, ESG Committee Chair at SFO CapitalPlanet Smart City
United Kingdom
Audrey Klein has held Head of Fundraising roles at several firms but is best known for starting the European business out of London for the Park Hill Real Estate Group, a Division of Blackstone, which she ran for 9 yrs. Prior to joining Park Hill, she ran her own business for 5 yrs marketing alternative asset funds across all asset classes to European investors comprised of pension funds, banks, family offices. She is a graduate of Northwestern University's Kellogg School of business where she received an MBA, and is also a graduate of Emory University with a degree in Economics. She serves as the ESG Chair for a real estate company called SFO Capital and an affordable housing real estate company called Planet Smart City.

PartnerOrion Capital Managers
United Kingdom
Mr. Bossom focuses primarily on directing investment and asset management activities in the United Kingdom and asset management activities in Europe including Germany, Italy and Spain in. Prior to forming Orion in 1999, he led corporate and investment activities for LaSalle Partners in the United Kingdom. Mr. Bossom joined LaSalle in 1993. Before joining LaSalle, he served as Group Property Director of Mountleigh Group plc, Mr. Bossom has 29 years of real estate investment in Europe, the UK and the US.

CEOThe Paddy Ashdown Forum & Sustainable Viability LTD
United Kingdom
Christopher Gleadle is a speaker, writer, & advisor on critical systems thinking & systemic intervention to advance the practical implementation of high performing net-zero/zero-waste strategies. He has designed and implemented novel reporting highlighting the effects of multiple interacting investment, organisational, environmental, governance, & social ecosystems. Christopher has written & co-authored a number of books, published over 40 articles & written many private reports and policy papers, he contributed to The Greenhouse Gas Protocol. Christopher collaborates with European & international think tanks on a diverse range of topics and has conducted deep research, implementation projects from China and SE Asia to Europe

CIO & Managing PartnerRock Invest Capital
United Kingdom
She has obtained her LLM in the University of Cambridge and MSc in Real Estate Finance from the LSE before becoming a chartered director at the IOD and a chartered member at the CISI. Inna has over 17 years of real estate private equity experience in major financial institutions. At Allrise, where she was the CEO of the group, she expanded the company's investments in real estate development and lending, aircraft leasing, infrastructure and VC/blockchain and also ran Kredirel, its CEE lending start-up platform. In her other roles such as Allrise Financial Group, Deutsche Bank, Merrill Lynch and the Government of Singapore (GIC). At Rock Invest Inna is responsible for all group investment activities across Europe.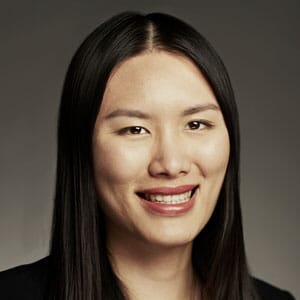 OwnerTrue North Management
United Kingdom
Jill is currently building True North Management, a next-gen real estate platform creating a better way of living for today, tomorrow and the day after. Prior to that, Jill was the Chief Investment Officer at The Collective and was a member of the firm's Executive Committee. Prior to The Collective, she worked as Investment Director for Greystar Europe, where she sourced and managed a £1bn + student housing portfolio, and also in charge of the company's Asia growth strategy and investor relationships. Jill received her Bachelor of Economics from Peking University, China and MBA from Harvard Business School, United States.

Head of ESGPlanet Smart City
United Kingdom

Founder & CEOP & P Group
Germany
Within 27 years, Michael transformed P&P from a one-man show to employing 120 people and a cumulative transaction volume of € 3.1 bn as of today. Michael is a passionate investor, but also pragmatic in his approach! He detects market opportunities early on, seizing opportunities quickly and efficiently. The continuous and dynamic development of P&P's business areas along the ever-changing society characterizes Michaels endeavours and the consequential market expansion. The recently established investment subsidiary RIVUS, which invests in RE related start-ups, is a perfect example. Social responsibility is a matter very close to his heart. The charity foundation vita as well as the commitment towards the city of Fürth are exemplary of this.

Senior Advisor - Real Estate, ESGDeutsche Finance International
United Kingdom
Vanessa is Senior Advisor at DFG / DFI. She has over 16 years of industry experience in real estate investment, strategy, portfolio management, business development and ESG, working predominantly in Europe, as well as on global and US strategies. Prior to DFI Vanessa held senior positions at Patron Capital Advisors, National Pension Service (S. Korea) and The Townsend Group (Aon). Vanessa holds a postgraduate Master's degree in Finance from Henley Business School and a Master's degree in Civil Engineering from the University of Edinburgh.
This eMeeting is exclusive
for Premium members
This event is exclusive for GRI members.