Credit: Sybille Reuter / Shutterstock
EVENT MANAGER
Julia

Haugg
Production Manager - Europe
GRI Club
Victor

Heimann
Portfolio & Account Manager - DACH -
GRI Club

Julia
Production Manager - EuropeGRI Club
+447933254030
+442071215067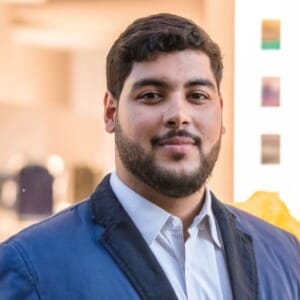 Victor
Portfolio & Account Manager - DACH -GRI Club
Account Manager & Business Development for the DACH Region
+44 07307 984285
+44 20 7121 5060
Die Instabilität und Volatilität der letzten zwei Jahre hat die deutschen und internationalen Immobilien- und Kapitalmärkte stark beeinflusst, daher schauen viele Investoren mit Optimismus zu 2022.
Mit verstärktem Transaktions- und Investitionsverhalten in allen Assetklassen scheint 2022 die ersten richtigen Anzeichen der Pandemie Auswirkungen auf Preise und Nachfrage zu zeigen. Wie werden sich die Immobilienmärkte über die nächsten 12 Monate verhalten und für die Zukunft vorbereiten?
Nun im 17. Jahr treffen sich Teilnehmer zu Entdeckungsprozessen um hinter geschlossenen Türen Deal Flows zu finden. Dabei treffen sich Deutschlands führende Private Equity Investoren, Fondsmanager, Betreiber, LPs, Projektentwickler, Besitzer und Kreditgeber die aktiv in die deutschen Immobilienmärkte investieren. Über zwei Tage werden sie in einer Reihe von Roundtable Diskussionen zusammen kommen, bei denen jeder Teilnehmer mit diskutieren kann, um die momentanen Herausforderungen zu navigieren die Nachfrage, Preis und zukünftige Trends aufbringen.
Some of the past attendees
Meet our exclusive format.
GRI has no speakers, no presentations. Instead, you have a selection of closed-door discussions where everyone can participate.
Much like a conversation in your own living room, the dynamic environment allows you to engage with your peers in an informal and collegial setting.
Become a Sponsor
Sponsorship opportunities
Successful registration