Paul
President & COORound Hill Capital
Paul is President & COO, and has over 20 years of experience in Real Estate Investment management in a wide range of operationally intensive real estate sectors including Residential, Commercial, Student housing and Hospitality. His career includes 8 years at KPMG working on global M&A, Restructuring and Transaction Service engagements worldwide. Paul later moved into an operational career, becoming COO at North Bridge Capital Partners. As President & COO - Paul has operational oversight of the entire Round Hill Capital Group and also heads up the Round Hill Group Executive Committee.
Gerhard
MD, Head of Real Estate Finance Germanypbb Deutsche Pfandbriefbank
Gerhard Meitinger is Managing Director at pbb Deutsche Pfandbriefbank and is responsible for the Real Estate Finance Business Germany. He has many years of experience in the German Real Estate and Lending business both with real estate professionals as well as international and institutional clients. The focus of his activities is the financing of real estate investments with single properties and portfolios. He also focuses on the financing of development projects in appropriate locations and adequate financing models.
Anna
Head of Loan Markets & SyndicationAareal Bank AG
Anna Ginkel has 20 years of experience in Real Estate Finance ; thereof focusing on syndication since 2002. In October 2013 Anna became head of the Syndication Department at Aareal Bank. Before joining Aareal Bank and after working in various positions at Frankfurter Hypothekenbank (former Eurohypo), lastly being in charge of Syndication Execution & Agency, Anna was responsible for the set-up of the European Syndication desk at Westdeutsche ImmobilienBank. She has been directly involved in large-volume club-arrangements and syndication of a wide variety of real estate loans nationally and internationally.
Ben
Managing DirectorRound Hill Capital and RESIDEA Immobilien Mngt
Ben Lehrecke is Managing Director at Round Hill Capital, responsible for European core residential and all asset classes German investments. Throughout his career of over twenty years in real estate, Ben Lehrecke has held numerous senior positions in acquisition, business development and management for the Pears Family Trust, KanAm Group, Tishman Speyer with a transaction track record of over €5bn. Ben holds a joined master in business management and engineering from Technical University Berlin and a master of real estate development from University of Southern California, Los Angeles.
Bernd
Co FounderSAX Holding GmbH
Gunther
Founder & CEOMedici Living Group
Gunther Schmidt is Founder and CEO of the Medici Living Group, the biggest Co-Living provider worldwide with over 1.800 active units. He started the company in 2012. As an innovative serial entrepreneur and startup executive, he has launched and invested in several successful start-up companies himself over the past 15 years. Before starting the Medici Living Group, he co-founded eKomi in 2008. Nowadays eKomi is Europe's largest independent provider of transaction-based reviews & ratings with over 14.000 customers, backed by Goldman Sachs & Tengelmann Group. Schmidt still serves at eKomi as a Board Member today.
Gustav
Head of Real Estate FinanceBayernLB
Gustav Kirschner, Head of Real Estate Finance, is responsible for German Real Estate Customers. In his more than 20 years of business experience Gustav has held various specialist and management positions within real estate. He studied business administration at University of Passau and is lecturing part time at Technische Universität München (TUM).
Karl-Josef
MD, Head AM Germany & Global RECredit Suisse Asset Management
Karl-Josef Schneiders, Ambassador Global Real Estate, is based in Frankfurt with more than 25 years of experience in the banking, asset management and real estate sector. Before joining Credit Suisse, he was a co-founder of Verianos AG, he held management positions at Corpus Sireo, Morgan Stanley, the retail group Metro and at Citibank. Mr. Schneiders is business graduate of the University of Applied Sciences in Trier, he holds an MBA from the University of Wales and an Executive MBA from the Zurich Institute of Business Education (CEIBS).
Michael
PartnerTPG
Michael is a Partner and a member of TPG Real Estate's Investment Committee and TPG Europe's Executive Committee. Before joining TPG, he worked for Europa Capital and in the Private Equity Real Estate divisions of J.P.Morgan and Lehman Brothers. He holds a Diplome de Grande Ecole and MSc in Management from ESCP Europe, and speaks German, Spanish, English, Portuguese and French. He currently serves on the Board of Directors of A&O Hotels and Hostels and Campo Properties, and is also a member of the board at Great Ormond Street Hospital Charity, a non-profit organization that supports seriously ill children.
Sascha
CEOx+bricks AG
Sascha Wilhelm launched the real estate company x+bricks AG in August 2018. The company is initially focusing on the German market and investing in food-oriented properties such as supermarkets, discount stores, and retail parks. Sascha Wilhelm studied law at Ludwig Maximilian University in Munich and obtained an MBA in International Real Estate Management in Germany, London and Zurich. Wilhelm was CEO of Corestate Capital Group until April 2018. Under his leadership, Corestate's assets under management increased from less than EUR 5 billion to over EUR 20 billion. In 2016, he successfully took the investment management company public on the Frankfurt Stock Exchange, where it is now listed in the S-SDAX.
Stuart
Managing Director, TransactionsPatrizia
Stuart has been working in real estate for over 33 years. He joined Rockspring Berlin in June 2001 and is responsible for all transactions and asset management throughout Germany, Austria and Switzerland. Stuart was instrumental in setting up the Rockspring German Retail Box and the Spitfire Funds, leading investors in retail warehousing in Germany. In total, he oversees over €2.25 billion AUM for Rockspring focused mainly on retail assets and more recently with a focus on logistics development and value-add office investment opportunities in Berlin where Rockspring has bought 7 office properties since 2016.
Blackstone Buys - Betting on Office, Logistics or Residential?
Samir Amichi
Senior MD, Head of Europe Acquisitions
Blackstone
Germany & the Global Economic Slowdown - Deciding Europe's fate?
Michael Heise
Chief Economist
Allianz Real Estate GmbH
Technology vs Humanity - Data, AI and Us; The Case for Invisible Assets?
Volker Hirsch
Partner
Amadeus Capital
Samir
Senior MD, Head of Europe AcquisitionsBlackstone
Samir Amichi is a Senior Managing Director in the Real Estate Group and the Head of Real Estate Europe Acquisitions, based in London. Since joining Blackstone in 2011, Mr. Amichi has been involved in a number of Blackstone's investments in Europe, including OfficeFirst, the Banco Popular portfolio, and the GE European portfolio. Previously, Mr. Amichi spent seven years in Goldman Sachs International real estate private equity group focused on equity and debt investment opportunities in Europe and two years at The Richemont Group overseeing the set-up and growth of its global real estate investment business. Mr. Amichi received an MS in Management from the HEC business school in Paris, where he majored in Economics.
Michael
Chief EconomistAllianz Real Estate GmbH
Michael Heise is Chief Economist of Allianz SE. He advises the board of Allianz SE on economic and strategic issues. He is responsible for analysis and forecasts of the German and the international economy and the financial markets and risk analysis. Heise studied and graduated at Cologne University and lectured at the European Business School in Oestrich-Winkel and at the Johann Wolfgang Goethe University in Frankfurt-am-Main. He is honorary professor at the Johann Wolfgang Goethe University. Before joining Allianz Group, Heise was Secretary General of the German Council of Economic Experts, Chief Economist of the DG Bank and Chief Economist and Head of Research at DZ Bank.
Volker
PartnerAmadeus Capital
Volker is a Partner at Amadeus, working on its early-stage funds. His investment focus is on AI, machine learning, human-machine interfaces, enterprise SaaS, autonomous systems, digital health & medical tech. As an entrepreneur, he has founded/ co-founded a total of 7 companies to date. He is currently a co-founder of Blue Beck, a mobile development house & a Venture Partner at Emerge Education, a leading EdTech accelerator programme. As an angel investor, Volker was amongst the first investors in companies like Pi-Top, Bibblio ( also Chairman of the board) & Wonde. His personal investment portfolio comprises about a dozen investments with companies based across Europe & the US.
Daniela
Club Manager - DACHGRI Club
Melanie-Nadine
Director - DACHGRI Club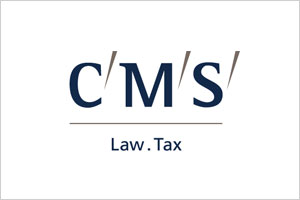 With more than 800 lawyers in 74 offices & 42 countries CMS Real Estate practice is the largest in Europe and one of the biggest worldwide.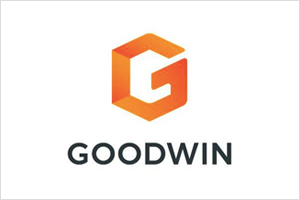 At Goodwin, we partner with our clients to practice law with integrity, ingenuity, agility and ambition. Our 1,000-plus lawyers across the United States, Europe and Asia excel at complex transactions, high-stakes litigation and world-class advisory services in the technology, life sciences, real estate, private equity, and financial industries. Our unique combination of deep experience serving both the innovators and investors in a rapidly-changing, technology-driven economy sets us apart.
Beiten Burkhardt is one of the leading European independent law firms. We provide comprehensive legal advice on real estate investments and financings
In der auxenia Real Estate unterstützen wir professionelle Immobilienanleger sowie Dienstleister der Immobilienwirtschaft in den Assetklassen Wohnen, Büro und Health Care
CBRE is the world's largest commercial real estate services and investment firm (in terms of 2018 revenue). The Company has more than 90,000 employees and serves real estate owners, investors and occupiers through more than 480 offices worldwide.
WeWork is now the fastest growing tenant in the world. WeWork provides entrepreneurs and small-medium businesses with amenities-filled workspace, and personalized support, services, benefits, infrastructure, and the flexibility they need to succeed
Andreas Wuermeling
pbb Deutsche Pfandbriefbank
Andrew Jackson
First Title Insurance
Anton Schöpkens
6B47 Germany GmbH
Assem El Alami
Berlin Hyp AG
Audrey Klein
CORESTATE Capital Partners
Ben Lehrecke
Round Hill Capital and RESIDEA Immobilien Mngt
Berthold Becker
TSC Real Estate Germany GmbH
Brigitte Luginbuehl
Swiss Real Coin
Burkhard Schlickenrieder
Lenwood Capital
Caroline Gronack
Apleona Fondsmanagement GmbH
Chris Fritz
Orion Capital Managers
Christian Jamison
Valor Real Estate Partners
Christian Sundquist
Aberdeen Standard Investments
Andreas
Head of Loan Marketpbb Deutsche Pfandbriefbank
Andreas Wuermeling is Head of the business area Loan Markets Real Estate and Public Investment Finance and has worked for HRE Group since 2006. The Group is looking after large loan arrangement, loan trades (club and post, in and out) and structured solutions (incl. Mezz and Equity) for all global pbb exposures. Andreas has worked in this and similar roles, but also on the securitization side for 15 years. He is a qualified lawyer for German Law.
Andrew
Sales Director Western EuropeFirst Title Insurance
Andrew Jackson is the Sales Director for Western Europe at First Title Insurance plc. Andrew is responsible for identifying and developing business opportunities within the region.
Anton
Geschäftsführer CFO6B47 Germany GmbH
Anton Thomas Schöpkens has been working in the real estate industry over the past two decades. After working as a consultant, Schöpkens joined the controlling of the WCM Beteiligungs-und Grundbesitz AG in Frankfurt in 2004. Due to the sale of WCM in 2005 he joined the Vitus group and became group director responsible for controlling and accounting. In addition, he was appointed as the board chairman of the supervisory board of the GEWG mbH in Wuppertal in 2009. From 2012 to 2015 he was Interim- / Deputy CFO of the Vitus group and accompanied the sale to Deutsche Annington Immobilien SE. Since 2015 Schöpkens is the CFO of 6B47 Germany GmbH.
Assem
Head of Real Estate FinanceBerlin Hyp AG
Assem El Alami is the Head of the Real Estate Finance Sales Division of Berlin Hyp AG. He is supervising the origination of real estate finance in the bank's European core markets and the syndication desk. Berlin Hyp provides financing for large scale property projects and real estate investments. Being a law graduate, Assem has more than 20 years of experience in the real estate sector of which he has spent almost 10 years in France.
Audrey
Managing DirectorCORESTATE Capital Partners
Managing Director for Equity Raising for Institutional Investors globally (ex-Germany), Responsible for Establishing (new) client contacts for the Corestate Group within institutional investors outside of Germany; advising, supporting and implementing product ideas; leading our London-based client relations team; Supporting, assisting and advising the Corestate Group with respect to back-to-frontprocess (in particular related to sourcing of the right deals, structuring of deals in line with the needs of the client base and preparing and implementing sales and after sales activities in relation to aforementioned functions); developing new standards.
Ben
Managing DirectorRound Hill Capital and RESIDEA Immobilien Mngt
Ben Lehrecke is Managing Director at Round Hill Capital, responsible for European core residential and all asset classes German investments. Throughout his career of over twenty years in real estate, Ben Lehrecke has held numerous senior positions in acquisition, business development and management for the Pears Family Trust, KanAm Group, Tishman Speyer with a transaction track record of over €5bn. Ben holds a joined master in business management and engineering from Technical University Berlin and a master of real estate development from University of Southern California, Los Angeles.
Berthold
Managing DirectorTSC Real Estate Germany GmbH
Since April 2018: MD TSC Real Estate Germany. 2013 – 2018: Managing Director and Head of Asset Management Operations, Acrest Property Group being sold to JLL as of end of 2015, subsequently Managing Director and Head of Asset Management Operations of JLL Retail Asset Management GmbH 2008-2013: Managing Director and Head of Asset Management of Internos Global Investors KAG 2008: Associate Director, JLL Asset Management GmbH 2006-2007: Deloitte & Touche, Manager Real Estate Advisory 2005-2006: Acquisitions Manager, Bauhaus München GmbH (Munich based RE developer) 2000 – 2005: Technical Project and Development Manager, Nixdorf Consult Education 2010 – 2011: Real Estate Investment & Finance (ebs) 2005 – 2007: MBA Intern
Brigitte
CEO, Head Real EstateSwiss Real Coin
Brigitte Luginbühl is a real estate expert with more than 10 years of a strong track record in Real Estate Corporate Finance and real estate M&A. She has been with the global market leader Jones Lang LaSalle in Switzerland and London. She managed numerous large-scale and complex real estate transactions with a volume of >CHF 1bn in total and was project leader of many valuation projects including recurring large portfolio valuations with a volume of >CHF 9bn annually. She is the youngest female member of Efficiency Club. She holds BA and MA in Economics Business Administration from University of Zurich, Switzerland.
Burkhard
Managing PartnerLenwood Capital
Burkhard Schlickenrieder is Managing Partner of Lenwood Capital, a debt investment manager investing instititutional capital across the entire financing structure in mezzanine, junior and senior loans secured by real estate covering almost all asset classes. He has a backgroud in structured finance, investment banking and in the planning & construction business, with former positions as an architect and afterwards in the financial industry at Hypo Vereinsbank (HVB), Hypo Real Estate (HRE) and REFTA. Burkhard Schlickenrieder holds an MSc in Philosophy from the London School of Economics and Political Science (LSE) and a Diploma in Engineering/Architecture from Dortmund University.
Caroline
Managing DirectorApleona Fondsmanagement GmbH
Caroline Gronack ist seit mehr als 15 Jahren in der Projektentwicklung und dem und Fonds- und Assetmanagement im In- und Ausland tätig. Seit 2015 ist sie bei Apleona und für den Aufbau des institutionellen Geschäfts der Apleona Fonds- und Portfoliomanagement verantwortlich.Caroline Gronack begann ihre Karriere als Architektin in Paris, wo sie verschiedene Büroprojekte namhafter Investoren entwarf und umsetzte. Nach einem Master im Real Estate Management begleitete Sie für CBRE Global Investors mehrere Projektentwicklungen in Mailand bevor Sie nach Frankfurt wechselte und dort Immobilienportfolien unterschiedlicher Asset- und Risikoklassen betreute.
Chris
Investment DirectorOrion Capital Managers
Chris Fritz, is an Investment Director at Orion Capital Manager's London office and is responsible for deal origination, underwriting and asset management with a focus on the German market. Prior to joining Orion in 2014, Mr. Fritz served as Investment Manager with Resolution Property from 2008 to 2014 where he worked on acquisitions and value-added initiatives on portfolio assets in Poland, Denmark and Germany. Prior to joining Resolution Property, Mr. Fritz was an associate for the real estate group in the London office of Lehman Brothers from 2005 through 2008. Mr. Fritz is a native German and English speaker and holds First class honours degree in International Business with French from Warwick Business School.
Christian
Managing PartnerValor Real Estate Partners
Christian Jamison is the managing partner of Valor Real Estate Partners LLP, an investment and asset management platform focussed on logistics & industrial real estate in Europe. Christian formed Valor in 2016 with Jeffrey Kelter & Robert Savage, the founders of KTR Capital. Previously Christian established and served as CEO until 2016 of Delin Capital Asset Management and he was formerly an Executive Director within the RE structured finance group at JP Morgan. Christian began his career in 1997, he was an M&A banker at Credit Suisse First Boston before specialising in RE investment at GE Capital from 2002.
Christian
Senior Transactions ManagerAberdeen Standard Investments
Christian Sundquist joined Aberdeen Asset Management in 2015. In his role as Senior Transactions Manager he is responsible for acquisitions and sales for Commercial Properties in Germany. He has more than 16 years professional experience in real estate business and is specialised in Transactions and Asset Management. Previously he was in various positions e.g. he has been working for DG ANLAGE and being responsible for Fund-, Asset- and Investment Management.
Christian
Acquisitions & Development DirectorGSA
Since 2017 Global Student Accommodation Germany GmbH, Frankfurt & Lüneburg Director Acquisitions & Development. Acquisition and development of purpose build student accommodation schemes in Germany. From 2014 - 2016 International Campus AG, Team leader acquisition and development and Acquisition and development of purpose build student accommodation schemes in Germany. From 2014 at HOCHTIEF Projektentwicklung as Senior manager project development. From 2005 – 2013 he was at MPC Capital AG as Investment Manager Real Estate. From 2001 – 2004 at Jones Lang LaSalle GmbH as Senior consultant professional services. Christian graduated in 2001 from University of Leipzig.