Gerhard
Head of Real Estate Finance Germanypbb Deutsche Pfandbriefbank
Gerhard Meitinger is Managing Director at pbb Deutsche Pfandbriefbank and is responsible for the Real Estate Finance Business Germany. He has many years of experience in the German Real Estate and Lending business both with real estate professionals as well as international and institutional clients. The focus of his activities is the financing of real estate investments with single properties and portfolios. He also focuses on the financing of development projects in appropriate locations and adequate financing models.
Anna
Head of Loan Markets & SyndicationAareal Bank AG - Germany
Anna Ginkel has 20 years of experience in Real Estate Finance ; thereof focusing on syndication since 2002. In October 2013 Anna became head of the Syndication Department at Aareal Bank. Before joining Aareal Bank and after working in various positions at Frankfurter Hypothekenbank (former Eurohypo), lastly being in charge of Syndication Execution & Agency, Anna was responsible for the set-up of the European Syndication desk at Westdeutsche ImmobilienBank. She has been directly involved in large-volume club-arrangements and syndication of a wide variety of real estate loans nationally and internationally.
Dr.
Managing Director - Real EstateMPC Capital
Dr. Ludwig Vogel MRICS, war nach seinem Studium bei namhaften Institutionen aus der Immobilien-/ Immobilienfinanzierungsbranche tätig, zumeist im Bereich Einzelhandelsimmobilien. 7 Jahre davon als Bereichsleiter Transaktionsmanagement bei der ECE. Anfang 2013 ist er zum Geschäftsführer der CEV Handelsimmobilien GmbH berufen worden. Hier war er für Transaktionen, Centermanagement, Vermietung, Projektentwicklung und nachhaltiges Bauen zuständig. Seit Anfang 2016 ist er bei der Warburg-HIH und dort für den Bereich Einzelhandelsimmobilien verantwortlich. Herr Dr. Vogel ist Diplom-Kaufmann, Immobilienökonom (EBS) und promovierte berufsbegleitend an der European Business School Schloss Reichartshausen.
Audrey
Managing DirectorCorestate Capital Partners
Audrey Klein is the Head of Fundraising for Kennedy Wilson Europe. Prior to this she held roles at Cromwell and Corestate but is best known for starting the European business out of London for the Park Hill Real Estate Group, a Division of Blackstone, which she ran for nine years. Prior to joining Park Hill, Ms. Klein ran her own business for five years marketing alternative asset funds across all asset classes including private equity, real estate and hedge funds to European investors comprised of pension funds, banks, family offices and high net worth individuals. Before founding her company Ms. Klein worked at Babcock and Brown in Germany where she co-founded the German office and helped establish equity relationships across Europe. Prior to making the move to Europe she worked at Bank of America in San Francisco doing syndication across various sectors before co-founding a real-estate fund for her group. Ms. Klein is a graduate of Northwestern University's Kellogg School of business where she received an MBA. She is also a graduate of Emory University where she received a degree in Economics. She is on the Corporate Board of Great Ormond Street Hospital and holds Non-Exec Advisory Roles at Stone Estates, part of the Reech Corporation, and Gyana, a property technology company.
Christoph
Global Head RECredit Suisse Asset Management
Dr. Christoph Schumacher has been appointed as Global Head Real Estate at Credit Suisse Asset Management as of June 1, 2017. Christoph served as Managing Director at Union Investment Institutional Property GmbH, Germany, in charge of the Institutional Business and a member of Union Investment's Real Estate Investment Committee. In January 2016, he became spokesman of the board of the German Property Federation "ZIA Region Nord". From 2005 to 2011, Christoph worked for Generali Real Estate, in Cologne, Luxembourg and Paris. Prior to that he was a lawyer for Linklaters in Berlin and London. He was previously a personal advisor/office manager to the minister of finance in Berlin.
Martin
CEO & FounderKronberg International Group
Dr. Martin Hellweger is the CEO and Founder of the Kronberg International Group, which has several co-investments with, among others, conwert Immobilien Invest SE (Vienna) und Prelios S.p.A. (Milan). He has successfully concluded property and finance businesses with a transaction volume of 2.2 Billion Euros. In 2002 he established together with CONWERT a Joint Venture for purchase of property portfolios in Germany. In 2005 he established through a joint venture with PRELIOS S.p.A. a cooperate management platform. 700 Million euros were invested in apartment complexes, especially in Berlin. In the course of these Joint Ventures, KRONBERG have gained 450 Million Euros with Prelios, Conwert and Eco Business Property AG (Vienna).
Klaus
Managing PartnerCatella Project Management GmbH
Klaus joined the European Catella Group in 2008 as Managing Director and is responsible for all real estate development projects in Germany. In 2015 Catella Project Management (CPM) was founded as an independent division direct linked to the Stockholm headquarter of Catella. Meanwhile CPM has realised or initiated project volumes of approx. 1.8 b EUR in commercial and residential properties. As Managing Partner Klaus is one of the shareholders of these development projects. The set-up of all Catella projects is based on sustainable and long-term oriented investments. Consequently the economic and ecological goals must be combined.
Markus
Chairman/CEOIC Immobilien Holding AG
Markus Reinert FRICS is the Chairman of the Executive Board / CEO of IC Immobilien Holding AG. IC Immobilien Group is one of the largest independent full-service-provider for commercial real estate in Germany. Markus Reinert FRICS is a real estate professional with thirty years experience in the national and international real estate sector, working in a variety of international roles and positions, mainly at Cushman & Wakefield LLP and Jones Lang LaSalle (JLL).
Assem
Head of Real Estate FinanceBerlin Hyp
Assem El Alami is the Head of the Real Estate Finance Sales Division of Berlin Hyp AG. After implementing a reorganization within Berlin Hyp's sales division effective as of January 1, 2019 Assem has taken over full responsibility for the entire supervision of the origination of real estate finance in the bank's German and European core markets. On the other hand, however, the syndication desk is now part of our newly established business division "Portfolio Management" which is not headed by Assem. Berlin Hyp provides financing for large scale property projects and real estate investments. Being a law graduate, Assem has more than 20 years of experience in the real estate sector of which he has spent almost 10 years in France.
Kean
PartnerCatalyst Capital
Kean Hird oversees Catalyst Capital's activities in Germany and Poland along with fund raising and investor relations. Catalyst Capital purchases, develops and manages a significant portfolio of retail, office and industrial assets in Europe. Since its inception, Catalyst Capital has invested more than €7 billion in 60 real estate transactions in nine countries and has approximately €1.7 billion of assets under management. Kean began his career at Townsend Thoresen Properties and then subsequently spent 13 years with Imry Group Plc, before becoming MD and principle shareholder of Frame Investments.
John
CEOGreenman Investments
John Wilkinson is CEO and founding member of Greenman. John has over 15 years' experience in real estate development and investment. Since managing the company from 2005, John gained a significant expertise in the selection, funding, purchase and management of German food and non-food retail warehousing. Since forming Greenman, the company has acquired, managed and sold real estate projects to a value of €690m. John is currently leading the execution of Greenman's European investment strategy, with a particular focus on France and Germany, in line with Greenman's target for growth to over €1bn AUM by 2020.
Nicole
Head of Investment ManagementAllianz Real Estate - Frankfurt
Nicole Poetsch joined Allianz Real Estate Germany GmbH in 2010 within the acquisitions team. In 2015 she became Head of Investment Management of Allianz Real Estate Germany, her current role. She is responsible for the real estate investment team covering acquisitions and sales in the region of Germany, Austria, CEE, the Nordics and Ireland. Prior to joining Allianz, Nicole worked for Goldman Sachs, investing on behalf of the Whitehall Real Estate Funds. Nicole holds a business degree from European Business School, Oestrich-Winkel, Germany, and an MBA from Georgia State University.
Andreas
Head of Loan Marketpbb Deutsche Pfandbriefbank AG - Germany
Andreas Wuermeling is Head of the business area Loan Markets Real Estate and Public Investment Finance and has worked for HRE Group since 2006. The Group is looking after large loan arrangement, loan trades (club and post, in and out) and structured solutions (incl. Mezz and Equity) for all global pbb exposures. Andreas has worked in this and similar roles, but also on the securitization side for 15 years. He is a qualified lawyer for German Law.
Dr.
Senior Associate InvestmentsCorestate Capital Group - Germany
Michael
VorstandsvorsitzenderTERRAGON Investment GmbH
Michael Held studierte Volkswirtschaftslehre und Politikwissenschaft und promovierte zum Dr. rer. pol. an der Staatswirtschaftlichen Fakultät der Universität München. Projektassistenz und Projektmanagement bei in- und ausländischen Projekten im väterlichen Unternehmen. Ab 1984 selbstständiger Projektberater für Unternehmen des großflächigen Einzelhandels, insbesondere der Metro-Gruppe. Seit 1990 Entwicklung eigener Projekte in Berlin, zunächst mit dem Schwerpunkt Einzelhandel und Wohnungsbau; 1999 Spezialisierung auf Seniorenimmobilien. Terragon begleitete in den letzen 14 Jahren als Projektentwickler und Projektsteuerer in- und ausländische Unternehmen im Health-Care-Bereich.
Hendrik
Board MemberBEOS AG / Swiss Life Asset Managers
Born in 1964. Degree in physics from the Technical University of Berlin. Until 1997 Research. 1997-1999 Redevelopments in Berlin. 1999-2005 Managing partner of the Linie Projektmanagement GmbH & Co. KG. Since 2005 BEOS AG as head of acquisitions - since 2016 board member. Since 2009 Lectures at IREBS, DVFA, University of Wuppertal, TU Berlin, etc. Since 2017 head of crenet Deutschland e.V.
Rainer
Managing DirectorInvesta Holding GmbH
Rainer was appointed Managing Director of Investa Holding GmbH in 2012. He is responsible for its Investment/Asset Management in Germany. Prior to this, he was the CEO of GE Real Estate Germany since 2006 and former CEO of Investment Management platform Sireo, which he built up. Before this, he was member of the Management Committee of Sireo Real Estate Asset Management and Head of Sales and Placements. Past positions also include Head of Asset Management of DeTeImmobilien and the corporate M&A group in the headquarters of Deutsche Telekom AG. Rainer holds degrees in Law from Bonn, Berlin University and WHU Koblenz.
Danilo
Head of GermanyArrow Capital Partners
Danilo Hunker is responsible for managing the local office in Berlin and driving investment strategy and asset management for Germany. Danilo has over 20 years of experience in commercial real estate in Germany. He is former Head of Germany at Valad Europe /Cromwell Property Group, where he was responsible for the investment and asset management of a combined portfolio of up to €1bn, working very closely with some of the world's largest private equity businesses. Danilo holds an MBA in International Real Estate from Bauakademie Biberach and a Bachelor of Commerce (Real Estate) from the university of applied science in Berlin and is a Member of the Royal Institution of Chartered Surveyors.
Lars
CEORI Partners
Mr. Osterhoff studied agricultural sciences at the Christian-Albrechts-Universität zu Kiel; at the European Business School in Oestrich-Winkel he graduated as Private Equity Advisor, at the ebz Business School he graduated as Real Estate Economist and received an international MBA at the International Real Estate Business School with modules at Harvard University and the University of Reading. He is a member of the Royal Institution of Chartered Surveyors and an alumnus of the Stiftung der deutschen Wirtschaft. He gained his professional experience as a consultant in transaction management focusing on corporate finance in Hamburg and as a senior project manager in real estate investment banking at the investment bank BERENBERG.
Michael
DirectorHamburg Commercial Bank AG
As Director at Hamburg Commercial Bank Michael Windoffer is responsible for the Bank's real estate cross border business with a focus on international investors active in Germany. The bank provides financing for existing properties and portfolios as well as for residential and commercial developments. Michael Windoffer has more than 20 years of experience in banking and international real estate finance, both on the origination and the credit side. He studied Economics in Hamburg and Cardiff.
Finance & Investment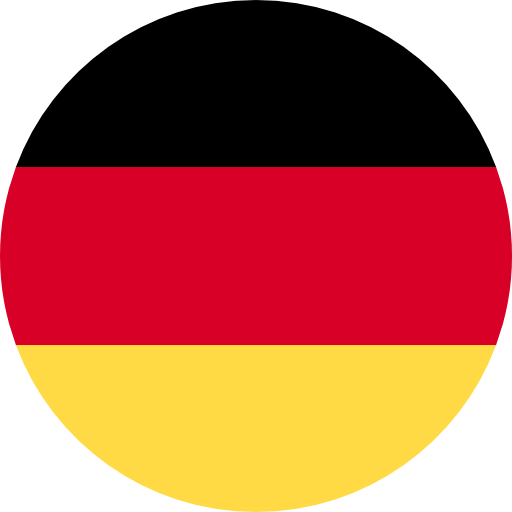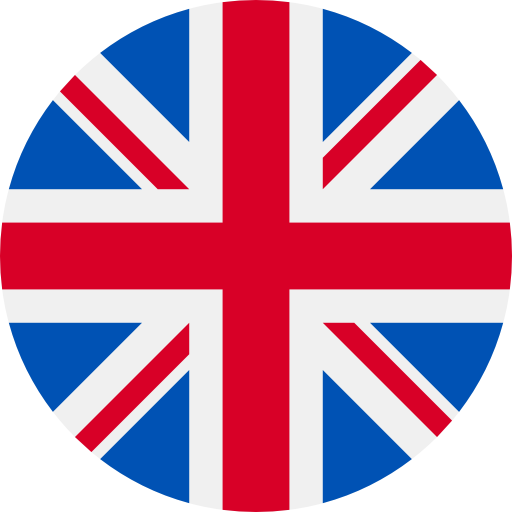 Deutschlands Investitionszyklus - Vorsicht, Rezession in Sicht oder nur ein slowdown des späten Zyklus?

Alternative Kredit Anleihen - Zu teuer; sind Banken raus?

Negative Zinssätze - Sind wir in der Gefahrenzone?

Wertfindung & wettbewerbsfähige Erträge - So einfach wie A, B, C Städte?

Piling up of Debt - Dangerous bubble or never better deployment?

Foreign Capital into Germany - Creating value or pushing too much money in?

Opportunistic & Value Add - Everybody's doing it, how to get a competitive edge?
Wohnen Stream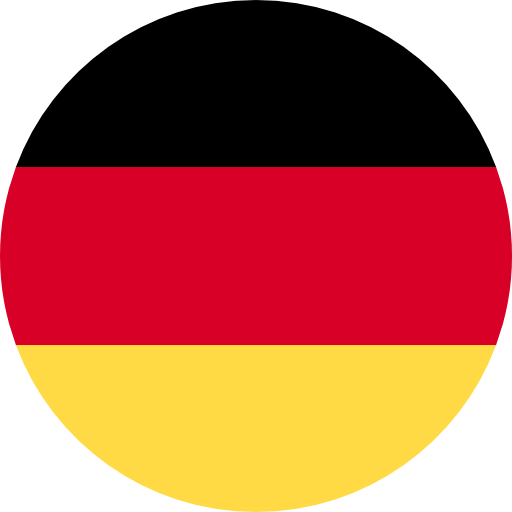 Kapitalbeschaffung für Entwicklungen - Kein Ende der Nachfrage, aber keine Produkte in Sicht?

Studentenwohnheime & Co-Living - Aus zwei mach eins?

Barrierefreies- und Betreutes Wohnen - Ist die Reife erreicht oder fehlt es an den Basics?

Berlin, Frankfurt, München - Welche Blase platzt zuerst?

Mietendeckel - Preis Chaos, Ist Berlin nur der Anfang?
Macroeconomic Trends & Disruptors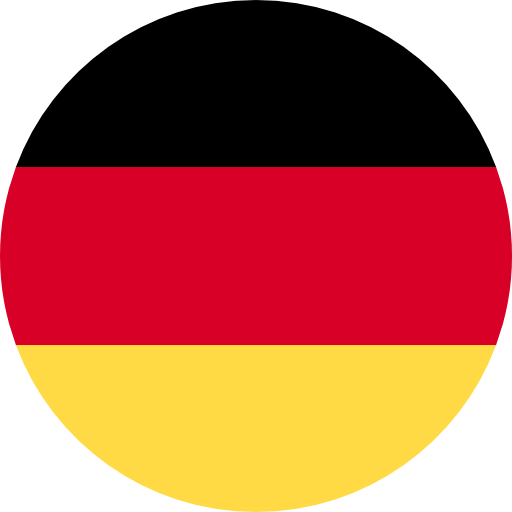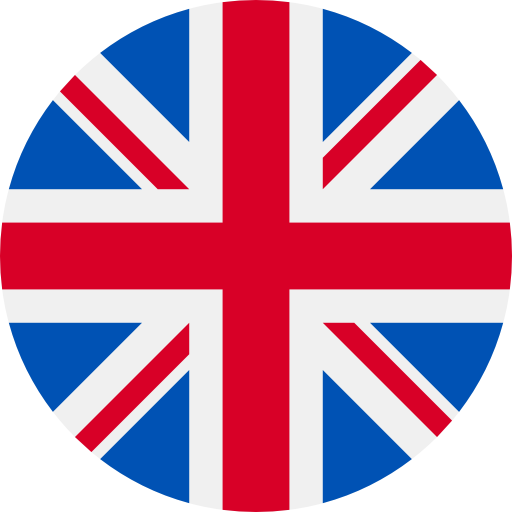 AI, Autonomes Fahren und das Digitale Zeitalter - Wie kreiert man die Städte der Zukunft?

Urbane Nachfrage – wie lösen wir das Problem der letzten Meile?

Rise of Operational & Serviced RE - Extracting Value from Assets; surely it's more than free beer?!
Commercial Real Estate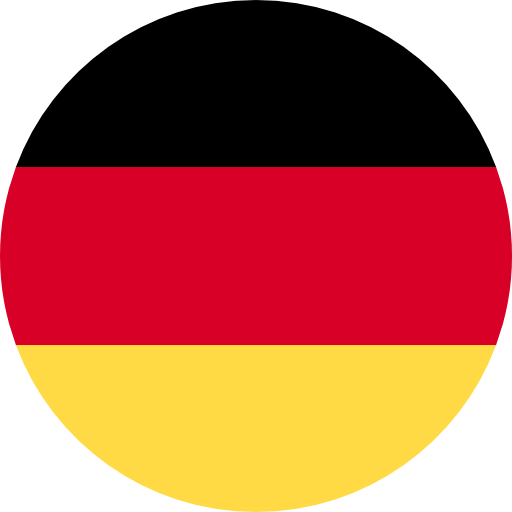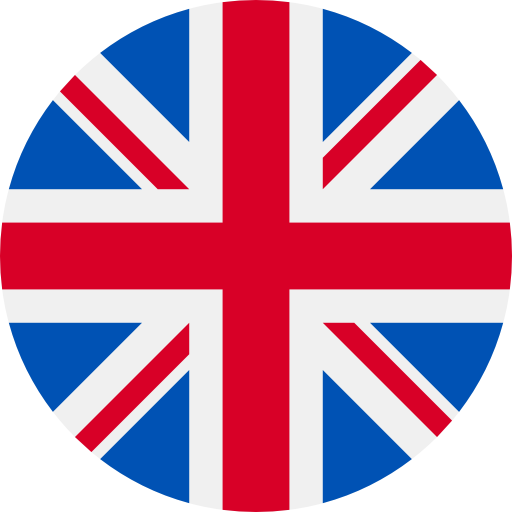 Core+ ist das neue Core! Wenn die Erträge runter gehen, geht die Risikobereitschaft hoch?

Leichtindustrie & Logistik Nachfrage - Ist der "Amazon Effekt" das neue Normal oder nur für wenige?

Shopping Centers - Stimmt der Preis?

Core Commercial Offices - Crazy idea or never better to invest?

The convergence of Retail, Light Industrial & Logistics