Hosted by


In partnership

Terça-feira, 04 de outubro
09:00 - 12:00 | Brasilia Time (GMT-3)
Torne-se membro e participe dos nossos encontros exclusivos.

Os líderes candidatos serão validados por nossa equipe que entrará em contato com mais informações sobre o clube. Sendo membro do GRI você terá acesso à nossa comunidade global, permitindo que você se conecte com mais de 10 mil membros, além de participar de nossos eventos exclusivos.
Our team will get in touch with you soon to confirm your participation
Credit: marchello74 / Shutterstock
LÍDER DO PROJETO

Patricia
Senior Club DirectorGRI Club
Diretora sênior do GRI Club, Patricia Frazatto é responsável pelos encontros do GRI Clube Real Estate no Brasil, com ênfase no mercado de hospitality e shopping centers e varejo. Tem como objetivo gerar conteúdo e fomentar oportunidades de networking relevante e qualificado, além de conectar executivos para trocar experiências e gerar novos negócios imobiliários no país. Comunicativa e com grande experiência no setor de marketing e branding, na organização de eventos, relacionamento com o cliente, gestão e manutenção de grandes contas além de exercer atividades comerciais. Graduada em Administração de Empresas com ênfase em Marketing.
+55 19 99986 6507
+55 11 2391-5583
No dia 04 de outubro, os membros do GRI Club Real Estate se reúnem para falar sobre as novidades e oportunidades do mercado imobiliário carioca.

Em pauta, estão temas como as atualizações do Plano Diretor, private equity, os principais assets imobiliários e análises dos cases Reviver Centro e Porto Maravilha.
Sessão de discussão | 09:30 - 10:15
Perspectivas para real estate
Como o mercado vai se comportar nos próximos meses e quais as oportunidades para 2023?
Inflação e juros altos - O setor imobiliário se mostra resiliente? 
Porto Maravilha e Reviver Centro - Quais as lições aprendidas e as melhores práticas dos projetos?
Setor residencial - Como ultrapassar as barreiras nesse segmento? Desenvolvimento ou retrofit? No que apostar?
Segmento Corporativo - Mercado voltou a ficar aquecido? Momento de otimismo?
Sessão de discussão | 10:45 - 11:30
Private equity
Como superar os desafios e complexidades na diversificação de ativos?
Gestão de portfólio - Classes de ativos, localização e timing, quais aspectos mais relevantes?
M&A - Há espaço para novos movimentos? O que esperar para 2023?
Classes tradicionais vs. emergentes - Quais as diferenças e como diversificar o portfólio?

Diretor RegionalCBRE
Brazil

PresidenteSinduscon - RJ
Brazil
Engenheiro Civil, formado na PUC RJ e pós graduação na Harvard Business School, com mais de 25 anos de experiência no mercado imobiliário em diversas funções de liderança, em empresas de engenharia, incorporação e intermediação, como a Even, PDG e Brasil Brokers, assim como, em entidades de classe, como a ADEMI RJ, Sinduscon RJ, Secovi SP e CBIC.

SócioParamis Capital
Brazil
Danilo Ribeiro é economista, com experiência nos mercados financeiro e de capitais. É sócio fundador e diretor executivo da Paramis Capital, empresa que estruturou aproximadamente R$ 1,2 bilhão em diversas operações imobiliárias, como CRIs, debêntures e estruturas de Equity. Atuou no BNY MELLON, à frente dos fundos de recebíveis (FIDC), private equity (FIP) e venture capital (FMIEE), assim como nas áreas de Compliance da DTVM e da gestora. Também trabalhou na Andima e na Fundação Cerj - Brasiletros de Seguridade Social.

Head de Desestatização e ProjetosBNDES
Brazil
Osmar Lima é funcionário do BNDES há 10 anos. Possui certificação de analista financeiro CFA (Chartered Financial Analyst). Atualmente ocupa o cargo de Chefe do Departamento de Projetos Municipais da Área de Desestatização e Estruturação de Projetos do BNDES, sendo responsável por todas as operações de âmbito municipal, incluindo o Programa de Estruturação de PPPs de Iluminação Pública do BNDES. Além da Área de Desestatização e Estruturação de Projetos, já atuou como analista de crédito na Área Industrial e gerente de investimentos em private equity na Área de Mercado de Capitais.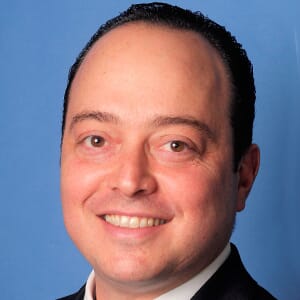 Director - Asset ManagementGTIS Partners - Brazil
Brazil

Managing DirectorImeri Capital
Brazil
Carlos Barcellos is Managing Director at Imeri Capital, a boutique firm specialized in M&A, debt and real estate advisory. With extensive real estate development and fund management experience, Mr. Barcellos has executed transactions over BRL 2 Bi in various sectors.

Before Imeri, Carlos was real estate private equity director at Patria Investments, CEO at GWI Real Estate, marketing & business development director at Grupo Abril and management consultant at Booz Allen & Hamilton. He is a mentor at Endeavor and has served as board member of private and public companies.

Carlos has a B.S. in Civil Engineering from Universidade Federal de Minas Gerais and an MBA from Harvard Business School. Marco
Aurélio Paulino Neves
Sócio | TransaçõesGrant Thornton - Brasil
Brazil
Conta com mais de 25 anos de experiência no mercado de capitais, processos de due diligence e auditoria, bem como projetos para implementação de processos e controles internos para atendimento às normas internacionais como Sarbanes-Oxley. Possui experiência em processos de M&A auxiliando empresas na elaboração dos respectivos planos de negócios e processos de reestruturação organizacional e financeira Possui ainda vasta experiência em processos de abertura de capital – IPO e emissão de títulos de dívida registradas tanto na CVM quanto na SEC, tendo auxiliado diversas companhias na preparação de sua estrutura de Governança Corporativa e elaboração dos documentos da oferta.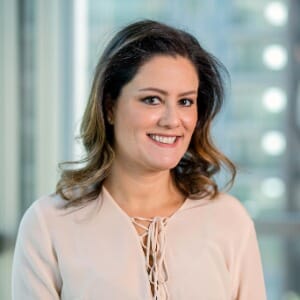 Sócia - Head de Real EstateMachado, Meyer, Sendacz e Opice Advogados
Brazil
Partner and Head of the Real Estate practice. She is specialist in real estate law, provides legal assistance in the structuring of several real estate business, such as property acquisition operations, leasings, built to suit, and investments in the real estate sector of the country, as well as in the structuring of real estate development, regularization of properties, financing and guarantee in structured operations. Has extensive experience in registry matters.
Conheça nosso exclusivo formato
Os encontros do GRI Club não têm palestrantes nem apresentações. Em vez disso, há uma série de discussões a portas fechadas, das quais todos podem participar livremente.
É como se você estivesse em sua própria sala de estar, conversando informalmente com colegas, num ambiente dinâmico.
Torne-se um patrocinador
Entre em contato com nossa equipe e conheça as oportunidades de destaque que melhor se adequa a sua estratégia comercial.
Oportunidades de patrocinador
Preencha os dados abaixo para se candidatar a uma oportunidade de patrocínio
Successful registration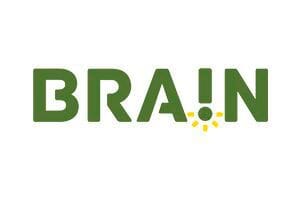 Curitiba | Brazil
A BRAIN é uma empresa de inteligência, pesquisa e estudos de mercado em Real Estate. Já desenvolveu mais de 4 mil pesquisas quantitativas, qualitativas, testes de produto, estudos vocacionais e análise concorrencial, com metodologia própria e em todo território nacional. Atua especialmente nos mercados residenciais e de urbanização, com incorporadores, loteadores e investidores nacionais e internacionais. A empresa já desenvolveu estudos que geraram mais de R$ 40 bilhões em Valor Geral de Vendas em mais de 500 cidades brasileiras ao longo de 16 anos de atuação. Sempre atenta às principais mudanças do mercado, e prezando pela capacitação dos seus agentes, lançou, em 2019, a eBRAIN - uma plataforma exclusiva para cursos online voltados para o setor.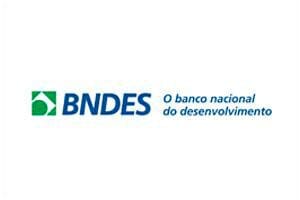 Rio De Janeiro | RJ | Brazil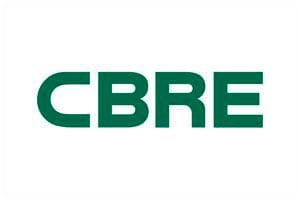 São Paulo | SP | Brazil
Reconhecida mundialmente como a melhor e maior consultoria imobiliária, a CBRE estabeleceu-se no Brasil em 1979 e constituiu uma das maiores plataformas de negócio do país e da América Latina. A empresa atua em todo território nacional através de departamentos especializados e equipados para proporcionar o melhor atendimento a todos os seus clientes. Dentro de uma política internacional agressiva, através de aquisições de várias empresas ao redor do mundo, a empresa expandiu extraordinariamente sua atuação para ocupantes e usuários de escritórios e de indústrias, tanto no Brasil como no exterior. A abrangência dos serviços oferecidos, o crescente volume de transações realizadas e a expertise adquirida durante seus 238 anos de existência no mundo proporcionam à CBRE um conhecimento diferenciado do mercado, permitindo identificar as melhores oportunidades e aconselhar seus clientes com excelência, sejam eles investidores, incorporadores, construtoras, ocupantes ou proprietários.

New York | NY | USA
A Fitch Ratings é uma importante provedora de ratings, comentários e pesquisas de crédito. Dedicada a gerar valor para além dos ratings, por meio de opiniões de crédito independentes e prospectivas, a Fitch Ratings oferece perspectivas globais moldadas por uma forte experiência no mercado local e um profundo conhecimento do mercado de crédito. O contexto adicional, a perspectiva e as visões que fornecemos ajudam os investidores a fazer importantes julgamentos de crédito com confiança. O Fitch Group é um líder global em serviços de informações financeiras, com operações em mais de 30 países. É composto por Fitch Ratings, líder global em ratings de crédito e pesquisas; Fitch Solutions, fornecedora líder de dados sobre o mercado de crédito, de ferramentas analíticas e de serviços de risco; e Fitch Learning, conceituada empresa de treinamento e desenvolvimento profissional. Com sedes em Londres e Nova York, o Fitch Group é controlado pela Hearst.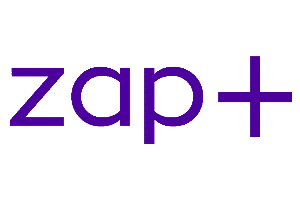 São Paulo | SP | Brazil
O Grupo ZAP nasceu da fusão dos portais ZAP e Viva Real - líderes nacionais do mercado imobiliário. A nova empresa é muito mais que classificados de imóveis. Ela oferece uma solução completa para todo o segmento de imóveis, por meio de suas ofertas de produtos, inteligência de dados, serviços e informações de credibilidade que geram ganhos e decisões mais precisas para quem está envolvido no processo. Mensalmente, o grupo gera 4 milhões de contatos de interessados para mais de 8 milhões de anúncios de imóveis e recebe 46 milhões de visitas, a maior audiência qualificada do mercado.

A Global Talent é uma agência boutique de recrutamento dedicada exclusivamente aos mercados Imobiliário e de Infraestrutura. Com um know-how especializado nestes setores, nossa missão é encontrar verdadeiros talentos capazes de transformar sua empresa.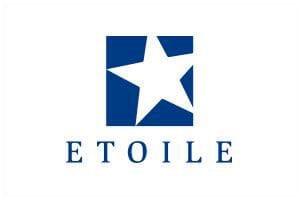 São Paulo | SP | Brazil
Com sede em São Paulo e presença nacional, a Etoile atua na incorporação imobiliária, administração hoteleira, administração rural, venda e locação de imóveis comerciais e logísticos.
Este evento é exclusivo para membros do GRI.