Terça-feira, 14 de junho
08:30 - 11:00 | Brasilia Time (GMT-3)
Torne-se membro e participe dos nossos encontros exclusivos.

Os líderes candidatos serão validados por nossa equipe que entrará em contato com mais informações sobre o clube. Sendo membro do GRI você terá acesso à nossa comunidade global, permitindo que você se conecte com mais de 10 mil membros, além de participar de nossos eventos exclusivos.
Our team will get in touch with you soon to confirm your participation
Credit: Peshkova / Shutterstock
LÍDER DO PROJETO

CommunicationsGRI Club
Brazil

Lucas
Head of Real Estate BrazilGRI Club
Lucas Tortelli is an executive with solid knowledge about hospitality and real estate industries, with more than 15 years of experience in leadership roles, he has been leading hotel teams of different markets and sizes, as well as leading some of the main real estate entities in Brazil. He was also the Business Development Director of Smartus, a content based spin off of GRI Club with the mission of sharing the best practices and reliable information about the Real Estate industry for emerging markets. Nowadays, he is the responsible for the strategy and operations of GRI Club in Brazil, developing a high-level networking environment and helping to gather the world's leading Real Estate players across the globe.
+5511993752528
+5511993752528
Em todo o mundo, o setor de data centers é um dos mais promissores, em especial quando falamos de grandes players de tecnologia como Amazon Web Services, Google e Meta. Recentemente, por exemplo, o Facebook (Meta company) anunciou um novo espaço no Texas pelo valor de USD 800 milhões. Na América Latina, o crescimento deste universo também é latente, e o Brasil é o principal mercado da região, com mais de 40% do investimento total.

Segundo relatório divulgado pela ReportLinker, em 2021, são cerca de 17 provedores terceirizados operando em mais de 44 instalações no país, além do mercado ter gerado mais de USD 680 milhões apenas em 2020. Para entender melhor o potencial e as oportunidades para investidores e altos executivos de real estate, o GRI Club realiza um club meeting sobre o tema.

Junte-se aos líderes do mercado imobiliário nesta discussão.
Discussão | 14 de Junho | 08h30 às 11h00
Data Centers
O que está por vir e como Real Estate pode se posicionar?
Setor de data centers no país - Como são as operações, o que esperar e por que esse setor deve ganhar força em real estate?
Estados Unidos e Europa - O que podemos aprender com mercados maduros?
Infraestrutura e Energia - O que precisamos para avançar? Quais os desafios e pontos de atenção deste mercado?
O mundo dos dados - Estruturação 5G e crescimento do e-commerce, IoT, big data, qual o potencial do mercado para RE a partir das novas tecnologias?

Executive Partner Development Director Latin AmericaHuawei
Brazil
Bárbara Pizzolatto tem mais de 15 anos em cargo de liderança em Gestão de Vendas e Marketing com grande experiência em vendas, viabilização de vendas, comunicação, anúncio, planejamento, desenvolvimento, manutenção, parceria, relacionamento, gestão de projetos. Atuações nas áreas de Marketing, Experiência Comercial e Técnica em Continuidade Crítica de Negócios, Energia de TI e Soluções de Refrigeração. LatAm Business Development ManagerQMC Telecom
Brazil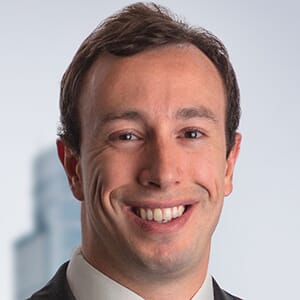 Diretor Industrial & LogísticaCBRE
Brazil
Rodrigo Couto trabalha na CBRE desde março de 2005. Gerencia a equipe de Industrial Services, composta de bem qualificados e comprometidos assalariados consultores imobiliários fornecendo a mais alta qualidade de serviços voltados a clientes corporativos e locais. Com 12 anos de experiência no mercado, atuando em diversos serviços industriais voltados a incorporadores, investidores e ocupantes, incluindo coordenação de comercialização de ativos, busca e seleção de áreas para instalação de fábricas, centros de distribuição e data centers, organização de concorrências para processos de Build to Suit e Sale & Lease Back, além de ser responsável por diversas carteiras de imóveis corporativos no Brasil.
Conheça nosso exclusivo formato
Os encontros do GRI Club não têm palestrantes nem apresentações. Em vez disso, há uma série de discussões a portas fechadas, das quais todos podem participar livremente.
É como se você estivesse em sua própria sala de estar, conversando informalmente com colegas, num ambiente dinâmico.
Torne-se um patrocinador
Entre em contato com nossa equipe e conheça as oportunidades de destaque que melhor se adequa a sua estratégia comercial.
Oportunidades de patrocinador
Preencha os dados abaixo para se candidatar a uma oportunidade de patrocínio
Successful registration
Este evento é exclusivo para membros do GRI.