As Coronavirus spreads, patterns of response from government, business and the public might offer insights for real estate and capital markets to map out contingencies in current deals, transactions and asset management.

This eMeeting will gather senior real estate leaders to discuss openly amongst each other and share what steps they are taking in order to benchmark solutions as a global community. What is the state play in different sectors, regions and asset classes to buy, sell, hold or ditch?

Mapping market fundamentals with the current coronavirus reaction patterns
Asset classes & Appetite - Time for a new risk curve?
What can we learn from the different outbreak scenarios?
Looking into the future - is Europe and America on the same curve as Asia?
Short-term vs long-term consequences for real estate & the economy
Sector specific disruption
Regional specific disruption
Business as usual cash and dealflow? If not now, when?
Participation is restricted to Club Members and eMembers.
If you would prefer to contact us by email, please send to [email protected].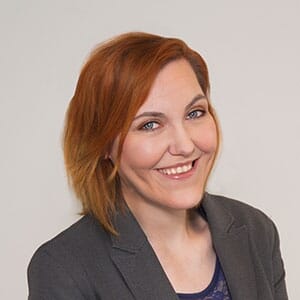 Kirsty
Senior Director - USA, Europe & Global ResearchGRI Club
I have over 10 year's experience in conference production; 7 of which have been in the real estate, venture capital and private equity sectors. I am particularly passionate about BTR, light industrial, global geopolitical and social disruption. At GRI Club, I lead our production team across Europe to develop meaningful events and club meetings for our members.

Alessio
MD, Head of RE ItalyEQT Partners
Italy
Alessio Lucentini joined EQT Partners in August 2019. Prior to joining EQT Partners, Alessio was Country Team Head and Managing Director of AXA Real Estate Investment Managers in Italy. Alessio was responsible for managing the Italian office and investments in the Italian market, increasing the portfolio and covering all asset classes, Prior to that Alessio held asset management and financial analyst positions at AIG/Lincoln and American JV, developing multi-classes real-estate projects. Alessio started his real estate career at Cushman & Wakefield in the valuation team, analysing single assets and portfolios in all Italian territory. Alessio holds a B.Sc in Economics from the University "La Sapienza" of Rome, Italy

Ben
Managing DirectorRound Hill Capital / RESIDEA
Germany
Ben Lehrecke is Managing Director at Round Hill Capital, responsible for European core residential and all asset classes German investments. Throughout his career of over twenty years in real estate, Ben Lehrecke has held numerous senior positions in acquisition, business development and management for the Pears Family Trust, KanAm Group, Tishman Speyer with a transaction track record of over €5bn. Ben holds a joined master in business management and engineering from Technical University Berlin and a master of real estate development from University of Southern California, Los Angeles.

Birgit
PartnerWolf Theiss
Poland
Birgit Kraml has been with Wolf Theiss since 2001. Birgit regularly advises large companies on significant real estate projects in Austria and CEE, and is known for her outstanding expertise in project developments and real estate acquisitions and sales. She specialises in private and public property law, tenancy law, construction, plant and environmental law, as well as in real estate dispute resolution and she is an expert for shopping centres. She has extensive experience in contract negotiations and represents clients before national civil and administrative courts and authorities. Birgit gained international experience while studying and working in London and Paris.

Carsten
Country Head SpainAEW Europe
Spain
Carsten is Country Head for Spain as well as portfolio manager for AEW Europe Value Investors, a core-plus/value-add fund actively acquiring office assets across Europe. Carsten has over 15 years' experience in acquiring and managing real estate assets throughout the US and Europe. Prior to joining AEW, Carsten was a Director at Generali, previously also working at Deutsche Bank M&A, JER Partners and Starwood Capital Group. Carsten is a German national, fluent in English, Spanish and French.

Christo
Founder & CEOLion's Head
Bulgaria
Christo Iliev is an entrepreneur with over 25 years of experience in real estate. He is a co-founder of Lion's Head Investments, a regional commercial property investor and asset manager. Christo is also the founder of AG Capital – the largest Bulgarian group of companies with real estate investment, development and asset management capabilities.He is an alumni of Harvard Business School and holds a PhD degree in Real Estate Investments. He is also RICS and YPO member.

Dobrin
CFO & Head of Capital MarketsLion's Head
Bulgaria
Dobrin Staikov serves as CFO & Head of Capital Markets at Lion's Head. Prior to this he joined AG Capital's executive team in July 2016 after over 12 years at EBRD in London. At EBRD he developed the bank's distressed asset & non-performing loan financing and investing practice and enhanced the private-equity type business in Central and Eastern Europe (CEE), Turkey and North Africa. He was also part of the Deutsche Bank (London) Emerging Markets Structuring team with focus on the CEE region. He has been a board member of equity investee companies across CEE and Turkey. He holds MBA from INSEAD and is chartered certified accountant in the UK (ACCA).

Eduardo
Gerente Sr. ValoraçãoCBRE

Eric
Founder & Managing PartnerRevetas Capital
UK
Eric has over 22 years of experience in the real estate sector, principally as a developer and investor. He is a US national and spent the majority of the last 15 years in Europe, initially investing in Belgium, Germany, and the Slovak Republic. Eric has completed over €1 billion of real estate transactions throughout US and Europe. In 2002, he launched and built Bifrost Investment Group (predecessor to Revetas Capital) into a leading CEE investment and asset manager. Since 2009, he has actively developed a platform to restructure and recapitalise distressed real estate in CEE, leading to the formation of Revetas Capital. Since then, Eric successfully restructured and recapitalised over €600 million worth of real estate assets in the region

Felipe
Partner & FounderNext Realty
Brazil
Sou engenheiro civil por profissão e empreendedor por vocação. Iniciei minha carreira profissional na construtora Camargo Correa e posteriormente trabalhei na Athie Wohnrath onde implantei o braço de criação de obras industriais. Em 2018 após um profético sonho, decidi que era a hora de empreender e junto a dois sócios fundei a Next Realty. A incorporadora chega ao mercado imobiliário paulistano com o objetivo de construir projetos residenciais boutiques nos bairros da Vila Nova Conceição, Jardins e Itaim Bibi, principalmente em terrenos compactos de 300 m2 a 500 m2. Florent
Managing DirectorSilver Oaks Hospitality Solutions

Florian
Senior MDNorthwood Investors International Limited
UK
Florian Schaefer is a Senior Managing Director at Northwood and is responsible for sourcing and executing real estate equity and debt opportunities in Europe. Prior to joining Northwood Investors, Mr. Schaefer served as a Managing Director at the Blackstone Real Estate Group. During his 14 year career at Blackstone, Mr. Schaefer was based in London and Hong Kong and was involved in over $10 billion of real estate acquisitions, disposals and financings across all property types in Europe and Asia. He has been involved in the Blackstone Real Estate Group's international expansion and most recently played a key role in leading Blackstone Real Estate's core plus business in Asia. Mr. Schaefer received an MBA from the EBS University;

Fraser
Partner & Real Estate Finance LeaderEY

Gonzalo
CEOCentenario
Peru
Experienced CEO with a demonstrated track record working in the real estate industry, managing a diversified portfolio of businesses like Office Buildings, Shopping Centers, Urban Development, Hotels, Housing and Industrial real estate. Skilled in Negotiation, Marketing, Human Capital Management, Business Planning, and the whole Real Estate field. Executive Education in top US Business Schools.

Gunther
MD, Head of Investment Transactions EUBarings Real Estate
Germany
Gunther Deutsch is Barings Head of Transactions Europe and Managing Director at Barings Germany. He is overseeing the investment markets Sweden, Finland, The Netherlands, Germany, Italy, Spain, France and the UK. Transaction volume executed over the last 3 years. 3 bn EUR of acquisistions and 2.25 bn EUR of dispositions. Prior to co-founding PAMERA in 2010 (before its acquisition by Cornerstone/Barings in 2014), Gunther Deutsch was founder and owner of the asset management platform Metis Asset Management GmbH in 2004. Previous to that, he spent 13 years in senior positions at Deutsche Bank (RREEF) and Jones Lang LaSalle (JLL) in Munich, Berlin and New York.

Need help?
WhatsApp Assistance
Monday to Friday - 8:30 a.m. to 6:00 p.m.