¿Qué hace diferente la experiencia de GRI Club?
GRI Club genera el espacio perfecto entre directivos para generar nuevas oportunidades de negocios y estar al día en las últimas tendencias inmobiliarias.
Networking Eficiente
Nuestros eventos reúnen a los principales tomadores de decisiones del sector inmobiliario, incluyendo Fibras, desarrolladores, inversionistas, operadores, bancos, entre otros. Colocando a las personas adecuadas en el lugar correcto, creamos una experiencia de networking más efectiva.
Discusiones entre pares
Cada evento cuenta con más de 10 salas de discusión donde los participantes discuten entre todos sobre los desafíos más relevantes de la industria, nuevas tendencias, tecnologías e historias de éxito enfocadas en cada segmento inmobiliario.

Inversionistas
Administradores de Activos
Bancos
Bancos de Inversión
Family Offices
Fibras Fondos de Capital Privado
Fondos de Pensión
Fondos Soberanos
Desarrolladores
Bancos de Tierra
Centros Comerciales
Industrial & Logística
Oficinas
Operadores Hoteleros
Residenciales

Especialistas del Mercado
Abogados
Arquitectos
Constructoras
Consultores
Firmas de Ingeniería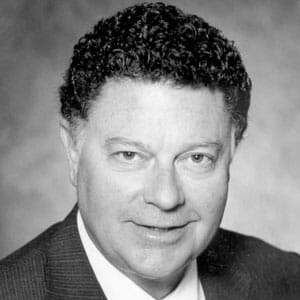 Jim
Chairman and CEOPaladin Realty Partners
James R. Worms is Chairman and Chief Executive Office of Paladin Realty Partners, LLC, an SEC- registered investment advisor headquartered in Los Angeles. Prior to forming the firm in 1995, Mr. Worms was a Managing Director of Salomon Brothers, where he co-managed the firm's worldwide real estate investment banking activities. Before joining Salomon Brothers, Mr. Worms was a principal at Eastdil Realty, and prior to Eastdil, Mr. Worms worked as a CPA at Coopers & Lybrand. Mr. Worms graduated from UCLA with a Bachelor's degree in Economics, from the Anderson School of Management at UCLA with a Master's degree in Business Administration, and from Hastings College of Law with a J.D. degree. He is a licensed attorney.

Eduardo
Vicepresidente Comercial Banca Inmobiliaria y ConstructorGrupo Bancolombia
Colombia
Desde el 2005 lidera el equipo comercial que atiende a los constructores, logrando posicionar al Banco como el líder en este sector. Administrador de Empresas de la Universidad de los Andes, Programa de Alta Gerencia y Altos Estudios en gestión y Liderazgo Estratégico de la misma Universidad y diplomado En Construcción para Directivos Bancarios, a través del Tecnológico de Monterrey. Cuenta con experiencia de más de 30 años en el sector financiero en diferentes entidades Bancarias. Está vinculado al Grupo Bancolombia desde 2003, con responsabilidad en temas comerciales. Ha dictado charlas y cursos en diferentes foros relacionados con los sectores Financiero y Constructor.

Jonathan
Jonathan
Malagón González
Ministro de Vivienda,Ciudad y TerritorioMINVIVIENDA - Ministerio de Vivienda, Ciudad y Territorio de Colombia
Colombia
Actual Ministro de Vivienda, Ciudad y Territorio de Colombia. Se ha desempeñado como Vicepresidente de ASOBANCARIA, Director de Análisis Macroeconómico y Sectorial de FEDESARROLLO, Gerente General de COMPARTEL e investigador de ANIF. Ha sido miembro de las juntas directivas del Fondo Nacional de Garantías, la Unión Latinoamericana para la Vivienda (UNIAPRAVI), la Federación Latinoamericana de Bancos (FELABAN). Es Economista de la Universidad Nacional y Administrador de Empresas de la University of London. Cuenta con una Maestría MPA de Columbia University, un Master en Finanzas Corporativas de la Universidad de Barcelona y un doctorado en Economía de Tilburg University.

Sandra
PresidentaCámara Colombiana de la Construcción CAMACOL
Colombia
Arquitecta de la Universidad Piloto de Colombia, con especializaciones en Arquitectura Urbana de la Escuela de Arquitectura de París Belleville y en Montaje de Operaciones Públicas de la Escuela de Arquitectura de París Villemin. Cuenta con un DEA en Geografía y Urbanismo del Instituto IEAL de la Universidad de la Sorbona de París y una especialización en Derecho Urbano de la Universidad del Rosario. LLegó a Camacol en el año 2006 como Gerente de la regional Bogotá y Cundinamarca, luego de trabajar como Directora de Desarrollo Territorial en el Ministerio de Ambiente, Vivienda y Desarrollo Territorial, tiempo en el cual también fue Presidenta del Consejo Profesional Nacional de Arquitectura.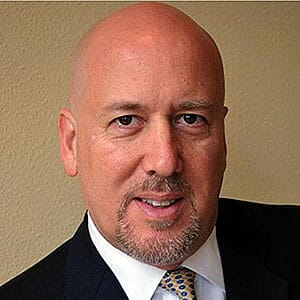 Alejandro
Paladin Realty Partners
USA

Alfredo
Chief Executive OfficerTerranum Desarrollo SAS
Colombia
Mr. Rizo is the Chief Executive Officer and co-founder of Terranum Corporate Properties (TCP). Prior to his current position Mr. Rizo was the Corporate Vice-President of Terranum where he played a critical role in the definition and implementation of the investment planning and strategy as well as the definition of the capital structure the corporate strategy and the corporate governance.

Andrés
Managing DirectorSura Investment Management - Colombia
Colombia

Bryan
Managing PartnerLOGAN Valuation
Colombia
Bryan es socio fundador de LOGAN, un grupo de consultoría y valoración de bienes raíces enfocado en clientes institucionales y fondos inmobiliarios en América Latina. LOGAN cubre todos los tipos de activos incluyendo oficinas, parques industriales, centros comerciales, terrenos, vivienda para renta, entre otros. LOGAN cuenta con oficinas en Bogotá, Ciudad de México y Lima y se destaca por sus credenciales (MAI, RICS, locales), confidencialidad (no corretaje), y servicio al cliente de alta calidad.

Felipe
Socio FundadorVisum Capital
Colombia
Socio fundador de Inverlink— M.B.A., Harvard Business School; Economia Industrial, Universidad de Los Andes. El Señor Encinales fue el encargado de lanzar a Inverlink al mercado. Tiene más de 25 años de experiencia en banca de inversión. En su calidad de socio de Inverlink, ha dirigido un amplio número de transacciones de compañías entre las que se incluyen Progreso Corporación Financiera, Progreso Leasing, Progreso Reforestadora, Agrifim de Colombia, Rapistan de Colombia, Seguridad Móvil, Colcomp, Gameco, Crump América, CDM de Colombia, Café Almendra Tropical, Ofa, Calox, IFC, J.E. Rueda y Cia., Ospinas y Cia. S.A. Computec S.A., Luminex., entre otras.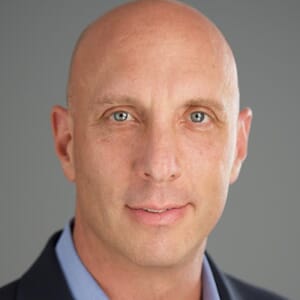 Gregorio
Managing PartnerTC Latin America Partners- NY
USA
Gregorio Schneider is the co-founder and Chief Investment Officer of TC Latin America Partners. He has more than 25 years of experience in emerging markets, investing in both the public and private markets through a variety of assets and strategies, including debt, equity, distressed assets and real estate. Prior to forming TC Latin America Partners, Gregorio was Managing Director and Head of Emerging Markets at Och-Ziff Capital Management, Portfolio Manager at The Rohatyn Group (TRG) and worked at Spinnaker Capital. Gregorio is a member of the EMPEA Latin America Council and the LAVCA real estate council. He holds an MBA from Columbia Business School and received a Bachelor of Business Administration from the ITAM in Mexico City.

Jairo
PresidentePEI Asset Management
Colombia
Jairo Corrales es el Presidente de Pei Asset Management, administrador del Pei, vehículo de inversión inmobiliaria líder en Colombia. Cuenta con más de 20 años de experiencia en la industria y desde 2009 hace parte de la organización. Al frente de Pei Asset Management ha estructurado la adquisición de más de 500,000 m2 en diferentes categorías de inmuebles como comerciales, corporativos, logísticos y de usos especializados. Participó en la estructuración de la Sede Corporativa Isagen en Medellín, el Centro Comercial Plaza Central y la torre Atrio entre otros.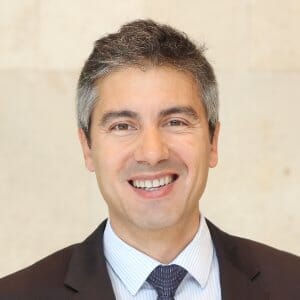 Joan
EVP, Global Head Commercial Real Estate & HotelsBanco de Sabadell - Miami
USA

Josef
Managing DirectorPeninsula Investment Group - USA
USA
He began working in the real estate sector in 2003 as President in Rain Forest Tram Ltd with operations in the US, Mexico, Central America and Caribbean. He was involved in the creation, site selection, development and project management. Working in the region, he identified a shortage of housing and therefore an opportunity to invest in real estate developments and in 2006 he created Peninsula. He is responsible for the relationship with investors and the portfolio allocation for projects in Mexico, Central America and Colombia.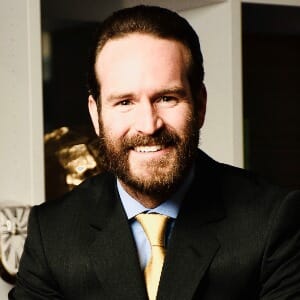 Juan
Chief Investment OfficerYellowstone Capital Partners
Colombia
Mr. Moreno is Co-Founder & CIO at Yellowstone, an Amarilo Group company since inception. He has +12 years of professional experience in Private Equity and Real Estate investments and development. Between 2008 and 2012 he worked as a Private Equity Associate at MAS Equity Partners, a pioneer Private Equity Firm in the Andean Region. Mr. Moreno was born in Miami, FL and served in the Colombian Military as an Infantryman between 2002 and 2003, where he participated in desert operations in the Sinai Peninsula, and earned a medal of honor. He obtained an M.B.A. from IE Business School in Madrid, and a BSc in Industrial Engineering with minor in Mathematical Finance from Universidad de los Andes in Bogota.

María
Head of the Real Estate BusinessGrupo Argos
Colombia

Philipp
Managing DirectorJamestown Latin America
Colombia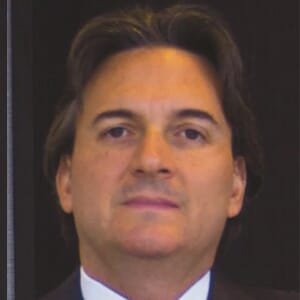 Rafael
CEOQBO
Colombia
Rafael es fundador, socio y CEO de QBO Constructores SAS empresa dedicada al desarrollo inmobiliario desde 2003. Es Administrador de Empresas de la Universidad EAFIT con estudios en el London School of Economics. Ha desempeñado cargos relevantes en la industria financiera Colombiana en su paso por la Corporación Financiera del Valle (Corfivalle) y en la industria de la aviación durante sus 5 años en Avianca donde fue Vicepresidente Comercial de la aerolínea para América Latina.

Rogerio
Head of Hospitality & TourismIDB Invest
USA
With over 20 years of real estate and hospitality experience, Rogerio leads all initiatives related to hospitality and tourism in Latin America and the Caribbean for IDB Invest, the private sector division of the Inter-American Development Bank Group. In his capacity as Head of Tourism, he is responsible for origination, transactions and for executing IDB Invest's strategy in the region, offering a variety of financial instruments including debt, mezzanine and equity.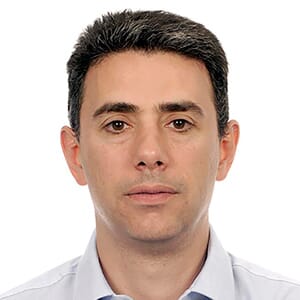 Santiago
Global Head - Commercial PropertyIFC
USA
Santiago Porta is the IFC's Global Sector Leader for Commercial Property. He has over 13 years in banking, leading investments and client relationships with key private sector partners across all property subsectors and emerging markets regions -including Latin America, Africa, Middle East, Eastern Europe and Asia. He lives in Washington DC, US, and, before joining IFC, he worked in the structured finance and corporate finance groups at Enron and Price Waterhouse Coopers respectively. Santiago holds an MBA from IESE Business School and an Industrial Engineering Degree at Instituto Tecnológico de Buenos Aires.

Agostina
Club Manager LatAmGRI Club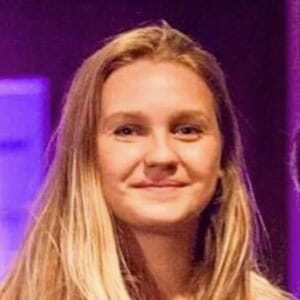 Giovana
Director of Andean Countries & HospitalityGRI Club
Graduated in Advertising and Marketing from Pontifícia Universidade de Campinas. Experience in the service and sales business. Currently focused on developing relationships among entrepreneurs in the real estate market. Responsible for the RE Club in Chile, Colombia, Argentina and Peru. Actively involved in the decisions and organization of meetings for members, and the relationship between them. Focused on bringing new members and relevant companies from the sector, to develop the Club in the Andean countries, and Argentina. Also responsible for the Hospitality sector throughout Latin America, concentrating efforts, for the main meeting of the sector at a regional level.
+55 19 99333 5806
+55 19 99333 5806