Qué encontrarás en el evento
Matchmaking con socios potenciales
Oportunidades de negocios concretas
+10 discusiones abordadas
Experiencia internacional
Conocimiento profundo del sector
Financiamiento e inversión
Ambiente privado con amigos de la industria
Desafíos y búsqueda conjunta de soluciones
Números de la última edición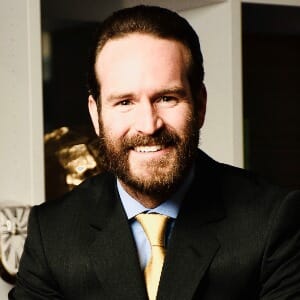 CIOYellowstone Capital Partners
Colombia
Mr. Moreno is Co-Founder & CIO at Yellowstone, a Colombia and US-based sustainable investments firm. He has +13 years of professional experience in Private Equity and Real Estate investments and development. Between 2008 and 2012 he worked as a Private Equity Associate at MAS Equity Partners, a pioneer Private Equity Firm in the Andean Region. Mr. Moreno was born in Miami, FL and served in the Colombian Military as an Infantryman between 2002 and 2003, where he participated in desert operations in the Sinai Peninsula, and earned a medal of honor. He obtained an M.B.A. from IE Business School in Madrid, and a BSc in Industrial Engineering with minor in Mathematical Finance from Universidad de los Andes in Bogota.

Socio FundadorVISUM CAPITAL
Colombia
Socio fundador de Inverlink— M.B.A., Harvard Business School; Economia Industrial, Universidad de Los Andes. El Señor Encinales fue el encargado de lanzar a Inverlink al mercado. Tiene más de 25 años de experiencia en banca de inversión. En su calidad de socio de Inverlink, ha dirigido un amplio número de transacciones de compañías entre las que se incluyen Progreso Corporación Financiera, Progreso Leasing, Progreso Reforestadora, Agrifim de Colombia, Rapistan de Colombia, Seguridad Móvil, Colcomp, Gameco, Crump América, CDM de Colombia, Café Almendra Tropical, Ofa, Calox, IFC, J.E. Rueda y Cia., Ospinas y Cia. S.A. Computec S.A., Luminex., entre otras.
Keynotes Speakers y Master Sessions
Inversión - ¿Tiempo de apostar, precaución o equilibrio?
James R. Worms, Chairman and CEO
- Paladin Realty Partners
¿Qué impacto tendrá el plan del Gobierno para reactivar la construcción de vivienda?
Jonathan Malagón González, Ministro de Vivienda,Ciudad y Territorio
- Gobierno de Colombia
Inversión extranjera – Colombia sigue siendo un destino seguro para el inversionista?
Thomas McDonald, Managing Partner and Co-Founder
- Jaguar Growth Partners
Insights 2022 - Proyecciones económicas para el mercado colombiano
Munir Jalil, Jefe de Investigaciones Económicas Región Andina
- BTG Pactual
Perspectivas de gigantes - ¿Cuáles son las claves del éxito?
Roberto Moreno Mejía
(Amarilo),
Rafael Londoño
(QBO)
y María Clara Aristizábal
(Grupo Argos)
Sam Zell,
Equity International
This eMeeting is exclusive
for Premium members
This event is exclusive for GRI members.