KEYNOTE SPEAKER
Mario

Marcel
Ministro de Hacienda
Ministerio de Hacienda de Chile
KEYNOTE SPEAKER
Adriano

Mantesso
Managing Director - Head of LatAm
Ivanhoé Cambridge

Ministro de HaciendaMinisterio de Hacienda de Chile
Chile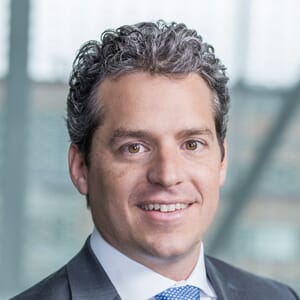 Managing Director - Head of LatAmIvanhoé Cambridge
Brazil
As the leader of the Latin America team, Adriano Mantesso is responsible for making RE investments locally, developing asset-management strategies and overseeing strategic partnerships for the region. Mr. Mantesso has extensive experience in the industry. Before joining Ivanhoé Cambridge in 2017, he worked for five years at the investment bank BTG Pactual, where he became Partner and Head of Income Producing Properties (RE), managing what was then the largest local REIT. From 2005 to 2012, he worked for Brazilian Capital, managing private and public RE investment funds.
86 people are attending
Credit: Jose Luis Stephens / Shutterstock
LÍDER DEL PROYECTO
Agostina

Airaudo
Production and Content Director - LatAm
GRI Club
Javier

Duerto
Commercial Director, LatAm
GRI Club
Rafael

Balza
Business Executive, Andean Region
GRI Club

Agostina
Production and Content Director - LatAmGRI Club

Commercial Director, LatAmGRI Club
Colombia
Graduated in Business Administration from Universidad Tecnologica del Centro. With a Master's Degree in Marketing Management and Development of International Markets from EAE Business School in Spain. Experience development markets sales business in Latam. Responsible for the RE Club as Director of Andean Countries (Colombia, Chile and Peru). Focused on developing relationships among entrepreneurs in the real estate market.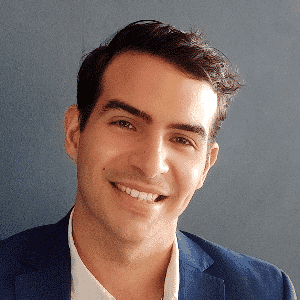 Business Executive, Andean RegionGRI Club
Mexico
¿Qué oportunidades de desarrollo ofrecen los distintos segmentos inmobiliarios? ¿Cómo aprovechar estos tiempos desafiantes para posicionarse en el mercado y generar proyectos exitosos? ¿Qué alternativas de financiamiento e inversión tendrán mayor viabilidad y ofrecerán mejores retornos? ¿Qué opina el tenedor de capital? ¿Qué se espera del nuevo gobierno y el proceso constituyente? ¿El multifamily y el industrial logístico serán las estrellas de los próximos años? ¿Cuán relevante es el rol de la tecnología y cuánta atención debe colocarse en ESG?

Luego de meses retadores conectados de forma remota, Chile GRI Real Estate 2022 se lanza de forma presencial en su 3ra edición.
En salas de debates simultáneas y a puertas cerradas, los líderes y altos ejecutivos del sector inmobiliario intercambiarán perspectivas relacionadas a los diferentes segmentos del mercado, compartirán casos de éxito, analizarán desafíos y definirán las tendencias que regirán a la industria en los próximos años.
Los temas abordados en cada debate se definen a partir del interés de los miembros y Advisory Board, que indican cuáles son los asuntos que deben discutirse y no pueden soslayarse. Entre ellos, se conversará sobre vivienda, multifamily for rent, retail y centros comerciales, e-commerce y logística, proptech, el futuro de las oficinas, oportunidades en hotelería, usos mixtos, ESG y financiamiento e inversión.
Únete al encuentro anual de Chile GRI, genera relaciones valiosas con los líderes más influyentes del real estate chileno y comparte visiones de mercado en un ambiente exclusivo y de networking de alto nivel.
Agenda
Saturday, December 2nd
2023
Close
Ve el cronograma completo
Qué encontrarás en el evento
Matchmaking con
socios potenciales
Oportunidades de
negocios concretas
+10
discusiones abordadas
Experiencia
internacional
Conocimiento profundo
del sector
Financiamiento
e inversión
Ambiente privado
con amigos de la industria
Desafíos y búsqueda
conjunta de soluciones
Discusiones
Keynote Speaker | 3 de agosto | 15:00 - 16:00
La perspectiva del inversor internacional
¿Por qué Chile?
Contexto y puntos a favor - ¿Qué factores definen al país como un buen destino de inversión internacional? ¿Cuál es el potencial del mercado?
Multifamiy for rent - ¿Cuáles son los pros y contras de este formato? ¿Qué proyecciones tienen para los próximos 5 años?
Relaciones de negocios - ¿Qué debe tener un socio comercial? ¿Cómo limar las asperezas? ¿Cuáles han sido los principales desafíos para construir relaciones win-win y cómo se enfrentaron? ¿Existen nuevas estructuras financieras interesantes?
Discusiones Simultáneas | 3 de agosto | 16:45 - 17:45
Hospitality & Turismo
Lecciones aprendidas y desarrollos futuros
Evolución de los mercados - ¿Qué clase de activo se está recuperando con mayor rapidez en cuanto a ocupación y tarifas? ¿Qué ciudades serán más dinámicas a corto y largo plazo?
Cambios de hábitos - ¿Quién será el huesped de los próximos 12 meses? ¿Qué cambios comportamentales vienen impactando a la industria? ¿Qué papel tienen la tecnología y las nuevas plataformas en esta evolución?
Oportunidades promisorias - ¿Cuáles son las preferencias de los bancos e inversores? ¿Acompañan los institucionales? ¿Cuán relevantes son los criterios ESG?
Discusiones Simultáneas | 3 de agosto | 16:45 - 17:45
Reconfiguración de oficinas y espacios de trabajo
¿Cómo adaptarse a las nuevas tendencias?
Precios y Vacancias - ¿Cómo se comportan los diferentes activos? ¿Se está viendo una revalorización de las ubicaciones secundarias y de los proyectos prime? ¿Cómo podría afectar esto al apetito por las transacciones?
Financiamiento e Inversión - ¿Qué productos le interesan a los inversores y bancos? ¿Core, nuevos desarrollos, valor añadido, otros? ¿Qué nuevas estructuras de negocios prometen desenlaces exitosos?
"Localización, localización, Localización" Vs. "Localización, insights y experiencia" - Visiones sobre la evolución del activo y consideraciones clave sobre el nuevo inquilino
Discusión Master | 3 de agosto | 18:15 - 19:15
Financiamiento e Inversión
Oportunidades y desafíos que potencian el desarrollo local
Contexto y Lecciones aprendidas - ¿Cómo está afectando el contexto constitucional y político el levantamiento de capital? ¿Qué conclusiones pueden levantarse a partir de la pandemia?
Estructuras de negocios - ¿Qué modelos de capital se lucieron este último tiempo? ¿Cuáles elementos son significativos para construir relaciones de win-win? ¿Cómo actuar frente al aumento de tasas?
Perspectivas de oportunidades - ¿Cuál es la visión del inversor y de los bancos acerca de las oportunidades en el corto, medio y largo plazo? ¿Cómo atraer al capital extranjero?
Keynote Speaker | 4 de agosto | 09:30 - 10:45
Mario Marcel
Escenario macroeconómico, proceso constituyente y plan de gobierno
Nueva constitución - ¿Cuáles elementos traerán transformaciones profundas en la economía? ¿Dónde puede haber mayores riesgos? ¿Qué oportunidades se despiertan?
Visiones de mercado - ¿Cuáles fortalezas debe defender Chile frente a otros países? ¿Cuáles son los desafíos? ¿Qué actividades son prioritarias para el gobierno?
Construyendo país - ¿Cómo trabajar en conjunto para potenciar los mercados? ¿Cuál es el rol del privado y cuál el del gobierno en este proceso? ¿Hacia dónde camina el país?
Discusiones Simultáneas | 4 de agosto | 11:30 - 12:30
Vivienda & Nuevos Modelos en Chile
¿Qué caminos son prometedores?
Premium, clase media, Vivienda social - ¿Qué activos son más atractivos en términos de retornos? ¿En qué geografías se observan oportunidades interesantes? ¿Qué medidas del Estado incentivan eficientemente la actividad? ¿Cómo están acompañando los bancos e inversionistas?
Retos e interrogantes - ¿Dónde están las principales dudas al proyectar viviendas desde cero? ¿Qué desafíos presenta el contexto actual? ¿Cómo prepararse frente el nuevo gobierno y reforma constituyente?
Coliving, Student Housing, Senior Housing - ¿Cuán maduro está el mercado para recibir estos modelos? ¿Cuáles son las claves de éxito de cada uno? ¿Qué se espera para los próximos 5 años? ¿Cuán simple es la consecusión del financiamiento?
Discusiones Simultáneas | 4 de agosto | 11:30 - 12:30
Aceleración del sector industrial logístico
¿Cuál es su rumbo?
Centros de Almacenaje, Centros de Distribución, Depósitos Urbanos, Puntos de Retiro - ¿Qué activos tienen mayor potencial de crecimiento? ¿Dónde están las mejores ubicaciones para cada uno? ¿Cuáles generan resultados mayores?
Herramientas tecnológicas y logística inteligente - ¿Qué nuevas sorpresas puede traer el eCommerce? ¿Cuáles soluciones aumentan la eficacia de los procesos? ¿Los retornos justifican los costos?
Acceso al capital - ¿Cómo evolucionó la entrada de nuevos actores? ¿Cuánto peso tiene el inversor institucional?
Discusión Master | 4 de agosto | 13:45 - 14:45
Multifamily for rent
Resiliencia, dinamismo y retos futuros
Comportamiento resiliente

- ¿Qué ventajas del modelo se consolidaron en los últimos 24 meses? ¿Qué lecciones se aprendieron sobre su comportamiento? ¿Cuál es el potencial real del activo en el mercado?

Desafíos por delante

- ¿De qué forma compite el mercado informal? ¿Cómo mejorar la disponibilidad de bancos, inversionistas y fondos para aportar capital en estos activo? ¿Qué estrategias tomar frente a las normativas urbanísticas?

Nuevos desarrollos

- ¿Cuánta relevancia tienen elementos como programas de flexibilidad, sostenibilidad, trabajo remoto, entre otros, en la conceptualización de proyectos futuros? ¿Qué tecnologías mejoran las cuestiones operativas? ¿Hay espacio para nuevos jugadores?
Discusiones simultáneas | 4 de agosto | 15:15 - 16:15
ESG
Áreas de aplicación y decisiones de negocios
Certificaciones - ¿Son determinantes para iniciarse en este camino? ¿Cuál es la inversión necesaria? ¿Se traduce en mejores retornos?
Estrategias alternativas de impacto - ¿Qué áreas deben priorizarse? ¿Eficiencia energética, medición de huella de carbono, ética social?
Respuesta de los Stakeholders - ¿Cómo preparar al equipo? ¿El financiamiento llega más fácil y barato? ¿El mercado está dispuesto a pagar más?
Discusiones simultáneas | 4 de agosto | 15:15 - 16:15
Metamorfosis del retail
Cambios de dinámicas & oportunidades de mercado
eCommerce, Dark Stores y Showrooms - ¿Cuál es el impacto de cada tendencia? ¿Cómo adaptar los activos al nuevo consumidor? ¿Qué rol juega la tecnología en este contexto?
Levantamiento de capital - ¿Cuáles son los intereses principales de los inversionistas, bancos y fondos? ¿Cómo construir alianzas exitosas para potenciar retornos y mitigar riesgos?
Usos Mixtos - ¿es la única salida? ¿Cuál es el mix más promisorio? ¿Qué transformaciones se esperan para los próximos años?
Discusión Master | 4 de agosto | 16:45 - 17:45
Construyendo el futuro chileno
¿Hacia donde vamos?
Levantando conclusiones - Activos promisorios, rol de la innovación y estrategias de negocios
ESG - ¿Cómo comenzar? ¿Qué acciones puntuales potencian estos valores con mayor facilidad (o menores recursos)?
Insights futuros - ¿Qué postura deben tomar los tomadores de decisión en estos tiempos complejos? ¿Cómo aprovechar las oportunidades de mercado cuidando los riesgos? ¿Quiénes serán los ganadores en el largo plazo?
Qué opinan nuestros miembros
"Siempre me ha encantado GRI por el intercambio muy abierto de ideas, opiniones, perspectivas. Ha sido siempre un agrado y muy importante juntarme con personas. La confianza es súper importante para tener relaciones con socios locales, y GRI nos ha permitido generar ese tipo de confianza."
Tom

Livelli
Senior Managing Director, South America
Greystar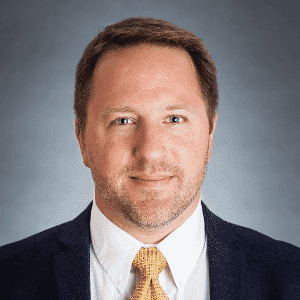 Senior Managing Director, South AmericaGreystar
USA
Thomas Livelli, Managing Director, Chile with Greystar Real Estate Partners ("Greystar"), manages multifamily (for-rent residential) real estate investment and development initiatives for Greystar in Chile and is spearheading the firm's continued growth in the region. Prior to this role, Mr. Livelli was Senior Vice President with Boston Andes Capital, a private equity real estate firm with offices in Boston, Bogotá, and Buenos Aires. Previously, as a Director of Clark Realty Capital, Mr. Livelli was responsible for the financing and development of large scale mixed-use and residential communities with an emphasis on affordable housing in Central America, where he worked closely with the Overseas Private Investment Corporation, a federal a
"El formar parte de un equipo como el de GRI no solo permitió que nuestra marca fuera reconocida por las mentes maestras del medio, sino que además podemos tener acceso a ellas como pares. Entonces es muy importante que pudimos definitivamente impulsar el conocimiento de nuestro negocio, así como de nuestras relaciones interpersonales con los líderes de la industria, gracias a formar parte de un club tan importante como GRI."
Giovanni

D'Agostino
President Mexico, Regional Managing Director Latin America
Newmark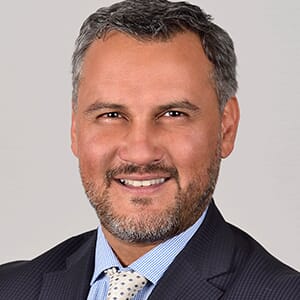 President Mexico, Regional Managing Director Latin AmericaNewmark
Mexico
Giovanni D'Agostino es Presidente de México y Director Gerente Regional para América Latina de Newmark, una de las firmas de asesoría inmobiliaria comercial líder en el mundo. Tiene más de dos décadas de experiencia en bienes raíces comerciales, brindando el más alto nivel de servicio. En los últimos tres años, ha liderado el crecimiento exponencial de Newmark México, posicionando a la empresa en más de 9 países de Latinoamérica y convirtiéndola en el líder más disruptivo de la región.
Sé patrocinador.
Sponsorship Opportunities
Include your information below to apply for sponsorship opportunities
Successful registration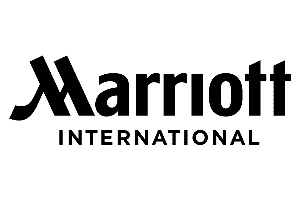 Miami | FL | USA
Hospitality sector with presence worldwide (4,000+ Hotels) & 18 brands, from luxury to select service.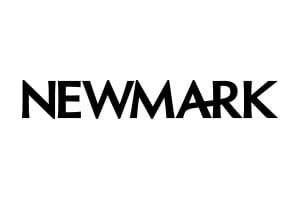 Ciudad de México, DF | Mexico
Newmark es una de las firmas de asesoría inmobiliaria comercial líder en el mundo. Con raíces que se remontan a 1929, nuestra sólida base nos convierte en uno de los nombres más confiables de la industria. Newmark se enorgullece de brindar el más alto nivel de servicio a nuestros clientes para satisfacer sus necesidades y superar sus expectativas. La plataforma de servicios de Newmark ofrece a los clientes una solución de fuente única para cada fase de la propiedad u ocupación de una propiedad.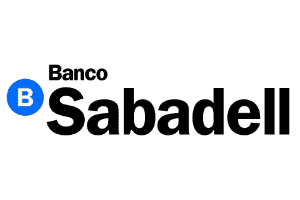 Ciudad de México | CMX | Mexico
Banco Sabadell es el cuarto grupo bancario privado español, integrado por diferentes bancos, marcas, sociedades filiales y sociedades participadas que abarcan todos los ámbitos del negocio financiero bajo un denominador común: profesionalidad y calidad. Un equipo dotado de los recursos tecnológicos y comerciales más modernos, y una organización multimarca y multicanal enfocada al cliente permiten a Banco Sabadell ocupar una destacada posición en el mercado en banca personal y de empresas.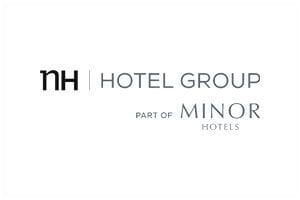 Bogotá | Colombia
NH Hotel Group part of Minor Hotels is an international hotel owner, trusted operator and investor, with a multi-national portfolio of over 530 properties. Through our Anantara, Avani, Elewana, Oaks, NH Hotels, NH Collection, nhow and TIVOLI properties, Minor Hotels operates in 50+ countries across Asia Pacific, the Middle East, Africa, the Indian Ocean, Europe and South America. Our excellence in achieving higher margins set us apart in the hotel industry (average>40% GOP Margin).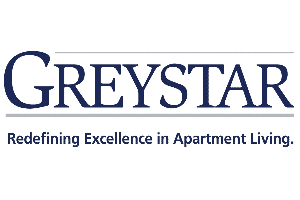 Mc Lean | VA | USA
Back in 1993, when Founder, Chairman, and CEO Bob Faith set out to build Greystar, he saw a highly fragmented multifamily industry that was more focused on assets than people. He envisioned the need for an industry leader, a blue-chip company that operated with the highest integrity and character in delivering world-class services to residents, property owners and investors in multifamily real estate. He said, "Why not us? Let's go be that company." With a winning strategy and a focus on people, Greystar set out to meet that need -- guided by the mission of enriching the lives of those we touch by doing things the right way. Greystar has learned what's important to people when it comes to a place to call home and the services that enhance the living experience. And that's why we put our heart and soul into providing beautiful living environments.

Santiago | Chile
CBRE es la principal empresa de servicios inmobiliarios del mundo, con más de 80.000 empleados distribuidos en 450 oficinas en 65 países. Nuestra empresa tiene presencia en Chile desde hace casi 20 años, durante los cuales ha estructurado y apoyado las más importantes transacciones inmobiliarias del mercado local, replicando en Chile la posición de liderazgo que CBRE tiene en el mundo. Nuestro alcance global, en conjunto con el profundo conocimiento de las realidades de cada uno de los mercados, todo apalancado en una plataforma de clase mundial, nos entrega herramientas que han probado ser de enorme utilidad para nuestros clientes locales, tanto inversionistas como usuarios, a la hora de apoyarles en la elaboración e implementación de su estrategia inmobiliaria.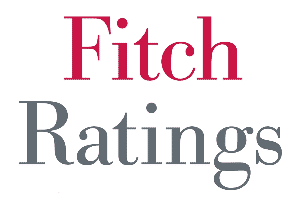 New York | NY | USA
Fitch Ratings es un líder en la provisión de calificaciones, comentarios e investigación crediticios. Dedicada a brindar valor más allá de la calificación, por medio de opiniones crediticias independientes y prospectivas, Fitch Ratings ofrece perspectivas globales basadas en su experiencia sólida en el mercado local y conocimiento del mercado crediticio. Fitch Group es un líder global en servicios de información financiera, con operaciones en más de 30 países. Fitch Group está compuesto por: Fitch Ratings, Fitch Solutions y Fitch Learning. Con oficinas centrales en Londres y Nueva York, Fitch Group es propiedad de Hearst.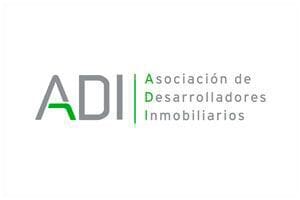 Somos una entidad gremial que agrupa a los principales actores de la industria inmobiliaria de Chile y nuestra misión es la promoción del desarrollo y progreso del sector inmobiliario en el país, en los ámbitos de vivienda, comercio, industria, turismo y servicios. Fundada el año 2002, la Asociación está comprometida con el cumplimiento estricto de las normas que rigen la actividad y con la búsqueda constante de altos estándares de calidad, servicio y eficiencia. Además de entregar productos de excelencia a nuestros clientes, nuestro interés es contribuir a la consolidación de un mercado informado y competitivo, profundizar el conocimiento de las necesidades de nuestros clientes, promover la incorporación de tecnologías sustentables y el aumento de la productividad en el rubro.
Keynotes Speakers y Master Sessions
Panorama actual y perspectivas de negocios - Chile GRI 2018
Guillermo Tagle

(Credicorp Capital),

Andrés Santa Cruz

(Associación de AFP),

Rodrigo Alfaro

(Banco Central de Chile) y

Cristóbal Torres

(ProVida AFP).
La Onda CoWorking -
Chile GRI 2018
Keynote Speaker:

Wayne Berger

, CEO, The Americas, IWG
Transformación del Retail -
Chile GRI 2019
Tom Livelli

(Greystar),

Cristián Jijena De Solminihac

(VivoCorp),

Ricardo Hepp De los Ríos


(Falabella Inmobiliario),

Andrés Torrealba

(Parque Arauco)
Oportunidades de Multifamily for Rent -
Chile GRI 2019
Keynote Speaker:

Bill Maddux

, COO, Greystar
This event is exclusive for GRI members.