Submit Your Interest
Our team will get in touch with you soon
26 people are attending
Discussions
Opening Session | 1 de septiembre | 17:00 - 19:00
Chile 2022
Perspectivas económicas y rutas para la reactivación

Chief EconomistBanco de Chile
Chile

Ministro de Economía, Fomento y TurismoMinisterio de Economía, Fomento y Turismo
Chile
Ingeniero Comercial de la Pontificia Universidad Católica de Chile, con una maestría en Estudios Latinoamericanos en Economía Internacional de la Universidad de Salamanca, España. Posee una amplia experiencia en las áreas de planificación y gestión estratégica, negociación y administración de conflictos, análisis económico/financiero y desarrollo e implementación de políticas públicas. Orientado al logro de resultados a través del liderazgo y motivación de equipos de trabajo. Creativo, de pensamiento global y con visión integral de la gestión. Experiencia en el sector público como Subsecretario de Obras Públicas, Asesor de la Dirección de Presupuestos del Ministerio de Hacienda y Concejal de la Comuna de Puente Alto.

Discusión Master | 2 de septiembre | 9:30 - 10:45
Financiamiento e Inversión
Oportunidades y desafíos que potencian el desarrollo local
Attendees
Ignacio Del Valle Valenzuela
Credicorp Capital - Chile
José Rubén Velarde
Jamestown Latin America
Martín Figueroa
Ameris Capital
Rodrigo de la Maza
CIM Group
Financiamiento e Inversión
Oportunidades y desafíos que potencian el desarrollo local
Discusiones Simultáneas | 2 de septiembre | 11:30 - 12:30
Resiliencia y Dinamismo en Sector industrial logístico - ¿Cuál es su rumbo? 
Reconfiguración de oficinas y espacios de trabajo
¿Cómo adaptarse a las nuevas tendencias?
Discusión Master | 2 de septiembre | 14:00 - 15:00
Vivienda, Multifamily & Nuevos Modelos
¿Qué caminos son prometedores?
Attendees
Cristián Morel
Empresas Armas
Francisco Perez Vargas
Empresas FPY
Rodrigo Lyon
Actual Inmobiliaria
Vivienda, Multifamily & Nuevos Modelos
¿Qué caminos son prometedores?
Discusiones Simultáneas | 2 de septiembre | 15:30 - 16:30
Hospitality & Turismo
Lecciones aprendidas y Desarrollos Futuros
Attendees
Luis Mirabelli
Accor Hotels
Metamorfosis del Retail
Cambios de dinámicas & Oportunidades de mercado
Attendees
Francisco Ghisolfo
Credicorp Capital
Hospitality & Turismo
Lecciones aprendidas y Desarrollos Futuros
Luis

Mirabelli
VP Development - South America, Hispanic
Accor Hotels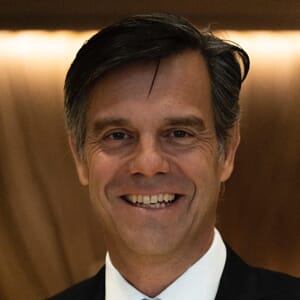 VP Development - South America, HispanicAccor Hotels
Argentina
Luis is a specialist in brand´s development and expansion in the hospitality industry in Latin America, has more than 25 years of experience working for large international corporations as well as for start-ups and smaller companies. He has a deep knowledge and understanding of the region main markets dynamic counting with an extensive network of contacts and relationships in them. He is currently Accor's vice president of development for the Hispanic countries of South America. Previously, he served as vice president of development for Wyndham Hotel Group in Latin America and the Caribbean. He also held different roles of responsibility at RCI, Royal Holiday Club and American Express.
Metamorfosis del Retail
Cambios de dinámicas & Oportunidades de mercado
Francisco

Ghisolfo
Director Inversiones Inmobiliarias
Credicorp Capital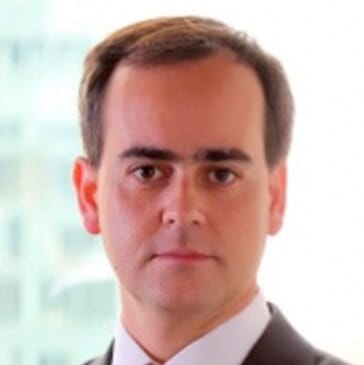 Director Inversiones InmobiliariasCredicorp Capital
Peru
Gerente de Inversiones Inmobiliarias en Credicorp Capital Chile Ingeniero Civil, Transporte y Logística de la PUC. Anteriormente Gerente de Planificación y Desarrollo en Empresas Sotraser, Subgerente de planificación y Desarrollo en Bethia y Jefe de Proyectos Inmobiliarios en Consorcio.
Timetable
Wednesday, September 1st
2021
Close
See complete schedule
05:00pm - 06:30pm
Chile 2022
Perspectivas económicas y rutas para la reactivación
Thursday, September 2nd
2021
Close
See complete schedule
09:30am - 10:45am
Financiamiento e Inversión
Oportunidades y desafíos que potencian el desarrollo local
11:30am - 12:30pm
Resiliencia y Dinamismo en Sector industrial logístico - ¿Cuál es su rumbo? 
Reconfiguración de oficinas y espacios de trabajo
¿Cómo adaptarse a las nuevas tendencias?
02:00pm - 03:00pm
Vivienda, Multifamily & Nuevos Modelos
¿Qué caminos son prometedores?
03:30pm - 04:30pm
Hospitality & Turismo
Lecciones aprendidas y Desarrollos Futuros
Metamorfosis del Retail
Cambios de dinámicas & Oportunidades de mercado
05:00pm - 06:00pm
La retomada de Chile a través de estímulos a la economía
What makes the GRI Club experience different?
New business opportunities
GRI Club Events generate the perfect space for C-Level executives to generate new business opportunities and stay up to date on the latest real estate trends.



Efficient Networking
Our events gather real estate's top decision-makers, including REIT managers, developers, investors, operators, banks, project finance companies, among others. By placing the right people in the right place we create a more effective networking experience.
Discussions among peers
Each event has over 10 discussion rooms where participants deliberate face-to-face the industry's most pressing challenges, newest trends, technologies and success stories focusing on each real estate segment.



INVESTORS
Banks • Family Offices • Investment Banks • Pension Funds • Private Equity Funds • Property Companies • REITs • Sovereign Funds
DEVELOPERS
Hotel Operators • Industrial & Logistics • Land Development Companies • Offices • Residential • Shopping Centers

MARKET SPECIALISTS
Architects • Construction & Engineering Companies • Consultants • Lawyers
"I've been coming to GRI events for many years now. Every time I do so, I always remember why I like to come because I can meet so many different people in a very special environment, it's a very effective networking network"
Brian

Finerty
Chief Investment Officer
Equity International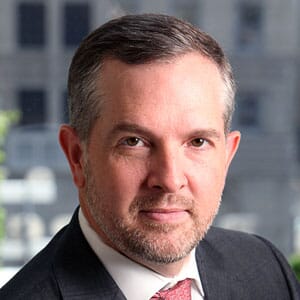 Chief Investment OfficerEquity International
USA
As Chief Investment Officer, Brian Finerty leads Equity International's Investments group, overseeing all investment activity and portfolio company management. Drawing from a deep network of relationships and experience in global markets, Brian is responsible for setting investment strategy and guiding the team in originating and executing deals. Brian is also a member of EI's Management Committee and Investment Committee. Brian is a director of five EI portfolio companies: GuardeAqui, SAMHI, Decameron Hotel & Resorts, Estapar Estacionamentos, and ARG Realty. Brian earned an MBA in analytic finance from the University of Chicago Booth School of Business and a BBA from the University of Michigan.
"The GRI differential is the quality of the participants. I believe the main players of the industry are here. So we have to interact, create networking and know people of the sector. Thus, we strengthen partnerships and identify new business opportunities."
Marcela

Drigo
Diretora de Real Estate
CPPIB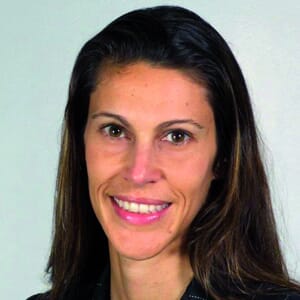 Diretora de Real EstateCPPIB
Brazil
Marcela Drigo is a Senior Vice President at Clarion Partners, a leading real estate investment manager with more than $25 billion in assets under management, offering a broad range of real estate strategies across the risk/return spectrum to its more than 200 domestic and international institutional investors. Marcela has responsibility for direct over-sight of the firm's acquisition and asset management activities in Brazil. She joined Clarion Partners in 2008 and has more than 15 years experience investing in emerging markets. Marcela established JVs with local and international operating partners and headed all the investments in the logistic sector for a large separate account. She holds a MBA from Columbia Business School.
Meet our exclusive format
GRI has no speakers, no presentations. Instead, you have a selection of closed-door discussions where everyone can participate.
Much like a conversation in your own living room, the dynamic environment allows you to engage with your peers in an informal and collegial setting.NULL

Director EjecutivoGrupo Patio
Chile
Antonio Jalaff Sanz es Director Ejecutivo de Grupo Patio. Junto a su padre y su hermano Álvaro fueron fundadores de Grupo Patio, empresa que se ha convertido en una de las principales de renta inmobiliaria en el país y líder en centros comerciales vecinales. A fines de 2014 Grupo Patio se reestructura en 4 divisiones: Patio Comercial, Patio Oficinas, Patio Industrial y Patio Capitales. Antonio lidera la división especializada en el desarrollo de proyectos para el arriendo de oficinas, que cuenta con tres edificios emblemáticos, emplazados en las más exclusivas ubicaciones de la ciudad: Patio Foster, Patio Apoquindo y Alonso by Grupo Patio.

Fernando
Sánchez Chaigneau
PresidentIndependencia SA
Chile
Ingeniero Comercial , en 1995 fundó Independencia S.A. Administradora de Fondos de Inversión, siendo su propósito continuar con el giro de Rentas Inmobiliarias a través de un Fondo de Inversión. En 2005 forma Independencia Asset Management con el propósito de gestionar inversiones inmobiliarias en USA del Fondo Rentas Inmobiliarias y prestar servicios a inversionistas calificados, llegando a administrar sobre US$1300 millones en bienes raíces. Actualmente Independencia administra en forma directa o indirectamente alrededor de US$ 2.000 millones en activos, principalmente inmobiliarios, forestales, capital de riesgo y otros activos alternativos, en Chile, USA y Uruguay.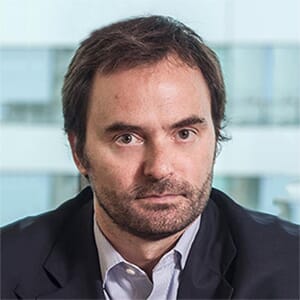 CEOSocovesa
Chile
Mauricio Varela es Ingeniero Comercial de la Universidad Católica de Chile y MBA de Stern School of Business, New York University. Sus áreas de especialidad son las finanzas y la estrategia de negocios. Prácticamente toda su carrera profesional se ha desarrollado bajo el alero de la familia Gras, liderando el desarrollo y fortalecimiento de empresas como Socovesa, Almagro y Montgras. Después de ser Gerente de Finanzas y Planificación Estratégica de la viña Montgras, gerente de Planificación y Desarrollo de Socovesa y Gerente General de Almagro, a partir del año 2010 ejerce como Gerente General de Empresas Socovesa, el principal actor de la industria inmobiliaria nacional, y director de viña Montgras.

President Argentina - ChileCBRE - Chile
Chile
Nicolás Cox es el responsable de todas las operaciones de la multinacional CBRE en territorio Argentino y Chileno. Tiene más de 20 años de experiencia en desarrollo de negocios y financiamiento de proyectos en áreas de tecnología y Real Estate. Es Ingeniero Agrónomo y posee un MBA otorgado por la Universidad Adolfo Ibáñez, donde también ha impartido clases de Estrategia Corporativa a alumnos de pre y post grado.

Director EjecutivoGrupo Sencorp
Chile
Director ejecutivo de Sencorp desde 2014, es responsable por el desarrollo de la empresa en el mercado de Real Estate en Chile. Con la experiencia traída de su estancia por Estados Unidos, Ricardo esta a cargo de la estrategia y expansión de los proyectos de Sencorp en el país y región.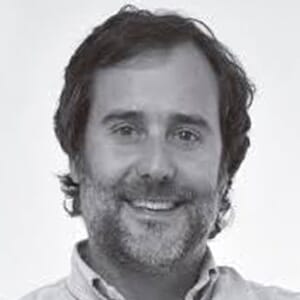 CEOActual Inmobiliaria
Chile
Rodrigo Lyon Ramirez, es chileno y tiene 47 años. Es casado con 4 hijos. Su profesión es Ingeniero Comercial de la UGM y tiene 20 años dedicados al rubro inmobilario. Toda su vida profesional ha estado ligado a importantes compañías en Chile. Desde 2011 es socio y CEO de Actual Inmobiliaria, quien tiene una importante operación en Chile, Perú y Colombia. Son expertos en la comercialización de viviendas en zonas urbanas, a la fecha tienen más de 30 proyectos en venta en los 3 países, y venden 200 millones de dólares anuales.

MD, South AmericaGreystar
USA
Thomas Livelli, Managing Director, Chile with Greystar Real Estate Partners ("Greystar"), manages multifamily (for-rent residential) real estate investment and development initiatives for Greystar in Chile and is spearheading the firm's continued growth in the region. Prior to this role, Mr. Livelli was Senior Vice President with Boston Andes Capital, a private equity real estate firm with offices in Boston, Bogotá, and Buenos Aires. Previously, as a Director of Clark Realty Capital, Mr. Livelli was responsible for the financing and development of large scale mixed-use and residential communities with an emphasis on affordable housing in Central America, where he worked closely with the Overseas Private Investment Corporation, a federal a
Event manager
Agostina

Airaudo
Club Manager LatAm
GRI Club
Event manager
Giovana

Caravetti
Director of Andean Countries & Hospitality
GRI Club

Agostina
Club Manager LatAmGRI Club
Agostina has been actively studying and working with Latin American markets for more than 11 years, specializing in business development and public relations. She has experience working in Argentina, Brazil, Peru, Chile, Colombia, Mexico and US real estate, financial and investment markets, fostering valuable connections among global leaders and GRI Club members. Agostina holds a Bachelor's Degree in Administration from the Universidad Nacional del Litoral in Argentina.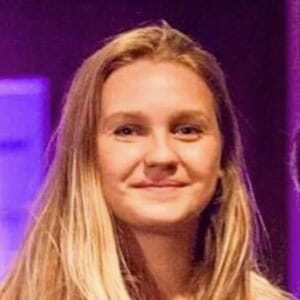 Giovana
Director of Andean Countries & HospitalityGRI Club
Graduated in Advertising and Marketing from Pontifícia Universidade de Campinas. Experience in the service and sales business. Currently focused on developing relationships among entrepreneurs in the real estate market. Responsible for the RE Club in Chile, Colombia, Argentina and Peru. Actively involved in the decisions and organization of meetings for members, and the relationship between them. Focused on bringing new members and relevant companies from the sector, to develop the Club in the Andean countries, and Argentina. Also responsible for the Hospitality sector throughout Latin America, concentrating efforts, for the main meeting of the sector at a regional level.
+55 19 99333 5806
+55 19 99333 5806
Sponsors
Interested in Sponsoring this event? Contact us for more information!
Get in Touch
Successful registration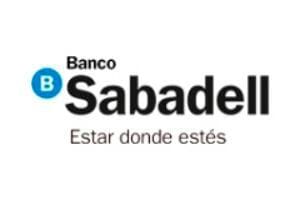 Ciudad de México | CMX | Mexico
Banco Sabadell is Spain's fourth largest private banking group, which is comprised of different banks, brands, subsidiaries and part-owned companies covering all areas of the financial business sector under a common denominator: professional performance and quality. A young, highly-qualified team, with the most modern, up-to-date technological and commercial resources and a multi-brand, multi-channel organisation focusing on the client enable Banco Sabadell to occupy an outstanding position in the personal and business banking markets.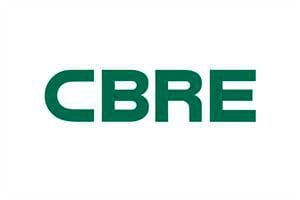 Ciudad de México | CMX | Mexico
Real Estate Consultancy specialized in providing solutions to investors developers occupiers and owners in all business lines.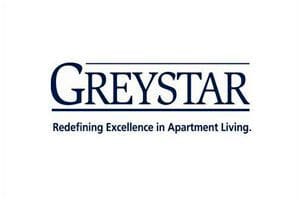 Mc Lean | VA | USA
Back in 1993, when Founder, Chairman, and CEO Bob Faith set out to build Greystar, he saw a highly fragmented multifamily industry that was more focused on assets than people. He envisioned the need for an industry leader, a blue-chip company that operated with the highest integrity and character in delivering world-class services to residents, property owners and investors in multifamily real estate. He said, "Why not us? Let's go be that company." With a winning strategy and a focus on people, Greystar set out to meet that need -- guided by the mission of enriching the lives of those we touch by doing things the right way. Greystar has learned what's important to people when it comes to a place to call home and the services that enhance the living experience. And that's why we put our heart and soul into providing beautiful living environments.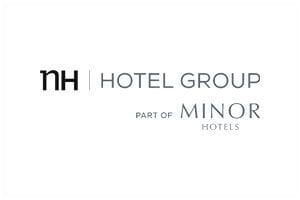 Bogotá | Colombia
NH Hotel Group part of Minor Hotels is an international hotel owner, trusted operator and investor, with a multi-national portfolio of over 530 properties. Through our Anantara, Avani, Elewana, Oaks, NH Hotels, NH Collection, nhow and TIVOLI properties, Minor Hotels operates in 50+ countries across Asia Pacific, the Middle East, Africa, the Indian Ocean, Europe and South America. Our excellence in achieving higher margins set us apart in the hotel industry (average>40% GOP Margin).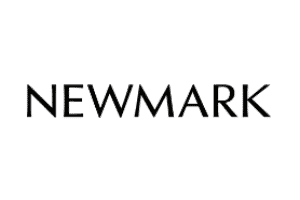 Ciudad de México, DF | Mexico
Newmark is one of the world's leading commercial real estate advisory firms. With roots dating back to 1929, our strong foundation makes us one of the most trusted names in the industry. Newmark prides itself on delivering the highest level of service to our clients to meet their needs and exceed their expectations. Newmark's fully integrated platform of services provides clients with a single-source solution for every phase of owning or occupying a property.