Sponsored by
Estoy Interesado (No Miembros)
* Campos obligatorios
Nuestro equipo te contactará pronto para confirmar tu participación
60 people are attending
Credit: Miguel Bruna / Unsplash
LÍDER DEL PROYECTO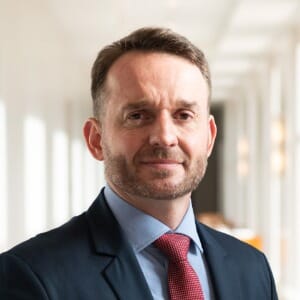 Leonardo Di Mauro
Leonardo Di Mauro
Partner | Head of Real Estate LatAm
GRI Club
+55 19 9 9369 6733
+44 20 7121 5060
Leonardo Di Mauro é Head do setor de Real Estate para LATAM, respondendo pela atuação do GRI Club em toda região. Começou sua carreira no CPqD onde atuou por quinze anos, finalizando sua trajetória nesta empresa como diretor comercial do setor de telecomunicações com forte atuação em países como Argentina, Brasil, Colômbia, Chile, México e Uruguai. É graduado em Engenharia Civil pela Escola de Engenharia de Lins, com MBA Executivo pela FGV e pós-graduado em Gestão de Projetos pela Universidade São Francisco.
El sector inmobiliario comienza a mostrar señales de mejora, desde el segundo semestre de 2020 ha habido signos de recuperación en algunos segmentos, principalmente por la presión de la iniciativa privada para iniciar la reactivación económica de Centroamérica y República Dominicana (CARD) y en términos generales se espera que haya un repunte a finales de 2021 y principios de 2022, para llegar a cifras precrisis en 2023-2024, y en algunos países hasta 2025. Participa en nuestro Central America & The Caribbean Real Estate Finance & Investments eSummit para profundizar sobre el papel que juegan las instituciones bancarias y los fondos de inversión como clave en el desarrollo económico del sector inmobiliario, acompáñanos a conocer que están haciendo las instituciones bancarias para apoyar tanto a los consumidores finales como a los grupos desarrolladores, a identificar cual es el apetito actual de inversión extranjera en la región y buscar alternativas para seguir fomentando la llegada de grupos internacionales que ayuden a la reactivación económica de la región.
Networking & Formato interactivo
Nuestros co-chairs inician el intercambio de conocimientos. Después, puedes participar tanto o tan poco como quieras; de igual a igual y en un ambiente informal con líderes claves del sector.
Planifique sus reuniones de negocios y establezca contactos con los participantes del eSummit
Debates exclusivos e informales diseñados para fomentar oportunidades de negocios y de relacionamiento cualificado; no sólo con los co- chairs de las discusiones, sino con todos los presentes.
Agende una videollamada o compruebe quién está en línea en el momento (foto de perfil resaltada en verde) y así enviar un mensaje al instante
Follow our matchmaking suggestions, with AI generated business leads based on your inputted preferences
Oportunidad de Patrocinio
Contacta a nuestro equipo y conoce las oportunidades de exposición que mejor se adapten a tu estrategia comercial.
Quiero Patrocinar
Successful registration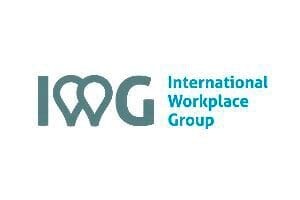 Switzerland
IWG is the leading global workspace provider with more than 3300 business centers across the globe. IWG has built an unparalleled network of office, co-working and meeting spaces for companies to use in every city in the world. Through our network of workspaces, IWG enables businesses to enhance productivity and connect over 2.5 million like-minded professionals.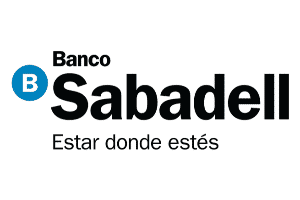 Ciudad de México | CMX | Mexico
Banco Sabadell es el cuarto grupo bancario privado español, integrado por diferentes bancos, marcas, sociedades filiales y sociedades participadas que abarcan todos los ámbitos del negocio financiero bajo un denominador común: profesionalidad y calidad. Un equipo dotado de los recursos tecnológicos y comerciales más modernos, y una organización multimarca y multicanal enfocada al cliente permiten a Banco Sabadell ocupar una destacada posición en el mercado en banca personal y de empresas.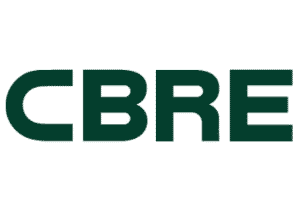 Ciudad de México | CMX | Mexico
Real Estate Consultancy specialized in providing solutions to investors developers occupiers and owners in all business lines.

Mc Lean | VA | USA
Back in 1993, when Founder, Chairman, and CEO Bob Faith set out to build Greystar, he saw a highly fragmented multifamily industry that was more focused on assets than people. He envisioned the need for an industry leader, a blue-chip company that operated with the highest integrity and character in delivering world-class services to residents, property owners and investors in multifamily real estate. He said, "Why not us? Let's go be that company." With a winning strategy and a focus on people, Greystar set out to meet that need -- guided by the mission of enriching the lives of those we touch by doing things the right way. Greystar has learned what's important to people when it comes to a place to call home and the services that enhance the living experience. And that's why we put our heart and soul into providing beautiful living environments.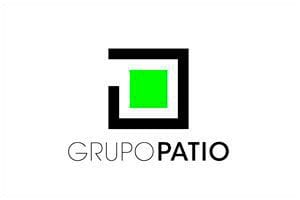 Santiago | Chile
Grupo Patio es una de las empresas líderes en el mercado de renta inmobiliaria en Latinoamérica y una de las plataformas de más alto crecimiento en la región. Cuenta con más de US$1,5 bn de activos bajo administración, invertidos en más de 70 activos inmobiliarios enfocados a renta y operando a través de sus 5 unidades de negocio: Patio Comercial, Patio Oficinas, Patio Industrial, Patio Residencial y Patio Capitales. Durante sus 14 años de operación se ha consolidado como una plataforma enfocada en la generación de valor en sus activos inmobiliarios mediante una gestión activa de su portafolio, desarrollo innovador de distintos formatos, así como un enfoque en productividad y eficiencias.

Miami | FL | USA
IHG franchises, leases, manages or owns nearly 5,200 hotels and 770,000 guest rooms in almost 100 countries, with nearly 1,500 hotels in its development pipeline. IHG also manages the world's first and largest hotel loyalty programme.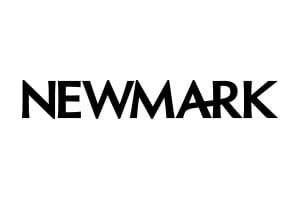 Ciudad de México, DF | Mexico
Newmark es una de las firmas de asesoría inmobiliaria comercial líder en el mundo. Con raíces que se remontan a 1929, nuestra sólida base nos convierte en uno de los nombres más confiables de la industria. Newmark se enorgullece de brindar el más alto nivel de servicio a nuestros clientes para satisfacer sus necesidades y superar sus expectativas. La plataforma de servicios de Newmark ofrece a los clientes una solución de fuente única para cada fase de la propiedad u ocupación de una propiedad.

Escazú | San José | Costa Rica

Participantes Confirmados