Central America & Caribbean GRI 2020 is the most senior real estate meeting in the region
It will bring together over 100 leaders from the regional market.
The main goal is to exchange ideas and experiences, analyze the moment of the industry and what lies ahead, investment perspectives and identify business opportunities.
Central America & Caribbean GRI 2020 is a unique opportunity
to be among the foremost
investors
,
developers
,
banks
and
lenders in the region
, and to actively shape the course of the sector.
Discussion rooms are being prepared
all focused on the most strategic issues in the regional market. In addition, there will be matchmaking roundtables to boost interactions among the participants.
Daniel
Senior Managing DirectorTishman Speyer
Mr. Cherman joined Tishman Speyer in 2001 and is the Country head since 2009, being responsible for all the company's activities in Brazil. Before assuming this role, the executive led several positions in Brazil's team, including Chief Operating Officer, managing the region's acquisitions and leasing efforts, and heading both residential and commercial development groups. In his past experiences, Mr. Cherman worked for twelve years at Birmann S/A Comércio e Empreendimentos, supervising large-scale commercial and residential developments and taking positions as general manager for Latin America operations, responsible for opening offices in Argentina and Chile.
Marcela
Diretora de Real EstateCPPIB
Marcela Drigo is a Senior Vice President at Clarion Partners, a leading real estate investment manager with more than $25 billion in assets under management, offering a broad range of real estate strategies across the risk/return spectrum to its more than 200 domestic and international institutional investors. Marcela has responsibility for direct over-sight of the firm's acquisition and asset management activities in Brazil. She joined Clarion Partners in 2008 and has more than 15 years experience investing in emerging markets. Marcela established JVs with local and international operating partners and headed all the investments in the logistic sector for a large separate account. She holds a MBA from Columbia Business School.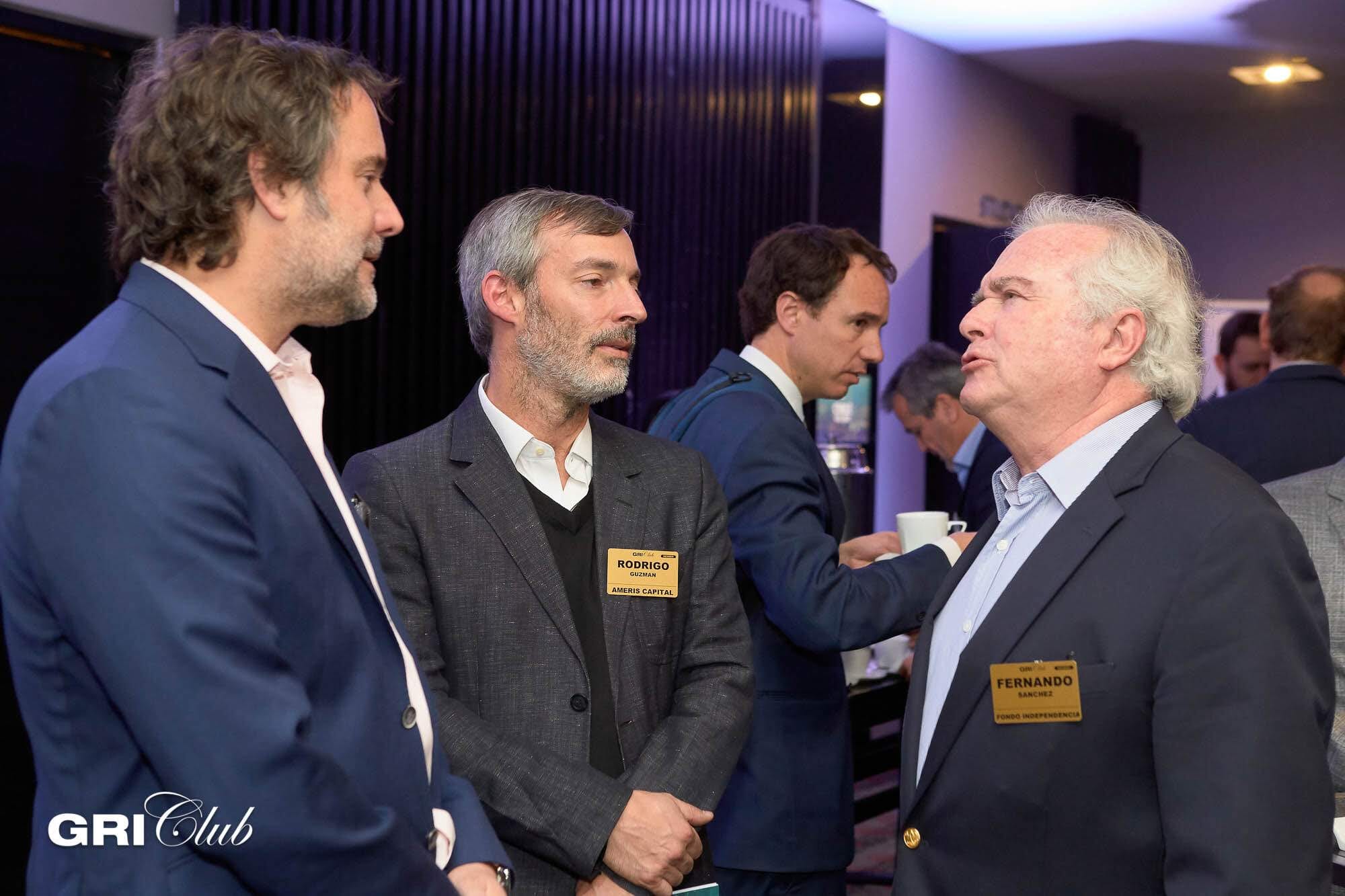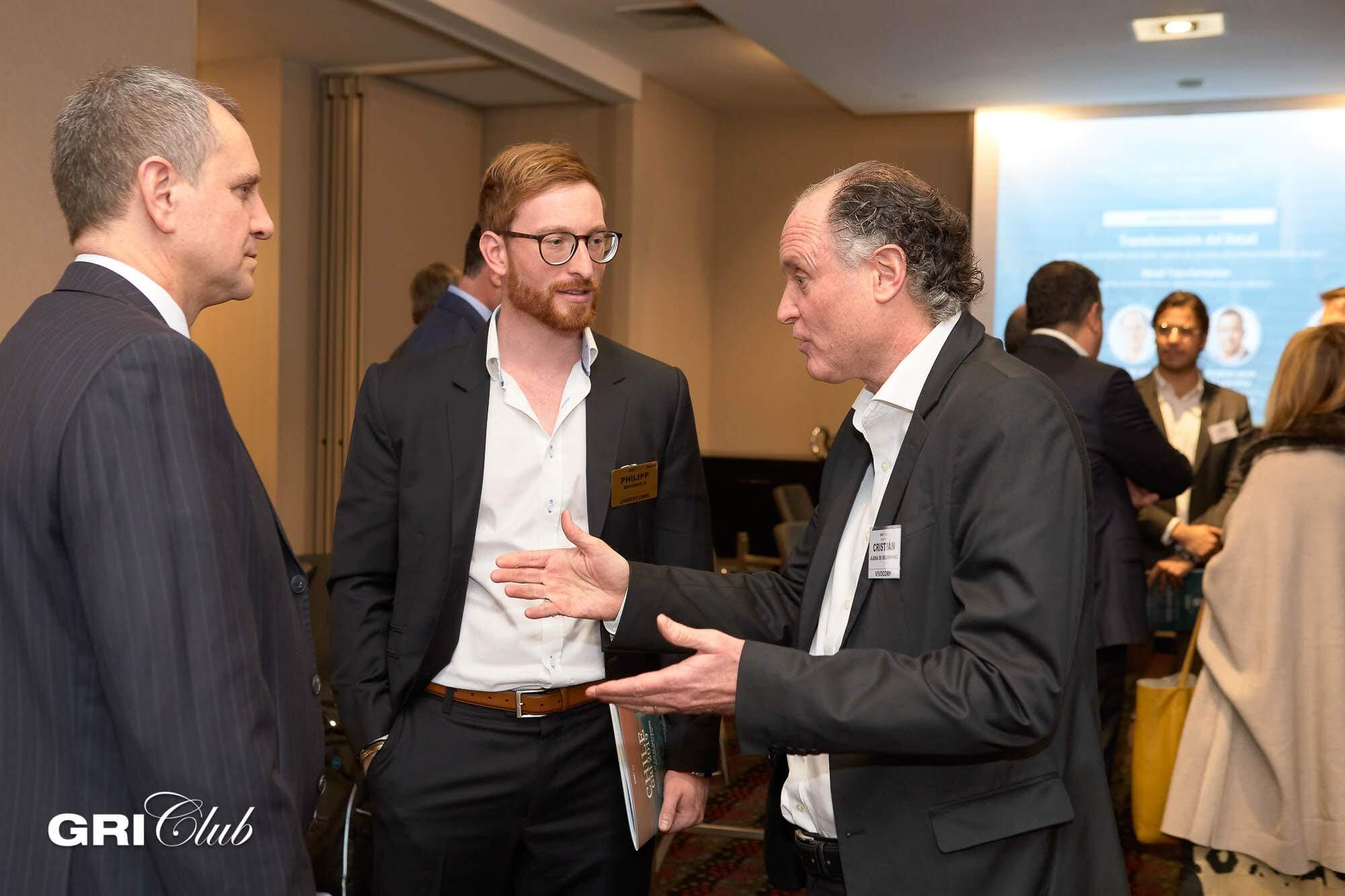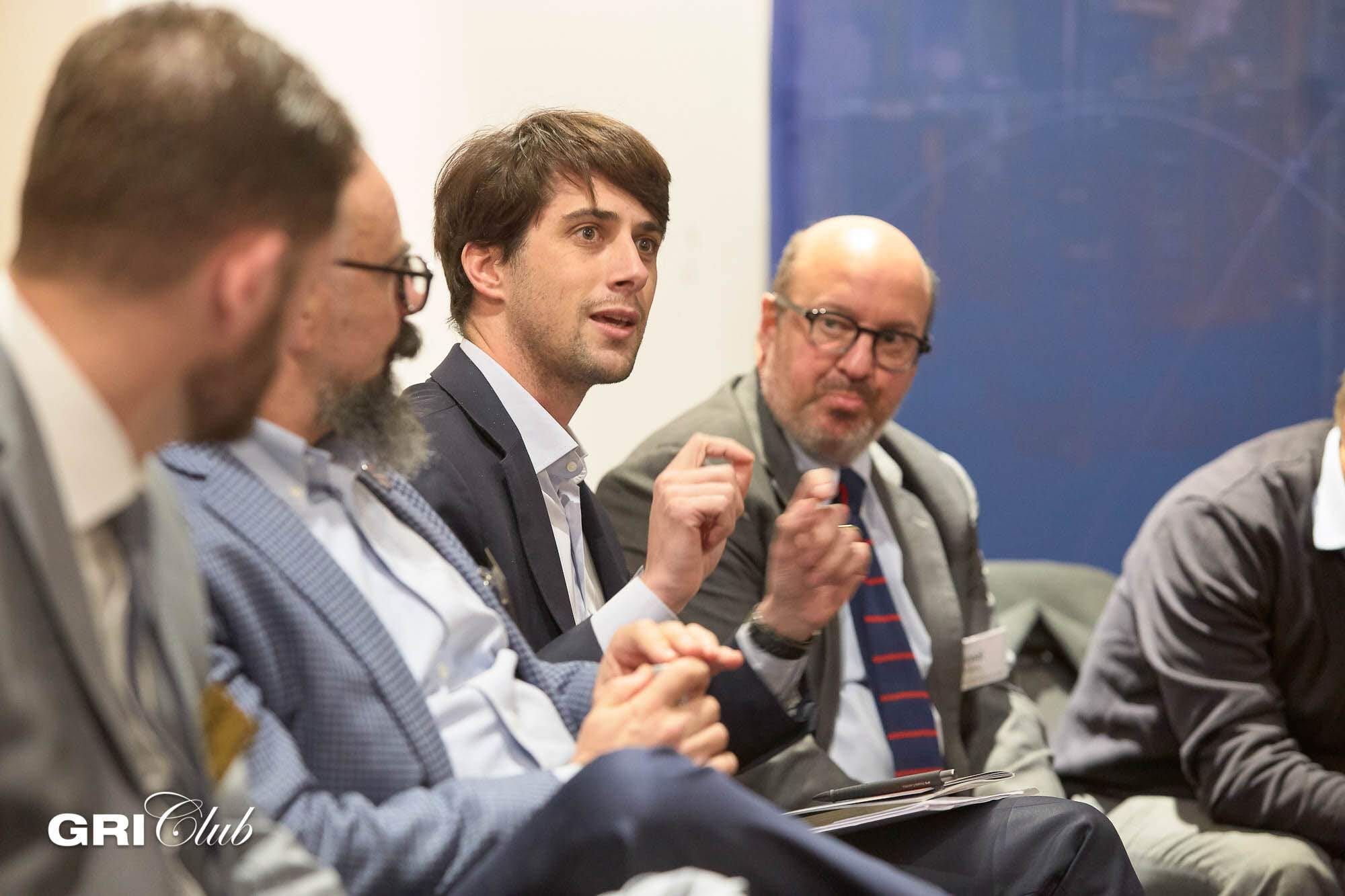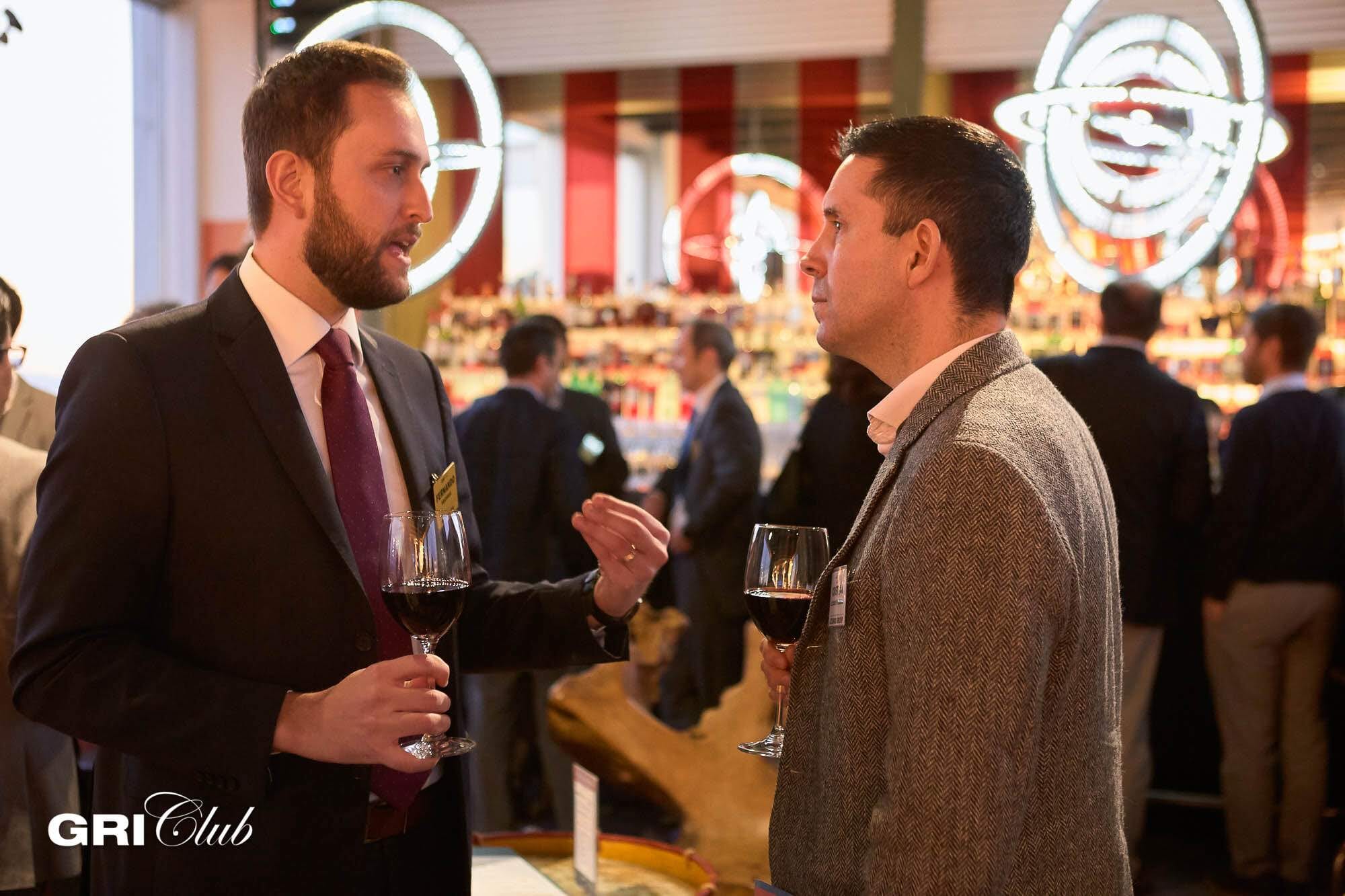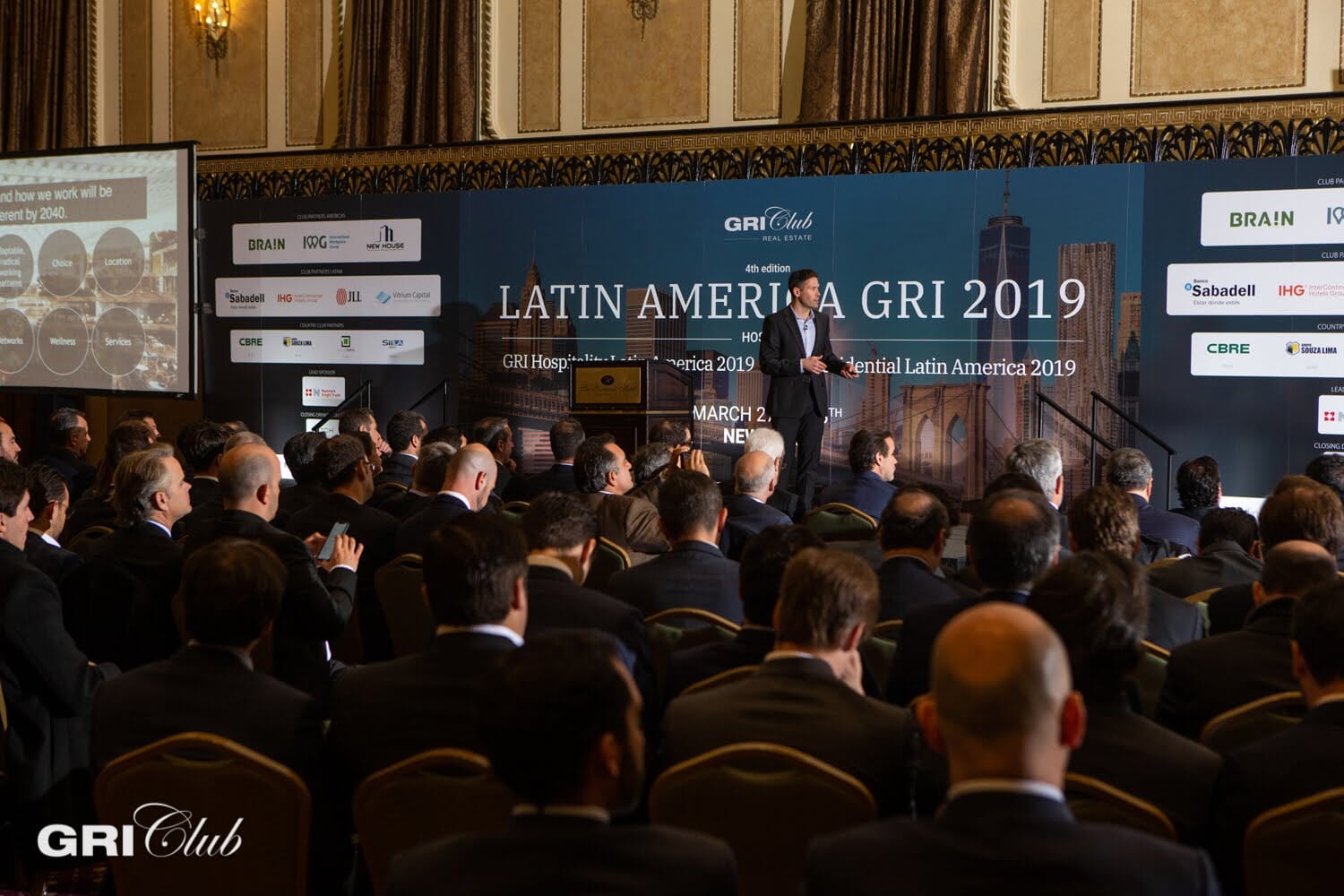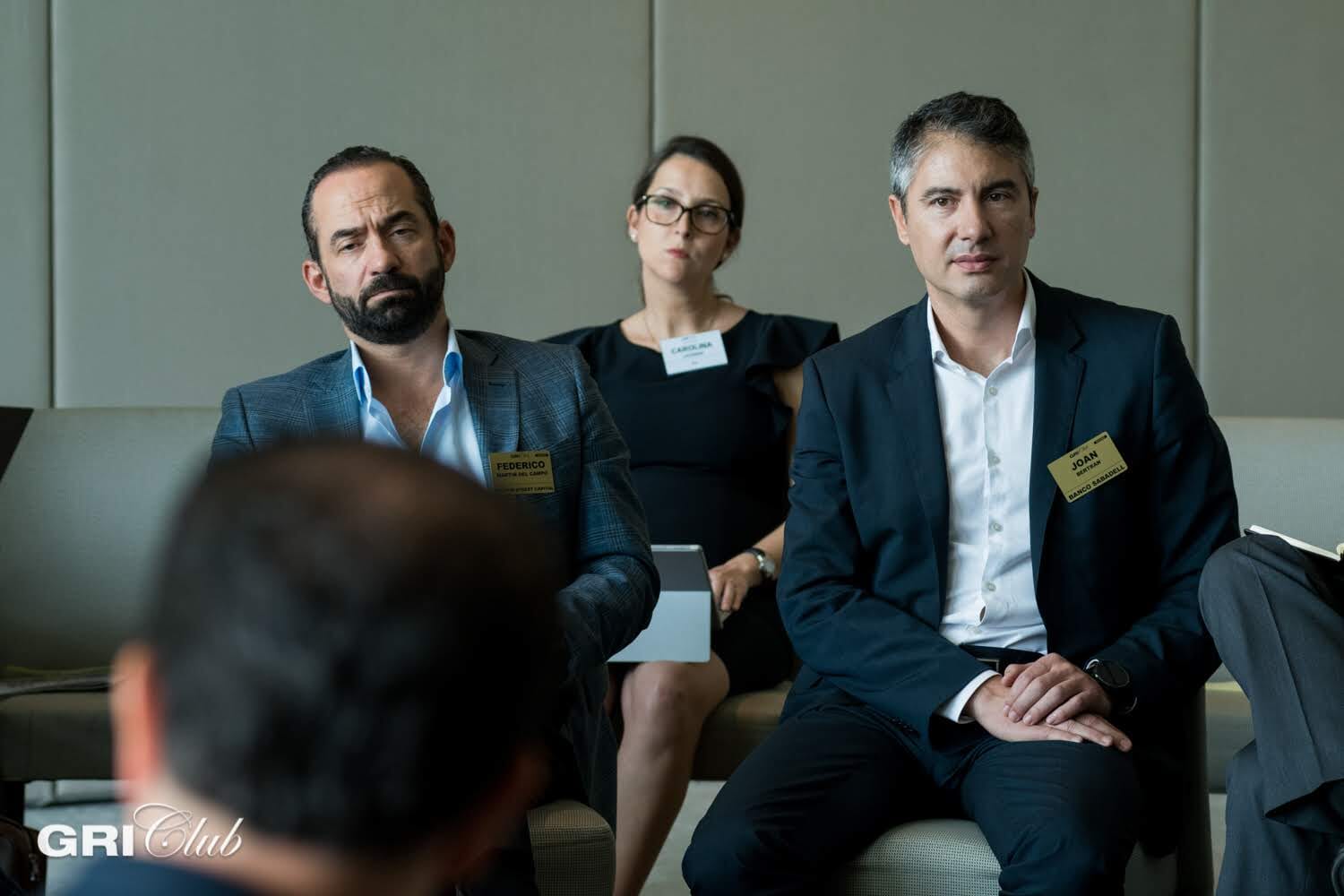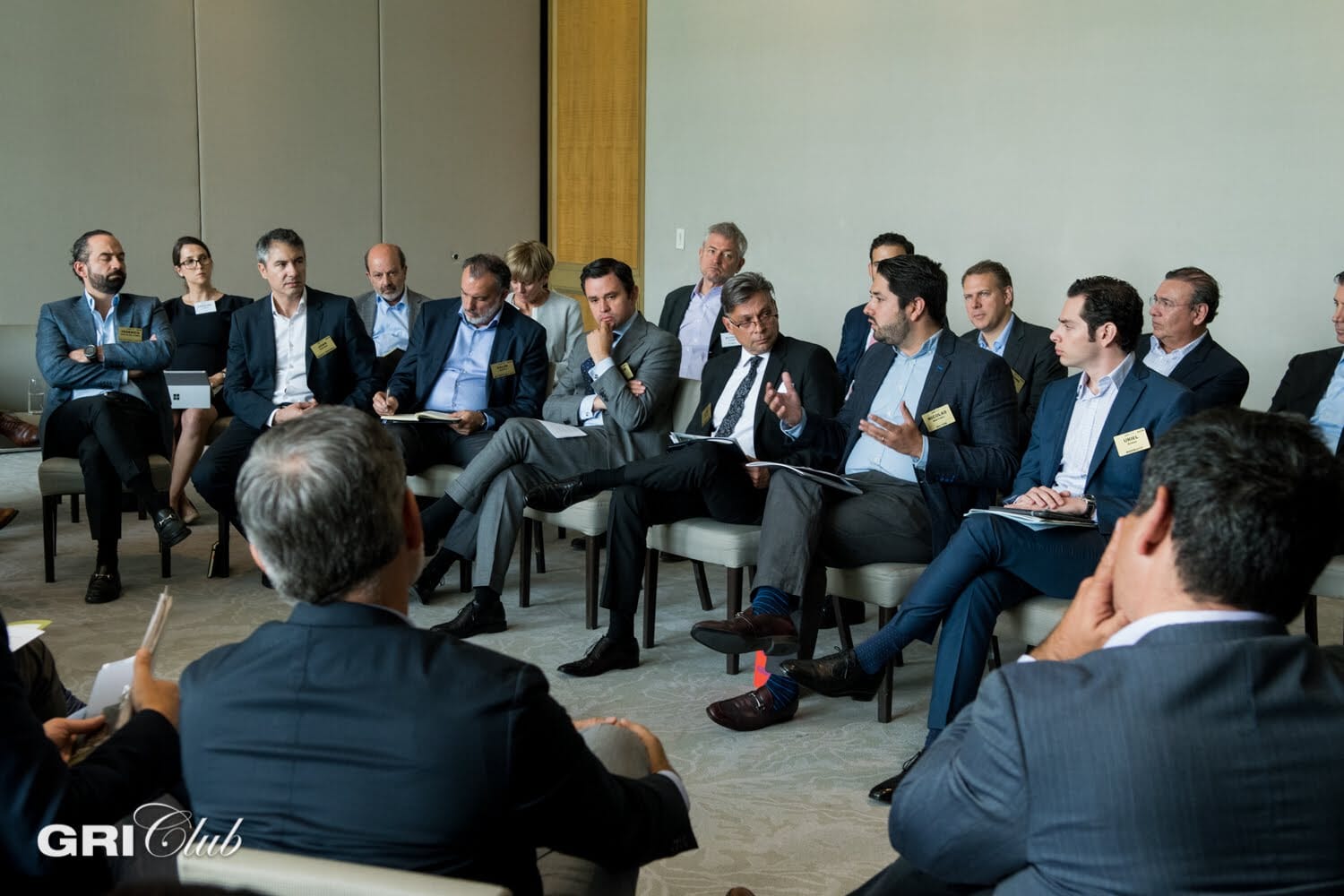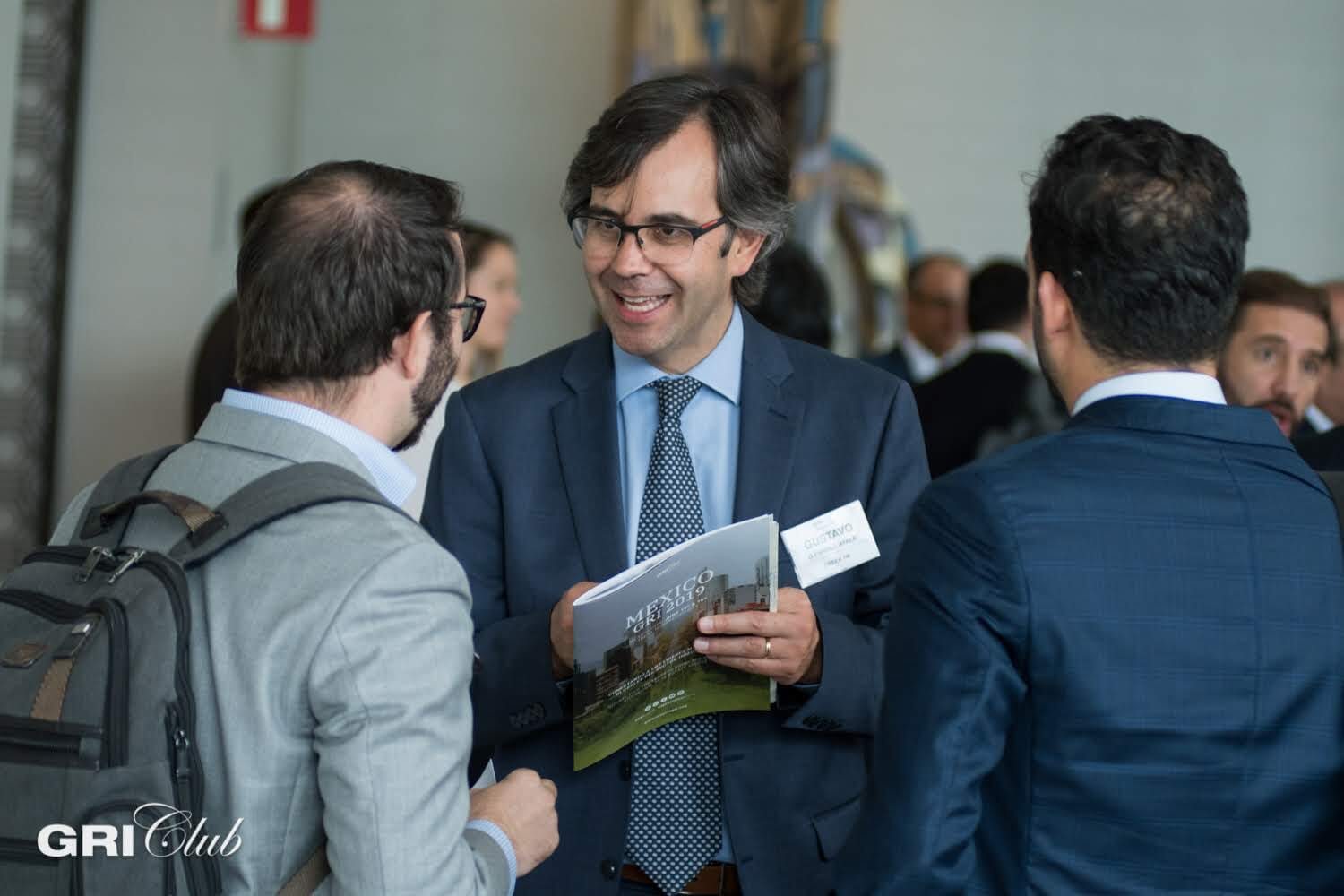 Leonardo
Head of Real Estate LatamGRI Club
Leonardo Di Mauro is the head of real estate for Latin America of GRI Club, which brings together leading real estate and infrastructure players in more than 20 countries. He leads the club's real estate market division in the region, including conferences and exclusive activities for members in the residential, land development, malls, retail, hospitality, offices, industrial and logistics segments in Mexico, Colombia, Argentina, Chile and Peru.
He has an extensive network of relationships and relevant experience in the Latin American real estate and telecommunications industries. He is a civil engineer and holds an Executive MBA from the prestigious Brazilian FGV, as well as a postgraduate degree in Project Management.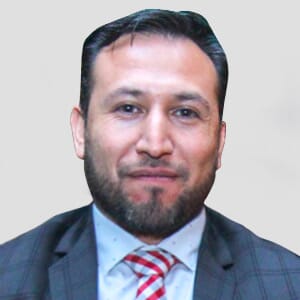 Raúl
Club Manager Central America & CaribeGRI Club
Raul Martinez is our Central America & Caribbean GRI Real Estate Club Manager which brings together leading real estate players from more than 10 countries. He leads the club´s real estate market efforts in the region, including conferences and exclusive club meetings for members in the residential, land development, malls, retail, hospitality, offices, industrial & logistics segments in Central America & the Caribbean region. Furthermore, he is involved in the development and growth of our Mexican GRI Club and the delivery of Our Latin America GRI meetings in New York and Miami.
He has an extensive network of relationships and experience in the Latin American real estate, Family offices and wealth management industries. He has a Bachelor´s degree in International Business from Australian Catholic University- Brisbane Australia and a Series of Certificates in Sales and Business Development from universities like ITESM Mexico.
Advisory Board - Central America & Caribbean
Alejandro
Managing DirectorPaladin Realty Partners
Alejandro is a Managing Director of Paladin Realty, where he oversees the firm's activities in South and Central America (excluding Brazil). He serves on the firm's investment committee. Mr. Krell has over two decades of management and real estate development experience, including senior executive positions at some of the largest residential development and construction firms in the world. He was previously the Director of Residential Development for the Tourism Development & Investment Company, an Abu Dhabi government-owned development company. Mr. Krell also held executive positions with leading US homebuilders such as KB Home, Shea Homes and Pulte Homes.
Alfredo
Managing DirectorPortafolio Inmobiliario
Alfredo leads the largest real estate development and asset management company in Costa Rica, with more than 600 employees. He is also responsible for the planning and execution of $60MM per year, and the long-term management of more than $500MM in assets.

Alfredo is a true believer that throughout the development of projects and the creation of memorable experiences in each of them, Portafolio will be able to serve as a catalyst to transforms cities into sustainable urban communities that provoke integration, pride, and sense of belonging.
Alfredo started his career in real estate development at Genesis Desarrolladores focused on coastal projects. He also spent some time in management roles at Amazon and Securitas.
Jean
CEO, Investment BankingGrupo Bancolombia
Since May 2016, Jean Pierre Serani is the Head of the Investment Banking division of Bancolombia, where he is in charge of the M&A, DCM/ECM, Project, Corporate and Acquisition Finance, Merchant Banking and Special Situations teams. Previously, for three years he was the CEO of Valores Bancolombia, the bank´s brokerage unit and the Head of the Sales & Trading division. Before 2013, he held several positions on the Investment Banking division for more than eight years. Mr. Serani received his undergraduate degree in Business from Universidad EAFIT and his MBA degree from Georgia Institute of Technology as a Fulbright Scholar.
Josef
Managing Director/ NorthPeninsula Investment Group
Comenzó a trabajar en el sector inmobiliario en 2003 como Presidente de Rain Forest Tram Ltd con operaciones en EE.UU, México, América Central y el Caribe. Estuve involucrado en la creación, selección del sitio, desarrollo y gestión de proyectos. Trabajando en la región, identificó un déficit de viviendas y por lo tanto una oportunidad para invertir en desarrollos inmobiliarios y en 2006 creó Península. En Península, es responsable del relacionamiento con los inversores y la asignación de la cartera para los proyectos de México, Centroamérica y Colombia.
Juan
CIOAmarilo
CIO at AMARILO GROUP, the premier Real Estate group in Colombia, and Co-Founder & CIO at YELLOWSTONE CAPITAL PARTNERS. He has 10+ years of professional experience in Private Equity and Real Estate Investments & Development. Since 2013, has overseen all aspects of M&A, investment strategy & management, capital markets, financial structuring, and deal-making for AMARILO, where he has also been a Board Member since 2008. Has led the structuring, commitment, execution, and deployment of over USD$ 300 million in institutional investor capital for AMARILO, and also the deal team leader accountable for the successful of a 30% ownership stake in the AMARILO platform by PSP INVESTMENTS, with USD$ 153 billion in AUM.
Ricardo
Vice President, InvestmentsCCLA Multifamily / CIM Group
Mr. Goldberg is a Vice President within CIM's Investments Group. He has been involved in the acquisition, development and asset management of over $500 million in real estate transactions primarily in urban markets in the western U.S., including San Francisco, Los Angeles, Dallas, Houston, Mexico City and Monterrey, Mexico. Prior to joining CIM in 2011, Ricardo worked at Merrill Lynch as a Mergers & Acquisitions Analyst in the Investment Banking group (2007-2009) and as a trader at the Central Bank of Mexico managing the international reserves (2005-2007). Mr. Goldberg received a B.S. in Computer Systems and Business from Iberoamericana University and an M.B.A. from the University of Chicago – Booth School of Business.
Santiago
Global Head - Commercial PropertyIFC - International Finance Corporation - USA
Santiago Porta is the IFC's Global Sector Leader for Commercial Property. He has over 13 years in banking, leading investments and client relationships with key private sector partners across all property subsectors and emerging markets regions -including Latin America, Africa, Middle East, Eastern Europe and Asia. He lives in Washington DC, US, and, before joining IFC, he worked in the structured finance and corporate finance groups at Enron and Price Waterhouse Coopers respectively. Santiago holds an MBA from IESE Business School and an Industrial Engineering Degree at Instituto Tecnológico de Buenos Aires.
Wayne
CEO Canada and Latin AmericaIWG
Wayne Berger is the CEO of IWG Canada and Latin America, the global coworking and workspace leader. The company harnesses the power of flexible working through its companies Regus, Spaces, No. 18, Open Office, HQ, and Signature by Regus. Wayne is a leader and advocate for the transforming world of work. With almost 20 years helping companies improve the way they maximize their office and communities, Wayne is helping lead the acceleration of the workplace revolution— evolving from traditional office space to the new flexible work world.
Become a Sponsor
Contact our team and check the sponsorship and exposure opportunities according to the strategy of your company.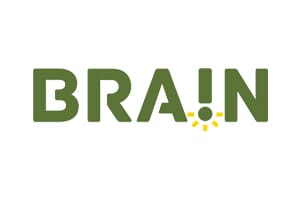 Curitiba | PR | Brazil
BRAIN is an outstanding market research company operating in Brazil with main focus in Real Estate. Over 16 years Brain has developed more than 4 thousand quantitative and qualitative researches, product tests, market studies and competitive analysis, with its own methodology. It operates especially in the residential and urbanization markets, with developers and national and international investors. The studies that Brain has developed have generated more than R$ 40 billion in new listings units in more than 500 Brazilian cities.
Stamford | CT | USA
IWG is leading the workspace revolution. Our companies help more than 2.5 million people and their businesses to work more productively. We do so by providing a choice of professional, inspiring and collaborative workspaces, communities and services. Digitalisation and new technologies are transforming the world of work. People want the personal productivity benefits of living and working how and where they want. Businesses want the financial and strategic benefits. Our customers are start-ups, small and medium-sized enterprises and large multinationals, with unique goals and aspirations. They want a choice of workspaces and communities to match their needs. Through our companies we provide that choice. We create personal, financial and strategic value for businesses of every size. From some of the most exciting companies and well-known organisations on the planet, to individuals and the next generation of industry leaders.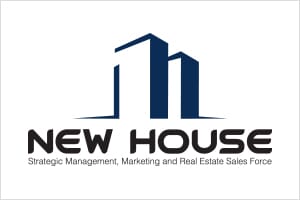 New house is a company specialized in strategic management, marketing and sales force of the real estate market in Latin America. It stands out in recent years with numbers that impress the most experienced in real estate market. Innovating in the way you work, New House today is the only company that has its own sales force exclusively for its real estate product. Techniques like hybrid team selection, mental triggers, neurolinguistic programming and the power of the mind are used extensively to get the sales success you expect. In addition to a highly effective executive team, we have an internal marketing agency, a team of hundreds of employees prepared for the success of your business. Do you have a real estate project and want to turn it into success? Call us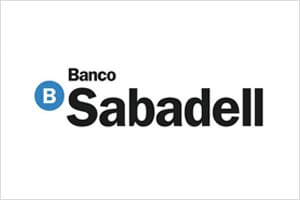 Barcelona | Spain
Banco Sabadell es el cuarto grupo bancario privado español, integrado por diferentes bancos, marcas, sociedades filiales y Sociedades participadas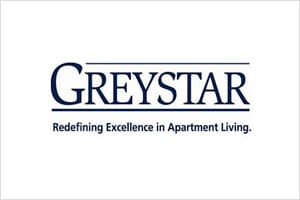 Mc Lean | VA | USA
Back in 1993, when Founder, Chairman, and CEO Bob Faith set out to build Greystar, he saw a highly fragmented multifamily industry that was more focused on assets than people. He envisioned the need for an industry leader, a blue-chip company that operated with the highest integrity and character in delivering world-class services to residents, property owners and investors in multifamily real estate. He said, "Why not us? Let's go be that company." With a winning strategy and a focus on people, Greystar set out to meet that need -- guided by the mission of enriching the lives of those we touch by doing things the right way. Greystar has learned what's important to people when it comes to a place to call home and the services that enhance the living experience. And that's why we put our heart and soul into providing beautiful living environments.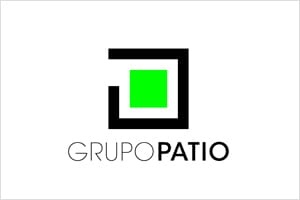 Santiago | Chile
Grupo Patio is a leading real estate company in Latin America and one of the fastest growing real estate development platforms in the region. The Company has under administration over US$1,5 bn, invested in over 70 real estate assets. The Company operates through each of its 5 divisions: Patio Comercial (Retail), Patio Oficinas (office), Patio Industrial (industrial), Patio Residencial (residential) and Patio Capitales (capital markets division). During its 14 years of operations, the Company has consolidated as a platform with a strong emphasis on value generation through an active management of its portfolio, innovative designs and strong focus on productivity and profitability of its assets.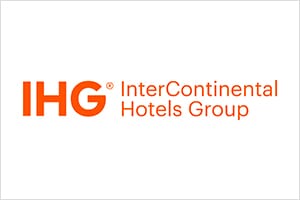 Miami | FL | USA
IHG® is a global organization with a broad portfolio of hotel brands, including InterContinental®, Kimpton®, Hotel Indigo®, EVEN® Hotels, HUALUXE®, Crowne Plaza®, Holiday Inn®, Holiday Inn Express®, Holiday Inn Club Vacations®, Holiday Inn Resort®, avid™ hotels, Staybridge Suites® and Candlewood Suites®. IHG franchises, leases, manages or owns more than 5,200 hotels and nearly 780,000 guest rooms in almost 100 countries, with more than 1,500 hotels in its development pipeline. IHG also manages IHG® Rewards Club, our global loyalty program, which has more than 100 million enrolled members. InterContinental Hotels Group PLC is the Group's holding company and is incorporated in Great Britain and registered in England and Wales. More than 350,000 people work across IHG's hotels and corporate offices globally. Visit www.development.ihg.com for development information.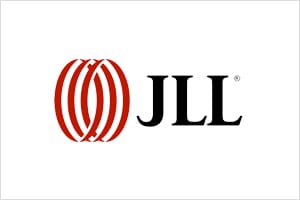 Portugal
JLL is a leading professional services firm that specializes in real estate and investment management. JLL is a Fortune 500 company with annual revenue of $16.3 billion, operations in over 80 countries.
Ciudad de México, DF | Federal District | Mexico
Newmark Knight Frank (NKF) is one of the world's leading commercial real estate advisory firms. With roots dating back to 1929, our strong foundation makes us one of the most trusted names in the industry. NKF prides itself on delivering the highest level of service to our clients to meet their needs and exceed their expectations. NKF's fully integrated platform of services provides clients with a single-source solution for every phase of owning or occupying a property. We service prominent multinational corporations and institutional investors across the globe as well as owners, occupiers and developers of real estate. Additionally, as a leader in real estate technology, we utilize the most high-tech tools in the industry along with our deep bench of knowledge, data and research to optimize businesses and properties.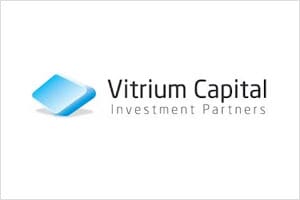 Del Viso | Buenos Aires | Argentina
Vitrium Capital is an international Real Estate developer with more than 13 years in the Americas market, a team of highly experienced professionals and multinational expertise in the analysis of financial instruments and the economic feasibility of real estate projects. At Vitrium Capital our main aim is to develop and administer a solid investment portfolio of individuals and family offices that decided to allocate part of their assets to the local and international real estate business. To meet this goal, since 2006 we have been building a diversified portfolio for our investors, combining projects with different degrees of exposure, volatility, return rates and placement periods. In turn, we offer our clients development and consultancy services for projects' execution, integrating all the parties of the process. Playing a similar role to a private investment bank, Vitrium Capital offers products and services to support its clients along the complete real estate value chain.
Need help?
WhatsApp Assistance
Monday to Friday - 8:30 a.m. to 6:00 p.m.