Submit Your Interest
Our team will get in touch with you soon
53 people are attending
Central America & Caribbean Real Estate GRI 2021 is the most senior real estate meeting in the region
It will bring together over 100 leaders from the regional market.
The main goal is to exchange ideas and experiences, analyze the moment of the industry and what lies ahead, investment perspectives and identify business opportunities.
Central America & Caribbean Real Estate GRI 2021 is a unique opportunity
to be among the foremost
investors
,
developers
,
banks
and
lenders in the region
, and to actively shape the course of the sector.
Discussion rooms are being prepared
all focused on the most strategic issues in the regional market. In addition, there will be matchmaking roundtables to boost interactions among the participants.
"It's always positive to be in GRI to take part on great discussions, listen to opinions, find out divergencies about the market understanding and to be close to top players. I see it as a very rich experience, which contributes to our planning."
Daniel

Cherman
Senior Managing Director
Tishman Speyer
Daniel
Senior Managing DirectorTishman Speyer
Brazil
Mr. Cherman joined Tishman Speyer in 2001 and is responsible for the firm's activities in Brazil. He is also a member of the Investment Committee. Prior to his current role, Mr. Cherman held a number of positions on the firm's Brazil team, including managing the region's acquisitions and leasing efforts, heading both the residential development and commercial development groups, and serving as Chief Operating Officer. Previously, Mr. Cherman spent 12 years working in the development business, where he managed large-scale commercial and residential projects in Latin America. Mr. Cherman holds a degree in civil engineering from Pontifícia Universidade Católica in Rio de Janeiro and an MBA from the University of São Paulo.
"The GRI differential is the quality of the participants. I believe the main players of the industry are here. So we have to interact, create networking and know people of the sector. Thus, we strengthen partnerships and identify new business opportunities."
Marcela

Drigo
Diretora de Real Estate
CPPIB
Marcela
Diretora de Real EstateCPPIB
Brazil
Marcela Drigo is a Senior Vice President at Clarion Partners, a leading real estate investment manager with more than $25 billion in assets under management, offering a broad range of real estate strategies across the risk/return spectrum to its more than 200 domestic and international institutional investors. Marcela has responsibility for direct over-sight of the firm's acquisition and asset management activities in Brazil. She joined Clarion Partners in 2008 and has more than 15 years experience investing in emerging markets. Marcela established JVs with local and international operating partners and headed all the investments in the logistic sector for a large separate account. She holds a MBA from Columbia Business School.
Meet our exclusive format
GRI has no speakers, no presentations. Instead, you have a selection of closed-door discussions where everyone can participate.
Much like a conversation in your own living room, the dynamic environment allows you to engage with your peers in an informal and collegial setting.
Agostina

Airaudo
Club Manager LatAm
GRI Club
Giovana

Caravetti
Director of Andean Countries & Hospitality
GRI Club
Advisory Board - Central America & Caribbean
Sponsors
Interested in Sponsoring this event? Contact us for more information!
Get in Touch
* Required fields
Successful registration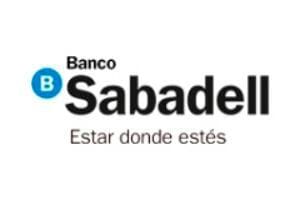 Ciudad de México | CMX | Mexico
Banco Sabadell is Spain's fourth largest private banking group, which is comprised of different banks, brands, subsidiaries and part-owned companies covering all areas of the financial business sector under a common denominator: professional performance and quality. A young, highly-qualified team, with the most modern, up-to-date technological and commercial resources and a multi-brand, multi-channel organisation focusing on the client enable Banco Sabadell to occupy an outstanding position in the personal and business banking markets.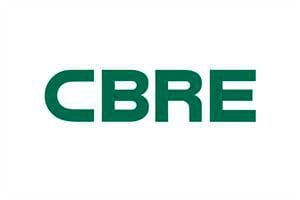 Ciudad de México | CMX | Mexico
Real Estate Consultancy specialized in providing solutions to investors developers occupiers and owners in all business lines.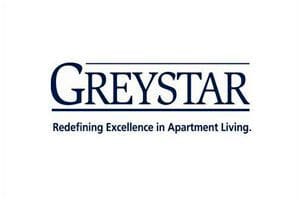 Mc Lean | VA | USA
Back in 1993, when Founder, Chairman, and CEO Bob Faith set out to build Greystar, he saw a highly fragmented multifamily industry that was more focused on assets than people. He envisioned the need for an industry leader, a blue-chip company that operated with the highest integrity and character in delivering world-class services to residents, property owners and investors in multifamily real estate. He said, "Why not us? Let's go be that company." With a winning strategy and a focus on people, Greystar set out to meet that need -- guided by the mission of enriching the lives of those we touch by doing things the right way. Greystar has learned what's important to people when it comes to a place to call home and the services that enhance the living experience. And that's why we put our heart and soul into providing beautiful living environments.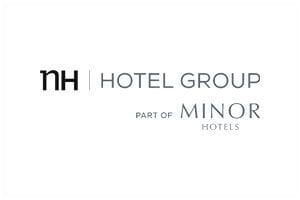 Bogotá | Colombia
The NH story is one of growth, growth in establishments, quality and prestige over its 40-year track record. Today it is a benchmark operator of city hotels in Europe and Latin America.

Ciudad de México, DF | Mexico
Newmark Knight Frank (NKF) is one of the world's leading commercial real estate advisory firms. With roots dating back to 1929, our strong foundation makes us one of the most trusted names in the industry. NKF prides itself on delivering the highest level of service to our clients to meet their needs and exceed their expectations. NKF's fully integrated platform of services provides clients with a single-source solution for every phase of owning or occupying a property. We service prominent multinational corporations and institutional investors across the globe as well as owners, occupiers and developers of real estate. Additionally, as a leader in real estate technology, we utilize the most high-tech tools in the industry along with our deep bench of knowledge, data and research to optimize businesses and properties.