Julia
Production Manager - EuropeGRI Club
+447933254030
+442071215067

Svetlana
Senior Director, Head of CEE/SEEGRI Club
+44 7564 097070
+44 20 7121 5098

Some of the past edition participants

Bogdan
CEO\Chief Investment OfficerNovdom Sp. z o.o.
Poland

Charalampos
PartnerBluehouse Capital
Greece
Babis Pandis is founding Partner at Bluehouse. Bluehouse is a private equity real estate platform operating in CEE/ SEE since 2004. He's been involved in fund raising, as well as investment and asset/ development management for transactions in Romania, Bulgaria, Serbia, Croatia, Greece, Czech Republic, Hungary and Poland. From 1992 until 2004, Babis was a Partner at Hellinotechniki, a leading Greek development and construction management services firm, being involved in office, residential, retail, entertainment and hotel projects. Babis received a MSc. from MIT/ USA (1992), and a Diploma of Civil Engineering from NTUA (1990). He is a member of RICS.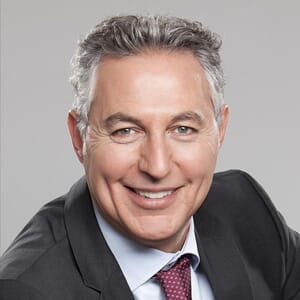 David
Founder and CEOADD Value Management SRL
Romania
David Hay is the Founder and CEO of ADD Value Management SRL Partners LTD ( AVM). AVP AVM provides in-house services for international investors covering portfolio management, financial management, asset management, property management and development management focusing on Romania, Poland and Czech Republic. Before founding AVM AVP, David was the CEO of AFI Europe in Romania, Hungary and Latvia for 7 years and previously served as AFI Europe's CEO in Czech Republic, Germany and Poland. David has over 30 years of experience in international real estate development, management and marketing in Europe, the U.S., Africa and Israel.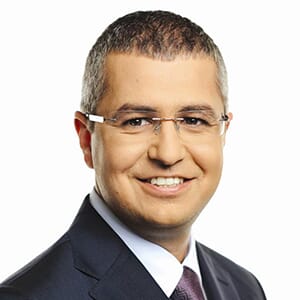 Dimitar
CEOBLD Homes
Bulgaria
Dimitar Savov is the CEO of BLD Bulgaria - the fastest growing residential real estate development company in Bulgaria. Having a financial and banking background, throughout the years Mr. Savov has taken managerial positions in leading Bulgarian real estate companies specialized in office and vacation development and consultancy. Mr. Savov is also a Member of the Board of Directors of AG Capital – the largest real estate holding in Bulgaria.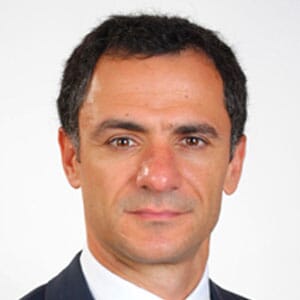 Dobrin
CFO & Head of Capital MarketsLion's Head
Bulgaria
Dobrin Staikov serves as CFO & Head of Capital Markets at Lion's Head. Prior to this he joined AG Capital's executive team in July 2016 after over 12 years at EBRD in London. At EBRD he developed the bank's distressed asset & non-performing loan financing and investing practice and enhanced the private-equity type business in Central and Eastern Europe (CEE), Turkey and North Africa. He was also part of the Deutsche Bank (London) Emerging Markets Structuring team with focus on the CEE region. He has been a board member of equity investee companies across CEE and Turkey. He holds MBA from INSEAD and is chartered certified accountant in the UK (ACCA).

Dorota
Dorota
Latkowska-Diniejko
Co-Founder and Managing PartnerREINO Partners
Poland
Dorota has over 24 years of professional experience in the real estate industry in the region of Central and Eastern Europe. She started her career in USAID in Warsaw (a member of the team preparing the scheme of mortgage loans), followed by Price Waterhouse Real Estate and Knight Frank where she was Proprietary Partner and headed Capital Markets team. She was also the member of European Investment team. The total transaction value Dorota has dealt with exceeded EUR 2 billion. In 2010 together with 3 other partners she set up REINO group and is CIO in managed vehicles. She is a licensed valuer in Poland, Member of the Royal Institution of Chartered Surveyors, RICS. She holds an MBA (University of Minnesota and Carlson School of Management).

Edgar
CEOKulczyk Silverstein Properties
Poland
Edgar joined Kulczyk Silverstein Properties in September 2010. Previously, Board Member of Immoeast AG and EBRD Director. He held Investment Committee positions in numerous Investment and Advisory Committees of real estate and private equity funds e.g. Europolis Invest and Polonia Property Fund as well as Board seats with renown real estate companies including TriGranit, IRIDE, European Property Group or St. Petersburg Property Development Company. Edgar holds a PhD in Mathematics and a Doctor's Degree in Technical Sciences, from the Technical University in Vienna. He is licensed as Chartered Management Consultant and holds a degree of Academic Management Consultant. He is also a member of the Royal Institute of Chartered Surveyors, MRICS.

Hadley
CEOCurrently Unafilliated
Poland
Hadley Dean is Chief Executive Officer of Echo Polska Properties from 2016. He has over 20 years of real estate experience, having worked in London, Warsaw, Central Europe and recently in Helsinki. He holds a diploma from Sheffield Hallam University in property valuation and management as well as BSC from Newcastle University. He spent 13 years living in Poland whilst working at Colliers International, helping building its business and then running Central and Eastern Europe operations. He is a Member of Royal Institute of Chartered Surveyors.

Hugh
Director Head of Capital MarketsM7 Real Estate
Netherlands
Hugh Fraser is Head of Capital Markets for M7 Real Estate Ltd. He is responsible for all debt capital market activities for the Firm's European investments, including asset-level and fund/corporate-level activity, interest rate derivatives and the acquisition of non-performing loans and distressed real estate corporates. Since co-founding the company in 2009, he has helped close over 25 transactions valued at more than €2.0 billion in 9 different countries across Europe. Hugh has more than 20 years experience in real estate finance across Europe and Australia.

Karol
Owner & CEOUpside Property
Poland
Investor and manager, with extensive experience in the real estate market, operating on the commercial property market in Poland since 1997. Founder and Chairman of UPSIDE PROPERTY MANAGEMENT, organization which invests in and manages commercial projects with its main purpose to increase the value of the property and its market position. In 2013 Upside Property purchased the shopping mall portfolio of the American investor Polimeni International, thus developing further its competences through valuable new assets. Running its own portfolio, Upside Property Management also manages projects with the participation of external investors on every stage of investment process.

Konstantin
CEOGALAXY Investment Group
Bulgaria
Konstantin Boyadzhiev pursued a successful career in Galaxy Investment Group, following his graduation from Illinois Wesleyan University, USA. He has occupied the positions Sales and Marketing Director and Business Development Director prior to his promotion to company CEO in January 2016. Mr. Boyadzhiev manages the processes of strategic planning, development and extension of the company portfolio and monitors the acquisition of new assets and ongoing projects of the company. Galaxy Investment Group operations span over wide array of undertakings on the Bulgarian real estate market. Key assets include internationally branded major hotels, high segment office buildings with prime location, residential, retail and warehouses.

Leszek
Managing DirectorECE Projektmanagement
Poland
With over 20 years experience on the Polish real-estate market, Leszek Sikora is managing director and member of the board of ECE Projektmanagement Polska, leading developer, investor and operator of shopping centers in Poland and Europe.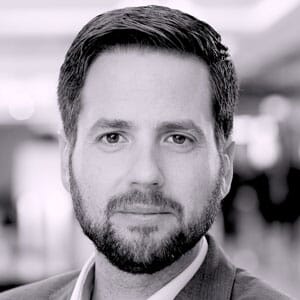 Liad
CEOAtrium
Netherlands
Liad was appointed as Group Deputy Chief Executive Officer on 21 December 2016 and took over the role of Group Chief Executive Officer on 23 February 2017. Liad was previously with the Atrium Group from 2008 until November 2015, latterly in the position of Group Chief Investment Officer responsible for the Group's pipeline of acquisitions and divestments, and from November 2015 until his appointment to Atrium held the role of Chief Investment Officer with Gazit-Globe. Liad has a B.A. in Business Economics & Management from Guilford Glazer School of Business & Management, Ben-Gurion University and an MBA from Reccanati Business School, Tel Aviv University.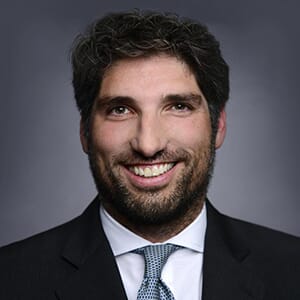 Matthias
Head of Transaction Management Int.Warburg-HIH Invest Real Estate
Germany
Matthias is responsible for the international acquisitions and sales of Warburg-HIH. He has been with the group since January 2009 and has almost 20 years of real estate experience. He holds real estate degrees from BBA, ebs and NYU.

Michal
Head of Residential DevelopmentCordia Management
Poland
Head of Residential Development of Cordia Poland, branch of Cordia International – part of the international Futureal Group based in Hungary, one of ten biggest development and investment groups in Central Europe. Cordia is active in Hungary and Romania, and since 2014 also in Poland. It consequently develops its portfolio of projects completed and in progress. In 2020 Cordia acquired a majority stake in Polnord S.A., a Polish development company. In April 2020, Michał Melaniuk has been entrusted with the function of the President of the Management Board at Polnord. In July 2020 r. he has also been appointed President of the Polish-Hungarian Chamber of Commerce, with Cordia being a founder member. Michal
Managing DirectorZeitgeist Asset Management
Czech Republic

Nebil
Co-Owner & Managing PartnerGriffin Real Estate
Poland
Nebil Senman is Co-Owner and a Managing Partner of Griffin Real Estate, the largest and most active investment manager in private equity real estate in CEE with equity invested over EUR 2BN and AuM of over EUR 5BN. Previously, Nebil was heading for nine years Oaktree's German and Polish real estate investments and operations, leading transactions an setting-up new platforms worth several billion Euro. Before joining Oaktree, Nebil spent eight years within the real estate advisory and corporate finance division at Ernst & Young Real Estate (previously Arthur Andersen) where he held different managerial positions.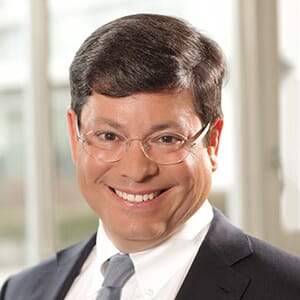 Noah
Chairman & CEOWING
Hungary
Wing's Chairman & CEO, and shareholder. Has worked in CEE since 1990, and held the position of Wing's Chairman & CEO since the company's establishment in 1999. During this time he was tasked with the establishment of Wing, management of the company's integrated investment and development activity, its office, retail, industrial, hotel and residential projects and services portfolio as well as its international expansion in Poland via its stake in ECHO Investment where he is Chairman of the Supervisory Board. Graduated from Princeton University (Woodrow Wilson School of Public and International Affairs, Princeton University – BA) and the Diplomatic Academy of Vienna – MA). Speaks English, Hungarian, French, German and Spanish.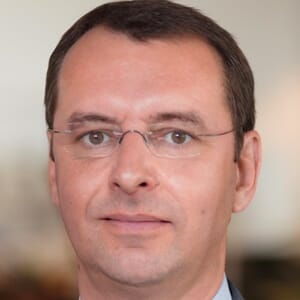 Patrick
Managing DirectorErste Group Bank AG
Austria
Mr. Patrick Zehetmayr is Head of Group Commercial Real Estate at Erste Group Bank AG. Prior to that, he was a Member of the Board at Immorent AG. He had experiences at Erste Group Bank AG as Head of Relationship Management for the Group Larges Corporates Business, Head of Debt Capital Markets, Treasury and as a Trader for Fixed Income Derivatives. He speaks English and German.

Pepijn
CEOTREI Real Estate
Germany
Mr. Morshuis (CEO) is responsible for the areas of project development, construction / project management and transactions. He has many years of international experience in asset management and development with a focus in the residential sector.

Peter
Head of Transactions and InvestmentsHB Reavis
Slovakia
Peter Daubner, Group Divestments Director is responsible for HB Reavis divestment activities across all markets. Peter joined HB Reavis in 2012 as Vice President for Investment Management & Divestments. In his role Peter participated in real estate deals in excess of €500 mil. Prior to HB Reavis Peter worked for private equity group Enterprise Investors and EY. Peter has almost 15 years of experience in M&A and investment banking. He holds a Financial Management degree from the Comenius University in Bratislava, Slovakia.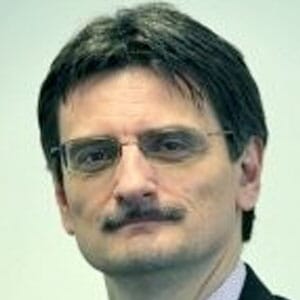 Peter
Head of RE Finance CEEHYPO NOE Gruppe Bank
Austria
Having graduated in Budapest in 1988 Peter is an economist by background. He also holds an MPhil degree in Land Economy from Cambridge University and a joint MSc degree in Real Estate from the Budapest Technical University and the Nottingham Trent University. He started his career 30 years ago and gained tremendous experience in the field of property agency, development, valuation and investment & banking with local and international firms such as Price Waterhouse, Kuwait Petroleum, Jones Lang Wootton and Eurohypo. He is currently responsible for the CEE & SEE Region at HYPO NOE Landesbank für Niederoesterreich und Wien Bank AG. Peter is an active member of RICS. He served in various positions both in local an European level.

Piotr
Senior Partner & Head of Investment Services - PolandColliers
Poland
Piotr Mirowski joined Colliers International in 2006 as an analyst in the CEE Investment Services Department and is currently responsible for operations and management of the team in Poland. His previous professional experience includes Deloitte's Audit Department. In 2014, Piotr became a partner in the firm. Piotr's scope of responsibilities includes structuring and execution of property sale processes, commercial due diligence, financial modelling, commercial negotiation of sale and purchase contracts and transaction coordination. Piotr has been instrumental in in completion of investment transactions with a cumulative volume in excess of €3.0 bn. Piotr graduated from the Warsaw School of Economics.

Piotr
Director, Head of Investment, PolandSavills
Poland
Piotr currently leads the Warsaw office of SIM and is responsible for execution of investment strategies and ventures of institutional investors of SIM in Poland. With 15 years real estate experience gained in senior roles with KSP, BlackRock and CA Immo. In his career he was responsible for asset and investment management of over €1 billion in commercial property across multiple sectors (office, retail, warehouse and residential) and worked on EUR 500m of acquisitions and divestments. His track record also includes leasing, valuation, marketing and development funding. Piotr is a CCIM and a RICS member. Rafal
CEOApollo Rida
Poland

Robert
Partner, Head of InvestmentsEuropa Capital
United Kingdom
Robert is a Founding Partner of Europa Capital and is Head of Central Europe. He is responsible for investment origination, acquisition, and asset management across the Region and is a member of the Investment Committee for all Europa's funds. Before starting Europa in 1998, Robert worked at St Quintin and Herring Baker Harris in London. He is a Member of the Royal Institution of Chartered Surveyors and has a BSc in Land Management from Reading University and a Masters of Business Administration (MBA).

Stanislav
Managing DirectorHeimstaden
Czech Republic
Sourcing and execution of residential investments in Europe. Formerly responsible for real estate investments at BXR Partners in Prague and in London. Prior to this, he was an investment banker in the Goldman Sachs' European real estate team in London. Stan holds a master's degree in Finance and Business Strategy from Sciences Po University in Paris.

Stefan
Managing DirectorCerberus
Netherlands
Stefan Walldorf is a Managing Director in Cerberus' European Real Estate Group and a member of the Cerberus NPL Committee, Real Estate Committee, and Real Estate Debt Committee. Since joining Cerberus in 2006, Mr. Walldorf has led a wide range of transactions in Europe, including acquisitions of commercial properties, restructurings and loan portfolios. He is currently overseeing the built-up of Cerberus' EUR 3bn Strategic Industrial Real Estate (SIRE) platform across Europe. Prior to joining Cerberus, Mr. Walldorf worked in Eurohypo's structured real estate finance division focusing on multinational and institutional clients and structuring financing transactions in commercial and residential real estate.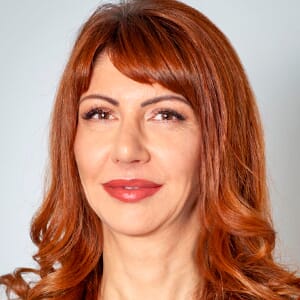 Tanya
Managing PartnerPark Lane Development
Bulgaria
20 years of experience on the SEE commercial property market. Acted as partner and managing director of the largest and most successful property companies in Bulgaria – Colliers International, Landmark Property Bulgaria, European Trade Center. Led the development, leasing and management of several successful commercial projects in the region – with a focus on shopping malls and office buildings. Tanya is the Chair Person of the Association of Commercial Building Owners in Bulgaria. The organization represent the largest commercial developers in the country. Tanya also acts as Chair Person of Ladies Forum, non-for profit organization of business women.

Tomasz
Managing Partner, Head of Real Estate and ConstructionWolf Theiss
Poland
Tomasz is Managing Partner at Wolf Theiss in Poland. He has 20 years of experience on the Polish real estate market, acting for international investors and developers, and participating in a number of landmark transactions. He has been involved in all stages of property projects, from purchasing land, through commissioning contractors and consultants and arranging for funding and leasing, to the sale of completed projects. Prior to joining Wolf Theiss, Tomasz worked at other prominent international law firms in Warsaw and Kyiv. He is admitted to the Warsaw Bar of Legal Advisers. Tomasz's specialisations are Construction & Infrastructure Projects, Corporate and Commercial & M&A, Real Estate and Retail.

Ulf
Managing DirectorMorgan Stanley
United Kingdom
Ulf Pleschiutschnig is a Managing Director with MSREI, the real estate investing platform of Morgan Stanley. Ulf heads MSREI's efforts in CEE, Austria, the Netherlands, and the Nordics. From 2010 to 2013 he was European Portfolio Manager of the $2.7bn Morgan Stanley Real Estate Special Situations Fund III, responsible for investments in property and hotel companies in Europe and held board seats in Germany, Spain, Luxembourg, Poland and Russia. Ulf holds a degree in chemical engineering from TUG, Austria, and earned a doctorate in finance at University of St. Gallen, Switzerland.

Zorana
CEODelta Real Estate
Serbia
Zorana Zdrale Burlic has over 15 years of banking experience, of which last 10 were in the UK, where she was one of the Directors within Corporate Real Estate team of Santander UK Plc in London. She worked with number of international and UK based investors who invested in various asset classes across UK. Today, Zorana is the CEO of Delta Real Estate, company that owns over 500 mil EUR worth of assets in its portfolio. Delta Real Estate is the leading investor and developer in the Balkans region. Delta Real Estate holds some of the most prestige, prime assets in the region, spread across all sectors - hotels, shopping malls, office buildings, logistics, standalone retail units, etc.