O encontro mais seleto do mercado imobiliário brasileiro
Submeta seu interesse
Se deseja saber mais sobre o GRI Club, por favor, preencha o formulário a seguir e entraremos em contato!
Successful registration
84 people are attending
EVENT MANAGER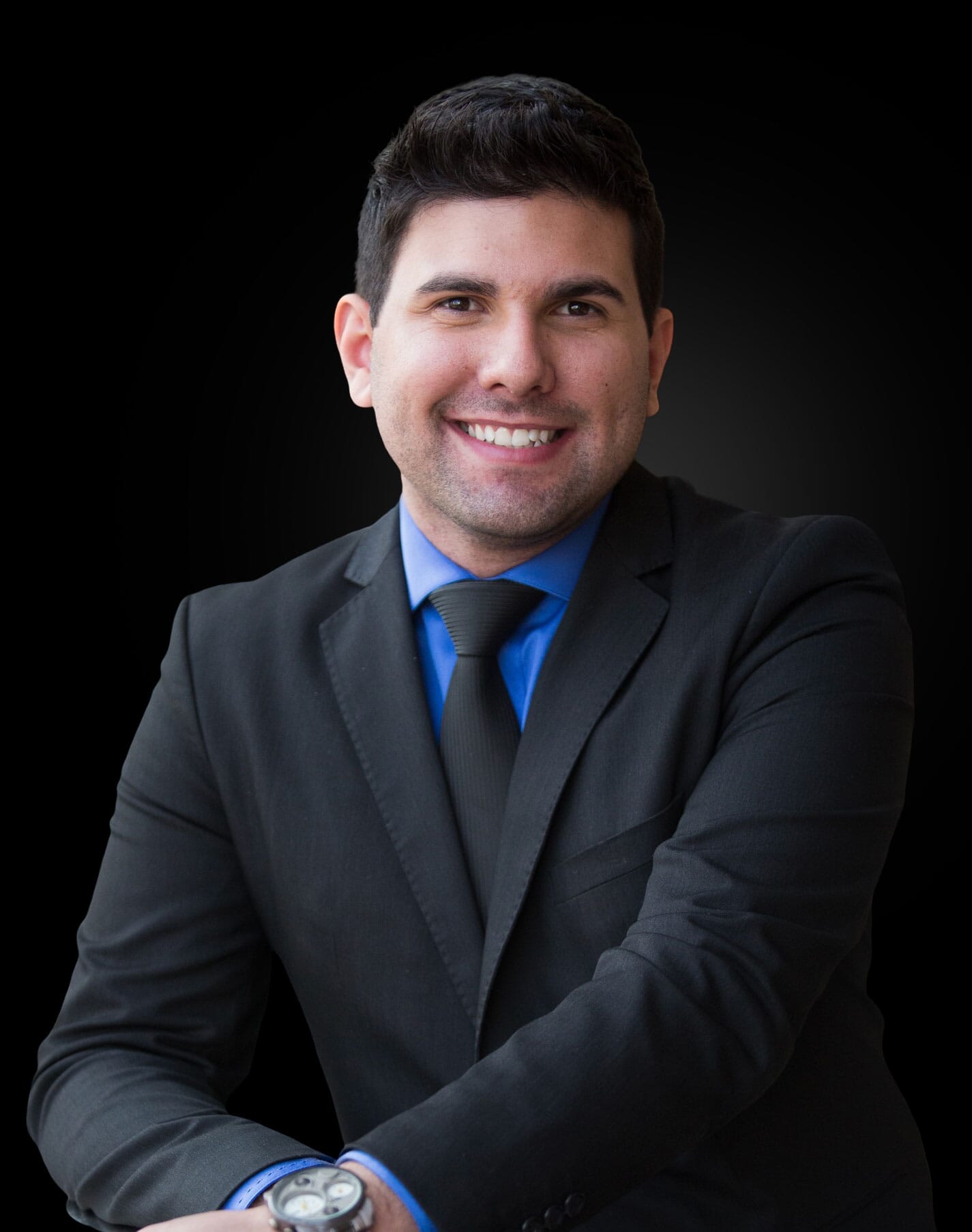 Robinson Silva
Robinson Silva
Partner, Real Estate - USA & Brazil
GRI Club
+55 11 99955-5662
+55 11 2391 5583
Robinson Silva is director of the GRI Club, which brings together leading real estate and infrastructure players in more than 20 countries. He leads the club's real estate market division in the United States and Brazil, including conferences and exclusive activities to members in the residential, land development, malls, retail, hospitality, offices, industrial and logistics segments. He is also a moderator of debates with essential players of the market, economy, and politics. He has an extensive network of relationships and a broad experience in the American and Brazilian real estate industry and the financial and credit areas. He holds a degree in Public Relations and postgraduate degrees in Marketing and Project Management.  
O mercado imobiliário brasileiro passa por uma constante transformação. O setor vivenciou sua retomada econômica impulsionada pela baixa taxa de juros, ampliação do crédito habitacional no país, crescimento do comércio eletrônico, recorde no número de investidores em FIIs, além de expressivas movimentações na compra e venda de ativos imobiliários.

O encontro mais tradicional e seleto do setor imobiliário chega em sua 12ª edição reunindo os principais investidores, bancos, desenvolvedores, gestores de FIIs, proprietários de ativos imobiliários e especialistas nacionais e internacionais para discutir o rumo do setor, rever os colegas da indústria e se relacionar com potenciais parceiros de negócio.

Se você acredita no relacionamento como base para os seus negócios, você é nosso convidado a participar desta 12ª edição do Brazil GRI.

Conheça nosso exclusivo formato
Os encontros do GRI Club não têm palestrantes nem apresentações. Em vez disso, há uma série de discussões a portas fechadas, das quais todos podem participar livremente.
É como se você estivesse em sua própria sala de estar, conversando informalmente com colegas, num ambiente dinâmico.
Galeria de Imagens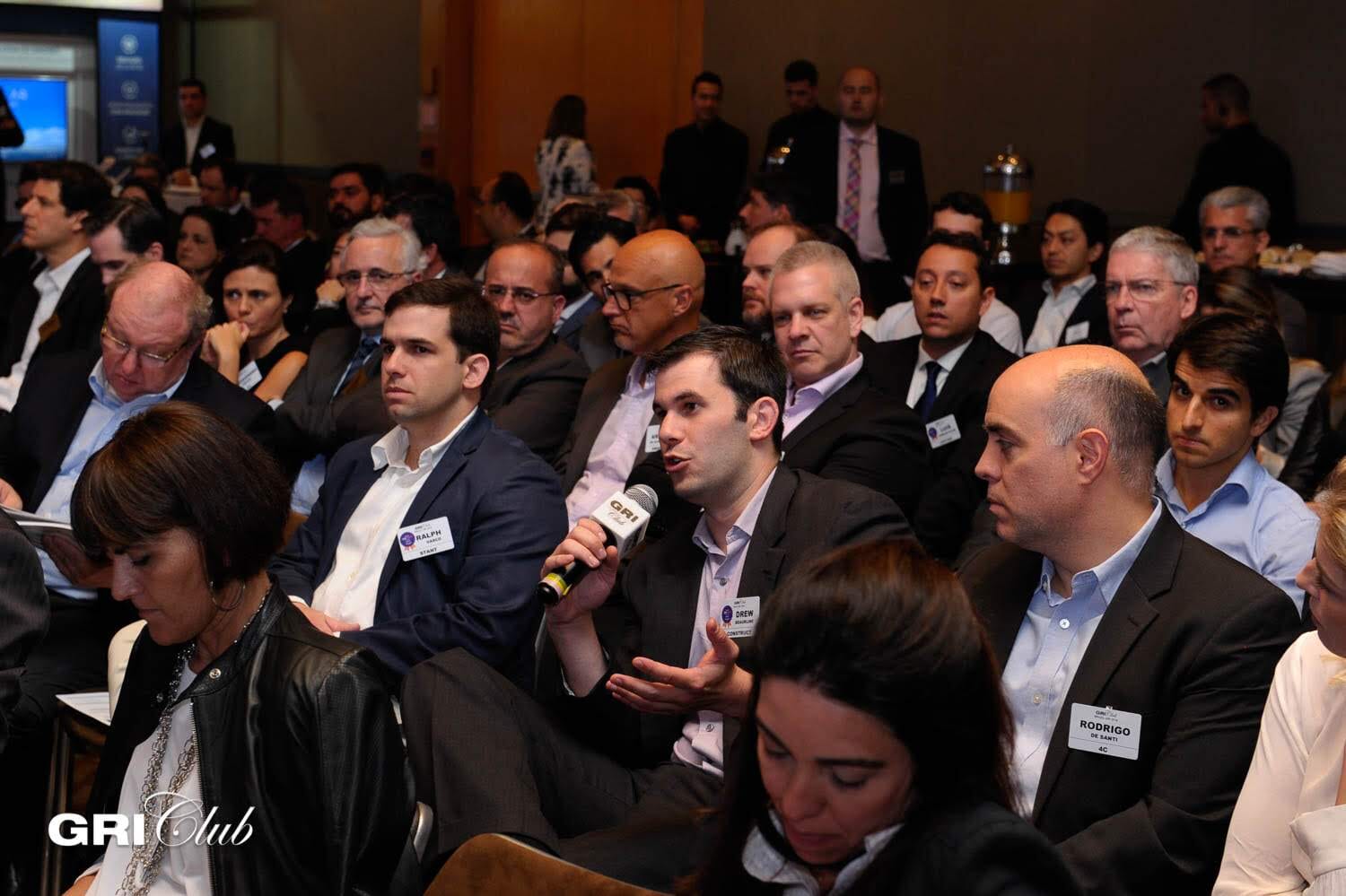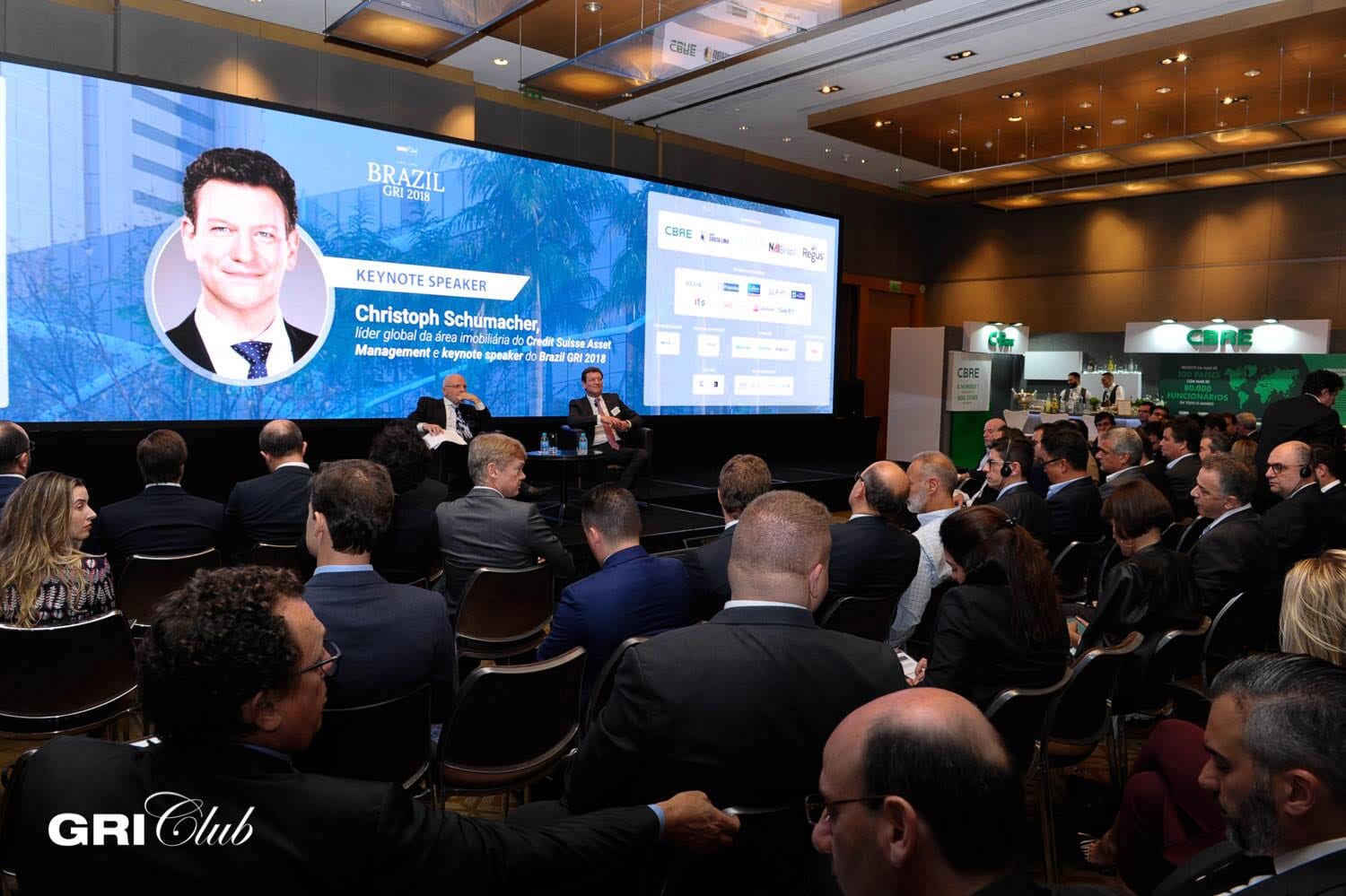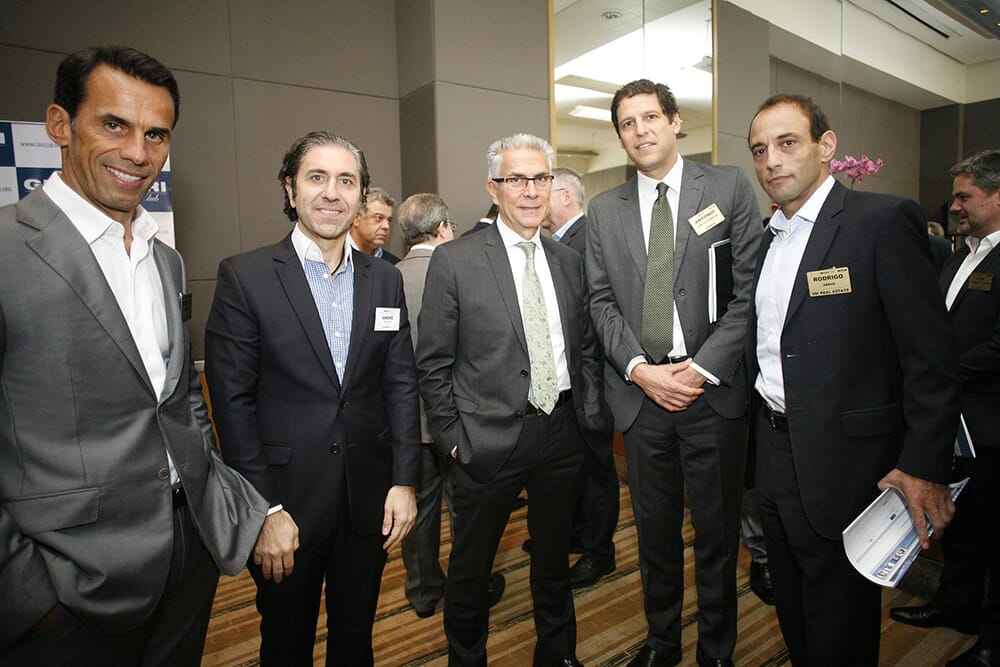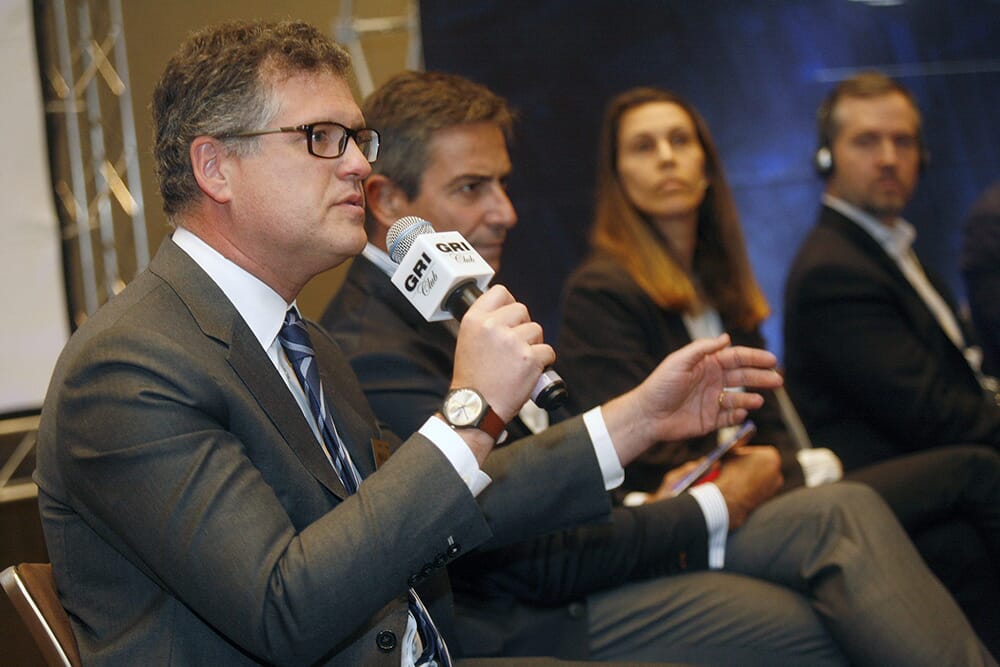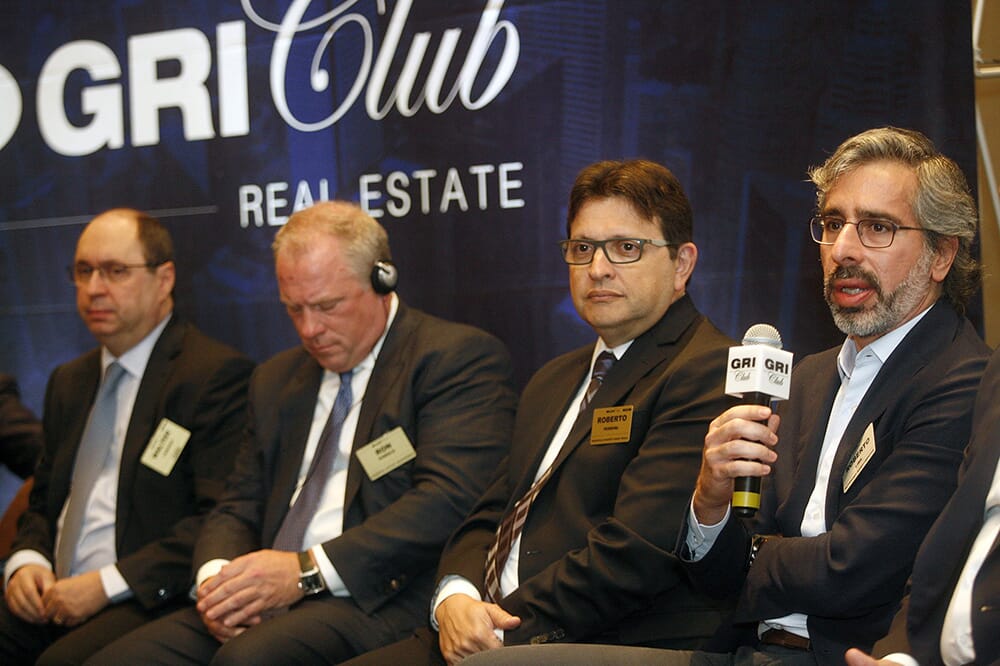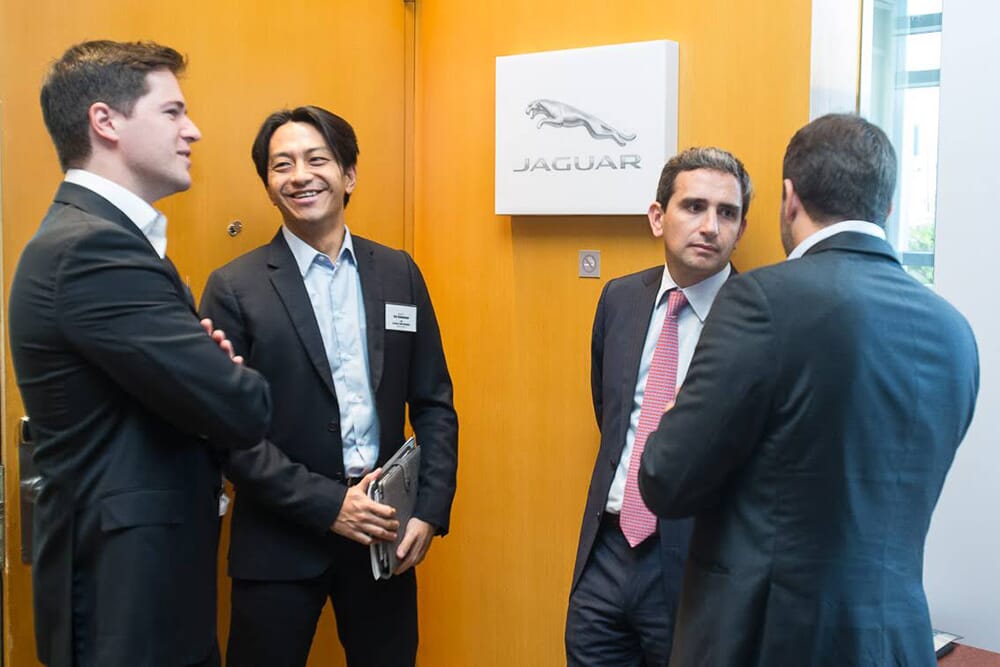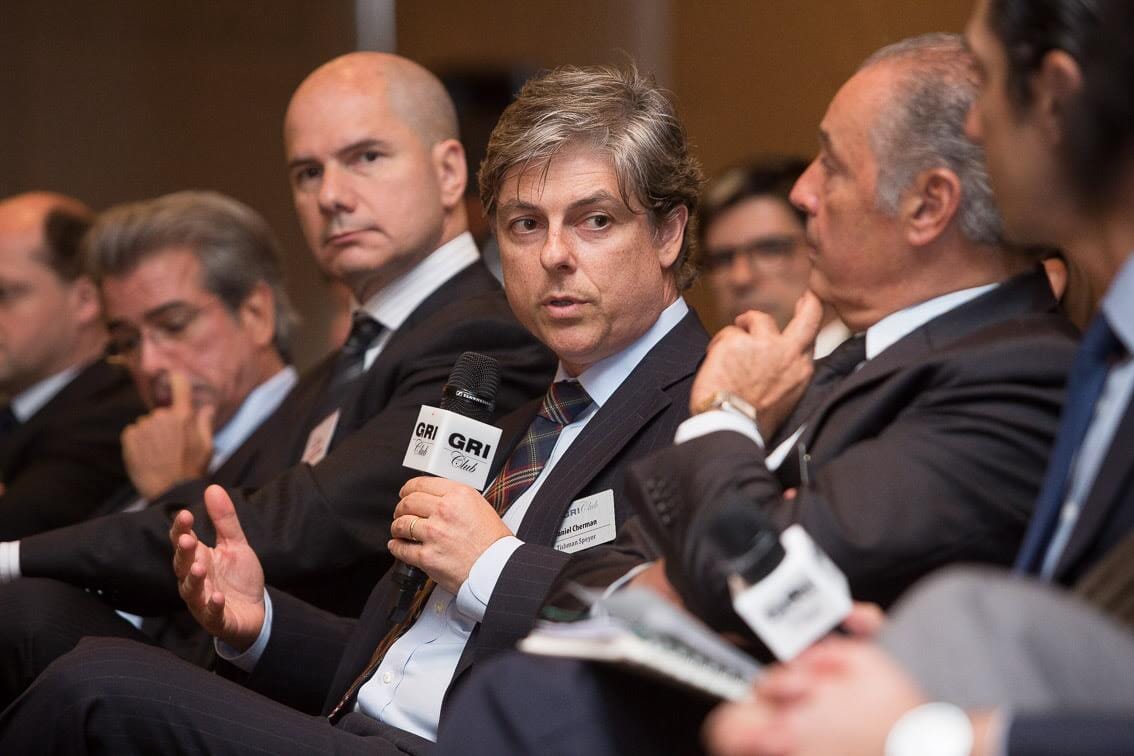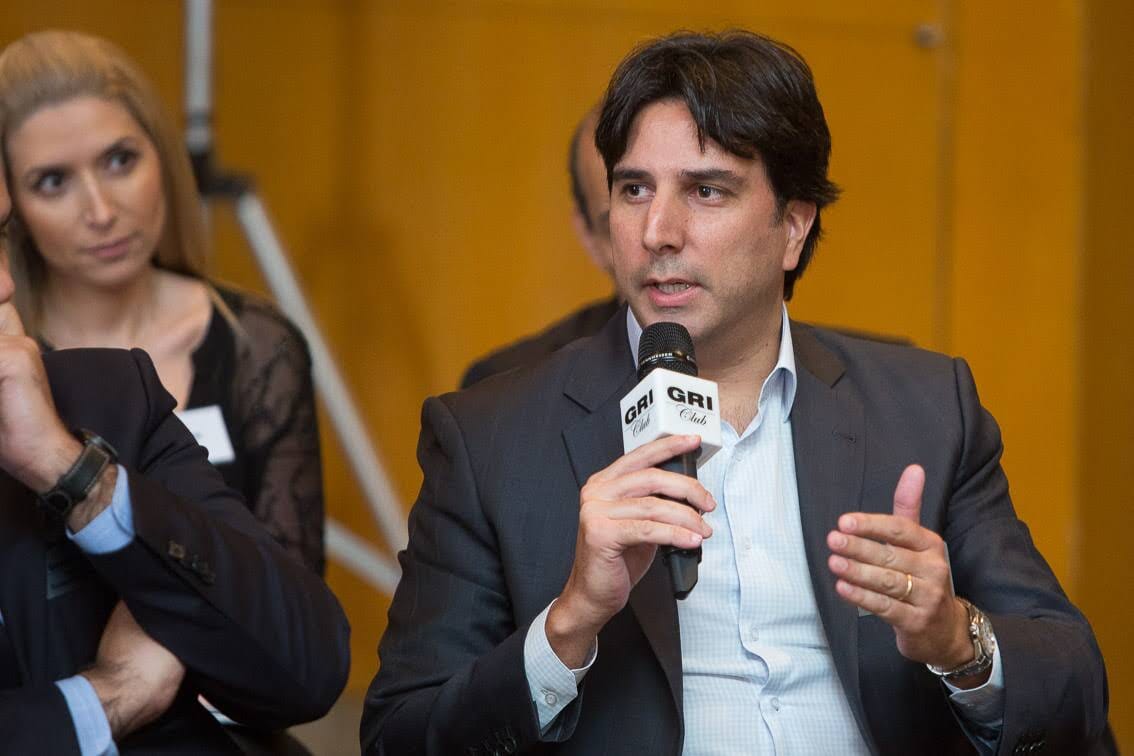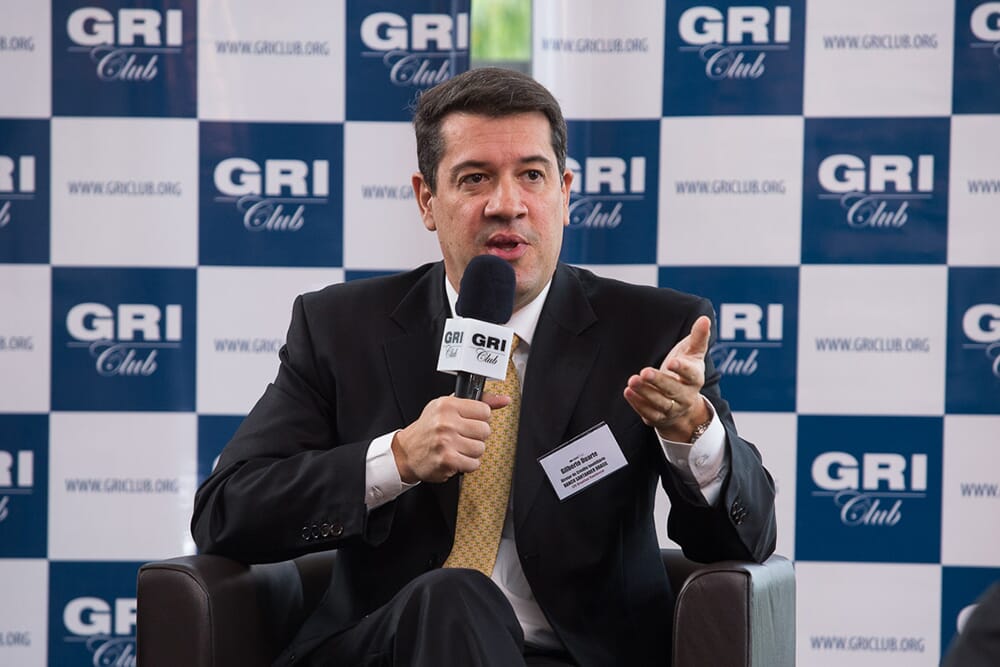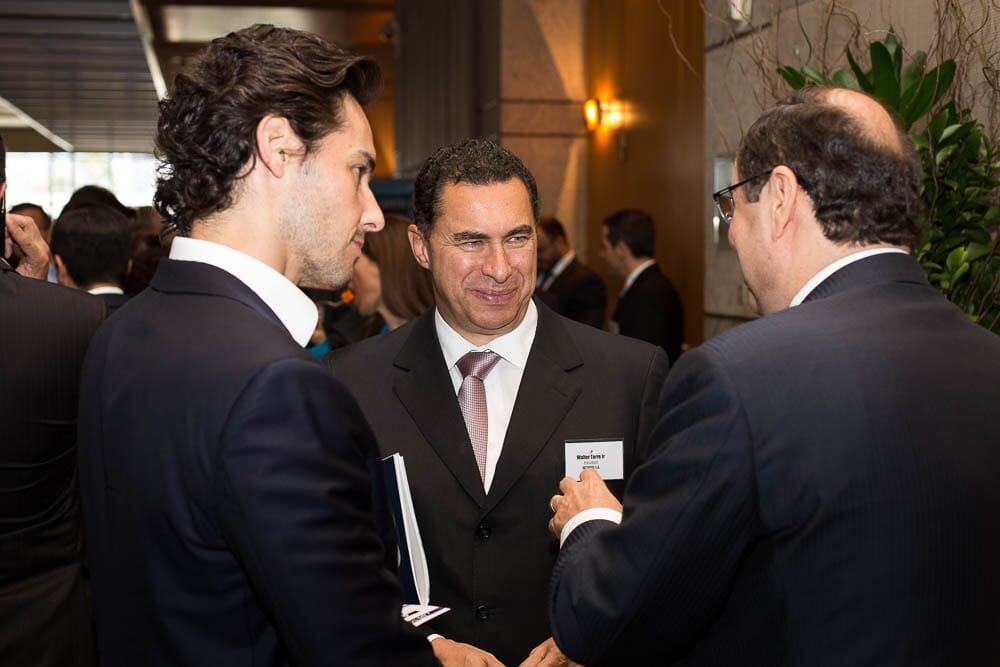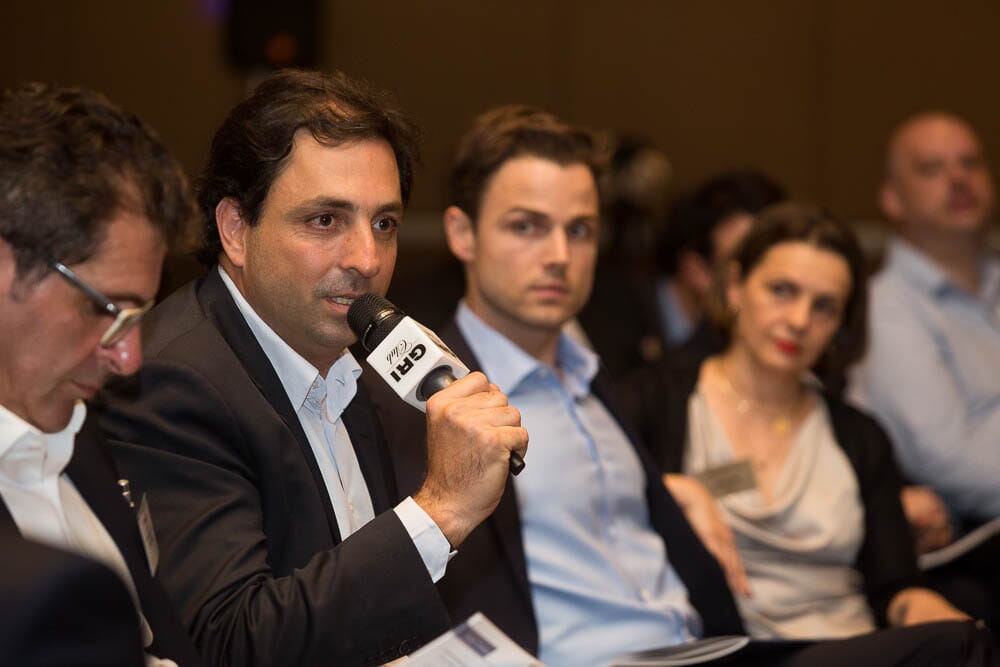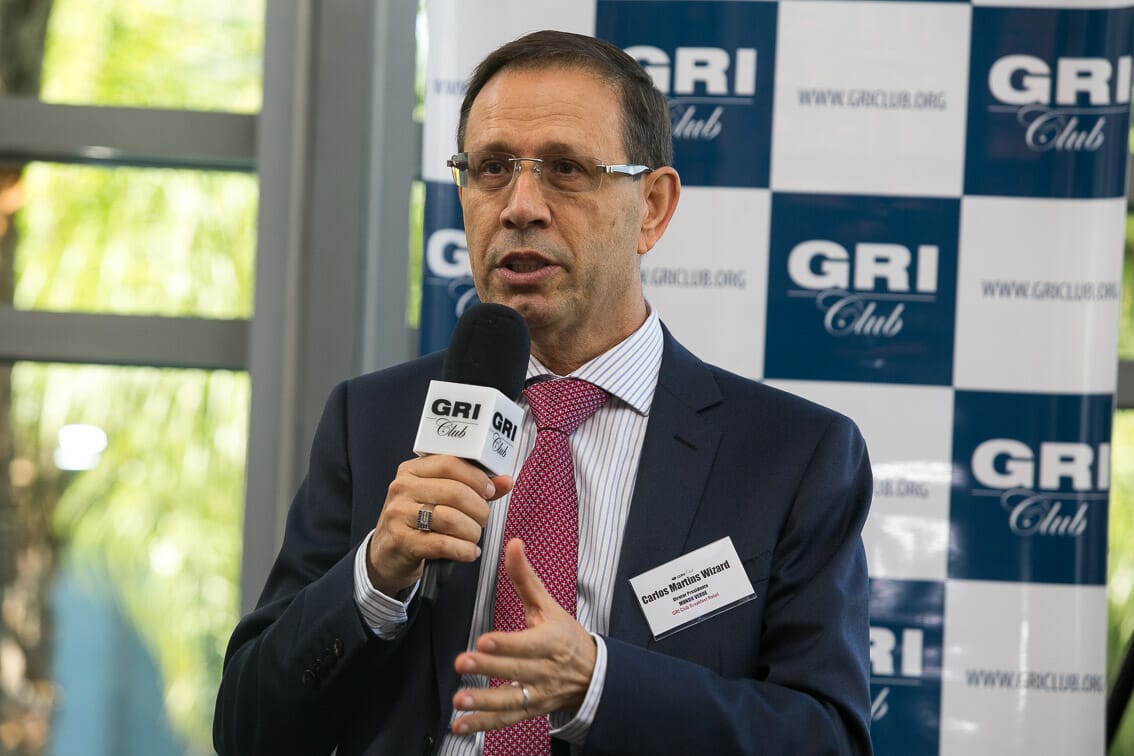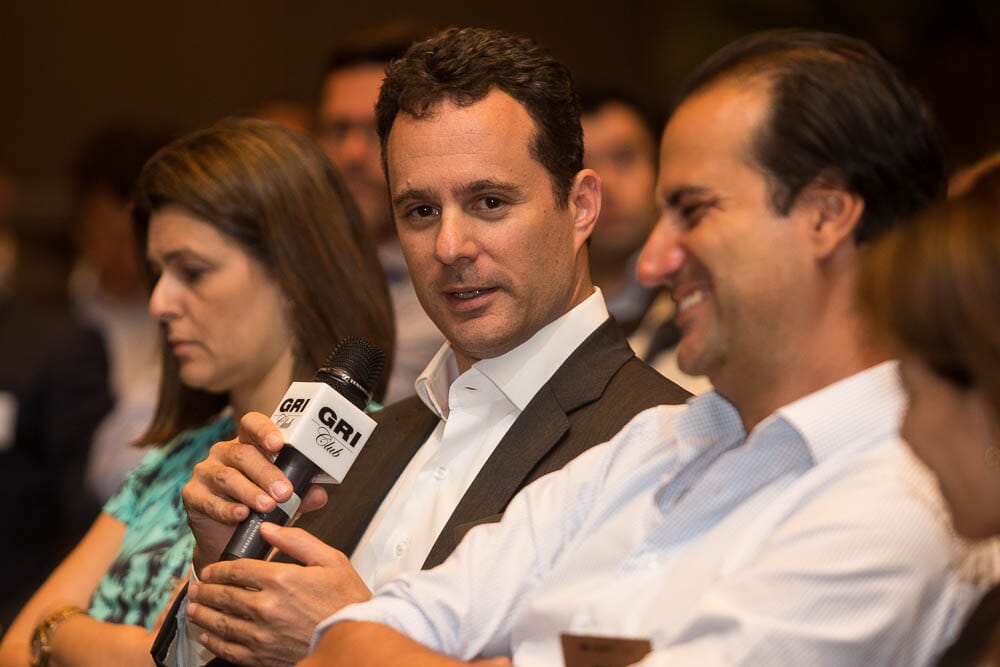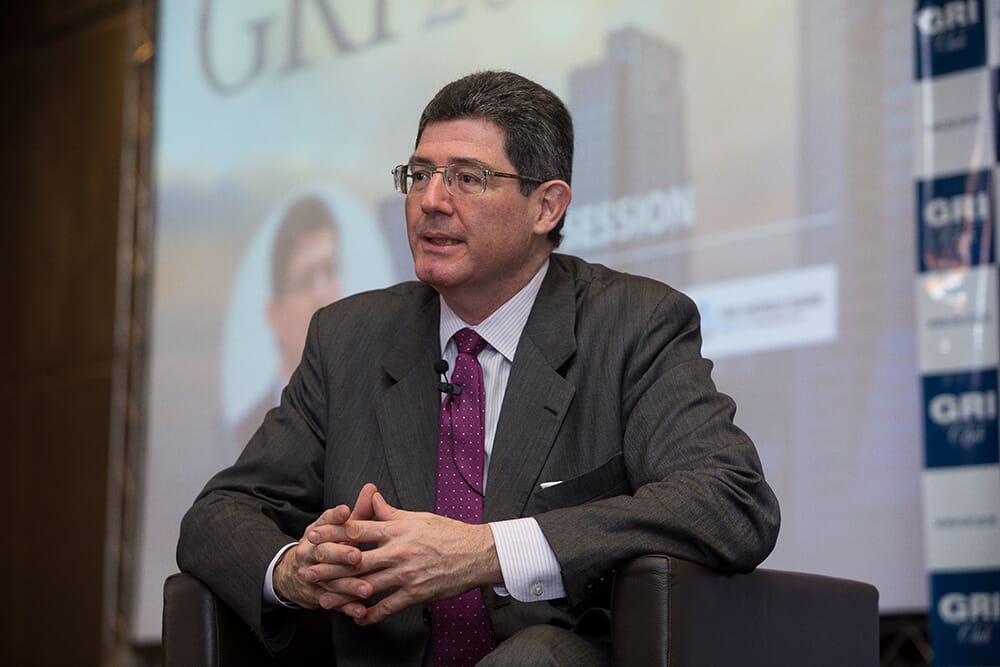 Brazil GRI 2016 - Joaquim Levy (...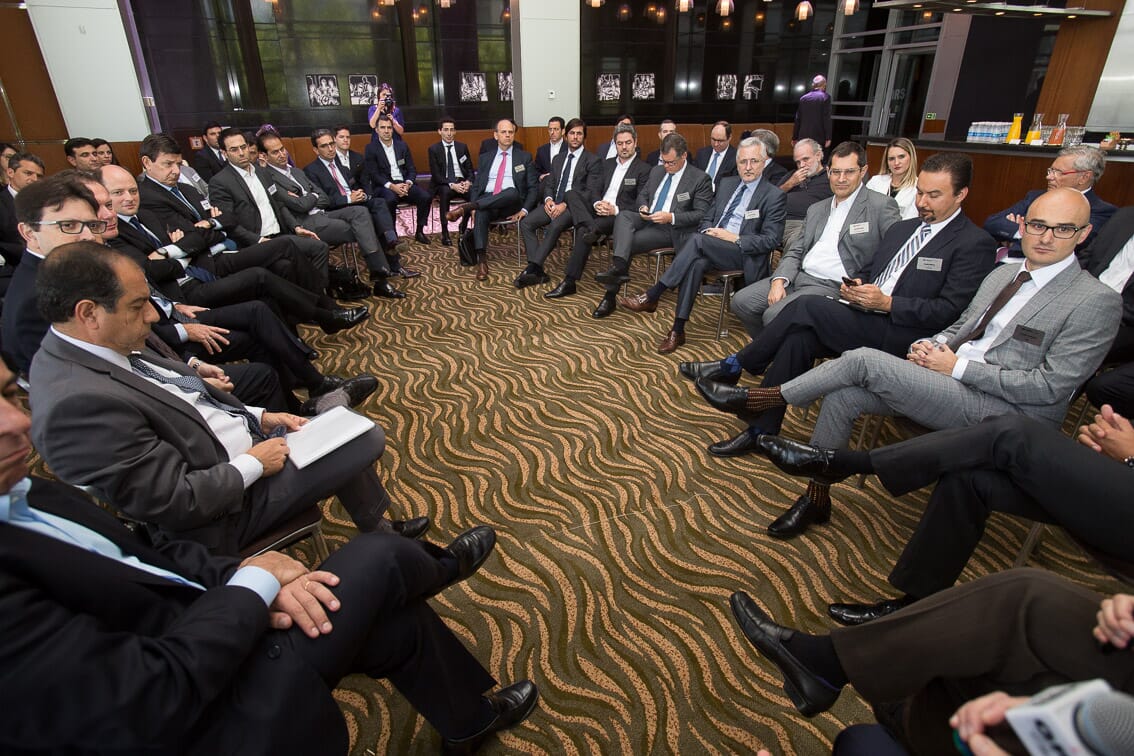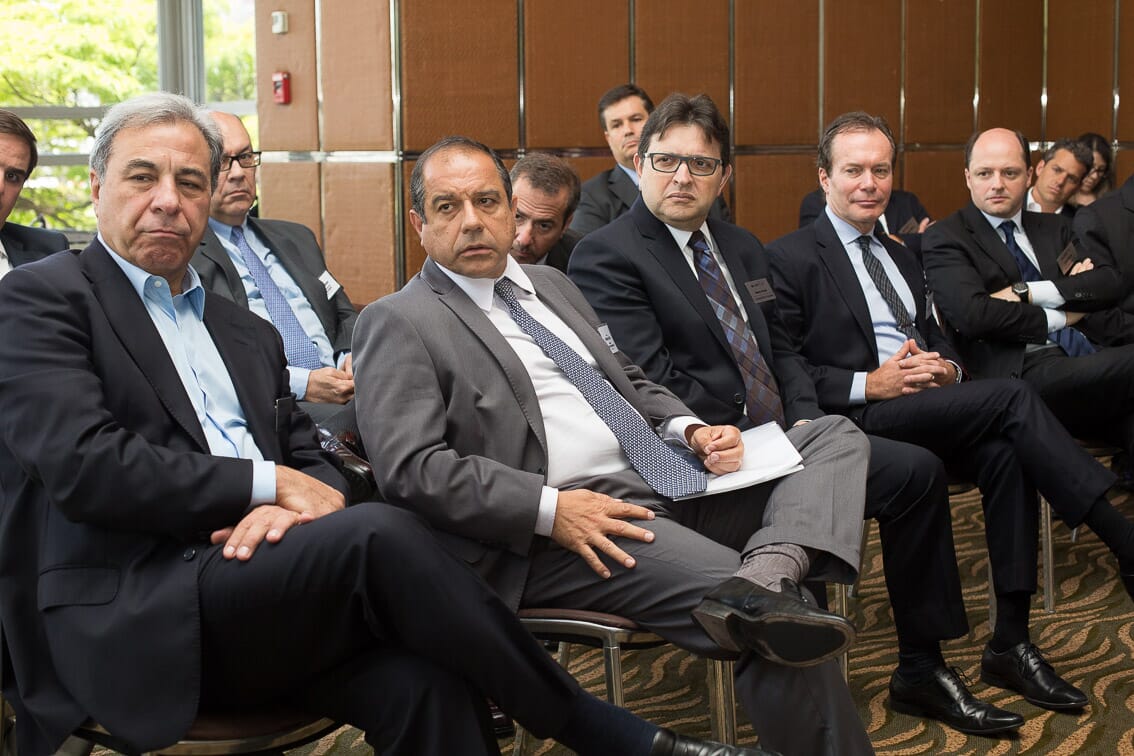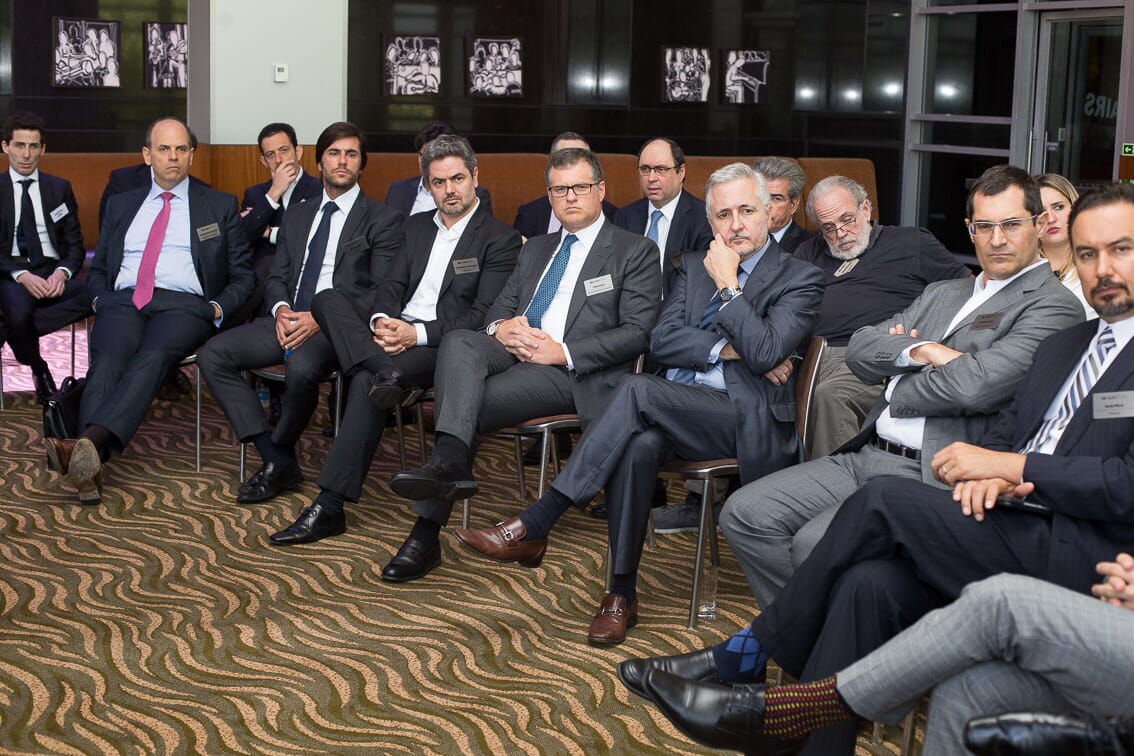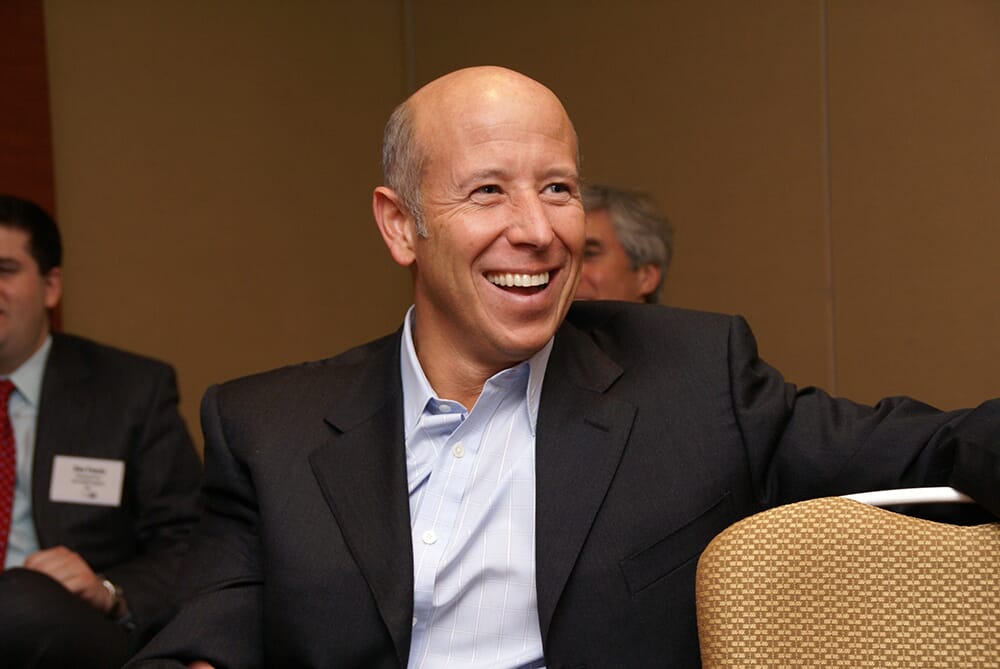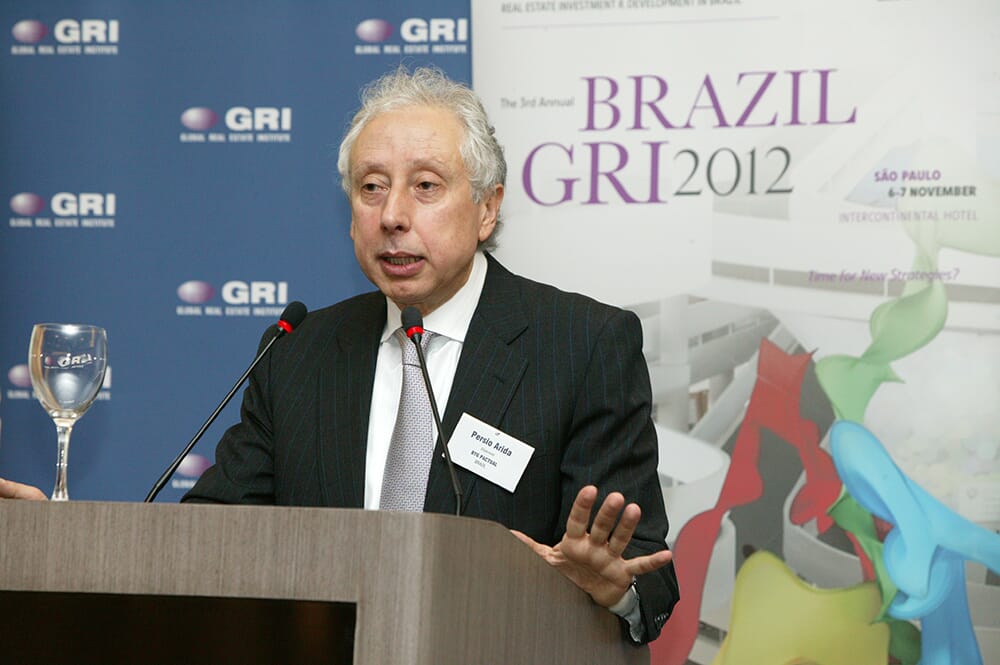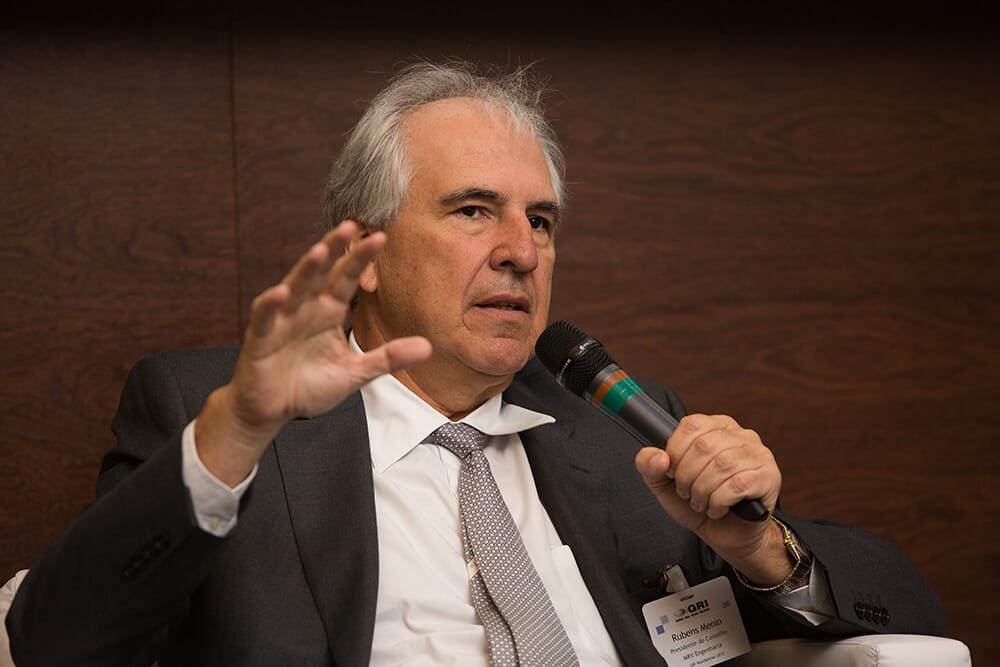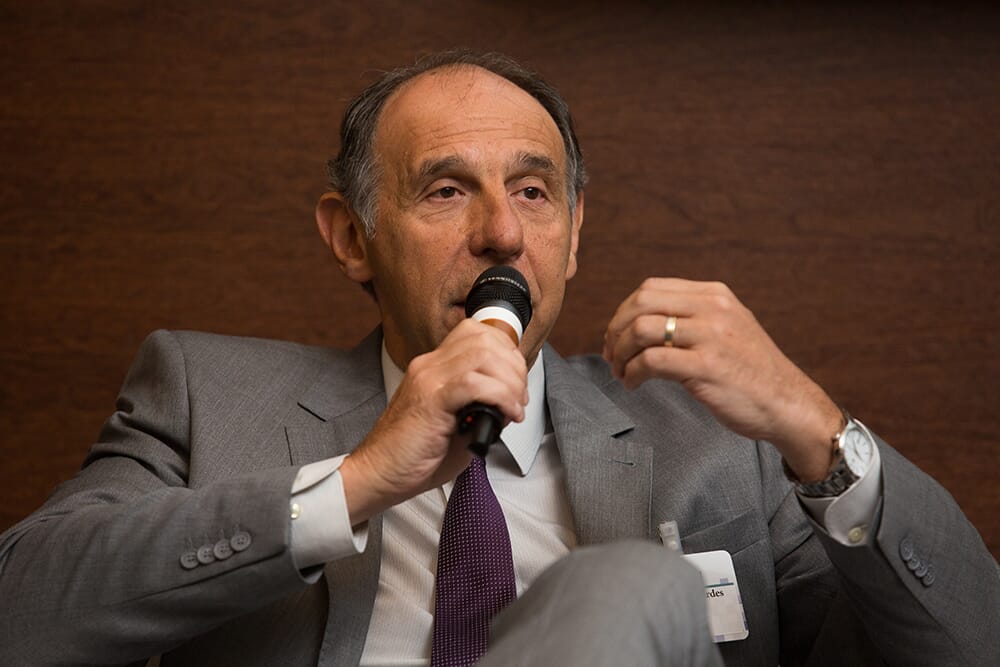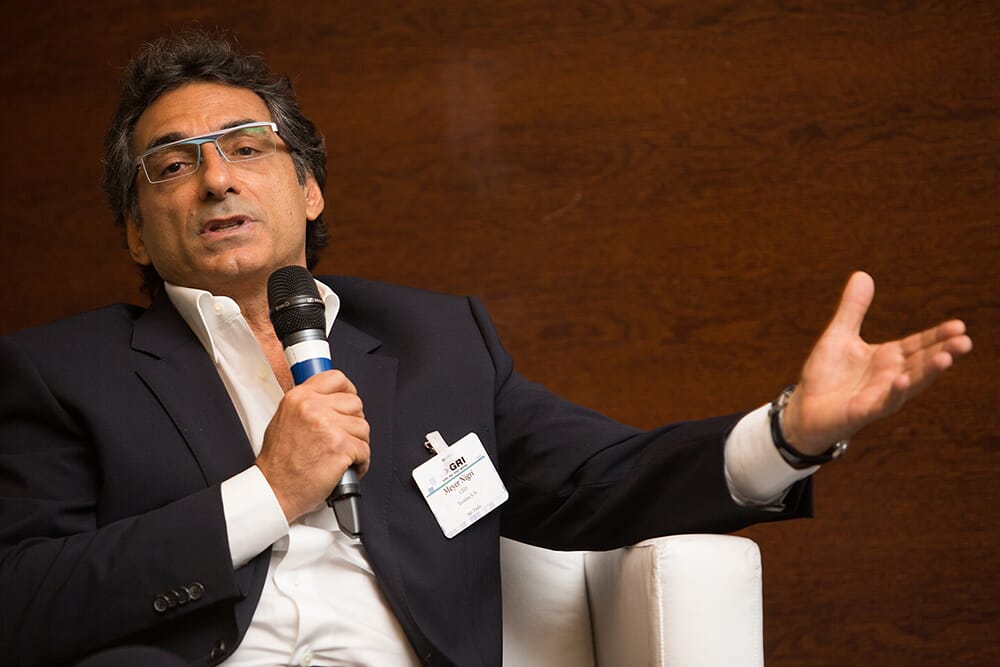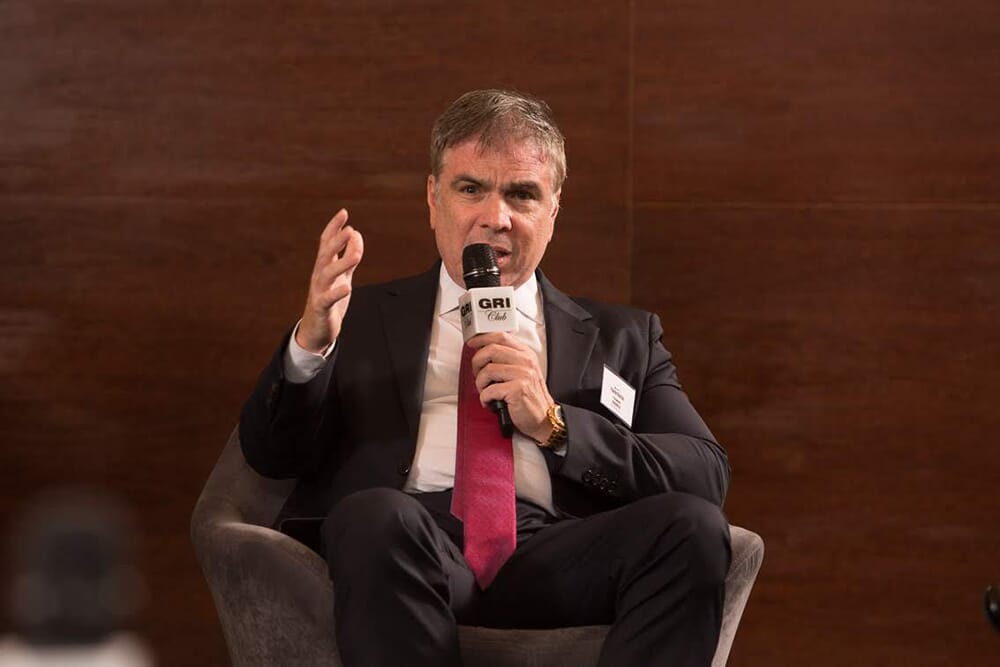 GRI Shopping 2016 - Mário Mira...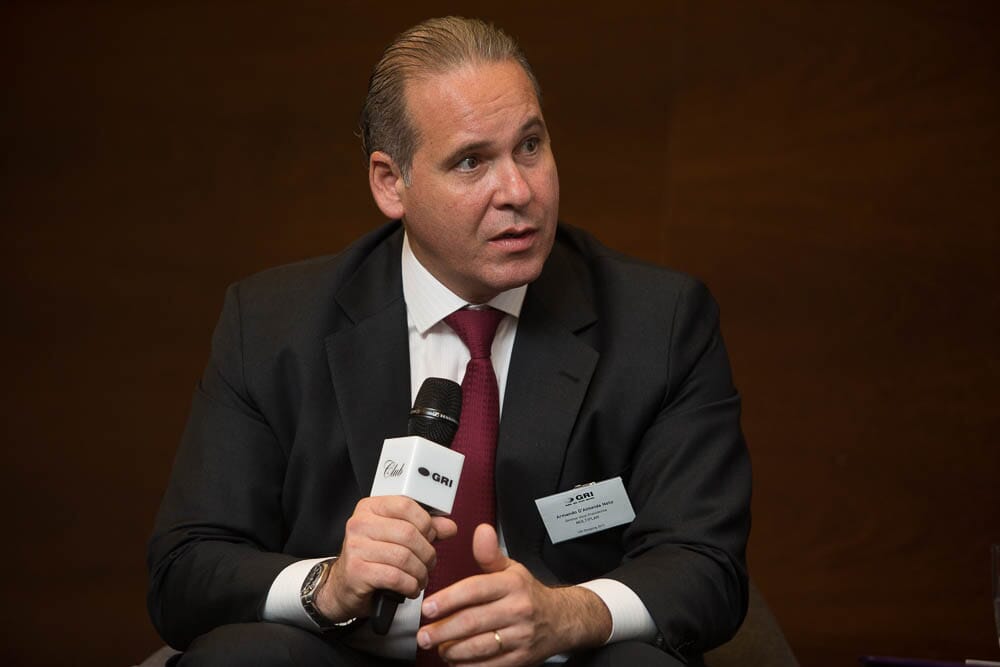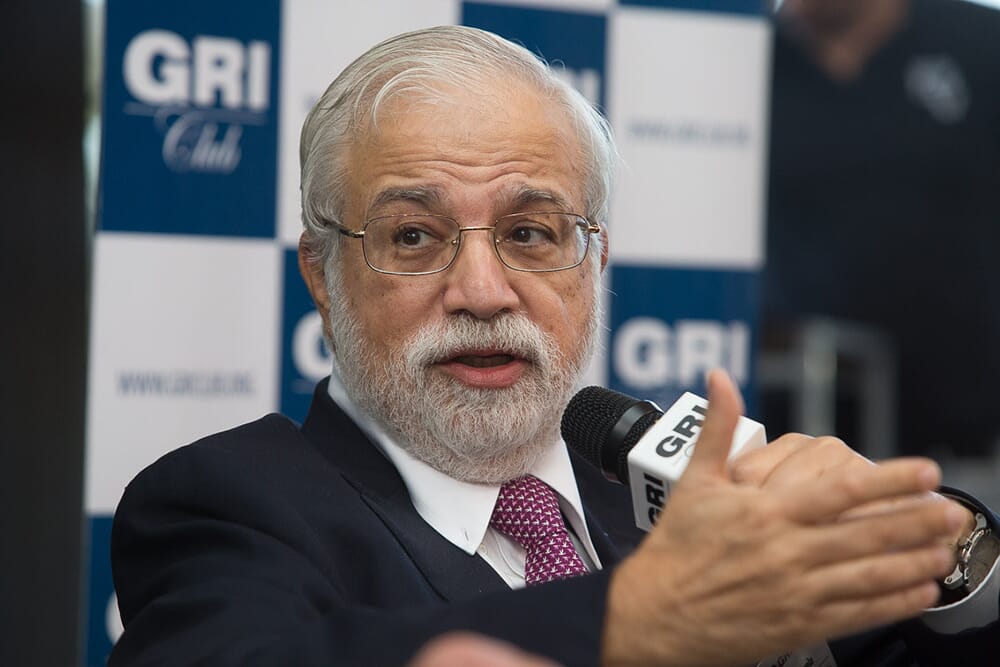 Gustavo Loyola modera discussão...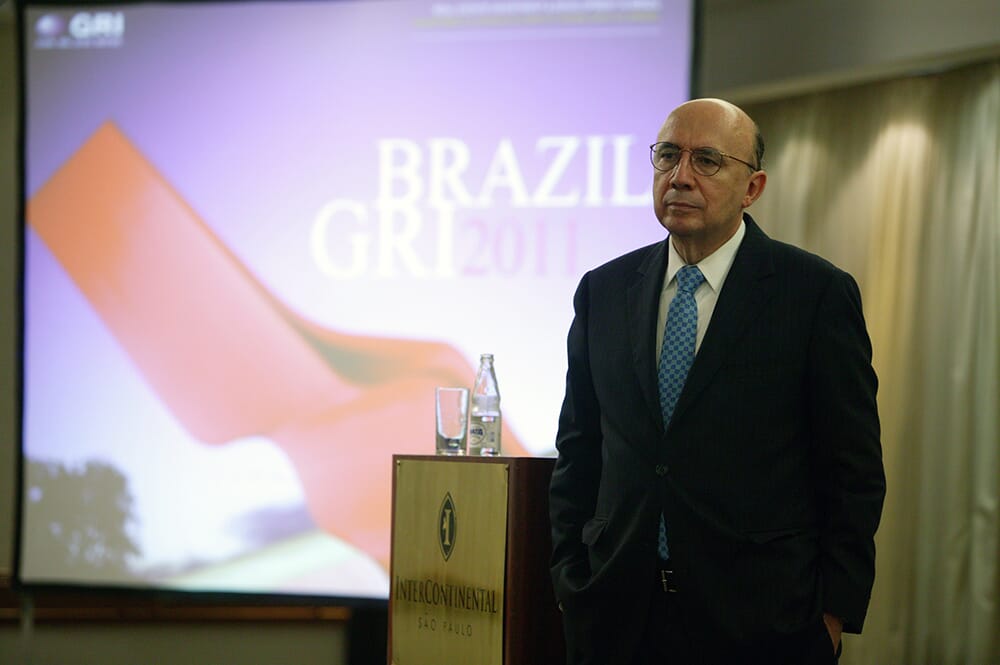 Henrique Meirelles (Ex- Ministro...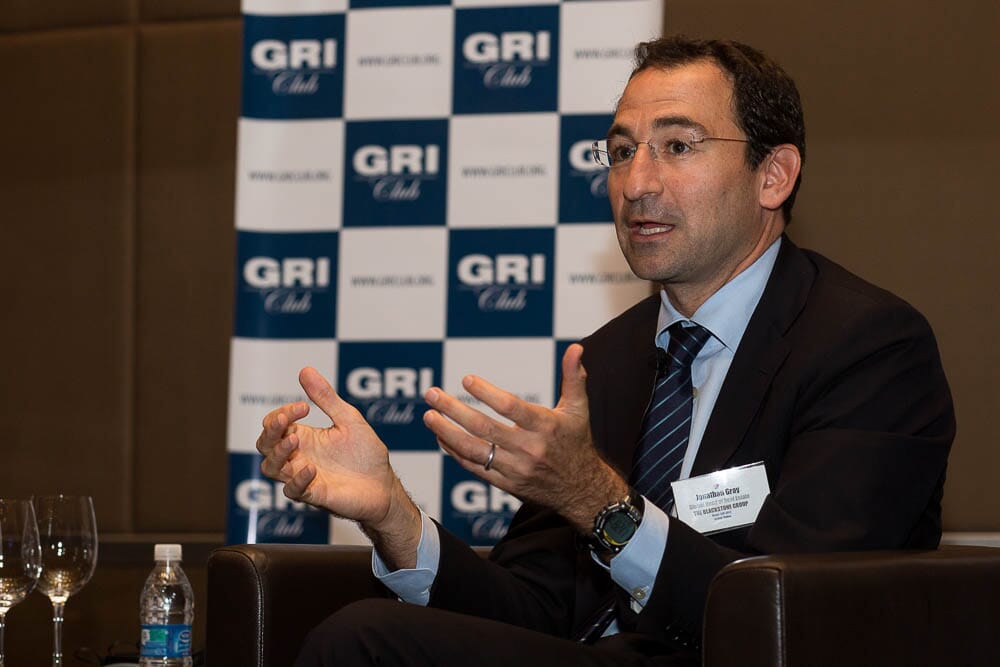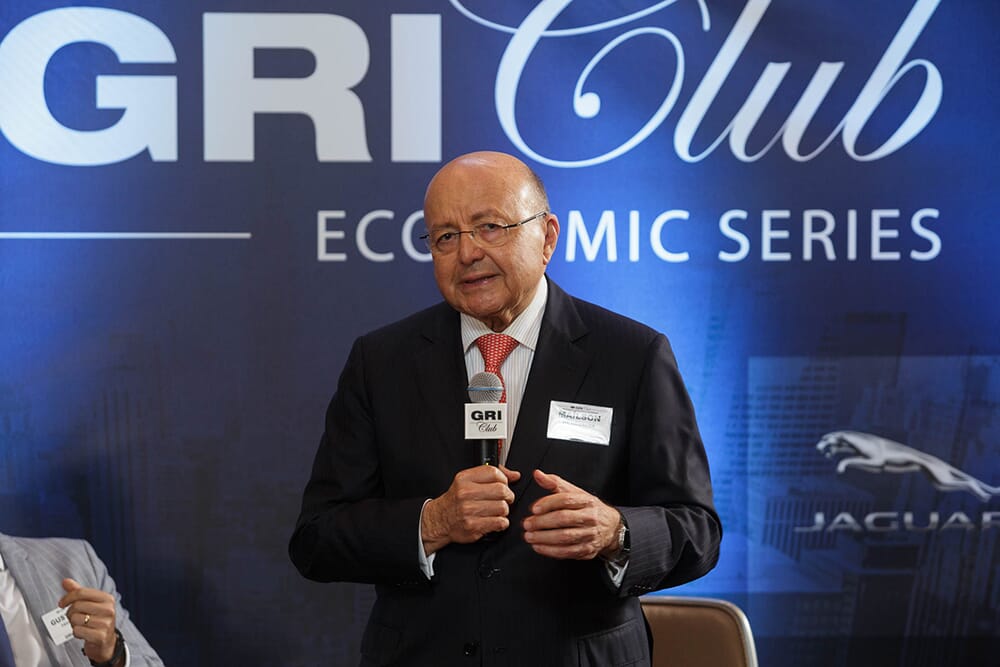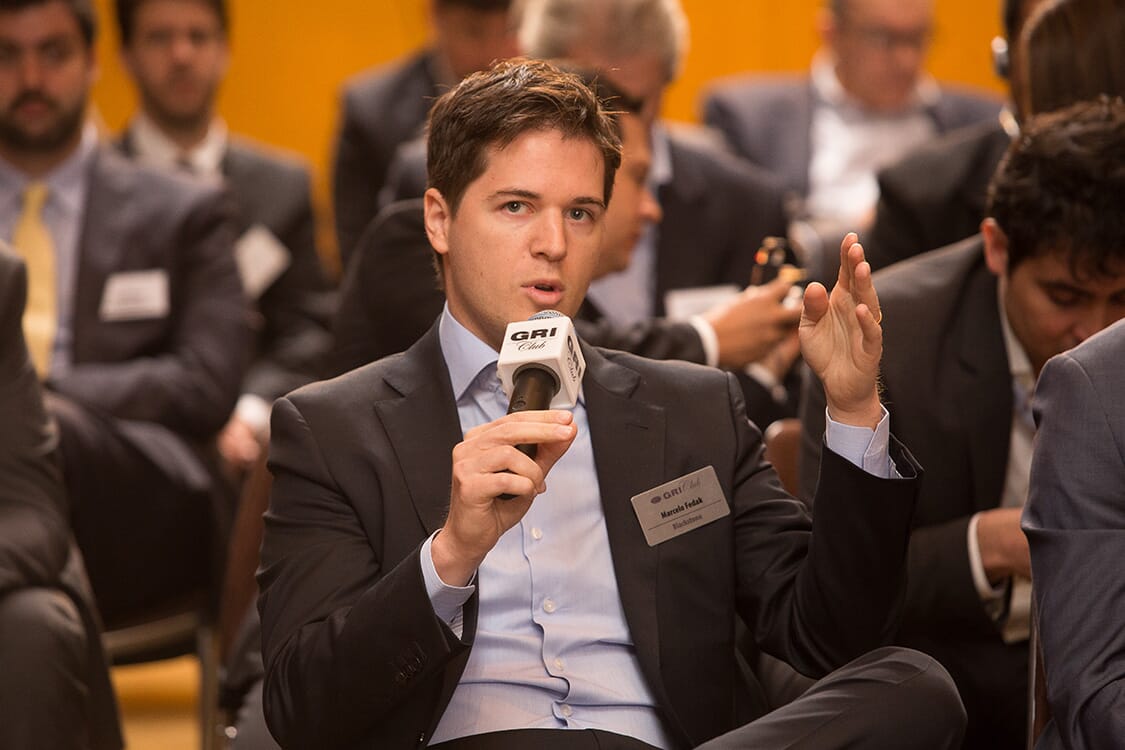 Marcelo Fedak (Blackstone)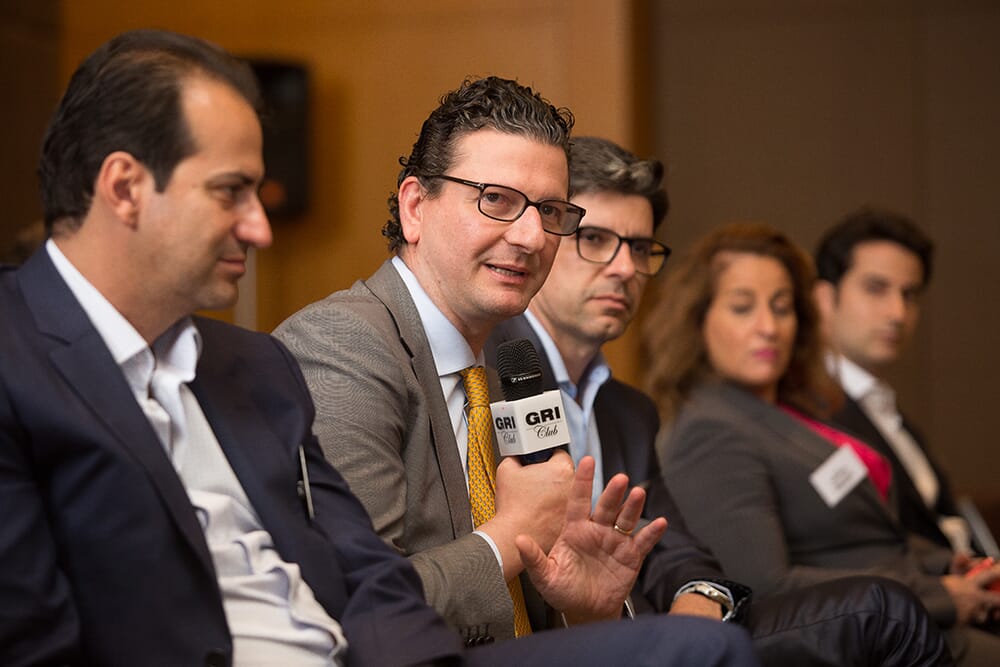 Max Lima (HSI) e Marcelo Michalu...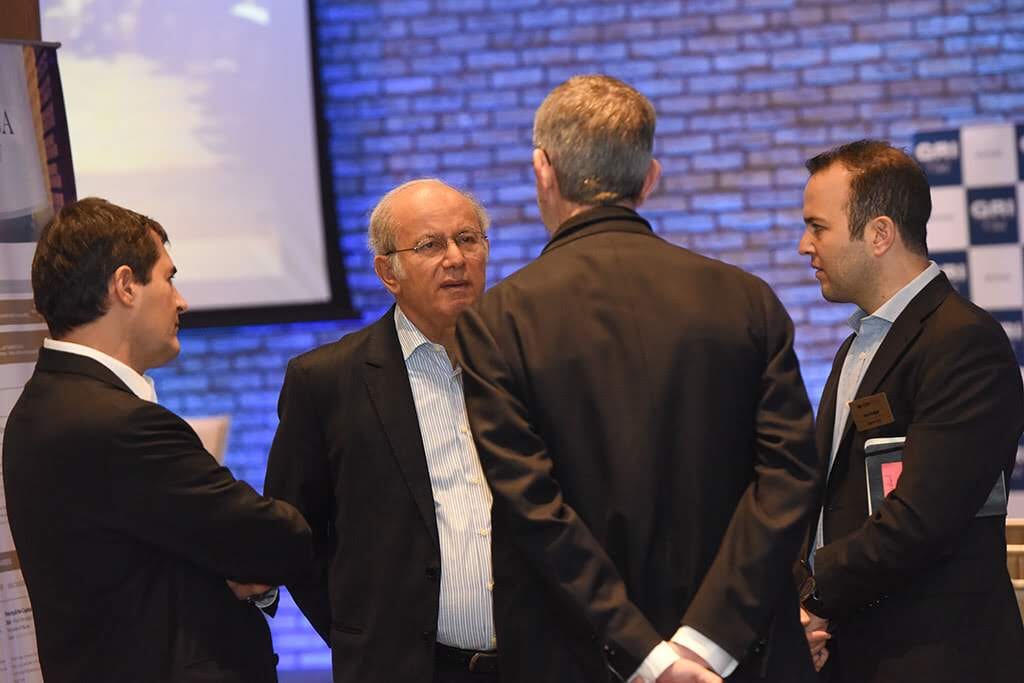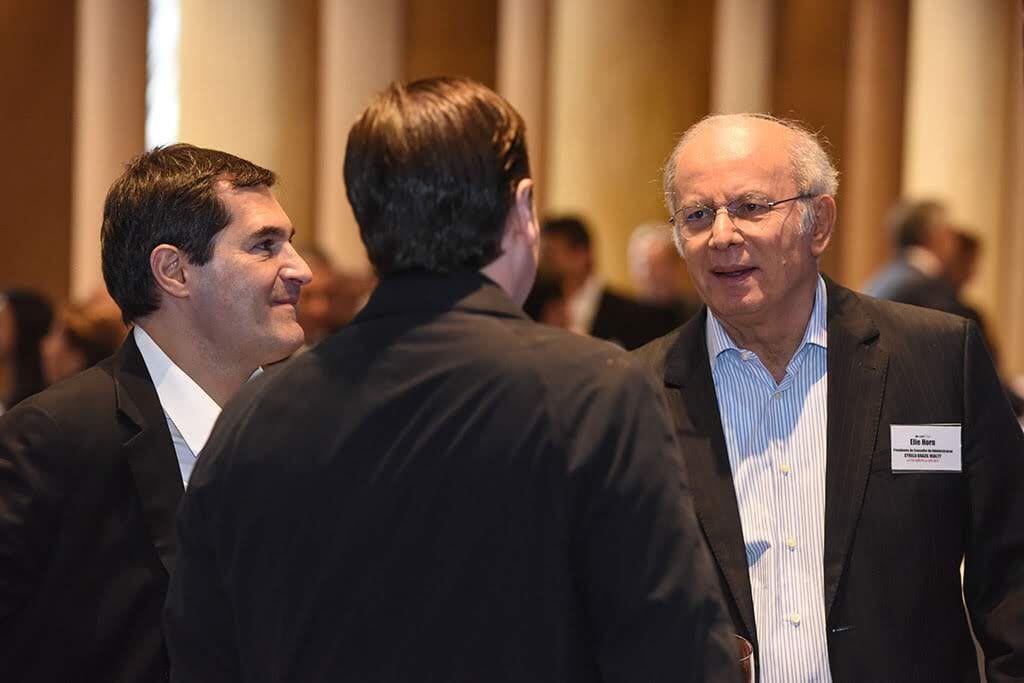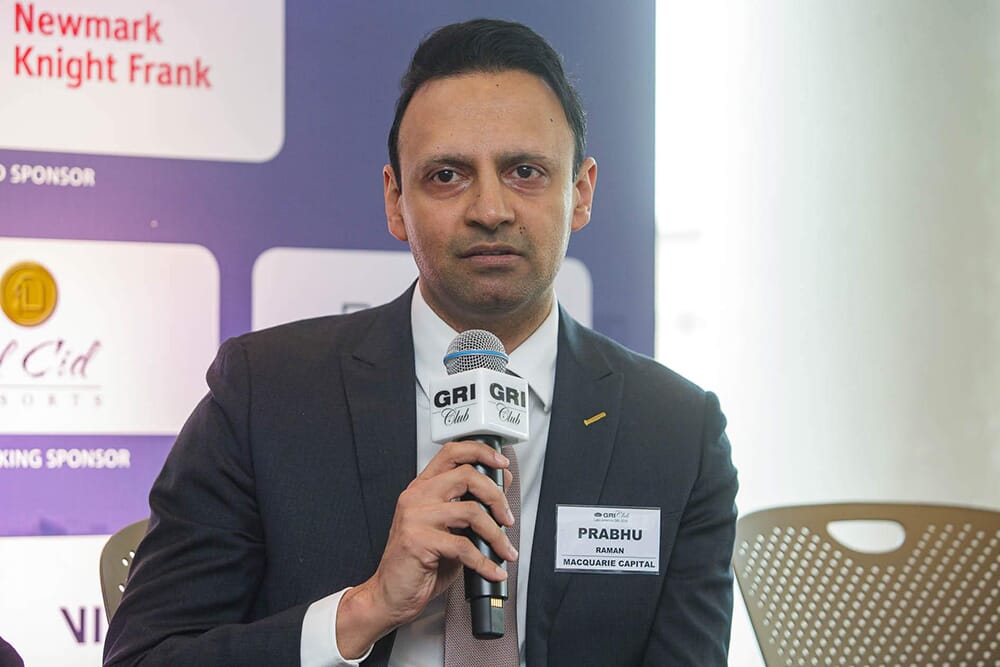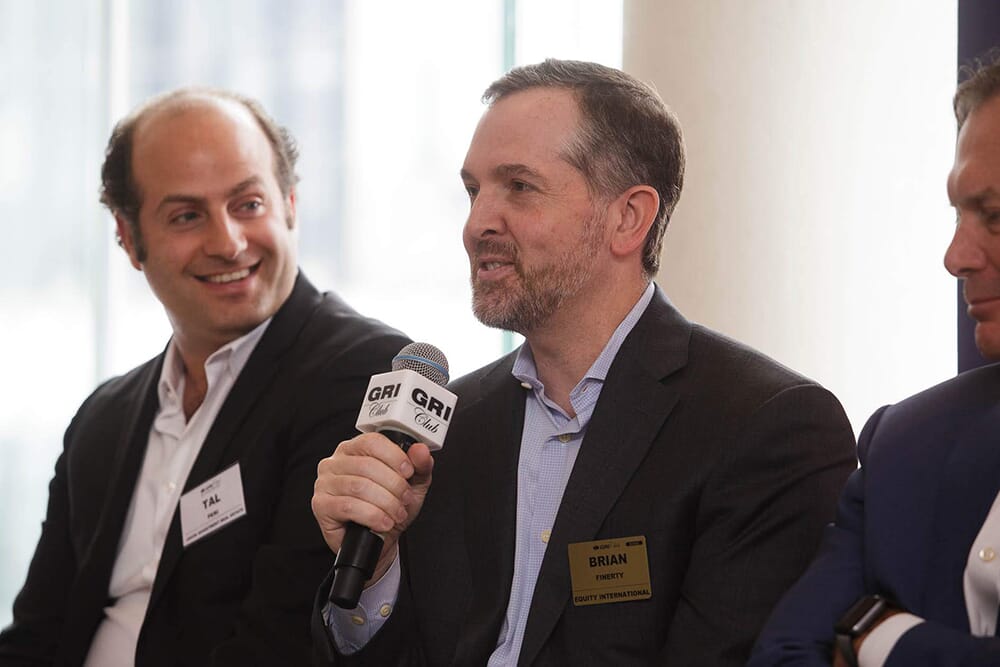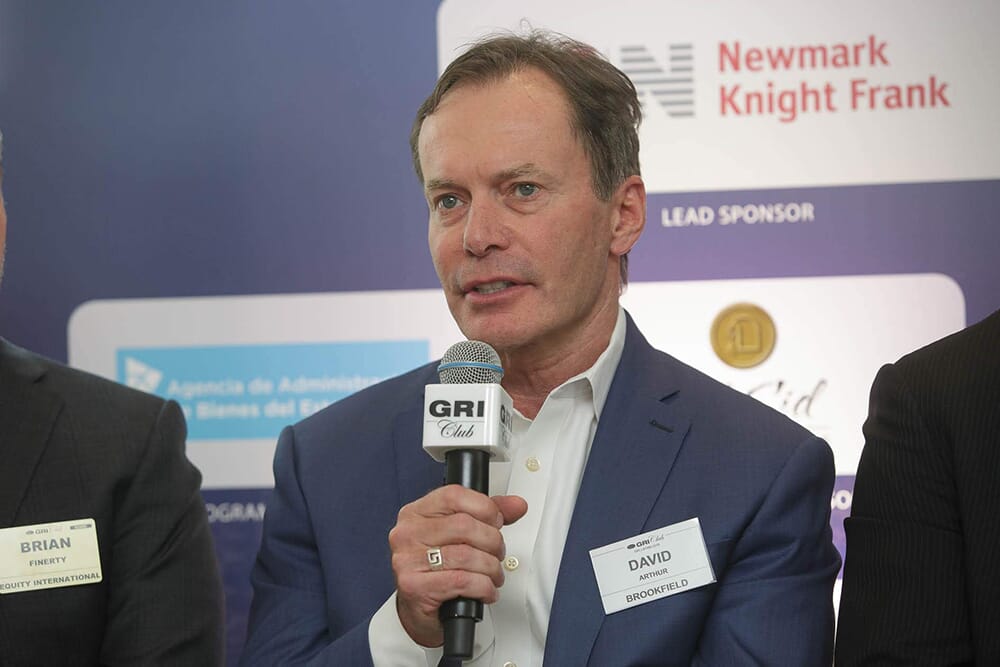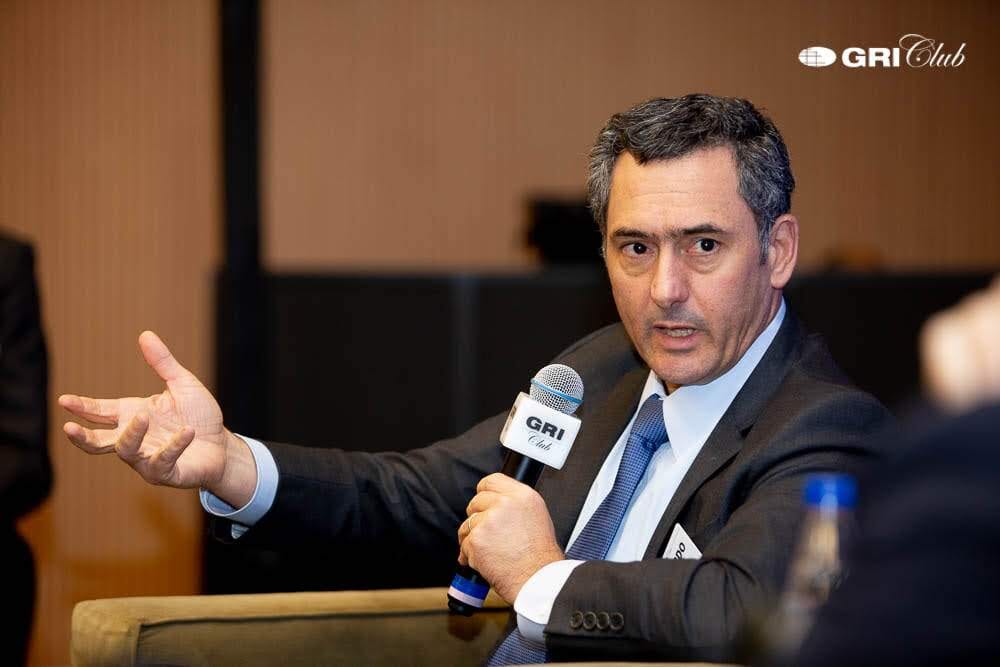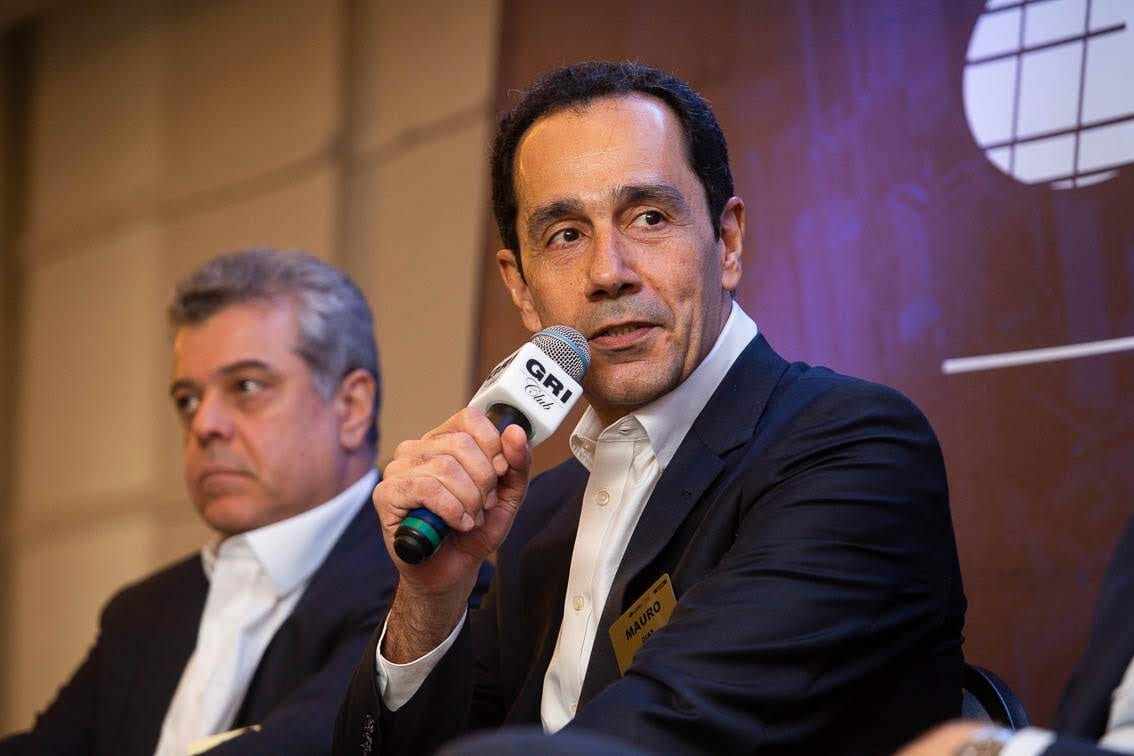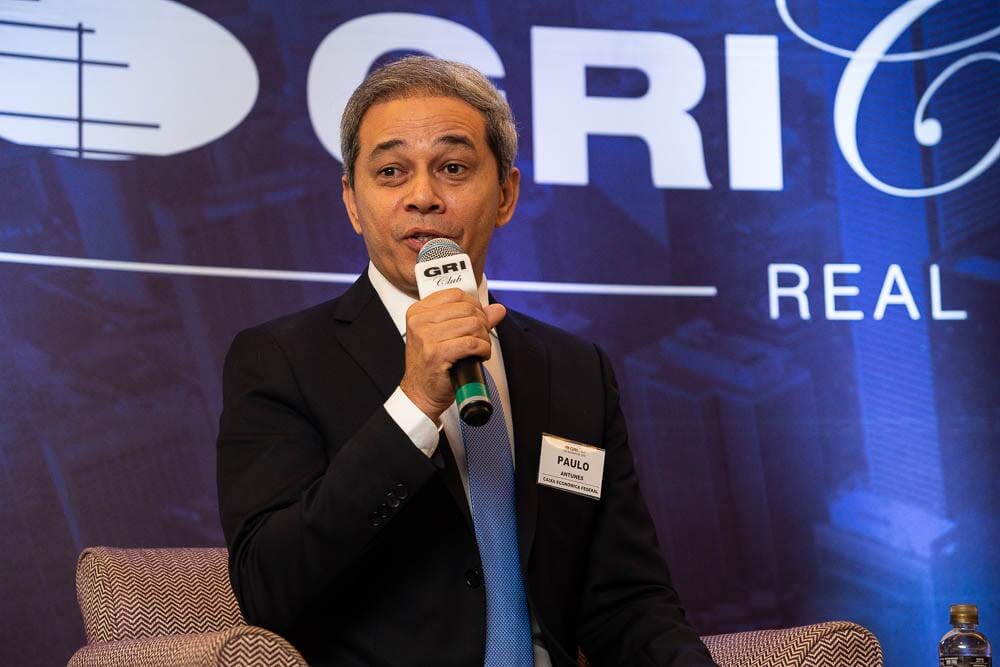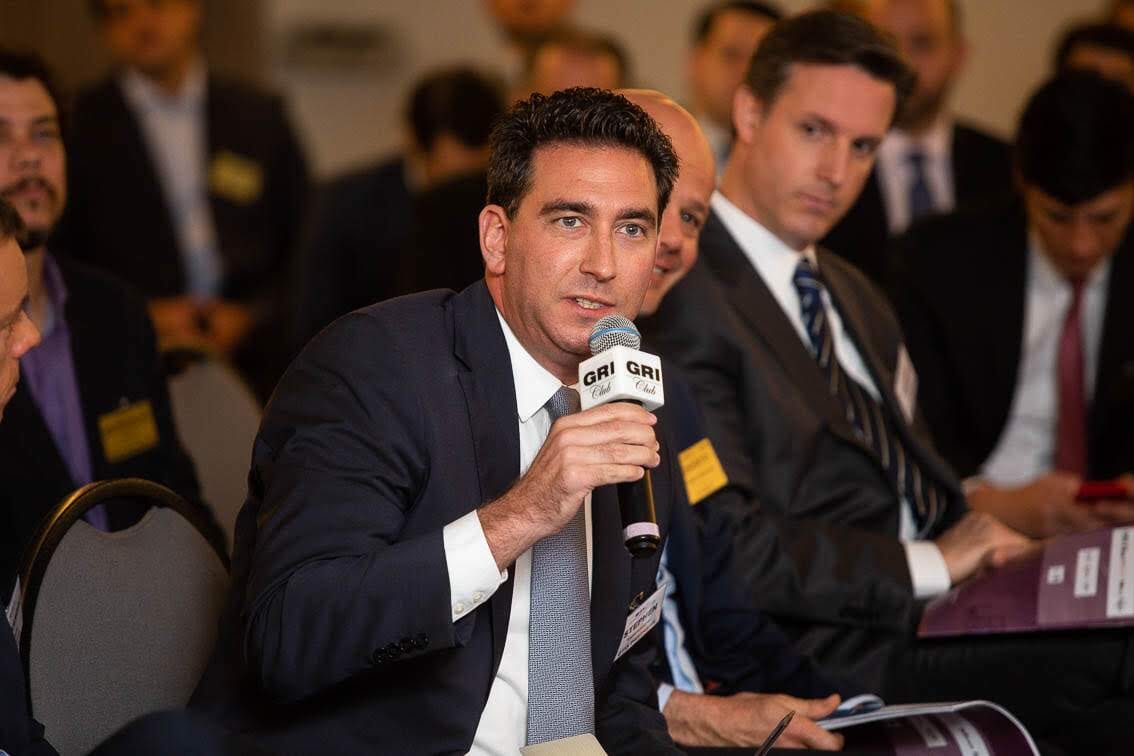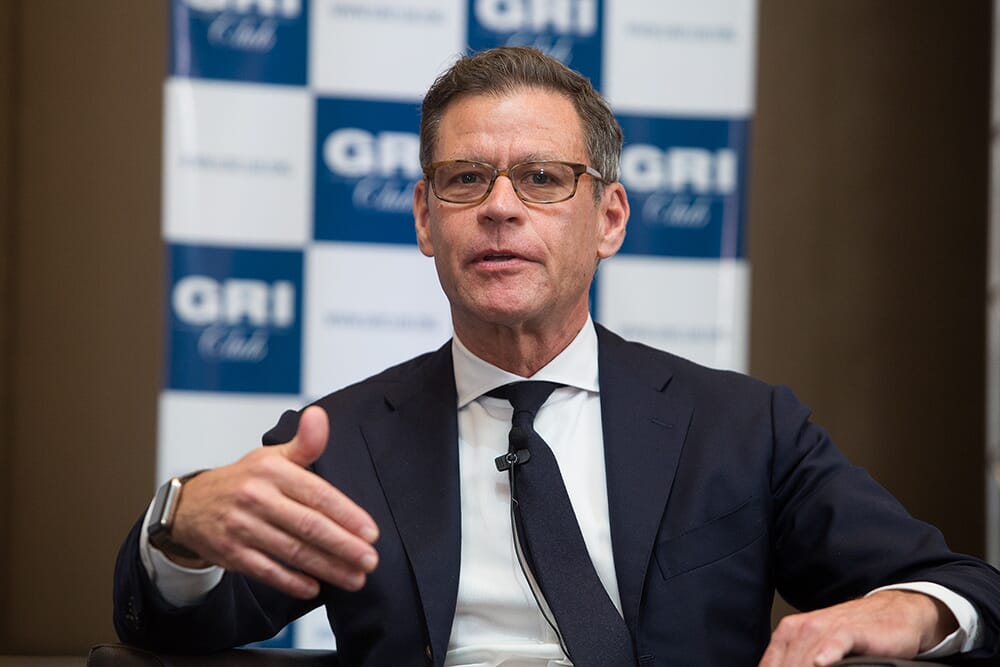 Ric Clark (Brookfield Property G...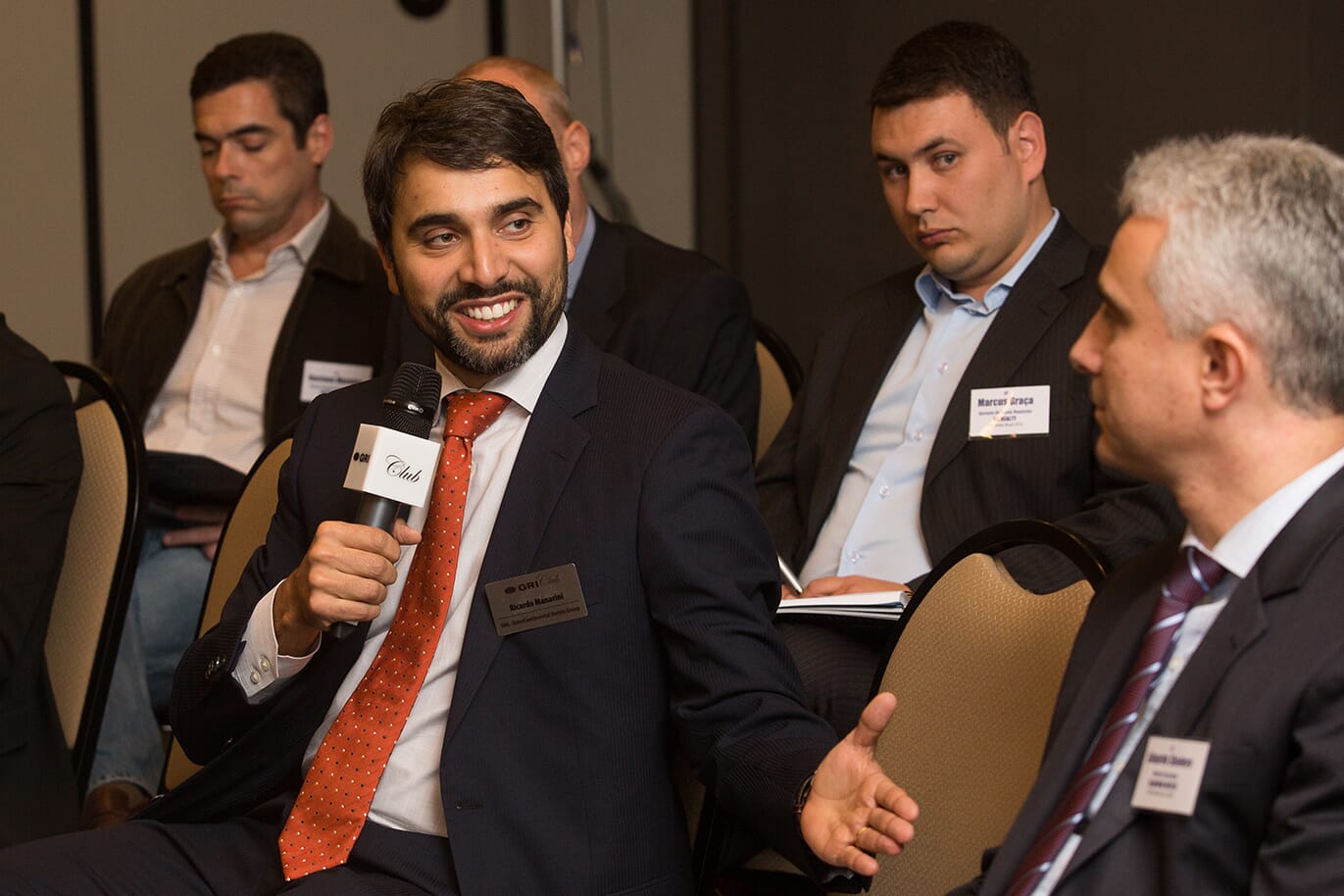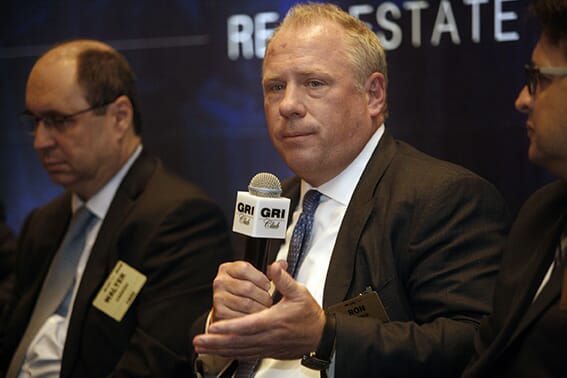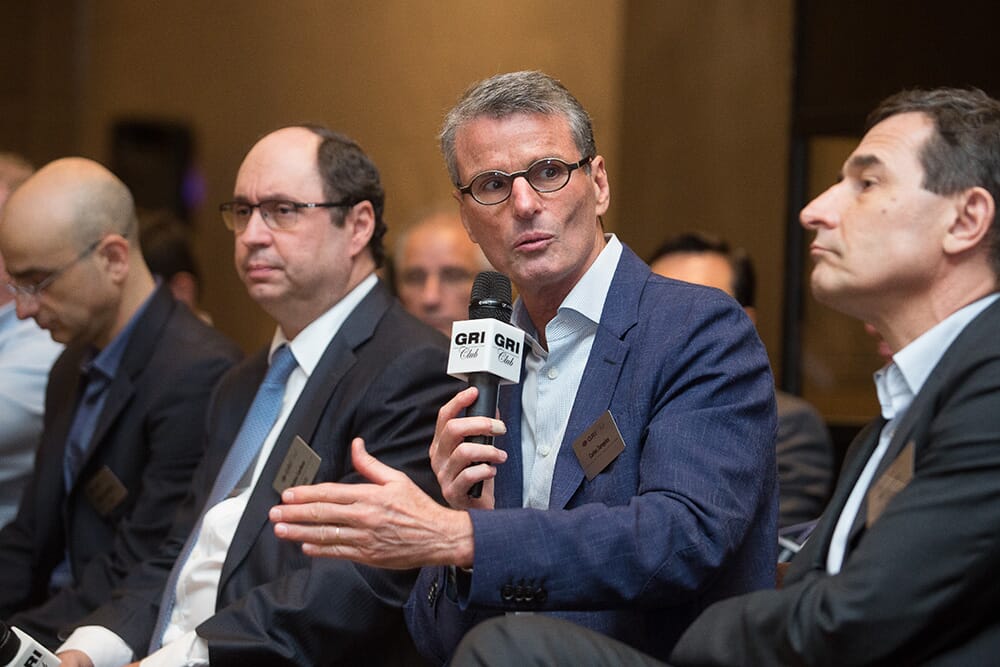 Walter Cardoso (CBRE), Carlos Te...
Torne-se um patrocinador
Entre em contato com nossa equipe e conheça as oportunidades de destaque que melhor se adequa a sua estratégia comercial.
Get in Touch
* Required fields
Successful registration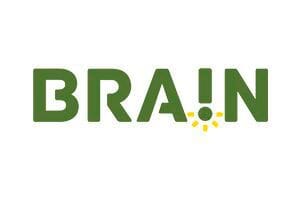 Curitiba | Brazil
A BRAIN é uma empresa de inteligência, pesquisa e estudos de mercado em Real Estate. Já desenvolveu mais de 4 mil pesquisas quantitativas, qualitativas, testes de produto, estudos vocacionais e análise concorrencial, com metodologia própria e em todo território nacional. Atua especialmente nos mercados residenciais e de urbanização, com incorporadores, loteadores e investidores nacionais e internacionais. A empresa já desenvolveu estudos que geraram mais de R$ 40 bilhões em Valor Geral de Vendas em mais de 500 cidades brasileiras ao longo de 16 anos de atuação. Sempre atenta às principais mudanças do mercado, e prezando pela capacitação dos seus agentes, lançou, em 2019, a eBRAIN - uma plataforma exclusiva para cursos online voltados para o setor.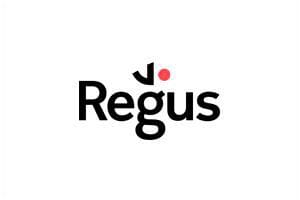 São Paulo | SP | Brazil
Líder mundial em soluções flexíveis de espaços de trabalho, com mais de 3.000 centros de negócios em 120 países fornece espaços convenientes e de alta qualidade para as pessoas trabalharem, seja por alguns minutos ou alguns anos. Empresas como Google, Toshiba e GlaxoSmithKline escolheram a Regus para trabalhar. A chave para o trabalho flexível é a conveniência e, pensando assim, a Regus está onde quer que seus 2,1 milhões de membros necessitem.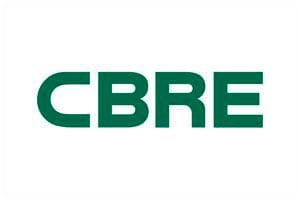 São Paulo | SP | Brazil
Reconhecida mundialmente como a melhor e maior consultoria imobiliária, a CBRE estabeleceu-se no Brasil em 1979 e constituiu uma das maiores plataformas de negócio do país e da América Latina. A empresa atua em todo território nacional através de departamentos especializados e equipados para proporcionar o melhor atendimento a todos os seus clientes. Dentro de uma política internacional agressiva, através de aquisições de várias empresas ao redor do mundo, a empresa expandiu extraordinariamente sua atuação para ocupantes e usuários de escritórios e de indústrias, tanto no Brasil como no exterior. A abrangência dos serviços oferecidos, o crescente volume de transações realizadas e a expertise adquirida durante seus 238 anos de existência no mundo proporcionam à CBRE um conhecimento diferenciado do mercado, permitindo identificar as melhores oportunidades e aconselhar seus clientes com excelência, sejam eles investidores, incorporadores, construtoras, ocupantes ou proprietários.

A Global Talent é uma agência boutique de recrutamento dedicada exclusivamente aos mercados Imobiliário e de Infraestrutura. Com um know-how especializado nestes setores, nossa missão é encontrar verdadeiros talentos capazes de transformar sua empresa.

São Paulo | SP | Brazil
A Amata é uma empresa brasileira que nasceu com o propósito de manter as florestas em pé. Operamos há 15 anos em comprometimento com as melhores práticas. Conectada com as mais inovadores tendências do mercado, a Amata traz para o setor da construção civil a Urbem, impulsionada pela convicção de usar a força da floresta para construir, hoje, as cidades do futuro. Um propósito alicerçado em um material robusto, versátil, inovador e sustentável: a madeira engenheirada. Feita com matéria prima de baixo impacto ambiental e proveniente de florestas certificadas, a madeira engenheirada é considerada o futuro da construção civil. Essa tecnologia oferece um canteiro de obra mais eficiente, preciso, limpo, silencioso e sem desperdícios. Além disso, por se tratar de uma matéria-prima renovável, esse material atua na captura do gás carbônico, armazenando-o durante toda a sua vida útil.

São Paulo | SP | Brazil
A BR Properties é uma das principais empresas de investimento em imóveis comerciais de renda no Brasil, com foco na aquisição, locação, administração, incorporação e venda de imóveis comerciais, incluindo edifícios de escritório, galpões industriais e de logística localizados nas principais regiões metropolitanas do Brasil. Atualmente a BR Properties conta com 46 imóveis comerciais no portfólio, com área bruta locável (ABL) de 684 mil m², que representam valor de mercado de aproximadamente R$ 7,5 bilhões de acordo com avaliação periódica elaborada por consultorias imobiliárias especializadas. A BR Properties adota uma postura dinâmica de monitoramento do mercado imobiliário comercial brasileiro a fim de antecipar tendências de oferta e demanda nas diversas regiões onde atua de forma a avaliar as melhores oportunidades de aquisição ou venda, com o fim de maximizar a rentabilidade dos seus investimentos.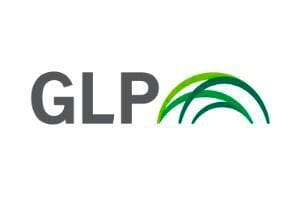 Sao Paulo | SP | Brazil
A GLP é líder global em instalações logísticas modernas. A partir de sua rede de propriedades bem localizadas e um ecossistema de parceiros, a GLP oferece o espaço e soluções integradas para gerar valor para seus clientes. A companhia tem posição dominante de mercado em nove países e é uma das maiores gestoras de fundos imobiliários do mundo, gerenciando mais de US$ 64 bilhões de ativos com um portfólio global de 73 milhões de m². Conta com um time de gestão experiente e mais de mil colaboradores, todos com foco em construir relacionamentos sólidos e parcerias duradouras. No Brasil, gerencia uma rede de ativos imobiliários com 5 milhões de m² em 36 cidades. Somando a experiência mundial e o conhecimento de Brasil, a GLP está preparada para oferecer soluções eficientes e atender às demandas específicas dos seus clientes.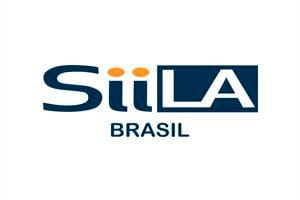 São Paulo | Brazil
SiiLA Brasil é uma plataforma de dados e análises do mercado imobiliário comercial. Além do mapeamento e descritivo dos condomínios logísticos e escritórios, assinantes acessam quadro de ocupantes, transações e muito mais. Já as Estatísticas de Mercado trazem indicadores como vacância, estoque e preço pedido, enquanto as Estatísticas de Ocupação oferecem análise inédita dos inquilinos dos imóveis comerciais do país. Dados e análises de shoppings são apresentados no módulo adicional GROCS.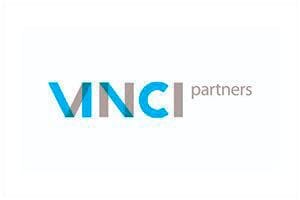 Rio De Janeiro | Brazil
A Vinci Partners é uma gestora de recursos independente com foco em investimentos alternativos líder no Brasil com R$ 30 bilhões sob gestão e atuação nos setores de Private Equity, Real Estate, Infraestrutura, Crédito, Multimercado, Ações, Investments Solutions e Assessoria. A área de Real Estate, criada em 2012, possui atualmente R$2,0 bi em ativos sob gestão, através de 4 fundos imobiliários, sendo 2 listados na B3, contando com mais de 100 mil investidores. Uma história de sucesso investindo em diferentes setores e estratégias.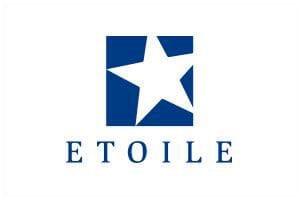 São Paulo | SP | Brazil
Com sede em São Paulo e presença nacional, a Etoile atua na incorporação imobiliária, administração hoteleira, administração rural, venda e locação de imóveis comerciais e logísticos.