Co-host
Terça-feira, 26 de abril
08:00 - 10:00 | Brasilia Time (GMT-3)
Torne-se membro e participe dos nossos encontros exclusivos.

Os líderes candidatos serão validados por nossa equipe que entrará em contato com mais informações sobre o clube. Sendo membro do GRI você terá acesso à nossa comunidade global, permitindo que você se conecte com mais de 10 mil membros, além de participar de nossos eventos exclusivos.
Our team will get in touch with you soon to confirm your participation
Credit: Funtap / Shutterstock
LÍDER DO PROJETO

Patricia
Senior Club DirectorGRI Club
Diretora sênior do GRI Club, Patricia Frazatto é responsável pelos encontros do GRI Clube Real Estate no Brasil, com ênfase no mercado de hospitality e shopping centers e varejo. Tem como objetivo gerar conteúdo e fomentar oportunidades de networking relevante e qualificado, além de conectar executivos para trocar experiências e gerar novos negócios imobiliários no país. Comunicativa e com grande experiência no setor de marketing e branding, na organização de eventos, relacionamento com o cliente, gestão e manutenção de grandes contas além de exercer atividades comerciais. Graduada em Administração de Empresas com ênfase em Marketing.
+55 19 99986 6507
+55 11 2391-5583
O Banco Nacional de Desenvolvimento Econômico e Social se reúne com líderes de empresas que atuam no mercado imobiliário para um debate sobre os projetos de desestatização em andamento. Diante da ineficiência dos ativos públicos, o objetivo é encontrar os melhores caminhos para transformá-los em investimentos rentáveis com a participação da iniciativa privada. A reunião é exclusiva para membros do GRI Club, presencial e limitada a 50 executivos.
26 de abril | Discussão | 08h00 - 10h00
BNDES e o mercado imobiliário
Quais as novidades e projetos para 2022?
Revitalização do Cais Mauá: quais os desafios no projeto pioneiro?
Privatização da CeasaMinas: o que esperar do leilão?
Quais outras oportunidades estão disponíveis ao mercado?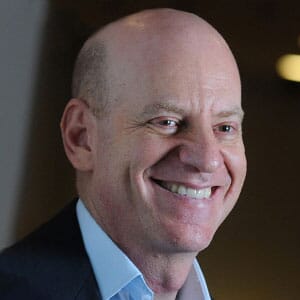 Diretor de Participações, Mercado de Capitais e Crédito IndiretoBNDES
Brazil
Com mais de 28 anos de experiência, foi Managing Director do Credit Suisse e membro do Comitê Executivo do Banco no Brasil, CEO da Cyrela Commercial Properties (CCP), além de sócio líder da área de serviços financeiros da consultoria A.T. Kearney, e Senior Advisor do BCG (Boston Consulting Group). Bruno foi Membro do Conselho do Grupo Sonae Sierra no Brasil, ABRAINC e do Conselho Deliberativo do Hospital Albert Einstein. Tem atuação importante no 3º setor: foi Presidente da Unibes, Conselheiro do Instituto Verdescola e Membro do Conselho Consultivo do PROA. Cursou o Mestrado em Administração de Empresas pela UFRJ, Finanças no IBMEC e atualmente cursando o Programa OPM (Owners and Presidents Management Program) da Harvard Business School.

Secretário Extraordinário de ParceriasGoverno do Estado do Rio Grande do Sul
Brazil

Head de Desestatização e ProjetosBNDES
Brazil
Osmar Lima é funcionário do BNDES há 10 anos. Possui certificação de analista financeiro CFA (Chartered Financial Analyst). Atualmente ocupa o cargo de Chefe do Departamento de Projetos Municipais da Área de Desestatização e Estruturação de Projetos do BNDES, sendo responsável por todas as operações de âmbito municipal, incluindo o Programa de Estruturação de PPPs de Iluminação Pública do BNDES. Além da Área de Desestatização e Estruturação de Projetos, já atuou como analista de crédito na Área Industrial e gerente de investimentos em private equity na Área de Mercado de Capitais.
Conheça nosso exclusivo formato
Os encontros do GRI Club não têm palestrantes nem apresentações. Em vez disso, há uma série de discussões a portas fechadas, das quais todos podem participar livremente.
É como se você estivesse em sua própria sala de estar, conversando informalmente com colegas, num ambiente dinâmico.
Torne-se um patrocinador
Entre em contato com nossa equipe e conheça as oportunidades de destaque que melhor se adequa a sua estratégia comercial.
Oportunidades de patrocinador
Successful registration
Este evento é exclusivo para membros do GRI.