Co-host
Quinta-feira, 29 de Setembro
08:00 - 10:00 | Brasilia Time (GMT-3)
Torne-se membro e participe dos nossos encontros exclusivos.

Os líderes candidatos serão validados por nossa equipe que entrará em contato com mais informações sobre o clube. Sendo membro do GRI você terá acesso à nossa comunidade global, permitindo que você se conecte com mais de 10 mil membros, além de participar de nossos eventos exclusivos.
Successful registration
Credit: THINK A / Shutterstock

Kelly
DirectorGRI Club
Kelly Naomi Tamaribuchi is responsible for Business Development in the Infrastructure Division at GRI Club. Joined the company in 2017, speaks English and Spanish and today manages clients in almost all Latin America and USA. She is also coordinating eMeetings in Chile, Peru and Brazil. Post graduation in Marketing (Mackenzie University), has more than 15 years in Sales experience.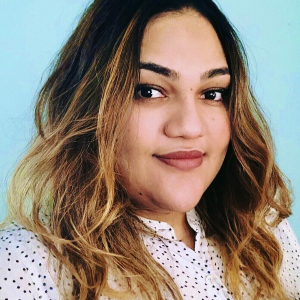 Director, InfrastructureGRI Club
Brazil
Com os "primeiros passos" do 5G standalone no Brasil, a discussão em torno da tecnologia se torna mais real, quando mencionamos o seu potencial transformador para as indústrias e para a vida das cidades.

Nesta reunião do club, os membros do GRI estarão reunidos para discutir as principais iniciativas piloto de 5G em projetos de smart cities no Brasil, com a participação especial da Agência Brasileira de Desenvolvimento Industrial (ABDI), além de discutir questões relativas à implementação da tecnologia e infraestruturas, modelos de financiamento e outros temas.

Tópicos da discussão:
Panorama sobre a transformação das cidades brasileiras: Como transformar o espaço urbano através das tecnologias?
Projeto Conecta 5G e outros projetos piloto;
Financiamento de projetos em smart cities: Quais são as oportunidades?
Investimento em infraestrutura de comunicação e conectividade


Sócio - Infra and Capital ProjectsDeloitte
Brazil
Sócio da área de Infraestrutura & Projetos de Capital e líder da área de Governo e Serviços Públicos da Deloitte no Brasil. Advogado com mestrado em Políticas Públicas (FGV-EAESP) e certificado profissional de PPP (CP3P), emitido pelo Banco Mundial. Possui mais de 20 anos de experiência em assessoria de gestão pública; assessoria em projetos com organismos multilaterais; consultoria em projetos de infraestrutura; elaboração de estudos e análises do mercado de infraestrutura; estruturação de investimentos de capital social; assessoria em projetos de cidades inteligentes; consultoria em projetos de mobilidade urbana e estruturação de projetos sustentáveis e com objetivo social.

Sócia Lider de TMTDeloitte
Brazil

Subsecretario de Planejamento da Infraestrutura SubnacionalMinistério da Economia
Brazil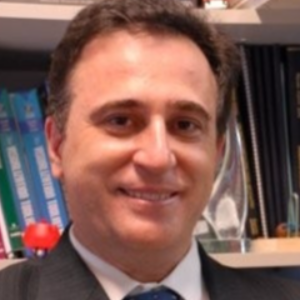 Professor, e Coordenador-Geral do InovaUSPUSP - Universidade de São Paulo
Brazil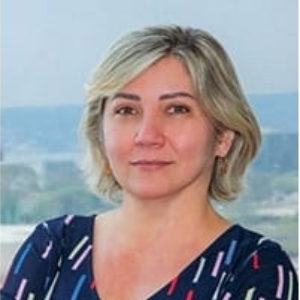 Secretária ExecutivaMinistério das Comunicações
Brazil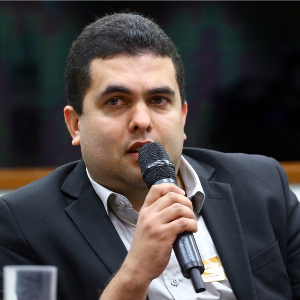 Gerente de Novos NegóciosABDI
Brazil
O que é um Club Meeting? Como posso participar?
Nossos co-chairs da disscusão iniciam a troca de conhecimento. Depois disso, você pode participar o quanto quiser: informal, direto e privado!

O que é um Club Meeting?
Uma reunião presencial privada exclusiva para os membros do GRI Club. An in-person private meeting exclusive for Club Members. Passe algum tempo e participe de discussões interativas com os executivos mais seniores do mercado imobiliário e de infraestrutura.
Quem pode participar?
Investidores, incorporadoras, fundos, bancos e desenvolvedores ativos no setor imobiliário e de infraestrutura.

Como participar?
Clique em "Participe do evento". Se você ainda não é um membro, complete o formulário para aplicar ou atualizar a sua participação no clube.
Conheça nosso exclusivo formato
Os encontros do GRI Club não têm palestrantes nem apresentações. Em vez disso, há uma série de discussões a portas fechadas, das quais todos podem participar livremente.
É como se você estivesse em sua própria sala de estar, conversando informalmente com colegas, num ambiente dinâmico.
Torne-se um patrocinador
Entre em contato com nossa equipe e conheça as oportunidades de destaque que melhor se adequa a sua estratégia comercial.
Oportunidades de patrocinador
Preencha os dados abaixo para se candidatar a uma oportunidade de patrocínio
Successful registration
Participantes Confirmados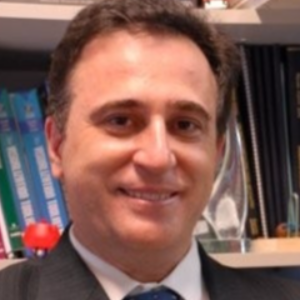 Professor, e Coordenador-Geral do InovaUSPUSP - Universidade de São Paulo
Brazil

São Paulo | SP | Brazil
Entrevistado para GRI Magazine para materia sobre crise hidrica/energetica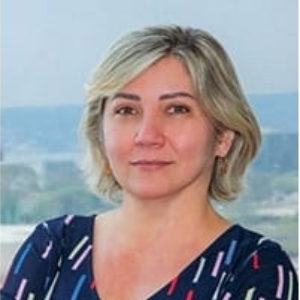 Secretária ExecutivaMinistério das Comunicações
Brazil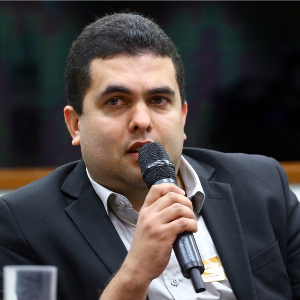 Gerente de Novos NegóciosABDI
Brazil

Brasilia | DF | Brazil
A Agência Brasileira de Desenvolvimento Industrial (ABDI), sob a supervisão do Ministério da Economia, se consolidou, ao longo de 14 anos de existência, como a agência de inteligência do Governo Federal para o setor produtivo. Ligada à Secretaria de Produtividade, Emprego e Competitividade (Sepec) do Ministério da Economia, a ABDI possui um quadro técnico enxuto, ágil e qualificado para desenvolver estratégias e ações voltadas à promoção da inovação e da competitividade do país.
Este evento é exclusivo para membros do GRI.