Co-host
Jueves, 27 de enero
10:00 - 12:00 | Peru Standard Time (GMT-5)
17 people are attending
Credit: Shotsstudio / Envato Elements
PROJECT LEADER

Walter
Manager Latin AmericaGRI Club
Con el actual panorama político, social y económico, Perú enfrenta grandes retos para este 2022. Por ello, la nueva administración debe trabajar para propiciar las condiciones que permitan incrementar el gasto público y atraer mayor inversión nacional y extranjera, detonando el crecimiento económico y el desarrollo regional del país a través de más y mejor infraestructura en los diversos sectores (comunicaciones y transportes, desarrollo urbano y vivienda, energía, infraestructura social, entre otros).
Dicho lo anterior, en este primer Club Meeting de 2022, los inversores miembros de GRI se reunirán para discutir y analizar su perspectiva frente al cambio de gobierno, así como para identificar recomendaciones para fortalecer e impulsar al sector de infraestructura y energía en el país.
Fortalecimiento de la agenda de infraestructura
¿Que se viene para el sector de infraestructura y energía en este nuevo gobierno? 
"Libertad en Contratar"
¿Qué representaría el fin de los contratos-ley para la inversión privada?
¿Cómo se estructuran las APP y qué puede garantizar más seguridad al inversor?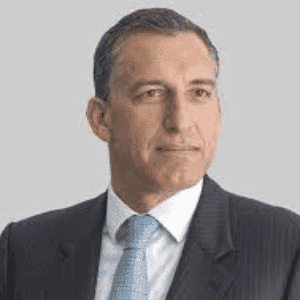 PartnerCuatrecasas - Peru
Peru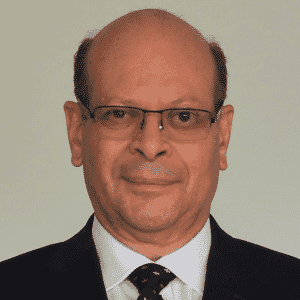 Presidente de DirectorioCOFIDE
Peru
Licenciado en Economía de la Universidad del Pacífico y Master of Management de la J L Kellogg Graduate School Management – Northwestern University. Asimismo, ha llevado Programas de Desarrollo Directivo y de Alta Dirección de la Universidad de Piura. Cuenta con más de 35 años de trayectoria profesional, desempeñándose en diversos cargos, como son: Director General de Endeudamiento y Tesoro Público en el Ministerio de Economía y Finanzas; Director-Presidente del Comité de Riesgos del Banco de la Nación; Gerente de Finanzas de COFIDE; Gerente de Finanzas, Gerente General encargado y Gerente Corporativo de Finanzas en Petroperú. Actualmente, es Presidente del Directorio de COFIDE, el Banco de Desarrollo del Perú.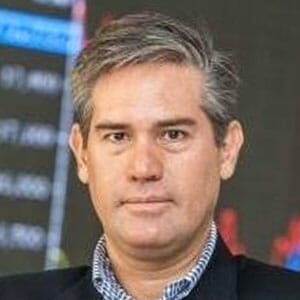 Head of Corporate BankingBanco de Crédito del Perú
Peru
Economista por la Universidad de Lima (Peru) y MBA por la Universidad de Alcala de Henares (España).Trabaja en el Banco de Credito del Peru desde Abril de 1996, ha desempeñado diferentes funciones en el mundo de la banca mayorista (Wholesale Banking) en áreas como Banca Corporativa, Banca Empresarial, Negocios Transaccionales y BCP Miami Agency. Ha tenido posiciones relevantes en el banco como Managing Director en BCP Miami Agency (Junio 2016-Junio 2019), Director en Banca Corporativa (Julio 2012 – Mayo 2016) y VP de Negocios Transaccionales (Octubre 2008 – Junio 2012). Desde julio del 2019 es el Head de Banca Corporativa Peru teniendo a su cargo todo el negocio corporativo en el mercado peruano.

Gerente Administración y FinanzasSacyr
Peru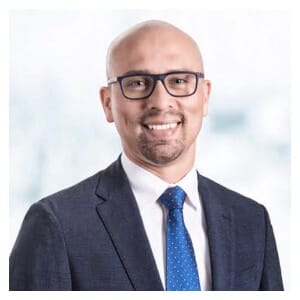 Chief Investment OfficerProfuturo AFP
Peru

PresidentAFIN - Asociación para el Fomento de la Infraestructura Nacional
Peru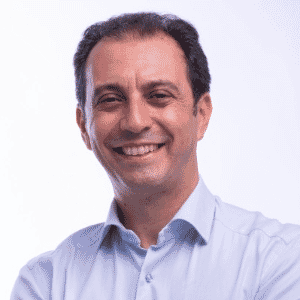 Country ManagerEnel - Perú
Peru

VP Structured Finance Peru & ChileBanco Sabadell en Peru
Peru

Head of Finance LatamIridium Concesiones de Infraestructura
Peru
Pedro José Julià Ruipérez joined Iridium in 2014 and is currently the Head of Finance for Latin America. In his position Mr. Juliá is responsible for the financing matters in Latin America, including corporate debt and financial products, financing and refinancing projects , and financing matters in connection to tender processes in the region. Prior to his appointment, he acted has Project Finance Manager and was part of the finance team managing numerous projects in Latin America and Europe. Before joining Iridium, he was part of the corporate risk department in Banco Santander. Mr. Juliá has a broad knowledge of Corporate Finance and Structured Finance and holds two bachelor's degrees in Business Administration and Law.

Gerente General Autopista del NorteAleatica
Peru
Conoce nuestro formato exclusivo
GRI no tiene panelistas o presentaciones. En cambio existe una serie de discusiones exclusivas a puertas cerradas donde todos participan.
Como una conversación en tu propia sala de estar, la atmósfera es dinámica y permite que interactúe con sus pares en un ambiente informal y calificado.
Sé patrocinador.
Contacta a nuestro equipo y conoce las oportunidades de exposición que mejor se adapten a tu estrategia comercial
Get in Touch
Successful registration
Sectoral Club Partners Latam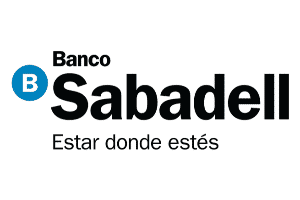 Ciudad de México | CMX | Mexico
Banco Sabadell es el cuarto grupo bancario privado español, integrado por diferentes bancos, marcas, sociedades filiales y sociedades participadas que abarcan todos los ámbitos del negocio financiero bajo un denominador común: profesionalidad y calidad. Un equipo dotado de los recursos tecnológicos y comerciales más modernos, y una organización multimarca y multicanal enfocada al cliente permiten a Banco Sabadell ocupar una destacada posición en el mercado en banca personal y de empresas.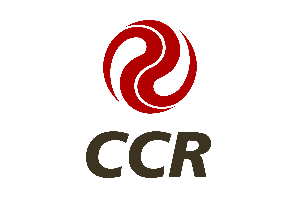 São Paulo | SP | Brazil
Es la empresa del Grupo CCR responsable de la gestión de las concesionarias de carreteras del estado de São Paulo. Se encuentran en su cartera las concesionarias CCR AutoBAn, CCR ViaOeste, CCR RodoAnel, CCR SPVias y Renovias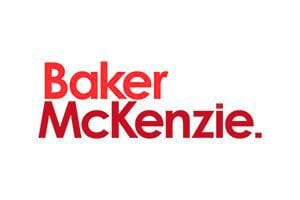 New York | USA
Baker McKenzie is recognized worldwide for its best-in-class client service, practices and for carrying out the most deals year-after-year through our unmatched global platform across 77 offices and 47 emerging and developed countries. Companies based in or with operations in Latin America, routinely rely on our leading cross-border and Latin America energy, mining & infrastructure attorneys for their most important transactional and disputes matters. As the largest law firm in Latin America with over 850 attorneys, we offer clients 60+ years of on-the-ground presence in the region, unique coverage in Latin America across our 15 offices and 7 countries*, and from major finance centers globally. *Through a cooperation agreement with Trench Rossi Watanabe, a Brazilian law firm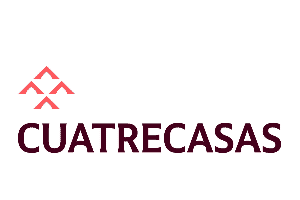 Bogotá | Distrito Capital de Bogotá | Colombia
A leading law firm, operating in 27 offices in 4 continents and more than 100 years of experience. We are passionate about law. We are passionate about people. We listen to our clients, we untangle their problems and we provide them with honest solutions. Our greatest satisfaction comes from the trust our clients place in us, enabling us to participate in the construction of their future.

New York | NY | USA
Fitch Ratings es un líder en la provisión de calificaciones, comentarios e investigación crediticios. Dedicada a brindar valor más allá de la calificación, por medio de opiniones crediticias independientes y prospectivas, Fitch Ratings ofrece perspectivas globales basadas en su experiencia sólida en el mercado local y conocimiento del mercado crediticio. Fitch Group es un líder global en servicios de información financiera, con operaciones en más de 30 países. Fitch Group está compuesto por: Fitch Ratings, Fitch Solutions y Fitch Learning. Con oficinas centrales en Londres y Nueva York, Fitch Group es propiedad de Hearst.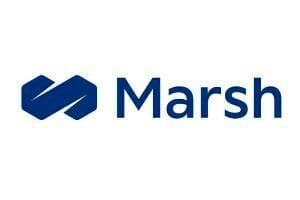 São Paulo | SP | Brazil
JLT Specialty (JLT) brinda servicios de corretaje de seguros, gestión de riesgos y consultoría en siniestros a grandes compañías internacionales.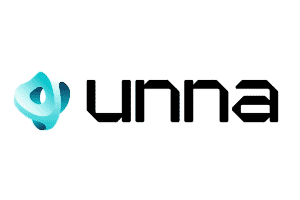 Lima | Peru
Somos una empresa integrada de gestión de infraestructura con alcance regional. Damos vida a la infraestructura que conecta, energiza y da bienestar a tu vida, creando juntos nuevas oportunidades, desarrollo sostenible y cultura ciudadana.