Meet our exclusive format
GRI has no speakers, no presentations. Instead, you have a selection of closed-door discussions where everyone can participate.
Much like a conversation in your own living room, the dynamic environment allows you to engage with your peers in an informal and collegial setting.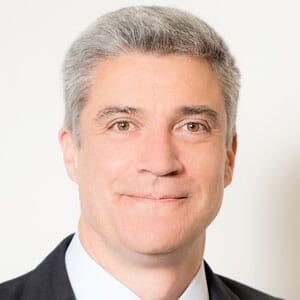 General ManagerSiemens Energy Brasil
Brazil
André Clark began his career in the Pulp&Paper industry in 1995. He has 17 years of experience in Energy, Oil&Gas, Manufacturing, Logistics and Infrastructure areas. He was CEO of Acciona for Brazil, Bolivia, Uruguay and Paraguay. Now, Mr Clark is the President and CEO of Siemens Brazil, since November, 1st, 2017. He holds Bachelor's Degree in Chemical Engineering from Universidade de São Paulo (USP) and MBA in Finance and Operations Management from New York University Stern School of Business.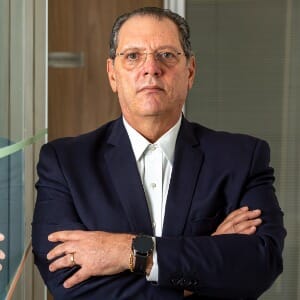 Vice-president of Public Relations - Latin America and the CaribbeanHuawei
Brazil
With over 30 years of experience in the ICT field, Atílio is an electronic engineer from FAAP, postgraduate in Computer Science and an MBA in Economics and Government Relations from USP (University of São Paulo). The executive has already worked as a Network and Data Center manager at Prodam - SP, passing by multinationals such as Cabletron, Enterasys and CISCO, where he was responsible for the Regional Sales Department. With Huawei for 5 years, the world's leading Chinese ICT company operating in Brazil for 23 years, Atílio has contributed to building partnerships that leverage Brazil's digital transformation, through Huawei's connectivity expertise.

CEOBMPI
Brazil
He holds a degree in Civil Engineering from the Federal University of Minas Gerais, having started his career in the financial market at Banco Opportunity. He was previously Managing Director at Internet Group, company integrated by iG, BrTurbo and iBest. In 2009, he joined Angra Infra as Managing Partner, where he could manage a wide range of investment in infrastructure. In 2013, he founded Barbosa Mello Investimentos, an infrastructure investment holding company. The company currently has investments in sectors such as water, energy, social infrastructure, street lighting and transports.

PartnerMayer Brown Tauil & Chequer
Brazil
Bruno counsels Brazilian and foreign clients on matters related to infrastructure projects, energy, oil and gas and mining. His experience includes mergers and acquisitions transactions, concessions, public-private partnerships, including PMIs, government purchases, project financing, tax; incentives and regulatory matters. He worked as a foreign associate in the New York office of Cleary Gottlieb Steen & Hamilton, and was a partner in the American law Firm of Mayer Brown. He is a Professor of graduate courses at Fundação Getulio Vargas (FGV).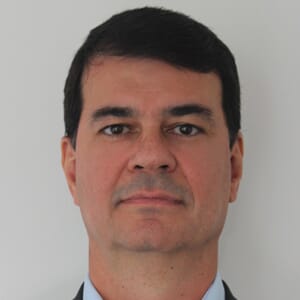 CEOGrupo Solví
Brazil
CEO of Solví Industrial Solutions (SSI), Solví´s Group. Production Engineer, MBA in Finance - IBMEC. Over 22 years' experience in the environmental sector, leading the implementation of Solid Waste Management projects in Brazil and chaired the Solví Institute. ABETRE´s Council President - Brazilian Association of Waste and Wastewater Treatment and Waste Committee Member of ABDIB - Brazilian Association of Infrastructure and Basic Industry.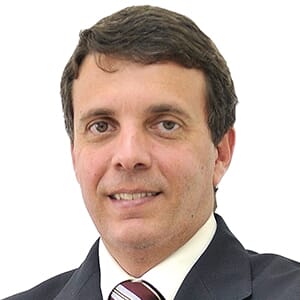 PresidentFonte Nova Negócios e Participações
Brazil
Dênio Cidreira is President of Itaipava Arena Fonte Nova. He is a chemical engineer graduated from UFBA and holds an MBA from FGV and Cranfield (England). He also took the Harvard Business School Product Innovation Leadership Course and the IBGC Management Advisor Course. He previously held positions in the Odebrecht Group, which he joined as Braskem's New Business Manager and gained executive experience by being part the board of several companies within the group: Santo Antonio Energia, Odebrecht Ambiental (currently BRK Ambiental) and Odebrecht Properties.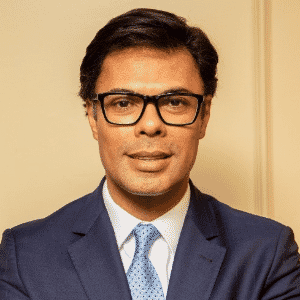 Partner - Infra and Capital ProjectsDeloitte
Brazil
Partner of the Infrastructure & Capital Projects and Government and Public Services Industry Leader at Deloitte in Brazil. Lawyer with a Master in Public Policy (FGV-EAESP) and PPP professional certificate (CP3P). He has more than 20 years of experience in public management advisory; advising on projects with multilateral organizations; consulting on infrastructure projects, mainly PPP; preparation of studies and analysis of the infrastructure market; structuring of social capital investments; advising on smart city projects; consulting on urban mobility projects and structuring sustainable projects with a social impact.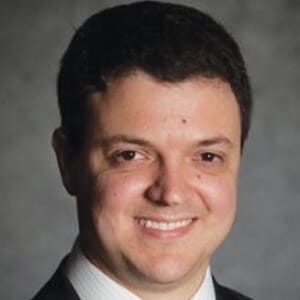 Head, InfrastructureGIC
Brazil
Guilherme Caixeta is a Head of Infrastructure at GIC, responsible for coordinating infrastructure investments in Latin America. Previously, he worked at Pátria Infrastructure as an investment officer and as CEO / CFO of investment firms. Previously, he worked at Votorantim Novos Negócios and at Boston Consulting Group. He is a mechanical engineer graduated from ITA and has an MBA from Kellogg School of Management.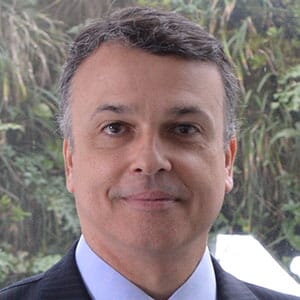 Managing Partner - Head of Infrastructure InvestmentsVinci Partners
Brazil
Mr Souza has been with Vinci Partners since inception, and had been manager of FIP Brasil Energia while at Banco Pactual until 2009. At Vinci, Mr Souza was responsible for monitoring the investment in Equatorial Energia until 2015 and has served as board member of Celpa (Centrais Eletrica do Para), Cecrisa, and is still at the board of Grupo CBO. He holds a bachelor's degree in Electrical Engineering from Escola Federal de Engenharia de Itajubá (EFEI) and an MBA with a major in Corporate Finance and Accounting from University of Rochester, New York (Beta Gamma Sigma award).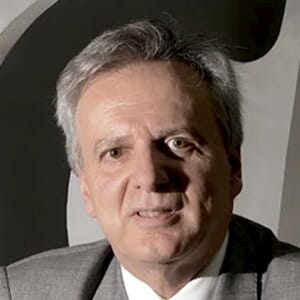 FORMER CEOLeonardo Couto Vianna
Brazil
Leonardo Vianna has a degree in civil engineering from FUMEC - Fundação Mineira de Educação e Cultura and a law degree from UNIP – Universidade Paulista. Participated in major road engineering projects as Ring Road  - Anel Rodoviário de Belo Horizonte (MG), highway - Rodovia dos Bandeirantes (SP), railroad - Ferrovia do Aço (MG) and railroad - Ferrovia dos Carajás (PA) in Brazil and Expressway Nº1 in Iraq. He took part in the implementation of the highway concession Rodovia Presidente Dutra (SP-RJ) from its inception until 2002 when he was appointed CCR'S New Business Officer, position held until 2018, when he was chosen to be CEO of the CCR Group.

CFO AmericasDP World Americas
USA
CFO of DP World Americas since 2018. Prior to DP World Americas, was acting CEO (2017) and CFO of Odebrecht Transport S.A. (from 2010 to 2018) and CFO of Rede Energia (2008). Before that had worked for almost 20 years in wholesale and investment banking holding several senior and executive positions at Unibanco, HSBC, BBM, BofA and Chase Manhattan both in Brazil and the United Kingdom. Board member of several companies in Argentina, Peru, Chile, Brazil and the Dominican Republica. Holds a degree in Economics from Pontifícia Universidade Católica do Rio de Janeiro and Executive MBA from Fundação Getúlio Vargas Sao Paulo.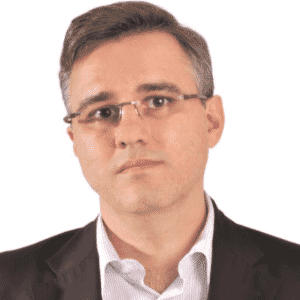 Managing PartnerBrookfield Infrastructure Group
Brazil
Marcos Almeida is a Managing Partner and Head of South America for Brookfield's Infrastructure Group, with responsibility for expanding Brookfield's infrastructure business in the region. Mr. Almeida has more than 20 years of experience in finance and mergers & acquisitions. Prior to joining Brookfield in 2003, Mr. Almeida worked for an international consulting firm, where he advised the Brazilian government and private companies on the privatization process for various utility and telecom companies. Before that, he worked for large accounting firms in Brazil and Switzerland, and for a large bank in Germany. Mr. Almeida has a degree in economics from UFMG and an MBA from the University of São Paulo.

PresidentBF Capital
Brazil
Civil Engineer from Universidade Federal do Rio de Janeiro (UFRJ) and MBA in Corporate Finance from Fundação Getulio Vargas (FGV-RJ). Renato worked at BNDES between 1986 and 2004, with its main role being Director of BNDES-EXIM. Over the past seven years he has led an independent financial advisory company, BF CAPITAL, with operations surpassing R$ 20 billion in project financing.

Head of WM Latam & Country Head UBS GroupUBS Investment Bank
Brazil
CEO of UBS in Brazil, Sylvia is responsible for all business lines, including the country's largest brokerage firm, Investment Banking and Wealth Management. She was responsible for the strategic direction and management of Retail Banking, Insurance, Wealth Management and Asset Management for HSBC across Latin America. She joined HSBC and held a number of positions including CEO of Asset Management for the Americas and Emerging Markets. She began her career at Citigroup in Brazil, acting in the United States, Europe and Asia. She holds a BS in Engineering from the USP – Brazil, and an MBA from Columbia University. Is currently a member of the Board of Edenred, Brazil Foundation NGO and also supports Instituto Ayrton Senna.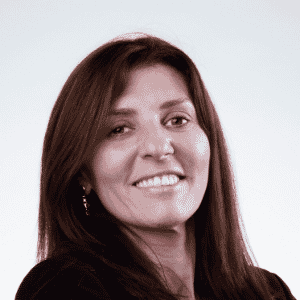 CEOBRK Ambiental
Brazil
Teresa Vernaglia, CEO of BRK Ambiental, has served for more than 25 years in leadership positions in the Telecommunication and Energy sectors. Teresa worked for 16 years in the AES group and was President of AES Atimus and AES Brasil Institute. She started her career at NEC Brasil and before joining AES, was Director of Engineering and Operations at Nextel. Teresa Vernaglia holds a degree in Electrical Engineering from the Faculty of Engineering of Sorocaba and an MBA in Business Management from the Instituto Técnico de Aeronáutica / ESPM.
This eMeeting is exclusive
for Premium members
This event is exclusive for GRI members.