Márcio
Secretary of Petroleum, Natural Gas and Biofuels Ministério de Minas e Energia do Brasil
Graduated in Electronic Engineering from the University of Brasilia, Mastered in Petroleum Engineering from the University Petrobras and has MBA in Business Management, from the Federal University of Rio de Janeiro. Marcio Felix has 35 years of experience in the oil industry, working in the former Flopetrol Schlumberger and, since 1983, at Petrobras, where he held various management positions in the area of national and international exploration and production. He was Secretary of Development of the State of Espírito Santo and secretary of Oil, Natural Gas and Biofuels of the Ministry of Mines and Energy of Brazil for 3 years in both cases. In January 2019 he returned to the post of Secretary of Oil, Natural Gas and Biofuels.
Décio
General DirectorANP - Agência Nacional do Petróleo. Gás natural e Biocombustível
Thiago
PresidentEPE
Bachelor of Civil Engineering from the University of Juiz de Fora and Master in Water Resources and Environment from the University of Rio de Janeiro (COPPE / UFRJ). He also holds a postgraduate degree in Public Administration from Fundação Getúlio Vargas (FGV).
José
José
Augusto Pereira de Carvalho
Secretário Desenv. Econ. Ciência e Tecn.Governo do Estado de Sergipe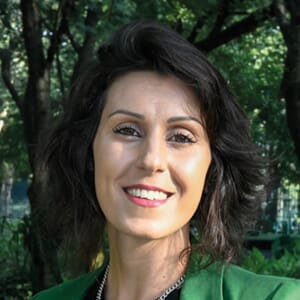 Melissa
Head of Infrastructure LatamGRI Club
Melissa Dalla Rosa é Diretora de Infraestrutura e atua principalmente na expansão do GRI Club Infra na América Latina. Graduada em Comunicação Social – Relações Públicas pela Unisinos (RS), Pós-graduada Publicidade Institucional, Comunicação Multimídia e Organização de Eventos pela Universidade de Florença – Itália, onde viveu por sete anos, está concluindo um MBA em Gestão do Agronegócio pela ESALQ/USP. Possui mais de 10 anos de experiência na área de relações públicas e eventos.