Co-host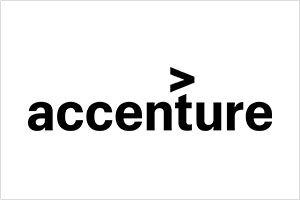 Terça-feira, 14 de junho
08:00 - 10:00 | Brasilia Time (GMT-3)
Torne-se membro e participe dos nossos encontros exclusivos.

Os líderes candidatos serão validados por nossa equipe que entrará em contato com mais informações sobre o clube. Sendo membro do GRI você terá acesso à nossa comunidade global, permitindo que você se conecte com mais de 10 mil membros, além de participar de nossos eventos exclusivos.
Successful registration
Credit: bilanol / Envato Elements
EVENT MANAGER

Kelly
DirectorGRI Club
Kelly Naomi Tamaribuchi is responsible for Business Development in the Infrastructure Division at GRI Club. Joined the company in 2017, speaks English and Spanish and today manages clients in almost all Latin America and USA. She is also coordinating eMeetings in Chile, Peru and Brazil. Post graduation in Marketing (Mackenzie University), has more than 15 years in Sales experience.
No último ano o crescimento do consumo via mercado livre atingiu um aumento de mais de 6%, e o segmento já é responsável pela produção de mais de 35% de toda energia consumida no país - o que foi fortalecido com a entrada dos consumidores corporativos de pequeno e médio porte no ACL.

Neste club meeting os membros estarão reunidos junto à ANEEL, para discutir a previsão de ajuste das regras de funcionamento do setor elétrico e a do cronograma para a ampliação do acesso ao mercado livre, além dos desafios a serem superados na adoção de melhorias de infraestrutura de conexão à rede elétrica para destravar o mercado. Business Development ManagerCELEO
Brazil
Conheça nosso exclusivo formato
Os encontros do GRI Club não têm palestrantes nem apresentações. Em vez disso, há uma série de discussões a portas fechadas, das quais todos podem participar livremente.
É como se você estivesse em sua própria sala de estar, conversando informalmente com colegas, num ambiente dinâmico.
Torne-se um patrocinador
Entre em contato com nossa equipe e conheça as oportunidades de destaque que melhor se adequa a sua estratégia comercial.
Oportunidades de patrocinador
Preencha os dados abaixo para se candidatar a uma oportunidade de patrocínio
Successful registration
Este evento é exclusivo para membros do GRI.