Guilherme
Head of Investment Partnerships Struct.BNDES
Brazil
Head of department in the BNDES Investment Partnerships Structuring Area, responsible for structuring concessions in sectors such as street lighting, solid waste and education. Prior to joining the Infrastructure Board, he led the Capital Market Debt department, with a portfolio under management ~ 60 debentures and around R $ 4 billion AuM. Acted as manager in departments responsible for financing infrastructure, in the airports, highways, solid waste and biogas energy segments. He also participated in the structuring and management of climate finance instruments. Prior to joining BNDES in 2009, he worked at private companies in the Mining and Communication sectors.

Tarcila
Subsecretária de Parcerias e InovaçãoGoverno de São Paulo

Pedro
Sec. Adjunto, Desenvolvimento da Infra.Ministério da Economia
Brazil
Economista, com MBA em Finanças. Atua no setor de infraestrutura, especialmente em ações direcionadas à melhoria dos marcos regulatórios e gestão da carteira de investimentos públicos dos setores de logística, saneamento, mobilidade e energia. Atualmente é Secretário Adjunto de Desenvolvimento da Infraestrutura no Ministério da Economia. Foi Secretário de Desenvolvimento da Infraestrutura, no Ministério do Planejamento, Desenvolvimento e Gestão. Servidor Público com 10 anos de experiência nos principais órgãos do Governo Federal, como a Secretaria do Tesouro Nacional e o Ministério do Planejamento.

Rafael
Coordenador Geral (SFPP)Ministério da Infraestrutura

Luciene
Gerente de Relacionamento InstitucionalBNDES
Brazil
Mrs. Luciene Machado began her career at Petrobras and joined BNDES – The Brazilian Development Bank – in 1998. From 1998 to 2010, she developed a track record in the bank as an Assistant of the Foreign Trade Director and Head of Department of Export Credit Division of BNDES. During this period, she structured export credit financings, with a main focus on capital goods and infrastructure projects. In February 2010, Mrs Machado was appointed as Managing Director of the Export Credit Division of BNDES, being responsible for BNDES Export Credit Program, the BNDES-exim. As substitute Managing Director, she took part of BNDES' Board of Directors several times on behalf of International and Export Credit Divisions.

Fabio
Director, Infrastructure, PPPs & ConcessBNDES
Brazil
Director of Infrastructure, Concessions and PPPs of BNDES, former special advisor to the Minister of Economy of Brazil. Fábio has extensive experience in M&A and logistics business investments as well as a track record containing several logistics infrastructure and supply chain management restructuring projects in leading companies from various sectors such as transportation, energy, oil & gas, mining, railway, steel, naval shipping, chemicals, FMCG and telecom.

Miguel
Managing DirectorBMPI
Brazil
Managing Director of BMPI and board member at SGA – Sistemas de Gestão Ambiental and BH-IP, first big scale public lighting company in Brazil. Miguel was deputy chairman at Rocha Port Terminals and board member at Cattalini Port Terminals and NovaAgri Logistics Company. He was also managing partner at Angra Infraestrutura and executive of Generation, Transmission and Environment at Eletropaulo Power Company. At Amcham-American Chamber of Commerce São Paulo, he was chairman of Logistics Committee. Miguel holds an MBA at IBMEC and Environmental Management Specialization at USP, as well as a graduate degree in Geology at USP.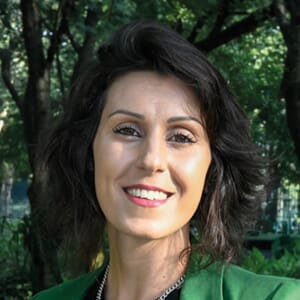 Melissa
Head of Infrastructure LatamGRI Club Infra
Graduated in Social Communication - Public Relations at Unisinos (BR), Postgraduate Institutional Advertising, Multimedia Communication and Organization of Events at the University of Florence - Italy, where she lived for seven years, she is completing an MBA in Agribusiness Management by ESALQ / USP. She has more than 10 years of experience in public relations and events with emphasis in the infrastructure and energy sectors.

Need help?
WhatsApp Assistance
Monday to Friday - 8:30 a.m. to 6:00 p.m.