Co-host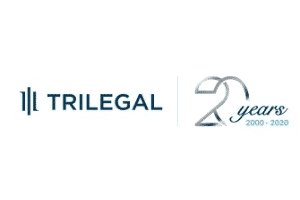 Wednesday, September 14th
16:00 - 17:30 | India Time (GMT+5:30)
Join the event by applying for a membership.
Applying leaders will be validated by our team that will get in touch with more information to join the club. This membership will grant you access to our global community, allowing you to connect with more than 10K members, as well as to participate in our exclusive events.
Successful registration
Credit: Shutterstock
In this GRI club meeting members will gather to discuss and share their thoughts on regulatory and policy risks, bankability and contractual risks, counterparty and land risks and mechanisms to mitigate legal impediments for further ease of doing business and investing in the infrastructure space in India.

Some of the topics that will be debated include:
Inconsistent policies across states;

Multiple approvals, filings, corporate and other regulatory compliances;

Ineffective implementation of government orders and directions;

Differences between policy and practice,

Improper risk allocation in contracts and impact on cost of capital;

Government counterparties with limited resources, execution capabilities and poor payment track record;

Unwillingness to honour contracts;

Incomplete land records and lack of digitisation;

​​​​​​Bribery and corruption concerns;

Unsophisticated intermediaries and landowners; etc.
Discussion, 4pm - 5:30pm (GMT+5:30)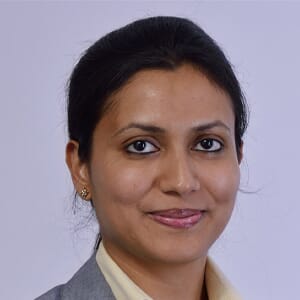 PartnerTrilegal
India
Nayantara Nag is Partner, Trilegal, and is a member of Projects practice group. She has a wide range of experience in representing the government, lenders, sponsors, developers and contractors on projects in diverse infrastructure sectors such as metro, railways ports, roads, water and power

PartnerTrilegal
India
Ameya Khandge is Partner, Trilegal, and part of the banking and finance group. His experience in this area includes project finance, structured finance, restructuring, leveraged finance, syndicate finance, domestic and cross border financing.

Director & Member APAC Infrastructure teamKKR
India
Ami Momaya is a Director at KKR and a member of the Asia-Pacific Infrastructure team. She is responsible for KKR's infrastructure investments in India. Ms. Momaya began her career at Morgan Stanley where she spent 17 years across their India and New York offices and was instrumental in building their India infrastructure business. As a part of Morgan Stanley's infrastructure business, Ms. Momaya led transactions across transportation, logistics and renewable energy. Prior to joining the Infrastructure Fund in 2008, Ms. Momaya worked at Morgan Stanley's Investment Banking Division in New York where she focused on buyouts, mergers & acquisitions, initial public offerings and financings in services, outsourcing and payment processing sectors.

Head - Strategic FinanceHighway Concessions One
India

Executive Director & CEORadiance Renewables limited
India
Manikkan is Co-Founder & Director of Origin Renewables Pvt. Ltd., which is a developer of distributed renewable energy generation projects through RESCO model. He has extensive experience in infrastructure, financing, asset management, investment banking and advisory services having held executive leadership positions at ICICI Venture, Babcock & Brown, ABN AMRO, UBS Warburg etc. Manikkan has worked on large transactions for private, public and Government sectors including privatization of Mumbai and Delhi airports, and advised MOCA on the economic regulations/ tariff setting for major airports in India. Manikkan has a Bachelors in Mechanical Engineering and a Masters in Management Studies and a M.Sc in Business Economics.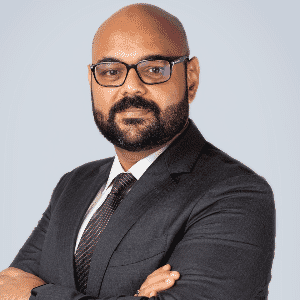 Partner & Head - Energy, Infrastructure and Natural ResourcesTrilegal
India
Neeraj is the National Head of Trilegal's Energy, Infrastructure & Natural Resources practice. He specialises in project development and M&As in various sectors including energy, roads, mass transit and rail. Neeraj has advised the Government of India on the bidding guidelines and bid documents in the energy sector & has contributed actively in the development of the National Electricity Policy, Tariff Policy & the Competitive Bidding Framework for the power sector in India. He has extensively advised the private sector on bidding & developing energy and infrastructure projects including on complex concession agreements, project EPC, operations and maintenance contracts, financing arrangements and land acquisition arrangements.

Managing Director - Infra Yield -AIFEdelweiss Infra Yield Plus Fund
India

General CounselApraava Energy
India Head of LegalIndInfravit Trust
India
What is a Club Meeting? How can I participate?
Our discussion co-chairs kick off the knowledge exchange. After that, you can join it as much as you like:
peer-to-peer, capital to product, and behind closed doors.

What is a Club Meeting
An in-person private meeting exclusive for Club Members. Spend time and participate in interactive discussions with the most senior players in the market.
Who can join
Senior investors, lenders, asset owners, and developers active in the real estate market. Exclusive event for members with a Bronze, Silver, Platinum, and Diamond level membership.

How to join
Click in "Join the event". If you're not a member yet, fill up the form for apply or upgrade your membership.
Meet our exclusive format.
GRI has no speakers, no presentations. Instead, you have a selection of closed-door discussions where everyone can participate.
Much like a conversation in your own living room, the dynamic environment allows you to engage with your peers in an informal and collegial setting.
Become a Sponsor
Contact our team and check the sponsorship and exposure opportunities according to the strategy of your company.
Sponsorship opportunities
Successful registration

Mumbai | Maharashtra | India
Trilegal is one of the leading law firms in India, providing innovative and quality legal services across the spectrum of corporate law. With over 400 lawyers spread across Bengaluru, Delhi, Gurugram and Mumbai, the Firm consistently advises many of the world's leading corporations, financial institutions, and fund houses on their complex and first-to-market transactions. Trilegal has been recognised as the 'Law Firm of the Decade' at the RSG Grow India Awards.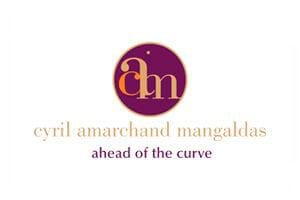 Mumbai | India
Cyril Amarchand Mangaldas is India's leading law firm with global reputation of being trusted advisors to its clients. Tracing its professional lineage to 1917, cam was founded to continue the legacy of Amarchand & Mangaldas & Suresh A. Shroff & Co. The Firm advises a large and diverse set of clients, including domestic and foreign commercial enterprises, financial institutions, private equity funds, venture capital funds, start-ups, government and regulatory bodies.

Mumbai | India
EY is a global leader in assurance, tax, transaction and advisory services. The insights and quality services we deliver help build trust and confidence in the capital markets and in economies the world over. We develop outstanding leaders who team to deliver on our promises to all of our stakeholders. In so doing, we play a critical role in building a better working world for our people, for our clients and for our communities.

PartnerTrilegal
India
Ameya Khandge is Partner, Trilegal, and part of the banking and finance group. His experience in this area includes project finance, structured finance, restructuring, leveraged finance, syndicate finance, domestic and cross border financing. General CounselVirescent Infrastructure Investment Managers
India


Managing Director - Infra Yield -AIFEdelweiss Infra Yield Plus Fund
India

General CounselApraava Energy
India
This event is exclusive for GRI members.