Co-host
Martes, 21 de junio
08:00 - 10:00 | Peru Standard Time (GMT-5)
Hazte miembro y participa en nuestras reuniones exclusivas.
Los líderes candidatos serán validados por nuestro equipo, que entrará en contacto con mayor información sobre el club. Como miembro de GRI, tendrás acceso a nuestra comunidad global, lo que te permitirá conectarte con más de 10.000 ejecutivos y participar en nuestros eventos.
Successful registration
Credit: Christian Vinces / Shutterstock
PROJECT LEADER

Walter
Manager Latin AmericaGRI Club
Ante los enormes retos y desafíos que presenta Perú y en un escenario global pos pandemia, es importante que todos los actores involucrados en el desarrollo energético e infraestructura del país estén direccionados hacia un mismo objetivo, detonar y fomentar proyectos regionales resilientes para los peruanos.

Bajo esta perspectiva, miembros de GRI Infra Club en Perú, se reunirán con los principales bancos multilaterales, operadores y expertos para discutir cuáles serán los próximos pasos y qué perspectivas están percibiendo para los próximos meses como actores claves en el país.

Socio Director, Co-Líder de Energía & InfraEstudio Echecopar
Peru
Especializado en Financiamiento e Infraestructura. Ha sido reconocido entre las publicaciones Who's Who of Professionals, Chambers and Partners y Legal 500 como un abogado líder en financiamiento de proyectos. Fue International Attorney de la firma Milbank, Tweed, Hadley & McCloy LLP en Nueva York, como parte del Global Project Finance Group. Cuenta con amplia experiencia en financiamientos locales e internacionales, así como en transacciones complejas relacionadas con las finanzas corporativas, incluyendo financiamiento de proyectos, créditos sindicados, fideicomisos y garantías. Ha asesorado tanto a entidades financieras actuando como prestamistas o estructuradoras, como a bancos de inversión y empresas de diversos sectores.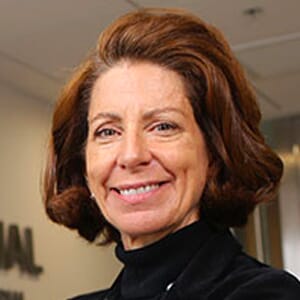 Directora - BO, CH, EC, PEThe World Bank - Peru
Peru
Marianne Fay, economista experta en desarrollo sostenible, es la nueva directora del Banco Mundial para Bolivia, Chile, Ecuador y Perú. Ha trabajado en distintas regiones del mundo durante 25 años, contribuyendo al conocimiento y a la búsqueda de soluciones para el desarrollo en temas como infraestructura, urbanización, cambio climático, crecimiento verde y lucha contra la pobreza. Como directora, es responsable de la alianza estratégica del Banco Mundial con los cuatro países y de la supervisión del portafolio de proyectos y operaciones en cada uno de ellos. Previamente, fue economista jefe de la Vicepresidencia de Desarrollo Sostenible del Banco Mundial y economista jefe para el Departamento de Cambio Climático.

Ejecutivo Senior Sector PrivadoCAF - Banco de Desarrollo de América Latina - Peru
Peru

Director EjecutivoProInversión
Peru
Conoce nuestro formato exclusivo
GRI no tiene panelistas o presentaciones. En cambio existe una serie de discusiones exclusivas a puertas cerradas donde todos participan.
Como una conversación en tu propia sala de estar, la atmósfera es dinámica y permite que interactúe con sus pares en un ambiente informal y calificado.
Sé patrocinador.
Contacta a nuestro equipo y conoce las oportunidades de exposición que mejor se adapten a tu estrategia comercial
Oportunidades de patrocinio
Incluya su información a continuación para solicitar oportunidades de patrocinio
Successful registration
Sectoral Club Partners Latam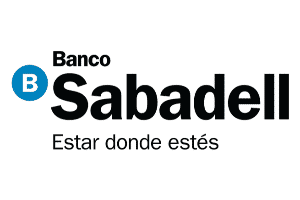 Ciudad de México | CMX | Mexico
Banco Sabadell es el cuarto grupo bancario privado español, integrado por diferentes bancos, marcas, sociedades filiales y sociedades participadas que abarcan todos los ámbitos del negocio financiero bajo un denominador común: profesionalidad y calidad. Un equipo dotado de los recursos tecnológicos y comerciales más modernos, y una organización multimarca y multicanal enfocada al cliente permiten a Banco Sabadell ocupar una destacada posición en el mercado en banca personal y de empresas.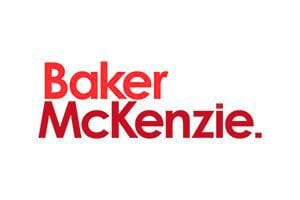 New York | USA
Baker McKenzie is recognized worldwide for its best-in-class client service, practices and for carrying out the most deals year-after-year through our unmatched global platform across 77 offices and 47 emerging and developed countries. Companies based in or with operations in Latin America, routinely rely on our leading cross-border and Latin America energy, mining & infrastructure attorneys for their most important transactional and disputes matters. As the largest law firm in Latin America with over 850 attorneys, we offer clients 60+ years of on-the-ground presence in the region, unique coverage in Latin America across our 15 offices and 7 countries*, and from major finance centers globally. *Through a cooperation agreement with Trench Rossi Watanabe, a Brazilian law firm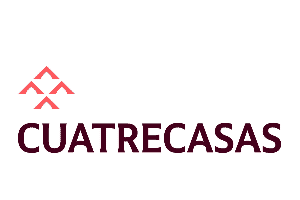 Bogotá | Distrito Capital de Bogotá | Colombia
A leading law firm, operating in 27 offices in 4 continents and more than 100 years of experience. We are passionate about law. We are passionate about people. We listen to our clients, we untangle their problems and we provide them with honest solutions. Our greatest satisfaction comes from the trust our clients place in us, enabling us to participate in the construction of their future.

New York | NY | USA
Fitch Ratings es un líder en la provisión de calificaciones, comentarios e investigación crediticios. Dedicada a brindar valor más allá de la calificación, por medio de opiniones crediticias independientes y prospectivas, Fitch Ratings ofrece perspectivas globales basadas en su experiencia sólida en el mercado local y conocimiento del mercado crediticio. Fitch Group es un líder global en servicios de información financiera, con operaciones en más de 30 países. Fitch Group está compuesto por: Fitch Ratings, Fitch Solutions y Fitch Learning. Con oficinas centrales en Londres y Nueva York, Fitch Group es propiedad de Hearst.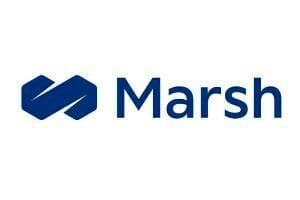 São Paulo | SP | Brazil
JLT Specialty (JLT) brinda servicios de corretaje de seguros, gestión de riesgos y consultoría en siniestros a grandes compañías internacionales.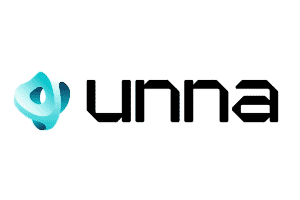 Lima | Peru
Somos una empresa integrada de gestión de infraestructura con alcance regional. Damos vida a la infraestructura que conecta, energiza y da bienestar a tu vida, creando juntos nuevas oportunidades, desarrollo sostenible y cultura ciudadana.