GRI Club se reúne con Jonathan Bernal, Vicepresidente de Estructuración de la ANI
7 de marzo
09:30am - 11:00am | Colombia Standard Time (GMT-5)
Hazte miembro y participa en nuestras reuniones exclusivas.
Los líderes candidatos serán validados por nuestro equipo, que entrará en contacto con mayor información sobre el club. Como miembro de GRI, tendrás acceso a nuestra comunidad global, lo que te permitirá conectarte con más de 10.000 ejecutivos y participar en nuestros eventos.
Successful registration
Solicite su pase
Request your pass for the in-person version by including your information below
Successful registration
17 people are attending
Credit: Chalabala / Envato Elements
LÍDER DEL PROYECTO

Moisés
Executive Director, Global InfrastructureGRI Club
La Agencia Nacional de Infraestructura anunció la viabilidad de la iniciativa privada (IP), con la participación del sector privado, del proyecto de ampliación del Aeropuerto Rafael Núñez de Cartagena.

Este proyecto busca la financiación, construcción, operación, mantenimiento y reversión tanto del lado aire como del lado tierra del Aeropuerto Rafael Núñez. La nueva terminal internacional tendrá 17.360 metros cuadrados, se ampliará la plataforma principal a 99.770 metros cuadrados y se realizará la remodelación de la terminal actual para un total de 25.144 metros. La inversión en obra de esta iniciativa es de $490.000 millones (valores de diciembre del 2020).

En este club meeting, los miembros de GRI Club y los representantes de la ANI discutirán la estructuración de este megaproyecto, que prevé una etapa de preconstrucción de un año y otros 2,5 años de construcción. En total, el periodo de la concesión se estima en ocho años y medio.
Discusión I 9:30am - 11:00am (GTM - 5)

SociaCuatrecasas
Colombia

Vicepresidente de EstructuraciónANI - Agencia Nacional de Infraestructura
Colombia

Subdirector de Infraestructura y TransporteDNP - Departamento Nacional de Planeación
Colombia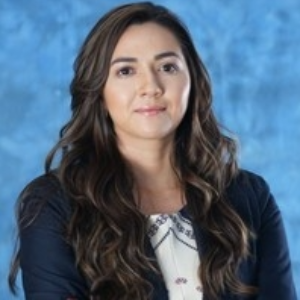 Directora del Programa de Apoyo a la Participación Privada en InfraestructuraDNP - Departamento Nacional de Planeación
Colombia
Consideraciones esenciales para la colaboración público-privada en la IP.
Línea de tiempo sobre la estructuración del proyecto en sus diferentes etapas.
Impactos a corto y largo plazo sobre la economía de la región Caribe de Colombia.
¿Qué es un Club Meeting? ¿Cómo puedo participar?
Nuestros co chairs inician el intercambio de conocimientos en la discusión. En seguida, todos los presentes pueden participar tanto como quieran: ¡Informal, directo y privado!

¿Qué es un Club Meeting?
Una reunión presencial a puertas exclusiva para miembros del Club. Pasa el tiempo y participa en discusiones interactivas con los jugadores más importantes de infraestructura y bienes raíces.
¿Quienes pueden participar?
Inversores, promotores, fondos, bancos y promotores activos en el sector inmobiliario y de infraestructuras.

¿Cómo pueden participar?
Haz clic en "Únete al evento". Si aún no eres socio, completa el formulario para aplicar o bien, actualiza tu membresía en el club.
Conoce nuestro formato exclusivo
GRI no tiene panelistas o presentaciones. En cambio existe una serie de discusiones exclusivas a puertas cerradas donde todos participan.
Como una conversación en tu propia sala de estar, la atmósfera es dinámica y permite que interactúe con sus pares en un ambiente informal y calificado.
Sé patrocinador.
Contacta a nuestro equipo y conoce las oportunidades de exposición que mejor se adapten a tu estrategia comercial
Oportunidades de patrocinio
Incluya su información a continuación para solicitar oportunidades de patrocinio
Successful registration
Sectoral Club Partners Latam

Ciudad de México | CMX | Mexico
Banco Sabadell es el cuarto grupo bancario privado español, integrado por diferentes bancos, marcas, sociedades filiales y sociedades participadas que abarcan todos los ámbitos del negocio financiero bajo un denominador común: profesionalidad y calidad. Un equipo dotado de los recursos tecnológicos y comerciales más modernos, y una organización multimarca y multicanal enfocada al cliente permiten a Banco Sabadell ocupar una destacada posición en el mercado en banca personal y de empresas.

New York | USA
Baker McKenzie is recognized worldwide for its best-in-class client service, practices and for carrying out the most deals year-after-year through our unmatched global platform across 77 offices and 47 emerging and developed countries. Companies based in or with operations in Latin America, routinely rely on our leading cross-border and Latin America energy, mining & infrastructure attorneys for their most important transactional and disputes matters. As the largest law firm in Latin America with over 850 attorneys, we offer clients 60+ years of on-the-ground presence in the region, unique coverage in Latin America across our 15 offices and 7 countries*, and from major finance centers globally. *Through a cooperation agreement with Trench Rossi Watanabe, a Brazilian law firm

Bogotá | Distrito Capital de Bogotá | Colombia
A leading law firm, operating in 27 offices in 4 continents and more than 100 years of experience. We are passionate about law. We are passionate about people. We listen to our clients, we untangle their problems and we provide them with honest solutions. Our greatest satisfaction comes from the trust our clients place in us, enabling us to participate in the construction of their future.

New York | NY | USA
Fitch Ratings es un líder en la provisión de calificaciones, comentarios e investigación crediticios. Dedicada a brindar valor más allá de la calificación, por medio de opiniones crediticias independientes y prospectivas, Fitch Ratings ofrece perspectivas globales basadas en su experiencia sólida en el mercado local y conocimiento del mercado crediticio. Fitch Group es un líder global en servicios de información financiera, con operaciones en más de 30 países. Fitch Group está compuesto por: Fitch Ratings, Fitch Solutions y Fitch Learning. Con oficinas centrales en Londres y Nueva York, Fitch Group es propiedad de Hearst.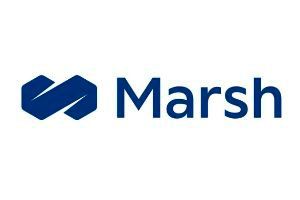 São Paulo | SP | Brazil
JLT Specialty (JLT) brinda servicios de corretaje de seguros, gestión de riesgos y consultoría en siniestros a grandes compañías internacionales.
Participantes confirmados

SociaCuatrecasas
Colombia

Vicepresidente de EstructuraciónANI - Agencia Nacional de Infraestructura
Colombia

Bogotá | Colombia
La ANI tiene por objeto planear, coordinar, estructurar, contratar, ejecutar, administrar y evaluar proyectos de concesiones y otras formas de Asociación Público Privada - APP de la infraestructura pública de transporte.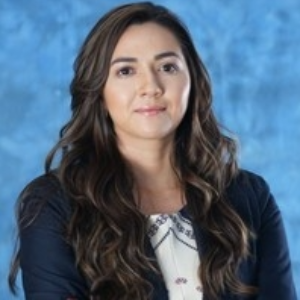 Directora del Programa de Apoyo a la Participación Privada en InfraestructuraDNP - Departamento Nacional de Planeación
Colombia
This event is exclusive for GRI members.