The main meeting of leaders active in the Peruvian infrastructure market

AN EVENT COMPOSED BY A POWERFUL GROUP
After gathering 100+ infrastructure leaders active or looking for opportunities in the Andean region in our first successful edition of Infra Andean GRI, the Infra Peru GRI has its 1st edition confirmed, which will happen on December 2020 in Lima.

THE MOST QUALIFIED LEADERS

The summit will gather government authorities, investors, concession operators and specialists in the infrastructure sector to discuss the main challenges of the industry and also present the project portfolio of the region in a very participative and informal format.
Join more than 350 leaders, authorities, investors, specialists,
holding companies, concession operators and other players.



150+
More than 150
infrastructure leaders
15+
More than 15
government officials
+Players
Local and international
players
Be part of the future of the Peru infrastructure.
Participants of the first edition of the Infra Andean GRI

Pedro
Economista PrincipalThe World Bank
Peru

François
Project DirectorGroupe ADP
USA
Born in 1983, François Deveza has a Master of Engineering from Ecole des Mines de Nancy (France). He started his career in 2008 as a strategy consultant in Paris for Mars & Co. In 2012 he joined SNCF (French railway operator) as a Senior Consultant and appointed on the Project of Railway Reform. Since 2015, he has held the position of Project Manager at ADP International, in the Bid and Development Direction. François Deveza is currently in charge of airport privatization projects in Brazil on behalf of ADP International.

Rodrigo
Portfolio ManagerAndesCan
Chile
Rodrigo Montes trabaja desde 2013 en AndesCan, subsidiaria de Ontario Teachers' Pension Plan, cubriendo oportunidades de inversión en Latinoamérica para el equipo de Infraestructura y Recursos Naturales del fondo. En este rol, ha estado involucrado en transacciones en la región, con principal foco en Chile, Perú, Colombia y México. Rodrigo es Ingeniero Comercial de la Pontificia Universidad Católica de Chile y tiene un Masters en Finance de London Business School.

Edgar
PresidenteAutoridad Portuaria Nacional
Peru

Alfredo
General Manager, ChileAtlas Renewable Energy
Chile
Before joining Atlas Renewable Energy, Alfredo worked at SunEdison for three years as GM for Chile. Prior to that time, Alfredo accumulated more than 20 years of experience, including a long-tenor role as Head of Acciona Energy Chile. Alfredo was president of Chile's high-profile Renewable Energy Association, ACERA, for 7 years. Alfredo holds an Engineering degree from Universidad de Chile.

Ives
Director Legal y de Administración ContractualRutas de Lima
Peru

Juan
Country Manager PeruBanco Sabadell
Peru

Fernando
Vice PresidentBarclays Investment Bank
USA

Carlos
President of the BoardCOFIDE
Peru
Graduated in Economics from Universidad del Pacifico and Master of Management from J L Kellogg Graduate School Management - Northwestern University. He has management High Executive Development Programmes at Unidad de Piura. He has over 35 years of professional career, having had positions such as Managing Director for Indebtedness and Public Treasure at the Ministry of Economics and Finances; Presidente of the Risk Committee at Banco de la Nación; Finance Director at COFIDE; Finance Director, Acting Managing Director and Corporate Finance Director at Petroperu. Currently, he is President of the Board at COFIDE, the Peruvian Development Bank.

Eduardo
Vice President - Latin AmericaCDPQ
Brazil
Eduardo Farhat is responsible for developing and implementing CDPQ's infrastructure investment strategy in Latin America. His mandate focuses primarily on creating partnerships in the region and strengthening those that CDPQ already possesses, including in Brazil, Mexico and Colombia. Eduardo has 25 years of experience in infrastructure investment in Latin America. He joins CDPQ from InfraVestor Capital, an investment firm focused on renewable energy, where he was a founding partner. Prior to that, he spent ten years as Managing Director at Darby, in Brazil, where he made several investments in the energy and transportation sectors. He also worked in Southern Cross and AG Angra, two prominent private equity managers in Latin America.

César
Head Portfolio ManagerUnión para la Infraestructura
Peru
César Ramirez holds a MBA at the Kellog School of Management, MPA at the Kennedy School of Government Harvard. Has more than 20 years experience in investments. Former Managing Director of Petroperú, before starting in Credicorp worked as managing director at Trafigura Colombia, ING Funds, was Vice-president at AIC International Investments and held the position of investments specialist at IFC.

Jorge
Managing DirectorCrédit Agricole
Chile


Laurent
CEOLima Expressa
Peru
Before joining Lamsac, Laurent Cavrois was the general manager of Lisea, the company responsible for financing, designing, building and operating the high-speed rail line between Tours and Bordeaux, in France. He has held various operational and management positions in infrastructure management and concession management in France, the United States and Mexico. In 2006 he joined the Vinci Group. He is 45 years old and is a graduate of the Ecole Nationale des Ponts et Chaussées, in Paris, and of the Higher Technical School of Roads of Madrid.

Juan
CEOLAP Lima Airport Partners
Peru
Lawyer, with master degree in Maritime Law from Southmapton, Juan José is CEO of LAP since 2011.

Gabriel
Director Gen. de Política de PromociónMEF - Perú
Peru
International Executive with 13 years of experience working in infrastructure and development projects in Africa, Asia, Latin America, South East Asia and the Middle East. Extensive skills in proposing and implementing institutional reforms, in leading negotiations and in forming public private partnerships to foster economic growth. Gabriel worked with renowed economist Hernando de Soto at the Institute for Liberty and Democracy for 7 years. He also worked as a Special Reports Editor and Night Editor at Diario El Comercio, the most influential newspaper in Peru. He has worked at the Ministry of Economy and Finance for more than 6 years and he is currently the Director General for Private Investment.

Gabriel
Viceministro de Desarrollo EstratégicoMINAM - Perú

Miguel
Gerente de Transporte UrbanoMunicipalidad de Lima
Peru

Mario
General ManagerRedram Construtora
Brazil

Alberto
Director EjecutivoCurrently Unaffiliated
Peru

Karin
Directora de la Dirección Especial de PrProInversión
Peru

José
CEO BrazilROADIS
Brazil
Jose Bartolomeu is the CEO and IRO of Viabahia SA, a Roadis Company. Viabahia is a 680km road Concession in Bahia State. Roadis is a subsidiary of the Public Sector Pension Investment Board (PSP). José has a degree in Management and MBA in Finance and has more than 19+ years' in Corporate Finance/Financial Leadership with unique experience in corporate development as well as project finance, concessions and 3P projects, within rapidly changing international markets.

Luis
Country ManagerSUEZ Peru
Peru

Gabriel
Gerente GeneralTISUR
Peru

Moisés
Institutional Affairs Director, InfrastructureGRI Club
Images Gallery

Carlos Peñaloza (Cofide)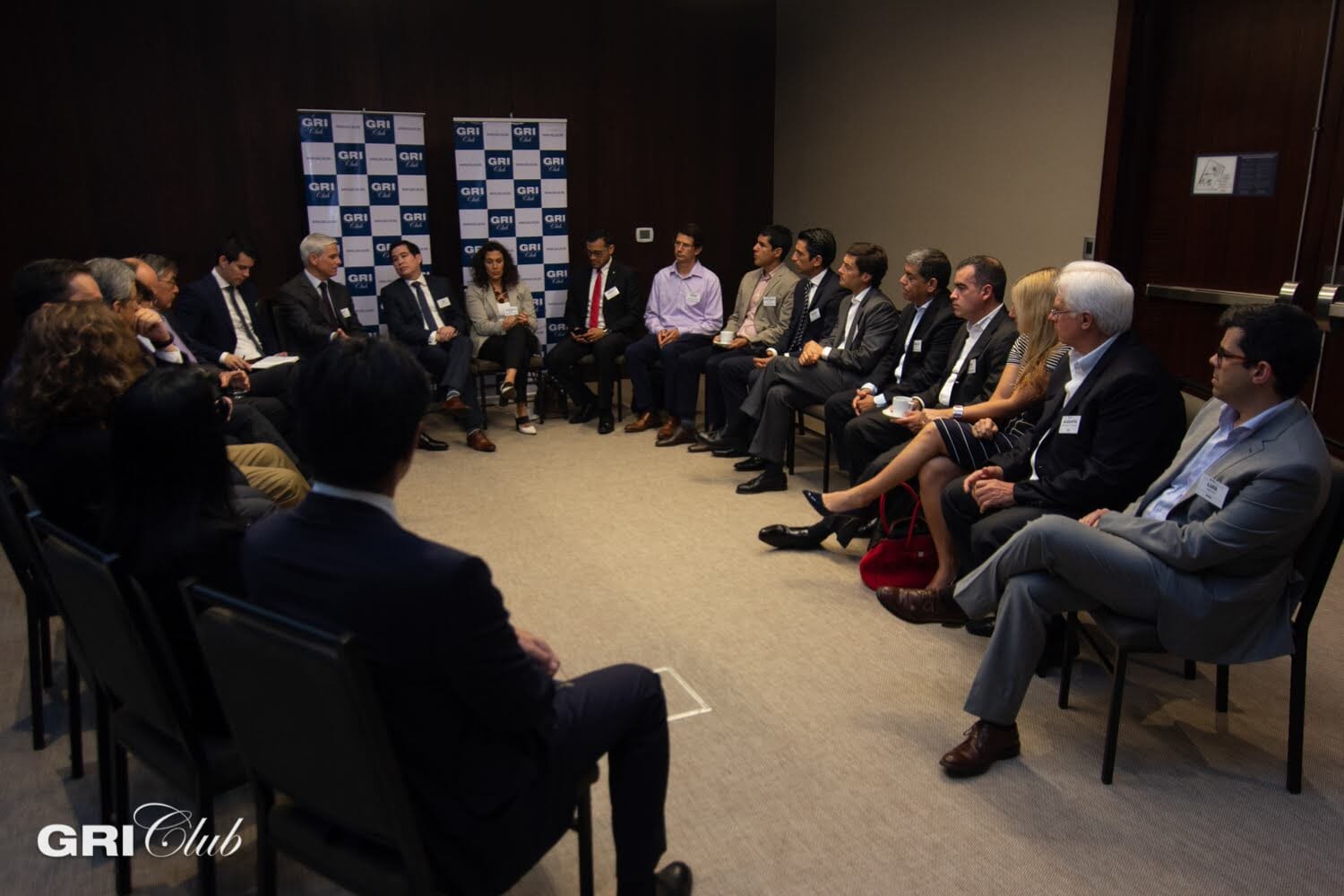 Discussion room during GRI Meeti...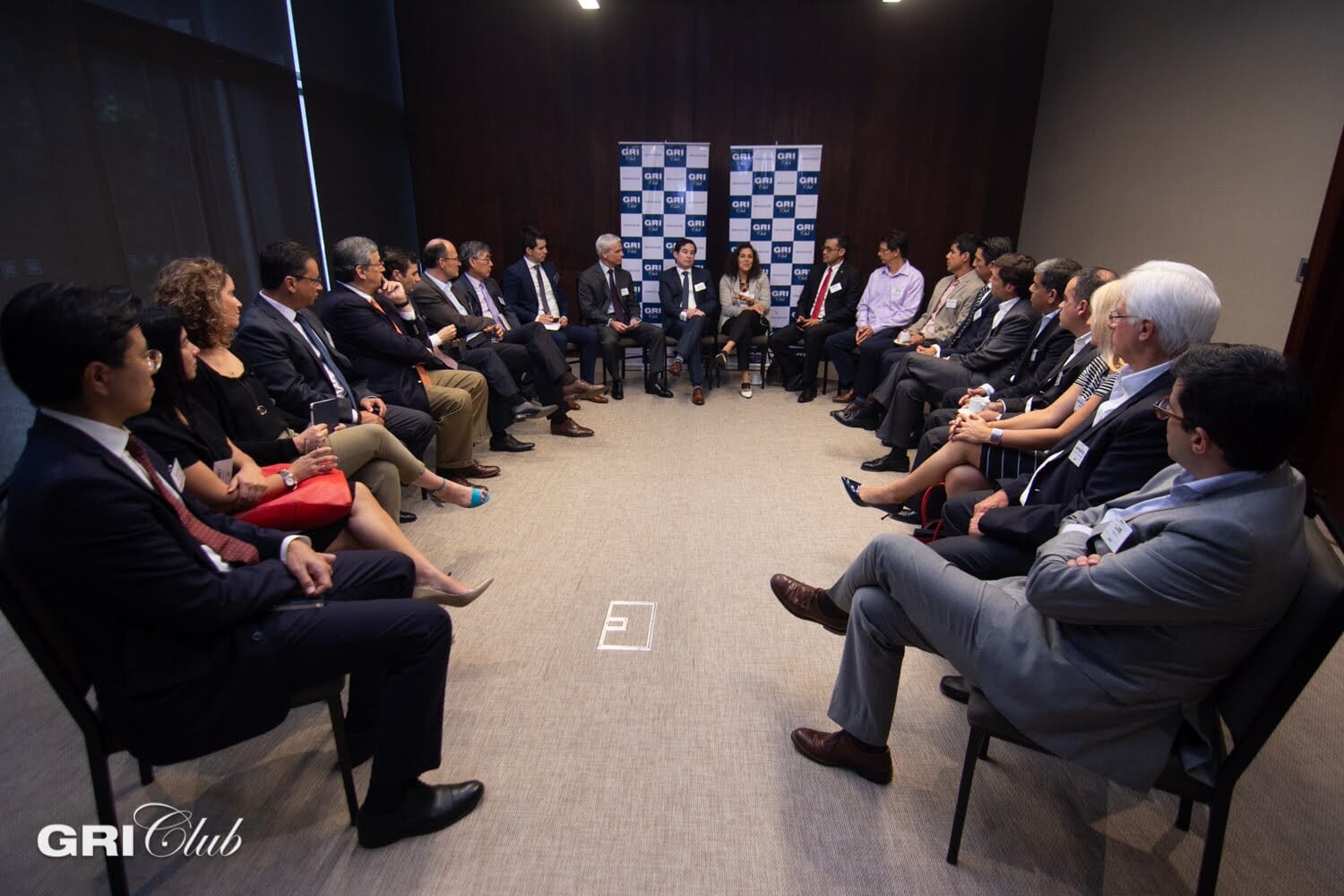 Generation of new infrastructure...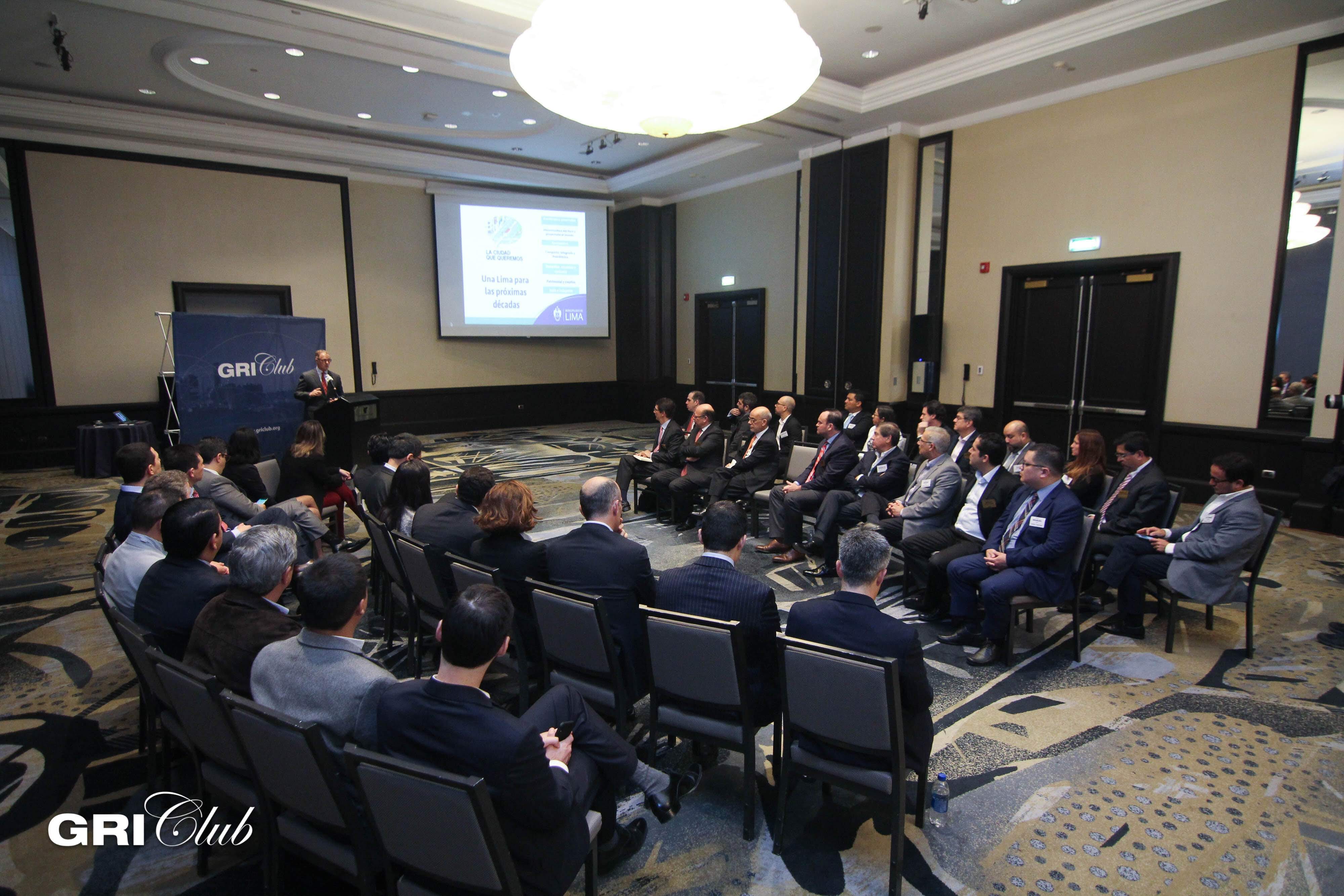 Infrastructure projects at Lima ...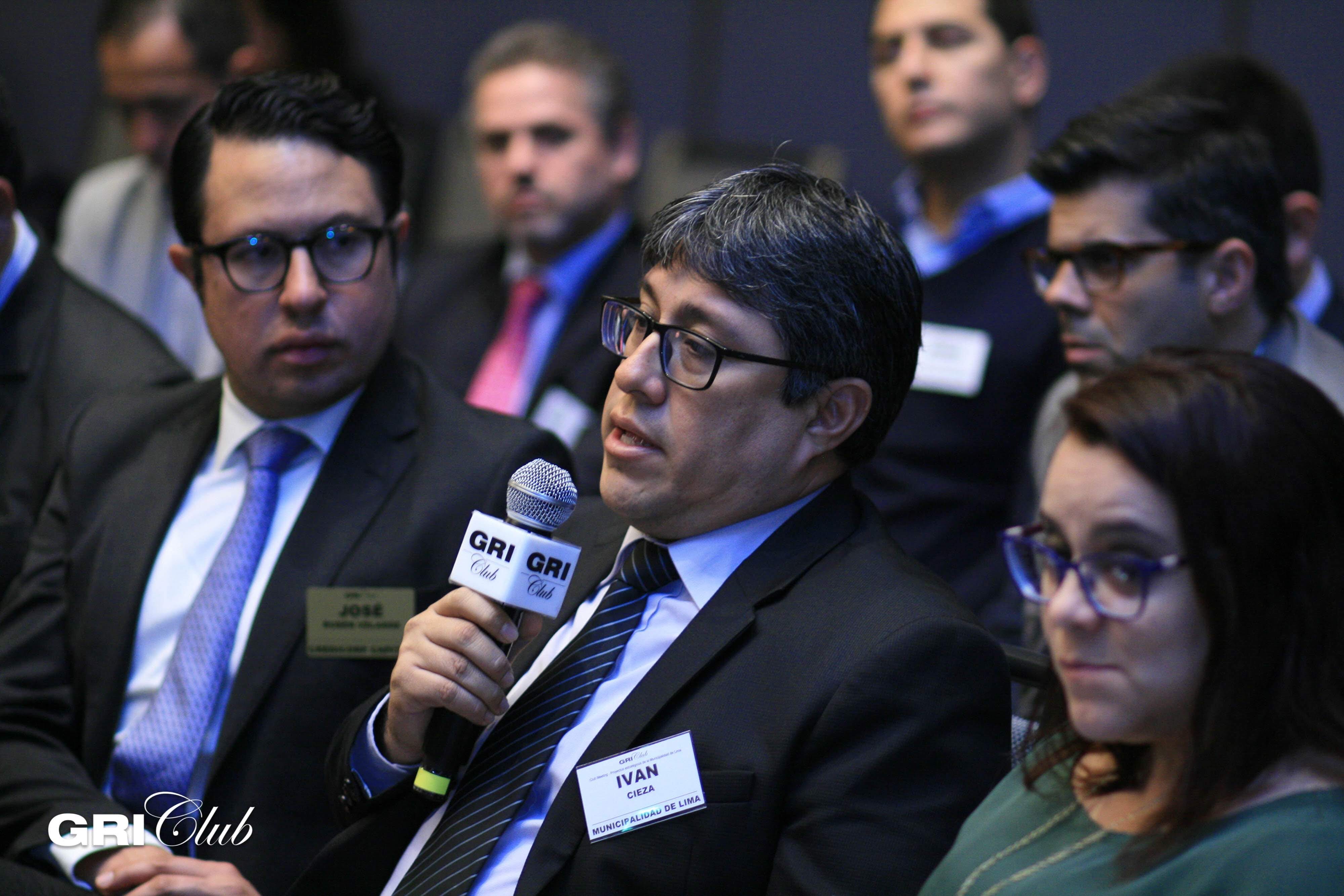 Iván Cieza (Municipalidad de L...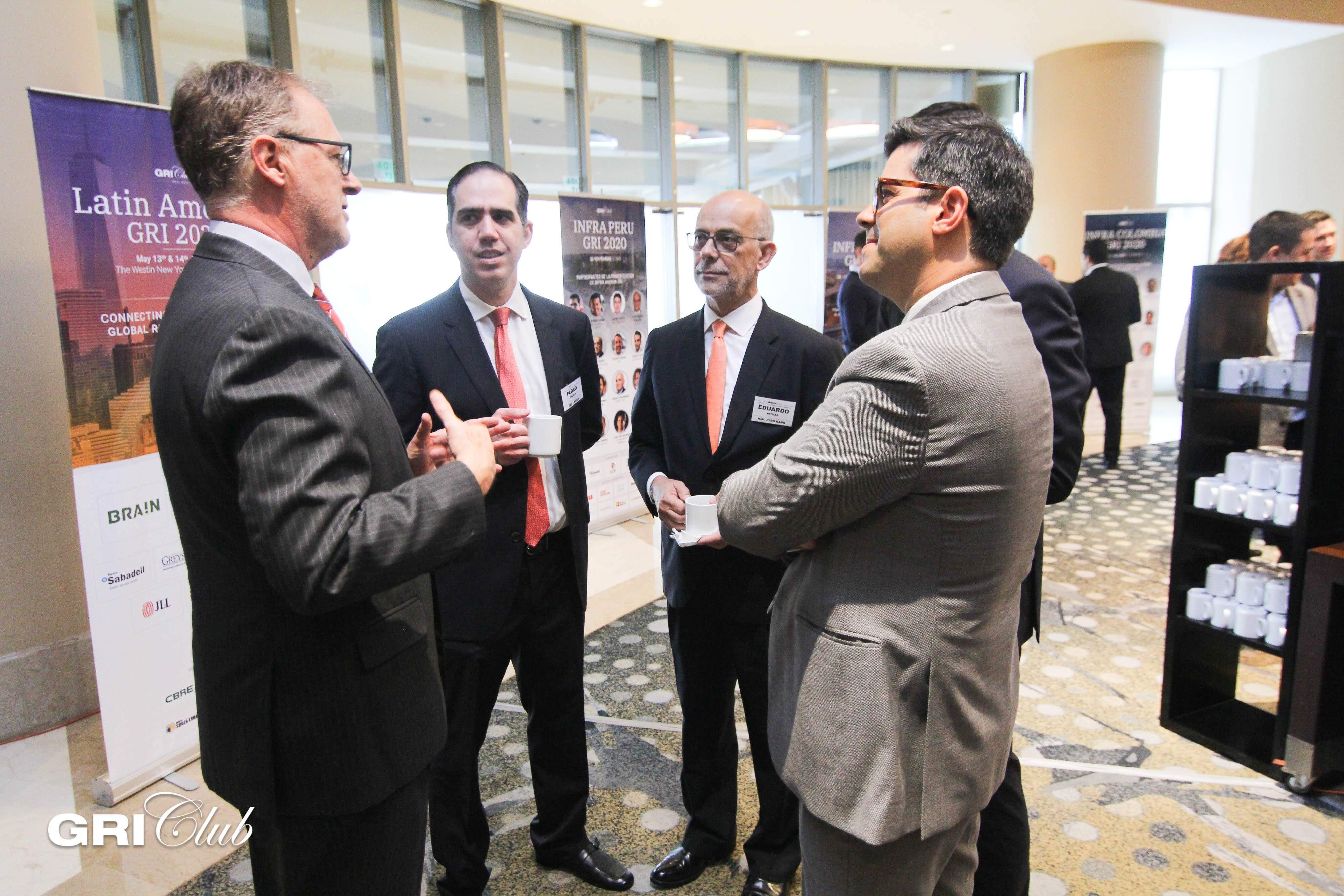 Lima Mayor during networking mom...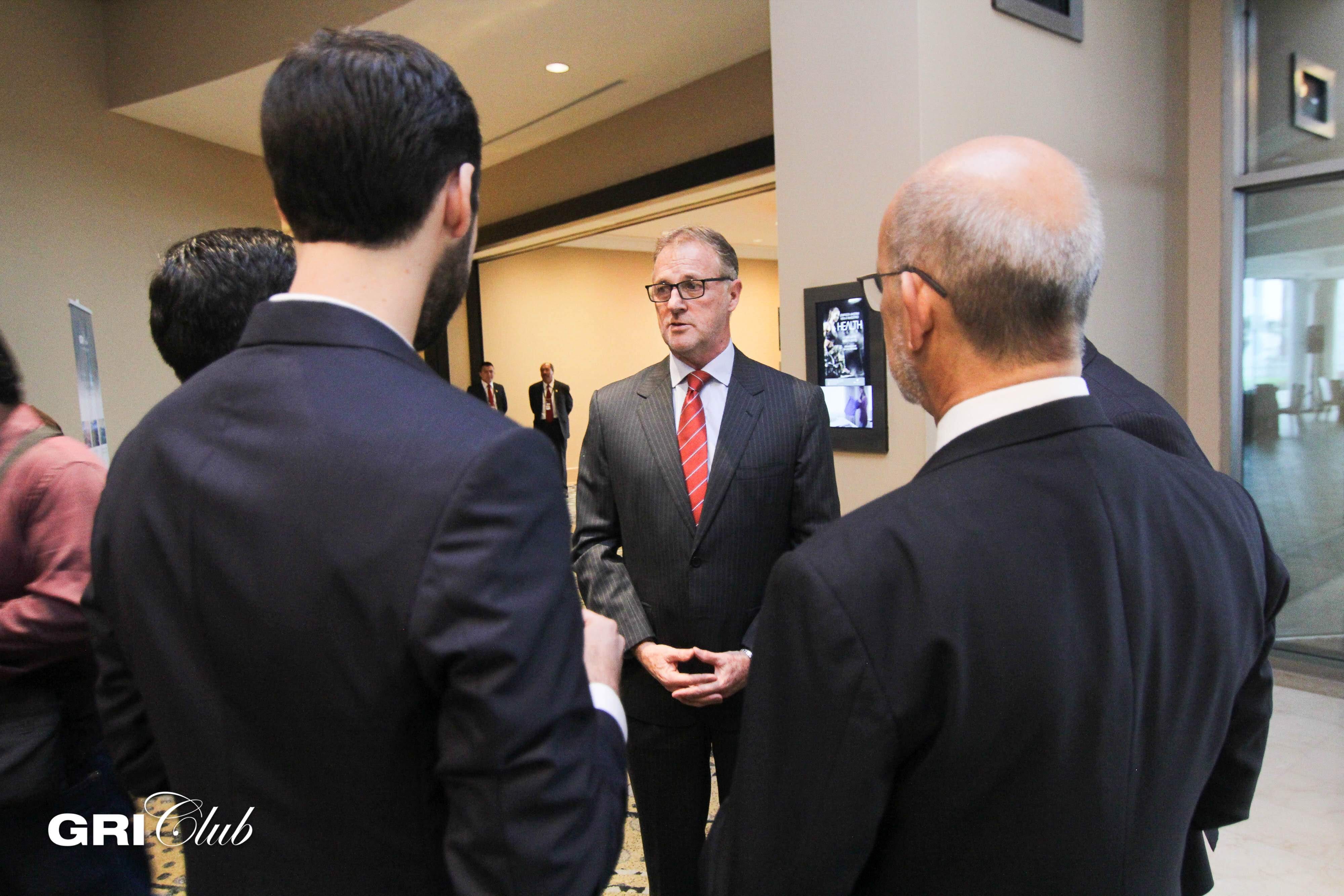 Networking during meeting with J...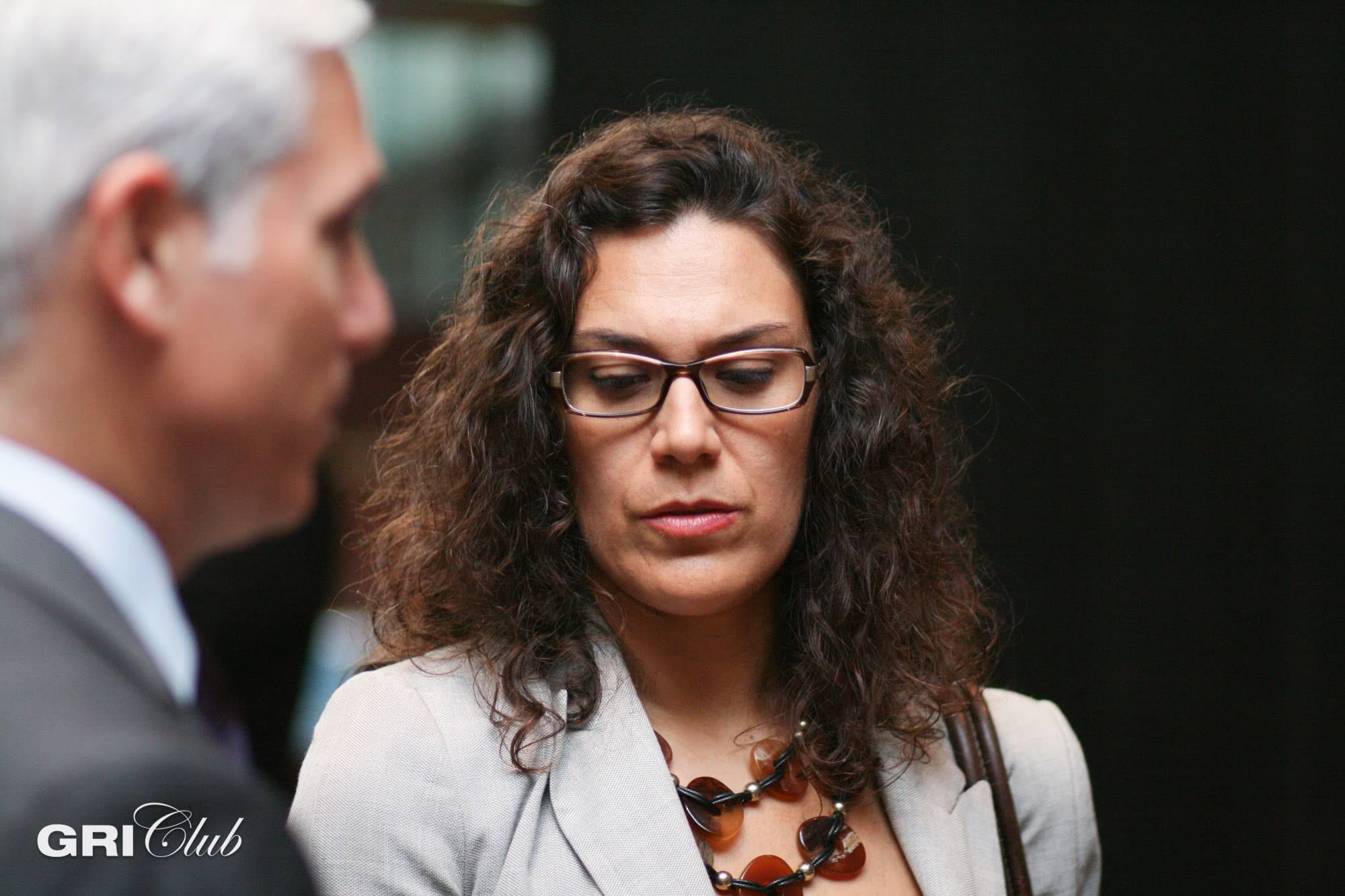 Patricia Pella Fernandez (Contro...

Need help?
WhatsApp Assistance
Monday to Friday - 8:30 a.m. to 6:00 p.m.