Kelly
Key Account DirectorGRI Club
Kelly Naomi Tamaribuchi is responsible for Business Development in the Infrastructure Division at GRI Club. Joined the company in 2017, speaks English and Spanish and today manages clients in almost all Latin America and USA. She is also coordinating eMeetings in Chile, Peru and Brazil. Post graduation in Marketing (Mackenzie University), has more than 15 years in Sales experience.

https://www.linkedin.com/in/kellytamaribuchi/

Moisés
Institutional Affairs Director, InfrastructureGRI Club

Walter
Manager Latin AmericaGRI Club
Durante el evento, estarán implementadas las siguientes medidas: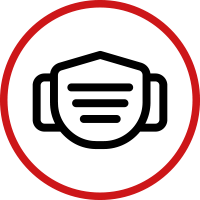 El uso de mascarilla será obligatorio en todo momento, excepto al estar consumiendo alimentos y bebidas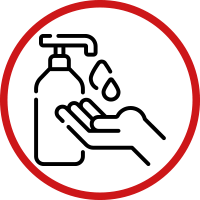 Los participantes deberán sanitizar sus manos con frecuencia (habrá dispensadores de gel antibacterial disponibles en el hotel)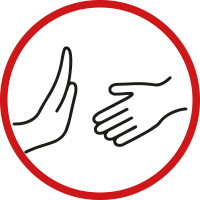 Evitar los saludos de mano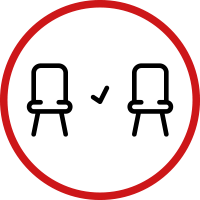 Mantener la distancia asignada entre sillas
ALGUNOS MIEMBROS DEL GRI CLUB INFRA
Advisory Board - Infra Club Peru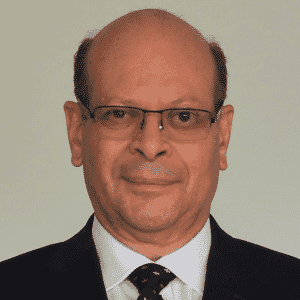 Presidente de DirectorioCOFIDE
Peru
Licenciado en Economía de la Universidad del Pacífico y Master of Management de la J L Kellogg Graduate School Management – Northwestern University. Asimismo, ha llevado Programas de Desarrollo Directivo y de Alta Dirección de la Universidad de Piura. Cuenta con más de 35 años de trayectoria profesional, desempeñándose en diversos cargos, como son: Director General de Endeudamiento y Tesoro Público en el Ministerio de Economía y Finanzas; Director-Presidente del Comité de Riesgos del Banco de la Nación; Gerente de Finanzas de COFIDE; Gerente de Finanzas, Gerente General encargado y Gerente Corporativo de Finanzas en Petroperú. Actualmente, es Presidente del Directorio de COFIDE, el Banco de Desarrollo del Perú.

Head Portfolio ManagerUnión para la Infraestructura
Peru
César Ramirez tiene un MBA en Kellog School of Management, MPA en la Kennedy School of Government Harvard. Tiene más de 20 años de experiencia en inversiones. Ex Director Gerente de Petroperú, antes de comenzar en Credicorp trabajó como director general en Trafigura Colombia, ING Funds, fue vicepresidente en AIC International Investments y ocupó el puesto de especialista en inversiones en IFC.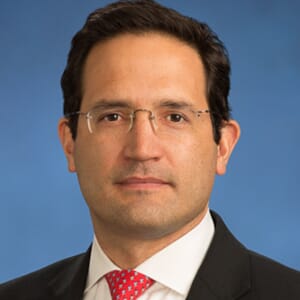 Managing Director - InfrastructureGoldman Sachs
USA
Fernando heads the Goldman Sachs' Andean Region coverage effort for the Latin American Financing Group, where he is responsible for origination and structuring of financing opportunities. Prior to assuming his current role, Bravo was a member of the emerging markets local sales team and also Principal Funding and Investments group where he focused on providing financing for Latin American infrastructure projects. Prior to joining the firm, Bravo worked at Bear Stearns and UBS Securities in the Latin American debt capital markets and derivatives departments for more than five years. He earned bachelor's degrees in physics, engineering, and economics from Washington and Lee University and his MBA from the Wharton School.

Principal, AméricasARUP - US
USA
Jorge Valenzuela es Principal de Arup con más de 20 años de experiencia en inversiones, gestión de activos, y gerencia de proyectos en los sectores de infraestructura y bienes raíces. Jorge se especializa en asesoría financiera y técnica para el desarrollo, inversión, y financiamiento de proyectos de infraestructura pública e inmobiliarios. En Arup, Jorge lidera el equipo de consultoría en Asociaciones Público-Privadas (APPs) y Project Finance para San Francisco y América Latina, y ha dirigido proyectos en Argentina, Brasil, Colombia, Ecuador, Estados Unidos, Honduras, Perú y Uruguay. Jorge ha participado en más de 25 transacciones de infraestructura con un valor agregado en exceso de US$15,000 millones.

CIOProfuturo AFP
Peru
Juan Pablo Noziglia es Head of Security Selection en Profuturo AFP, un fondo de 12 billones de dolares. Anteriormente lideró como Head Trader deIntegra AFP y como Director of Fixed Income en Horizonte AFP. Juan Pablo incluso trabajó en JP Morgan y en BBVA Securities, en la ciudad de Nueva York. Es profesor del Departamento de Economía y Finanzas en la Universidad del Pacífico y de la Universidad de Piura. Obtuvo una maestría MBA en la Universidad de Negocios de Columbia, una licenciatura en Economía en la Universidad del Pacífico y complementó su formación con un curso profesional de Inversión CAIA (Chartered Alternative Investment Analyst).

CFO AmericasDP World Americas
USA
CFO of DP World Americas since 2018. Prior to DP World Americas, was acting CEO (2017) and CFO of Odebrecht Transport S.A. (from 2010 to 2018) and CFO of Rede Energia (2008). Before that had worked for almost 20 years in wholesale and investment banking holding several senior and executive positions at Unibanco, HSBC, BBM, BofA and Chase Manhattan both in Brazil and the United Kingdom. Board member of several companies in Argentina, Peru, Chile, Brazil and the Dominican Republica. Holds a degree in Economics from Pontifícia Universidade Católica do Rio de Janeiro and Executive MBA from Fundação Getúlio Vargas Sao Paulo.

General ManagerMitsui - Peru
Peru
General Manager with over twenty years of experience leading global and regional teams in Business Development, Sales, Operations and Corporate Finance. Solid network of contacts and track record implementing new companies and partnerships, and optimizing resources in startups, small, medium and large corporations across different industries, such as food, chemicals, infrastructure, mining, high-tech and energy.
This eMeeting is exclusive
for Premium members