A few participants include

Adil
Regional Industry Senior ManagerIFC
He leads IFC's strategy, investments and asset management across several sectors, including transport infrastructure and services, energy -with a large emphasis on renewable energy-, as well as water and waste management. He has over 20 years of experience working on a wide variety of infrastructure investments (debt, equity, mezzanine) and advisory transactions in emerging and frontier markets. He has worked in over 40 investment and advisory transactions across Latin America, Southern Europe, Middle East, East Africa and Asia. He led the expansion of IFC's infrastructure investments in the Middle East and North Africa, where he headed a regional team that deployed over US$2 billion in capital to power and transport investments.

Alejandro
Director JurídicoFONATUR

Carlos
CEOAtlas Renewable Energy
Carlos Barrera (Ucho) is currently CEO of Atlas Renewable Energy. Before joining Atlas Renewable Energy, Ucho worked at SunEdison for six years, as Managing Director & VP for Latin America where he grew the business from scratch to invest $1bn in a span of 4 years, and develop 500MW+ of projects financed and constructed. Prior to that time, Ucho was at BP in multiple executive roles across Oil & Gas, Cleantech Venture Capital, and Alternative Energy in London, Australia, China and Madrid. Ucho holds an Engineering degree from Lehigh University, a PLD certificate from Harvard University, and an Executive MBA from Kellogg, Northwestern University.

César
Managing Director, PeruUnión para la Infraestructura
César Ramirez holds a MBA at the Kellog School of Management, MPA at the Kennedy School of Government Harvard. Has more than 20 years experience in investments. Former Managing Director of Petroperú, before starting in Credicorp worked as managing director at Trafigura Colombia, ING Funds, was Vice-president at AIC International Investments and held the position of investments specialist at IFC.

David-Olivier
Managing Director, AmericasADP International
David-Olivier Tarac has been working for more than 17 years in the infrastructure sector. He had successively positions at PWC Corporate Finance, at the French State Public Holdings Agency in charge of airports, at the Boston Consulting Group. He joined Groupe ADP 10 years ago successively as Director of Financial Operations and Investments, deputy CEO of TAV airports and was appointed recently as the managing director of ADP International Americas.

Diego
Assistant VP - PE & InfrastructureGIC
Diego Canales joined GIC's Infrastructure team in 2016. He is involved in the origination, execution and asset management of GIC's investments across the Americas. Before joining GIC, Diego was with Macquarie Capital's infrastructure team, covering Latin American principal investments and advising clients on M&A transactions across the power & utilities, renewables and transport sectors. Diego holds a double B.A. in Business Administration and International Relations from the Instituto Tecnológico Autónomo de México.

Frederick
Managing DirectorMarverde Infraestructura
Frederick is currently the CEO of Marverde Infraestructura. On top managing the company, he co-supports KKR's business development effort in Mexico. Prior to his current role, Frederick has held several operational positions, in particular in the O&G industry. More recently he was also a Principal at The Boston Consulting Group, leading management consulting projects in many countries of the American continent. Among other degrees, Frederick holds a Bachelor in Industrial Engineering from the ITESM, a Master in Industrial Engineering from Ecole Centrale Paris and a Master in Public Administration from Harvard Kennedy School.

Guillermo
VP of Structured and Project FinanceExport Development Canada
In his role as Vice-President and Head of Structured and Project Finance, Mr. Freire is part of the Senior Management Team at EDC. With over 15 years of structured and project finance experience globally, he leads the group responsible for arranging and structuring financing for projects and merger & acquisitions across the globe, and across diverse sectors including: power, renewables, cleantech, utilities, infrastructure, mining and oil & gas. EDC's Structured and Project Finance Team is a significant player in global project and infra-structure finance. Since its establishment in 1995, the Team has closed more than 420 transactions in excess of USD30Bl.

Ionut
Director M&AAviAlliance
Ionut Doldor is Director M&A and heads Latin America and India business development at AviAlliance. He has more than 10 years of experience in leading multi-disciplinary teams for airport privatizations and investments, being involved in numerous projects across the globe on both buy- and sell-side. Examples include divestments of airports in the UK as well as bids in Portugal, Puerto Rico, Chile, Brazil and India. Ionut has joined AviAlliance in 2016, and has previously worked in Spain with Ferrovial Airports and in the UK at Heathrow Airport. He has degrees in business administration, economics and finance.

Jaime
Managing DirectorBalam Fund
Jaime is Managing Director at Balam Fund. He led the M&A and financing team at Vector Cuatro, focusing on the merchanting operations and financing in the Latin American market (and leading Vector Cuatro's implementation in the region). Previously, he was the Director of one of leading Spanish corporate finance firms, building a 10+ years experience in M&A, assessment and raising capital and debt in a wide range of sector, advising the key venture capital firms and industrial clients in national and cross-boarder transactions.

José
DirectorROADIS South America
Jose Bartolomeu is the CEO and IRO of Viabahia SA, a Roadis Company. Viabahia is a 680km road Concession in Bahia State. Roadis is a subsidiary of the Public Sector Pension Investment Board (PSP). José has a degree in Management and MBA in Finance and has more than 19+ years' in Corporate Finance/Financial Leadership with unique experience in corporate development as well as project finance, concessions and 3P projects, within rapidly changing international markets.

José
Managing Director, InfrastructureBlackRock Real Assets
Mr. Zertuche has over 16 years of experience investing in Mexican real assets. He is former Vice-President of I2, the leading infrastructure investment manager in Mexico acquired by BlackRock in October, 2015. His prior experience is in investment banking, including M&A, debt and equity capital markets transactions, asset management, strategy and operations. Mr. Zertuche was a founder of Infraestructura Institucional ("I2") in 2010, and served as Chief Financial and Investment Officer since its inception in 2010. Prior to founding Infraestructura Institucional, Mr. Zertuche served as Chief Investment and Control Officer of Mexico Retail Properties ("MRP Group"), which he co-founded in October 2002.

Juan
Managing DirectorOMERS Infrastructure
In his role as Managing Director at OMERS Infrastructure, Juan is responsible for the origination, acquisition and management of infrastructure assets, primarily in the Americas. Juan serves on the board of GNL Quintero in Chile and various boards of directors relating to the Airports Worldwide portfolio. Juan has extensive experience investing in large-scale infrastructure assets globally. After starting his infrastructure investment career at OMERS Infrastructure, Juan moved to Abu Dhabi and helped develop ADIA's infrastructure investment platform. Juan returned to OMERS Infrastructure to join the NY office, where he is currently based. Juan has a B.Com degree from the University of Toronto.

Leonardo
CEOGrupo CCR
Leonardo Vianna has a degree in civil engineering from FUMEC - Fundação Mineira de Educação e Cultura and a law degree from UNIP – Universidade Paulista. Participated in major road engineering projects as Ring Road  - Anel Rodoviário de Belo Horizonte (MG), highway - Rodovia dos Bandeirantes (SP), railroad - Ferrovia do Aço (MG) and railroad - Ferrovia dos Carajás (PA) in Brazil and Expressway Nº1 in Iraq. He took part in the implementation of the highway concession Rodovia Presidente Dutra (SP-RJ) from its inception until 2002 when he was appointed CCR'S New Business Officer, position held until 2018, when he was chosen to be CEO of the CCR Group.

Lina
Vicepresidente InfraestructuraSURA Asset Management
Lina Madrid is an Engineer, holds a MBA from the Technological Institute and Higher Education of Monterrey Mexico and Master in Finance from the School of Senior Management and Administration of Barcelona, ​​Spain. Has more than 10 years of experience in the financial sector and infrastructure. Former Director of Investments and Investor Services for Construcciones El Cóndor S.A. Ex-Manager of Segment Construction and Transportation in the Bancolombia Group. She currently works as Director of Infrastructure at AM SURA.

Manuel
Founding PartnerAinda Energía & Infraestructura
Manuel holds a BS in Economics from MIT and a MPA from Harvard and has taught courses in economics and finance at ITAM and Universidad Iberoamericana. He has worked from both the public and private sectors most related to infrastructure. Positions include Director of Studies at the Agriculture and Water Resources (1993-1994), founding partner at Analisis y Desarrollo de Proyectos (ADP) acquired by Mercer Management Consulting (1994-2006), Undersecretary of Transportation at SCT (2006-2008), Chief of Structural Change at SCT (2008-2009), Chief Administrative Officer at the Interior Ministry (2009-2010) and Head of GBM Infrastructure (2010-2015). Additionally, he was President of the Board of ASA and Alternate Board Member at PEMEX.

Mario
Partner and Chief Executive OfficerMIP - EXI CKD
Mr. Mario Gabriel Budebo obtained his Bachelor of Arts in Economics from Instituto Tecnológico Autónomo de México. He obtained a masters degree and PhD, both in Economics, at UCLA. He is founder and CEO of Mexico Infrastructure Partners, a company that manages funds, aimed to the Energy and Infrastructure sectors in Mexico. Mr. Gabriel Budebo has made most of his professional career in the Mexican Government, designing public policies in several areas such as taxation, development banking, public finance, pension regulation and hydrocarbons. Mr. Gabriel was awarded with the National Banamex Prize on Economics, Tlacaélel Prize on Economic Consulting and received the Professional Merit Award from ITAM.

Mauricio
Presidente - CEOOdinsa
Mauricio Ossa Echeverri is president of the Odinsa Group. Previously, he worked as vice president for the Caribbean region and legal representative of Cementos Argos and as manager of Industrial Business and national manager of Marketing. He studied Business Administration and specialization in International Marketing at EAFIT University (Medellin). He also did the Advanced Management Program of the University of La Sabana (Bogotá) and the CEO's Management Program of the Kellogg School of Management (Illinois).

Mike
Senior Portfolio ManagerAPG Asset Management
J. Michael McCarthy, CFA, is a Senior Portfolio Manager with APG Asset Management US Inc. Mr. McCarthy is responsible for originating, structuring, and managing private infrastructure investments in the Americas. Previously Mr. McCarthy was with UBS Investment Bank in the Americas Infrastructure Advisory group, as well as working in the Americas Chairman's Office. Prior to this, Michael served as a founding employee and Vice President of Infrastructure Ontario. Michael began his career with Ernst & Young Corporate Finance. Mr. McCarthy graduated from Queen's University with a B. Commerce degree, earned a MBA from Columbia Business School and holds the Chartered Financial Analyst designation.

Petya
Head of Infrastructure InvestmentsNYCERS

Renata
Secretaria de Petróleo, Gás, Biocomb.Ministério de Minas e Energia
Renata is Secretary of Oil, Natural Gas and Interim Biofuels of the Ministry of Mines and Energy. She was Head of the Legal Counsel of the same Ministerial Portfolio from 2016 to 2018. She has 11 years of experience at the Federal Attorney General as Federal Prosecutor. She holds a master's degree in Law, Public Policy and Economic Development at Uniceub and has a specialization in Tax Law from Unicuritiba. She participated in the Executive Training Program called "Women and Power" by Harvard Kennedy School.

Ricardo
Managing Director - InfrastructureCPPIB
Ricardo Szlejf joined CPPIB in 2015 as a Senior Principal in the Infrastructure department. Prior to joining CPPIB, Ricardo advised energy and infrastructure clients for over 10 years, at the investment banking teams of Bank of America Merrill Lynch and Santander. Ricardo currently serves on the boards of Grupo Costanera (Chile) and Arco Norte (Mexico). Ricardo holds a BS in Business Administration from Fundacao Getulio Vargas and an MBA from INSEAD.

Teresa
CEOBRK Ambiental
Teresa Vernaglia, CEO of BRK Ambiental, has served for more than 25 years in leadership positions in the Telecommunication and Energy sectors. Teresa worked for 16 years in the AES group and was President of AES ERGOS, AES Brasil Institute and AES Atimus. She started her career at NEC Brasil and before joining AES, was Director of Engineering and Operations at Nextel. Teresa Vernaglia holds a degree in Electrical Engineering from the Faculty of Engineering of Sorocaba and an MBA in Business Management from the Instituto Técnico de Aeronáutica / ESPM.

Wilson
CEOEletrobras
Wilson Ferreira Jr is CEO of Eletrobras. He graduated in Electrical Engineering at the Engineering School of Mackenzie University, and in Business Administration at Mackenzie University. He holds a master's degree in Energy from USP and holds several specializations, among which Workplace Safety Engineering (Mackenzie University), Marketing (Getúlio Vargas Foundation) and Electric Power Distribution Management (Swedish Power Co.). At Cesp, he held several positions, including Chief Distribution Officer. He was CEO of RGE from, Chairman of the Board of Directors of Bandeirante Energia S.A. and CEO of CPFL Paulista. In 2002, he became CEO of CPFL Energia and he was also the Chairman of Abradee and Abdib.
In an exclusive GRI Club format, which has been tested and approved by more than 25,000 corporate leaders, Infra Latam GRI gathers government representatives, international investors, and private initiative players willing to discuss perspectives and outline initiatives to develop the Latin American infrastructure and energy sectors.

CHECK OUT TESTIMONIALS FROM THE LAST EDITION
For booking, clients may access the link or call the hotel directly (+1 212-201-2700), informing the Code: LATAM 2020.
For booking, clients may access the link and add the code: GRICLUB. Another option is to call the hotel directly (+1 212 380 2700), the rates is under GRI CLUB GROUP.
For booking, clients may access the link or call the hotel directly and informing the GRI Club event:

Reservations Toll Free: 1-877-303-0104
Reservations Local Phone: 1-212-398-1900
*Valid as long as there are rooms available
Remarkable moments from the last edition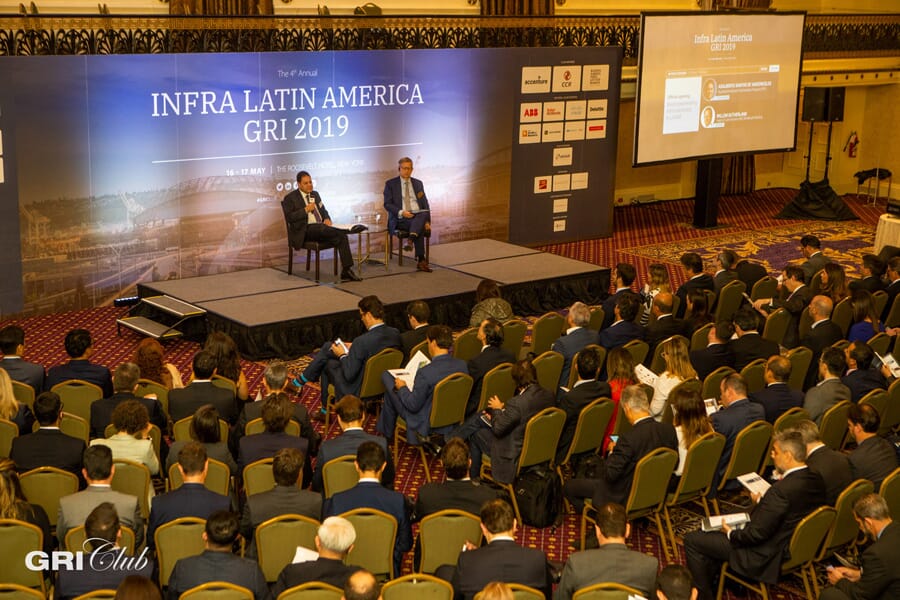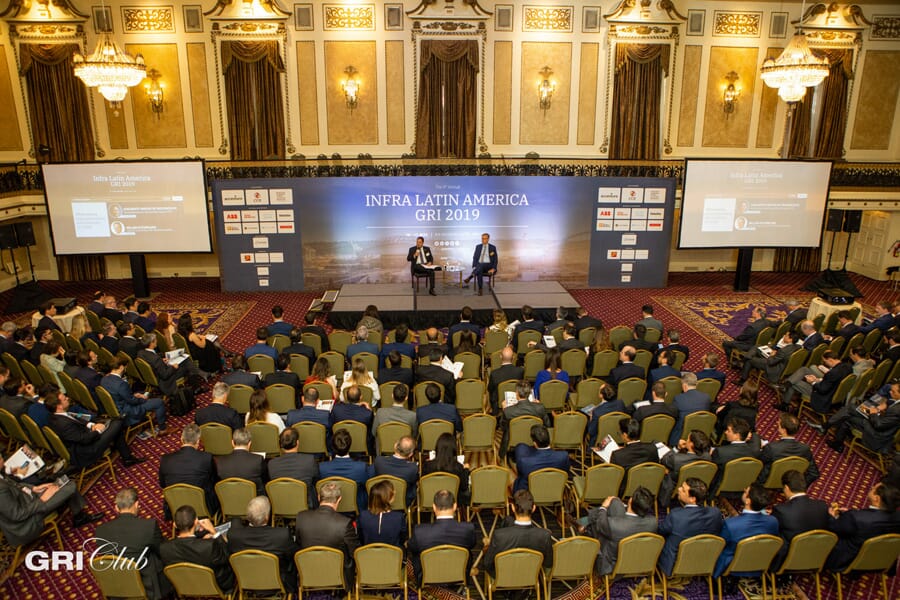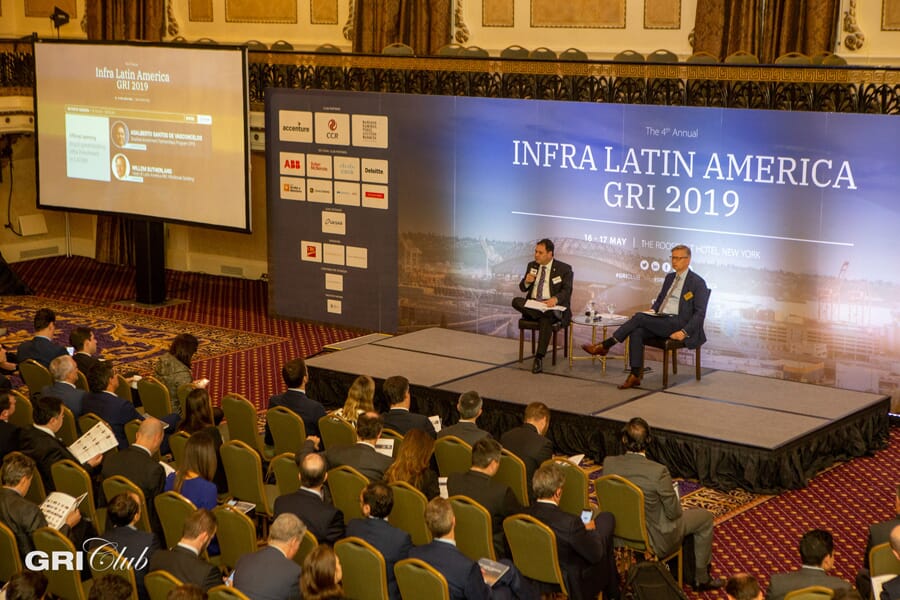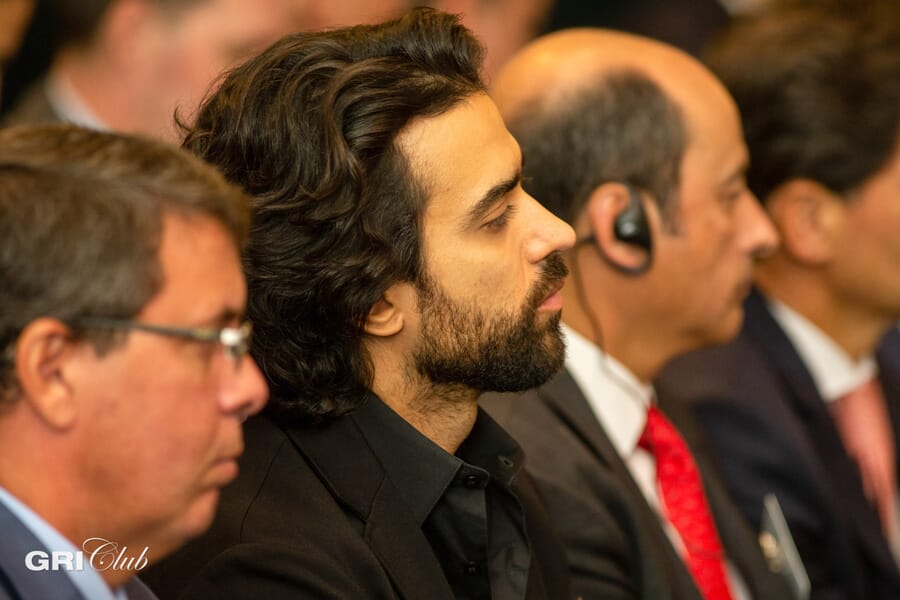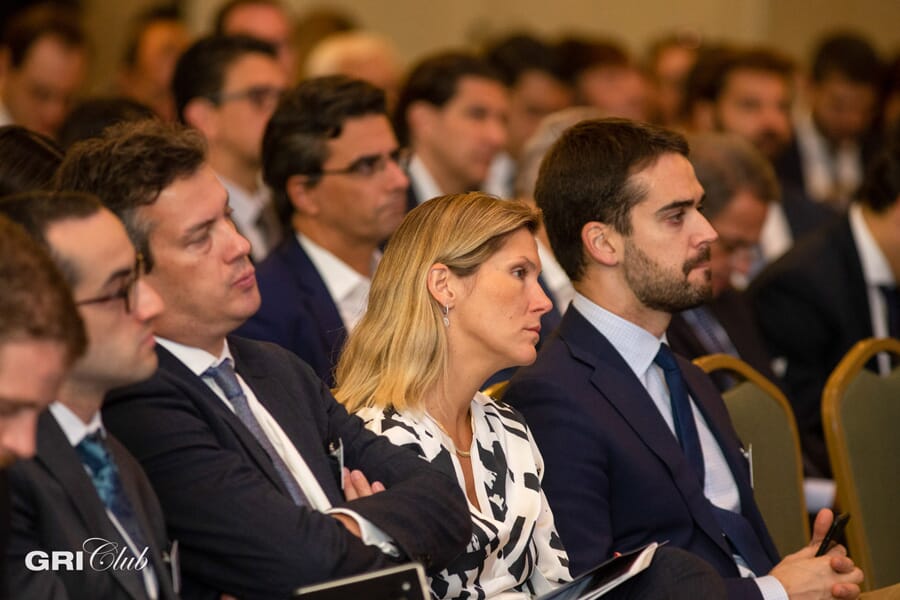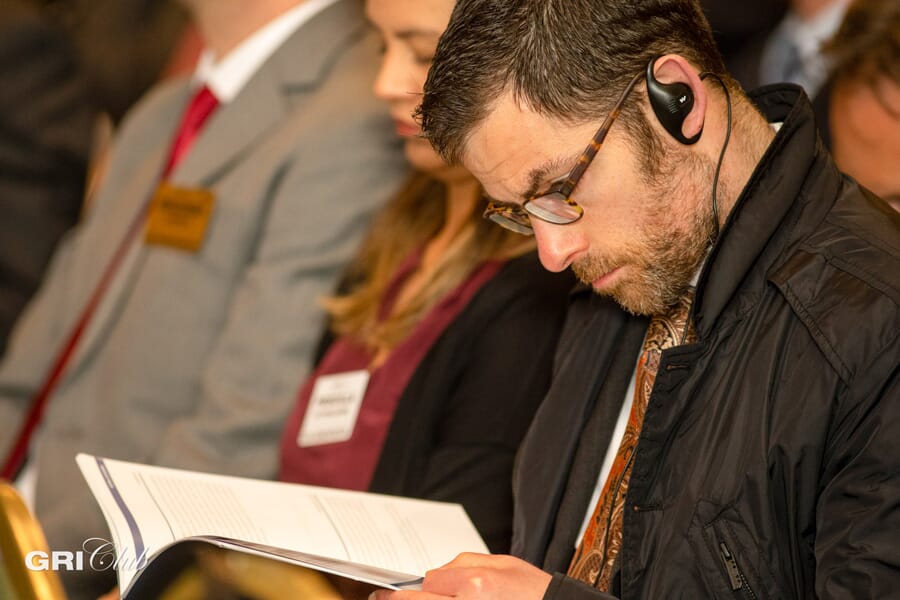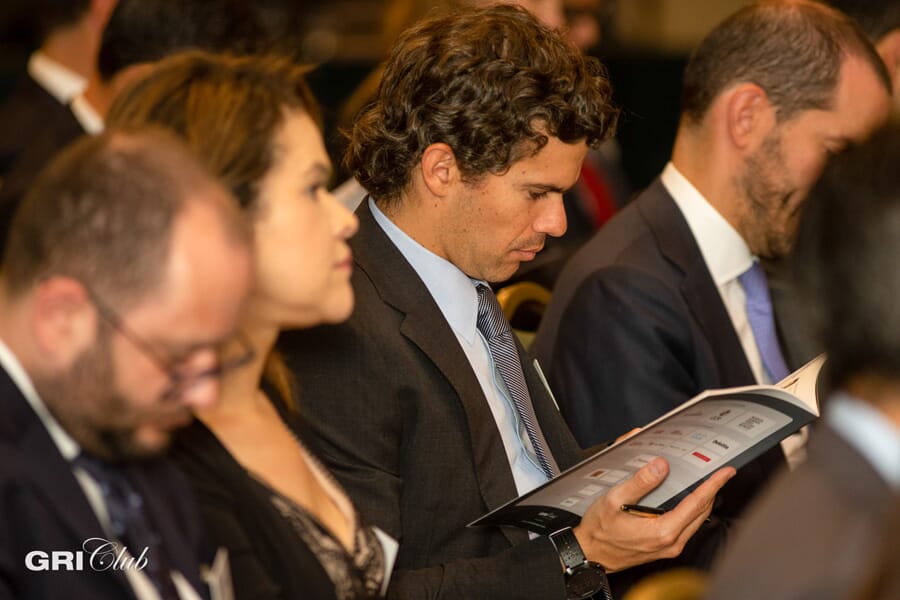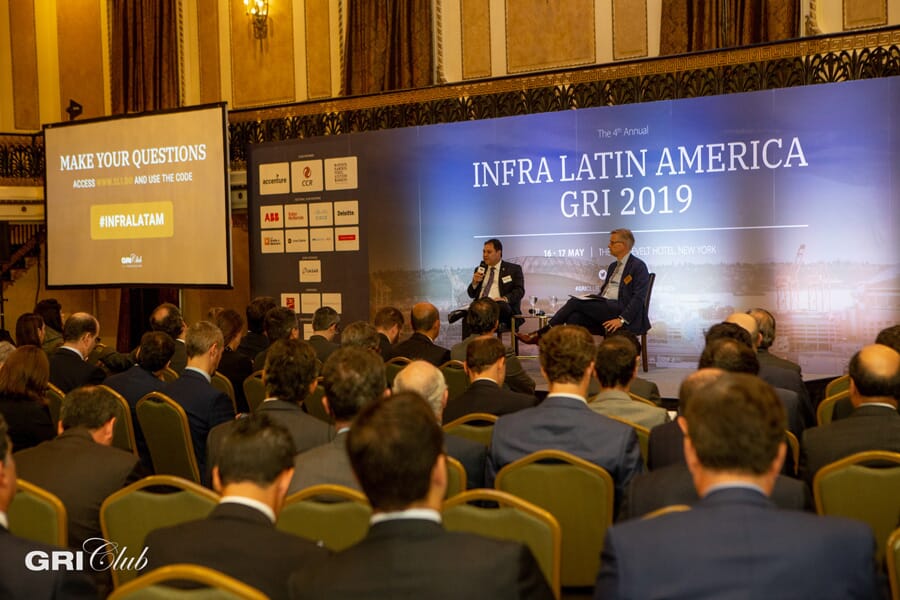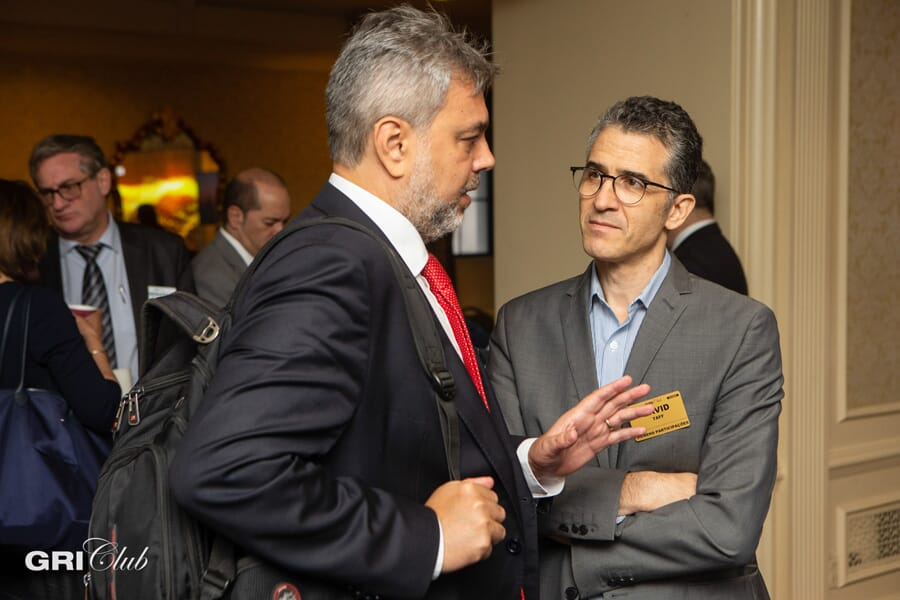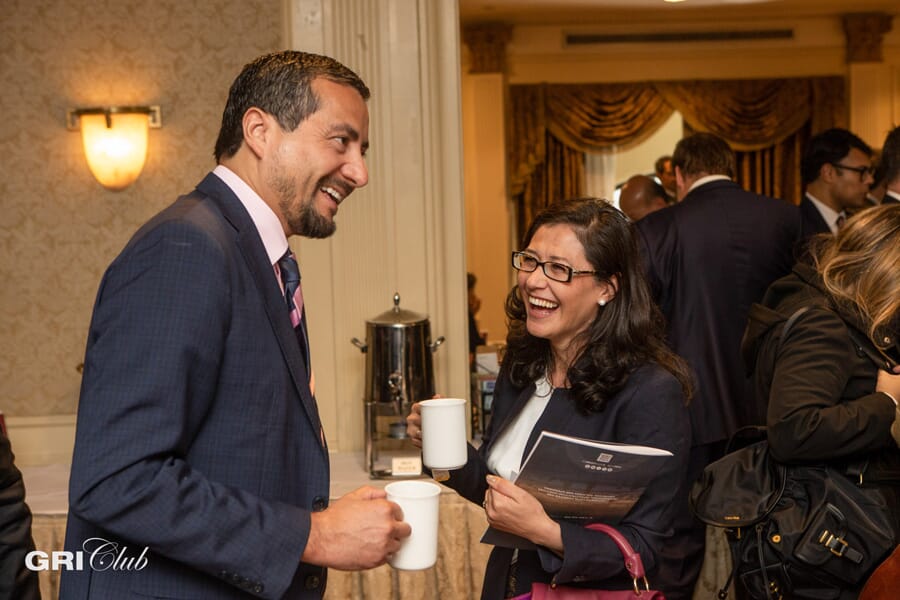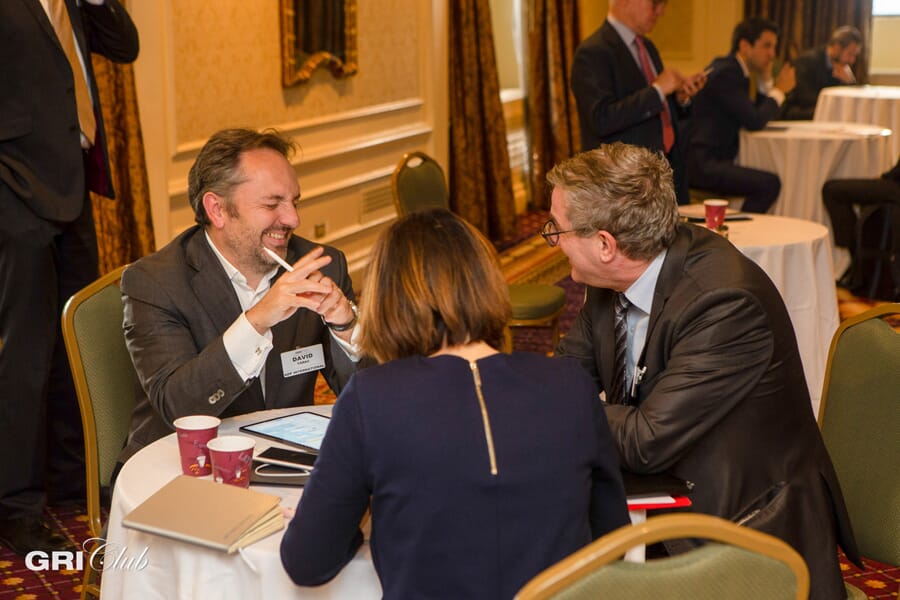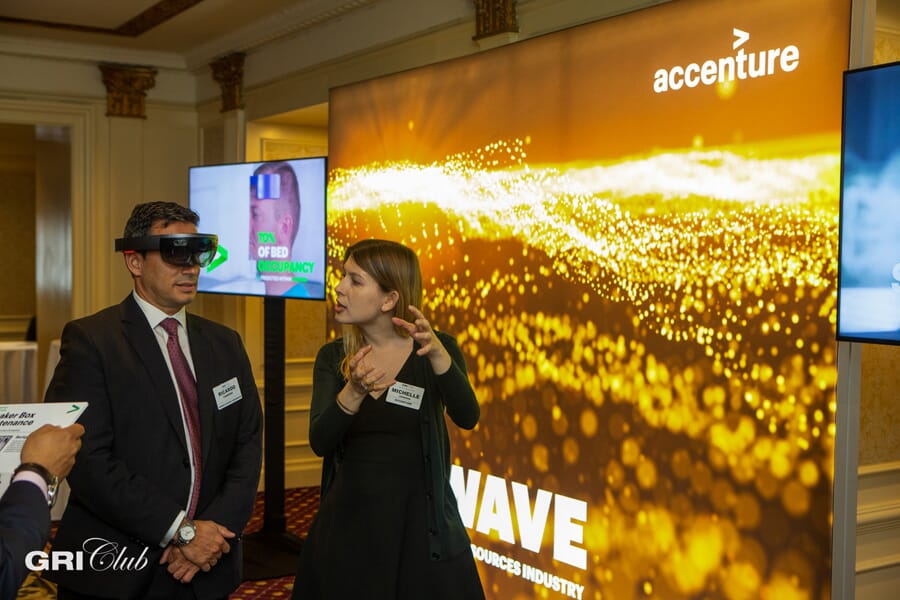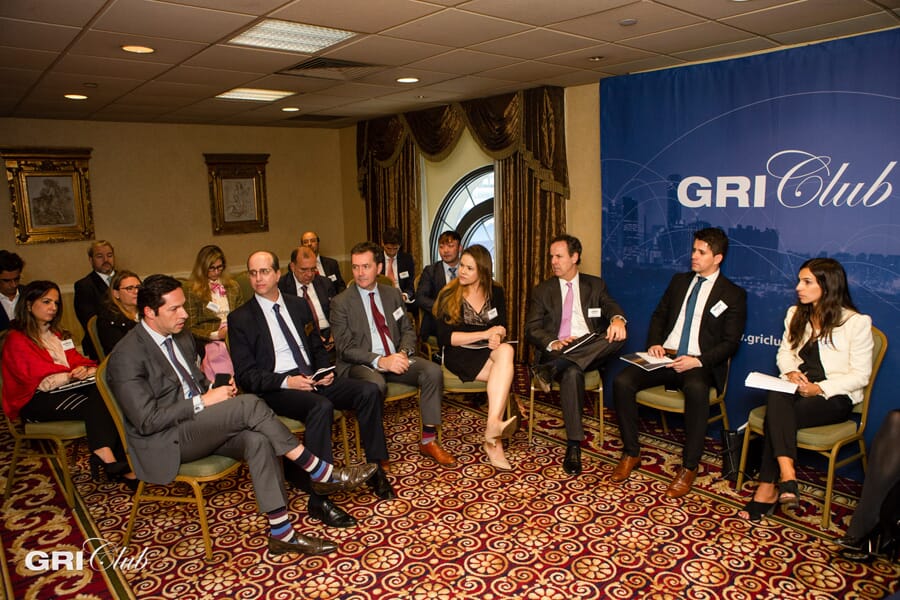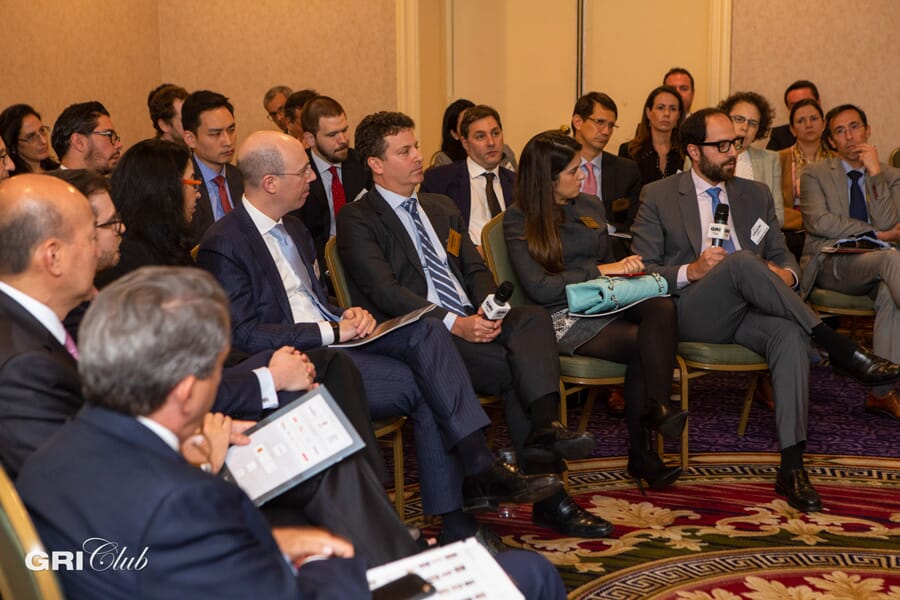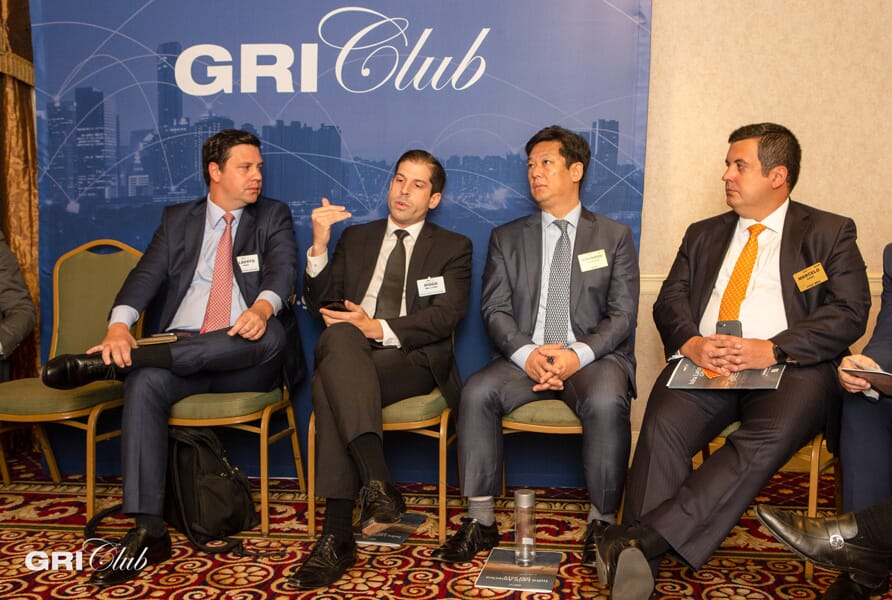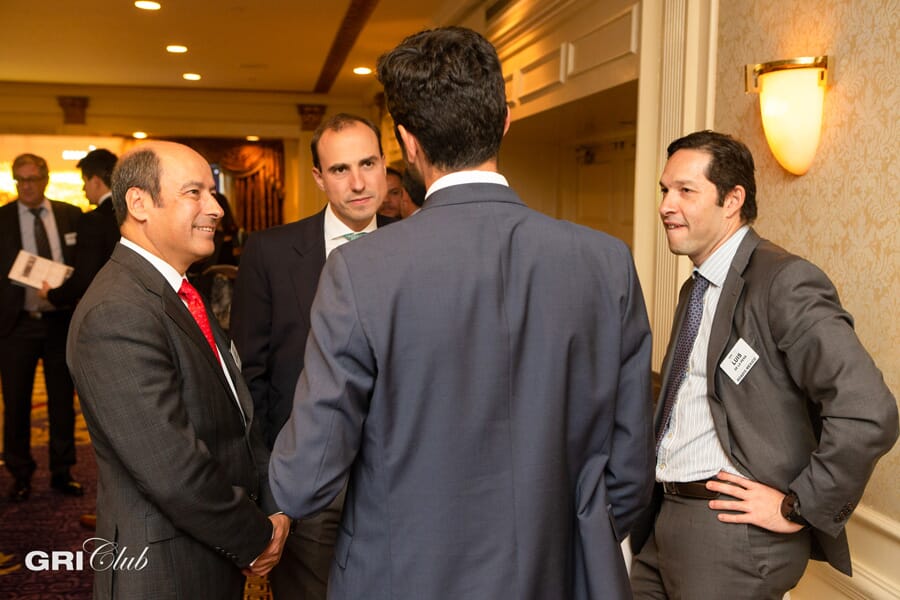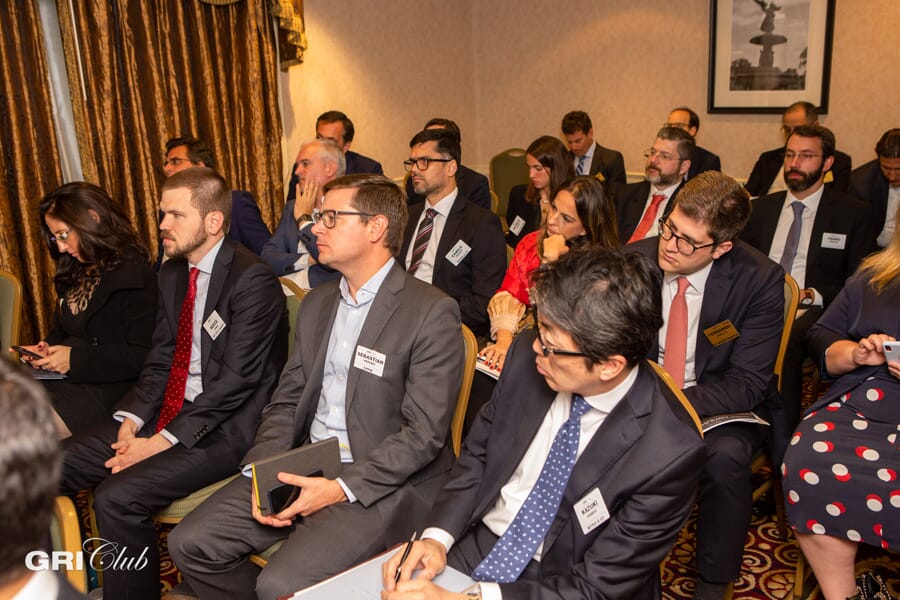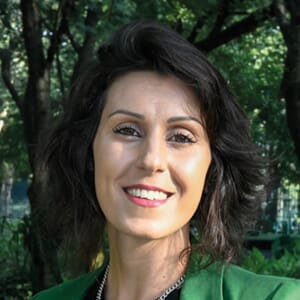 Melissa
Head of Infrastructure LatamGRI Club
Melissa Dalla Rosa é Diretora de Infraestrutura e atua principalmente na expansão do GRI Club Infra na América Latina. Graduada em Comunicação Social – Relações Públicas pela Unisinos (RS), Pós-graduada Publicidade Institucional, Comunicação Multimídia e Organização de Eventos pela Universidade de Florença – Itália, onde viveu por sete anos, está concluindo um MBA em Gestão do Agronegócio pela ESALQ/USP. Possui mais de 10 anos de experiência na área de relações públicas e eventos.

Need help?
WhatsApp Assistance
Monday to Friday - 8:30 a.m. to 6:00 p.m.