The key annual conference where global infrastructure and energy leaders get together
to network and discuss planning, financing, legal framework, and project development in the region.
EVENT MANAGER

Moisés
Executive Director, Global InfrastructureGRI Club
The key annual conference for global infrastructure and energy leaders in Latin America
After five successful editions of Infra Latin America GRI, GRI Club Infra hosts its sixth edition in 2021 in New York (USA).
Aiming at generating productive and insightful discussions, searching solutions to promote the infrastructure development in Latin America, this time, we will reach out addressing questions and relevant topics into actions in the new elected governments.
The meeting in New York aims to:
Discuss themes in an informal format, in which everyone can participate and interact;

Share solutions to the most common challenges of the emerging markets;

Build new business opportunities with global investors;

Debate strategic topics to define the future of the infrastructure sectors;

Connect yourself with peers and meet new partners.
Infra Latam GRI 2021 will gather over 300 executives, including government authorities, investors, concession operators and specialists in the infrastructure and energy sector, from markets such as Argentina, Brazil, Canada, Chile, China, Colombia, Ecuador, Spain, USA, India, Mexico, Panama, Peru, United Kingdom, Uruguay, and others.
Discussions
Opening Keynote - 17th November, 13:30 - 14:30
A New Vision for Latin America's Infrastructure
How to fund and develop infrastructure in a recovering world?

CEOIDB Invest
USA
James P. Scriven is the CEO of IDB Invest, the private sector institution of the Inter-American Development Bank. A dual Argentine/British citizen, Mr. Scriven was previously Vice President of Corporate Risk and Sustainability at the International Finance Corporation (IFC) in addition to other leadership positions. Before joining the IFC, Mr. Scriven was Chief Financial Officer of Banco Hipotecario in Argentina. During the past two decades, he has concentrated his efforts on the promotion of the private sector in development. Mr. Scriven holds a Master´s degree in Finance from Universidad del Centro de Estudios Macroeconómicos of Argentina, and a degree in Business Administration from the Pontifical Catholic University of Argentina.
Simultaneous Discussions - 17th November, 14:50 - 15:50
Global liquidity and Latam instability
Will the money continue to flow?
Climate Resilient Infrastructure
What are the key factors to detonate sustainable projects in the region?
Higher Governance & Compliance
What's new in a post-COVID world? 
Simultaneous Discussions - 17th November, 16:10 - 17:10
Multimodal Colombia
What are the new shining stars in Colombia's transport sector?
Mexico Outlook
Rethinking the way of developing infrastructure amid uncertain moments?
Brazil's Energy Market
Can legislative changes enhance massive insertion of renewables in the matrix?
Simultaneous Discussions - 17th November, 17:30 - 18:30
Maximizing ESG
How are infrastructure projects being structured in Latam?
H2
Beyond national strategies, is there room for regional cooperation?
Risk Management
What are the key factors to assess amid COVID pandemic in Latam?
GRI Women in Infrastructure Committee Meeting
What is the key agenda to be addressed in the region?
Opening Talkshow - 18th November, 09:00 - 10:00
Newcomers in Latam
Still a must-invest region or new concerns have arised?
Simultaneous Discussions - 18th November, 10:30 - 11:30
Capital Markets
Are the instruments mature enough to fund infrastructure post-COVID?
Infrastructure debt opportunities
How can the international players be part of it?
Pacific Alliance
How will integration boost infrastructure investment?
GRI Social & Responsible Infrastructure Committee Meeting
What are the learnings on framework standardization? 
Simultaneous Discussions - 18th November, 12:00 - 13:00
Water & Sanitation
Larger investment flows with clearer rules? 
Andean Energy
What new projects will stand out in the region?
Airport Investments
What are the routes to move forward and overcome the crisis?
Simultaneous Discussions - 18th November, 14:15 - 15:15
Brazil's Roads Expansion
New models or more of the same? 
Mexico Energy
Any other (un)expected game changes?
Ports Development & Modernization
Can Latam take a leading role in the world's trade post-COVID?
Simultaneous Discussions - 18th November, 15:45 - 17:00
eV Energy
How infrastructure players are bringing electric mobility to the grid?
M&A Wave
What impact may elections have on deal flows?
Bankability
What has changed in Latam from a lending perspective?
During the event, the following safety measures will be implemented: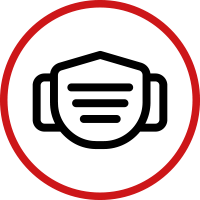 The use of a face mask is mandatory at all times, except when consuming food and beverages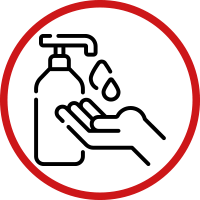 Participants must sanitize their hands regularly (antibacterial hand sanitizer available at the hotel)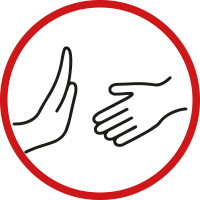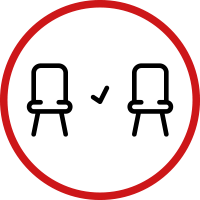 Maintain the assigned distance between seats
Meet our exclusive format
GRI has no speakers, no presentations. Instead, you have a selection of closed-door discussions where everyone can participate.
Much like a conversation in your own living room, the dynamic environment allows you to engage with your peers in an informal and collegial setting.
Sponsorship Opportunities
Contact our team and check the sponsorship and exposure opportunities according to the strategy of your company.
Sponsorship opportunities
Successful registration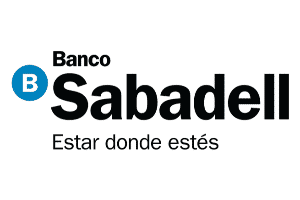 Ciudad de México | CMX | Mexico
Banco Sabadell is Spain's fourth largest private banking group, which is comprised of different banks, brands, subsidiaries and part-owned companies covering all areas of the financial business sector under a common denominator: professional performance and quality. A young, highly-qualified team, with the most modern, up-to-date technological and commercial resources and a multi-brand, multi-channel organisation focusing on the client enable Banco Sabadell to occupy an outstanding position in the personal and business banking markets.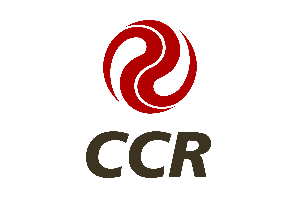 São Paulo | SP | Brazil
CCR Group is one of the major infrastructure concession companies in Latin America. Divided into four business units, CCR Highways SP, CCR Highways BR, CCR Mobility and CCR Airports, the company operates in the main transportation modes in the region. In the road segment, it controls 3,265 kilometres of highways in four Brazilian states where the highest concentration of GDP passes through. In the transportation of passengers, it holds the concessions of lines 4 and recently won the auction to manage lines 5 and 17 of the São Paulo metro system. In addition, it is responsible for the boat system and the VLT in Rio de Janeiro and the subway operation in the capital of Bahia, Salvador. In airport concessions, the company operates in the airports of Quito (Ecuador), San José (Costa Rica), Curaçao and Belo Horizonte (Brazil). Besides, the CCR Group also has expertise in high-capacity data transmission and airport services in the United States.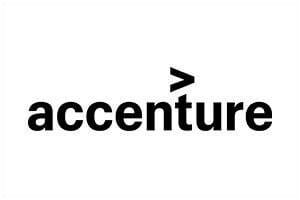 São Paulo | SP | Brazil
Accenture is a leading global professional services company, providing a broad range of services and solutions in strategy, consulting, digital, technology and operations. Combining unmatched experience and specialized skills across more than 40 industries and all business functions – underpinned by the world's largest delivery network – Accenture works at the intersection of business and technology to help clients improve their performance and create sustainable value for their stakeholders. With approximately 442,000 people serving clients in more than 120 countries, Accenture drives innovation to improve the way the world works and lives. Visit us at www.accenture.com.

São Paulo | SP | Brazil
Global Talent is a boutique recruitment agency dedicated exclusively to the Real Estate and Infrastructure markets. With specialized know-how in these sectors, our mission is to find true talent that can transform your company.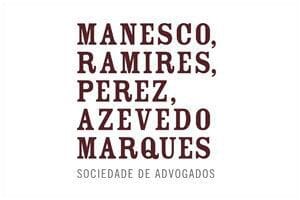 São Paulo | Brazil
The law firm Manesco, Ramires, Perez, Azevedo Marques provides legal advice on public and regulatory law to private and public sectors. Cases and projects are related to infrastructure, regulation, complex contracts and innovation. Manesco has participated in the most relevant infrastructure projects in Brazil, since its foundation in 1991. It has performed an important role during the institutional changes that have occurred in the Country, since the Constitution came into force in 1988.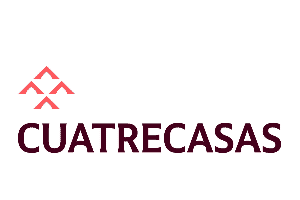 Bogotá | Distrito Capital de Bogotá | Colombia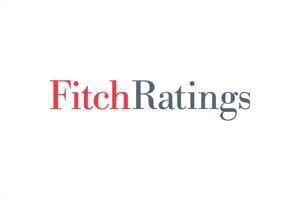 New York | NY | USA
Fitch Ratings is a leading provider of credit ratings, commentary, and research. Dedicated to providing value beyond the rating through independent and prospective credit opinions, Fitch Ratings offers global perspectives shaped by strong local market experience and credit market expertise. The additional context, perspective, and insights we provide help investors to make important credit judgments with confidence. Fitch Group is a global leader in financial information services with operations in more than 30 countries. Fitch Group is comprised of: Fitch Ratings, a global leader in credit ratings and research; Fitch Solutions, a leading provider of credit market data, analytical tools and risk services; and Fitch Learning, a preeminent training and professional development firm. With dual headquarters in London and New York, Fitch Group is owned by Hearst. For additional information, please visit fitchratings.com.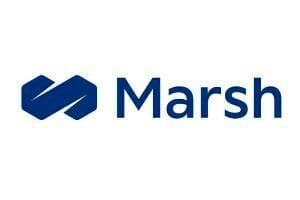 São Paulo | SP | Brazil
Marsh is the world's leading insurance broker and risk advisor. In more than 130 countries, our experts in every facet of risk and across industries help clients to anticipate, quantify, and more fully understand the range of risks they face. In today's increasingly uncertain global business environment, Marsh helps clients to thrive and survive. We work with clients of all sizes to define, design, and deliver innovative solutions to better quantify and manage risk. To every client interaction we bring an unmatched combination of deep intellectual capital, industry-specific expertise, global experience, and collaboration. We offer risk management, risk consulting, insurance broking, alternative risk financing, and insurance program management services to businesses, government entities, organizations, and individuals around the world.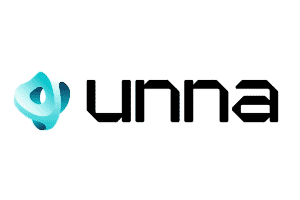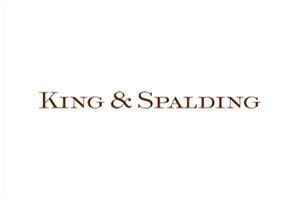 New York | NY | USA
King & Spalding LLP helps leading companies advance complex business interests in more than 160 countries. Working across a highly integrated platform of more than 1,000 lawyers in 20 offices globally, we deliver tailored commercial solutions through world-class offerings and an uncompromising approach to quality and service.