Surekha
Director - InfrastructureGRI Club
+91-9920075521
9920075521
Some of the past attendees include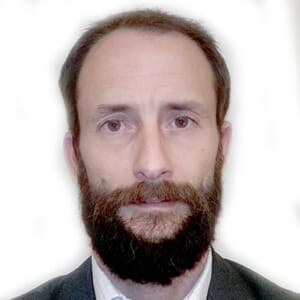 Deputy CEO AsiaROADIS
India
Mr. Alvaro Santos Higuera is Director of Indus Concessions India Pvt Ltd. and CFO of ROADIS SBU ASIA. Previously, he was Financial Director of Isolux Infrastructure in India, in charge of highways, roads and photovoltaic plants. Before this, he was Head of International Financing department for Isolux Group, being responsible for structure financing for projects in Mexico, US and India. Prior to this, Mr. Alvaro Santos was Head of Project Finance Spain and Portugal with Depfa Bank. He started his career working in BNP Paribas in several departments (M&A; Project Finance and Leverage Finance). Alvaro received a Master in Finance from Georgetown University and he studied Business Administration at Universidad Pontificia Comillas (ICADE).

Lead Consultant PPP CellNITI Aayog
India
Aman Hans is a Public Private Partnership Specialist with NITI Aayog, Government of India. He is also the active in-charge of the Government's ambitious proposal to set-up Giga-factories to manufacture Advance Chemistry Cells (ACCs) in India. Aman has over ten years of experience in diverse facets of Public Policy and Structured finance. Prior to NITI Aayog, he has served with various multi-nationals including SBI Capital Markets Ltd., Sumitomo Mitsui Banking Corporation (SMBC), Ernst & Young LLP and ITC Ltd. He holds a B.A (Hons) Mathematics from St. Stephen's College, Delhi University, a Post-graduate degree in Msc Finance from Warwick Business School (U.K) and is a level-3 CFA Candidate.

Joint Secretary-MoCAMinistry of Civil Aviation - India
India
Amber is an alumnus of IIT Bombay and IIM Ahmedabad and has a professional experience of over 27 years. He was one of nine professionals selected in Sep 2019 by the Government of India to join as Joint Secretaries in the union government. At Ministry of Civil Aviation (MoCA), Amber is looking after Drones, IT, digital innovation, skill development and job growth etc. He's in the governing council of IGRUA and AASSC and is the Acting Vice Chancellor of RGNAU, India's national aviation university at Amethi. Amber was honoured for 'valuable contribution to Indian aviation' in 2012 by the then aviation minister.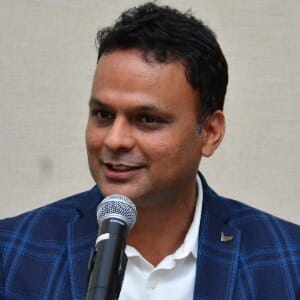 Senior Energy SpecialistThe World Bank
India
Amit has a Ph.D. in solar, Fulbright Scholar at NREL, USA and Chevening Fellow at King's College, London. He works with the World Bank and is leading a $2 billion renewable portfolio in India, Bangladesh and Maldives. It includes REWA and Charanka solar park, integrated by PM Shri Narendra Modi. The project has received the World Bank Group President Award for innovation and excellence and included in the Prime Minister's book 'A Book of Innovation: New Beginnings'. His previous assignments include the International Renewable Energy Agency (IRENA), Asian Development Bank (ADB) and the Clinton Foundation. Amit has authored two books on climate change policy & waste to energy and has several international peer-reviewed journal publications.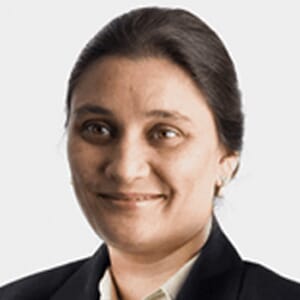 Partner -Managing Director3i India Private
India
Anjali is Partner, Managing Director India. She joined 3i in 2007 from ICICI Bank where she was part of the project finance group. Anjali has more than 26 years of experience having worked in the areas of project financing, debt and equity syndication, restructuring and investment banking in her prior assignments at ICICI Bank, Asset Reconstruction Company (India) Ltd., KPMG and SBI Capital Markets. She holds an MBA from Indian Institute of Management, Ahmedabad and a Bachelor's Degree in Science from Gujarat University.

Director, M&AAviAlliance GmbH
Germany
Ansgar is a Director in AviAlliance's M&A department and leads the business development efforts in South East Asia. Prior to this, he led the master planning section of the Technical Services department. With more than 20 years' professional experience, Ansgar has led many international and multi-disciplinary airport acquisition teams. He has also acted as adviser to internal and external clients, providing an expert perspective and outstanding hands-on airport experience. Ansgar is a civil engineer by education and joined the company in 1994. He worked for all AviAlliance airports as well as on a number of airport projects including Abu Dhabi, Bahrain, New York LaGuardia, Mumbai, Bangalore, Bucharest, Geneva, among others.

Member - FinanceNHAI
India
Mr. Asheesh Sharma (Indian Administrative Services) currently serves as the Member (Finance), National Highways of Authority of India, Ministry of Road Transport & Highways and Shipping. He is a trained and skilled professional in the area of technology and public administration and carries a blend of intellectual rigour, policy planning and project management skills. Has prior exposure of working across infrastructure including Power, Maritime, Urban Development & Renewable energy. He has led the government initiatives in managing financial resources for national highways through various policy interventions. Responsible for the domestic and international borrowings, finance planning, budgeting and all gamut of finance of NHAI.

Group Head – CSPD & ERMGMR Group
India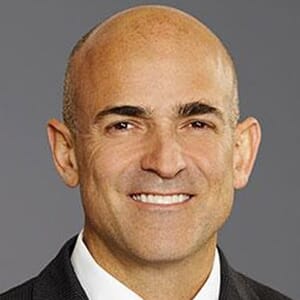 Managing Director - Infrastructure APACOTPP - Singapore
Singapore
As Managing Director at OTPP Infrastructure, Bruce is responsible for leading infrastructure-related efforts in APAC and is based in Singapore. He was previously based in New York, and was responsible for sourcing and leading investment opportunities in the transportation and power-related infrastructure markets in the Americas. His asset management experiences included Chicago Skyway, GNL Quintero S.A and Midland Cogeneration Venture. Prior to joining OMERS Infrastructure, Bruce spent 10 years with UBS and Morgan Stanley, providing investment banking advisory services, and four years with Foster Wheeler as a field engineer. Bruce holds a B.A.Sc. (Civil Engineering) from Lehigh University, and an MBA from Columbia University.

Joint SecretaryMNRE
India
Shri. Dinesh Jagdale is currently serving as the Joint Secretary, Ministry of New and Renewable Energy. Shri. Jagdale is Graduate in Electronics Engineering with Master's in Business Administration with specialization in Marketing and has 29 years of rich experience in electrical & renewable industry. An innovative thinker, Self-motivated, visionary professional has spent 19 years of his career working in Renewable Industry in various capacities.He has been actively involved as consulting personnel in formulation of state government policies for Wind & Solar Energy generation, striking a balance between developers of the project & sustainability of the transmission and distribution companies.

Head of Infrastructure InvestmentsAPG Investments Asia
Hong Kong
Hans-Martin Aerts is a Managing Director and Head of Infrastructure Investments, Asia Pacific at APG Asset Management, one of the largest pension fund asset managers in the world with assets under management of approximately €470 billion (as at 30 November 2018). In February 2007, Hans-Martin moved to Hong Kong to establish APG's first office in Asia Pacific and has since been responsible for managing the infrastructure investments in Asia Pacific. Prior to working for APG, Hans-Martin was a Senior Portfolio Manager at ABP. He joined ABP in 2001 and has since worked in various areas, including infrastructure, structured finance and global equities.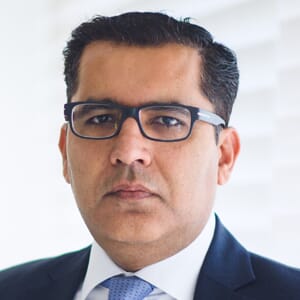 Practice Head–Projects & InfrastructureShardul Amarchand Mangaldas & Co
India
Jatin is part of the management board of the Firm. He has extensive experience in urban infrastructure, conventional & renewable energy, roads, ports, airports, railways, power, and oil & gas sector in India and the sub-continent. Jatin has been consistently ranked in 'Band 1' by Chambers and Partners; 'Leading Lawyer' by Legal 500, IFLR1000 & Asialaw Profiles and 'Thought Leader' by WWL 2019. He has advised on several marquee transactions including privatisation of Delhi & Mumbai airports, re-gasification projects by IOC, PLL & others and Turkmenistan-Afghanistan-Pakistan-India pipeline projects. Currently he is advising GMR Infrastructure on divestment of major shareholding (over USD 1 billion) in GMR Airports Ltd.

CEOIsadak
India
Josep started his career as Controller in Siemens & continued to Sandoz, where he joined as a Financial Manager and later as the CFO & Executive Committee member. He worked in a consultancy firm as Partner in Strategy & Business mgmt. In 2000, he was the Finance & Administration Director with an American company - ITW group. In 2005, he joined Abertis in Corporate Finance dept - he managed Abertis Finance BV in the Netherlands & participated in financing the growth of Abertis through syndicate loans, private placements & bonds. As Head of International Finance, supported the financing activities of the business units & lead the financing of projects in Europe, USA, South America, Australia & India. In 2017, moved to India as Country Head.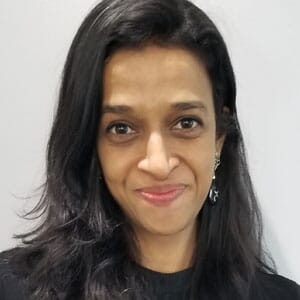 Senior Principal - InfrastructureCPPIB
India
Kavita Saha is Senior Principal, Infrastructure, CPPIB and is responsible for evaluating and executing infrastructure investments in India. She has over 24 years' experience in infrastructure advisory, financing and investments with Indian and international institutions, including JP Morgan, Barclays, IL&FS and IDBI. Prior to joining CPPIB, she was Managing Director in the Asian Infrastructure Fund, part of JP Morgan's Global Alternatives Platform where she was responsible for investing in infrastructure projects in India in sectors such as roads and power. Kavita is a CFA and MBA from Faculty of Management Studies, Delhi University.

Krishna
Prakash Maheshwari
Chief Executive OfficerAdani Group
India
Mr. Krishna Prakash Maheshwari has over two decades of experience in the infrastructure industry across various sectors and in various capacities. Currently he is heading the Roads, Rail, Metro & Water Business of Adani Group. Prior to joining Adani, Mr. Maheshwari was heading Essel Highways Ltd. Before joining Essel Highways Ltd., Mr. Maheshwari was heading the Integrated Environment Infrastructure business of UPL Ltd. He has also donned various hats during this 12 years stint with Reliance Infrastructure. He was the CEO of metro business and played a key role in the setting up of the first line of Mumbai Metro as well on the Delhi Airport Express.

Partner - InfrastructurePwC
India
Manish has over 25 years of experience in consultancy services related to financial strategy, investment promotion, financial modelling, project feasibility and policy formulation for public sector and government organizations in various sectors. He has extensive experience in consultancy services related to demand assessment, entry strategies, commercial due diligence, bid advisory and project finance across transportation sectors, urban development project, industrial infrastructure (SEZs, large area & commercial development), etc.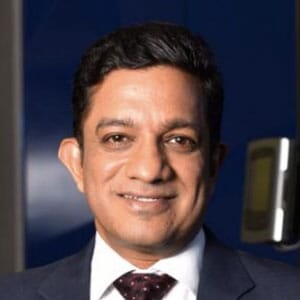 Partner & Leader-Capital Projects & InfrastructurePwC
India
Manish is Partner and Leader for Transport and Logistics Sector in PwC's Advisory services vertical. He has over 23 years of experience across the various segments of transport and logistic with both services providers and infrastructure developers.

Chief General Manager - BharatmalaNHAI
India
Manoj Kumar is Chief Gen. Man. with experience of more than 22 years in the filed of maintenance, management and development of National Highways and Expressways in the country. He has worked in policy making role with Ministry of Road Transport & Highways and project implementation with NHAI. Presently leading the team responsible for implementation of Bharatmala Program, which is a USD 75bi program, to be implemented over next 5 years. Under this program, network of Greenfield Economic Corridors/Expressways is being developed besides regular brownfield project. He is also working on projects for decongestion of Delhi and Bangalore. He is also working on innovative financing to raise resources for Greenfield Expressways in the country.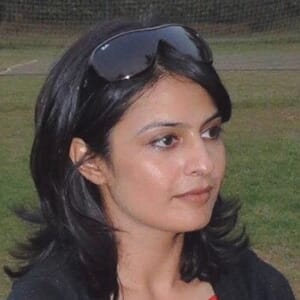 India Programme ManagerClimate Bonds Initiative
India
Ms Neha Kumar works as the India Programme Manager for Climate Bonds Initiative and is based in Delhi. She drives policy, strategy and partner programmes in the country to scale up the green bonds market and green financial ecosystem. She has fifteen years of experience working on public policy and industry action in India on non financial risks, sustainability and responsible financing. In her stint at GIZ India (German Development Agency) prior to joining CBI, she steered projects that led to ESG disclosures regulation by the Indian market regulator, Securities and Exchange Board of India; and the development of financial sector led Responsible Financing Guidelines.

CEOIndInfravit Trust
India
Mr. Kant is an Infrastructure & engineering professional with nearly 30 years industry experience in Core Infrastructure, construction, Real Estate sectors. He has worked with reputed organizations such as Great Eastern Shipping Co Ltd, Hindustan Construction Company Ltd, Sembcorp Construction and Engineers (Singapore), the Tata Group. He has worked across functions such as Project Financing & Structuring, Strategic Planning, Project Execution, Operations, Commercial and Contracts, Tendering and Business development. He has worked in India, Middle East and Singapore on large infrastructure projects such as Roads, Industrial park, SEZs, Power Transmission, Condominium projects, Townships, etc.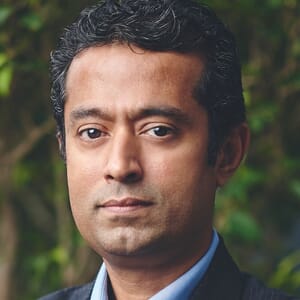 Managing Director - InfrastructureCPPIB
India
Pushkar Kulkarni leads the Infrastructure practice for Canada Pension Plan Investment Board (CPPIB) for India. CPPIB is amongst the world's Top Ten Pension funds with AUM of C$ 279 bn. As their first investment in India, CPPIB has made an investment of INR 20 bn. into L&T IDPL making it one of the largest Private Investment in the roads sector. Prior to CPPIB, Mr. Kulkarni has worked in several esteemed organizations including Serco, an Infrastructure Services company, he served as Managing Director for India. Efkon India a leader in ITS systems for Transport Infrastructure and Philips. He has represented the Bureau of India Standards at the ISO on several Intelligent Transport System expert committees.

Group Head - Investment BankingHDFC Bank
India
Mr. Rakesh K. Singh is Group Head - Investment Banking, Private Banking, Capital Markets and Financial Institutions at HDFC Bank. Mr. Singh joined the bank in 2011 and has been instrumental in setting up the Investment Banking and Project Finance business for HDFC Bank. The Bank is now ranked #2 in INR Bonds by Bloomberg for CY 2015, 2016, 2017 & 2018 and is amongst the Top 10 BookRunner in IPO Markets as per PRIME League Tables. The Private Banking business has further strengthened under his leadership and now manages assets close to Rs. 100,000 crores across over 18,000 families in India and overseas. In the Euromoney survey for 2017-18, HDFC Bank was ranked #1 Private Bank in the High Networth clients' category.

Managing Director & CEOIRSDC
India
Sanjeev Kumar Lohia (IRSE-1987) has more than 32 years of experience in the transport and urban development sectors especially in Urban, Rail and bus based transportation systems. He is presently MD &CEO of the Indian Railway Stations Development Corporation (IRSDC) leading the world's largest Transit Oriented Development (TOD) and PPP programme. He has successfully awarded the first PPP project and first EPC project of Station redevelopment in the country and has been pioneer in partnering with State Govts for joint development of Railway stations.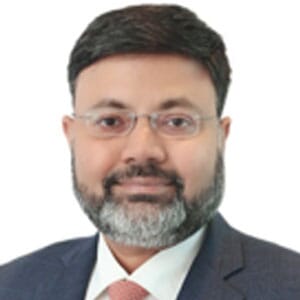 Managing Director, Infra, South AsiaCDPQ
India
Saurabh Agarwal is the Managing Director, Infrastructure, spearheading CDPQ's infrastructure investment efforts in South Asia, based in New Delhi, India. He is responsible for strategy development, sourcing, evaluating, executing and managing high-quality investments, as well as developing long-term partner relationships in the region. Saurabh has 19+ years of experience in financial and technology sectors. At CDPQ, he leads CDPQ's investments across sectors including utilities, renewables, transportation, telecom and social.

Former Joint SecretaryMinistry of Civil Aviation - India
India

CEOL&T Infra Debt Fund
India
Mr. Shiva Rajaraman has 23 years of experience in infrastructure finance and advisory. He has managed and led the evaluation, advisory, structuring and financing for infrastructure projects through debt, equity and mezzanine finance. He is the Chief Executive Officer (CEO) of L&T Infra Debt Fund Limited (part of L&T Financial Services), one of India's leading Infrastructure Debt Funds, focussed on providing refinancing and credit enhancement solutions to private sector/ PPP projects in renewable energy, roads and transmission sectors. At L&T Financial Services (LTFS), he had earlier overseen the development of one of India's largest (USD~3 bn) high quality debt-financed renewable energy portfolios in solar, wind & mini hydro power sector.

Managing DirectorMorgan Stanley
S.G. Shyam Sundar is a Managing Director with Morgan Stanley Infrastructure ("MSI"), one of the world's leading infrastructure investing platforms. He has over 21 years of experience in India's infrastructure sector. Prior to joining MSI, Shyam was one of the founding members of IDFC Private Equity (now IDFC Alternatives), a leading investment manager in India. At IDFC, Shyam led 16 investments in a range of infrastructure sectors such as power, telecom, oil & gas, roads, seaports, airports, shipping, and logistics, with 13 exits including three successful IPOs. Previously, Shyam was with the infrastructure group of ICICI Bank and also worked with ICICI Securities, at that time ICICI's investment banking joint venture with JP Morgan.

Head - Infrastructure Fund BusinessEAAA
India
Mr. Subahoo Chordia is currently the head of the Infrastructure Fund and Executive Vice President in Edelweiss. Since joining Edelweiss in 2007, Mr. Chordia has helped the firm start and build a successful Infrastructure practice through innovation and various initiatives. He has conceptualized and pioneered setting up of First Infrastructure Yield Plus Alternate Investment Fund in India within Edelweiss with an objective to meet the requirement of large base of investors. He has worked extensively across all sectors viz. Renewables, Transmission, Roads & Highways, Airports, Waste & Water, Thermal Power, Hydro power, EPC, etc. and has relationship with over 100+ Infrastructure companies in India.

Vice ChairmanRailway Land Development Authority of India
India

MD & CEOMEL - Mytrah Energy India
India
Vikram Kailas, Vice Chairman, and Managing Director have overseen Mytrah Energy's evolution into India's 'Smart Utility' with robust end-to-end capabilities in renewable power generation. Mytrah Energy is one of India's largest renewable energy IPPs which has a portfolio of ~2.3 MW of wind and solar generation assets. Vikram has a B. Tech. in Mechanical Engineering from IIT, Chennai and an MBA from the Yale School of Management. Prior to co-founding Mytrah Energy, Vikram had worked with the Energy & Utilities Investment Banking group of Credit Suisse in New York and Deloitte Consulting in India. Vikram was one of the young CEOs in India invited to prepare a master plan for 'New India' and drive transformation across sectors.

Former Additional SecretaryNITI Aayog
India
During the event the following safety measures will be implemented: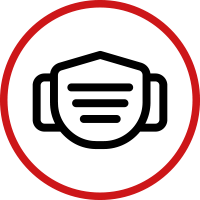 The use of a face mask is mandatory at all times, except when consuming food and beverages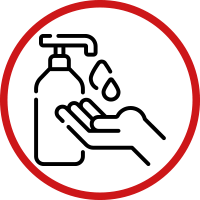 Participants must sanitize their hands regularly (antibacterial hand sanitizer available at the hotel)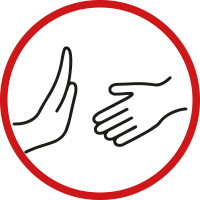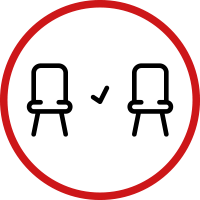 Maintain the assigned distance between seats
This eMeeting is exclusive
for Premium members