Have an account?
If you`ve linked your account to one of the following social
networks, please click on the relevant icon to log in
If this is your first time in the NEW eCommunity click here
13 - 16 October
The leading online summit for senior executives in the Colombian infrastructure and energy market.
_____

After gathering 100+ infrastructure leaders active or looking for opportunities in the Andean region in our first successful edition of Infra Andean GRI, the Infra Colombia GRI has its 1st edition confirmed in a full online agenda.

The summit will gather government authorities, investors, concession operators and specialists in the infrastructure sector to discuss the main challenges of the industry and also present the projects portfolio in the country in a very participative and informal format.
Submit your interest (Non-members)
Participation is restricted to Club Members and eMembers.
If you would prefer to contact us by email, please send to [email protected].
Thank you. We will contact you as soon as possible.
13/10/2020 | 10:00 - 11:30 | COT (GMT-5)
ESG en Colombia - ¿Cuáles son los avances en las nuevas concesiones de infraestructura?
14/10/2020 | 10:00 - 11:30 | COT (GMT-5)
Autopistas 5G - ¿De donde vendrá el impulso que se necesita para la inversión?
15/10/2020 | 10:00 - 11:30 | COT (GMT-5)
Desarrollo del transporte intermodal - ¿Cuáles son los retos en las concesiones férreas, fluviales y marítimas?
16/10/2020 | 10:00 - 11:30 | COT (GMT-5)
Transformación energética - ¿Qué soluciones y mecanismos buscar para la descarbonización?
THE ONLINE DISCUSSIONS
Are designed to foster candid and honest debates between our global members and invited C-level suite, creating meaningful experiences.

THE SENIORITY OF A BOARDROOM
From the convenience of your own home or office through simple and powerful technology, bringing together leaders from around the globe to discuss global entry and exit strategies.

OUR WHITEPAPERS
Give insights into summaries, solutions and information from discussions you have participated in or were not able to join, to continue the conversation in our global eCommunity.

OUR ECOMMUNITY
Offers access to our global members directory to support creating meaningful business relationships and create online discussion groups.

The seniority of the boardroom, from the convenience of your desktop
GRI Club eMeetings
are the next level of building meaningful business connections. In addition to our premium face-to-face gatherings, an exclusive private online community of global
c-level investors, lenders, holding companies, operators, developers and property owners meet
to discuss global issues impacting the
real estate
and the
infrastructure
market value chain.
The
eMeetings
are designed to provide value to our
global membership
, using simple and powerful technologies that
bring leaders together
. In a world where time is of the essence, we build insights, stimulate capital sourcing and enable deal flow. We discuss global entry and exit strategies with varied perspectives from the
comfort of your own home or office
.
The GRI eMeeting are restricted to GRI Members and eMembers.
Find out how to apply to
become an eMember
or a Member
here
.
Become a Sponsor
Contact our team and check the sponsorship and exposure opportunities according to the strategy of your company.
Sponsorship opportunities
* Required fields
Successful registration

Lima | Peru
Banco Sabadell es el cuarto grupo bancario privado español integrado por diferentes bancos marcas sociedades filiales y Sociedades participadas.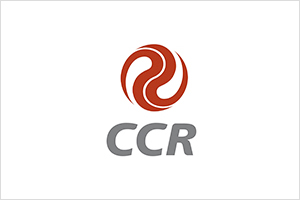 São Paulo | SP | Brazil
CCR Group is one of the major infrastructure concession companies in Latin America. Divided into four business units, CCR Highways SP, CCR Highways BR, CCR Mobility and CCR Airports, the company operates in the main transportation modes in the region. In the road segment, it controls 3,265 kilometres of highways in four Brazilian states where the highest concentration of GDP passes through. In the transportation of passengers, it holds the concessions of lines 4 and recently won the auction to manage lines 5 and 17 of the São Paulo metro system. In addition, it is responsible for the boat system and the VLT in Rio de Janeiro and the subway operation in the capital of Bahia, Salvador. In airport concessions, the company operates in the airports of Quito (Ecuador), San José (Costa Rica), Curaçao and Belo Horizonte (Brazil). Besides, the CCR Group also has expertise in high-capacity data transmission and airport services in the United States.

Sao Paulo | SP | Brazil
Fitch Ratings is a leading provider of credit ratings, commentary, and research. Dedicated to providing value beyond the rating through independent and prospective credit opinions, Fitch Ratings offers global perspectives shaped by strong local market experience and credit market expertise. The additional context, perspective, and insights we provide help investors to make important credit judgments with confidence. Fitch Group is a global leader in financial information services with operations in more than 30 countries. Fitch Group is comprised of: Fitch Ratings, a global leader in credit ratings and research; Fitch Solutions, a leading provider of credit market data, analytical tools and risk services; and Fitch Learning, a preeminent training and professional development firm. With dual headquarters in London and New York, Fitch Group is owned by Hearst. For additional information, please visit fitchratings.com.

New York | USA
Baker McKenzie is recognized worldwide for its best-in-class client service, practices and for carrying out the most deals year-after-year through our unmatched global platform across 77 offices and 47 emerging and developed countries. Companies based in or with operations in Latin America, routinely rely on our leading cross-border and Latin America energy, mining & infrastructure attorneys for their most important transactional and disputes matters. As the largest law firm in Latin America with over 850 attorneys, we offer clients 60+ years of on-the-ground presence in the region, unique coverage in Latin America across our 15 offices and 7 countries*, and from major finance centers globally. *Through a cooperation agreement with Trench Rossi Watanabe, a Brazilian law firm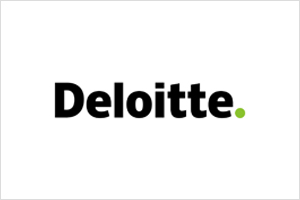 São Paulo | SP | Brazil
Deloitte is one of the world's leading firms, delivering outstanding management, consulting and advisory services in 154 countries, to more than one-half of the largest companies listed in Fortune Global 500, as well as public enterprises and institutions, locally important clients and fast-growing multinational companies. Deloitte is committed to driving economic growth and supporting a sustainable society. Using the Deloitte Network's insights to handling challenges and opportunities is the gateway to achieving individual growth, business success and to creating a prosperous society. Deloitte has an infrastructure and capital projects team that provides a wide range of services throughout the asset lifecycle, combining global best practices from their experience on the world's largest and most complex projects to help clients to maximize the value of their investment. We advise public and private sector projects commissioners, as well as both sides of a public-private partnership.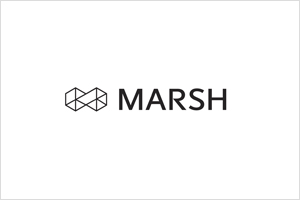 São Paulo | SP | Brazil
We are experts in Risk Management, Insurance and Guarantee for Construction and Infrastructure projects, power generation, transmission lines and power distribution

Moisés
Institutional Affairs Director, InfrastructureGRI Club

Walter
Manager Latin AmericaGRI Club


Need help?
WhatsApp Assistance
Monday to Friday - 8:30 a.m. to 6:00 p.m.
X
Privacy policy and how we use cookies
Accept and hide this message