Fabio
MD, Infrastructure, PPPs & ConcessFabio A. Abrahão
Brazil
Director of Infrastructure, Concessions and PPPs of BNDES, former special advisor to the Minister of Economy of Brazil. Fábio has extensive experience in M&A and logistics business investments as well as a track record containing several logistics infrastructure and supply chain management restructuring projects in leading companies from various sectors such as transportation, energy, oil & gas, mining, railway, steel, naval shipping, chemicals, FMCG and telecom.

Miguel
Managing DirectorMiguel Noronha
Brazil
Managing Director of BMPI and board member at SGA – Sistemas de Gestão Ambiental and BH-IP, first big scale public lighting company in Brazil. Miguel was deputy chairman at Rocha Port Terminals and board member at Cattalini Port Terminals and NovaAgri Logistics Company. He was also managing partner at Angra Infraestrutura and executive of Generation, Transmission and Environment at Eletropaulo Power Company. At Amcham-American Chamber of Commerce São Paulo, he was chairman of Logistics Committee. Miguel holds an MBA at IBMEC and Environmental Management Specialization at USP, as well as a graduate degree in Geology at USP.

José
Director on the Division of Studies on Oil, Gas and BioenergyJosé Mauro Ferreira Coelho

Marcelo
Deputy Head of Natural Gas and BiofuelsMarcelo Alfradique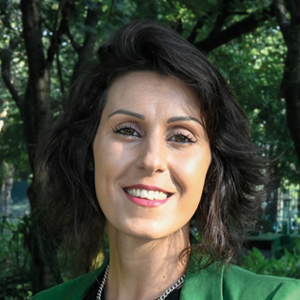 Melissa Dalla Rosa
Melissa Dalla Rosa
Head of Infrastructure Latam
Melissa Dalla Rosa
+55 11971531370
+55 11971531370
Graduated in Social Communication - Public Relations at Unisinos (BR), Postgraduate Institutional Advertising, Multimedia Communication and Organization of Events at the University of Florence - Italy, where she lived for seven years, she is completing an MBA in Agribusiness Management by ESALQ / USP. She has more than 10 years of experience in public relations and events with emphasis in the infrastructure and energy sectors.

Need help?
WhatsApp Assistance
Monday to Friday - 8:30 a.m. to 6:00 p.m.