For this edition of this event we are expecting:


250+
infrastructure leaders.
35+
government officials.
Informal Discussions
no media allowed, where everyone participates.
Matchmaking
of participants through the informal GRI format and an exclusive mobile app.

Be part of the future of the world's infrastructure.


MD, Infrastructure, PPPs & ConcessBNDES
Brazil
Director of Infrastructure, Concessions and PPPs of BNDES, former special advisor to the Minister of Economy of Brazil. Fábio has extensive experience in M&A and logistics business investments as well as a track record containing several logistics infrastructure and supply chain management restructuring projects in leading companies from various sectors such as transportation, energy, oil & gas, mining, railway, steel, naval shipping, chemicals, FMCG and telecom.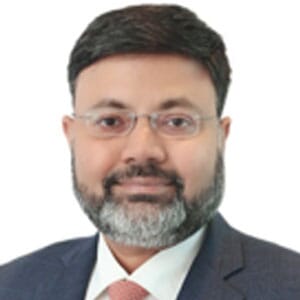 Managing Director, Infra, South AsiaCDPQ
India
Saurabh Agarwal is the Managing Director, Infrastructure, spearheading CDPQ's infrastructure investment efforts in South Asia, based in New Delhi, India. He is responsible for strategy development, sourcing, evaluating, executing and managing high-quality investments, as well as developing long-term partner relationships in the region. Saurabh has 19+ years of experience in financial and technology sectors. At CDPQ, he leads CDPQ's investments across sectors including utilities, renewables, transportation, telecom and social.

COO ConcesionesSacyr
Spain
Félix Corral is now Global Head of Business Development with Sacyr Concesiones, one of the best performing infrastructure developers. With more than 18 years of experience in the infrastructure sector managing and developing projects around the globe. Félix brings a view of the global infrastructure needs and solutions, how the different governments address this matter, how the private sector can help reducing expending through efficiency in managing infrastructure and public services, how capital flows to infrastructure projects in different jurisdictions.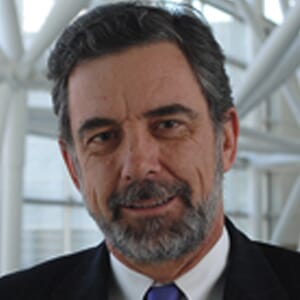 Managing Director, Latin AmericaCDPQ
Mexico
Based in Mexico City, Alonso plays a key role in developing and managing CDPQ's investments in Mexico and Latin American region. He also establishes and maintains close relationships with key public and private institutions to reinforce CDPQ's positioning as a long-term partner and investor in the LA region. Before joining CDPQ México, since 2011, he was Corporate Managing Director, Public Sector and Capital Markets – Latin America at Citi and Banamex. Previously, Alonso worked as Chief Executive Officer of Banobras and Deputy Minister of Finance and Public Credit in the Mexican Ministry of Finance. He also held several positions at the Central Bank of Mexico over almost 20 years, including as General Director of Operations.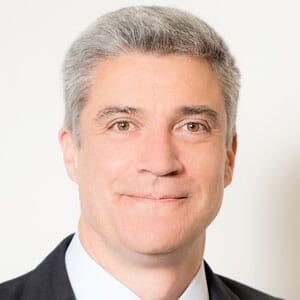 General ManagerSiemens Energy Brasil
Brazil
André Clark began his career in the Pulp&Paper industry in 1995. He has 17 years of experience in Energy, Oil&Gas, Manufacturing, Logistics and Infrastructure areas. He was CEO of Acciona for Brazil, Bolivia, Uruguay and Paraguay. Now, Mr Clark is the President and CEO of Siemens Brazil, since November, 1st, 2017. He holds Bachelor's Degree in Chemical Engineering from Universidade de São Paulo (USP) and MBA in Finance and Operations Management from New York University Stern School of Business.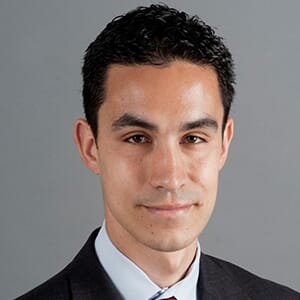 Principal Investment OfficerIFC
Mexico
Focused in origination, structuring and management of debt and equity investments since 2006, Andres is currently based in Mexico City, where he moved from Washington DC in November 2014 and from where he now leads IFC's infrastructure business origination in Mexico and Central America. He has more than 12 years of emerging market investment experience, including 10 years in the energy sector with IFC globally. His responsibilities currently also include originating and structuring equity transactions comprising co- investment opportunities in Mexico for the US$1.2 billion China-Mexico Fund managed by IFC's Asset Management Company. He received an MBA from the IESE Business School (Barcelona, Spain) in 2006.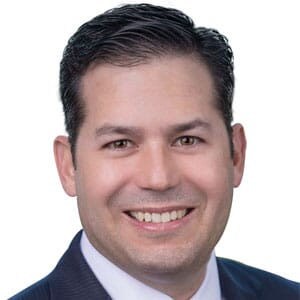 PartnerBaker McKenzie
Mexico
Benjamín Torres-Barrón leads Baker McKenzie's Energy, Mining & Infrastructure Practice Group in Mexico. He handles all legal matters related to the development of real estate, mining, infrastructure and major projects, and advises clients on the development of projects relating to electricity, oil, gas, fuels, water, waste, LPG, LNG, biofuels, energy efficiency and public bids called by Mexican government agencies. Benjamín also represents clients before the regulatory authorities and agencies in matters regarding permitting for energy projects, and advises clients on maritime and navigation matters, due diligence, contracts and financing, as well as regulatory issues.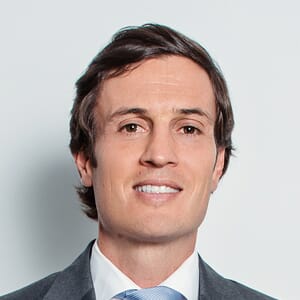 Head for Latin America DevelopmentVinci Concessions
Colombia
Bernardo Serafim is Development Director of VINCI Concessions for Latin America and Executive Director of Vinci Highways. Holds a Civil Engineer degree from the Technical Superior Institute, a Master's Degree in Business Administration by Indeg-ISCTE Business School from Lisbon, an MBA degree from Catholic University & Nova University (Lisbon MBA) and a Diploma in Leadership Development Program from IBMEC. Before joining VINCI Concessions, he worked in several geographies and positions: Project manager in several infrastructure projects, Country Manager for Spain, Business Development Director for Mozambique, South Africa ,Tanzania and later for Europe and Euroasia. Finally served as General Manager for Colombia, Peru and Ecuador.

CEOBMPI
Brazil
He holds a degree in Civil Engineering from the Federal University of Minas Gerais, having started his career in the financial market at Banco Opportunity. He was previously Managing Director at Internet Group, company integrated by iG, BrTurbo and iBest. In 2009, he joined Angra Infra as Managing Partner, where he could manage a wide range of investment in infrastructure. In 2013, he founded Barbosa Mello Investimentos, an infrastructure investment holding company. The company currently has investments in sectors such as water, energy, social infrastructure, street lighting and transports.

PartnerMayer Brown Tauil & Chequer
Brazil
Bruno counsels Brazilian and foreign clients on matters related to infrastructure projects, energy, oil and gas and mining. His experience includes mergers and acquisitions transactions, concessions, public-private partnerships, including PMIs, government purchases, project financing, tax; incentives and regulatory matters. He worked as a foreign associate in the New York office of Cleary Gottlieb Steen & Hamilton, and was a partner in the American law Firm of Mayer Brown. He is a Professor of graduate courses at Fundação Getulio Vargas (FGV).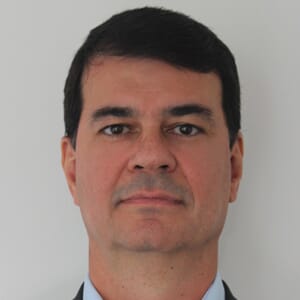 CEOGrupo Solví
Brazil
CEO of Solví Industrial Solutions (SSI), Solví´s Group. Production Engineer, MBA in Finance - IBMEC. Over 22 years' experience in the environmental sector, leading the implementation of Solid Waste Management projects in Brazil and chaired the Solví Institute. ABETRE´s Council President - Brazilian Association of Waste and Wastewater Treatment and Waste Committee Member of ABDIB - Brazilian Association of Infrastructure and Basic Industry.

Head Portfolio ManagerUnión para la Infraestructura
Peru
César Ramirez holds a MBA at the Kellog School of Management, MPA at the Kennedy School of Government Harvard. Has more than 20 years experience in investments. Former Managing Director of Petroperú, before starting in Credicorp worked as managing director at Trafigura Colombia, ING Funds, was Vice-president at AIC International Investments and held the position of investments specialist at IFC.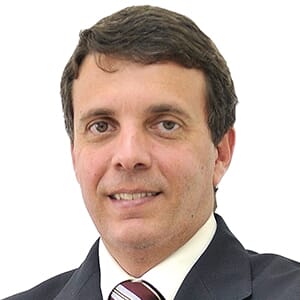 PresidentFonte Nova Negócios e Participações
Brazil
Dênio Cidreira is President of Itaipava Arena Fonte Nova. He is a chemical engineer graduated from UFBA and holds an MBA from FGV and Cranfield (England). He also took the Harvard Business School Product Innovation Leadership Course and the IBGC Management Advisor Course. He previously held positions in the Odebrecht Group, which he joined as Braskem's New Business Manager and gained executive experience by being part the board of several companies within the group: Santo Antonio Energia, Odebrecht Ambiental (currently BRK Ambiental) and Odebrecht Properties.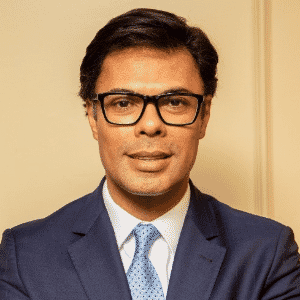 Partner - Infra and Capital ProjectsDeloitte
Brazil
Partner of the Infrastructure & Capital Projects and Government and Public Services Industry Leader at Deloitte in Brazil. Lawyer with a Master in Public Policy (FGV-EAESP) and PPP professional certificate (CP3P). He has more than 20 years of experience in public management advisory; advising on projects with multilateral organizations; consulting on infrastructure projects, mainly PPP; preparation of studies and analysis of the infrastructure market; structuring of social capital investments; advising on smart city projects; consulting on urban mobility projects and structuring sustainable projects with a social impact.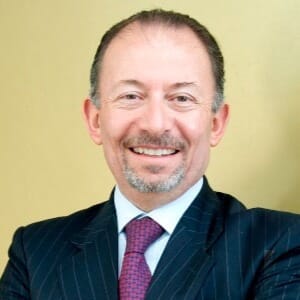 Director Representative in MexicoCAF - México
Mexico
Nacido en Quito, Ecuador, el 26 de mayo de 1962. Es economista de la Universidad Católica del Ecuador (PUCE) y realizó estudios de Maestría en Economía en el Instituto Tecnológico Autónomo de México (ITAM).
En el Banco Central del Ecuador trabajó por 18 años y llegó a ocupar el cargo de Director General de Estudios luego de pasar por varias áreas de estudios y políticas. Fue también Subsecretario Técnico del Ministerio de Finanzas y Gerente Técnico de la Agencia de Garantía de Depósitos de Ecuador. En CAF, Banco de Desarrollo de América Latina ha colaborado en mercados financieros, la gestión programática, coordinador país para Venezuela, Representante Bolivia por 9 años y desde 2017 en México.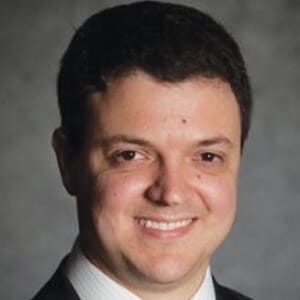 Senior Vice President, InfrastructureGIC
Brazil
Guilherme Caixeta is a Senior Vice President of Infrastructure at GIC, responsible for coordinating infrastructure investments in Latin America. Previously, he worked at Pátria Infrastructure as an investment officer and as CEO / CFO of investment firms. Previously, he worked at Votorantim Novos Negócios and at Boston Consulting Group. He is a mechanical engineer graduated from ITA and has an MBA from Kellogg School of Management.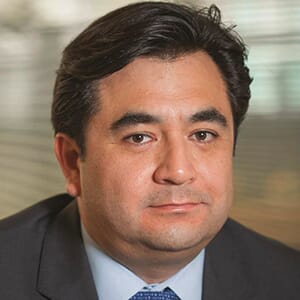 Country Head Angola, MozambiqueIFC
Brazil
Hector Gomez Ang is the Country Manager for Brazil of the International Finance Corporation (IFC) responsible for investment and advisory activities in Brazil. He has a 20-year career in the financial market and global business of project finance, M & A and origination of investment opportunities through equity and debt.

CEO, Investment BankingBancolombia
Colombia
Since May 2016, Jean Pierre Serani is the Head of the Investment Banking division of Bancolombia, where he is in charge of the M&A, DCM/ECM, Project, Corporate and Acquisition Finance, Merchant Banking and Special Situations teams. Previously, for three years he was the CEO of Valores Bancolombia, the bank´s brokerage unit and the Head of the Sales & Trading division. Before 2013, he held several positions on the Investment Banking division for more than eight years. Mr. Serani received his undergraduate degree in Business from Universidad EAFIT and his MBA degree from Georgia Institute of Technology as a Fulbright Scholar.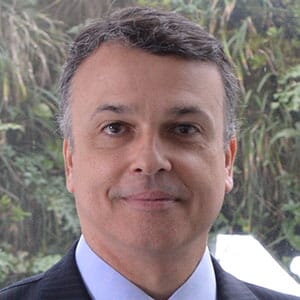 Managing PartnerVinci Partners
Brazil
Mr Souza has been with Vinci Partners since inception, and had been manager of FIP Brasil Energia while at Banco Pactual until 2009. At Vinci, Mr Souza was responsible for monitoring the investment in Equatorial Energia until 2015 and has served as board member of Celpa (Centrais Eletrica do Para), Cecrisa, and is still at the board of Grupo CBO. He holds a bachelor's degree in Electrical Engineering from Escola Federal de Engenharia de Itajubá (EFEI) and an MBA with a major in Corporate Finance and Accounting from University of Rochester, New York (Beta Gamma Sigma award).

Managing Director, InfrastructureBlackRock
Mexico
Mr. Zertuche has over 16 years of experience investing in Mexican real assets. He is former Vice-President of I2, the leading infrastructure investment manager in Mexico acquired by BlackRock in October, 2015. His prior experience is in investment banking, including M&A, debt and equity capital markets transactions, asset management, strategy and operations. Mr. Zertuche was a founder of Infraestructura Institucional (I2) in 2010, and served as Chief Financial and Investment Officer since its inception in 2010. Prior to founding Infraestructura Institucional, Mr. Zertuche served as Chief Investment and Control Officer of Mexico Retail Properties (MRP Group), which he co-founded in October 2002.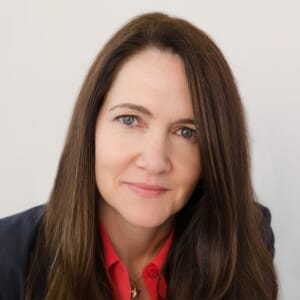 Executive DirectorCenter on Global Energy Policy
USA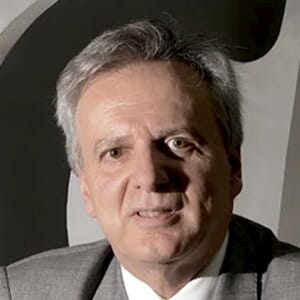 FORMER CEOLeonardo Couto Vianna
Brazil
Leonardo Vianna has a degree in civil engineering from FUMEC - Fundação Mineira de Educação e Cultura and a law degree from UNIP – Universidade Paulista. Participated in major road engineering projects as Ring Road  - Anel Rodoviário de Belo Horizonte (MG), highway - Rodovia dos Bandeirantes (SP), railroad - Ferrovia do Aço (MG) and railroad - Ferrovia dos Carajás (PA) in Brazil and Expressway Nº1 in Iraq. He took part in the implementation of the highway concession Rodovia Presidente Dutra (SP-RJ) from its inception until 2002 when he was appointed CCR'S New Business Officer, position held until 2018, when he was chosen to be CEO of the CCR Group.

Founding PartnerAinda Energia & Infraestructura
Mexico
Manuel holds a BS in Economics from MIT and a MPA from Harvard and has taught courses in economics and finance at ITAM and Universidad Iberoamericana. He has worked from both the public and private sectors most related to infrastructure. Positions include Director of Studies at the Agriculture and Water Resources (1993-1994), founding partner at Analisis y Desarrollo de Proyectos (ADP) acquired by Mercer Management Consulting (1994-2006), Undersecretary of Transportation at SCT (2006-2008), Chief of Structural Change at SCT (2008-2009), Chief Administrative Officer at the Interior Ministry (2009-2010) and Head of GBM Infrastructure (2010-2015). Additionally, he was President of the Board of ASA and Alternate Board Member at PEMEX.

CFO AmericasDP World Americas
USA
CFO of DP World Americas since 2018. Prior to DP World Americas, was acting CEO (2017) and CFO of Odebrecht Transport S.A. (from 2010 to 2018) and CFO of Rede Energia (2008). Before that had worked for almost 20 years in wholesale and investment banking holding several senior and executive positions at Unibanco, HSBC, BBM, BofA and Chase Manhattan both in Brazil and the United Kingdom. Board member of several companies in Argentina, Peru, Chile, Brazil and the Dominican Republica. Holds a degree in Economics from Pontifícia Universidade Católica do Rio de Janeiro and Executive MBA from Fundação Getúlio Vargas Sao Paulo.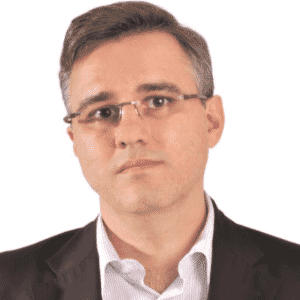 Managing PartnerBrookfield Infrastructure Group
Brazil
Marcos Almeida is a Managing Partner and Head of South America for Brookfield's Infrastructure Group, with responsibility for expanding Brookfield's infrastructure business in the region. Mr. Almeida has more than 20 years of experience in finance and mergers & acquisitions. Prior to joining Brookfield in 2003, Mr. Almeida worked for an international consulting firm, where he advised the Brazilian government and private companies on the privatization process for various utility and telecom companies. Before that, he worked for large accounting firms in Brazil and Switzerland, and for a large bank in Germany. Mr. Almeida has a degree in economics from UFMG and an MBA from the University of São Paulo.

Partner and Chief Executive OfficerMIP EXI
Mexico
Mr. Mario Gabriel Budebo obtained his Bachelor of Arts in Economics from Instituto Tecnológico Autónomo de México. He obtained a masters degree and PhD, both in Economics, at UCLA. He is founder and CEO of Mexico Infrastructure Partners, a company that manages funds, aimed to the Energy and Infrastructure sectors in Mexico. Mr. Gabriel Budebo has made most of his professional career in the Mexican Government, designing public policies in several areas such as taxation, development banking, public finance, pension regulation and hydrocarbons. Mr. Gabriel was awarded with the National Banamex Prize on Economics, Tlacaélel Prize on Economic Consulting and received the Professional Merit Award from ITAM.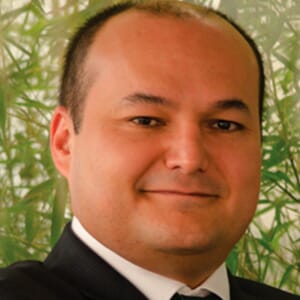 Presidente - CEOOdinsa
Colombia
Mauricio Ossa Echeverri is president of the Odinsa Group. Previously, he worked as vice president for the Caribbean region and legal representative of Cementos Argos and as manager of Industrial Business and national manager of Marketing. He studied Business Administration and specialization in International Marketing at EAFIT University (Medellin). He also did the Advanced Management Program of the University of La Sabana (Bogotá) and the CEO's Management Program of the Kellogg School of Management (Illinois).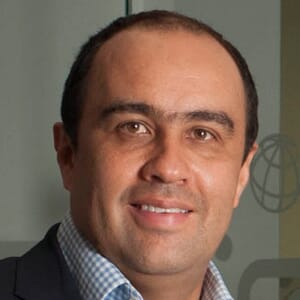 CIO - Colombia & PeruIFC
Colombia
Mr Toledo has more than 15 years of experience structuring financing for power, gas, transport, and water projects in Latin America and the Caribbean. He is currently a Chief Investment Officer within IFC's Latin America Infrastructure and Natural Resources group, leading IFC's efforts in Central America, the Caribbean and the Andean regions. Prior to joining IFC in 2005, Mr. Toledo worked at CAF and Citigroup. Mr. Toledo holds a bachelor degree in civil engineering from Universidad de los Andes in Colombia and a Masters in Business Administration from McGill University in Montreal.

PresidentBF Capital
Brazil
Civil Engineer from Universidade Federal do Rio de Janeiro (UFRJ) and MBA in Corporate Finance from Fundação Getulio Vargas (FGV-RJ). Renato worked at BNDES between 1986 and 2004, with its main role being Director of BNDES-EXIM. Over the past seven years he has led an independent financial advisory company, with operations surpassing R$ 15 billion in project financing.

Managing Director - InfrastructureCPPIB
Brazil
Ricardo is responsible for leading CPP Investments' activities in Infrastructure in Latin America, and has been overseeing investments in energy and infrastructure in Brazil, Mexico, Chile and Peru.

Prior to joining CPP Investments in 2015, Ricardo spent over 20 years covering the energy and infrastructure segments, including at Bank of America and Santander.

Ricardo holds a BS in Business Administration from Fundação Getúlio Vargas in São Paulo and an MBA from INSEAD (France).

He is on the boards of CESP and VTRM in Brazil, Grupo Costanera in Chile, IDEAL in Mexico, and TGP in Peru.

Head of WM Latam & Country Head UBS GroupUBS Investment Bank
Brazil
CEO of UBS in Brazil, Sylvia is responsible for all business lines, including the country's largest brokerage firm, Investment Banking and Wealth Management. She was responsible for the strategic direction and management of Retail Banking, Insurance, Wealth Management and Asset Management for HSBC across Latin America. She joined HSBC and held a number of positions including CEO of Asset Management for the Americas and Emerging Markets. She began her career at Citigroup in Brazil, acting in the United States, Europe and Asia. She holds a BS in Engineering from the USP – Brazil, and an MBA from Columbia University. Is currently a member of the Board of Edenred, Brazil Foundation NGO and also supports Instituto Ayrton Senna.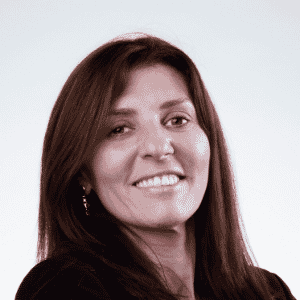 CEOBRK Ambiental
Brazil
Teresa Vernaglia, CEO of BRK Ambiental, has served for more than 25 years in leadership positions in the Telecommunication and Energy sectors. Teresa worked for 16 years in the AES group and was President of AES Atimus and AES Brasil Institute. She started her career at NEC Brasil and before joining AES, was Director of Engineering and Operations at Nextel. Teresa Vernaglia holds a degree in Electrical Engineering from the Faculty of Engineering of Sorocaba and an MBA in Business Management from the Instituto Técnico de Aeronáutica / ESPM.
Advisory Board - Infra India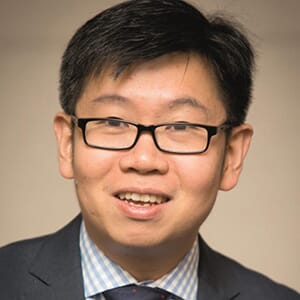 Head of Emerging Markets InvestmentsGIC - Government of Singapore Investment Corporati
Singapore
Chin Hau joined the GIC Infrastructure Group in 2008 and currently has lead coverage responsibility for the Emerging Markets. Prior to joining GIC, Chin Hau was an Investment Manager at Pulsar Energy Capital where he invested in projects across the energy sector in Europe and the Americas. Before Pulsar, Chin Hau was a member of the Infrastructure advisory team at Credit Suisse covering a range of projects in transport, logistics and aerospace. He began his career at Singapore Power where he managed natural gas pipeline projects. Chin Hau has a MEng degree from Imperial College London and an MBA from the University of Chicago.

CEO & Executive DirectorIndiGrid
India
Mr. Harsh Shah has extensive experience in infrastructure sector across bidding, financing, operations, M&A and regulatory policy. Mr. Shah was instrumental in setting up IndiGrid, India's first InvIT in the power transmission sector, where he currently serves as the CEO and Whole-time Director. He is also a member of the SEBI Advisory Committee for InvITs and REITs. Previously, he served as the CEO at Sterlite Power Transmission. He has worked with L&T, L&T Infrastructure Finance Company Limited and Procter & Gamble International Operations Pte. Limited. He holds a Master's degree in Business Administration from the National University of Singapore and a Bachelor's degree in Electrical Engineering from the Nirma Institute of Technology.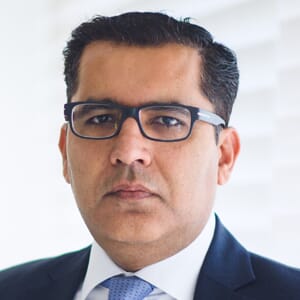 Practice Head–Projects & InfrastructureShardul Amarchand Mangaldas & Co
India
Jatin is part of the management board of the Firm. He has extensive experience in urban infrastructure, conventional & renewable energy, roads, ports, airports, railways, power, and oil & gas sector in India and the sub-continent. Jatin has been consistently ranked in 'Band 1' by Chambers and Partners; 'Leading Lawyer' by Legal 500, IFLR1000 & Asialaw Profiles and 'Thought Leader' by WWL 2019. He has advised on several marquee transactions including privatisation of Delhi & Mumbai airports, re-gasification projects by IOC, PLL & others and Turkmenistan-Afghanistan-Pakistan-India pipeline projects. Currently he is advising GMR Infrastructure on divestment of major shareholding (over USD 1 billion) in GMR Airports Ltd.

Krishna
Prakash Maheshwari
Chief Executive OfficerAdani Group
India
Mr. Krishna Prakash Maheshwari has over two decades of experience in the infrastructure industry across various sectors and in various capacities. Currently he is heading the Roads, Rail, Metro & Water Business of Adani Group. Prior to joining Adani, Mr. Maheshwari was heading Essel Highways Ltd. Before joining Essel Highways Ltd., Mr. Maheshwari was heading the Integrated Environment Infrastructure business of UPL Ltd. He has also donned various hats during this 12 years stint with Reliance Infrastructure. He was the CEO of metro business and played a key role in the setting up of the first line of Mumbai Metro as well on the Delhi Airport Express.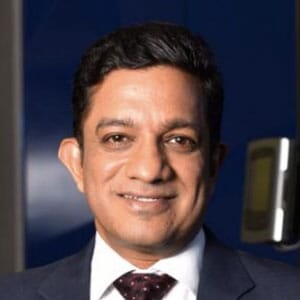 Partner & Leader-Capital Projects & InfrastructurePwC
India
Manish is Partner and Leader for Transport and Logistics Sector in PwC's Advisory services vertical. He has over 23 years of experience across the various segments of transport and logistic with both services providers and infrastructure developers.

CEOIndInfravit Trust
India
Mr. Kant is an Infrastructure & engineering professional with nearly 30 years industry experience in Core Infrastructure, construction, Real Estate sectors. He has worked with reputed organizations such as Great Eastern Shipping Co Ltd, Hindustan Construction Company Ltd, Sembcorp Construction and Engineers (Singapore), the Tata Group. He has worked across functions such as Project Financing & Structuring, Strategic Planning, Project Execution, Operations, Commercial and Contracts, Tendering and Business development. He has worked in India, Middle East and Singapore on large infrastructure projects such as Roads, Industrial park, SEZs, Power Transmission, Condominium projects, Townships, etc.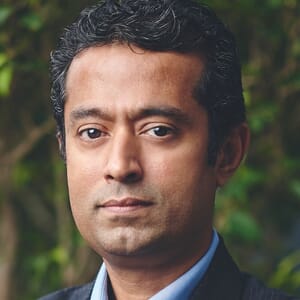 Managing Director - InfrastructureCPPIB
India
Pushkar Kulkarni leads the Infrastructure practice for Canada Pension Plan Investment Board (CPPIB) for India. CPPIB is amongst the world's Top Ten Pension funds with AUM of C$ 279 bn. As their first investment in India, CPPIB has made an investment of INR 20 bn. into L&T IDPL making it one of the largest Private Investment in the roads sector. Prior to CPPIB, Mr. Kulkarni has worked in several esteemed organizations including Serco, an Infrastructure Services company, he served as Managing Director for India. Efkon India a leader in ITS systems for Transport Infrastructure and Philips. He has represented the Bureau of India Standards at the ISO on several Intelligent Transport System expert committees.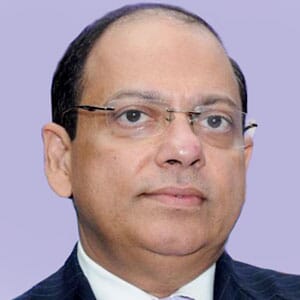 CEO and Managing DirectorEssar Group
India
Mr. Rajiv Agarwal is the CEO and Managing Director of Essar Ports Ltd, one of the largest private port companies in the country. Mr. Agarwal is a Chartered. Accountant with over 30 years of experience and has held leadership position in industries like Ports, Shipping, Telecom, Retail and Business Processing Outsourcing (BPO). He became MD and CEO of Essar Shipping, Ports & Logistics Limited in 2010 and under him the Essar Ports has grown manifold and has increased Port Capacity in India alone from 46 MMTPA in FY10 to 140 MMTPA in FY16 – 17. Company has expanded across strategic locations in India contributing in growth of the sector.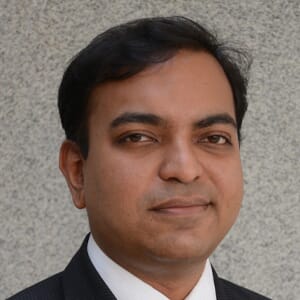 MD & CEO - Infrastructure AdvisoryCentrum Capital
India
Sandeep Upadhyay joined Centrum Capital Limited in June 2008 and is currently serving as Managing Director of Infrastructure Practise at Centrum Capital Limited. As a senior Coverage Banker he is responsible for covering the Stressed asset resolution apart from leading Investment Banking initiatives across core sectors like Transportation, Logistics, Energy & Utilities space.He is an alumnus from XLRI, Jamshedpur besides holding a Post Graduate Degree in Project Management specialising in Infrastructure sector. He has over sixteen years of extensive experience in raising Private Equity, Project Finance and advising Government & established private sector clients on M&A, Stressed asset resolution and Bidding initiatives.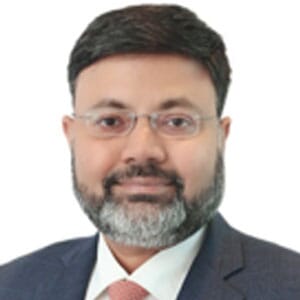 Managing Director, Infra, South AsiaCDPQ
India
Saurabh Agarwal is the Managing Director, Infrastructure, spearheading CDPQ's infrastructure investment efforts in South Asia, based in New Delhi, India. He is responsible for strategy development, sourcing, evaluating, executing and managing high-quality investments, as well as developing long-term partner relationships in the region. Saurabh has 19+ years of experience in financial and technology sectors. At CDPQ, he leads CDPQ's investments across sectors including utilities, renewables, transportation, telecom and social.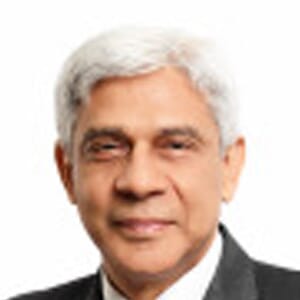 Infrastructure | Airports | PPP| Renewables | AdvisorySidharath Kapur
India
Sidharath has leadership experience of over 32 years in infrastructure and financial services covering airports, renewable energy, real estate, oil and gas and investment banking. Sidharath spent the last decade in the airport sector and brings deep insight of the airport business and strategy. He was Executive Director at GMR Airports and was key in the expansion and value creation at GMR group's airport business. As part of his role he was responsible for successful bids of airports of Male, Crete, Cebu, Goa and Nagpur. He was also CEO-Airports with the Adani Group, leading the group's new airport business forward including setting up the initial team. More recently he lead as CEO of Acme Solar - a large Indian renewable energy company.

Moisés
Executive Director, Global InfrastructureGRI Club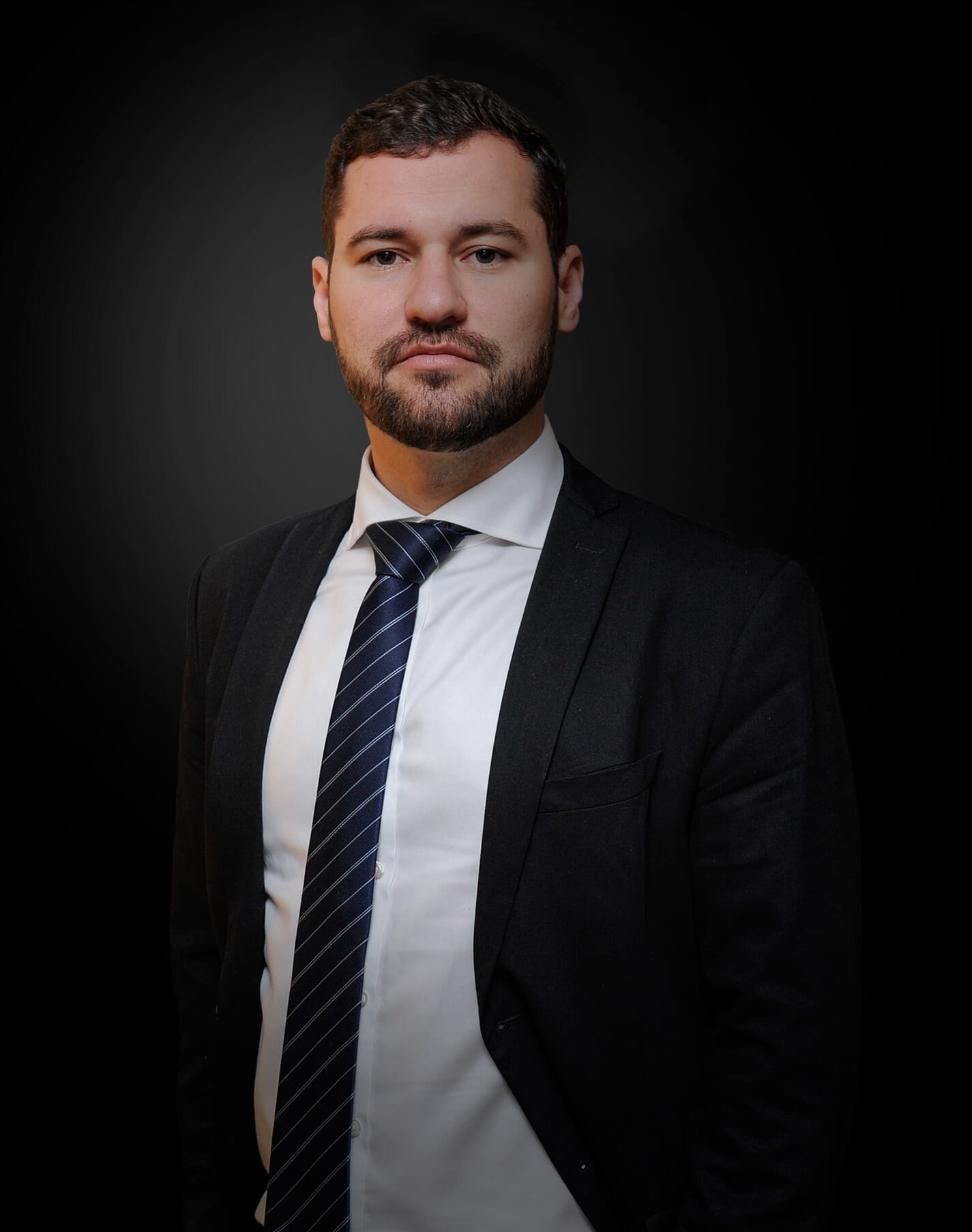 Pedro Nicolau
Pedro Nicolau
Global Head of Infrastructure & India
GRI Club
+55 11 98620-3494
+55 19 3203-0645
Pedro Nicolau is a Partner and the Global Head of Infrastructure and Portfolio Director for India at GRI Group. He leads the infrastructure division which is active in Latin America, India, China, and the USA. He also leads the real estate activities in India with a local team based in Mumbai. Prior to GRI, Pedro worked for Clarion Events Brazil in the Transportation, Mobility, and Sanitation portfolio. He has a bachelor degree in International Affairs at Unesp (São Paulo State University).
This eMeeting is exclusive
for Premium members