This eSummit will take place from 28 -30 July
14:00 - 15:00 | British Summer Time (GMT+1)
Check our agenda for the discussions and register here.
COVID-19 has brought a disruptive impact on the way we live and move around in cities. The world's largest urban centres need to plan and find out new ways to use mobility solutions to get local economies back on track again, but at the same time, ensuring health measures are taking place and commuters are protected.
This 3-day GRI eSummit will gather club members to discuss the global experiences in facing the crisis and getting prepared for the future that may change the way we know cities today.
Local authorities from around the globe will join leading metro and trains operators, financial institutions, investment funds, think thanks, and cutting-edge tech companies to design the way we plan, partner, finance, operate and innovate in the urban mobility world.
When it comes to exchanging know-how and meeting the right people, physical barriers no longer exist. Join us for the most influential dialogue with the senior leaders from urban mobility and city planning leaderships - as if they were sitting right in your living room.
Participants
Adhirath Jalan
Shekhawati Group
Alberto Sogayar
MAMG Advogados
Antonio Cueto
LA FONCIERE NUMÉRIQUE
Behnad Zandi
Adani Airport
Bianca Alves
The World Bank
Bruno Werneck
Mayer Brown Tauil & Chequer
Camilo Uribe
Engie Colombia
Carlos Eduardo Souza
Enel X
Carlos Ortiz
Metro de Medellin
Carolina Duque
Baker McKenzie - Colombia
Carolina España
CAF Development Bank of Latam
Catalina Brando
John Laing
Cervantes Lee
China Visionary Group
Claudia Prates
New Development Bank
Cristina Pardo de Vera Posada
R&Q Concesiones e Infraestructura
David Pareja
Macquarie Capital
Diego Valderrama
Metro de Medellin
Eduardo Gurevich
Lacaz Martins Pereira Neto Gurevich & Schoueri Adv
Eduardo Hayden Carvalhaes Neto
Lefosse
Eduardo Takahashi
Willis Towers Watson
Edyen Calepis
Ernesto Borges Advogados
Eleonora Pazos
UITP - International Association of Public Transport
Emilio Uquillas
CAF - México
Fabio Nossaes
Camargo Correa Infra
Francisco Suarez
Scotiabank
Gaurav Khanna
IndInfravit Trust
Guillermo Antonio Diaz Barquín
Cotemar
Helio Mazzilli
HTB Engenharia e Construções
Henri Rohard
Transdev Chile
Hernán Berríos
Transdev Chile
Hilia Boris Iglesia
UITP - International Association of Public Transport
Jeanette Halmenschlager Lontra
Badesul Desenvolvimento
Jeferson Souza
Caixa Economica Federal
Jorge Baesa
Metro de Santiago
Jorge de la Mora
Grupo DDP México
Josh Livingstone
Equity International
Juan Camargo
OMERS Infrastructure
Juan Carlos Guevara
Pavcol
Kailash Vaswani
ReNew Power
Kartik Deuskar
Shapoorji Pallonji
Kumar V Pratap
Ministry of Home Affairs
Laura Correa
DNP - Departamento Nacional de Planeación
Lina Madrid
SURA Investment Management
Luis Eduardo Serra Netto
Duarte Garcia Serra Netto e Terra Advogados
Manish Agarwal
Indian School of Public Policy
Manuel Jurado
Camargo Correa Infra
Marcelo Oshiro
Camargo Correa Infra
Marcelo Perrupato
Magna Participações
Marco Aurélio Barcelos
ABCR - Associacao Brasileira de Concessionarias de
Marcos Augusto Perez
Manesco Advogados
Maria Fernanda Calderón
Natixis
Mariana Rocca
Cámara Argentina de la Construcción
Mario Macedo
Redram Construtora
Maurício Endo
KPMG - Brasil (São Paulo)
Mauro Lacerda
Construtora Artec S/A
Moises Herszenhorn
Banco Votorantim (Banco BV)
Neeraj Sanghi
Highway Concessions One
Nhiura Coaquira
Engie Colombia
Pablo Queiroz
TozziniFreire Advogados
Paloma Ortiz Martinez
COMSA Corporación
Paulo Benites
Global Ace Participações e Investimentos
Pedro Julià Ruipérez
Iridium Concesiones de Infraestructura
Rezier Possidente
Siemens Energy Brasil
Ricardo Robledo
Baker McKenzie - Colombia
Roberto Martins
Trench Rossi Watanabe
Rodolfo Castiblanco Bedoya
Colombia's Ministry of Transportation
Rodrigo Terrazas
Metro de Santiago
Roger Holland
CBRE - Kazakhstan
Ronaldo Pellicer
Worley - Brazil
Ruben Antonio Bisi
FABUS - Associação Nacional dos Fabricantes de Ônibus
Sebastián Aguirre
Constructora Conconcreto S.A.
Sérgio Jacobsen
Siemens Energy Brasil
Sergio Sakata
Banco Votorantim (Banco BV)
Shailesh Pathak
Larsen & Toubro Group
Tatiana Cymbalista
Manesco Advogados
Thadeu Abicalil
New Development Bank
Tiago Pereira Lima
IBL Instituto Brasil Logística
Udaikant K.K.
Siemens Financial Services
Vijay Agarwal
Infracap India Advisers India Pvt Limited
Vinicius Guardia Serrano
LA FONCIERE NUMÉRIQUE
Walter Fang
Assistencial Consulting
Wang Xiujin
CRCC Brazil - CR20
28/07/2020 | 14:00 to 15:00 (British Summer Time GMT+1)
City Planning 
How to rethink metropolitan mass transport post-COVID 19?
What are the key elements to consider when designing new mobility public policies?

What role can multilateral agencies, national and development banks play?

How to regain commuters' confidence?

Is it necessary to review the new project's demand forecast?
Submit your interest (Non-members)
Participation is restricted to Club Members and eMembers.
If you would prefer to contact us by email, please send to [email protected].
Our team will get in touch with you soon to confirm your participation
29/07/2020 | 14:00 to 15:00 (British Summer Time GMT+1)
Revenue
How to keep standard services on track with damaged income?
How to ensure that a risk management plan is in place?

In which cases should a financial rebalancing be triggered?

What will be the fate of under construction projects?

Are further mechanisms essential to encourage Public-Private Partnerships?
Submit your interest (Non-members)
Participation is restricted to Club Members and eMembers.
If you would prefer to contact us by email, please send to [email protected].
Our team will get in touch with you soon to confirm your participation
30/07/2020 | 14:00 to 15:00 (British Summer Time GMT+1)
Innovation
What will smart mobility look like in a post-COVID 19 world?
Will last-mile connectivity be in the spotlight?

Will electric mobility move us forward in this scenario?

Can we expect a new impulse to car-sharing platforms?

What solutions should we seek for the "new normal" in mass transport services?
Submit your interest (Non-members)
Participation is restricted to Club Members and eMembers.
If you would prefer to contact us by email, please send to [email protected].
Our team will get in touch with you soon to confirm your participation
THE ONLINE DISCUSSIONS
Are designed to foster candid and honest debates between our global members and invited C-level suite, creating meaningful experiences.

THE SENIORITY OF A BOARDROOM
From the convenience of your own home or office through simple and powerful technology, bringing together leaders from around the globe to discuss global entry and exit strategies.

OUR WHITEPAPERS
Give insights into summaries, solutions and information from discussions you have participated in or were not able to join, to continue the conversation in our global eCommunity.

OUR ECOMMUNITY
Offers access to our global members directory to support creating meaningful business relationships and create online discussion groups.

The seniority of the boardroom, from the convenience of your desktop
GRI Club eMeetings
are the next level of building meaningful business connections. In addition to our premium face-to-face gatherings, an exclusive private online community of global
c-level investors, lenders, holding companies, operators, developers and property owners meet
to discuss global issues impacting the
real estate
and the
infrastructure
market value chain.
The
eMeetings
are designed to provide value to our
global membership
, using simple and powerful technologies that
bring leaders together
. In a world where time is of the essence, we build insights, stimulate capital sourcing and enable deal flow. We discuss global entry and exit strategies with varied perspectives from the
comfort of your own home or office
.
The GRI eMeeting are restricted to GRI Members and eMembers.
Find out how to apply to
become an eMember
or a Member
here
.
Contact our team and check the sponsorship and exposure opportunities according to the strategy of your company.
Sponsorship Opportunities
Successful registration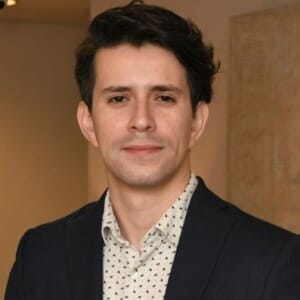 Moisés
Executive Director, Global InfrastructureGRI Club

Surekha
Director - InfrastructureGRI Club
+91-9920075521
9920075521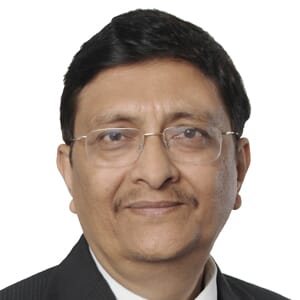 President & Chief Executive OfficerFormer President & CEO - Reliance Infra
India
Abhay Kumar Mishra is President, Transportation Business of Reliance Infrastructure looking after Roads, Highways, Airport and Metro businesses of R-Infra. He is also the CEO of Mumbai Metro One Pvt Ltd. He is a visionary business leader with 40 years of rich experience in Real Estate and Infrastructure Sector. A Harvard Business Alumni, he is a Civil Engineer by qualification and an Ex - member of prestigious Indian Railway Services of Engineers. He took voluntary retirement from Govt. of India after serving 23 years in Indian Railway. In 2013, Mr. Mishra joined Reliance and led its Metro business with great business acumen and astute leadership.He is now leading Transportation business of Reliance Infrastructure . DirectorShekhawati Group
India

Business Development LATAMEgis
Brazil
Agathe Vigne is in charge of Business Development for Egis Projects in Latin America. She has a Master's degree from Lyon's Institute of Political studies and the Faculty of Economics of Lyon II, with a specialization in Latin American Energy Policy. After various research projects on Mexico's national oil company Pemex, she occupied several positions in the French Embassy's trade and investment office, in Madrid and Mexico. Her current activities aim at developing partnerships with both public and private actors in Mexico in the infrastructure sector, more specifically to implement new technologies and know-how in road operation and maintenance.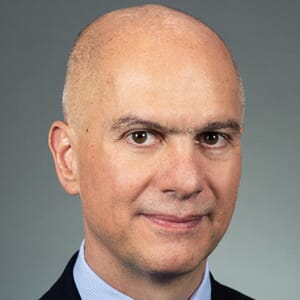 PartnerMAMG Advogados
Brazil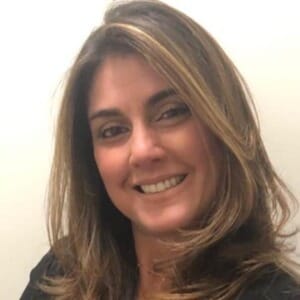 Director-TRIL Urban TransportTata Realty
India
Mr. Kapoor has over 30 years of experience in Indian Railways, Metro and other Urban Transport Technologies. Mr. Kapoor joined Tata Realty and Infrastructure Limited in the year 2011. Prior to that Mr. Kapoor has worked for 24 years as an Indian Railway Officer. He is currently working in the capacity of Vice President for the development of PPP & BOT Projects in Urban Transport and Railway verticals. His expertise is in bidding, financing and execution of PPP and BOT projects in Urban Transport and Railways. Lead Specialist, TransportIDB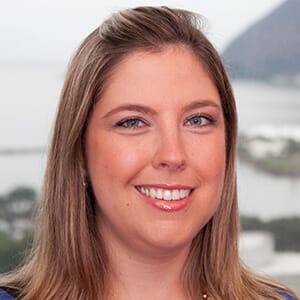 PartnerVeirano Advogados
Brazil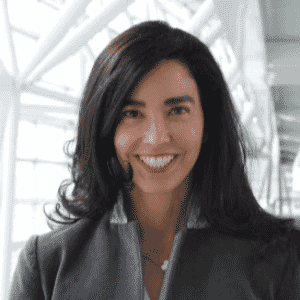 Head of Global M&A Energy Transition - RenewablesCEPSA
Spain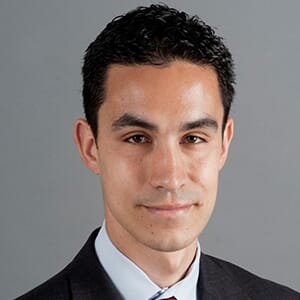 Energy Sector Lead - LACIFC
USA
Focused in origination, structuring and management of debt and equity investments since 2006, Andres is currently based in Mexico City, where he moved from Washington DC in November 2014 and from where he now leads IFC's infrastructure business origination in Mexico and Central America. He has more than 12 years of emerging market investment experience, including 10 years in the energy sector with IFC globally. His responsibilities currently also include originating and structuring equity transactions comprising co- investment opportunities in Mexico for the US$1.2 billion China-Mexico Fund managed by IFC's Asset Management Company. He received an MBA from the IESE Business School (Barcelona, Spain) in 2006. Executive DirectorSerttel
Brazil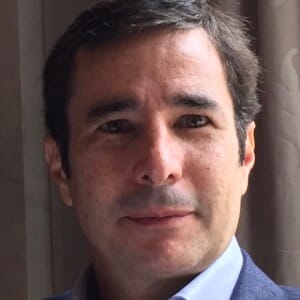 LA FONCIERE NUMÉRIQUE
Peru

DirectorAustralian Consulate
India
This event is exclusive for GRI members.