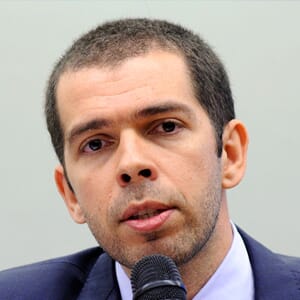 Davi
DiretorANTT - Agência Nacional de Transportes Terrestres
Brazil
Graduated in Electronic Engineering from the Technological Institute of Aeronautics (ITA) and Master in Regulation from the University of Brasilia (UNB). He held the position of Federal External Auditor of the Federal Court of Audit (TCU) from 2008 to 2017, performing performance and compliance audits in various Federal Public Administration bodies, in matters such as infrastructure regulation, concessions, fiscal management. , government planning and budgeting. At the Court of Auditors of Ceará (TCE / EC), was sworn in as substitute director on 3/7/2017. On 12/12/2017, he was elected to the position of Ombudsman of the Court of Auditors in 2018/2019.

Giane
Sustainability and IR DirectorArteris
Brazil
Giane is an economist and attorney, with several specializations in corporate management. She is senior executive in management and development of business, regulatory and governmental matters, in addition of sustainability and elaboration of large-scale projects, and has developed her career in several areas and businesses of Vale S.A. She is counselor of several mining and logistic companies in Brazil and abroad.

Letícia
PartnerQueiroz Maluf Advogados
Brazil
Graduate of the PUC/SP. Master and Doctor at Administrative Law by PUC/SP.Post-graduated in International Mediation by Queen Mary University.Professor at PUC/SP and PUC-COGEAE. Member of the Dispute Boards Comission of CAM-CCBC. Recognised as one of the main lawyers in the Public Law area in Brazil, by the Chambers and Partners Latin America guide. Nominated as a reference in the Administrative Law area in Brazil, by the LACCA. Extensive expertise in the Regulatory and Administrative Law area, with an emphasis on Biddings, Public Bids, Regulation, Expropriation, Administrative Agreements in general, Balance Claims, Expression of Interest Procedures, Public-Private Partnerships, Public goods and Projects structures in the Infrastructure area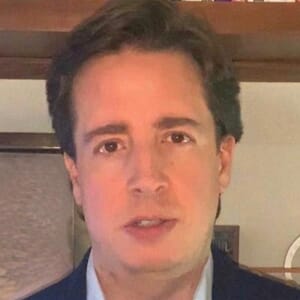 Marco
DirectorMexican Association of Highway Concessionaires
Mexico
Marco Frias was appointed head of the AMCIV in March 2018. Frias has held a number of positions in the Mexican Government; among them, he worked as the Chief of Staff to the Undersecretary of Infrastructure and as a Deputy Director General for Border Infrastructure at the Mexican Ministry of Communications and Transport. He has also worked as a consultant to UNDP on energy and environmental issues and as Analyst for Mexican Energy Policy in GE Energy. Marco Frias holds a master's degree in Public Administration from the Columbia University. He also holds bachelor's degrees in Public Administration, from UNAM, and in Political Science, from the ITAM.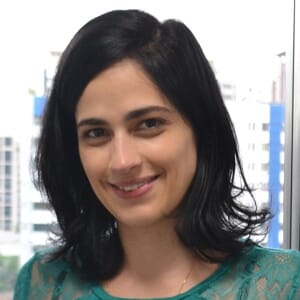 Renata
Corporate Affairs DirectorCurrently Unaffiliated
Brazil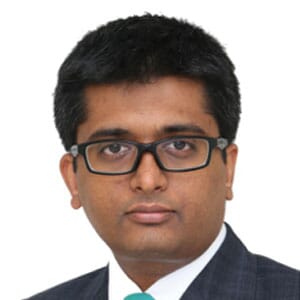 Santosh
PartnerCyril Amarchand Mangaldas
India
Santosh Janakiram is a partner in and head of Cyril Amarchand Mangaldas' Infrastructure and Project Finance Group. He has rich experience in banking, projects, project financing, structured financing, acquisition financing and private equity and represents developers, sponsors, lenders and contractors in infrastructure and project finance transactions. He is also involved in various infrastructure sectors, including energy, transportation and mining. Chambers and Partners have since 2009 considered Santosh a Leading Lawyer in India in the Projects, Infrastructure & Energy sector. He has been named a Highly Regarded Lawyer in Banking,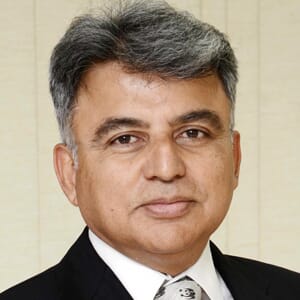 Shailesh
CEOL&T IDPL
India
Mr. Pathak has over 3 decades of experience shared equally between the private sector and Government of India's IAS (Indian Administrative Service). He started his career in 1986 with a 4-year investment banking stint at ICICI and HSBC before joining the IAS. He re-joined the private sector in 2006, in IDFC. He returned to the ICICI group as Senior Director (Investments), ICICI Venture, investing private equity in infrastructure. He joined Larsen & Toubro in 2017.He has 360-degree experience in infrastructure finance and execution, having worked in private equity investing and fundraising, both national and global, project finance, project structuring, preparation and appraisal, and investment banking.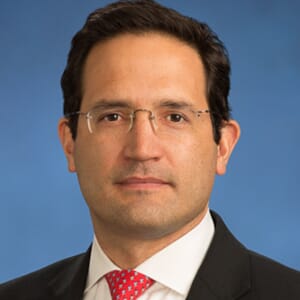 Fernando
Managing Director - InfrastructureGoldman Sachs
USA
Fernando heads the Goldman Sachs' Andean Region coverage effort for the Latin American Financing Group, where he is responsible for origination and structuring of financing opportunities. Prior to assuming his current role, Bravo was a member of the emerging markets local sales team and also Principal Funding and Investments group where he focused on providing financing for Latin American infrastructure projects. Prior to joining the firm, Bravo worked at Bear Stearns and UBS Securities in the Latin American debt capital markets and derivatives departments for more than five years. He earned bachelor's degrees in physics, engineering, and economics from Washington and Lee University and his MBA from the Wharton School.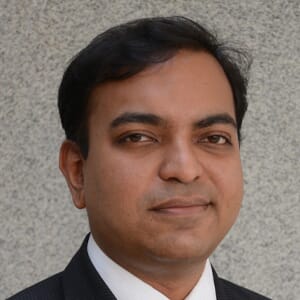 Sandeep
MD & CEO - Infrastructure AdvisoryCentrum Capital
India
Sandeep Upadhyay joined Centrum Capital Limited in June 2008 and is currently serving as Managing Director of Infrastructure Practise at Centrum Capital Limited. As a senior Coverage Banker he is responsible for covering the Stressed asset resolution apart from leading Investment Banking initiatives across core sectors like Transportation, Logistics, Energy & Utilities space.He is an alumnus from XLRI, Jamshedpur besides holding a Post Graduate Degree in Project Management specialising in Infrastructure sector. He has over sixteen years of extensive experience in raising Private Equity, Project Finance and advising Government & established private sector clients on M&A, Stressed asset resolution and Bidding initiatives.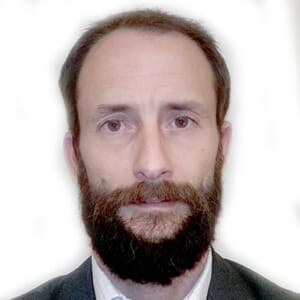 Alvaro
CFO AsiaROADIS
India
Mr. Alvaro Santos Higuera is Director of Indus Concessions India Pvt Ltd. and CFO of ROADIS SBU ASIA. Previously, he was Financial Director of Isolux Infrastructure in India, in charge of highways, roads and photovoltaic plants. Before this, he was Head of International Financing department for Isolux Group, being responsible for structure financing for projects in Mexico, US and India. Prior to this, Mr. Alvaro Santos was Head of Project Finance Spain and Portugal with Depfa Bank. He started his career working in BNP Paribas in several departments (M&A; Project Finance and Leverage Finance). Alvaro received a Master in Finance from Georgetown University and he studied Business Administration at Universidad Pontificia Comillas (ICADE).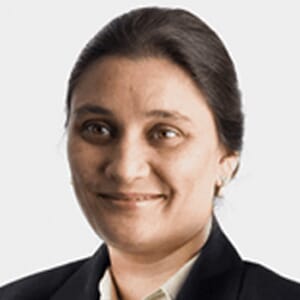 Anjali
Partner -Managing Director3i India Private
India
Anjali is Partner, Managing Director India. She joined 3i in 2007 from ICICI Bank where she was part of the project finance group. Anjali has more than 26 years of experience having worked in the areas of project financing, debt and equity syndication, restructuring and investment banking in her prior assignments at ICICI Bank, Asset Reconstruction Company (India) Ltd., KPMG and SBI Capital Markets. She holds an MBA from Indian Institute of Management, Ahmedabad and a Bachelor's Degree in Science from Gujarat University.

Arian
Chefe Depto de Infraestrutura RodoviáriaBNDES
Brazil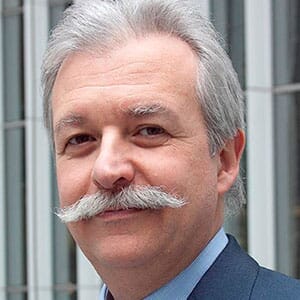 Carlo
AdvisorMIGA
USA
More than 30 years of experience in the financial and infrastructure sector. He was Manager of the Infrastructure Sector in the Multilateral Investment Guarantee Agency (MIGA). He also held various positions for Intesa Sanpaolo, including Chief of Infrastructure, Advice and External Development at BIIS SpA, Director of M&A in Corporate Finance and Advisory, for energy, water and public services clients. He worked as senior manager, corporate finance at National Power PLC and as a director for the European Bank for Reconstruction and Development. Master of Business Administration from the University of Michigan and Master of Science in Engineering from the Engineering School of the University of Bologna.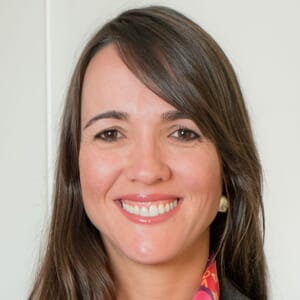 Carolina
Partner, Banking & FinanceBaker & McKenzie
Colombia
Duque is a lawyer from the Universidad Pontificia Bolivariana, with a specialization in Constitutional Law and a Masters in Law from Boston College in the United States. Her extraordinary performance in some of the most complex transactions carried out in recent years in Colombia has earned her constant recognition since 2012 from publications such as Chambers & Partners and Legal 500 and more recently by Chambers Global, positioning her as one of the most recognized lawyers in Colombia.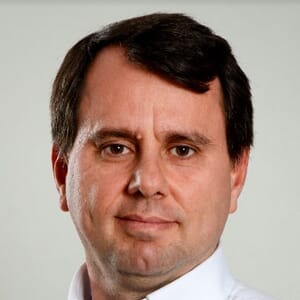 Fábio
CEO CCR InfraSPCCR
Brazil
Fabio Russo has been serving as the Business Officer, responsible for CCR INFRA SP, since May 2019. He began his career at Grupo CCR in NovaDutra's Engineering area in 1997 and later moved on to the Long-Term Financing Planning and Structuring. Between 2000 and 2009, he worked at the Project Finance of the Corporate Center, where he structured the financing of the concessionaire of Line 4 of the São Paulo Subway - ViaQuatro and CCR RodoAnel. From 2009 to 2012, he was the Chief Financial and Investor Relations Officer of São Carlos Empreendimentos e Participações S.A., a real estate company, and was an Officer of investees of BTG Pactual Private Equity. In 2013, he returned to Grupo CCR as New Business Superintendent.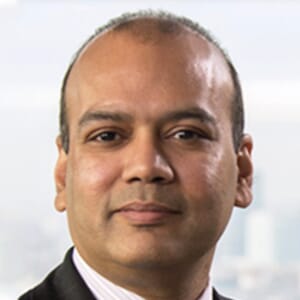 Prateek
Managing Director / Head of AsiaOMERS Infrastructure
United Kingdom
Prateek joined OMERS Infrastructure in 2019 as a Managing Director based in London and leads investment efforts in transport and renewable energy infrastructure. Prateek also serves on the boards of Associated British Ports and London City Airport. Prior to joining OMERS, Prateek was a Senior Principal with Global Infrastructure Partners (GIP) for 12 years, where he has worked in the power, energy and transport sectors across the US, Europe, Asia and Australia. Before GIP, he worked as an investment banker with Dresdner Kleinwort, Barclays Capital and ICICI Bank in M&A, leverage and project finance, debt capital markets and derivative structuring.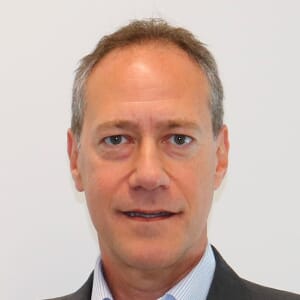 Waldo
CFOCCR
Brazil
Waldo Perez is the Chief Financial and Investor Relations Officer of CCR. A senior finance officer with more than 20 years of professional experience at large financial institutions, such as Deutsche Bank, Santander and ABN AMRO where he gained extensive experience in advising C-suite professionals and Boards on strategic decisions, M&A, IPOs, capital raising and corporate and debt restructurings, as evidenced by over US$75 billion in transactions consummated in the energy, infrastructure, mining and metals, pharmaceutical, telecom, industrial, agricultural and financial sectors. Acted as CFO at SPIC Brasil and he started his career as an engineer at IBM Corporation in the US. Holds a Bachelor and a Mater degree in Electric Engineering.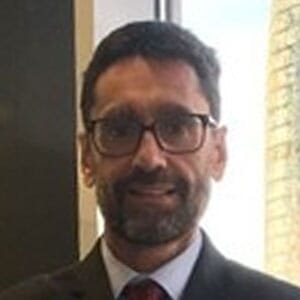 César
PartnerALG - Global
Spain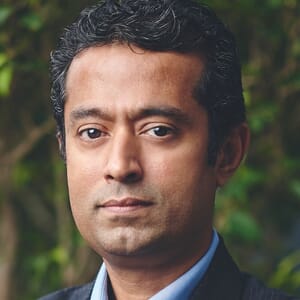 Pushkar
Sr. Principal - InfrastructureCPPIB
India
Pushkar Kulkarni leads the Infrastructure practice for Canada Pension Plan Investment Board (CPPIB) for India. CPPIB is amongst the world's Top Ten Pension funds with AUM of C$ 279 bn. As their first investment in India, CPPIB has made an investment of INR 20 bn. into L&T IDPL making it one of the largest Private Investment in the roads sector. Prior to CPPIB, Mr. Kulkarni has worked in several esteemed organizations including Serco, an Infrastructure Services company, he served as Managing Director for India. Efkon India a leader in ITS systems for Transport Infrastructure and Philips. He has represented the Bureau of India Standards at the ISO on several Intelligent Transport System expert committees.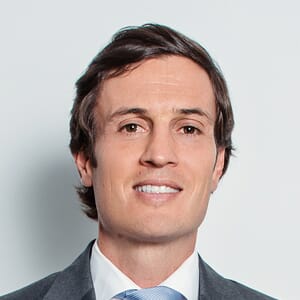 Bernardo
Head for Latin America DevelopmentVinci Concessions
Colombia
Bernardo Serafim is Development Director of VINCI Concessions for Latin America and Executive Director of Vinci Highways. Holds a Civil Engineer degree from the Technical Superior Institute, a Master's Degree in Business Administration by Indeg-ISCTE Business School from Lisbon, an MBA degree from Catholic University & Nova University (Lisbon MBA) and a Diploma in Leadership Development Program from IBMEC. Before joining VINCI Concessions, he worked in several geographies and positions: Project manager in several infrastructure projects, Country Manager for Spain, Business Development Director for Mozambique, South Africa ,Tanzania and later for Europe and Euroasia. Finally served as General Manager for Colombia, Peru and Ecuador.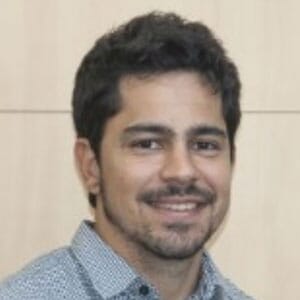 Eduardo
Head of Project StructuringBNDES
Brazil
Eduardo Costa is head of the department in the BNDES Investment Project Structuring Area, responsible for the structuring portfolio of logistics infrastructure projects, such as concessions and public-private partnerships in the highways, ports and railways sectors. Previously, at BNDES, he worked on structuring corporate financial solutions and project finance for projects in the logistics infrastructure sectors. Eduardo is an economist with a master's degree from the Brazilian School of Economics and Finance - FGV / EPGE.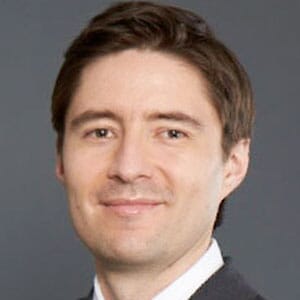 Juan
Managing DirectorOMERS Infrastructure
USA
In his role as Managing Director at OMERS Infrastructure, Juan is responsible for the origination, acquisition and management of infrastructure assets, primarily in the Americas. Juan serves on the board of GNL Quintero in Chile and various boards of directors relating to the Airports Worldwide portfolio. Juan has extensive experience investing in large-scale infrastructure assets globally. After starting his infrastructure investment career at OMERS Infrastructure, Juan moved to Abu Dhabi and helped develop ADIA's infrastructure investment platform. Juan returned to OMERS Infrastructure to join the NY office, where he is currently based. Juan has a B.Com degree from the University of Toronto.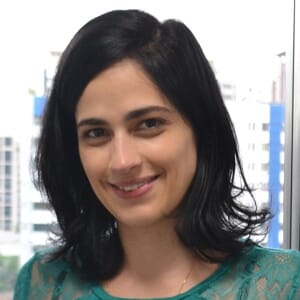 Renata
Corporate Affairs DirectorCurrently Unaffiliated
Brazil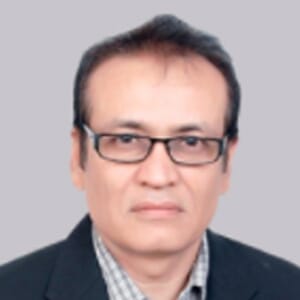 Sudhir
Joint Managing DirectorIRB
India
Experienced Joint Managing Director with a demonstrated history of working in the civil engineering industry. Strong business development professional skilled in Highways, Project Estimation, Feasibility Studies, Construction, and Cost Control.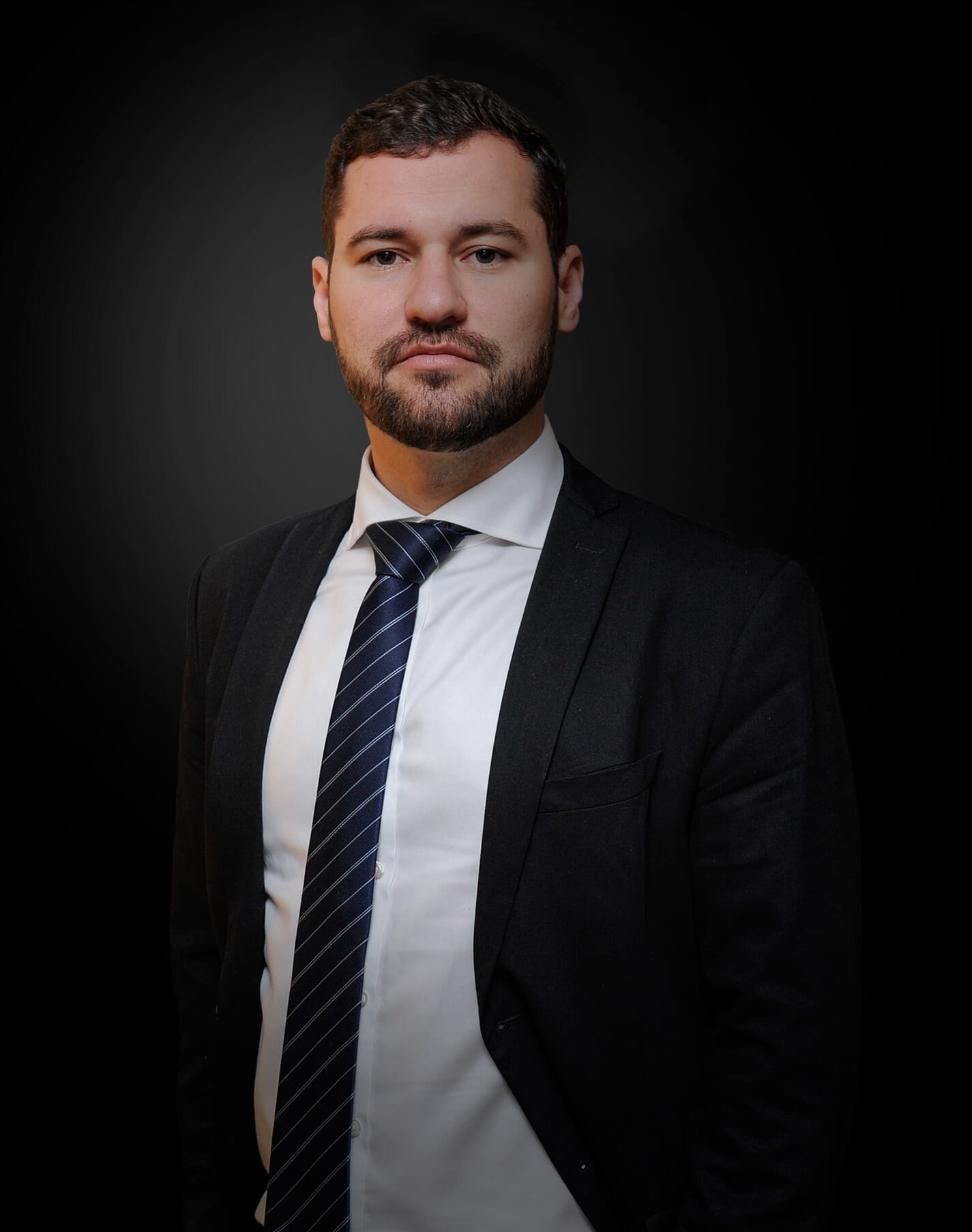 Pedro Nicolau
Pedro Nicolau
Global Head of Infrastructure & India
GRI Club
+55 11 98620-3494
+55 19 3203-0645
Pedro Nicolau is a Partner and the Global Head of Infrastructure and Portfolio Director for India at GRI Group. He leads the infrastructure division which is active in Latin America, India, China, and the USA. He also leads the real estate activities in India with a local team based in Mumbai. Prior to GRI, Pedro worked for Clarion Events Brazil in the Transportation, Mobility, and Sanitation portfolio. He has a bachelor degree in International Affairs at Unesp (São Paulo State University).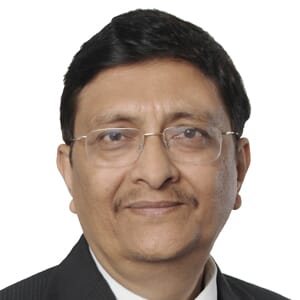 Abhay
President & Chief Executive OfficerReliance Infrastructure Limited
India
Abhay Kumar Mishra is President, Transportation Business of Reliance Infrastructure looking after Roads, Highways, Airport and Metro businesses of R-Infra. He is also the CEO of Mumbai Metro One Pvt Ltd. He is a visionary business leader with 40 years of rich experience in Real Estate and Infrastructure Sector. A Harvard Business Alumni, he is a Civil Engineer by qualification and an Ex - member of prestigious Indian Railway Services of Engineers. He took voluntary retirement from Govt. of India after serving 23 years in Indian Railway. In 2013, Mr. Mishra joined Reliance and led its Metro business with great business acumen and astute leadership.He is now leading Transportation business of Reliance Infrastructure .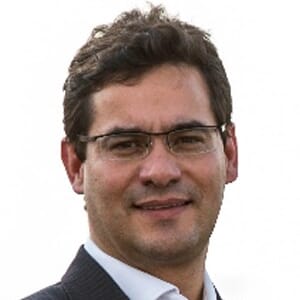 Adriano
PartnerVallya
Brazil
Has been worked in infrastructure projects since heavy construction, teleom and concessions of highways, airports and urban mobility modals. He was responsible for coordinating and facilitating important bidding processes in the companies he worked for, including the winning consortia of the Confins Airport concessions, in addition the acquisition of Quito, Curaçao and São José Airports. To that end, he served in important C level positions of companies such as CCR Gropup and Brasil Telecom. Nevertheless, he worked directly at the concessionaires, having the emblematic participation, for almost 5 years, in BH Airport as director of infrastructure and as president of the concessionaire.

Agathe
Business Development LATAMEgis Engenharia e Consultoria
Mexico
Agathe Vigne is in charge of Business Development for Egis Projects in Latin America. She has a Master's degree from Lyon's Institute of Political studies and the Faculty of Economics of Lyon II, with a specialization in Latin American Energy Policy. After various research projects on Mexico's national oil company Pemex, she occupied several positions in the French Embassy's trade and investment office, in Madrid and Mexico. Her current activities aim at developing partnerships with both public and private actors in Mexico in the infrastructure sector, more specifically to implement new technologies and know-how in road operation and maintenance.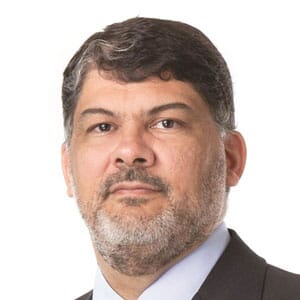 Alan
Executive Board Member/ CEO - BrazilHaitong
Brazil
Experienced Executive Board Member with a demonstrated history of working in the investment banking industry. Strong business development professional skilled in Financial Structuring, Corporate Finance, Project Finance, Investment Banking, and Public-private Partnerships.

Alberto
PartnerMachado Meyer Advogados
Brazil
Specialist in local and cross border projects financings, financial structured transactions and construction contracts, provides legal assistance in structuring, negotiating and reviewing terms in the implementation of financing operations through all the stages and on the various adopted structures. Can assist both the project company and its shareholders or financers, and has great experience with local and international financers, commercial banks, investment funds, construction companies, investors, multilateral and development agencies. Has previous experience in projects and financings in areas of knowledge such as electrical energy, mining, highways, oil and gas, sanitation, aviation, logistics and railways.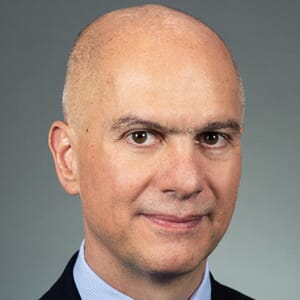 Alberto
PartnerL. O. Baptista Advogados
Brazil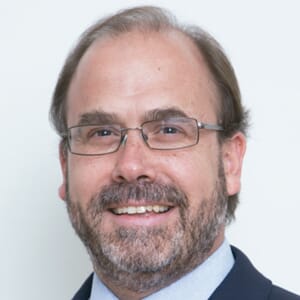 Alberto
Ex Ministro de O.P y DirectorFuturo 3030 Asociados

Alberto
Investment DirectorJohn Laing
Colombia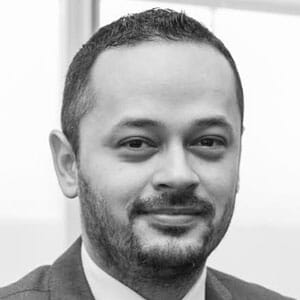 Alejandro
Director, Infrastructure & Real EstateBancolombia
Colombia
Experienced leader with a demonstrated history of working in the investment banking industry. Skilled in Investments, Distressed Assets, Strategic Management, Project Management, and Team Leadership. Strong finance professional graduated from University of Antioquia with MBA from University of Leicester and specialized programs from institutons such as: University of Medellin, University of Berkeley and University of Oxford - Said Business School.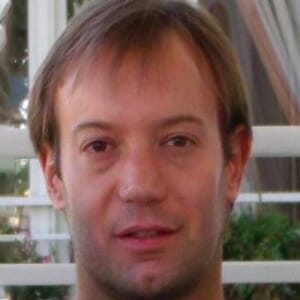 Alejandro
Head of New ProjectsINTERVIAL Chile
Chile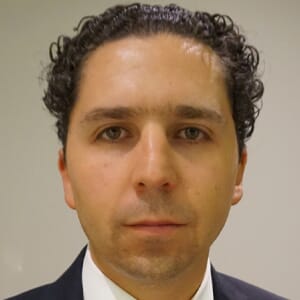 Alejandro
AssociateCredit Suisse
Mexico
Alejandro Zamacona Urquiza, CFA joined Credit Suisse in 2017 as Associate in Equity Research for the Transportation Latam team, based in Mexico City. Previously, he was at Citibanamex Banca Privada and Citi Private Bank, as VP and AVP, respectively, where he spent 6 years advising UHNW & HNW families on the design and implementation of global multi-asset class investment portfolios. He also collaborated as senior associate during 5 years in SAI Consultores at Investment Banking division. Alejandro holds a Bachelor´s Degree in Economics from Universidad Iberoamericana and earned the Chartered Financial Analyst designation by CFA Institute in 2017.

Alex
Managing Director, Latin AmericaJohn Laing
United Kingdom
Alex is Managing Director for Strategy and Partnerships at John Laing. John Laing is a greenfield equity investor focussing on infrastructure and energy projects. It's core markets are Europe, North America and Australia. Alex works with the company leadership to develop John Laing's strategy for investments, funding, and new markets. In addition, Alex is responsible for developing John Laing's relationships with its key partners such as other sponsors, co-investors, banks, institutional lenders and advisors. Alex has been with John Laing for 9 years and prior to his current role Alex headed up the Project Finance team at the company.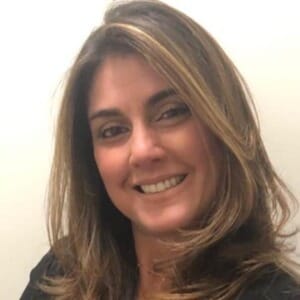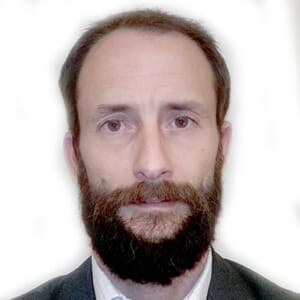 Alvaro
CFO AsiaROADIS
India
Mr. Alvaro Santos Higuera is Director of Indus Concessions India Pvt Ltd. and CFO of ROADIS SBU ASIA. Previously, he was Financial Director of Isolux Infrastructure in India, in charge of highways, roads and photovoltaic plants. Before this, he was Head of International Financing department for Isolux Group, being responsible for structure financing for projects in Mexico, US and India. Prior to this, Mr. Alvaro Santos was Head of Project Finance Spain and Portugal with Depfa Bank. He started his career working in BNP Paribas in several departments (M&A; Project Finance and Leverage Finance). Alvaro received a Master in Finance from Georgetown University and he studied Business Administration at Universidad Pontificia Comillas (ICADE).