This eSummit will take place from 30 June - 3 July
14:00 - 15:30 | British Summer Time (GMT+1)
Check our agenda for the discussions and register here.
"The world won't be the same after the pandemic" is one of the most heard statements of this period. The changes imposed by social isolation have broken many paradigms on the way society lives, produces and consumes everything - energy included. But how is the world going to change exactly? What is going to happen to those transitions that have already started? Will there be an acceleration or a new route to be taken?
This 4-day GRI eSummit will gather club members to discuss the changes in the route to face the crisis and get prepared for the new chapters of the energy transition, reflecting the new consumption habits, market designs, risks, price models and sectoral disruptions.
Power companies from around the globe will join leading developers, manufacturers, financial corporations, investment funds, think-thanks, and cutting-edge tech companies to design the way we consume, plan, partner, finance, operate and innovate energy products and services worldwide.
When it comes to exchanging know-how and meeting the right people, physical barriers no longer exist. Join us for the most influential dialogue with the high-level energy leaderships - as if they were sitting right in your living room.
Participants
Aaron Muñiz
Proterra Capital
Adolfo Osorio
BBVA - Mexico
Ajay Chaudhary
L&T Finance
Alberto Zoffmann
Grupo Delta Energia
Aldo Malpartida
IDB Invest
Alejandra Ponce Argüello
Banco Santander
Alejandro Paredes
Patria Investimentos
Alvaro Villasante
Grupo Energía Bogotá
Amit Jain
ENGIE Solar India
André Castro
Gera Energia Brasil
André Tchernobilsky
ZEG Environmental
Andrea Sztajn
Omega Geração
Andrés Zuluaga
FDN - Financiera de Desarrollo Nacional
Anton Kobzev
OMERS Infrastructure
António Carlos
Grupo Casais
Antonio Lisboa
LA FONCIERE NUMÉRIQUE
Atishay Jain
Fortum - India
Balawant Joshi
Idam Infrastructure Advisory Private
Bruno Chevalier
Marlim Azul Energia
Carlo Bongianni
LA FONCIERE NUMÉRIQUE
Carlos Barrera
Atlas Renewable Energy
Carlos Barrientos Gonzales
Petroperú
Carlos Echevarria
IDB - Inter-American Development Bank - Bolivia
Carlos Gros
Gera Energia Brasil
Carlos Jacob
Capitale Energia
Carlos Vergara
Nexus Capital Partners
Carolina Barreto
Climate Bonds Initiative
Catalina Brando
John Laing
Christiane Cralcev
Sterlite Power
Craig Windram
Voltalia France
Dalip Dua
OM Energy Generation
Daniel Aquino
Crédit Agricole
David Taff
Siemens Participações Ltda.
Dhruba Purkayastha
Climate Policy Initiative
Diego Hollweck
Latin America Power
Eliseu Pereira
BME Energia
Enrique Herrera Soria
Grupo Panamerican
Eric Newman
City of Stamford
Ernesto García Quintero
EVM Energía
Everardo Suarez
BBVA - Mexico
Federico Fiscal
Banco Sabadell
Federico Jimeno
Inkia Energy
Federico Sbarbi Osuna
Genneia
Felipe Ferreira
Perfin Investimentos
Filipe Bonaldo Alves
Alvarez & Marsal
Francesco Petrelli
Grupo Bonatti - México
Francisco Werneck
PWR Comercializadora
Franklin Acevedo
Energy Development Corporation - Perú
Gabriel Cerdio
Ainda Energia & Infraestructura
Gerardo Aguilar
MGM Innova Group
Guilherme Araújo
UBS Investment Bank
Guillermo Antonio Diaz Barquín
Cotemar
Guillermo García Alcocer
ITAM - Instituto Tecnológico Autónomo de Mexico
Gustavo Fernandes
Voltalia Portugal
Gustavo Martinez Baca
Banco Sabadell
Gustavo Ribeiro
Vientos Energy
Henrique Amarante
BDMG - Banco de Desenvolvimento de Minas Gerais
Henrique Theodorovicz
Volga Energia
Igor Fonseca
Banco Santander
Italo David
Sterlite Power
J Krishna Sankar
Eastern Powers & Systems
Javier Baldellou
Grenergy Renovables
João Eduardo Pinheiro
Alupar Investimento
Jorge Camiña
Denham Capital Management LP
Jorge de la Mora
Grupo DDP México
Jorge Lafitte
Red de Energía del Perú
José Antonio Dufour
IDB - Inter-American Development Bank - Mexico
José Guilherme Souza
Vinci Partners
José Martínez Sanguinetti
RIMAC Seguros e Reaseguros
Joseph Legeleux
BNP Paribas
Joswilb Vega Ugarte
Profuturo AFP
Juan Buriticá Palacio
Constructora Conconcreto S.A.
Juan Paez
REAL Infrastructure
Juan Ramón Barcala
Generador Fenix
Kailash Vaswani
ReNew Power
Kazuki Shimizu
Mitsui & Co
Klaus Büttner
Alberta Economic & Development Trade
Laurence Monnier
Aviva Investors Pensions Property Fund
Lucas Aristizabal
Fitch Ratings
Lucas Seabra
BDMG - Banco de Desenvolvimento de Minas Gerais
Luis Fernández Pita
Atlas Renewable Energy
Luisa Franca
ENGIE Participações
Luiz Carvalho
UBS Investment Bank
Marc Ricart
Exagon Impact Capital
Marcelo Girão Carneiro
Itau BBA
Marcelo Lando
Eternum Energy
Marcos Augusto Perez
Manesco Advogados
Marcos Ganut
Alvarez & Marsal
Maria Ignacia Varela
Andes Mining & Energy Corporate
Mariana Abisambra
John Laing
Mario Augusto Lima e Silva
Corumbá Concessões
Mauricio Baez
Acciona Energía
Mauricio Talamantes Gutierrez
Seguros Monterrey New York Life
Michael Allen
Arcus Infrastructure Partners LLP
Michael Timmermann
BTG Pactual - Chile
Miguel Pereira
Petrogal Brasil
Natalia Ramirez
MBA Lazard - Colombia
Nick Cleary
Vantage Infrastructure - USA
Noé Reza Gómez
Noé Reza Gomez
Noriaki Watanabe
Mitsui & Co
Pablo Cano
Patria Investimentos
Pablo Maudes Gutierrez
Crédit Agricole
Paula da Silva
Petrogal Brasil
Paulo Lins
Darby Private Equity
Pedro Guedes
Vinci Partners
Philip Hardwick
Estates and Infrastructure Exchange
Pratik Agarwal
Sterlite Power
Regis Cardoso
Credit Suisse
Renata Rossetti
Banco do Brasil
Reyad Fezzani
Regenerate Power LLC
Ricardo Francisco Fernandez Mazarambroz
BBVA - Mexico
Ricardo Paz-Treviño
Griffin Capital
Ricardo Zangirolami
Cazetta, Zangirolami Sociedade Advogados
Robert Jutson
Griffin Capital
Roberto Rocha López
Temasek Holdings
Rodrigo Pedroso
Pacto Energia
Rodrigo Rocha
Vinci Partners
Roel Collier
TPG Capital- Brazil
Roseli Doretto
Energybras - Energias Renováveis
Rui de Sousa
Generador Fenix
Sandeep Kashyap
ACME Solar
Santiago Alsina
MBA Lazard - Colombia
Santosh Khatelsal
Enerparc Energy
Sebastián Aguirre
Constructora Conconcreto S.A.
Sergio Martínez
Mase Energy
Sergio Pelaenz
Bancolombia
Shailesh Pathak
Larsen & Toubro Group
Sidharath Kapur
Sidharath Kapur
Simone Tabacci
Wimmer Family Office
Sophie Brossard
BNP Paribas
Sunil Varma Marri
Centrum Capital
Susana Lopez
REAL Infrastructure
Thiago Marder
Redram Construtora
Victor Leitão
ZEG Environmental
Victor Ochoa
Shell - Mexico
Vijay Agarwal
Infracap India Advisers India Pvt Limited
Vinoo George
Avaada Group - Noida
Walter Fang
Assistencial Consulting
30/06/2020 | 14:00 - 15:30 | BST (GMT+1)
Models, risks, matrix and prices 
Pandemic impacts on the Energy Sector in short, medium & long term.
How do consumer habits change and what should be the impacts on residential, commercial, and industrial segments?

Will the crisis push governments, companies and consumers to new market designs?

Pandemic effects on the energy transition: fast-forward or slowing down? What innovation trends will be interrupted? What will be accelerated?

In what terms do risk models have to be updated?

ESG adoption - what are the pandemic effects on companies and investors' mindsets?

What market designs are broken, and which ones don't need to be fixed?

Energy prices and matrix in a reduced demand and low O&G price scenario - where are the best opportunities?
Submit your interest (Non-members)
Participation is restricted to Club Members and eMembers.
If you would prefer to contact us by email, please send to [email protected].
Our team will get in touch with you soon to confirm your participation
01/07/2020 | 14:00 - 15:30 | BST (GMT+1)
Digitalization:
Sea of opportunities or swamp full of threats?
What are the main upcoming disruptions we shall expect on the market design and business models?

How does digitalization re-shape the distribution business in the transition context? And how are companies preparing for this?

Consumer to prosumer - How does this transformation impact the whole power ecosystem and how does digitalization support it?

Distribution x distributed energy - Enemies or allies?

EaaS: What are the main investment benefits and limitations of the model? How to succeed with this capital intensive marriage between investors and developers?

How to push regulation evolution and financial instruments to stimulate technology adoption in undeveloped markets?

What is missing to settle energy efficiency as a driver of innovation, sustainability, and new business models?
Submit your interest (Non-members)
Participation is restricted to Club Members and eMembers.
If you would prefer to contact us by email, please send to [email protected].
Our team will get in touch with you soon to confirm your participation
02/07/2020 | 14:00 - 15:30 | BST (GMT+1)
Renewables and Storage:
Perfect marriage or uneven pace?
Are ESG and compliance the renewables' aces in the hole?

Supply Chain: can the next level of innovation really foster market development? 

Should we expect any supply chain disruption, relocation, and new cost curves?

Costs x Quality - Who is going to win this clash?

Investor's appetite, demand uncertainty, impacts on financing - what are the next expansion boundaries?

What is the present and future of green bonds in financing the transition? 

What is missing to boost energy storage adoption by renewables and grid management?
Submit your interest (Non-members)
Participation is restricted to Club Members and eMembers.
If you would prefer to contact us by email, please send to [email protected].
Our team will get in touch with you soon to confirm your participation
03/07/2020 | 14:00 - 15:30 | BST (GMT+1)
Decarbonization:
Is net zero around the corner or still a long way to go?
How does the crisis impact the O&G Majors' environmental commitments and economic imperatives?

How does the energy transition fit into the business plan of O&G companies? 

What is the role of O&G venture capital in the energy transition?

Reduced gas prices and technological innovation - is this formula still attractive even in a world going decarbonized?

Is LNG still the power source of the energy transition?

Gas to Power - Golden age or end of the line?
Submit your interest (Non-members)
Participation is restricted to Club Members and eMembers.
If you would prefer to contact us by email, please send to [email protected].
Our team will get in touch with you soon to confirm your participation
THE ONLINE DISCUSSIONS
Are designed to foster candid and honest debates between our global members and invited C-level suite, creating meaningful experiences.

THE SENIORITY OF A BOARDROOM
From the convenience of your own home or office through simple and powerful technology, bringing together leaders from around the globe to discuss global entry and exit strategies.

OUR WHITEPAPERS
Give insights into summaries, solutions and information from discussions you have participated in or were not able to join, to continue the conversation in our global eCommunity.

OUR ECOMMUNITY
Offers access to our global members directory to support creating meaningful business relationships and create online discussion groups.

The seniority of the boardroom, from the convenience of your desktop
GRI Club eMeetings
are the next level of building meaningful business connections. In addition to our premium face-to-face gatherings, an exclusive private online community of global
c-level investors, lenders, holding companies, operators, developers and property owners meet
to discuss global issues impacting the
real estate
and the
infrastructure
market value chain.
The
eMeetings
are designed to provide value to our
global membership
, using simple and powerful technologies that
bring leaders together
. In a world where time is of the essence, we build insights, stimulate capital sourcing and enable deal flow. We discuss global entry and exit strategies with varied perspectives from the
comfort of your own home or office
.
The GRI eMeeting are restricted to GRI Members and eMembers.
Find out how to apply to
become an eMember
or a Member
here
.
Contact our team and check the sponsorship and exposure opportunities according to the strategy of your company.
Sponsorship Opportunities
Successful registration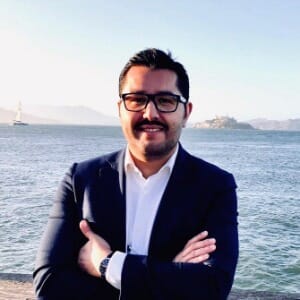 CEOProterra Capital
Mexico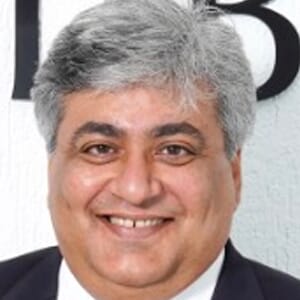 Jt.Managing PartnerCREDBERG
India
Adil Engineer is a founding Director and Managing Partner of Credberg and is based in Mumbai. Adil is responsible for Jointly leading the firms growth Strategy. He has more than 28 years of experience encompassing investment banking, investment management and construction. He has advised on deals in excess of US$ 4 billion across asset classes and the entire capital stack. Mr Engineer was previously a Partner at Brookfield Financial where he was instrumental in setting up the Indian operations and for leading the investing banking and advisory function. Managing DirectorBBVA - Mexico
Mexico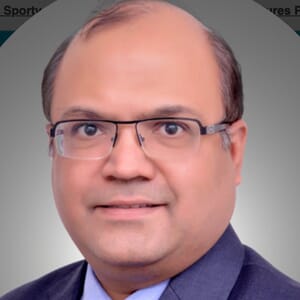 National Head – Project FinanceL&T Finance
India
He is a motivated business leader having 21 years of experience in financial sector with P&L responsibility. Experienced in providing corporate & project lending solutions to a wide spectrum of clients. As an experienced banking professional, he has a proven track record as a relationship strategist, specializing in building a group of well nurtured business partners, who are offered end to end solutions in project finance/ structured finance and other product offering, thereby creating profitable business segments for the organization. Responsible for setting business goals and building strategies to fulfill the items contained therein.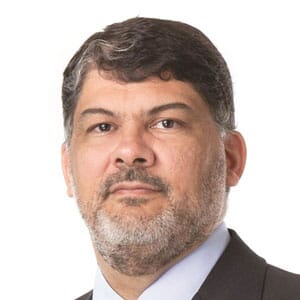 Executive Board Member/ CEO - BrazilHaitong
Brazil
Experienced Executive Board Member with a demonstrated history of working in the investment banking industry. Strong business development professional skilled in Financial Structuring, Corporate Finance, Project Finance, Investment Banking, and Public-private Partnerships.

PartnerGrupo Delta Energia
Brazil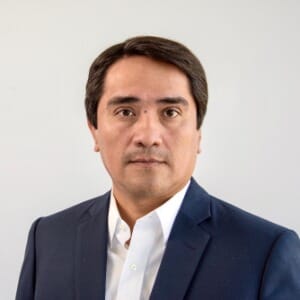 Lead Investment Officer, Infrastructure and EnergyIDB Invest
USA
I am a seasoned business executive with 20 years' experience leading the origination, structuring and management of principal and syndicated investments, including structured debt, mezzanine, and private equity. I am passionate about serving my clients, while structuring investments that adequately balance risk and return.

My areas of expertise include Energy, Infrastructure, and Extractives (Oil, Gas & Mining). I have arranged syndicated loans and mezzanine/equity investments across Latin America, Asia, and Eastern Europe. Currently, I lead business origination and structuring for IDB Invest in the Infrastructure and Energy space of Peru and Bolivia.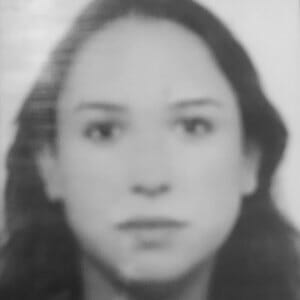 Head of Credit Risk- Corporate & Investment BankingBanco Santander
Mexico Private Equity AssociatePatria Investimentos
Colombia

Project Finance VP, EnergyItau BBA
Brazil Managing DirectorHEG Energy
Mexico Vice Presidente de GeneraciónGrupo Energía Bogotá
Colombia

MD - Middle East, South & Central AsiaENGIE Solar India
India
Amit has extensive entrepreneurial and leadership experience in Renewable Energy, Thermal Power and the Water/Wastewater sector driving growth, project execution, operational performance and change management. In the current role as Managing Director of Engie Solar for the India and Middle East Region, Amit manages a portfolio of 1GW of solar assets in India across 7 States and supports construction and engineering for other global markets. He is part of the several forums and is quite active in advocating in bringing about reforms in the power and more specifically in the Renewables sector. Amit holds a Bachelor's in Industrial Engineering from Purdue University, USA and Master's in Finance & Management from Cranfield University, UK.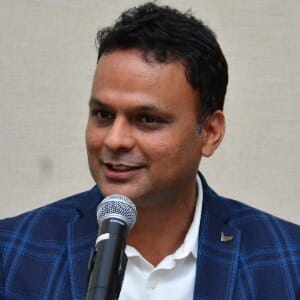 Senior Energy SpecialistThe World Bank
India
Amit has a Ph.D. in solar, Fulbright Scholar at NREL, USA and Chevening Fellow at King's College, London. He works with the World Bank and is leading a $2 billion renewable portfolio in India, Bangladesh and Maldives. It includes REWA and Charanka solar park, integrated by PM Shri Narendra Modi. The project has received the World Bank Group President Award for innovation and excellence and included in the Prime Minister's book 'A Book of Innovation: New Beginnings'. His previous assignments include the International Renewable Energy Agency (IRENA), Asian Development Bank (ADB) and the Clinton Foundation. Amit has authored two books on climate change policy & waste to energy and has several international peer-reviewed journal publications.
This event is exclusive for GRI members.