ACCESS THE MOST RELEVANT INFORMATION OF THE SECTOR
You will be seated with your peers, the most dignified people in the market, the great leaders and decision-makers, with those - who, as you, are renowned.


BUSINESS ENVIRONMENT SPREAD

GRI China-Latam Infra Summit & Week is not suitable for anyone. However if you understood that one of the main keys to success is the access to relevant information, the relationship with the correct people and the ability of identifying great opportunities, this event is for you.
THE MOST QUALIFIED LEADERS

You will connect with the government officials, entrepreneurs and all the other big players in the infrastructure industry.
Be part of the future of the Brazilian infrastructure.
It is the turning point and the story passes, necessarily, through here.
In the past four editions, the meeting has already gathered
over 700 executives, of whom almost 400 are chinese leaders, such as:
Meet our exclusive format.
GRI has no speakers, no presentations. Instead, you have a selection of closed-door discussions where everyone can participate
.
Much like a conversation in your own living room, the dynamic environment allows you to engage with your peers in an informal and collegial setting.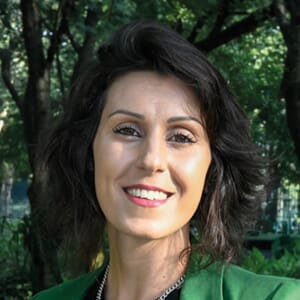 Melissa
Head of Infrastructure LatamGRI Club Infra
Graduated in Social Communication - Public Relations at Unisinos (BR), Postgraduate Institutional Advertising, Multimedia Communication and Organization of Events at the University of Florence - Italy, where she lived for seven years, she is completing an MBA in Agribusiness Management by ESALQ / USP. She has more than 10 years of experience in public relations and events with emphasis in the infrastructure and energy sectors.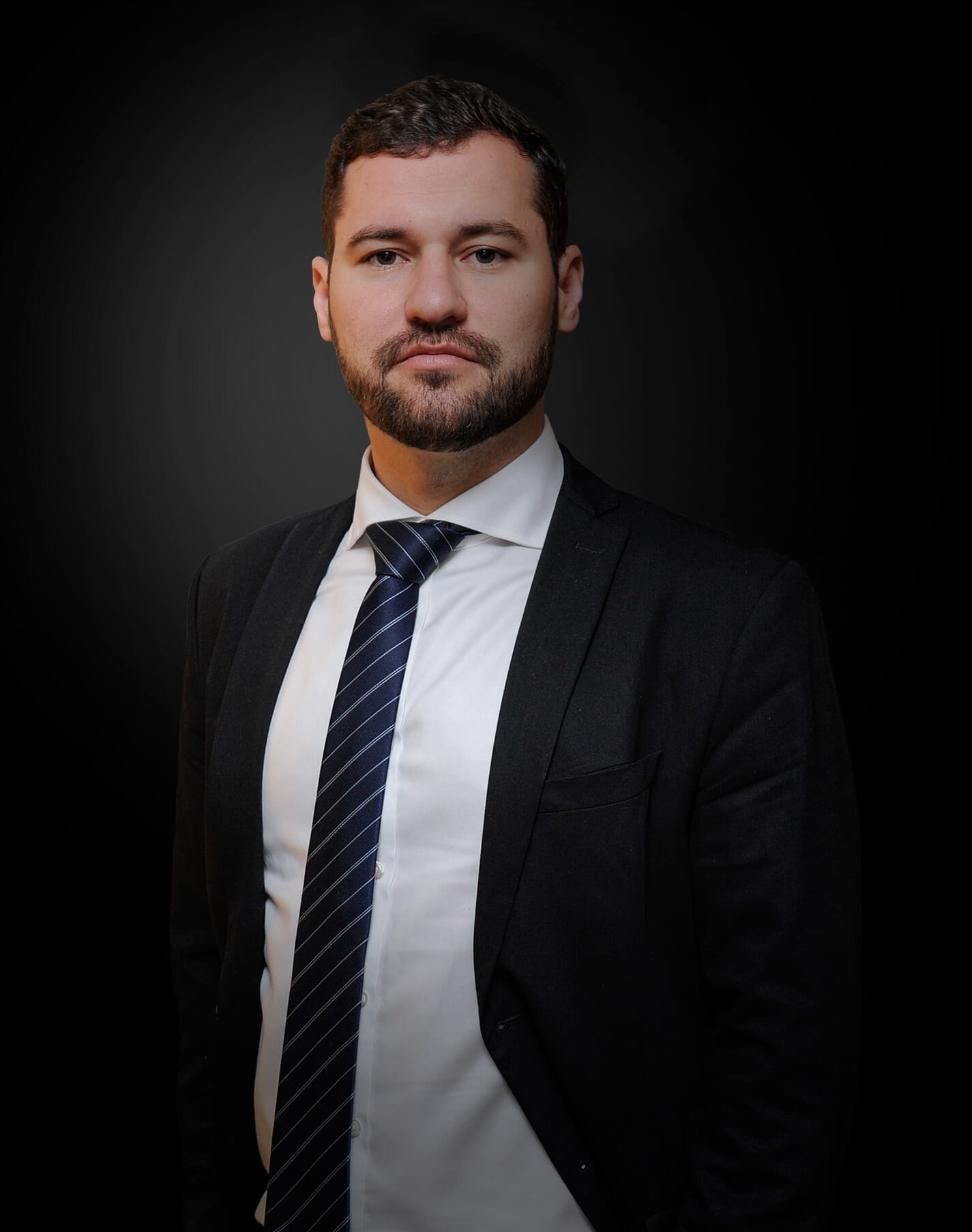 Pedro Nicolau
Pedro Nicolau
Global Head of Infrastructure
GRI Club
+55 11 98620-3494
+55 11 2391 5583
Pedro Nicolau é head global de Infraestrutura do GRI e responde pela coordenação das atividades do GRI Club Infra. Anteriormente, trabalhou na Clarion Events, na posição de head para o Brasil da divisão de Infraestrutura de Transportes, Mobilidade e Saneamento. É graduado em Relações Internacionais pela Unesp.

Alonso
Director General LatinoaméricaCDPQ Capital Mexico
Mexico
Alonso desempeña un papel clave en el desarrollo y administración de las inversiones de CDPQ en México y Latinoamérica. También establece y mantiene estrechas relaciones con instituciones públicas y privadas clave para reforzar el posicionamiento de CDPQ como un socio a largo plazo e inversionista en la región de America Latina. Antes de unirse a CDPQ México, desde 2011 fue Director Corporativo de Sector Público y Mercado de Capitales - Latinoamérica en Citi y Banamex. Anteriormente, Alonso trabajó como Director General de Banobras y Viceministro de Hacienda y Crédito Público de la Secretaría de Hacienda de México. También ocupó varios cargos en el Banco Central de México durante casi 20 años, incluyo como Director General de Operaciones.

Andre
Job title spanish - badgeSiemens no Brasil
Brazil
Job title spanish - badge

Andrés
Principal Investment OfficerInternational Finance Corporation
Mexico
Desde el año 2006, Andrés está enfocado en la originación, estructuración y administración de inversiones de deuda y capital. Actualmente radica en la Ciudad de México, donde se trasladó desde Washington DC en noviembre de 2014 y desde donde ahora dirige el negocio de infraestructura de IFC en México y Centroamérica. Cuenta con más de 12 años de experiencia en inversiones en mercados emergentes, incluyendo 10 años en el sector de energía con IFC a nivel mundial. Sus responsabilidades incluyen actualmente originar y estructurar transacciones de capital que incluyen oportunidades de co-inversión en México para el Fondo China-México de US$1200 millones administrado por la Sociedad de Gestión de Activos de IFC. Recibió un MBA de IESE Barcelona.

Benjamín
Socio, Lider del área de Energia/InfraBaker McKenzie
Mexico
Dirige el Grupo de Práctica de Energía, Minería e Infraestructura de Baker McKenzie en México. Maneja todos los asuntos legales relacionados con el desarrollo de bienes raíces, minería, infraestructura y grandes proyectos, y asesora a clientes en el desarrollo de proyectos relacionados con electricidad, petróleo, gas, combustibles, agua, desechos, GLP, GNL, biocombustibles, eficiencia energética. y licitaciones públicas convocadas por agencias gubernamentales mexicanas. Benjamín también representa a clientes ante las autoridades y agencias reguladoras en asuntos relacionados con permisos para proyectos de energía, y asesora a clientes en asuntos marítimos y de navegación, debida diligencia, contratos y financiamiento, asuntos regulatorios.

Bernardo
Director de Desarrollo de Negocio LatamVinci Concessions
Colombia
Bernardo Serafim es Director de Desarrollo de VINCI Concessions para Latinoamérica y Executive Director de Vinci Highways. Es Ingeniero Civil del Instituto Superior Técnico y Magíster en Negocios por Indeg-ISCTE Business School en Lisboa. MBA de la Universidad Católica y Universidad Nova y diploma del Programa de Desarrollo de Líderes por IBMEC. Antes de unirse a VINCI Concessions, trabajó en diferentes ciudades y posiciones: Project manager en varios proyectos de infraestructura, Country Manager para España, Business Development Director para Mozambique, Sudáfrica, Tanzania, Europa y Euroasia. Finalmente como General Manager para Colombia, Perú y Ecuador.

Bruno
CEOBMPI
Brazil
Formado em Engenharia Civil pela Universidade Federal de Minas Gerais, iniciou sua carreira no mercado financeiro no Banco Opportunity. Antes de ingressar no mundo da infraestrutura, foi Diretor Geral do Internet Group, empresa formada pelos provedores: iG, BrTurbo e iBest. Em 2009 se juntou a Angra Infra, onde como Managing Partner da gestora fez vários investimentos nos mais diversos setores da infraestrutura. Em 2013, fundou a Barbosa Mello Investimentos, holding de investimentos em Infraestrutura. Atualmente, a empresa possui investimentos nos setores de Saneamento, Energia, Infra Social e Transportes.

Bruno
PartnerMayer Brown Tauil & Chequer
Brazil
Possui experiência assessorando clientes brasileiros e estrangeiros no desenvolvimento de projetos de infraestrutura, energia, petróleo e gás, e mineração, e em operações de fusão e aquisição nesses setores, bem como em concessões, parcerias público-privadas (incluindo PMIs) e compras governamentais. Atua também em financiamento de projetos, negociação de incentivos fiscais e questões regulatórias. Foi advogado estrangeiro no Cleary Gottlieb Steen & Hamilton e sócio do escritório americano Mayer Brown. É professor em cursos de pós-graduação na Fundação Getulio Vargas (FGV) e Fundação Instituto de Pesquisas Econômicas (Fipe).

Celso
CEOSolví Participações
Brazil
CEO da Solví Soluções Industriais (SSI) do Grupo Solví. Engenheiro de Produção, MBA em Finanças - IBMEC. Experiência de mais de 22 anos no setor ambiental, atuando na implantação de Projetos de Gestão de Resíduos Sólidos no Brasil e presidiu o Instituto Solví. Presidente do Conselho Diretor da ABETRE - Associação Brasileira de Empresas de Tratamento de Resíduos e Efluentes e membro do Comitê de Resíduos da ABDIB - Associação Brasileira da Infraestrutura e Indústrias de Base.

César
Gerente General, PeruCredicorp Capital
Peru
César Ramirez tiene un MBA en Kellog School of Management, MPA en la Kennedy School of Government Harvard. Tiene más de 20 años de experiencia en inversiones. Ex Director Gerente de Petroperú, antes de comenzar en Credicorp trabajó como director general en Trafigura Colombia, ING Funds, fue vicepresidente en AIC International Investments y ocupó el puesto de especialista en inversiones en IFC.

Dênio
PresidentFonte Nova Negócios e Participações
Brazil
Dênio Cidreira is President of Itaipava Arena Fonte Nova. He is a chemical engineer graduated from UFBA and holds an MBA from FGV and Cranfield (England). He also took the Harvard Business School Product Innovation Leadership Course and the IBGC Management Advisor Course. He previously held positions in the Odebrecht Group, which he joined as Braskem's New Business Manager and gained executive experience by being part the board of several companies within the group: Santo Antonio Energia, Odebrecht Ambiental and Odebrecht Properties.

Elias
Partner - Infra and Capital ProjectsDeloitte
Brazil
Sócio da área de Infraestrutura & Projetos de Capital e líder da área de Governo e Serviços Públicos da Deloitte no Brasil. Advogado com mestrado em Políticas Públicas (FGV-EAESP) e certificado profissional de PPP (CP3P), emitido pelo Banco Mundial. Possui mais de 20 anos de experiência em assessoria de gestão pública; assessoria em projetos com organismos multilaterais; consultoria em projetos de infraestrutura; elaboração de estudos e análises do mercado de infraestrutura; estruturação de investimentos de capital social; assessoria em projetos de cidades inteligentes; consultoria em projetos de mobilidade urbana e estruturação de projetos sustentáveis e com objetivo social.

Emilio
Director Representative in MexicoCAF Development Bank of Latin America
Mexico
Responsable de las operaciones de CAF como organismo multilateral en el país ante los sectores público y privado en las áreas estratégicas de la Institución como son infraestructura, desarrollo social, financiamiento al sector privado y asistencia técnica. Representante Legal de CAF en el país.

Guilherme
Senior Vice President, InfrastructureGIC
Brazil
Guilherme Caixeta é vice-presididente de Infraestrutura do GIC, responsável por coordenar investimentos em infraestrutura na América Latina. Antes, trabalhou na Patria Infrastructure como Investment officer (diretor) e como CEO/CFO de empresas de investimento. Previamente, atuou na Votorantim Novos Negócios e no Boston Consulting Group. É engenheiro mecânico formado pelo ITA e tem MBA pela Kellogg School of Management.

Hector
Country Head BrazilInternational Finance Corporation
Brazil
Hector Gomez Ang é o Country Manager para o Brasil da International Finance Corporation (IFC) responsável pelas atividades de investimento e assessoria no Brasil. Possui 20 anos de carreira desenvolvida em mercado financeiro e negócios globais de project finance, M&A e originação de oportunidades de investimento por meio de equity e dívida.

Jean
CEO, Investment BankingGrupo Bancolombia
Colombia
Desde mayo de 2016, Jean Pierre Serani se viene desempeñando como Presidente de Banca de Inversión Bancolombia. En esta posición está a cargo de los equipos de Fusiones y Adquisiciones, Estructuración de Mercado de Capitales (ECM, DCM), Financiación Estructurada (Project Finance, Acquisition Finance), Inversiones de Capital y Situaciones Especiales. Anteriormente, por tres años fue el Presidente de Valores Bancolombia y lideró el equipo de Distribución y Ventas de Bancolombia. Previo a 2013, desempeñó diversos cargos en Banca de Inversión Bancolombia por cerca de ocho años. Jean Pierre Serani es Administrador de Negocios de EAFIT y MBA de Georgia Institute of Technology. Tiene más de 18 años experiencia en el sector financiero.

José
Senior PartnerVinci Partners
Brazil
Sr Souza é sócio da Vinci Partners desde sua fundação, e foi gestor do FIP Brasil Energia no Banco Pactual até 2009. Na Vinci, foi responsável pelo monitoramento do investimento em Equatorial Energia até 2015, membro do conselho de administração da Celpa (Centrais Eletrica do Para), Cecrisa, e ainda é conselheiro de administração do Grupo CBO. Sr. Souza é engenheiro eletricista pela Escola Federal de Engenharia de Itajubá (EFEI) e possui MBA, com concentrações em finanças e contabilidade corporativa pela University of Rochester, New York, onde recebeu a distinção Beta Gamma Sigma.

José
Managing DirectorBlackRock Real Assets
Mexico
Mr. Zertuche has over 16 years of experience investing in Mexican real assets. He is former Vice-President of I2, the leading infrastructure investment manager in Mexico acquired by BlackRock in October, 2015. His prior experience is in investment banking, including M&A, debt and equity capital markets transactions, asset management, strategy and operations. Mr. Zertuche was a founder of Infraestructura Institucional ("I2") in 2010, and served as Chief Financial and Investment Officer since its inception in 2010. Prior to founding Infraestructura Institucional, Mr. Zertuche served as Chief Investment and Control Officer of Mexico Retail Properties ("MRP Group"), which he co-founded in October 2002.

Laurie
Vicepresidenta de Desarrollo de NegociosEDF Renewables
Mexico
Laurie Fitzmaurice es Vicepresidenta de la unidad de Desarrollo de Negocios de EDF EN México. A su cargo se encuentra la apertura y desarrollo de nuevas oportunidades en el mercado mexicano en las categorías de energía solar, eólica e hidroeléctrica. Además de la expansión y el manejo del portafolio de proyectos y la inclusión de nuevos socios comerciales. Laurie se integró al grupo EDF en México en junio de 2016 y cuenta con una trayectoria de más de 20 años de experiencia en el Sector Energético. Ha dirigido diversos proyectos de gas natural, energía eólica y de biomasa en Estados Unidos, el Reino Unido y América Latina.

Leonardo
CEOGrupo CCR
Brazil
Leonardo Vianna has a degree in civil engineering from FUMEC - Fundação Mineira de Educação e Cultura and a law degree from UNIP – Universidade Paulista. Participated in major road engineering projects as Ring Road  - Anel Rodoviário de Belo Horizonte (MG), highway - Rodovia dos Bandeirantes (SP), railroad - Ferrovia do Aço (MG) and railroad - Ferrovia dos Carajás (PA) in Brazil and Expressway Nº1 in Iraq. He took part in the implementation of the highway concession Rodovia Presidente Dutra (SP-RJ) from its inception until 2002 when he was appointed CCR'S New Business Officer, position held until 2018, when he was chosen to be CEO of the CCR Group.

Manuel
Director GeneralAinda Energía & Infraestructura
Mexico
Licenciado en Economía por el MIT, cuenta con una Maestría en Administración Pública por la Universidad de Harvard. Ha ocupado cargos públicos y privados relacionados con el sector de infraestructura, entre los que destacan: Director General de Estudios de la Secretaría de Agricultura y Recursos Hidráulicos (1993–1994), socio fundador de Análisis y Desarrollo de Proyectos (ADP), Subsecretario de Transportes de la SCT (2006–2008), Jefe de la Unidad de Cambio Estructural de la SCT (2008–2009), Oficial Mayor de la Secretaría de Gobernación (2009–2010), Director General de GBM Infraestructura (2010–2015), Presidente del Consejo de Administración de Aeropuertos y Servicios Auxiliares (ASA) y Miembro Suplente del Consejo de PEMEX (2006-2007).

Marcelo
CFO AMERICASDP WORLD AMERICAS
USA
CFO of DP World Americas since 2018. Prior to DP World Americas, was acting CEO (2017) and CFO of Odebrecht Transport S.A. (from 2010 to 2018) and CFO of Rede Energia (2008). Before that had worked for almost 20 years in wholesale and investment banking holding several senior and executive positions at Unibanco, HSBC, BBM, BofA and Chase Manhattan both in Brazil and the United Kingdom. Board member of several companies in Argentina, Peru, Chile, Brazil and the Dominican Republica. Holds a degree in Economics from Pontifícia Universidade Católica do Rio de Janeiro and Executive MBA from Fundação Getúlio Vargas Sao Paulo.

Marcos
Managing PartnerBrookfield Infrastructure Partners
Brazil
Marcos Almeida is a Managing Partner and Head of South America for Brookfield's Infrastructure Group, with responsibility for expanding Brookfield's infrastructure business in the region. Mr. Almeida has more than 20 years of experience in finance and mergers & acquisitions. Prior to joining Brookfield in 2003, Mr. Almeida worked for an international consulting firm, where he advised the Brazilian government and private companies on the privatization process for various utility and telecom companies. Before that, he worked for large accounting firms in Brazil and Switzerland, and for a large bank in Germany. Mr. Almeida has a degree in economics from UFMG and an MBA from the University of São Paulo.

Mario
Socio y Director GeneralMIP - EXI CKD
Mexico
Licenciado en Economía del ITAM, con maestría y estudios de doctorado en Economía en la Universidad de California en Los Ángeles. Es socio fundador de México Infrastructure Partners (MIP) y Director General del Fondo EXI: Energía e Infraestructura. Se desempeñó a lo largo de 20 años en la Administración Pública Federal, destacando sus cargos como Subsecretario de Hidrocarburos, Presidente de la Comisión Nacional del Sistema de Ahorro para el Retiro, Coordinador de Asesores del Secretario de Hacienda y Crédito Público y Director General de Banca de Desarrollo. En 1998 recibió el premio Banamex de Economía, así como el Premio Tlacaélel de Consultoría Económica y en 2011 el Premio al Mérito Profesional ITAM.

Mauricio
Presidente - CEOOdinsa
Colombia
Mauricio Ossa Echeverri es presidente del Grupo Odinsa. Anteriormente, trabajó como vicepresidente para la región del Caribe y representante legal de Cementos Argos y como gerente de Negocios Industriales y gerente nacional de Marketing. Estudió Administración de Empresas y especialización en Marketing Internacional en la Universidad EAFIT (Medellín). También realizó el Programa de Manejo Avanzado de la Universidad de La Sabana (Bogotá) y el Programa de Manejo de la Dirección Ejecutiva de la Escuela de Administración Kellogg (Illinois).

Miguel
CIO - Colombia & PeruInternational Finance Corporation
Colombia
Tiene más de 15 años de experiencia estructurando financiamiento para proyectos de energía, gas, transporte y agua en América Latina y el Caribe. Actualmente es Jefe de Operaciones de Inversión dentro del grupo de Infraestructura y Recursos Naturales de América Latina de IFC, liderando los esfuerzos de la IFC en Centroamérica, el Caribe y las regiones andinas. Antes de unirse a IFC en 2005, trabajó en CAF y Citigroup. Tiene una licenciatura en ingeniería civil de la Universidad de los Andes en Colombia y una Maestría en Administración de Empresas de la Universidad McGill en Montreal.

Renato
PresidentBF Capital
Brazil
Renato Sucupira é engenheiro civil formado pela UFRJ e tem MBA em Finanças Corporativas pela FGV-RJ. Trabalhou no BNDES por quase 20 anos, período em que teve como principal atuação a de diretor do BNDES-Exim, desenvolvendo operações de mais de US$ 10 bilhões, com destaque para as da Embraer e a da hidrelétrica de Três Gargantas (China). Nos últimos anos, na iniciativa privada, vem atuando concentrado em infraestrutura e principalmente em operações de PPP. Hoje lidera a BF Capital, uma assessoria financeira independente.

Ricardo
Senior Principal, InfrastructureCPPIB
Brazil
Ricardo Szlejf é responsável pela área de Infraestrutura do CPPIB no Brasil e em outros países da América Latina. Anteriormente, trabalhou por dez anos nos times de investment banking do Bank of America Merrill Lynch e do Banco Santander, com foco nos setores de energia, infraestrutura e telecom. Ricardo é formado em Administração de Empresas pela FGV e tem MBA pelo INSEAD.

Sylvia
Head of WM Latam & Country Head UBSGroupUBS
Brazil
Presidente do UBS no Brasil, Sylvia responde por todas as linhas de negócio, incluindo a maior corretora do país, Investment Banking e Wealth Management. Foi responsável pelos negócios de Varejo, Seguros, Asset Management e Wealth Management do Banco HSBC para a América Latina. Ingressou no HSBC e ocupou vários cargos, incluindo CEO da área de Asset Management para as Américas e Mercados Emergentes. Começou sua carreira no Citigroup no Brasil e com atuação nos Estados Unidos, Europa e Ásia. É Engenheira Agrônoma pela USP e possui MBA pela Columbia University. Membro do Board da Edenred, multinacional Francesa, e da Brazil Foundation e faz parte do Conselho de Empresários do Instituto Ayrton Senna e do CEO Task Force on Early Childhood.

Teresa
CEOBRK Ambiental
Brazil
Teresa Vernaglia, CEO da BRK Ambiental, atuou por mais de 25 anos em posições de liderança nos setores de Telecomunicação e Energia. Teresa trabalhou por 16 anos no grupo AES e foi Presidente da AES ERGOS, do Instituto AES Brasil e da AES Atimus. Iniciou sua carreira na NEC do Brasil e antes de integrar a AES, foi Diretora de Engenharia e Operações da Nextel. Teresa Vernaglia é graduada em Engenharia Elétrica pela Faculdade de Engenharia de Sorocaba com MBA em Gestão de Negócios pelo Instituto Técnico de Aeronáutica/ESPM.

Need help?
WhatsApp Assistance
Monday to Friday - 8:30 a.m. to 6:00 p.m.