12 de abril
10:00 - 12:00 | Mexico Time (GMT-6)
Hazte miembro y participa en nuestras reuniones exclusivas.
Los líderes candidatos serán validados por nuestro equipo, que entrará en contacto con mayor información sobre el club. Como miembro de GRI, tendrás acceso a nuestra comunidad global, lo que te permitirá conectarte con más de 10.000 ejecutivos y participar en nuestros eventos.
Successful registration
Solicite su pase
Request your pass for the in-person version by including your information below
Successful registration
Credit: Aberu.Go / Shutterstock
LÍDER DEL PROYECTO

Agostina
Production and Content Director - LatAmGRI Club
En un contexto marcado por fenómenos como el nearshoring, la guerra comercial de Estados Unidos y China, y el conflicto bélico entre Rusia y Ucrania, los miembros y altos ejecutivos de México se reunirán para conversar sobre el proyecto del corredor logístico TMEC y las oportunidades que genera para detonar el real estate mexicano y posicionar al país de forma privilegiada en el mapa global. Newmark liderará la conversación aportando estudios sobre el tema y guiando la dinámica.
Discusiones
Corredor logístico T-MEC
Desde México para Norteamérica y el mundo
Coyuntura local y global

Particularidades del proyecto

Nichos de desarrollo

Desafíos público-privados
What is a Hybrid Club Meeting? How can I participate?
Our discussion co-chairs kick off the exchange of knowledge to start the event,
then you can join in the discussion as much as you wish.

What is a Hybrid
Club Meeting?
An exclusive, private, and regular gathering of Club Members with some participants meeting in-person and others joining online.
Who can join
Senior investors, lenders, asset owners, and developers active in the real estate market.

How do I join online?

Click on "Join the Event" and our team will check your eligibility. If you qualify, you will receive your GRI eMembership (no cost, no contract, no expiration date). How do I join in-person?

Click on "Request your Pass". You need a premium membership to join. Contact our team to learn more about the many benefits.
Conoce nuestro formato exclusivo
GRI no tiene panelistas o presentaciones. En cambio existe una serie de discusiones exclusivas a puertas cerradas donde todos participan.
Como una conversación en tu propia sala de estar, la atmósfera es dinámica y permite que interactúe con sus pares en un ambiente informal y calificado.
Sé patrocinador
Contacta a nuestro equipo y conoce las oportunidades de exposición que mejor se adapten a tu estrategia comercial
Oportunidades de patrocinio
Incluya su información a continuación para solicitar oportunidades de patrocinio
Successful registration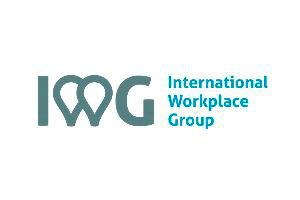 Switzerland
IWG is the leading global workspace provider with more than 3300 business centers across the globe. IWG has built an unparalleled network of office, co-working and meeting spaces for companies to use in every city in the world. Through our network of workspaces, IWG enables businesses to enhance productivity and connect over 2.5 million like-minded professionals.

Ciudad de México | CMX | Mexico
Banco Sabadell es el cuarto grupo bancario privado español, integrado por diferentes bancos, marcas, sociedades filiales y sociedades participadas que abarcan todos los ámbitos del negocio financiero bajo un denominador común: profesionalidad y calidad. Un equipo dotado de los recursos tecnológicos y comerciales más modernos, y una organización multimarca y multicanal enfocada al cliente permiten a Banco Sabadell ocupar una destacada posición en el mercado en banca personal y de empresas.

Ciudad de México | CMX | Mexico
Real Estate Consultancy specialized in providing solutions to investors developers occupiers and owners in all business lines.

Miami | FL | USA
Hospitality sector with presence worldwide (4,000+ Hotels) & 18 brands, from luxury to select service.

Bogotá | Colombia
NH Hotel Group part of Minor Hotels is an international hotel owner, trusted operator and investor, with a multi-national portfolio of over 530 properties. Through our Anantara, Avani, Elewana, Oaks, NH Hotels, NH Collection, nhow and TIVOLI properties, Minor Hotels operates in 50+ countries across Asia Pacific, the Middle East, Africa, the Indian Ocean, Europe and South America. Our excellence in achieving higher margins set us apart in the hotel industry (average>40% GOP Margin).

Ciudad de México, DF | Mexico
Newmark es una de las firmas de asesoría inmobiliaria comercial líder en el mundo. Con raíces que se remontan a 1929, nuestra sólida base nos convierte en uno de los nombres más confiables de la industria. Newmark se enorgullece de brindar el más alto nivel de servicio a nuestros clientes para satisfacer sus necesidades y superar sus expectativas. La plataforma de servicios de Newmark ofrece a los clientes una solución de fuente única para cada fase de la propiedad u ocupación de una propiedad.

Mexico City | CMX | Mexico
Deloitte presta servicios profesionales de auditoría y assurance, consultoría, asesoría financiera, asesoría en riesgos, impuestos y servicios legales, relacionados con nuestros clientes públicos y privados de diversas industrias. Con una red global de firmas miembro en más de 150 países, Deloitte brinda capacidades de clase mundial y servicio de alta calidad a sus clientes, aportando la experiencia necesaria para hacer frente a los retos más complejos de los negocios. Los más de 330,000 profesionales de Deloitte están comprometidos a lograr impactos significativos.

MEX | Mexico
SiiLA tiene como misión proporcionar inteligencia de mercado de la más alta calidad para el sector inmobiliario comercial de Latinoamérica. Sus productos abarcan: Market Analytics, FIBRA Analytics, Investor Survey y SiiLA México Index.

Mexico City | Federal District | Mexico
Global Businesses Inc. es una desarrolladora que lleva 18 años creando los mejores espacios habitacionales para venta o renta. Trabajamos con inversión americana, canadiense, israelí y libanesa.

New York | NY | USA
Fitch Ratings es un líder en la provisión de calificaciones, comentarios e investigación crediticios. Dedicada a brindar valor más allá de la calificación, por medio de opiniones crediticias independientes y prospectivas, Fitch Ratings ofrece perspectivas globales basadas en su experiencia sólida en el mercado local y conocimiento del mercado crediticio. Fitch Group es un líder global en servicios de información financiera, con operaciones en más de 30 países. Fitch Group está compuesto por: Fitch Ratings, Fitch Solutions y Fitch Learning. Con oficinas centrales en Londres y Nueva York, Fitch Group es propiedad de Hearst.
This event is exclusive for GRI members.