Walter
Manager Latin AmericaGRI Club
Al participar en este evento, puedes: Discutir temas en un formato informal, en el que todos puedan participar e interactuar

Compartir soluciones a los desafíos más comunes del mercado de infraestructura, movilidad, energía, saneamiento e infraestructura social

Construir nuevas oportunidades comerciales con inversores regionales y globales Debatir temas estratégicos para definir el futuro de los sectores y el desarrollo de nuevos proyectos de inversión

Conectarse con sus compañeros y conocer nuevos socios
ALGUNOS MIEMBROS DEL GRI CLUB INFRA
Advisory Board - Infra Club Colombia

Managing DirectorCrédit Agricole - CIB - New York
USA
Dorothée has over 17 years experience in Structured Finance, across a variety of regions. Prior to joining the Energy and Infrastructure Group Latam team in NY in 2016 as a Managing Director, she was based in Paris/London and led a number of relevant infrastructure projects in Continental Europe, the UK and Middle East, including advising and structuring of public-private parnerships and concessions contracts. She is now responsible for origination and execution of project finance transactions in the infrastructure, P&U and natural resources sectors, across Latin America. She is graduated with ESCP Europe Business school (France), and is fluent in French, Spanish and English.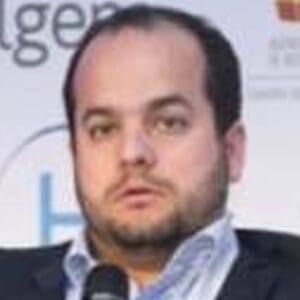 VP Business DevelopmentInkia Energy
Colombia
Seasoned leader in business development, investment banking & strategy. Extensive work in the private sector compounded with relevant experience in the public sector, providing a comprehensive approach to situations that require both technical capabilities as well as strategic acumen.

COO ConcesionesSacyr S.A. - Spain
Spain
Félix Corral es Director Global de Desarrollo de Negocios con Sacyr Concesiones, uno de los desarrolladores de infraestructura con mejor desempeño. Con más de 18 años de experiencia en el sector de infraestructura, gestionando y desarrollando proyectos en todo el mundo. Félix ofrece una visión de las necesidades y soluciones de infraestructura global, cómo los diferentes gobiernos abordan esta cuestión, cómo el sector privado puede ayudar a reducir el gasto mediante la eficiencia en la gestión de la infraestructura y los servicios públicos, cómo el capital fluye hacia proyectos de infraestructura en diferentes jurisdicciones.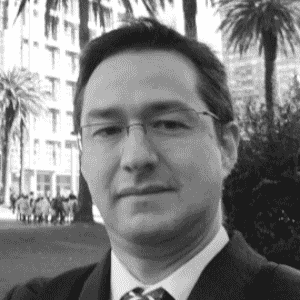 Director de Nuevos NegociosISA Interconexion Electrica
Colombia

Presidente Banca de InversiónGrupo Bancolombia
Colombia
Desde mayo de 2016, Jean Pierre Serani se viene desempeñando como Presidente de Banca de Inversión Bancolombia. En esta posición está a cargo de los equipos de Fusiones y Adquisiciones, Estructuración de Mercado de Capitales (ECM, DCM), Financiación Estructurada (Project Finance, Acquisition Finance), Inversiones de Capital y Situaciones Especiales. Anteriormente, por tres años fue el Presidente de Valores Bancolombia y lideró el equipo de Distribución y Ventas de Bancolombia. Previo a 2013, desempeñó diversos cargos en Banca de Inversión Bancolombia por cerca de ocho años. Jean Pierre Serani es Administrador de Negocios de EAFIT y MBA de Georgia Institute of Technology. Tiene más de 18 años experiencia en el sector financiero.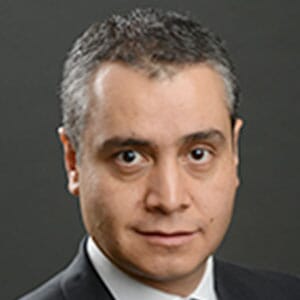 Managing Director, Latin AmericaCIBC
Colombia
Julian Torrado is responsible for the representation of CIBC Capital Markets in Colombia, including comprehensive product marketing and the origination plan for Corporate and Investment Banking transactions. These include M&A, Equity and Debt Capital Markets, Derivatives and tailored Transactional Banking Solutions. From 2012 to 2014, Mr. Torrado was Managing Director and Head of Corporate Clients Coverage for a Spain-based international financial group in Colombia. Mr. Torrado holds a law degree from the Colegio Mayor de Nuestra Senora del Rosario and received a Specialization Degree in Financial and Stock Law from the Universidad de Los Andes. Mr. Torrado is also FINRA Registered (Series 7 and Series 63).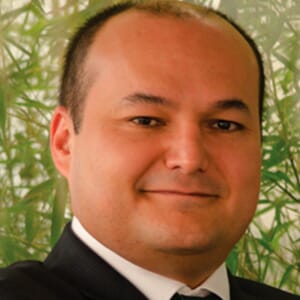 PresidenteOdinsa
Colombia
Mauricio Ossa Echeverri es presidente del Grupo Odinsa. Anteriormente, trabajó como vicepresidente para la región del Caribe y representante legal de Cementos Argos y como gerente de Negocios Industriales y gerente nacional de Marketing. Estudió Administración de Empresas y especialización en Marketing Internacional en la Universidad EAFIT (Medellín). También realizó el Programa de Manejo Avanzado de la Universidad de La Sabana (Bogotá) y el Programa de Manejo de la Dirección Ejecutiva de la Escuela de Administración Kellogg (Illinois).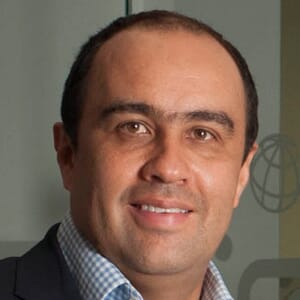 Cheif Investment OfficerIFC - International Finance Corporation - Colombia
Colombia
Tiene más de 15 años de experiencia estructurando financiamiento para proyectos de energía, gas, transporte y agua en América Latina y el Caribe. Actualmente es Jefe de Operaciones de Inversión dentro del grupo de Infraestructura y Recursos Naturales de América Latina de IFC, liderando los esfuerzos de la IFC en Centroamérica, el Caribe y las regiones andinas. Antes de unirse a IFC en 2005, trabajó en CAF y Citigroup. Tiene una licenciatura en ingeniería civil de la Universidad de los Andes en Colombia y una Maestría en Administración de Empresas de la Universidad McGill en Montreal.
Conoce nuestro formato exclusivo
GRI no tiene panelistas o presentaciones. En cambio existe una serie de discusiones exclusivas a puertas cerradas donde todos participan.
Como una conversación en tu propia sala de estar, la atmósfera es dinámica y permite que interactúe con sus pares en un ambiente informal y calificado.
This eMeeting is exclusive
for Premium members