 Alceu
Airports DirectorBrazilian Investment Partnerships Program (PPI)
Brazil

Ronei
National Aviation SecretaryMinistério da Infraestrutura
Brazil
Ronei Saggioro Glanzmann is an economist graduated from the Federal University of Juiz de Fora, with an MBA in Capital Markets from the Getúlio Vargas Foundation (FGV) and a specialization in Welfare Economics from the Universidad Pablo de Olavide in Seville, Spain. He has been a career analyst at the Central Bank of Brazil since 2003, having been assigned to the National Civil Aviation Agency (ANAC) in 2006, where he served, among other duties, as Manager of Statistical Analysis and Market Monitoring and representative of Brazil in the Panel. Statistics of the International Civil Aviation Organization (ICAO) in Montreal, Canada. In the National Secretariat of Civil Aviation (SAC) was Director of Grants and Patrimony (2011/2017).

Tiago
Deputy MD, Airport Economic RegulationANAC
Brazil
Public Policy and Government Manag Specialist - EPPGG, of the Ministry of Planning, Budget and Manag since 2011. Nowadays, acts as Head of the Dept of Airport Economic Regulation - National Civil Aviation Agency (ANAC) since September 2017. At ANAC acted as a Specialist on Civil Aviation Regulation (2008/2011), Special Adv to the Presidency (2009/2011) and Head of Dept of Institucional Planning (2012/2017). Also acted as Adv to the Exec Secretary of the Ministry of Planning, Budget and Management (2012), Technician at Brazilian Central Bank (2006/2008) and as a professor of the e-learning course at the Uni of Brasilia-UnB (2007/2008). Graduated and MS in Economy from UnB, and is ongoing to became a Doctor in Economics also from the UnB.

Andre
President and CEOSiemens no Brasil
Brazil
André Clark began his career in the Pulp&Paper industry in 1995. He has 17 years of experience in Energy, Oil&Gas, Manufacturing, Logistics and Infrastructure areas. He was CEO of Acciona for Brazil, Bolivia, Uruguay and Paraguay. Now, Mr Clark is the President and CEO of Siemens Brazil, since November, 1st, 2017. He holds Bachelor's Degree in Chemical Engineering from Universidade de São Paulo (USP) and MBA in Finance and Operations Management from New York University Stern School of Business.

Bruno
CEOBMPI
Brazil
He holds a degree in Civil Engineering from the Federal University of Minas Gerais, having started his career in the financial market at Banco Opportunity. He was previously Managing Director at Internet Group, company integrated by iG, BrTurbo and iBest. In 2009, he joined Angra Infra as Managing Partner, where he could manage a wide range of investment in infrastructure. In 2013, he founded Barbosa Mello Investimentos, an infrastructure investment holding company. The company currently has investments in sectors such as water, energy, social infrastructure, street lighting and transports.

Bruno
PartnerMayer Brown Tauil & Chequer
Brazil
Bruno counsels Brazilian and foreign clients on matters related to infrastructure projects, energy, oil and gas and mining. His experience includes mergers and acquisitions transactions, concessions, public-private partnerships, including PMIs, government purchases, project financing, tax; incentives and regulatory matters. He worked as a foreign associate in the New York office of Cleary Gottlieb Steen & Hamilton, and was a partner in the American law Firm of Mayer Brown. He is a Professor of graduate courses at Fundação Getulio Vargas (FGV).

Celso
CEOSolví Participações
Brazil
CEO of Solví Industrial Solutions (SSI), Solví´s Group. Production Engineer, MBA in Finance - IBMEC. Over 22 years' experience in the environmental sector, leading the implementation of Solid Waste Management projects in Brazil and chaired the Solví Institute. ABETRE´s Council President - Brazilian Association of Waste and Wastewater Treatment and Waste Committee Member of ABDIB - Brazilian Association of Infrastructure and Basic Industry.

Dênio
PresidentFonte Nova Negócios e Participações
Brazil
Dênio Cidreira is President of Itaipava Arena Fonte Nova. He is a chemical engineer graduated from UFBA and holds an MBA from FGV and Cranfield (England). He also took the Harvard Business School Product Innovation Leadership Course and the IBGC Management Advisor Course. He previously held positions in the Odebrecht Group, which he joined as Braskem's New Business Manager and gained executive experience by being part the board of several companies within the group: Santo Antonio Energia, Odebrecht Ambiental and Odebrecht Properties.

Elias
Partner - Infra and Capital ProjectsDeloitte
Brazil
Partner of the Infrastructure & Capital Projects and Government and Public Services Industry Leader at Deloitte in Brazil. Lawyer with a Master in Public Policy (FGV-EAESP) and PPP professional certificate (CP3P). He has more than 20 years of experience in public management advisory; advising on projects with multilateral organizations; consulting on infrastructure projects, mainly PPP; preparation of studies and analysis of the infrastructure market; structuring of social capital investments; advising on smart city projects; consulting on urban mobility projects and structuring sustainable projects with a social impact.

Guilherme
Senior Vice President, InfrastructureGIC
Brazil
Guilherme Caixeta is a Senior Vice President of Infrastructure at GIC, responsible for coordinating infrastructure investments in Latin America. Previously, he worked at Pátria Infrastructure as an investment officer and as CEO / CFO of investment firms. Previously, he worked at Votorantim Novos Negócios and at Boston Consulting Group. He is a mechanical engineer graduated from ITA and has an MBA from Kellogg School of Management.

Hector
Country Head BrazilInternational Finance Corporation
Brazil
Hector Gomez Ang is the Country Manager for Brazil of the International Finance Corporation (IFC) responsible for investment and advisory activities in Brazil. He has a 20-year career in the financial market and global business of project finance, M & A and origination of investment opportunities through equity and debt.

José
Managing PartnerVinci Partners
Brazil
Mr Souza has been with Vinci Partners since inception, and had been manager of FIP Brasil Energia while at Banco Pactual until 2009. At Vinci, Mr Souza was responsible for monitoring the investment in Equatorial Energia until 2015 and has served as board member of Celpa (Centrais Eletrica do Para), Cecrisa, and is still at the board of Grupo CBO. He holds a bachelor's degree in Electrical Engineering from Escola Federal de Engenharia de Itajubá (EFEI) and an MBA with a major in Corporate Finance and Accounting from University of Rochester, New York (Beta Gamma Sigma award).

Leonardo
CEOGrupo CCR
Brazil
Leonardo Vianna has a degree in civil engineering from FUMEC - Fundação Mineira de Educação e Cultura and a law degree from UNIP – Universidade Paulista. Participated in major road engineering projects as Ring Road  - Anel Rodoviário de Belo Horizonte (MG), highway - Rodovia dos Bandeirantes (SP), railroad - Ferrovia do Aço (MG) and railroad - Ferrovia dos Carajás (PA) in Brazil and Expressway Nº1 in Iraq. He took part in the implementation of the highway concession Rodovia Presidente Dutra (SP-RJ) from its inception until 2002 when he was appointed CCR'S New Business Officer, position held until 2018, when he was chosen to be CEO of the CCR Group.

Marcelo
CFO AMERICASDP WORLD AMERICAS
USA
CFO of DP World Americas since 2018. Prior to DP World Americas, was acting CEO (2017) and CFO of Odebrecht Transport S.A. (from 2010 to 2018) and CFO of Rede Energia (2008). Before that had worked for almost 20 years in wholesale and investment banking holding several senior and executive positions at Unibanco, HSBC, BBM, BofA and Chase Manhattan both in Brazil and the United Kingdom. Board member of several companies in Argentina, Peru, Chile, Brazil and the Dominican Republica. Holds a degree in Economics from Pontifícia Universidade Católica do Rio de Janeiro and Executive MBA from Fundação Getúlio Vargas Sao Paulo.

Marcos
Managing PartnerBrookfield Infrastructure Partners
Brazil
Marcos Almeida is a Managing Partner and Head of South America for Brookfield's Infrastructure Group, with responsibility for expanding Brookfield's infrastructure business in the region. Mr. Almeida has more than 20 years of experience in finance and mergers & acquisitions. Prior to joining Brookfield in 2003, Mr. Almeida worked for an international consulting firm, where he advised the Brazilian government and private companies on the privatization process for various utility and telecom companies. Before that, he worked for large accounting firms in Brazil and Switzerland, and for a large bank in Germany. Mr. Almeida has a degree in economics from UFMG and an MBA from the University of São Paulo.

Renato
PresidentBF Capital
Brazil
Civil Engineer from Universidade Federal do Rio de Janeiro (UFRJ) and MBA in Corporate Finance from Fundação Getulio Vargas (FGV-RJ). Renato worked at BNDES between 1986 and 2004, with its main role being Director of BNDES-EXIM. Over the past seven years he has led an independent financial advisory company, with operations surpassing R$ 15 billion in project financing.

Sylvia
Head of WM Latam & Country Head UBSGroupUBS
Brazil
CEO of UBS in Brazil, Sylvia is responsible for all business lines, including the country's largest brokerage firm, Investment Banking and Wealth Management. She was responsible for the strategic direction and management of Retail Banking, Insurance, Wealth Management and Asset Management for HSBC across Latin America. She joined HSBC and held a number of positions including CEO of Asset Management for the Americas and Emerging Markets. She began her career at Citigroup in Brazil, acting in the United States, Europe and Asia. She holds a BS in Engineering from the USP – Brazil, and an MBA from Columbia University. Is currently a member of the Board of Edenred, Brazil Foundation NGO and also supports Instituto Ayrton Senna.

Teresa
CEOBRK Ambiental
Brazil
Teresa Vernaglia, CEO of BRK Ambiental, has served for more than 25 years in leadership positions in the Telecommunication and Energy sectors. Teresa worked for 16 years in the AES group and was President of AES ERGOS, AES Brasil Institute and AES Atimus. She started her career at NEC Brasil and before joining AES, was Director of Engineering and Operations at Nextel. Teresa Vernaglia holds a degree in Electrical Engineering from the Faculty of Engineering of Sorocaba and an MBA in Business Management from the Instituto Técnico de Aeronáutica / ESPM.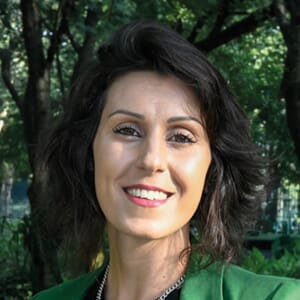 Melissa
Head of Infrastructure LatamGRI Club Infra
Graduated in Social Communication - Public Relations at Unisinos (BR), Postgraduate Institutional Advertising, Multimedia Communication and Organization of Events at the University of Florence - Italy, where she lived for seven years, she is completing an MBA in Agribusiness Management by ESALQ / USP. She has more than 10 years of experience in public relations and events with emphasis in the infrastructure and energy sectors.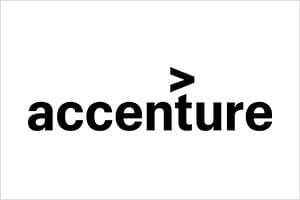 São Paulo | SP | Brazil
Accenture is a leading global professional services company, providing a broad range of services and solutions in strategy, consulting, digital, technology and operations. Combining unmatched experience and specialized skills across more than 40 industries and all business functions – underpinned by the world's largest delivery network – Accenture works at the intersection of business and technology to help clients improve their performance and create sustainable value for their stakeholders. With approximately 442,000 people serving clients in more than 120 countries, Accenture drives innovation to improve the way the world works and lives. Visit us at www.accenture.com.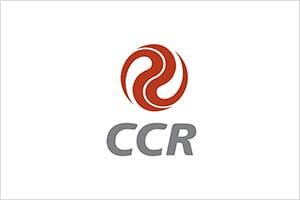 São Paulo | SP | Brazil
CCR Group is one of the major infrastructure concession companies in Latin America. Divided into four business units, CCR Highways SP, CCR Highways BR, CCR Mobility and CCR Airports, the company operates in the main transportation modes in the region. In the road segment, it controls 3,265 kilometres of highways in four Brazilian states where the highest concentration of GDP passes through. In the transportation of passengers, it holds the concessions of lines 4 and recently won the auction to manage lines 5 and 17 of the São Paulo metro system. In addition, it is responsible for the boat system and the VLT in Rio de Janeiro and the subway operation in the capital of Bahia, Salvador. In airport concessions, the company operates in the airports of Quito (Ecuador), San José (Costa Rica), Curaçao and Belo Horizonte (Brazil). Besides, the CCR Group also has expertise in high-capacity data transmission and airport services in the United States.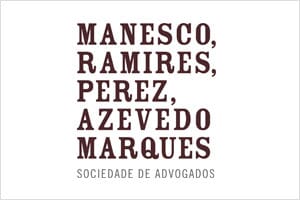 São Paulo | SP | Brazil
Manesco, Ramires, Perez, Azevedo Marques Law Firm was founded in 1991. The company had a central role during the institutional changes that occurred in Brazil since the enactment of the Brazilian Constitution of 1988 and participated in the most relevant infrastructure projects since the 1990, offering legal assistance in public and corporate law to public and private agents. Specifically in infrastructure, the Firm supports the structuring of large commercial ventures, either in the public area (concessions and PPPs) or in the private sector (EPC contracts). It has also consistently assisted the government in reviewing regulatory frameworks to enable investments to be made in a modern and secure institutional environment.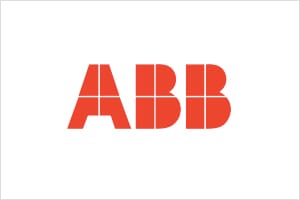 Guarulhos | SP | Brazil
ABB (ABBN: SIX Swiss Ex) is a pioneering technology leader in electrification products, robotics and motion, industrial automation and power grids, serving customers in utilities, industry and transport & infrastructure globally. Continuing a history of innovation spanning more than 130 years, ABB today is writing the future of industrial digitalization and driving the Energy and Fourth Industrial Revolutions. As title partner of Formula E, the fully electric international FIA motorsport class, ABB is pushing the boundaries of e-mobility to contribute to a sustainable future. ABB operates in more than 100 countries with about 136,000 employees.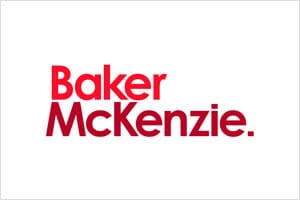 Ciudad de México | Federal District | Mexico
Baker McKenzie is recognized worldwide for its best-in-class client service, practices and for carrying out the most deals year-after-year through our unmatched global platform across 77 offices and 47 emerging and developed countries. Companies based in or with operations in Latin America, routinely rely on our leading cross-border and Latin America energy, mining & infrastructure attorneys for their most important transactional and disputes matters. As the largest law firm in Latin America with over 850 attorneys, we offer clients 60+ years of on-the-ground presence in the region, unique coverage in Latin America across our 15 offices and 7 countries*, and from major finance centers globally. *Through a cooperation agreement with Trench Rossi Watanabe, a Brazilian law firm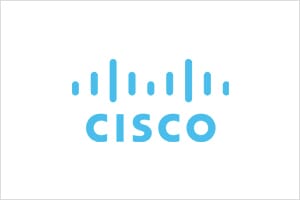 São Paulo | SP | Brazil
Cisco (NASDAQ: CSCO) is a world leader in technology that has made the Internet work since 1984. Its employees, products and partners help society securely connect and take advantage of tomorrow's digital transformation opportunities. For more information, visit http://thenetwork.cisco.com.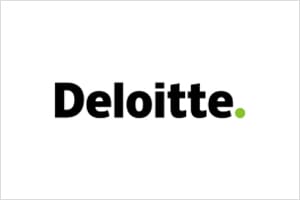 São Paulo | SP | Brazil
Deloitte is one of the world's leading firms, delivering outstanding management, consulting and advisory services in 154 countries, to more than one-half of the largest companies listed in Fortune Global 500, as well as public enterprises and institutions, locally important clients and fast-growing multinational companies. Deloitte is committed to driving economic growth and supporting a sustainable society. Using the Deloitte Network's insights to handling challenges and opportunities is the gateway to achieving individual growth, business success and to creating a prosperous society. Deloitte has an infrastructure and capital projects team that provides a wide range of services throughout the asset lifecycle, combining global best practices from their experience on the world's largest and most complex projects to help clients to maximize the value of their investment. We advise public and private sector projects commissioners, as well as both sides of a public-private partnership.

Lima | Peru
We are a Peruvian company with more than 84 years of experience, organized into three business lines: Engineering and Construction, Infrastructure and Real Estate. We have permanent operations in Peru, Chile, and Colombia, which allow us to offer our services at a regional market. And have participated in the development of projects in 13 countries in Latin America and the Caribbean, highlighting in all of them the excellence of our operations and our responsibility with the development of the communities in which we operate. Our vision of being the most reliable engineering and infrastructure company in Latin America demonstrates our commitment to do things well and work with the highest management standards to gain the trust of our customers.

Indaiatuba | SP | Brazil
John Deere is a global leader for agricultural and forestry machines production and also a major manufacturer of heavy equipments for construction and mining. Due to the company's vision of the future based on innovation, John Deere invests millions of dollars per day in research and development. Recently, the company launched its Parts Distribution Center and two construction factories. These and other actions shows the commitment to the brazilian agriculture and infraestructure sectors. In Brazil, John Deere has four thousand employees, alocated in five factories and the Regional Office.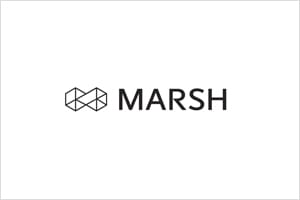 Sao PAulo | SP | Brazil
Marsh-JLT Specialty is the world's leading risk advisory and broking business for the Infrastructure Sector. Marsh-JLT Specialty delivers all phases of service to clients, comprising advice, risk transfer including insurance placement and the handling of claims. We help our clients with the complex nature of their risk management requirements, deliver growth, enhance returns, release capital and secure staff & assets in a world of continuous change.

São Paulo | SP | Brazil
Stocche Forbes is formed by attorneys with extensive experience advising Brazilian and foreign entities doing business in all economic sectors in Brazil. Our teams are equipped to handle the most complex and sophisticated legal issues impacting our clients' activities. Expertise on structuring, development and financing of projects. We've participated in project finance transactions involving structured financing and domestic transactions. Also have a strong track record in project development, covering corporate structuring. Stocche Forbes strives to form long term strategic relationships with its clients, forged on the trust that the firm will provide services at the highest standards of efficiency, responsiveness, quality and ethics, proactively seeking to identify and understand the issues that are relevant to our clients' business, and offering creative and practical solutions.

Sydney | Australia
The Global Infrastructure Hub is the only organisation dedicated solely to infrastructure in both developed and emerging markets. We focus on collaborating with governments, the private sector, multilateral development banks and other international organisations to promote the enabling environment that will allow the identification and development of infrastructure projects that are high-quality, resilient, sustainable and needed, in a rapidly-evolving world. Our aim is to help bridge the gap between public and private sectors, helping governments unlock trillions of dollars in private investment to fund much needed public infrastructure, creating productive economies and more liveable cities.

Need help?
WhatsApp Assistance
Monday to Friday - 8:30 a.m. to 6:00 p.m.