Post COP26 - Which decisions can be converted into actions?
Private discussion groups designed to share experiences and understand the main challenges and opportunities on global energy transitions initiatives.
23 - 25 February
14:00 - 15:15 | Greenwich Mean Time (GMT+0)
Join the event by applying for a premium membership.
This membership will grant you access to our global community, allowing you to connect with more than 10K members, as well as to participate unlimitedly in our online events.
Successful registration
57 people are attending
Credit: New Africa / Shutterstock

Guilherme
Director, InfrastructureGRI Club

Kelly
DirectorGRI Club
Kelly Naomi Tamaribuchi is responsible for Business Development in the Infrastructure Division at GRI Club. Joined the company in 2017, speaks English and Spanish and today manages clients in almost all Latin America and USA. She is also coordinating eMeetings in Chile, Peru and Brazil. Post graduation in Marketing (Mackenzie University), has more than 15 years in Sales experience.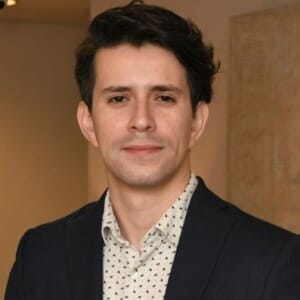 Moisés
Executive Director, Global InfrastructureGRI Club

Surekha
Director - InfrastructureGRI Club
+91-9920075521
9920075521

Walter
Manager Latin AmericaGRI Club
Governments, companies and society are increasingly looking for ways to mitigate the impacts of climate change caused by industrial activity.
In the infrastructure sector, players are committed to moving away from fossil fuel sources towards low-carbon energy systems.
At the 3rd GRI Global Energy Transition eSummit, we meet again with government officials, investors, developers and experts who will share different strategies, decarbonisation policies, solutions and challenges faced in achieving climate neutrality around the globe.
When it comes to exchanging know-how and meeting the right people, physical barriers no longer exist. Join us for the most influential dialogue with the high-level infrastructure and energy leaderships - as if they were sitting right in your living room.
Networking & Interactive Format
Our discussion co-chairs kick off the knowledge exchange. After that, you can join is as much or as little as you like; peer-to-peer, capital to product, and behind closed doors.
Plan your business meetings and network with the eSummit participants
Private, candid discussions designed to foster dealflow and interaction; not just the listed co-chairs, but everyone in the room
Arrange a video call, or check who's online right now (green highlighted headshot) to message instantly
Follow our matchmaking suggestions, with AI generated business leads based on your inputted preferences
Become a Sponsor
Contact our team and check the sponsorship and exposure opportunities according to the strategy of your company.
Sponsorship opportunities
Successful registration
Confirmed Participants
Plan your
business meetings
and
network
with the
eSummit participants
. Arrange a
video call
, or check who's online right (green highlight) now to message instantly.
Premium Members only
,
inquire here for an upgrade
.