Global Airport Sector - Poised to soar the skies or too soon to say?
Private discussion groups designed to share experiences and understand shifting risk/return fundamentals in the Aviation industry.
06th - 08th July
14:00 - 15:15 | British Summer Time (GMT+1)
Submit your interest (Non-members)
* Required fields
Our team will get in touch with you soon to confirm your participation
127 people are attending
Credit: Lucca-herMann / Unsplash
EVENT MANAGER

Surekha
Director - InfrastructureGRI Club
+91-9920075521
9920075521
Entering the second half of 2021, the worst of the aviation industry's COVID-19 downturn may be behind us, but the pandemic's impact is not. Just how long its effects will linger is an open question, but the road to recovery looks long and winding.
The aviation industry outlook from just 1.5 years ago already feels like it's from some distant past. At that time, rosy growth predictions made it seem like the industry's good times would continue indefinitely. But what a difference a year makes. The COVID-19 pandemic put the aviation industry in a crisis much deeper than ever before. A long stretch of sustained growth was stopped in its tracks in 2020. While domestic passenger traffic for all large countries is gradually reaching pre-Covid levels, the restrictions on international travel makes it tough for the sector to bounce back completely. The increasing vaccination pace definitely gives the airport operators and other stakeholders a hope of a faster recovery.
When it comes to exchanging know-how and meeting the right people, physical barriers no longer exist. Join us for the most influential dialogue with the high-level infrastructure and energy leaderships - as if they were sitting right in your living room.
Networking & Interactive Format
Our discussion co-chairs kick off the knowledge exchange. After that, you can join is as much or as little as you like; peer-to-peer, capital to product, and behind closed doors.
Plan your business meetings and network with the eSummit participants
Private, candid discussions designed to foster dealflow and interaction; not just the listed co-chairs, but everyone in the room
Arrange a video call, or check who's online right now (green highlighted headshot) to message instantly
Follow our matchmaking suggestions, with AI generated business leads based on your inputted preferences
Online Sessions
06th July, 14:00 - 15:15, BST (GMT+1)
Economic Recovery Mechanisms
Recovery Incentives - What support was provided to airport operators by governments of developed markets?
What does the road ahead look like for new concessions?
Can the deepening of airport infrastructure to smaller cities be the key for recovery in emerging economies?
Funding & Investors - Are investors still cautious in their approach?
07th July, 14:00 - 15:15, BST (GMT+1)
Focus on Sustainability & Technology
Silver lining to the cloud?
Which innovative technology deployments have helped the sector and are here to stay?
In light of the pandemic, will sustainable designs & net zero emissions be in focus?
Data Capture - Can technology help in predicting changing passenger travel behaviour?
08th July, 14:00 - 15:15, BST (GMT+1)
The New Operational Reality for the Airport Operators
What are the expectations from the 2nd half of 2021?
ROI, Opportunities & Challenges - How can airport operators reduce their dependence for revenue on passenger traffic?
Navigating COVID & Other Black Swans - How to de-risk and future proof the businesses?

Eduardo
Hayden Carvalhaes Neto
PartnerLefosse Advogados
Brazil
Eduardo Hayden Carvalhaes Neto holds a PhD and a Master's Degree in Public Law issued by the University of São Paulo, graduated in Law at the São Paulo Catholic University and is the partner responsible for the Public Law and Regulation of LEFOSSE. His work focuses in concessions, PPPs, concessions, public procurement, public services and regulated markets (energy, aviation, logistics, transportation, telecoms, mining, roads, airports, seaports, construction and O&G, among others). He is the President of the Brazilian Association of IT and Communications (ABDTIC) and a member of the International Bar Association and of the Brazilian Bar Associations at São Paulo, Rio de Janeiro and Brasília.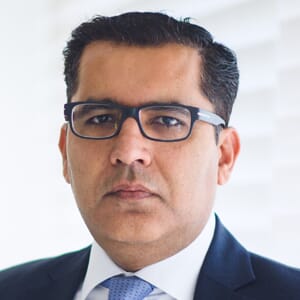 Practice Head–Projects & InfrastructureShardul Amarchand Mangaldas & Co
India
Jatin is part of the management board of the Firm. He has extensive experience in urban infrastructure, conventional & renewable energy, roads, ports, airports, railways, power, and oil & gas sector in India and the sub-continent. Jatin has been consistently ranked in 'Band 1' by Chambers and Partners; 'Leading Lawyer' by Legal 500, IFLR1000 & Asialaw Profiles and 'Thought Leader' by WWL 2019. He has advised on several marquee transactions including privatisation of Delhi & Mumbai airports, re-gasification projects by IOC, PLL & others and Turkmenistan-Afghanistan-Pakistan-India pipeline projects. Currently he is advising GMR Infrastructure on divestment of major shareholding (over USD 1 billion) in GMR Airports Ltd.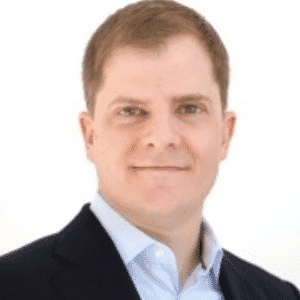 CEONoida International Airport Ltd.
India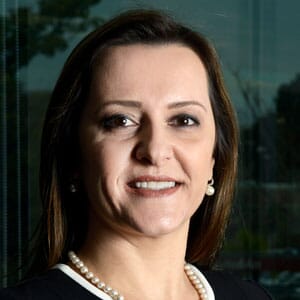 CEO CCR AeroportosCCR
Brazil
Master in Production Engineering, International MBA in Business, Postgraduate in Project Management, Risk Management and Compliance and Graduation in Mathematics. CEO at CCR Airports, leading business development and operations in Brazil, Latin America, Caribbean and the USA. Former CEO of the Highway Concessionaire CCR AutoBAn, CCR Group´s CIO and Director at EngelogTec, the Group's technology excellence center. Also acts as a Chairwoman and Board Member in national and international businesses. With over 20 years professional experiences in infrastructure sector, such as Airports, Highways, Urban mobility, including major business transformation projects and consultancy at the beginning of the career.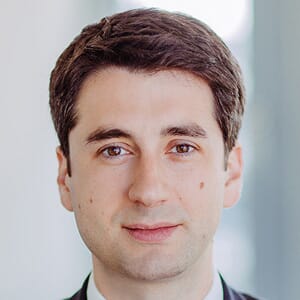 Director, M&AAviAlliance GmbH
Germany
Ionut Doldor is Director M&A and heads Latin America and India business development at AviAlliance. He has more than 10 years of experience in leading multi-disciplinary teams for airport privatizations and investments, being involved in numerous projects across the globe on both buy- and sell-side. Examples include divestments of airports in the UK as well as bids in Portugal, Puerto Rico, Chile, Brazil and India. Ionut has joined AviAlliance in 2016, and has previously worked in Spain with Ferrovial Airports and in the UK at Heathrow Airport. He has degrees in business administration, economics and finance.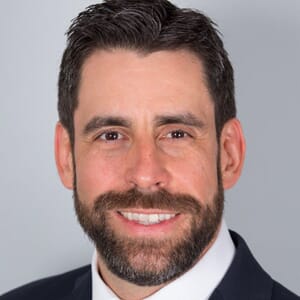 Vice President, EconomicsACI World
Canada
Patrick Lucas is Director, Economics at ACI World and has been with the organization since 2011. An economist by profession, Patrick is responsible for ACI World's global economic policy positions and for ACI's analytical outputs. He has led the authorship of ACI's major flagship publications: the World Airport Traffic Report and the Airport Economics Report. He also oversees the production of ACI's World Airport Traffic Forecasts and Airport Economics Key Performance Indicators. Lastly, Patrick delivers several courses in Airport Economics as a member of ACI's Global Training Faculty. Prior to joining ACI, Patrick worked for a UN stats office where he contributed to major global reports aimed at monitoring economic and social progress.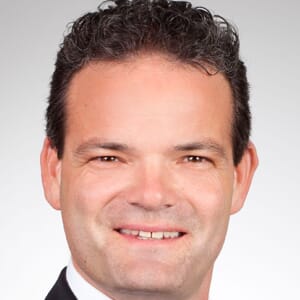 Managing DirectorMunich Airport International
Germany
Ralf is leading Munich Airport's International Business since 2010 and created Munich Airport International in 2017 which he leads as Managing Director. He has been working in the aviation sector since more than 16 years with vast experience in airport planning, operations and management. Ralf successfully expanded Munich Airport's international activities from consulting to management and investments. He developed a group of companies with more than 100 aviation experts supporting governments, airport operators or infra investors with advisory. He is chairman of the Board of various companies and member of the core leadership of FMG, the operator company of Munich Airport, the only 5-star airport in Europe and Top 5 Airport in the World.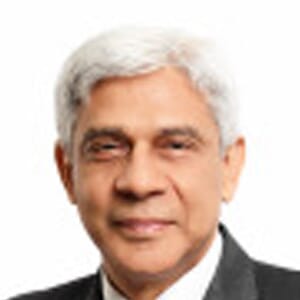 Infrastructure | Airports | PPP| Renewables | AdvisorySidharath Kapur
India
Sidharath has leadership experience of over 32 years in infrastructure and financial services covering airports, renewable energy, real estate, oil and gas and investment banking. Sidharath spent the last decade in the airport sector and brings deep insight of the airport business and strategy. He was Executive Director at GMR Airports and was key in the expansion and value creation at GMR group's airport business. As part of his role he was responsible for successful bids of airports of Male, Crete, Cebu, Goa and Nagpur. He was also CEO-Airports with the Adani Group, leading the group's new airport business forward including setting up the initial team. More recently he lead as CEO of Acme Solar - a large Indian renewable energy company.

Chief Operating OfficerAvports
USA

Head - Business DevelopmentMalaysia Airports
Malaysia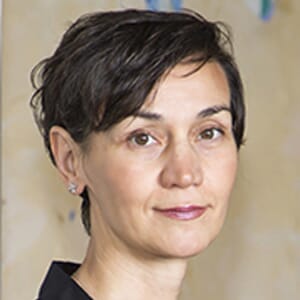 Non Executive Board DirectorGlobalvia
Spain
Mar Beltran is a Director of the Board of Globalvia and Member of the Climate Infrastructure Partnership Forum. A non executive director and a Member of the Australian Institute of Company Directors with extensive experience in public and private infrastructure boards. A regular member of the Remunerations and Audit and Risk Committees of the Board, I have worked for over a decade in both Europe and the Asia Pacific. With experience in international policy for both the public and private sectors and have extensive investment experience across equity and debt. Degree in Aeronautical Engineering in Madrid and Executive MBA at Australia Graduate School of Management (AGSM).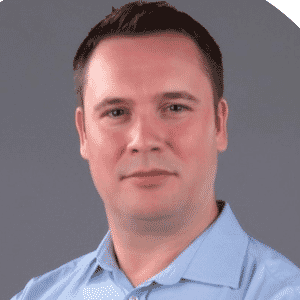 Head - Forecasting & Customer InsightDubai International
UAE
Nick is Head of Forecasting & Customer Insight at Dubai Airports. Before joining Dubai Airports, Nick had experiences at Menzies Aviation, Virgin Atlantic Airways, and Emirates Airline.

VP - Engineering & MaintenanceBIAL
India

Head of Technology StrategySITA
USA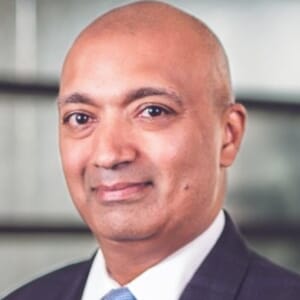 President & CEOCarlyle Airport Group
USA
Founding Chief Executive of Carlyle Airport Group (CAG), The Carlyle Group's global airport development and investment platform. Airport investment and management career spans over 25 years, including involvement in more than 50 airport P3 transactions globally. Former President and CEO of CCR USA. Before that, founder and CEO of Sigma Infrastructure Partners and SVP at Airports Worldwide. Experience also includes leading airport transactions in the United States and globally for Vantage Airport Group and Airport Group International. Directly involved in key US P3 airport transactions, as well as airport privatizations in Europe, the Americas and Caribbean, and Australasia.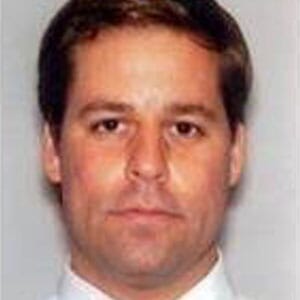 Senior VP Global Investment & ManagementFraport
Germany
Over 12 years experience at leading companies and investment banks including Zurich Airport, Lehman Brothers and Barclays Capital. Advised Board of Directors and Executives and also acted as the principal investor in mergers and acquisitions, debt and equity capital raisings and private equity transactions. Extensive international experience including in Brazil, South America, the UK, Western Europe, C&EE, Asia, Russia and the Middle East.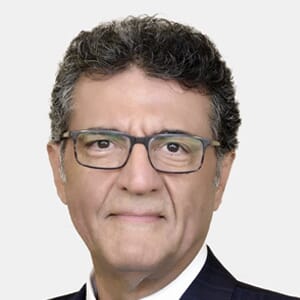 CEOAdani Airport
India
For more than 30 years, Ben Zandi has been a driving force behind business turnarounds, mergers and acquisitions, commercial expansion and industry reinvention. Mr. Zandi takes an active role in re-imaging airport travel with pioneering technologies, retail concepts and new levels of customer experience. Ben has been on the leading edge of brand redevelopment, growth, and scalability in performance management. Ben was the President and Chief Executive Officer of Fraport USA, the North American division of Fraport Group, where the operations extended from Pittsburgh, Cleveland, and Baltimore‐Washington to JetBlue's Terminal 5 at JFK and the new $1.2 billion Nashville International Airport.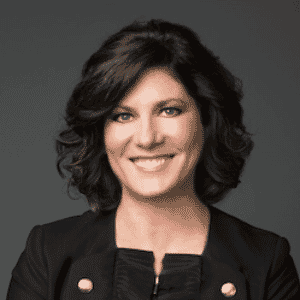 DirectorLouis Lambert International Airport
USA
Rhonda Hamm-Niebruegge has been the Director of St. Louis Lambert International Airport since January 2010. She is also Chairwoman of the 17-member St. Louis Airport Commission. She is also Chairwoman of the 17-member St. Louis Airport Commission. Prior to STL, Ms. Hamm-Niebruegge logged over 25 years in aviation management positions with American Airlines, Trans World Airlines (TWA) and Ozark Air Lines; a majority of her career has been based in St. Louis, Missouri. She's the current Chairperson of the Board of Christian Hospital; former Chairperson of the Advisory Board of John Cook School of Business at Saint Louis University; and past President of the Board of Habitat for Humanity Saint Louis.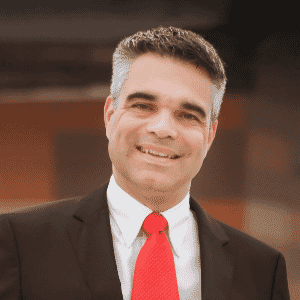 Chief Executive OfficerZurich Airport Latin America
Brazil
Become a Sponsor
Contact our team and check the sponsorship and exposure opportunities according to the strategy of your company.
Sponsorship opportunities
Successful registration
Confirmed Participants
Plan your
business meetings
and
network
with the
eSummit participants
. Arrange a
video call
, or check who's online right (green highlight) now to message instantly.
Premium Members only
,
inquire here for an upgrade
.

Sr. VP FinanceFeedback Infra
India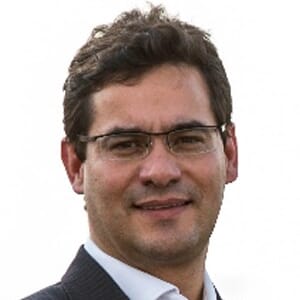 PartnerVallya
Brazil
Has been worked in infrastructure projects since heavy construction, teleom and concessions of highways, airports and urban mobility modals. He was responsible for coordinating and facilitating important bidding processes in the companies he worked for, including the winning consortia of the Confins Airport concessions, in addition the acquisition of Quito, Curaçao and São José Airports. To that end, he served in important C level positions of companies such as CCR Gropup and Brasil Telecom. Nevertheless, he worked directly at the concessionaires, having the emblematic participation, for almost 5 years, in BH Airport as director of infrastructure and as president of the concessionaire.

Business Development LATAMEgis Engenharia e Consultoria
Mexico
Agathe Vigne is in charge of Business Development for Egis Projects in Latin America. She has a Master's degree from Lyon's Institute of Political studies and the Faculty of Economics of Lyon II, with a specialization in Latin American Energy Policy. After various research projects on Mexico's national oil company Pemex, she occupied several positions in the French Embassy's trade and investment office, in Madrid and Mexico. Her current activities aim at developing partnerships with both public and private actors in Mexico in the infrastructure sector, more specifically to implement new technologies and know-how in road operation and maintenance.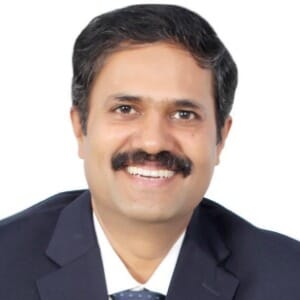 Chief GM - IT & Highway OperationsNHAI
India
Akhilesh Srivastava is one of the most tech-savvy bureaucrat, who is globally known for his passion for innovative skills and Digital solutions. He is currently working as Chief General Manager (IT & Highway Operations) in NHAI. He is the man behind the India's most successful digital program – FASTag, the electronic toll collection system on national highways. He has modernised the Indian highway sector in last 4 years. Introduced IOT devices and latest digital technologies in the project life cycle of highways. Completed geo-fencing the national highways and established state of art Command Control Centre.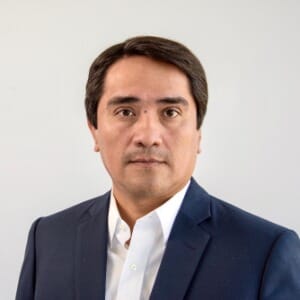 Lead Investment Officer, Infrastructure and EnergyIDB Invest
Peru
I am a seasoned business executive with 20 years' experience leading the origination, structuring and management of principal and syndicated investments, including structured debt, mezzanine, and private equity. I am passionate about serving my clients, while structuring investments that adequately balance risk and return.

My areas of expertise include Energy, Infrastructure, and Extractives (Oil, Gas & Mining). I have arranged syndicated loans and mezzanine/equity investments across Latin America, Asia, and Eastern Europe. Currently, I lead business origination and structuring for IDB Invest in the Infrastructure and Energy space of Peru and Bolivia.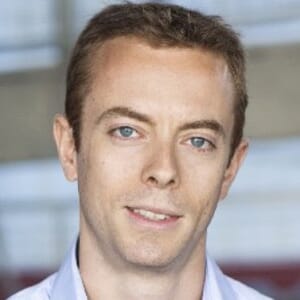 Global Sector Lead for AirportsIFC
UAE
Alexandre has over fifteen years of international banking experience, in both investment and advisory positions with HSBC, Macquarie Capital, and at IFC since 2009, where he covers the MENA region, as well as airports sector coverage globally. His aviation transaction experience includes public sector sell-side advisory for ECM/IPO type transactions, as well as PPP concession type models, in addition to buy-side airport advisory and investment mandates, and he is currently involved in 3 active global airport sell-side transactions. Alexandre is a business school graduate from HEC Paris, and holds an economics degree from McGill University in Montreal. Airports - International DevelopmentGroupe ADP
France
Over 10 years of experience in airport sector holding several roles and positions in concessions projects and companies (bid & structuring, Board member, on-site management). Worldwide track record with projects in Latin America, Africa, Europe and Asia-Pacific.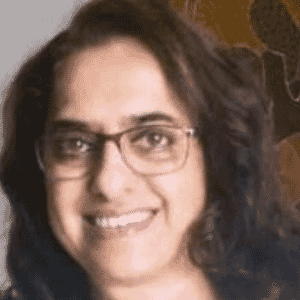 Executive Director - Direct InvestmentsNIIF
India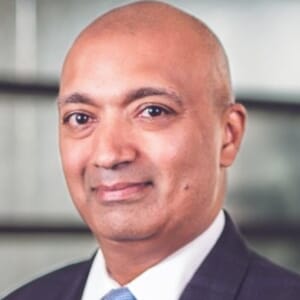 President & CEOCarlyle Airport Group
USA
Founding Chief Executive of Carlyle Airport Group (CAG), The Carlyle Group's global airport development and investment platform. Airport investment and management career spans over 25 years, including involvement in more than 50 airport P3 transactions globally. Former President and CEO of CCR USA. Before that, founder and CEO of Sigma Infrastructure Partners and SVP at Airports Worldwide. Experience also includes leading airport transactions in the United States and globally for Vantage Airport Group and Airport Group International. Directly involved in key US P3 airport transactions, as well as airport privatizations in Europe, the Americas and Caribbean, and Australasia.

Partner - InfrastructureBMA
Brazil
Ana Cândida experience involves various Administrative Law matters: public procurement and government agreements, concession of public services, public-private partnerships, public companies, administrative corruption, accountability and fiscal responsibility, corporate social investment, regulated sectors, administrative proceedings with public and controlling entities (Audit Courts and Comptrollers).She participated in relevant infrastructure projects related to airport, port,railway and water and sewage sectors. She is internationally referenced in relevant legal guides, such as Chambers & Partners Latin America and The Legal 500. She is also CP³P-F certified, that's granted by the APGM Public–Private Partnerships Certification Program™.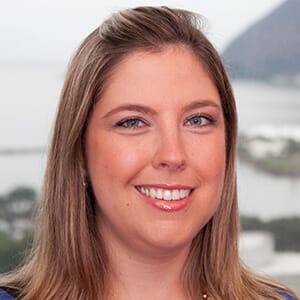 PartnerVeirano Advogados
Brazil
Ana Carolina Barretto heads the Projects, Banking and Natural Resources practice at Veirano Advogados. She specializes in project finance and infrastructure development. Ms. Barretto represents sponsors, lenders, EPC contractors and equipment suppliers with their acquisition, development and financing of infrastructure projects. She has advised clients on some of the most prominent infrastructure and project finance deals in Brazil. Ms. Barretto is widely recognized by international publications such as Chambers, The Legal 500, IFLR 1000, LatinLawyer 250 and Who's Who Legal as a leading lawyer for project development and finance, energy and construction law. She is a past chair of the International Bar Association's Power Law Committee.

Director of Construction & InfrastructureMarsh
Brazil
André Dabus is Director of Construction & Infrastructure of Marsh Brazil, Insurance broker authorized by Susep and lawyer formed by PUC-SP. Certification CP3P-F by APMG Internacional, he holds a postgraduate degree in Infrastructure Law from the FGV- SP and an executive MBA from Fundação Don Cabral. He is also a professor of the MBA of Insurance and Reinsurance Law of ESSP- Escola Superior de Seguros Privados and Professor of the MBA PPPs and Concessions - FESP-SP /LSE. Manager of Infrastructure InvestmentsGLP
Brazil