Co-host
Terça-feira, 07 de março
09:30 - 12:30 | Brasilia Time (GMT-3)
Torne-se membro e participe dos nossos encontros exclusivos.

Os líderes candidatos serão validados por nossa equipe que entrará em contato com mais informações sobre o clube. Sendo membro do GRI você terá acesso à nossa comunidade global, permitindo que você se conecte com mais de 10 mil membros, além de participar de nossos eventos exclusivos.
Our team will get in touch with you soon to confirm your participation
Credit: alexlucru123 / Envato
LÍDER DO PROJETO
Leonardo

Di Mauro
GRI Club
Luiz

Santos
Director of Agribusiness | Brazil
GRI Club

Director of Agribusiness | BrazilGRI Club
Brazil
I'm currently the Director of Agribusiness for the Brazilian market at GRI Club. Learning is a must and having the opportunity to experience different challenges every day is something I appreciate the most. Chemistry Technician and BS in Civil Engineering, besides having a passion for learning new skills and languages, interleaved with some astronomy and politics. My goal is to progressively build my career, keeping in mind the following rule: doing everything with commitment, seriousness, and love.
O mercado de carbono surgiu a partir da criação da Convenção-Quadro das Nações Unidas sobre a Mudança Climática (UNFCCC, em inglês), durante a ECO-92, no Rio de Janeiro. Mas apesar de ter 30 anos de existência, ainda pairam muitas incertezas sobre a sua aplicação prática nos principais setores da economia.

O Protocolo de Quioto, criado em 1997 e em vigor desde 2005, instituiu que a redução nas emissões de gases do efeito estufa passariam a ter valor comercial. Convencionou-se que uma tonelada de dióxido de carbono (CO2) corresponde a um crédito de carbono, que pode ser negociado no mercado internacional. A redução da emissão de outros gases também pode ser convertida em créditos de carbono, utilizando-se o conceito de carbono equivalente.

O agronegócio é um dos setores que mais emite gases do efeito estufa, consequentemente, possui um potencial financeiro enorme e seria um dos mais premiados pela redução nas emissões e sequestro de carbono.

Atualmente, o Brasil figura somente no mercado voluntário, que representa menos de 1% dos mais de US$ 50 bilhões negociados no mercado regulado. Por conta da movimentação ainda irrisória, há pouca oferta de projetos e baixa demanda dos investidores.

Quais ajustes são necessários para aproveitarmos todo o potencial mercantil deste setor? Como a tropicalização de protocolos ou a criação de um mercado regulado internacional poderia torná-lo aplicável na realidade brasileira?

Participe do debate promovido pelo clube de agronegócios do GRI Club.
07 de Março | 10h00 - 12h00 | Brasilia Time (GMT-3)
Mercado de Carbono
Como torná-lo aplicável na realidade brasileira?
PL 412/2022 - Como a regulamentação do Mercado Brasileiro de Redução de Emissões (MBRE) pode impactar o mercado?
Acordo de Paris e o Artigo 6º - As resoluções sobre o quadro regulatório realmente auxiliarão nas bases de um mercado de carbono internacional?
Dupla contagem dos créditos de carbono - Uma maior transparência pode mitigar seus perigos?
Resultados de Mitigação Internacionalmente Transferidos (ITMOs)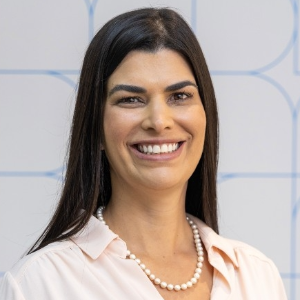 SóciaMadrona Advogados
Brazil

Head of Venture Capital and Private Equity DivisionBNDES
Brazil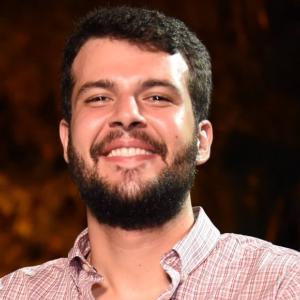 Brazil Agriculture Transition LeaderClimate Bonds Initiative
Brazil

Senior ResearcherEmbrapa
Brazil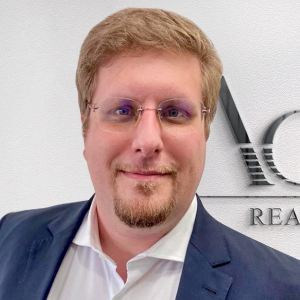 Director​ of Business DevelopmentAGBI
Brazil Fundador e proprietárioItuxi Administração
Brazil
Conheça nosso exclusivo formato
Os encontros do GRI Club não têm palestrantes nem apresentações. Em vez disso, há uma série de discussões a portas fechadas, das quais todos podem participar livremente.
É como se você estivesse em sua própria sala de estar, conversando informalmente com colegas, num ambiente dinâmico.
GRI em ação


Alexei Bonamin, sócio da Tozzin...

Club Meeting sobre FIAgros e out...

Sessão de abertura do GRI Agro ...


Sessão de Carbono durante o GRI...

Sérgio Nakagi, diretor da COPLA...

Ivan Melo Filho, CCO da Bevap Bi...
Patrocinadores
Entre em contato com nossa equipe e conheça as opções de patrocínio.
Oportunidades de patrocínio
Preencha os dados abaixo para receber as opções de patrocínio.
Successful registration

São Paulo | SP | Brazil
O Cescon Barrieu Advogados é um dos principais escritórios de advocacia do Brasil. Seus advogados se destacam pelo comprometimento com a defesa dos interesses dos clientes e pela atuação em operações altamente sofisticadas e muitas vezes inéditas no mercado. Tem uma prática reconhecida no desenvolvimento de projetos de infraestrutura em todos os setores, passando por energia, petróleo e gás, telecomunicações, saneamento, portos e navegação, aeroportos, ferrovias, rodovias, mobilidade urbana e mineração. Atua em todas as fases do projeto, da sua concepção à sua operação, assessorando empresas na estruturação dos projetos, participação em licitações e pleitos perante agências reguladoras e poder concedente.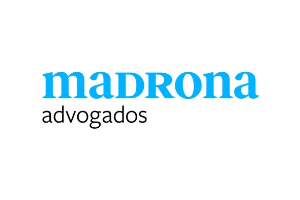 São Paulo | SP | Brazil
Promover um ambiente ético nos negócios e investir na formação das pessoas são dois dos grandes desafios do nosso tempo. Um mundo cada vez mais integrado, com tecnologias cada vez mais avançadas, exige que qualquer organização se diferencie pela transparência, pelo compromisso com a promoção da diversidade, respeito às diferenças, às empresas e às pessoas. O Madrona Advogados nasceu com esse espírito. Com foco na advocacia empresarial, operações de fusões e aquisições, mercado de capitais, direito financeiro e Infraestrutura, além de forte atuação nas áreas tributária, imobiliária, contencioso cível e trabalhista, nossa motivação é entender o nosso tempo, investir em gente e trabalhar para que nossos clientes alcancem seus objetivos, sempre com ética e responsabilidade. Com mais de 90 profissionais do direito altamente qualificados, nosso time está alinhado com os princípios e objetivos aos quais nos propomos.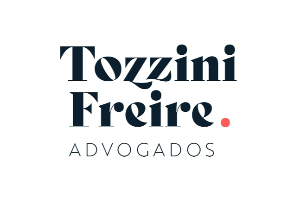 São Paulo | SP | Brazil
TozziniFreire tem se distinguido como um escritório de advocacia de primeira linha, full-service, fornecendo serviços jurídicos para empresas em diversos setores de negócios.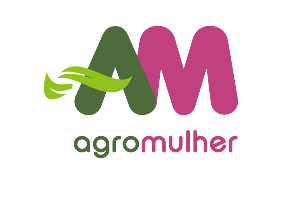 Participantes Confirmados

Head of Venture Capital and Private Equity DivisionBNDES
Brazil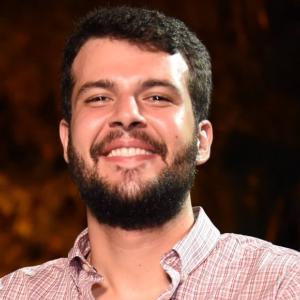 Brazil Agriculture Transition LeaderClimate Bonds Initiative
Brazil

Senior ResearcherEmbrapa
Brazil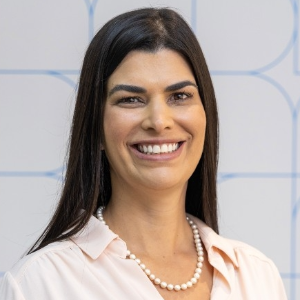 SóciaMadrona Advogados
Brazil Fundador e proprietárioItuxi Administração
Brazil
Este evento é exclusivo para membros do GRI.