Co-host
Quinta-feira, 01 de setembro
16:00 - 18:30 | Brasilia Time (GMT-3)
Torne-se membro e participe dos nossos encontros exclusivos.

Os líderes candidatos serão validados por nossa equipe que entrará em contato com mais informações sobre o clube. Sendo membro do GRI você terá acesso à nossa comunidade global, permitindo que você se conecte com mais de 10 mil membros, além de participar de nossos eventos exclusivos.
Our team will get in touch with you soon to confirm your participation
Credit: Miha Creative / Shutterstock
LÍDER DO PROJETO
Leonardo

Di Mauro
Partner | Head of Real Estate LatAm
GRI Club
Luiz

Santos
Director of Agribusiness | Brazil
GRI Club

Leonardo Di Mauro
Leonardo Di Mauro
Partner | Head of Real Estate LatAm
GRI Club
+55 19 9 9369 6733
19997912754
Leonardo Di Mauro é Sócio e Head do setor de Real Estate para LATAM, respondendo pela atuação do GRI Club em toda região. Começou sua carreira no CPqD onde atuou por quinze anos, finalizando sua trajetória nesta empresa como diretor comercial do setor de telecomunicações com forte atuação em países como Argentina, Brasil, Colômbia, Chile, México e Uruguai. É graduado em Engenharia Civil pela Escola de Engenharia de Lins, com MBA Executivo pela FGV e pós-graduado em Gestão de Projetos pela Universidade São Francisco.

Director of Agribusiness | BrazilGRI Club
Brazil
I'm currently the Director of Agribusiness for the Brazilian market at GRI Club. Learning is a must and having the opportunity to experience different challenges every day is something I appreciate the most. Chemistry Technician and BS in Civil Engineering, besides having a passion for learning new skills and languages, interleaved with some astronomy and politics. My goal is to progressively build my career, keeping in mind the following rule: doing everything with commitment, seriousness, and love.
Não há dúvida que o agronegócio brasileiro é a principal locomotiva da nossa balança comercial. Só em 2021, a soma de bens e serviços gerados representou mais de 27% do PIB brasileiro.

Considerado um celeiro global, o Brasil é atualmente o 4º maior exportador de commodities agrícolas do mundo, assumindo um papel de destaque devido ao aumento da tecnologia e da produção no país.

Um setor com tamanha envergadura necessita de muito investimento, assim, o agronegócio ganha novas oportunidades ao ser negociado em Bolsa. Regulamentado em 2021, o Fundo de Investimento nas Cadeias Produtivas Agroindustriais (Fiagro) consiste na junção de recursos de vários investidores para a aplicação em ativos do agronegócio, sejam eles de natureza imobiliária rural ou de atividades relacionadas à produção do setor.

A estrutura se propõe a ser similar a dos fundos imobiliários. Porém, o Fiagro é destinado apenas para operações atreladas ao agronegócio, com rendimentos distribuídos periodicamente aos seus cotistas. Hoje, existem três categorias do produto: direitos creditórios (Fiagro-FIDC); participações (Fiagro-FIP); e imobiliários (Fiagro-FII), sendo os dois primeiros para investidores qualificados e apenas o último (FIIs) para investidores em geral.

Que potencial tais fundos podem trazer ao mercado? Sua estruturação representa a democratização do investimento ou o risco-retorno ainda torna este solo infértil?

Participe do debate promovido pelo GRI Club.
01 de Setembro | 16h00 - 18h30 | Brasilia Time (GMT-3)
FIAgros
Democratização do investimento ou o risco-retorno o torna infértil?
Avaliação de terras - Como solucionar a assimetria nas bases informacionais?
Análise de crédito - Quais mecanismos poderiam facilitar este processo?
Insegurança jurídica ou falta de diligência na formalização dos negócios?
Créditos de carbono - fundos ESG disfarçados de Fiagro?

SócioTozziniFreire Advogados - SP
Brazil

Co-CEO e CLOQuasar Asset Management
Brazil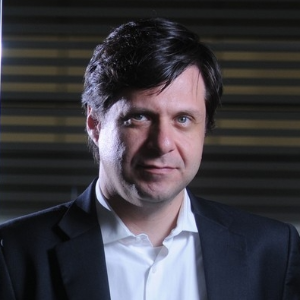 Principal Investment OfficerIFC - International Finance Corporation - Brazil
Brazil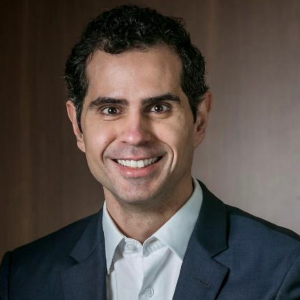 Sócio & Head de CréditoVectis Gestão
Brazil
Partner and Head of Credit of Vectis since 2016. Prior to joining Vectis, Mr. Mattos worked for 5 years at Credit Suisse in the Fixed Income Division, where he was responsible for leading the execution of fixed income structured transactions. Prior, he worked at JP Morgan in the Credit department, covering financial institutions in Brazil and in Latin America, and in the Investment Banking area, where he participated in several merger and acquisition and capital markets transactions. Mr. Mattos holds a bachelor's degree in Economics from the FEA-USP.

Sócio | Head de AgronegóciosRiza Asset Management
Brazil
Paulo iniciou sua carreira na CitroSuco em 2011. Entre 2012 e 2016, atuou como Gerente de Relacionamento do segmento Corporate no Banco Pan e no Banco BBM (BOCOM), onde foi responsável pela originação de ativos de crédito e derivativos junto aos grandes players do mercado Sucroalcooleiro, Revendas Agrícolas e Produtores Rurais em todo o território nacional. A partir de 2016 no Itaú BBA, foi o Gerente de Relacionamento Agro responsável pela originação da carteira de crédito de agronegócios nas regiões Norte, Nordeste e, posteriormente, já como Gerente Regional, pela formação e gerenciamento da equipe comercial.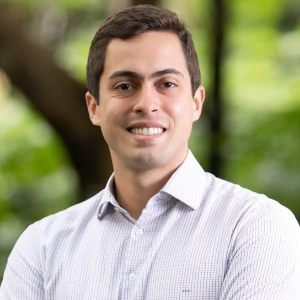 Sócio | Head de AgronegóciosXP Investimentos
Brazil
Conheça nosso exclusivo formato
Os encontros do GRI Club não têm palestrantes nem apresentações. Em vez disso, há uma série de discussões a portas fechadas, das quais todos podem participar livremente.
É como se você estivesse em sua própria sala de estar, conversando informalmente com colegas, num ambiente dinâmico.
Patrocinadores
Entre em contato com nossa equipe e conheça as opções de patrocínio.
Oportunidades de patrocínio
Preencha os dados abaixo para receber as opções de patrocínio.
Successful registration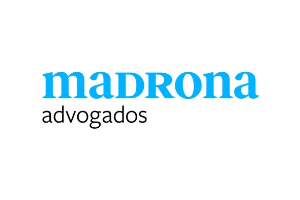 São Paulo | SP | Brazil
Promover um ambiente ético nos negócios e investir na formação das pessoas são dois dos grandes desafios do nosso tempo. Um mundo cada vez mais integrado, com tecnologias cada vez mais avançadas, exige que qualquer organização se diferencie pela transparência, pelo compromisso com a promoção da diversidade, respeito às diferenças, às empresas e às pessoas. O Madrona Advogados nasceu com esse espírito. Com foco na advocacia empresarial, operações de fusões e aquisições, mercado de capitais, direito financeiro e Infraestrutura, além de forte atuação nas áreas tributária, imobiliária, contencioso cível e trabalhista, nossa motivação é entender o nosso tempo, investir em gente e trabalhar para que nossos clientes alcancem seus objetivos, sempre com ética e responsabilidade. Com mais de 90 profissionais do direito altamente qualificados, nosso time está alinhado com os princípios e objetivos aos quais nos propomos.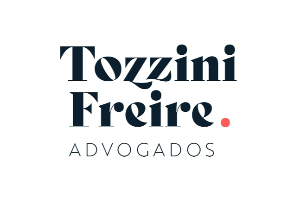 São Paulo | SP | Brazil
TozziniFreire tem se distinguido como um escritório de advocacia de primeira linha, full-service, fornecendo serviços jurídicos para empresas em diversos setores de negócios.
Este evento é exclusivo para membros do GRI.